India v/s England Test matches expected to be close and exciting!
By Francis Saldanha

Bellevision Media Network


11 November 2012: England Cricket Team under new captain Alastair Cook, striving to win their first Test series in India in 27 years against a home team and India desperate to make amends for last year's 4-0 drubbing in England. The series gives the Skipper (MSD) and his boys have an opportunity to make amends for the humiliating 4-0 whitewash last year that saw them dethroned as the number one Test side and their replacement by England. M.S.Dhoni's team then suffered another 4-0 defeat in Australia, capping a miserable six-month period that took the shine off India's 50-over World Cup triumph in 2011. But with the series against England followed by four Tests against Australia in February-March, India, ranked fifth in the world, will look to take advantage of familiar conditions to haul themselves back up the rankings.

The four-Test series, starting in Ahmedabad on November 15, will be further spiced up not only by Kevin Pietersen's return to the England fold after his exile and hints that Indian legend Sachin Tendulkar is on the brink of retirement. India, who began their busy home season by winning both Tests against lowly New Zealand in August and September before being ousted in the second round of the World Twenty20 in Sri Lanka, are facing a future without Tendulkar. The plans of the 39-year-old superstar are in the spotlight after the admitted earlier this month that the clock was ticking on his run-filled 23-year career. Tendulkar, who has scored a record 51 Test centuries, has now gone 25 innings without a hundred in the five-day format since making 146 against South Africa in Cape Town in January 2011.
The 15-member Indian squad picked for the first two Tests against England has no new element. The selection is on expected lines with Sandeep Patil, the new chairman of selectors, making it clear that the committee has tried to give back-up options for an opener, a middle-order batsman, a spinner and a seam bowler. Murali Vijay has been picked as a back-up for Virender Sehwag and Gautam Gambhir. As far as the rest of the players are concerned there was hardly any doubt about who they would be. Sehwag and Gambhir deserve to open for India again and though they have had a lean patch as a partnership at the moment, they are still India's two best openers. Cheteshwar Pujara, Virat Kohli, Sachin Tendulkar, Yuvraj followed by Dhoni makes the batting lineup a very formidable one. On the bowling front a fit Zaheer Khan is an automatic choice along with spinners Pragyan Ojha and R Ashwin as both have been doing remarkably well for India.
It makes sense to get Harbhajan Singh back in the side as a third spinner. The pitches will turn and India might go in with three spinners. If he makes it into the starting lineup Bhajji will be appearing in his 99th Test and he will be very motivated to do well and reach the 100-Test landmark in the second match. With more than 400 Test wickets to his name he will be one bowler who the Englishmen will be wary of. As backup for the seam bowling option the selectors have gone in for the tried and tested Ishant Sharma who found himself dropped from the Indian team after an ordinary tour of Australia after which he also underwent an ankle surgery and since has made a decent comeback in the first-class games that he played.

As far as England team is concerned, it's important for their batters to pick which way the ball will spin as early as possible because if they fail to read the Indian spinners early they will have little hope of putting good totals on the board. The England batting is a very accomplished one and we can expect it to be a good contest, though it's clearly stacked against the visitors.
England, who last won a Test series in India under David Gower in 1985 and lost their number one status to South Africa in August, will receive a boost from the return of the dangerous and talismanic batsman Kevin Pietersen, (KP) who has hit more than 7,000 Test runs at a shade under 50, smashed a brilliant 144 in England's last Test on Indian soil in 2008 and knows the conditions well as a player for Delhi Daredevils in the Indian Premier League (IPL). And the superstar would be eager to perform at this level, after the English cricket board threw him a lifeline by selecting him for the India tour at the 11th hour. He has already given a glimpse of what is to come by scoring a 100 in the practice game.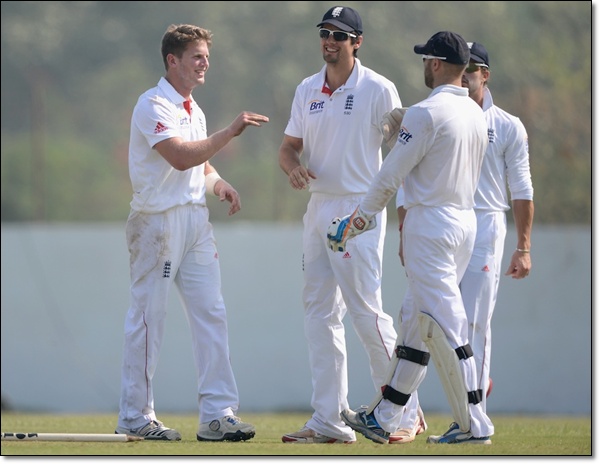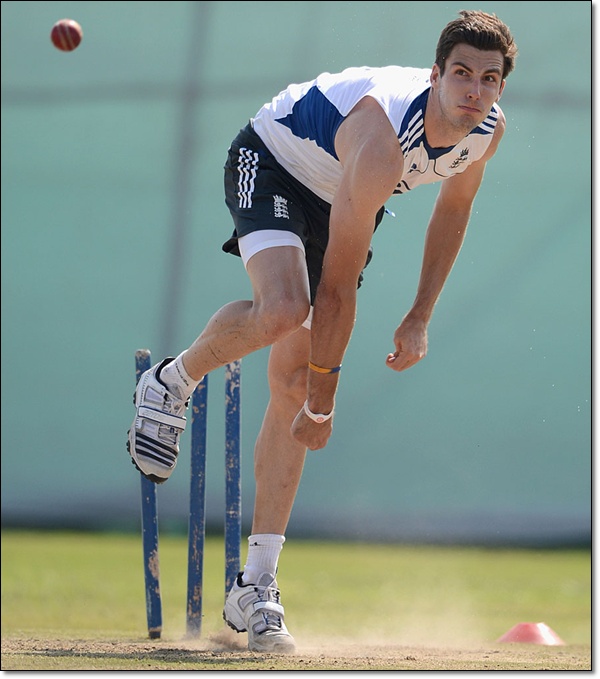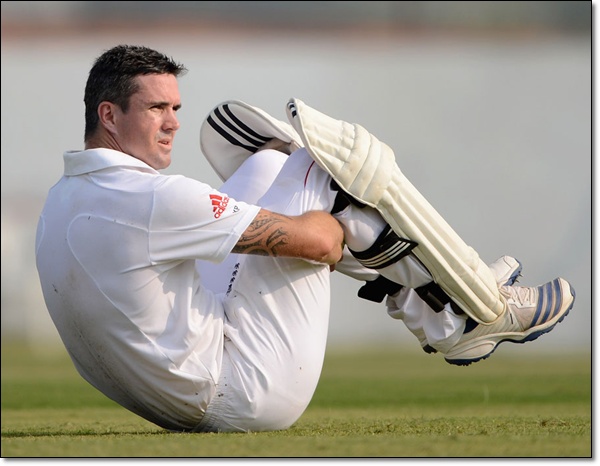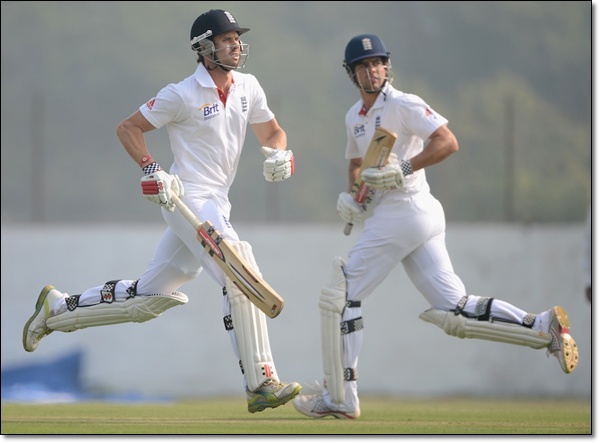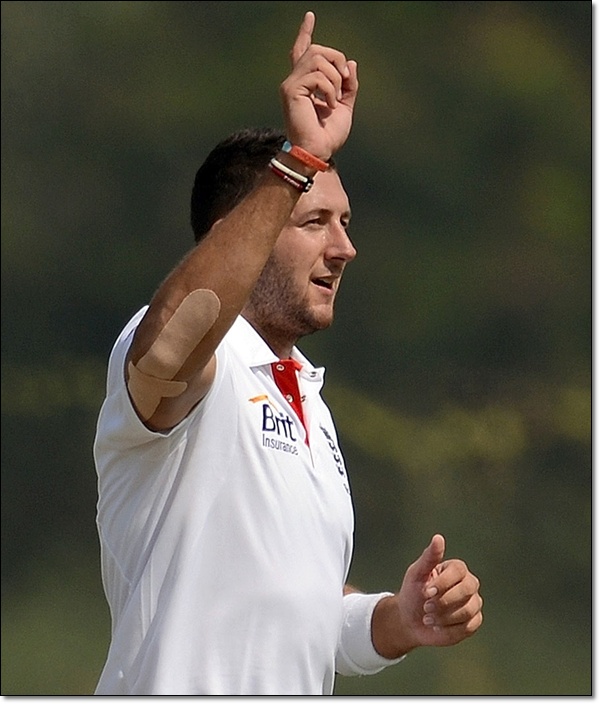 Captain Alastair Cook must love batting in India. This is the south-paw's third tour in seven years. He scored a century on debut and with 304 runs in 4 Tests appearances in India; he's all set to join the select band of England cricketers who have effectively conquered India's spin attack. The Alarm Bells started ringing during India's tour to England last year, when Ian Bell tormented the visitors by scoring runs by the ton. A century in Nottingham followed by a double ton at the Oval resulted in Ian Bell becoming the series' second highest run scorer. James Anderson is the leader of the English pace attack. While the conditions in India may not be very helpful for him, his performance in Sri Lanka against the hosts this year, where he picked up 9 wickets from 2 tests, proves he can be dangerous in the sub-continent too. Swing with the new ball and reverse swing with the old is what makes James Anderson a major threat for India. Many consider Graeme Swann is the best spinner in the world today. What he lacks in variation he makes up for it with his toss and guile. Graeme Swann made his test debut in India 4 years ago and has come a long way since then picking up a total of 192 test wickets.
England will do well, not to worry about the hype surrounding all the talk about the pitches taking turn and instead back them and stick to their game plan.
Further Tests are scheduled for Mumbai, Kolkata and Nagpur. The tourists, who also play two Twenty20 matches following the Tests, will go home for Christmas before returning in the New Year for a five-match one-day series.
The battle for the Anthony De Mello Trophy is about to begin. It should be fascinating. England has not won the Anthony De Mello Trophy for nearly three decades now. They have brought over a pretty good squad this time, but will it be adequate to return home with the Anthony De Mello Trophy? India is threatening to prepare raging turners to ensure the Anthony De Mello Trophy stays in their possession.
All said and done about the strength of the Indian batting, bowling and the pitches, it's important to remember that England, in Graeme Swann, have a truly world class spinner who has been a match-winner for them in the past. With the support of a good seam-bowling attack it's going to be an enjoyable series to watch for all cricket lovers.