Konkan Bells UAE celebrates First Anniversary with exciting Throwball, Volleyball and Kabaddi tourna
By Elias DSouza

By Loyan Rodrigues

Bellevision Media Network


Sharjah, 09 November 2012: Konkan Bells an association of 10 parishes of Belthangady Deanary had planned this day being the perfect day to hold an open tournament of Throwball, Volleyball and Kabaddi and inviting all Kannadiga teams of U.A.E at the Wonderers Club in Sharjah to participate in the mega event on Friday, November 9, 2012. Konkans Bells an association started a year ago, organized sports meet to celebrate their first anniversary along with Karnataka Rajyotsava at Sharjah Wonderers Club grounds. Large crowds gathered to witness the best teams compete with each other to clinch the top honours.


In the keenly contested tournament, Bunts Dubai defeated Abudhabi Karnataka Sangha in Ladies Throwball and Mangalore Konkans defeated Mogaveers in Mens Throwball match while the Saifa Chilly Willy friends took away Volleyball championship from Ace Spikers. In a well fought match the New Mark defeated Bhatkal Friends to lift the Kabaddi trophy.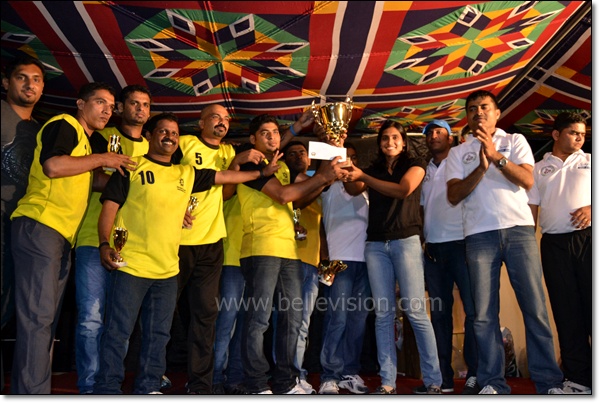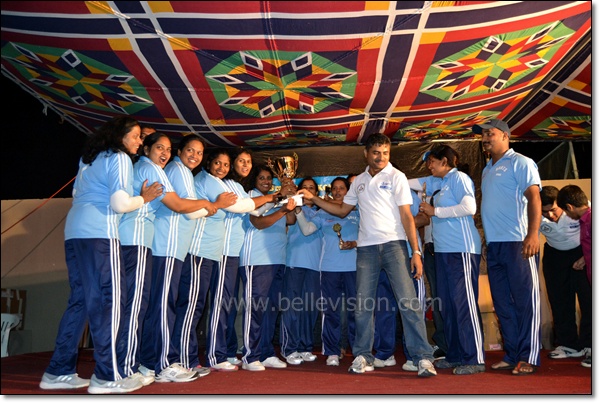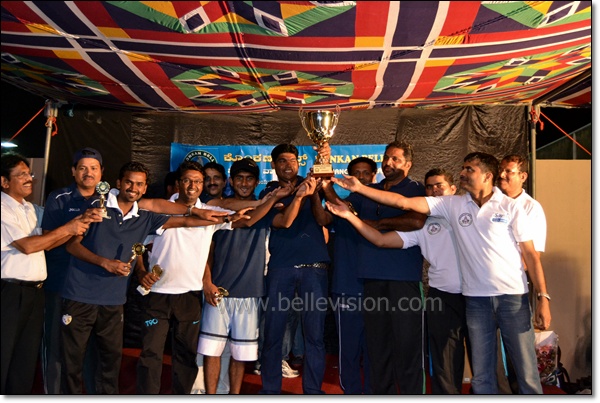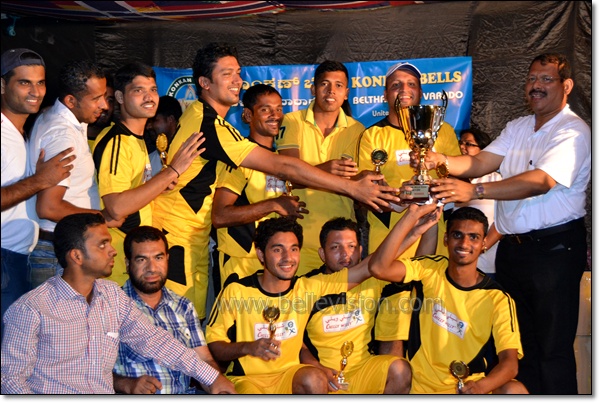 The inaugural ceremony began at 9.00 am with Rohith D'Souza and Roshini Lobo making early morning announcement inviting all the teams (12 teams in Men's Volleyball and 8 teams each in Men and Ladies Throwball and 12 teams in Men's kabaddi), to form a line in front of the dais. The president of Konkan Bells, Remy D'Souza escorted the chief guests Ms.Mamatha Poojary, the captain of Indian Women Kabaddi Team, who had come all the way from India , Walter Nandalike editor in chief of Daijiworld and Walter Periera, main sponsor of the sports meet.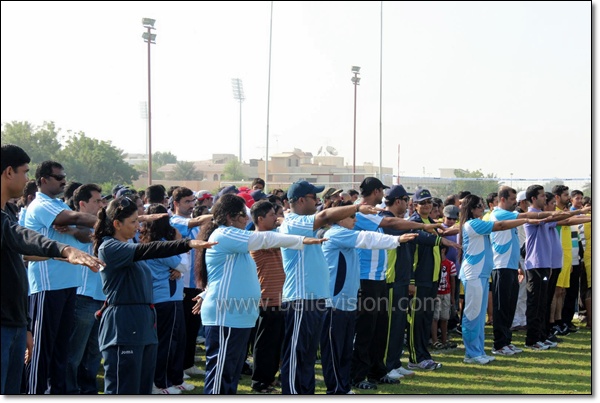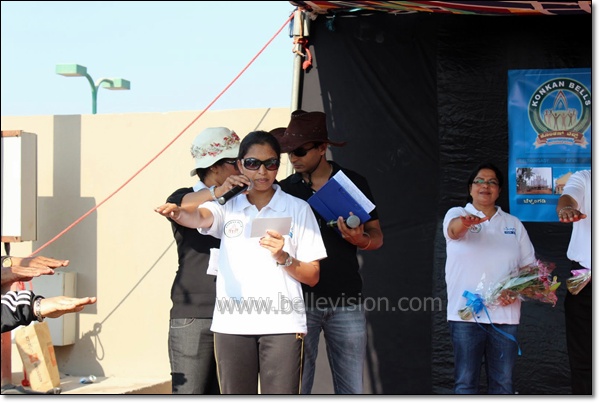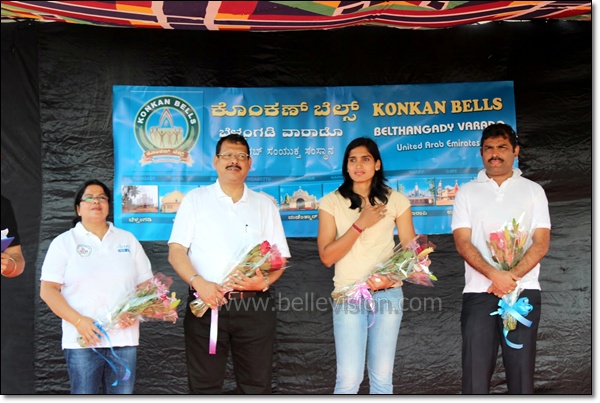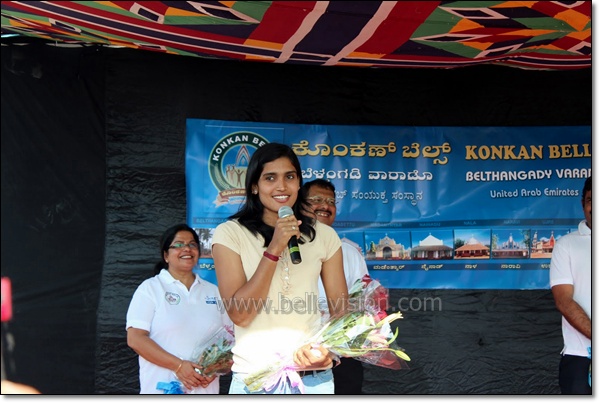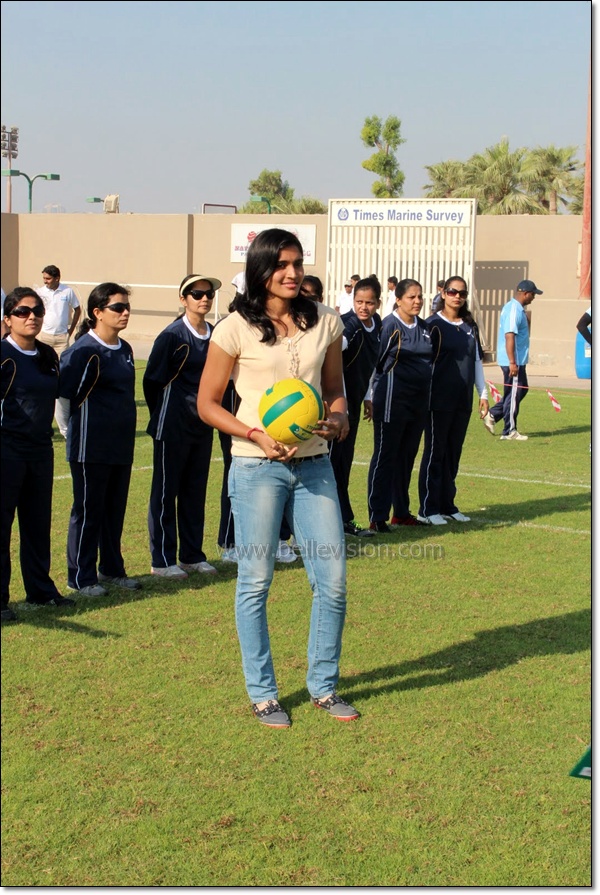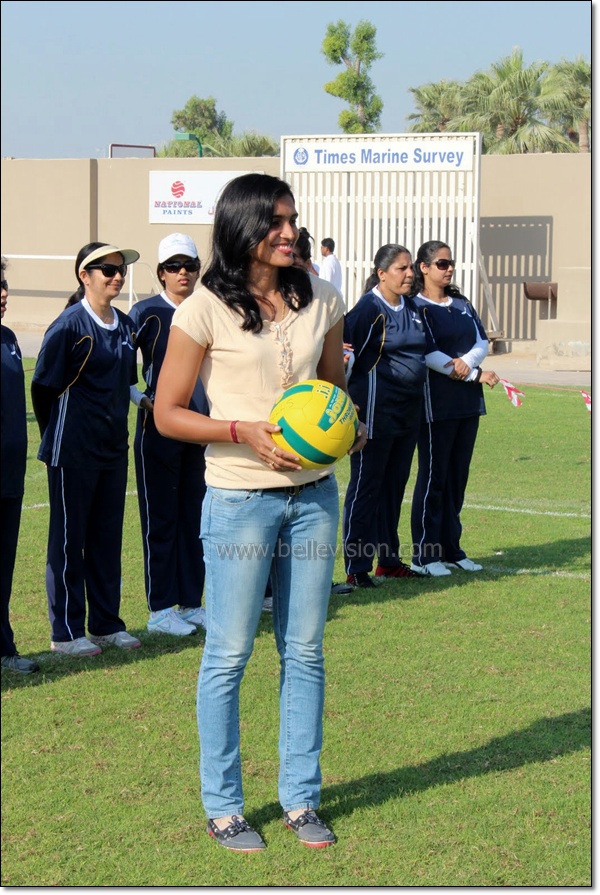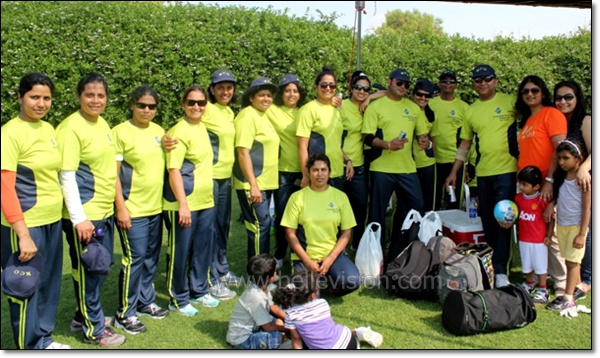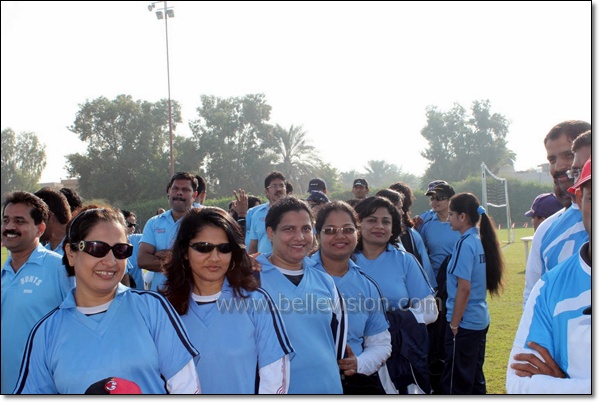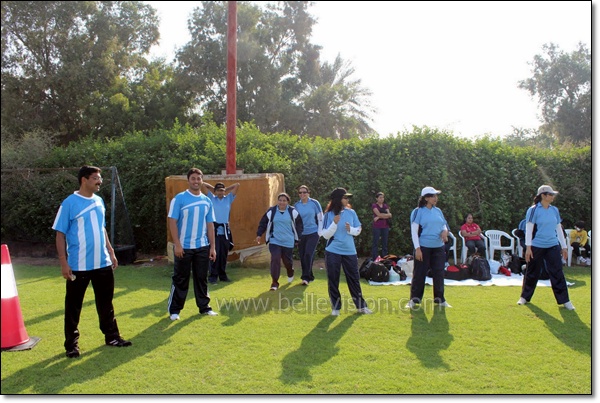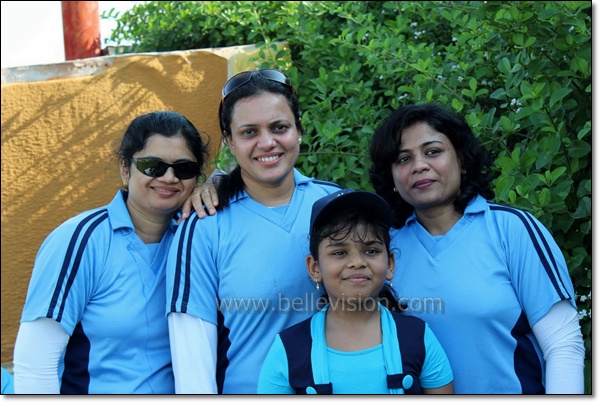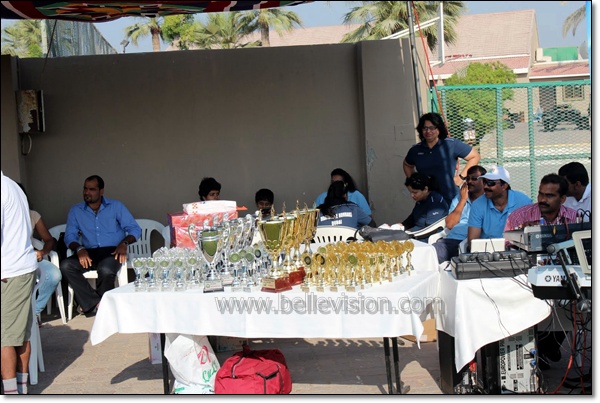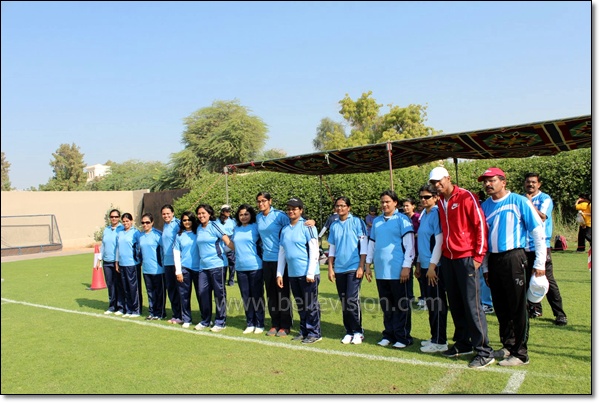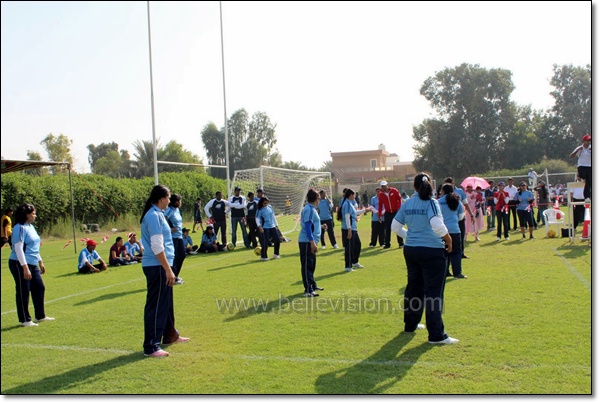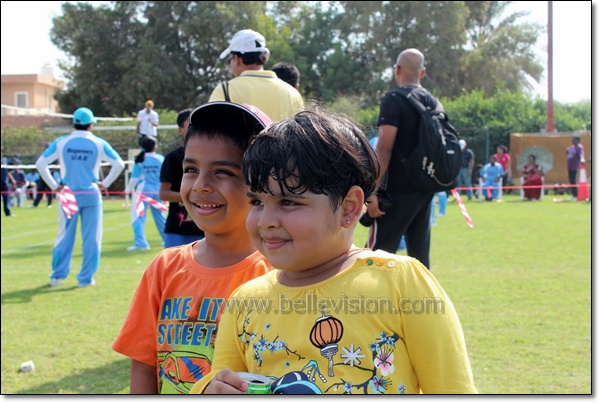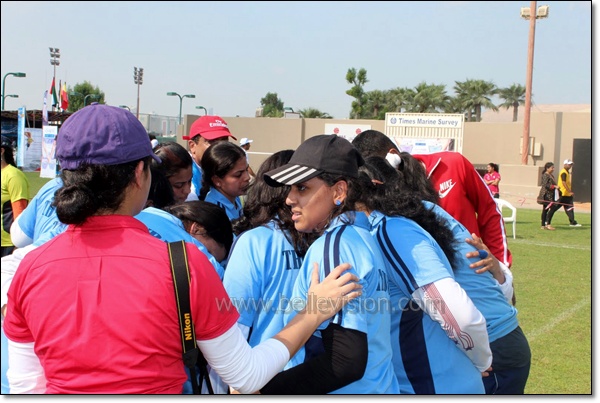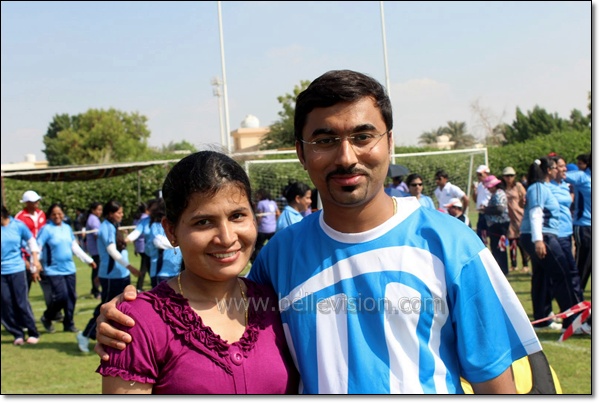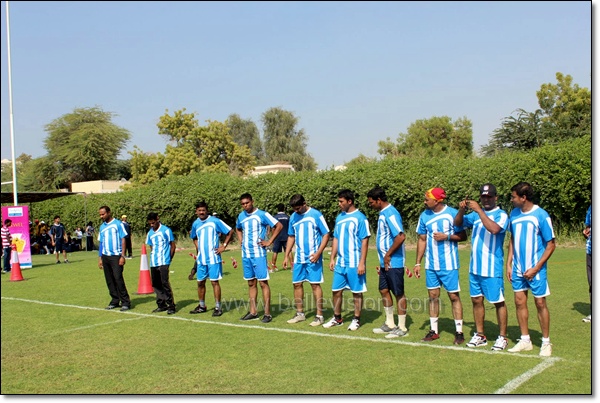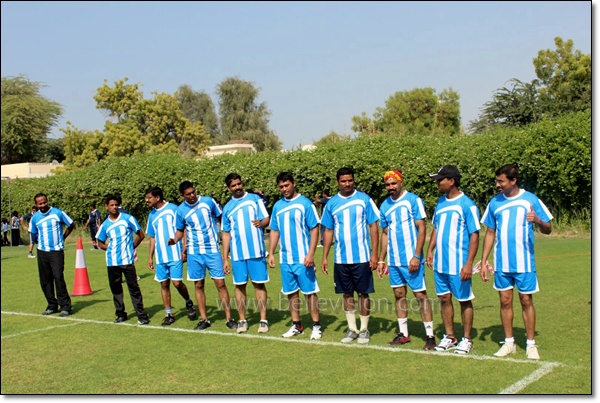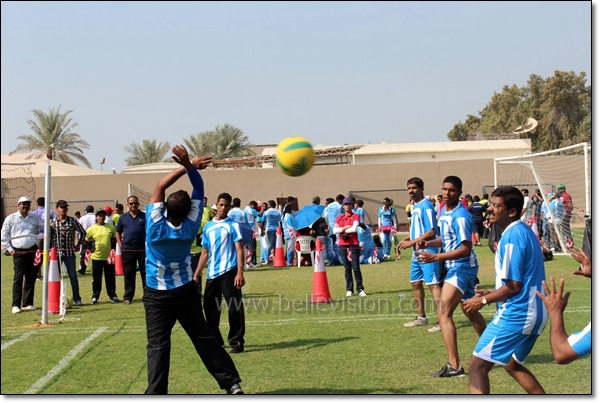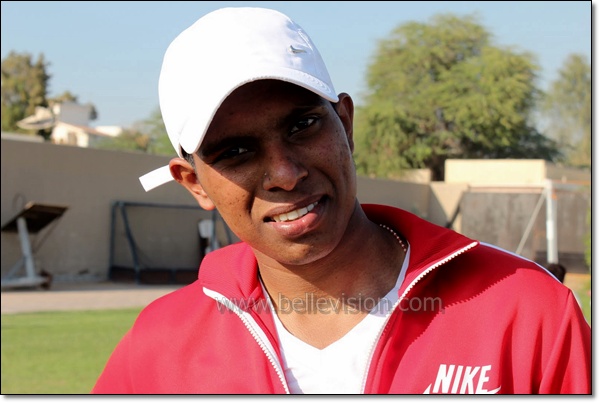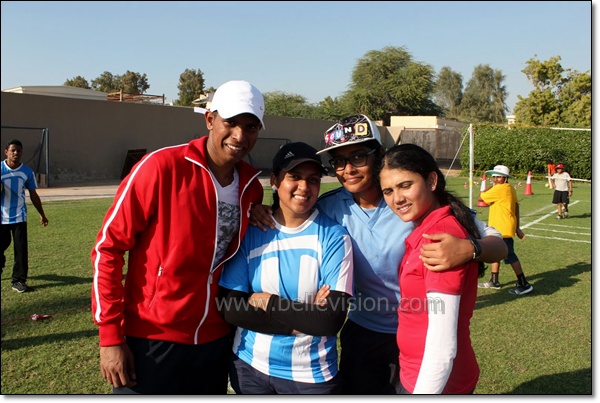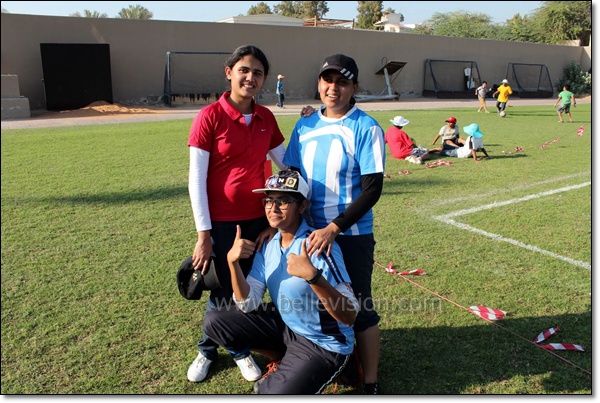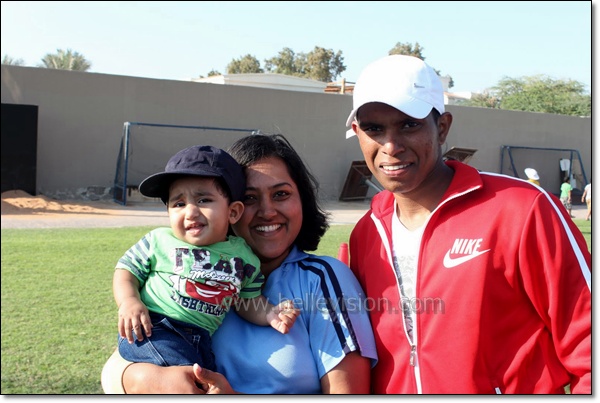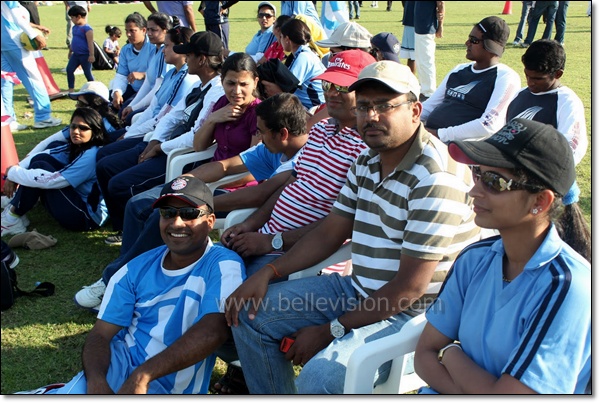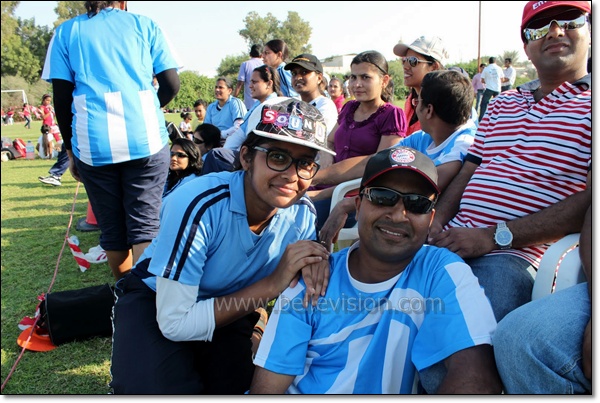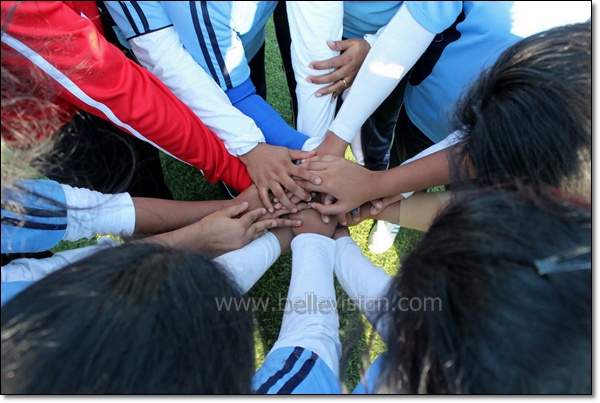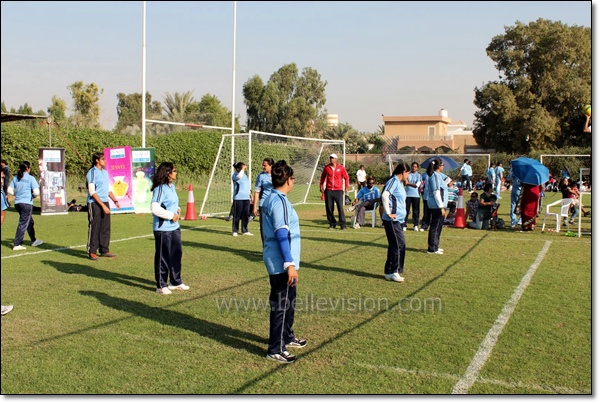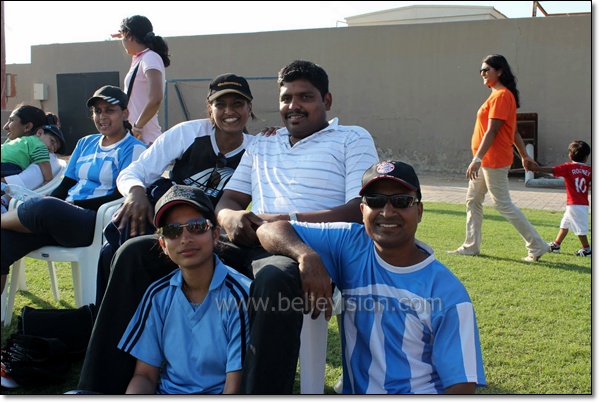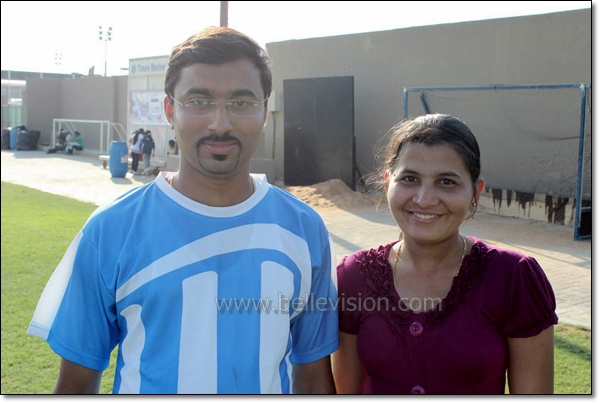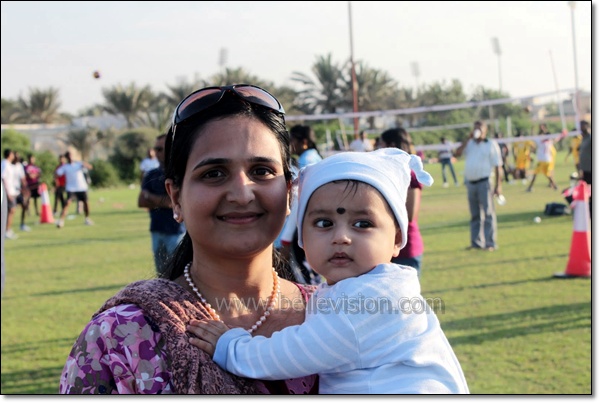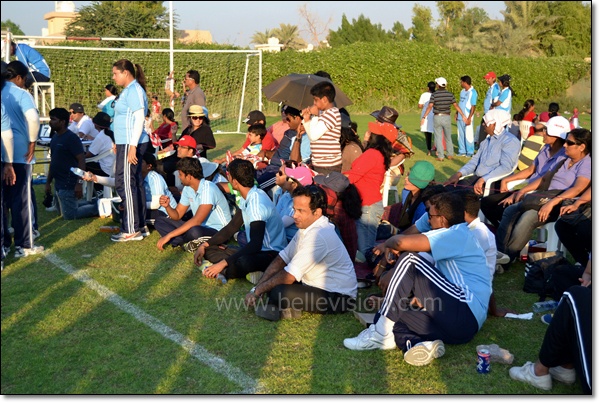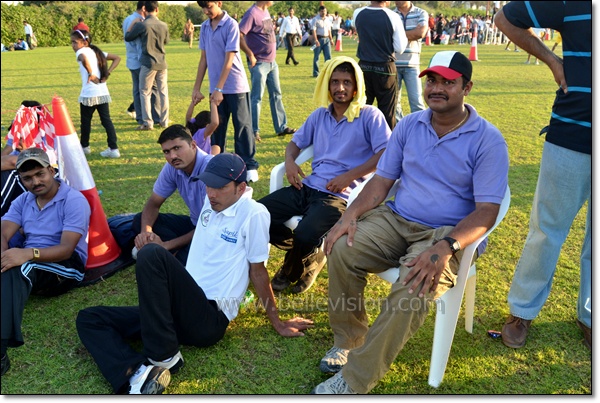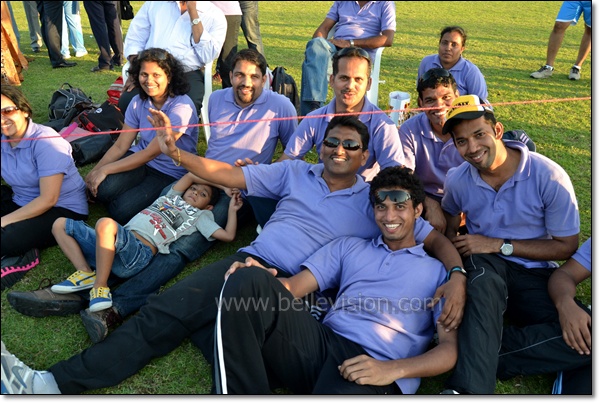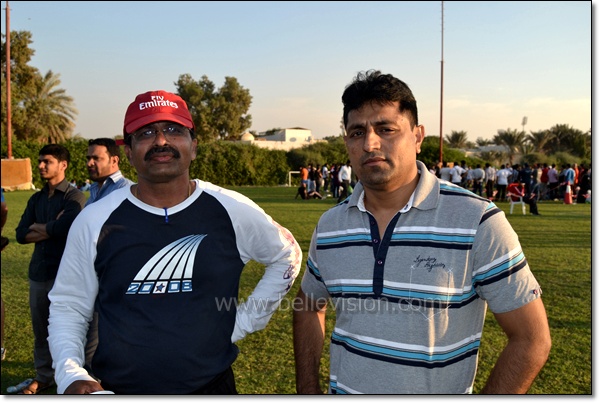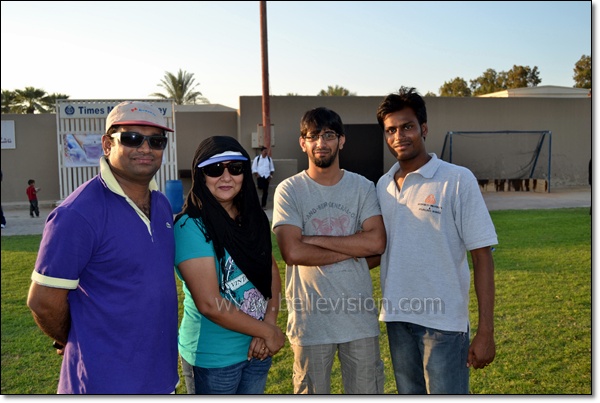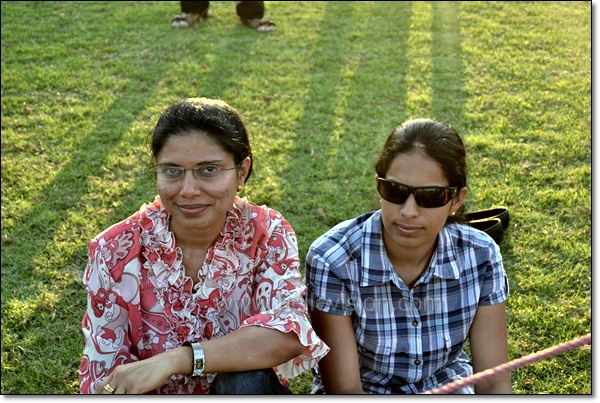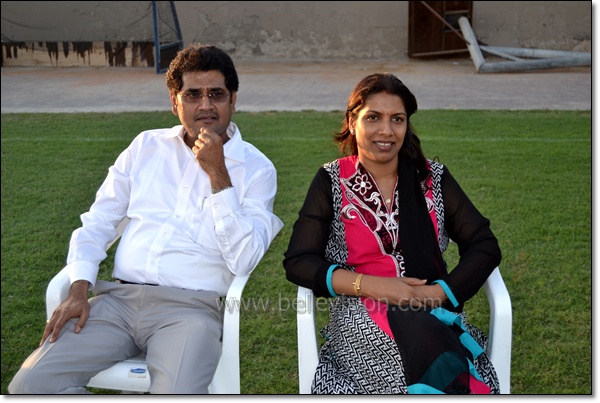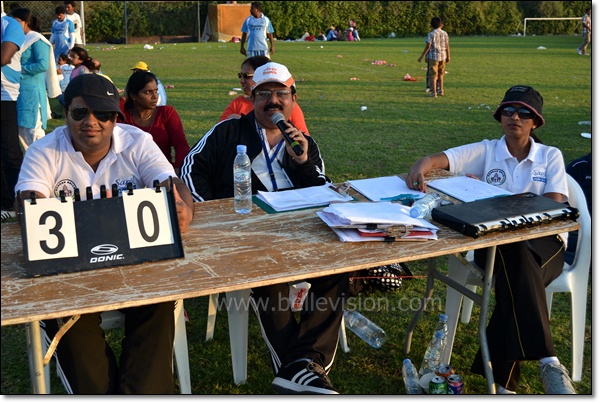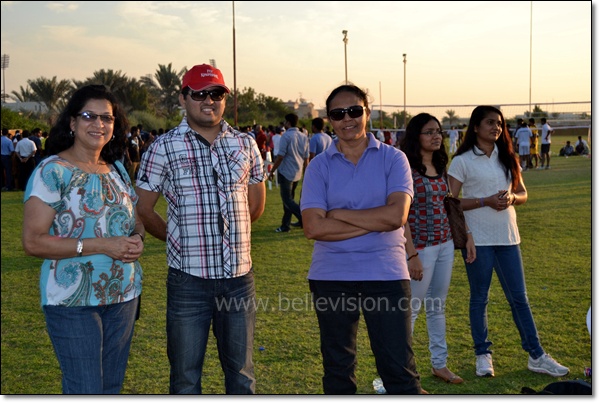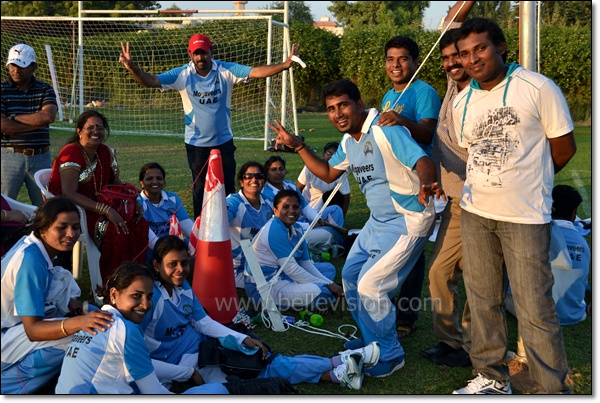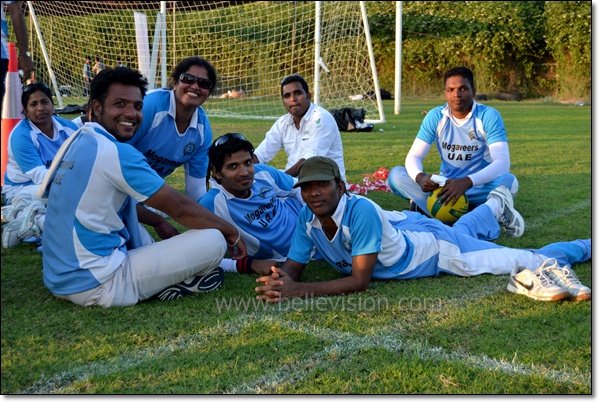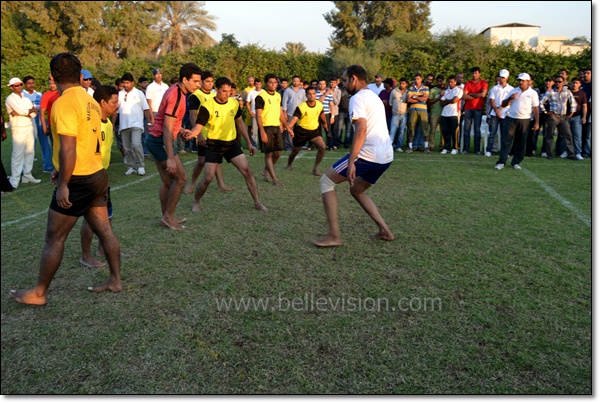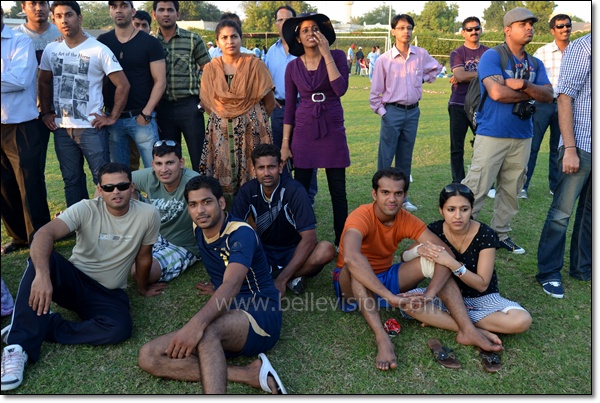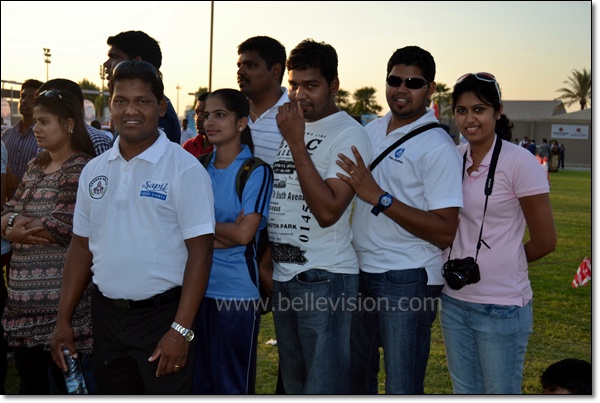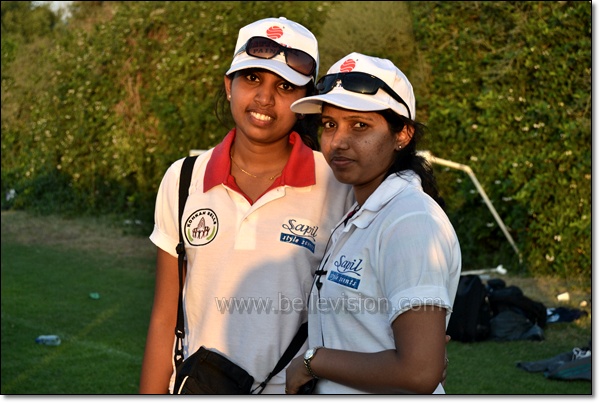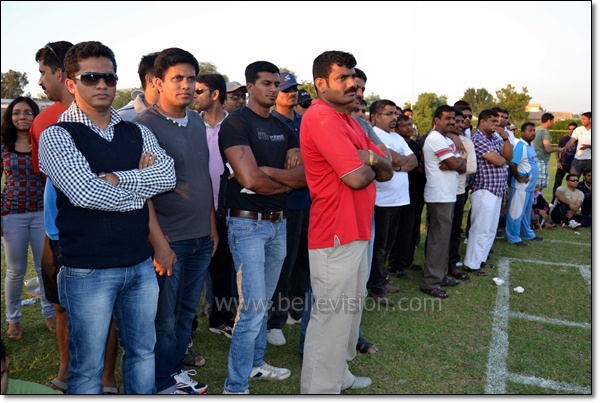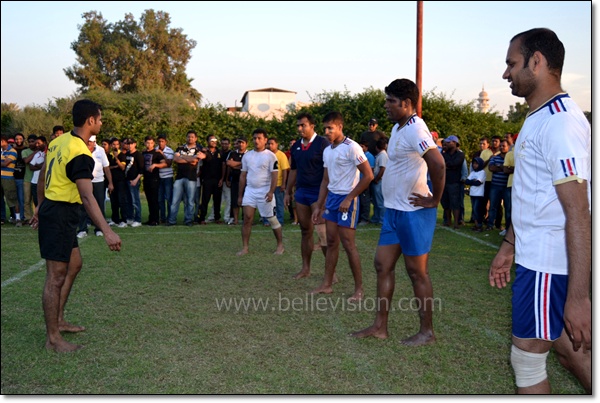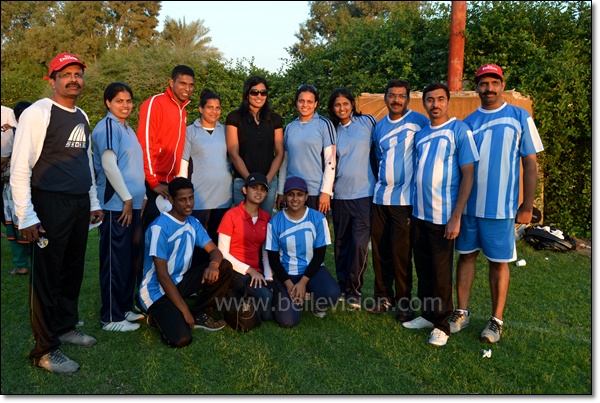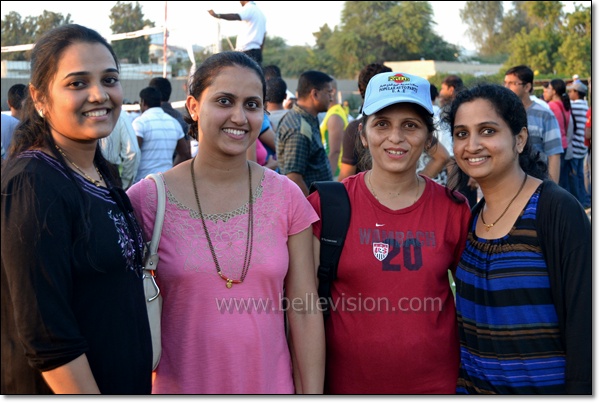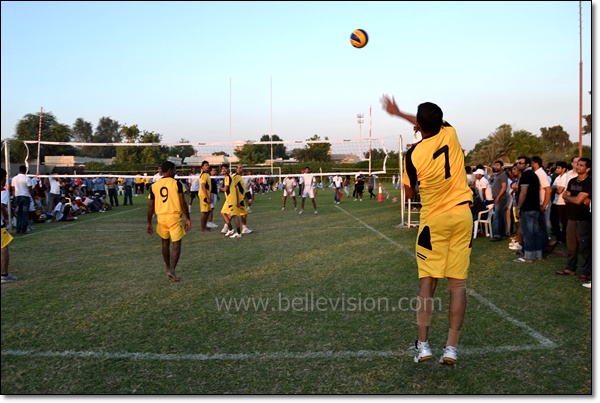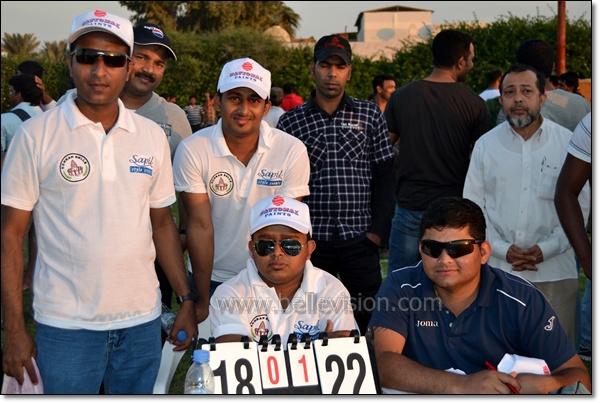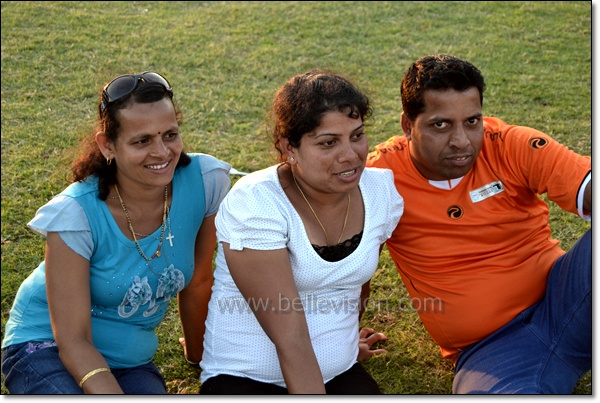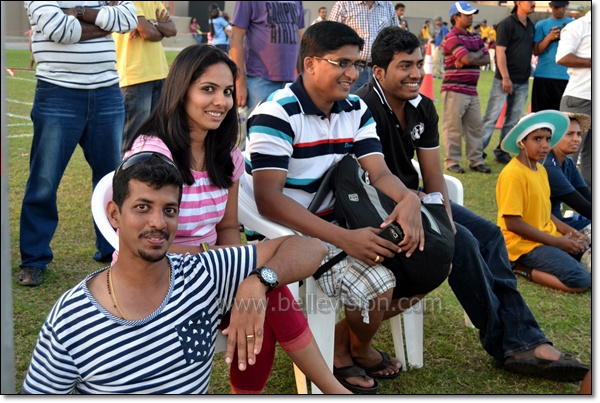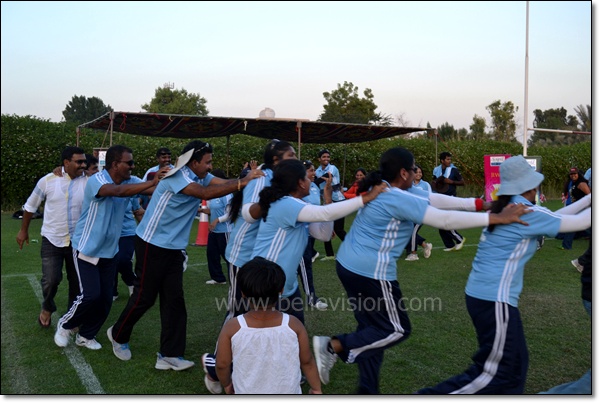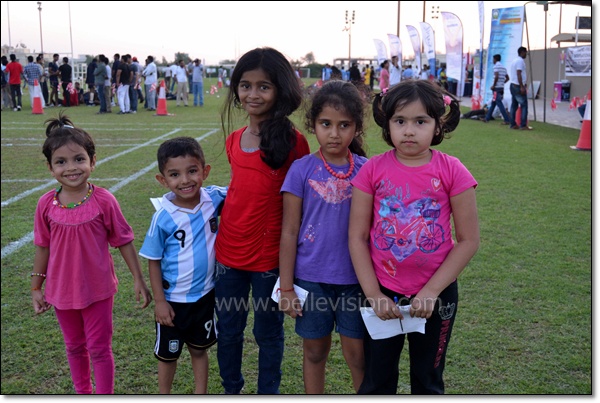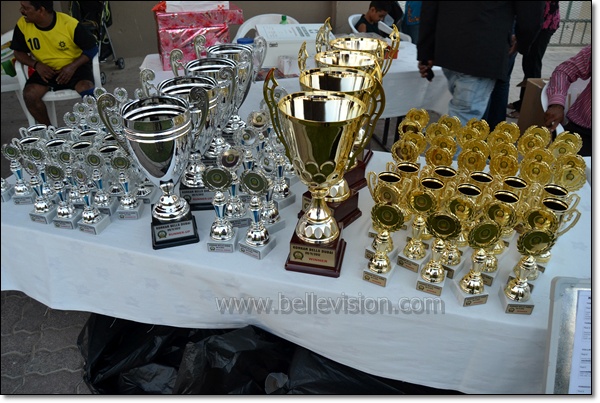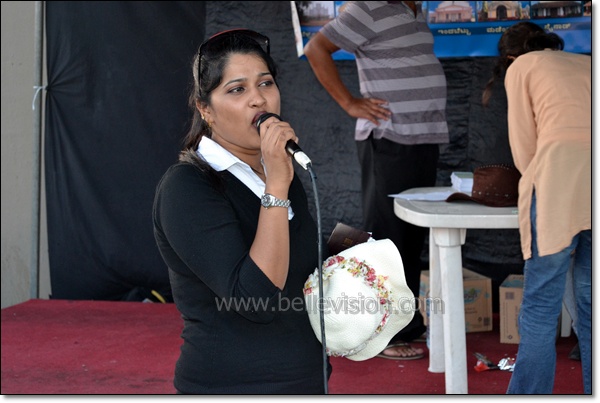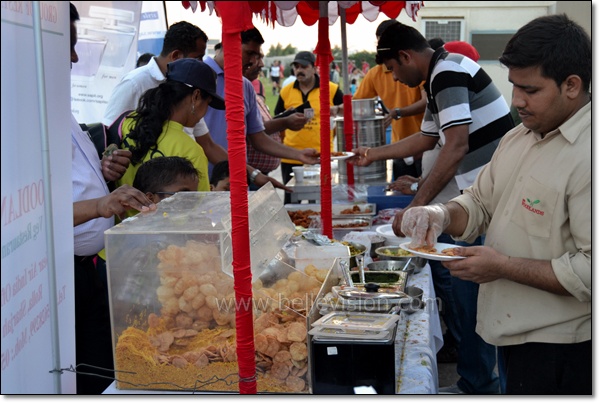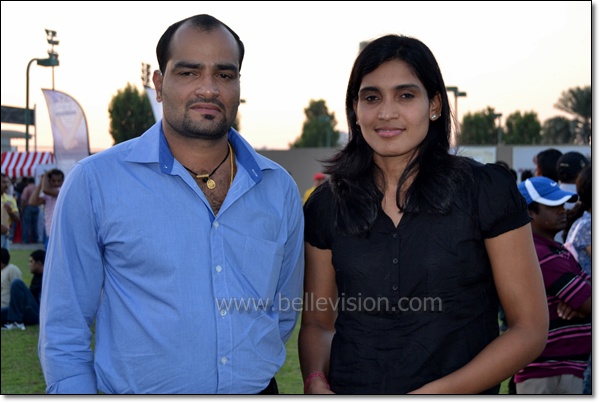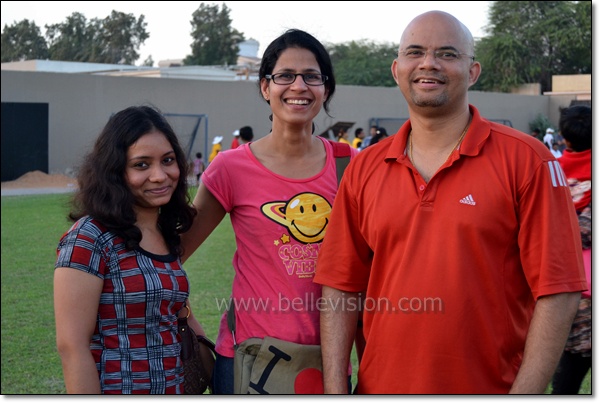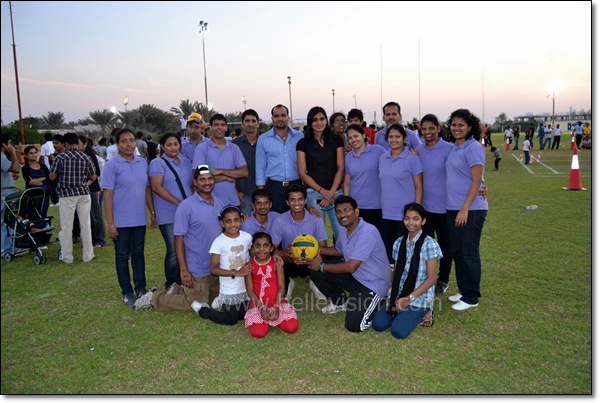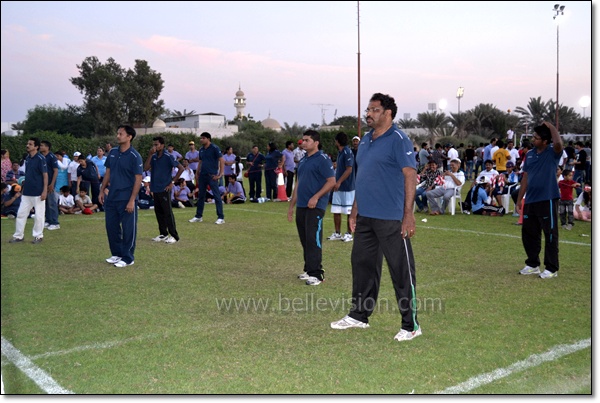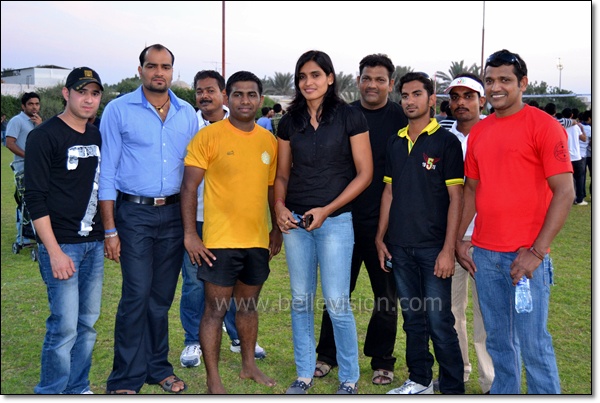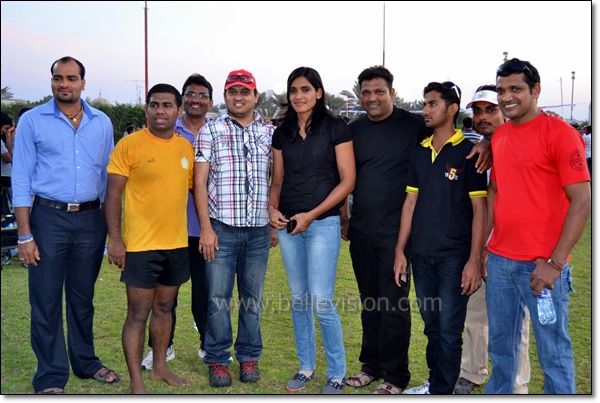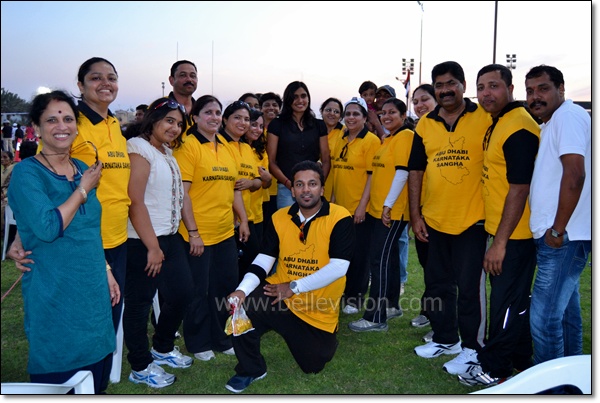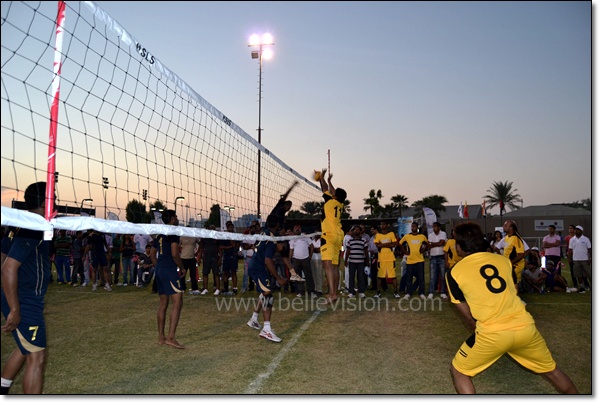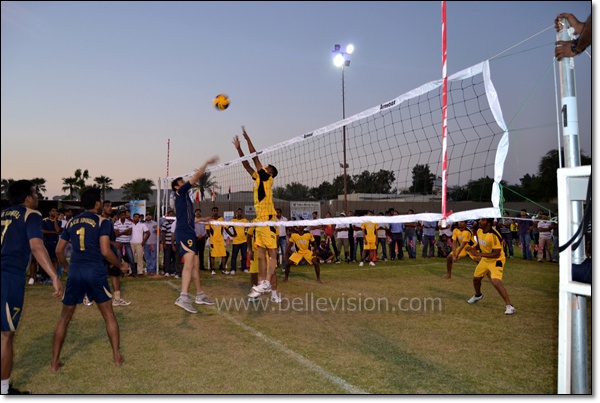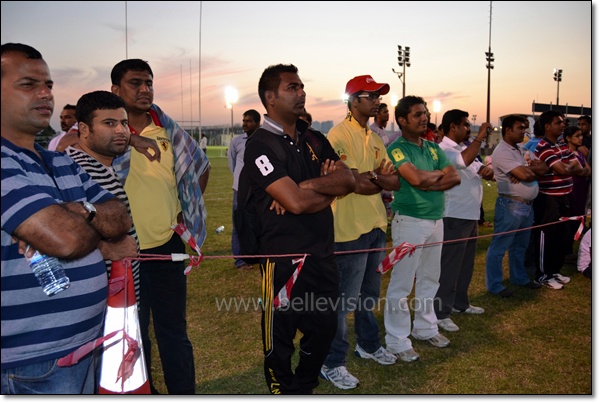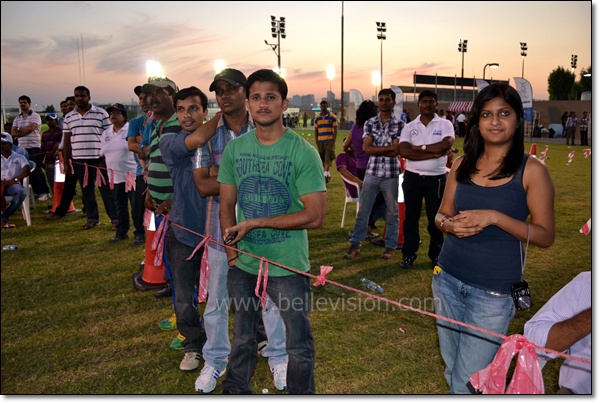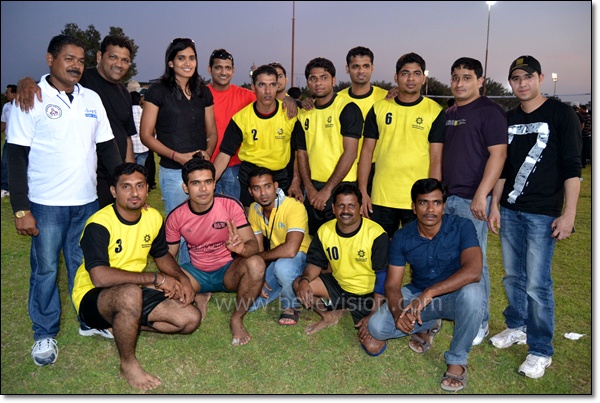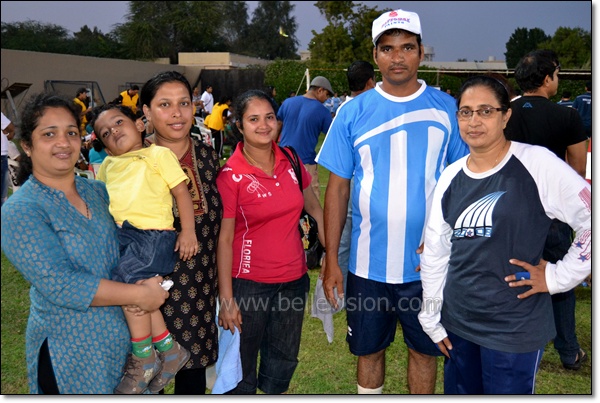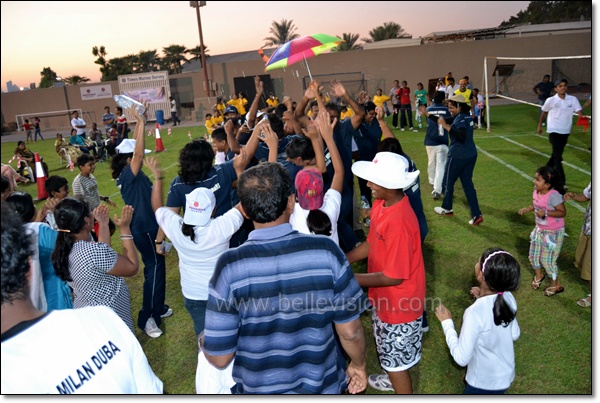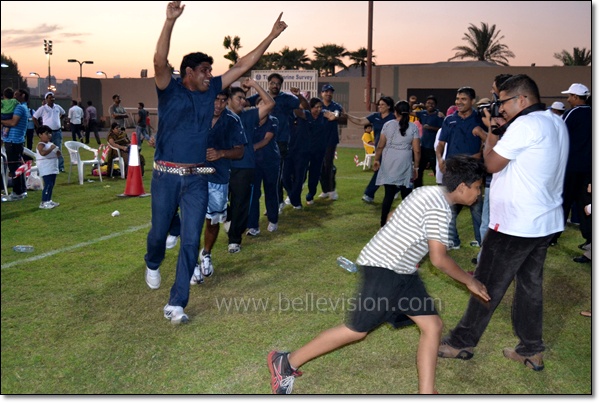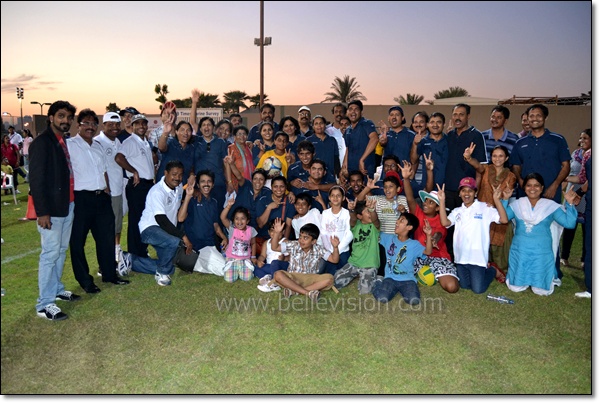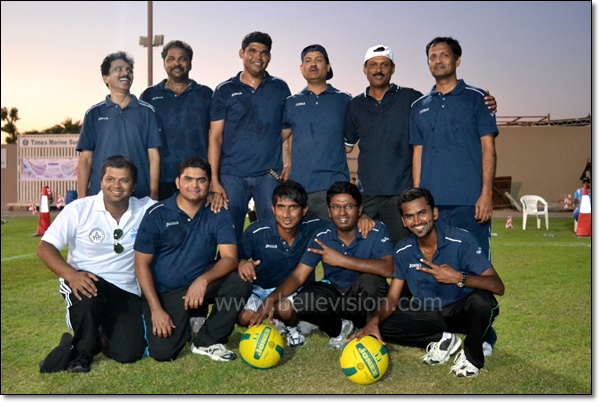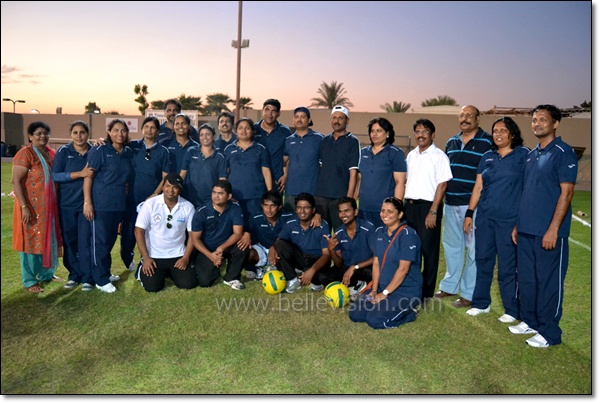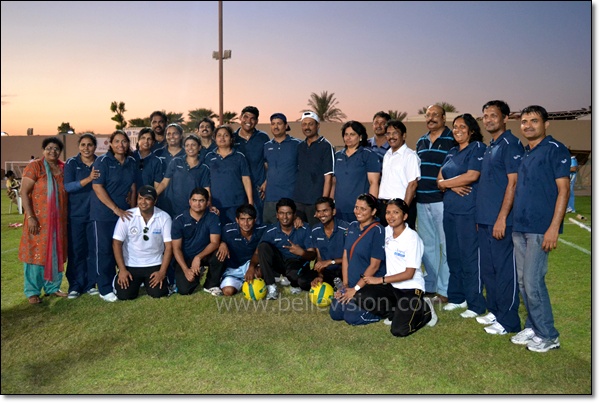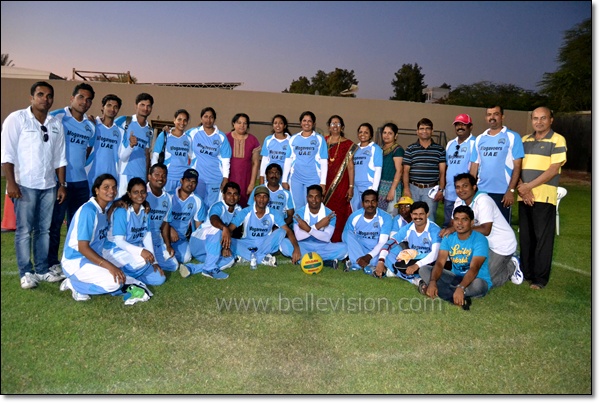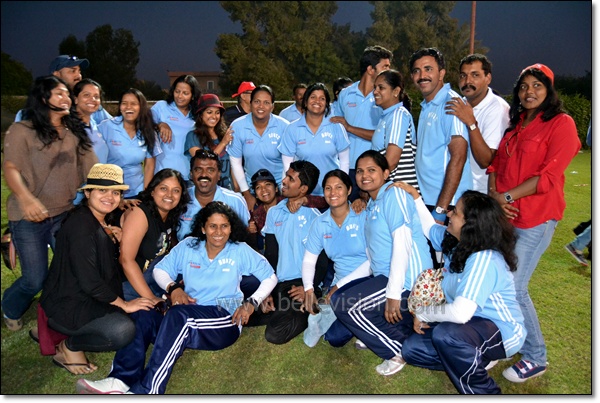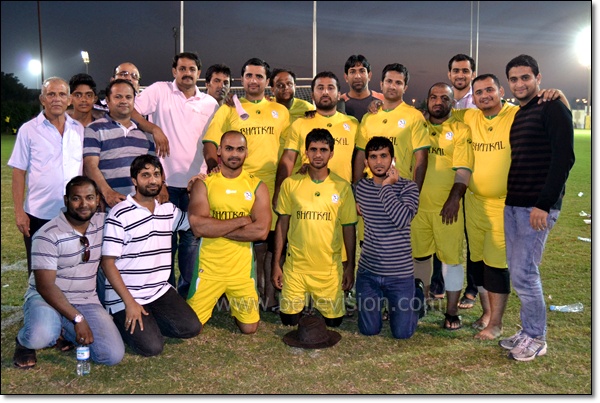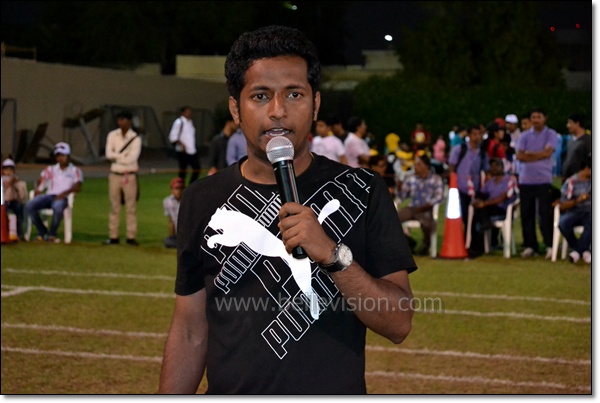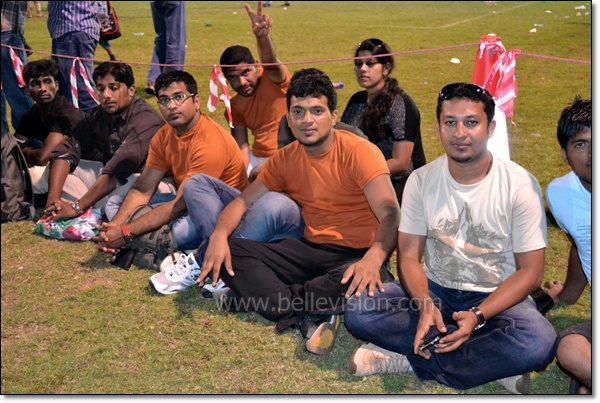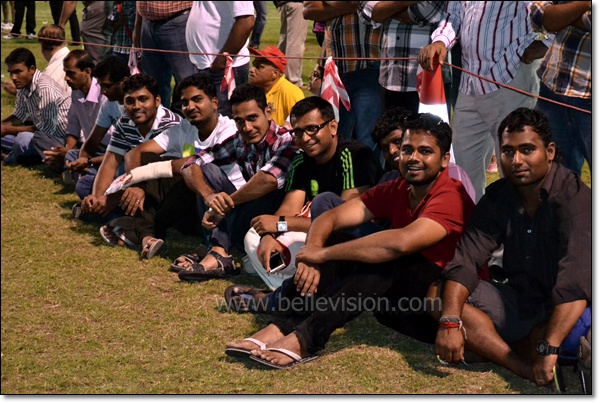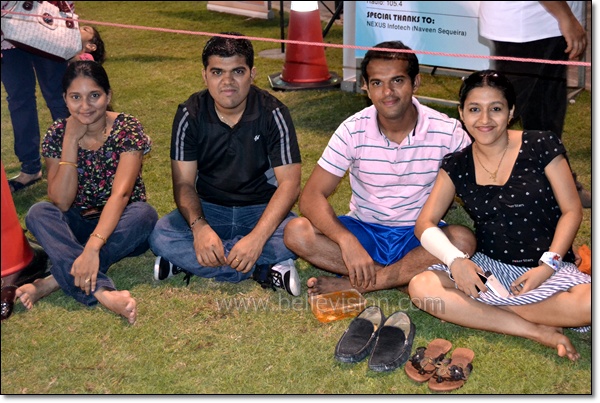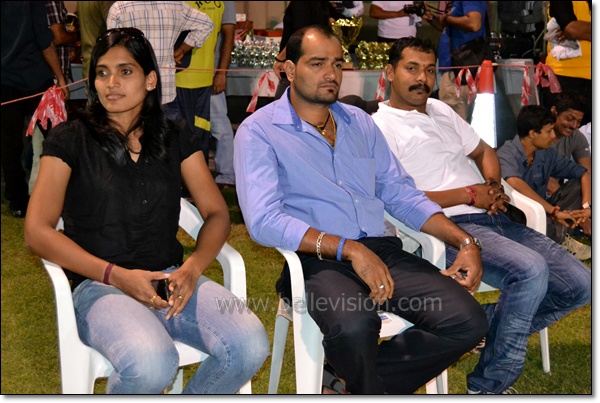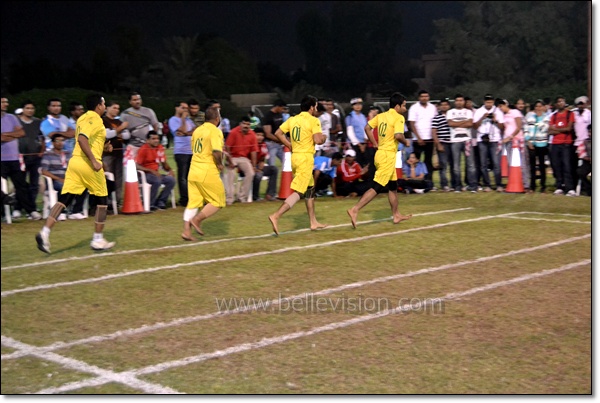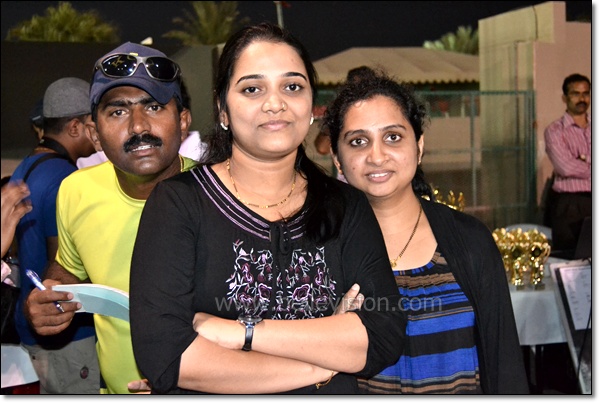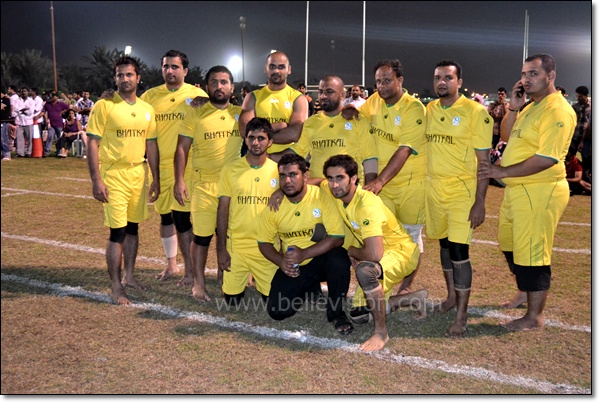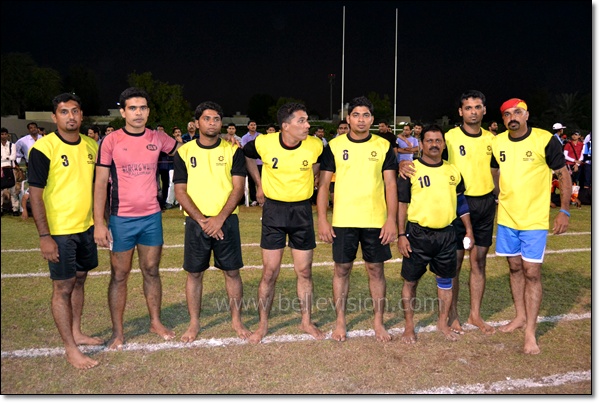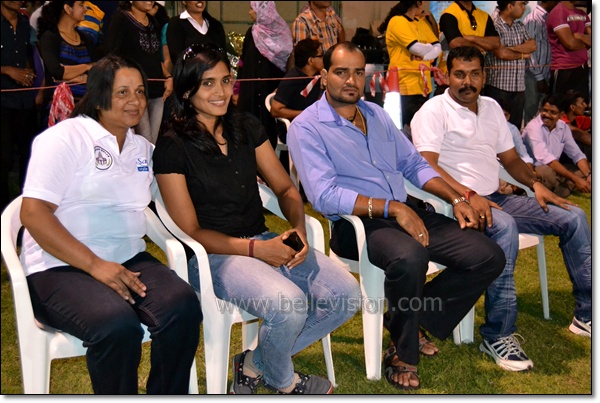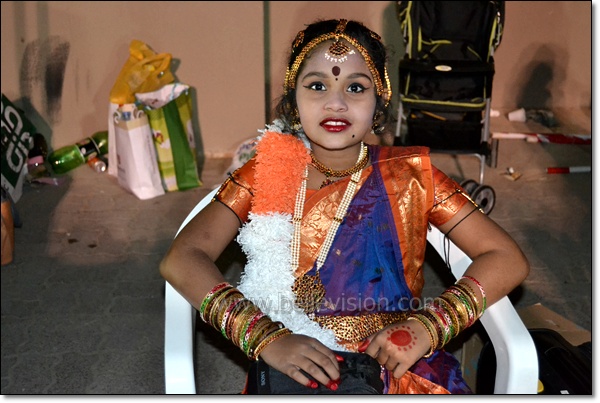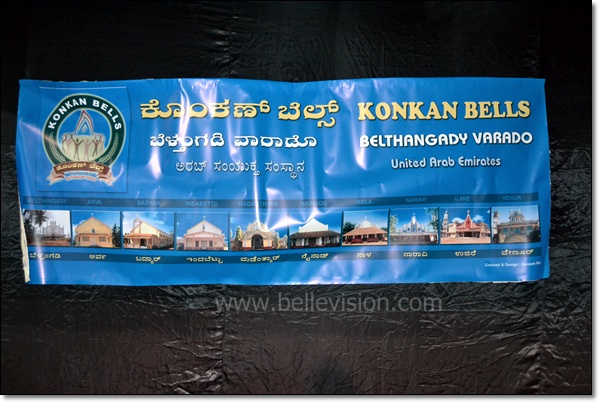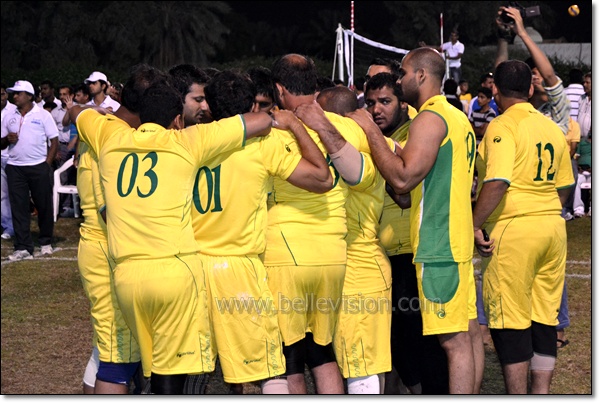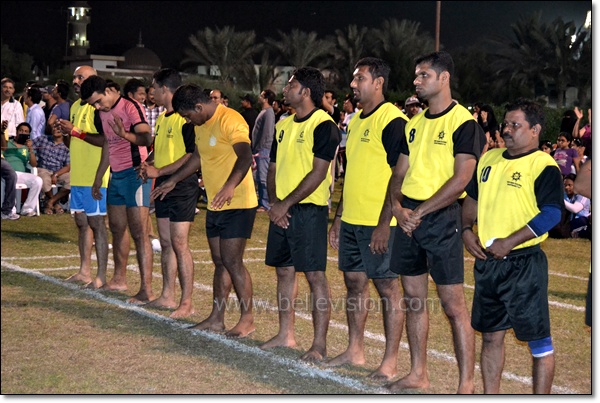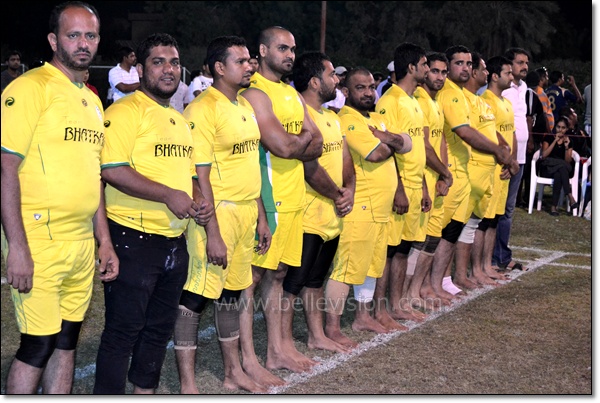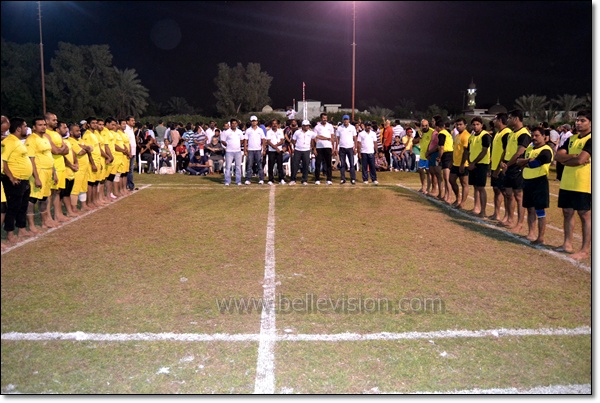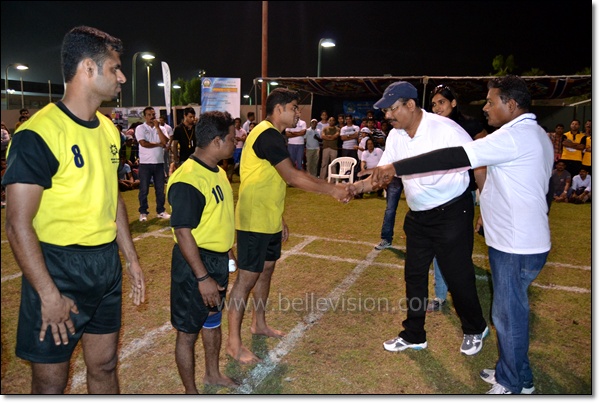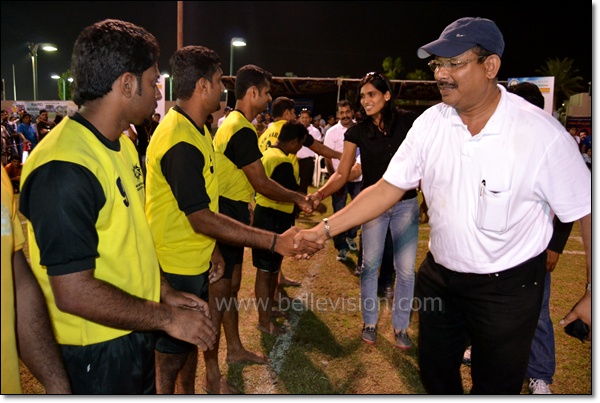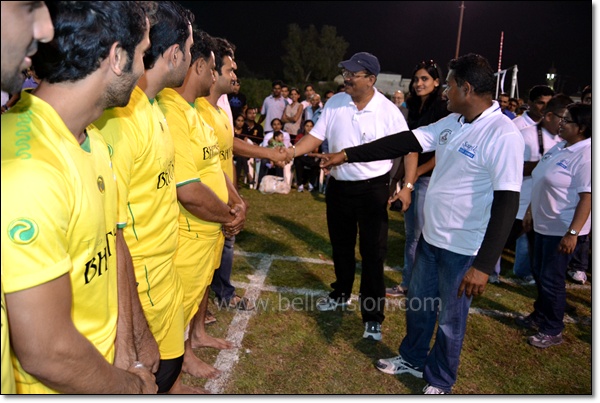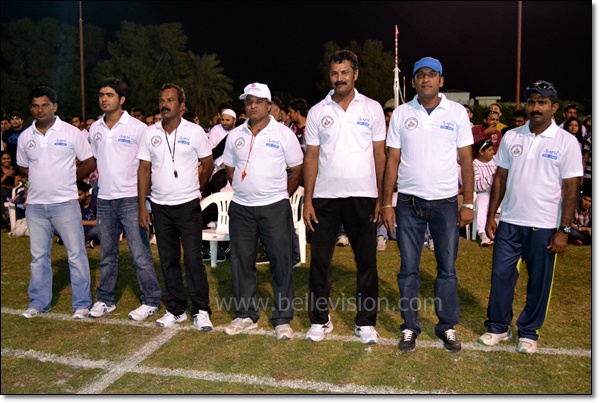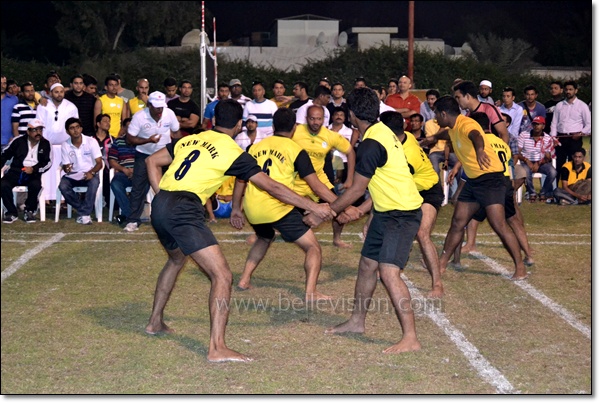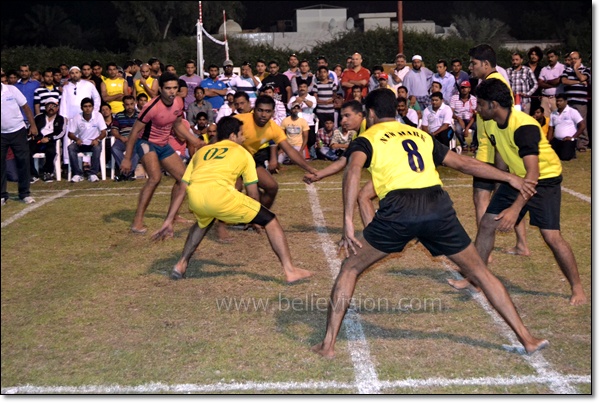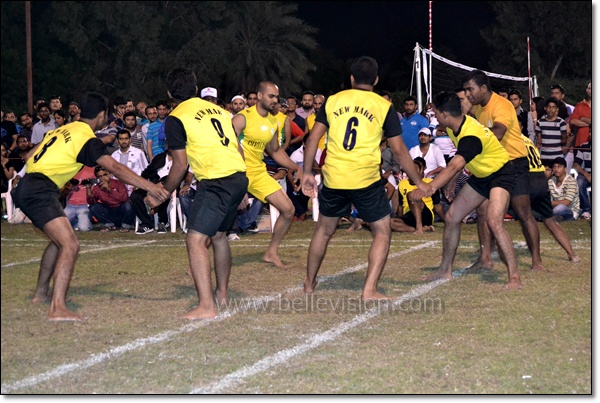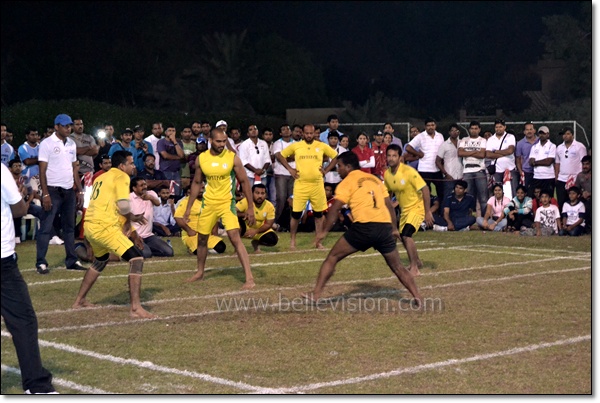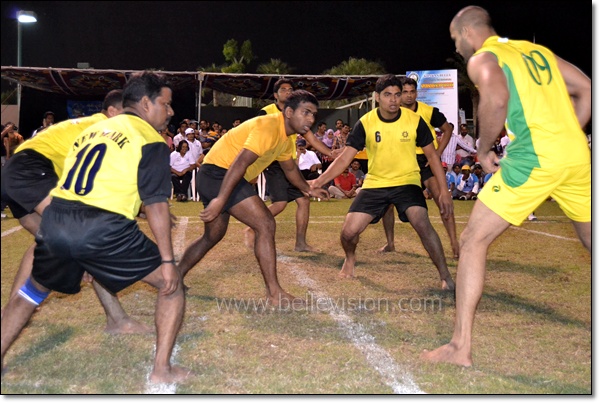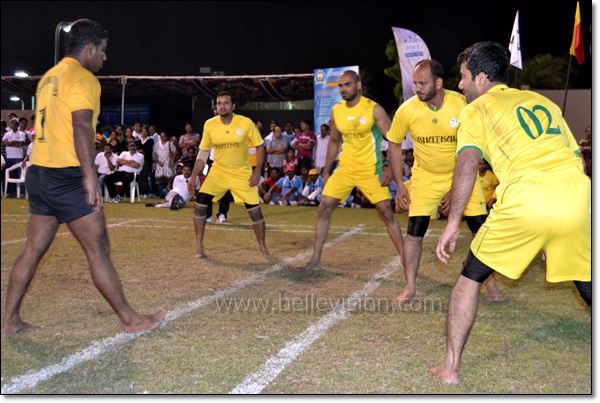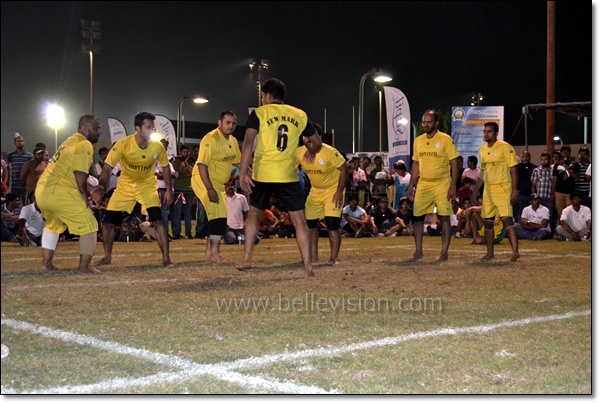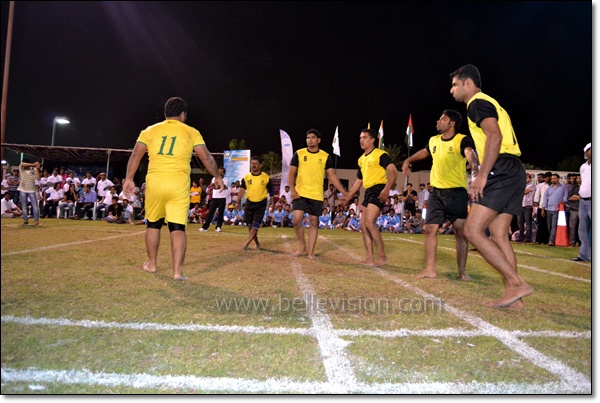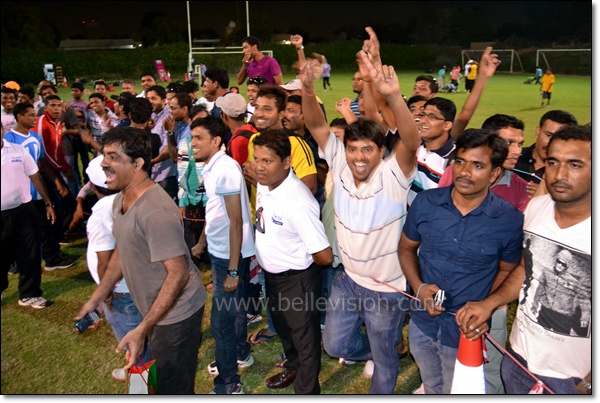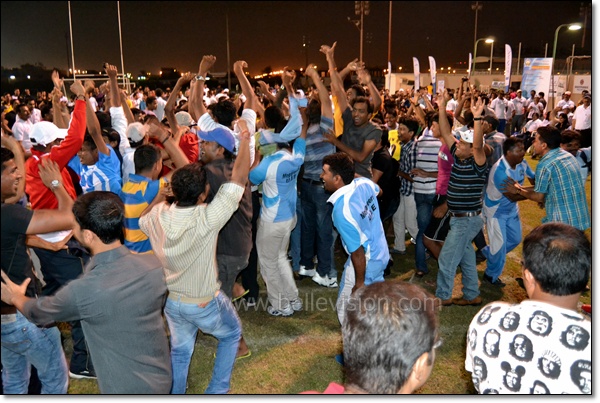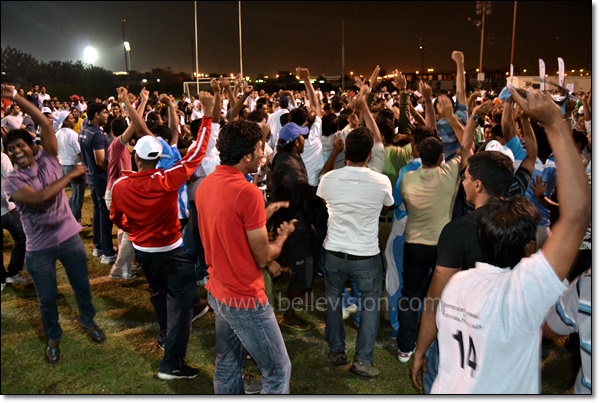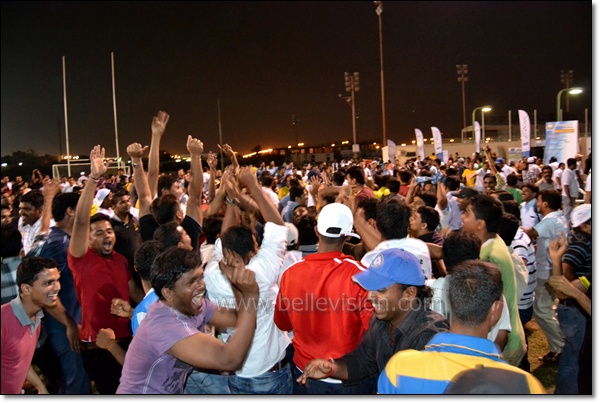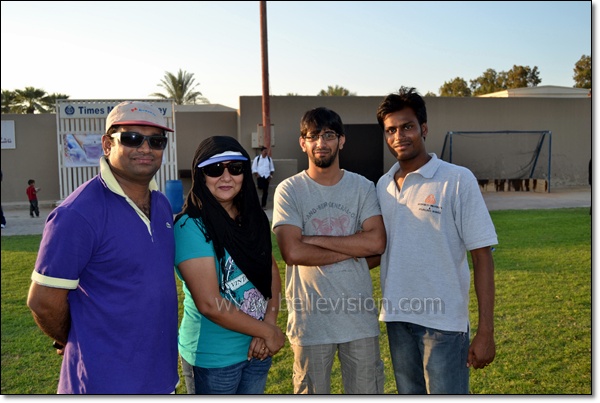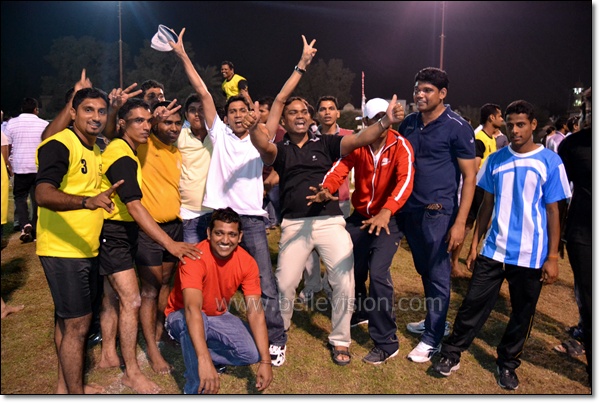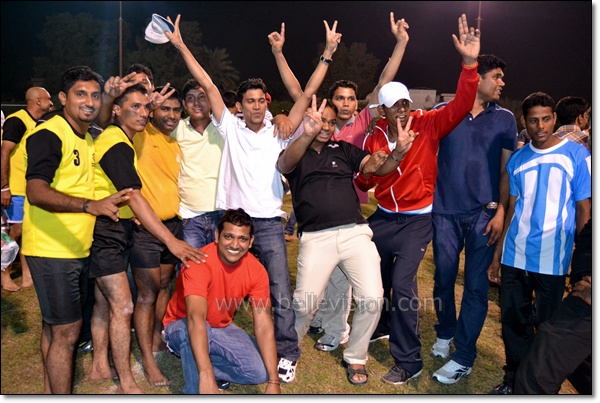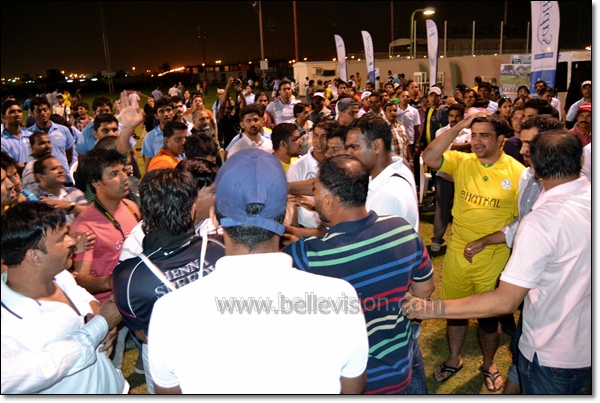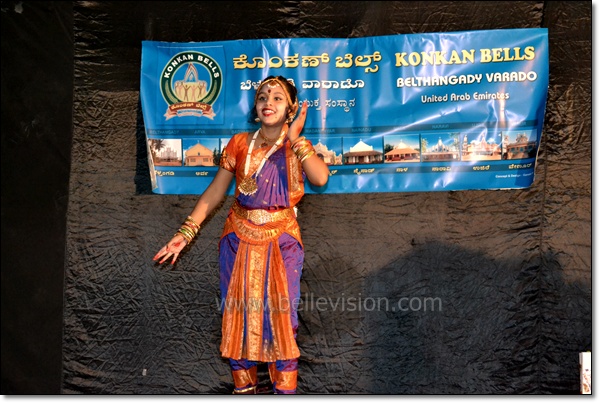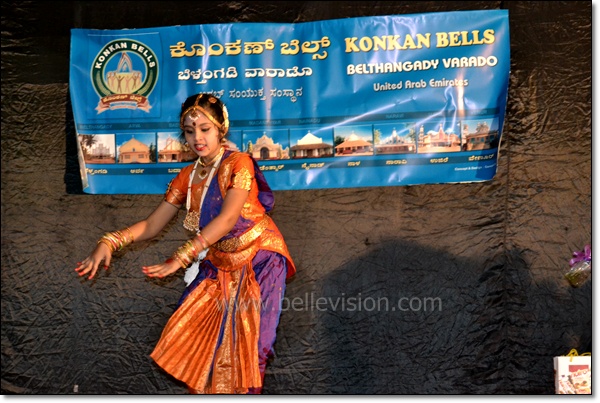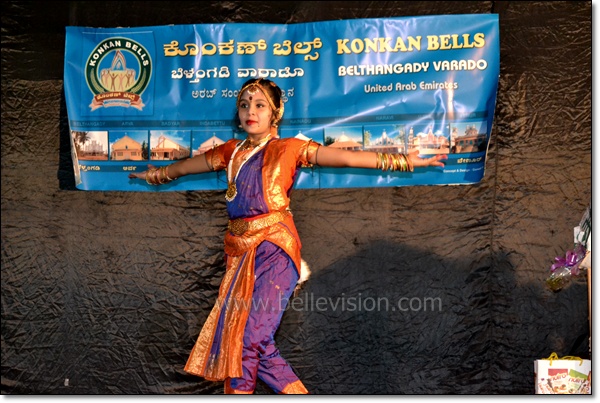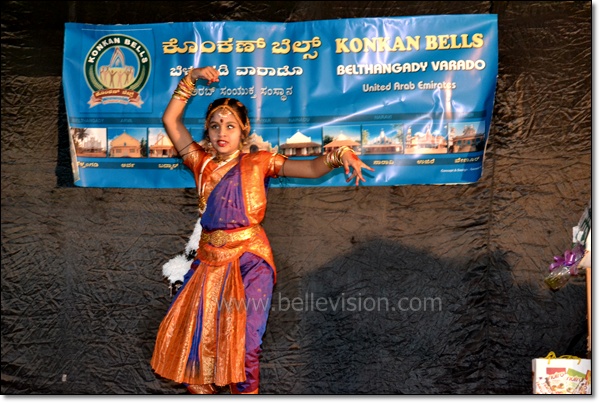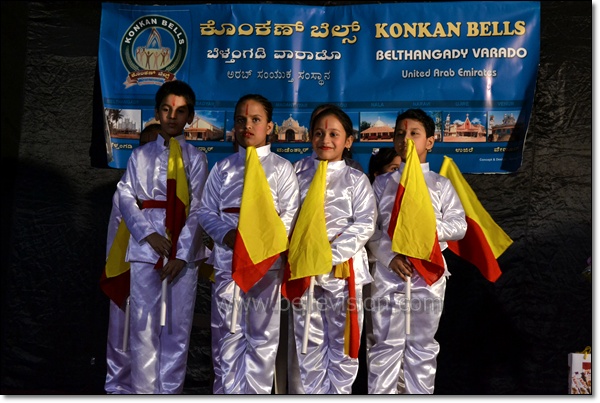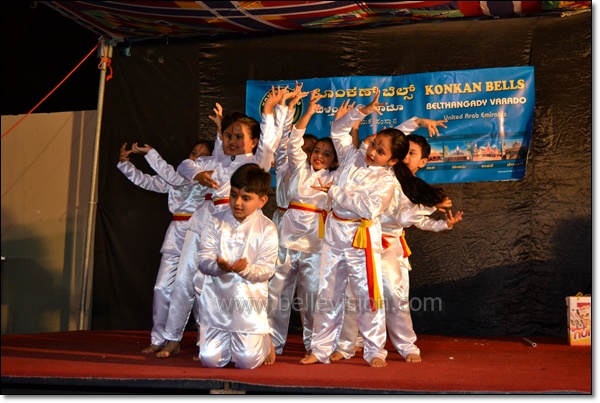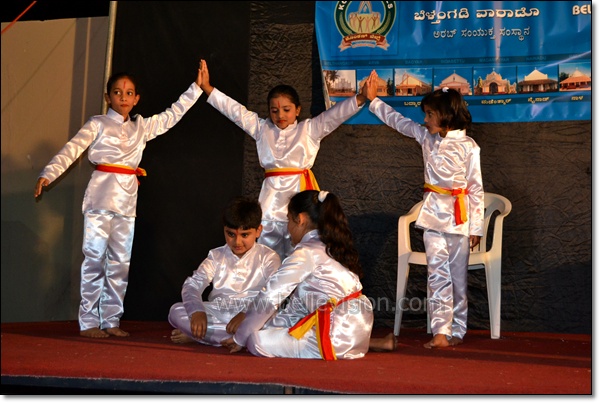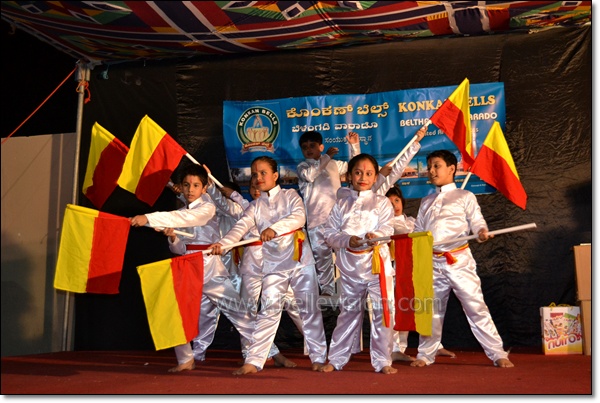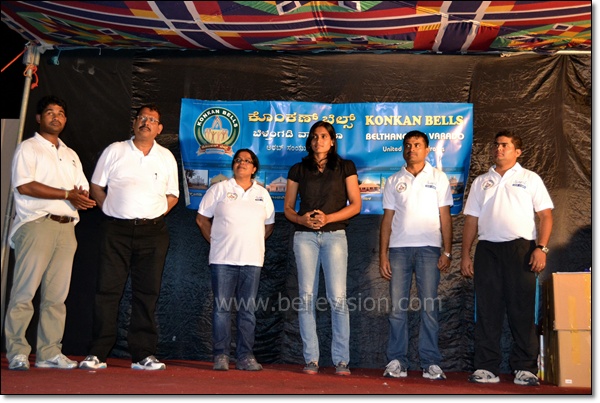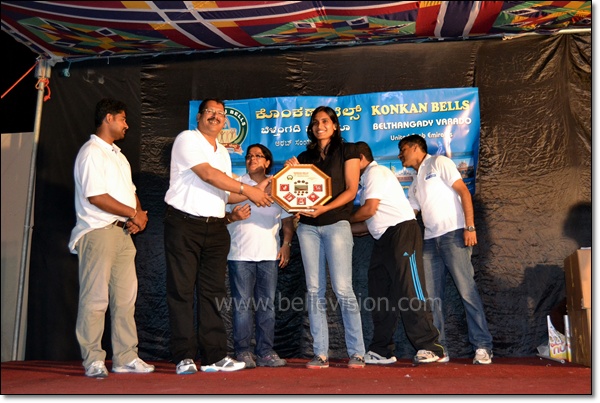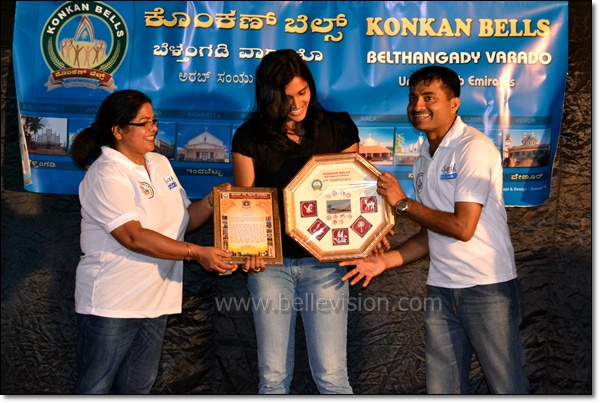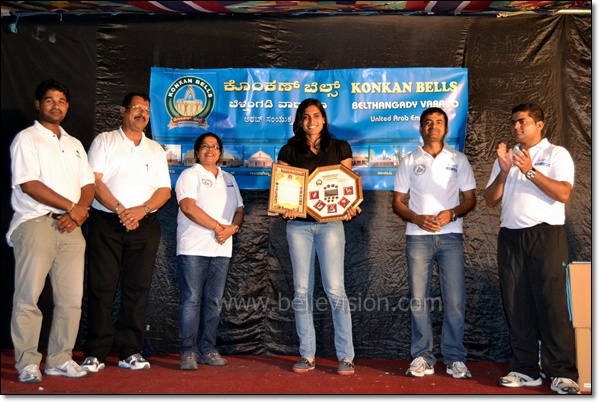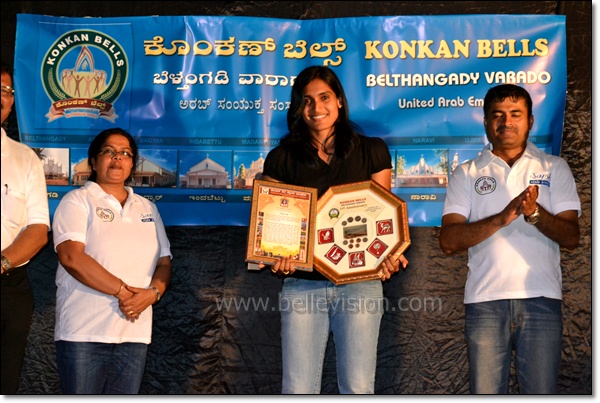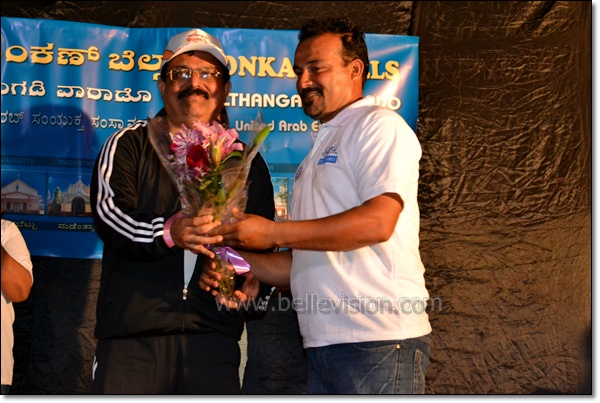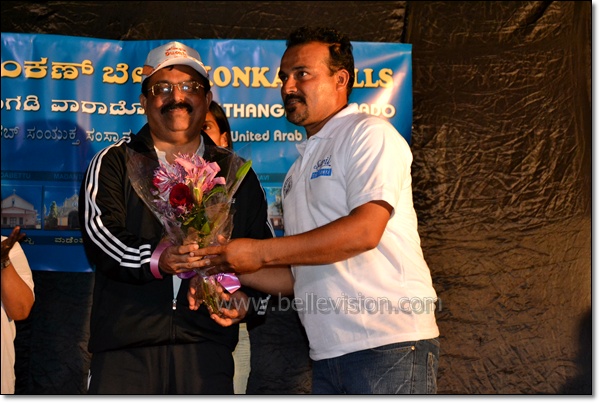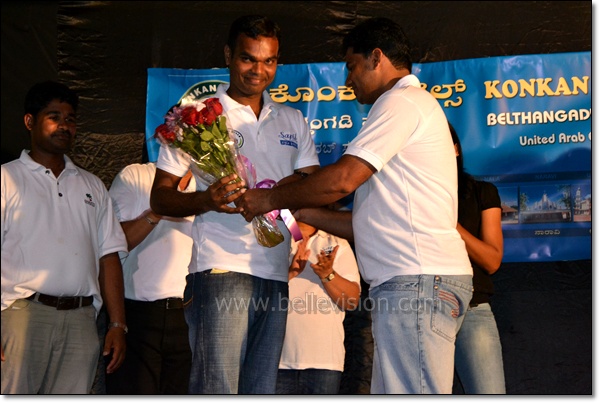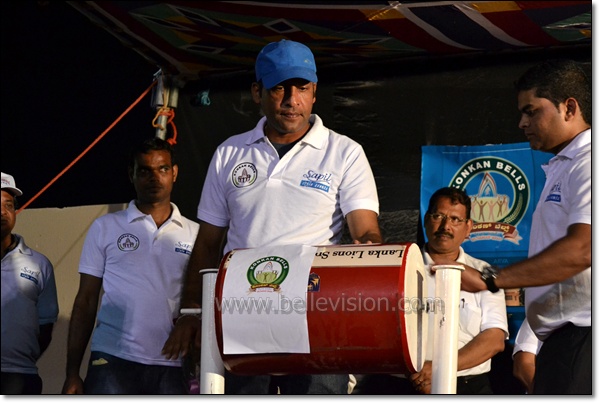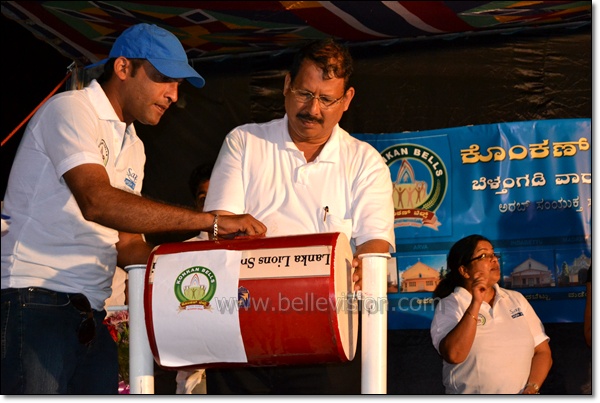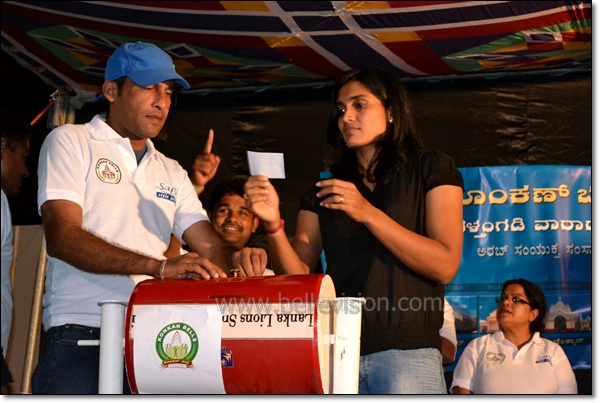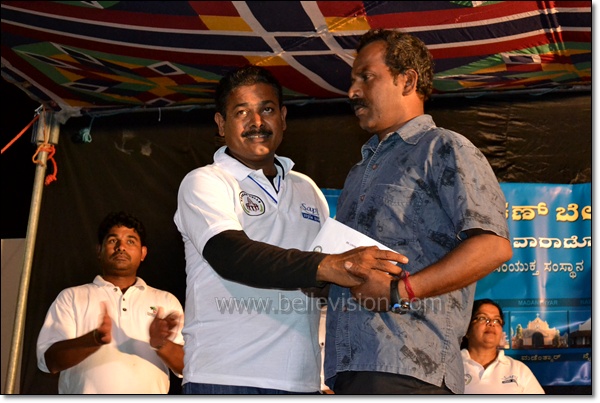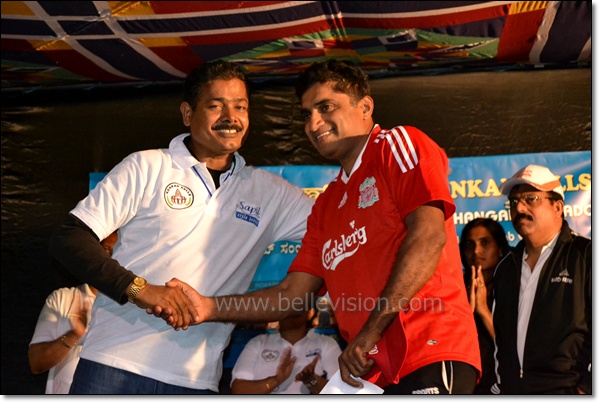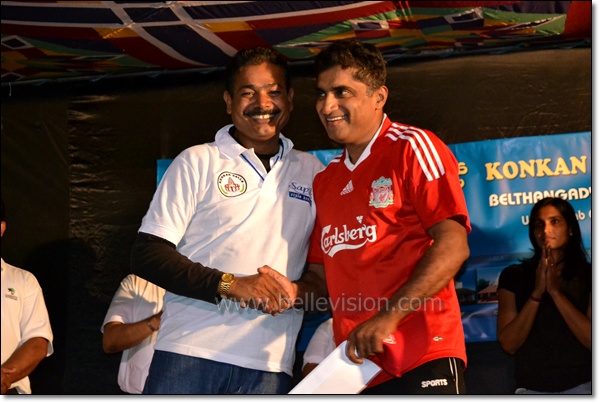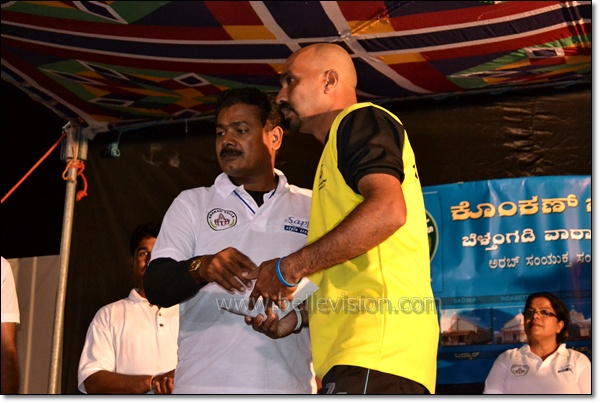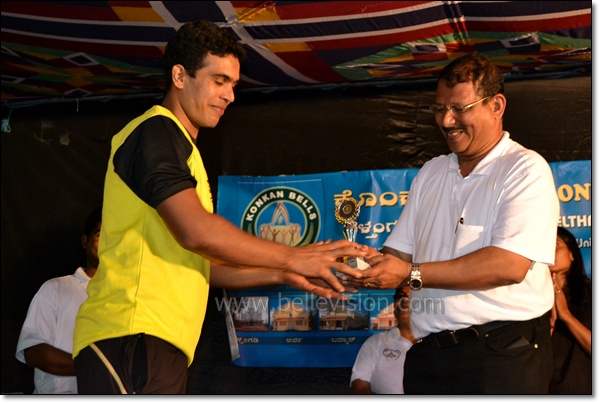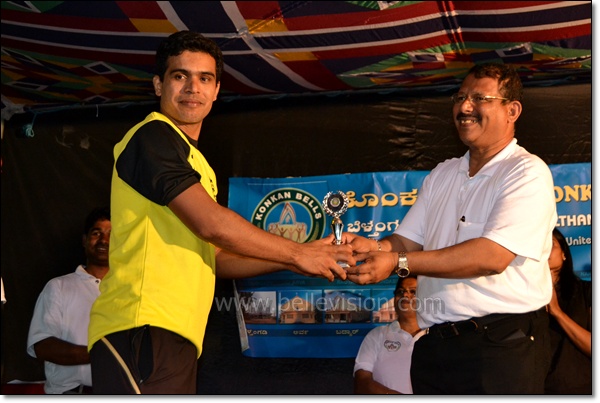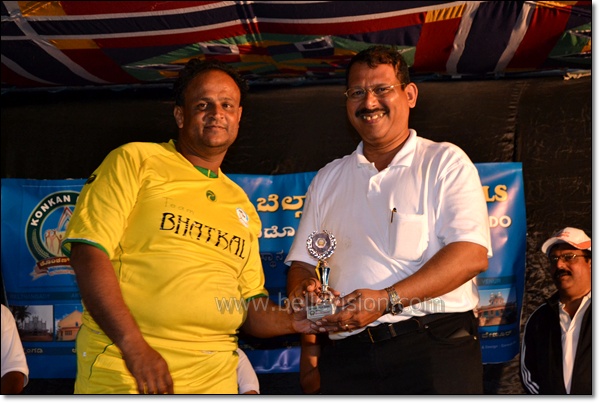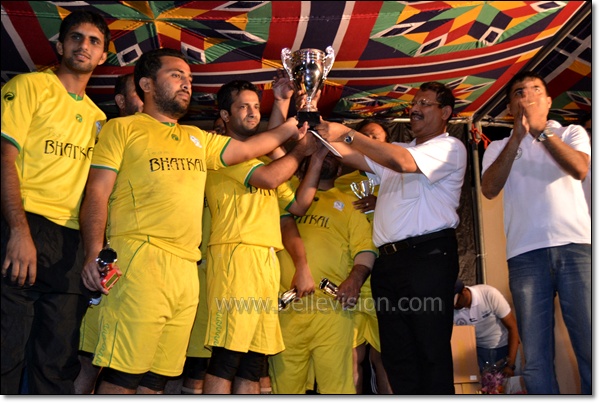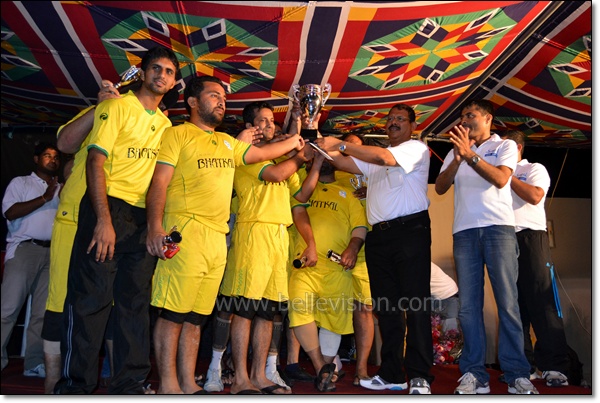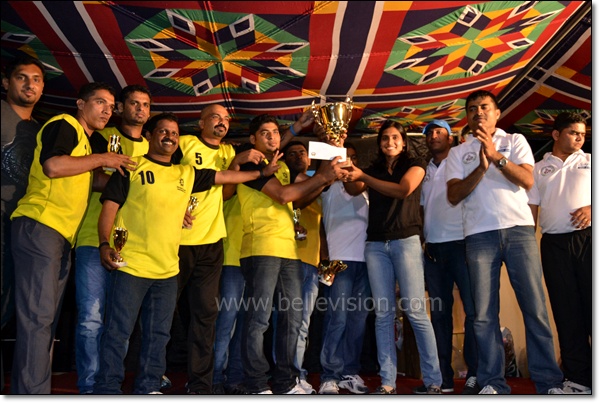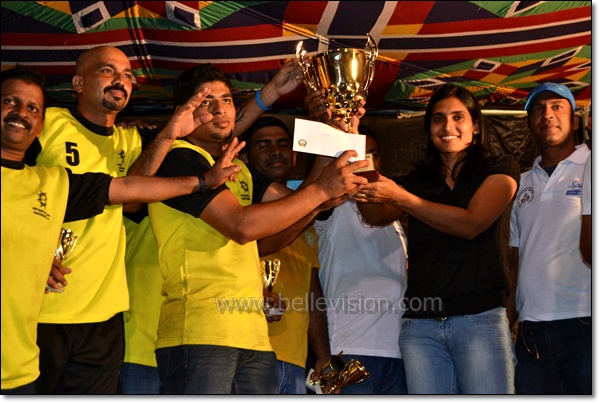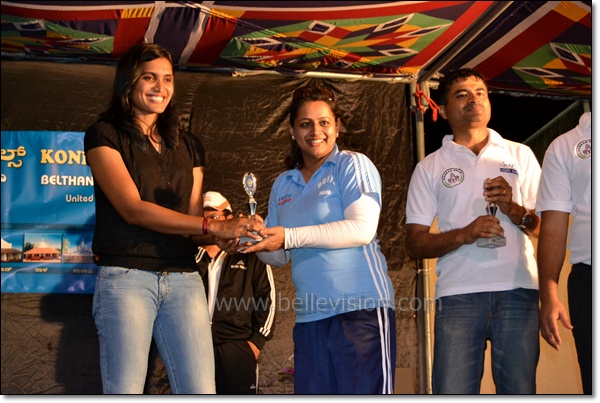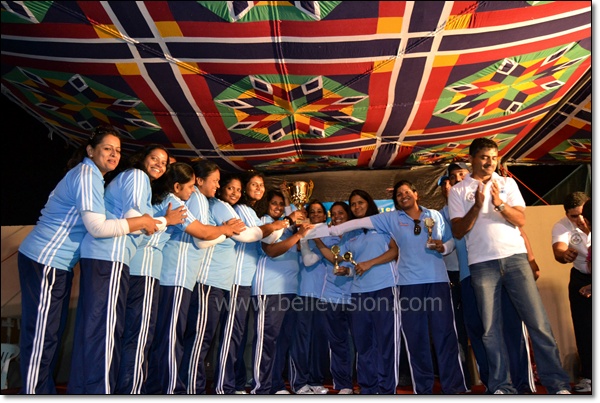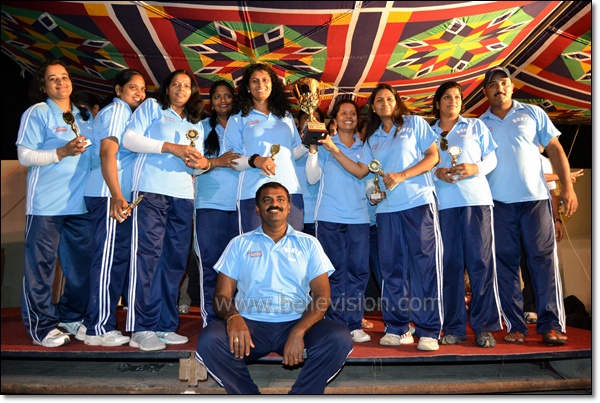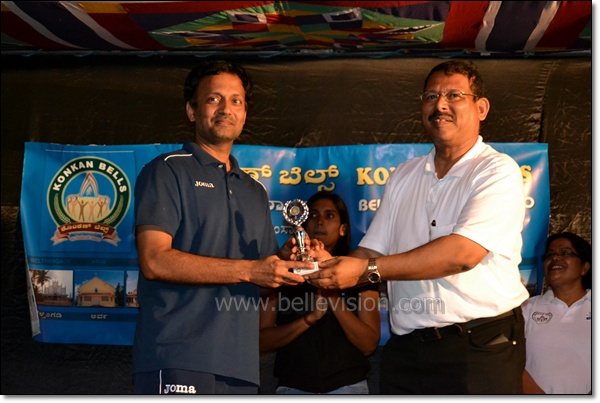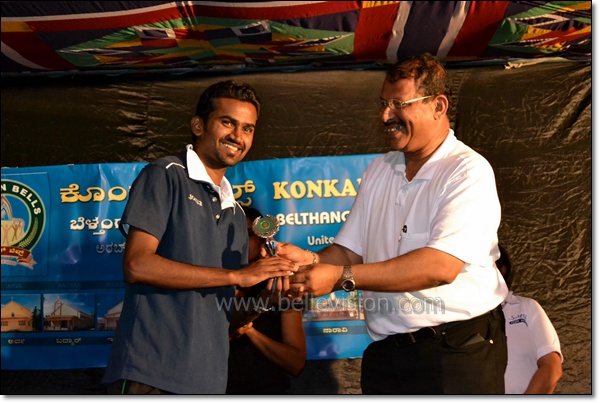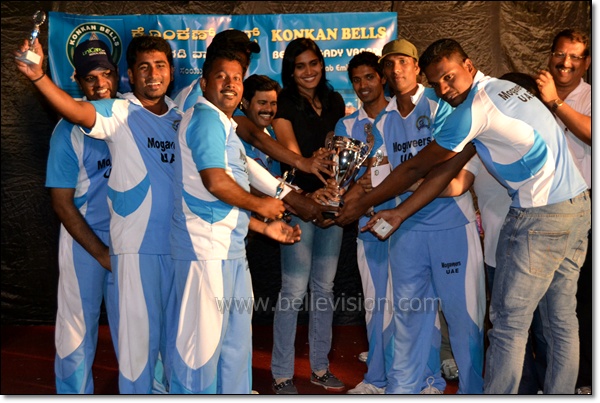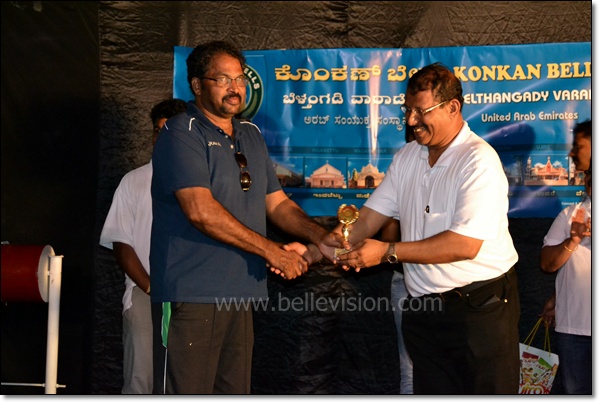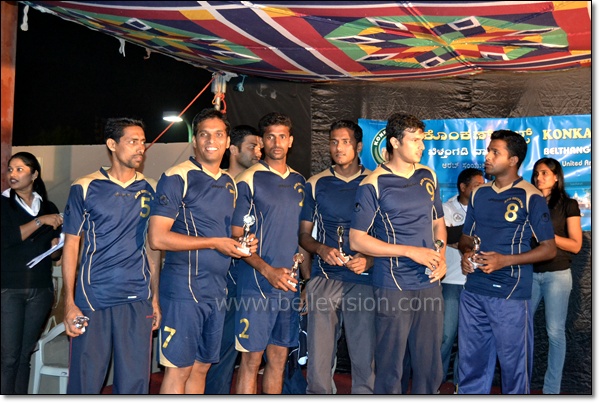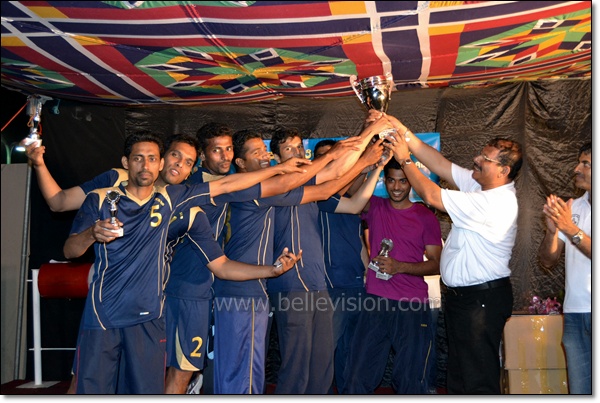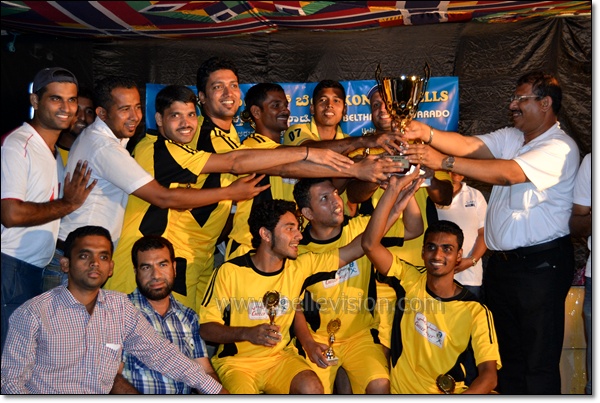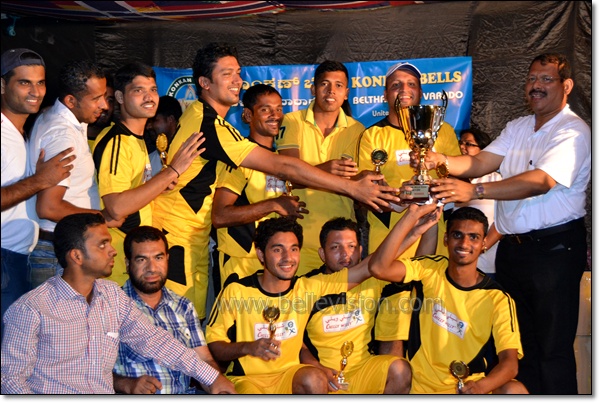 Ms. Mamatha Poojary inaugurated the tournaments and called upon the participants to manifest the spirit of the games and maintain the dignity of sportsmanship. Earlier, Remy D 'Souza, president of Konkan Bells expressed gratitude and thanked everyone who contributed to organize this mega event. Roney Byndoor and his team from Karval Milan sang Jai Jagadishwa to invoke god's blessing. Prescilla Pinto took oath on behalf of all players for the smooth functioning of the day's events.
The following teams participated in the league matches held in the morning session:

Throwball teams:
Mangalore Konkans, Abudhabi Karnataka Sangha, Kanarites Dubai, Mogaveers Dubai, Bunts Dubai ,KCO Abudhabi , Konkans Dubai and Pacific Stars
Volleyball Teams:
Karaval Milan, Ace Spiker, Team Bhatkal, U.L.O. Systems, Seamens Friends B, St. Lawrence, Canara Cathiolic Fujairah, Quarry & Mince Friends, Saifah Chilly Willy, Seamens Friends A, Chilly Willy Youngsters, Jebel Ali Karnatak Friends
Kabaddi Teams :
Karnataka Sangha Sharjah, Mogaveers UAE, Bhatkal Dubai, Marga Deepa UAE, Chilly Willy, Express Money, Mangalore Friends and Coastal Waves Ullal
All league matches were completed before lunch time and the eagerly awaited semi-finals and finals were played in the after-noon.
The afternoon vegetarian lunch buffet was arranged by Woodlands Restaurant, Sharjah. Besides, snacks counters were seen serving the delicious food throughout the day.


The prominent personalities and sponsors including Ms. Mamatha Poojary and other were present for the concluding ceremony .Rohith D'Souza, master of ceremony of the tournament thanked all sponsors, well wishers, media representatives, participating teams and the referees were felicitated.


Sudhakar Alva, Satish Shetty, Naveen, Dancy, Moideen ,Ganapathi Bhat and Lokanath officiated the tournament in a excellent manner. Rohit D'Souza also thanked members of organizing committee and finally all spectators without whose support the tournament would not have been possible. He also rendered special thanks to Vinod Shetty for giving live commentary for the whole day tournament and he received a big round of applause.


Prior to the distribution of prizes and trophies to the winners, the chief guest, Ms. Mamatha Poojary was honoured by the organizers by presenting her a memento and citation.


Raffle ticket draw was held and prizes were distributed to the winners. There was a brief entertainment programme by the kids of feat beat group. At the concluding ceremony the trophies were distributed to winning teams and also individual trophies were given to all finalists by the sponsors and prominent personalities.

Winners:
Volleyball Final:
Saifah Chilly Willy- Winners
Ace Spikers – Runner up
Throwball Final:
Women:
Bunts Dubai - Winners
Abu Dhabi Karnataka Sangha - Runner up
Men:
Mangalore Konkans – Winners
Mogaveers UAE – Runners up
Kabaddi Final:
New Mark- Winners
Bhatkal Brothers – Runner up
Volleyball individual trophies:
Best all rounder: Touseef (Ace Spikers)
Best Smasher: Mansoor (Saifah Chilly Willy)
Best Settler: Guru (Chilly Willy Youngster nakre)
Throwball individual trophies:
Women:
Best all rounder: Sheela Shetty(Abudhabi Karnataka Sangha)
Best Smasher: Shakeela Shetty (Bunts Dubai)
Best Receiver: Veena Shetty (Bunts Dubai)
Men
Best all rounder: Shashidhar(Mogaveers UAE)
Best Smasher: Raphael Periera(Mangalore Konkans)
Best Receiver: Sunil Pinto (Mangalore Konkans)
Kabaddi individual trophies:
Best all rounder: Raheem (New Mark)
Best Catcher: Basha (Bhatkal Friends)
Best Rider: Shashimani (Billavas)
Konkan Bells has arranged glittering trophies for the winners and the runners-up. Besides these trophies, the winners were felicitated with cash prizes of Dhs.1,000/- each and runners-up with Dhs.750/- each. All the team members were individually honoured with cups and plaques.
It is really appreciable the spirits of all the members of Konkan Bells who have put in all their efforts behind the successful tournament which is their maiden venture.