Offbeat(18): Should we tolerate fake doctors?
By John B. Monteiro
Bellevision Media Network



"Is there no hope?", the sick man said,
The silent doctor shook his head,
And took his leave with signs of sorrow,
Despairing of his fee tomorrow.
---- John Gay, English poet (1688 – 1732).

23 October 2012: When Evangelist Luke wrote in the New Testament, 2000 years ago, "Physician heal thyself", he would not have foreseen the state of medical practice today. Otherwise, he would have expanded his cryptic sentence to read: "Physician heal thyself of greed". But, many writers since Luke have seen through the Hippocratic Oath that doctors take and given us insights into the changing medical scene.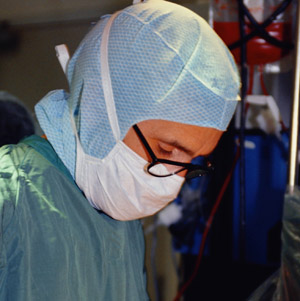 They said money makes the mare go. Money makes the doctors sprint. Getting to be a doctor is the most coveted thing today. More than being very intelligent and score high marks, capitation money greases the way to doctordom. The investment has to be recouped and, thus, the physician's profession often turns out to be money minting machine. The enterprising among the doctors have gone where money is – the West where salaries and consulting fees are about ten times what they are in India.
Now a new dimension has been added to the medical scene in India. Medical service has been corporatised with large hospital groups offering high-end services at high-end fees. The newly emerging medial industry is replicating the hospitality industry marked by star hotels. So far, this sector was offering its services to Indian rich who could afford its high charges. Now a new term, medical tourism, has come on the scene. Medical tourism, according a Confederation of Indian Industry – McKinsey Report, is projected to grow to be $ 2.3 billion business for India in 2012. The number of medical tourists is said to be growing at 15% every year. In top hospitals 10% of all patients are foreigners. While earlier, patients came from SAARC Region, Middle East, African and CIS countries, now the trend is towards patients from USA, UK, Canada, Europe, Australia and New Zealand.


The reason is not far to seek. There is a long waiting period to be taken into the operation theatre for major operations. Secondly, many in the US are not covered by insurance to cover the very high costs. For instance, the average cost of coronary bypass grafting costs $6,600 in India compared to $60,000 in US The great success of medical tourism in Thailand has raised the appetite of Indian corporate medical groups .All these factors have rung the alarm bells. With accent on earning foreign exchange and offering the best to foreigners, where do Indian patients stand? Many argue that healthcare cannot be treated as a product and medical tourism may distort prices and scale of attention to Indian patients.

New avenues of medical greed surface over time. According to a Delhi-dated report by Kounteya Sinha in The Times of India(16-10-12) and excerpted here, doctors who fake being faculty members in private colleges so that the institutes get a clearance to admit students will now have to watch out. In the first-ever action against this shameful yet common practice among doctors — showing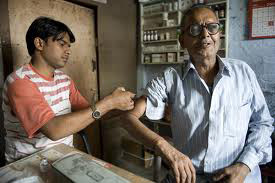 themselves as full-time teachers in medical colleges in order to get clearance when in reality they aren't part of the faculty -- the Medical Council of India (MCI) has banned 25 doctors for three to five years from medical practice.


The MCI has ordered the removal of their names from the registers of the state medical council and subsequently from the Indian Medical Register. All these doctors showed themselves as full-time faculty of Melmaruvathur Adiparasakthi Institute of Medical Sciences in Tamil Nadu. The ethics committee of the MCI found they weren't actually faculty but were running their own practice. These doctors are registered under different medical councils like that in Maharashtra, Odisha, Tamil Nadu, Andhra Pradesh, Gujarat and Karnataka.

According to MCI chairman Dr K K Talwar: "All doctors in India will now have to watch out. Doctors faking as faculty on days of MCI inspection so that the college gets clearance to admit students is a shameful practice common in India. We will not tolerate this anymore. Strict action will be taken. For the first time, we have actually banned doctors for as long as five years after they were found guilty."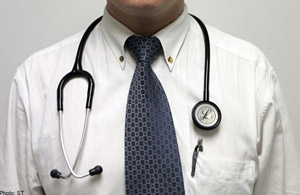 Eight of the doctors found guilty have been barred from practising for three years, seven doctors for four years and nine others for five years. The MCI order, signed by secretary Professor Sanjay Shrivastava, said, "After taking into consideration the allegation contained in a CBI report, oral testimony and written statement of each of the 25 doctors who appeared for hearing, the ethics committee concluded that the said doctors gave false and misleading information regarding their working in the medical college to the assessors during the college assessment. The ethics committee held that these doctors had committed professional misconduct in terms of Indian Medical Council (Professional Conduct, Etiquette and Ethics) Regulations, 2002."

The MCI had originally received complaints about misleading information regarding their working as full-time faculty against 35 doctors (32 faculty members and three doctors from the management who issued appointment orders) of Melmaruvathur Adiparasakthi Institute of Medical Sciences, Tamil Nadu. MCI has for long being trying to cut down on the unscrupulous assessment of medical colleges. It had earlier tried methods like keeping inspection days secret from even MCI inspectors. They would not know beforehand which colleges they were to assess on a particular day till the morning of the inspection. This was done to put an end to the practice of fake medical colleges being tipped off before inspection so that they could put in place fake faculty, false patients and hired infrastructure like libraries.

The subject is open to many views. What are yours?
Chew on This!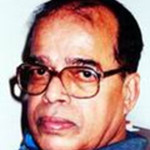 John B. Monteiro, journalist and author, is Editor of his website, www.welcometoreason.com (Interactive Cerebral Challenger) – with provision for instant response. Try responding!