M'belle: Good response to Free Eye Camp at Lions Seva Bhavan
By Eugene DSouza, Moodubelle

Bellevision Media Network


Moodubelle, 16 Sep 2012: There was good response to the Free Eye Camp organized at Lions Seva Bhavan Moodubelle on Sunday, September 16, 2012 from 9 am to 12.30 pm. as 165 persons took advantage of the camp and had their eyes checked by renowned Eye Specialists Dr. Krishna Prasad, M.S. (Optho), Prasad Netralaya, Udupi and Dr. Paresh along with their supporting team, Mrs. Victoria Lobo, Abdul Qadar and Mrs. Swarnalatha. Forty of those checked requiring cataract operation will be transported to Prasad Netralaya on September 20, 2012 where free cataract operation will be conducted.
The Free Eye Camp was jointly organized by Lions, Lioness and Leo Clubs of Moodubelle, Prasad Netralaya Udupi, Netrajyothi Charitable Trust Udupi, Jana Jagruti Samithi, Moodubelle, District Health and Family Welfare Society and NSS Unit of St. Lawrence College, Moodubelle. The NSS volunteers of St. Lawrence College assisted in registering those who wanted to get their eyes tested.
A brief function to mark the inauguration of the Free Eye Camp was held in the Lions Seva Bhavan Hall at 9.30 am. Following the prayer song by the NSS volunteers of St. Lawrence College, Commodore Jerome Castelino welcomed the doctors and their team as well as the gathering. The formal inauguration of the Eye Camp was done by lighting the Lamp by Dr. Krishna Prasad followed by dignitaries on the dais.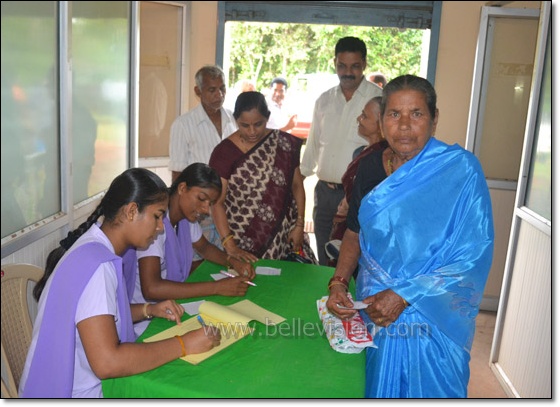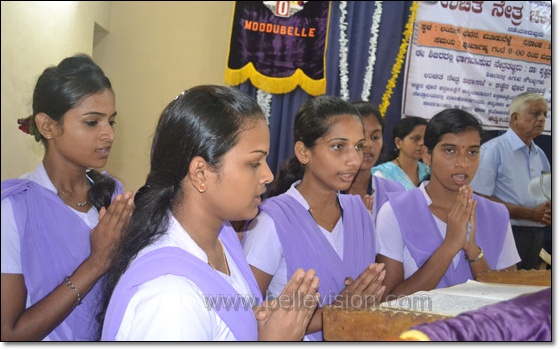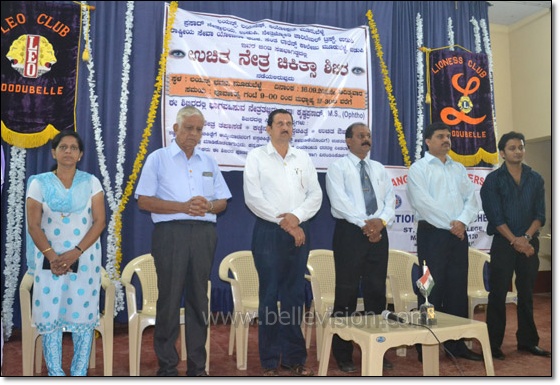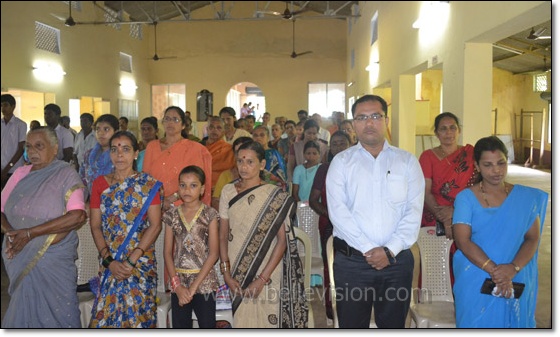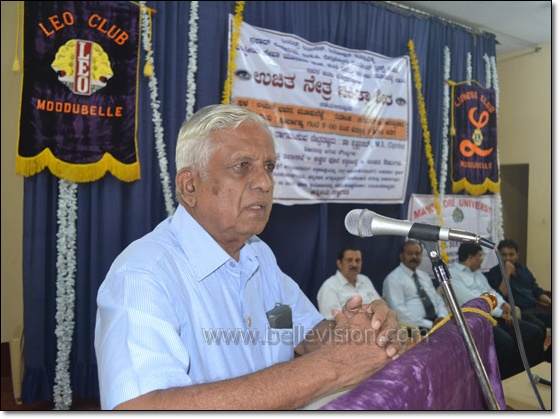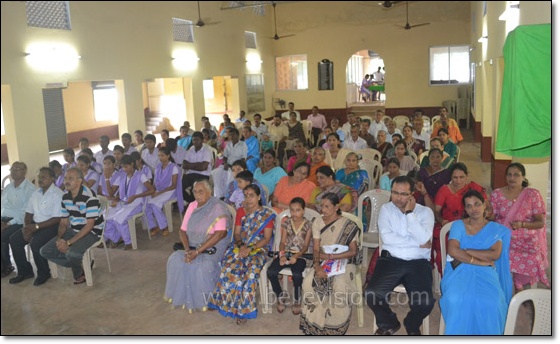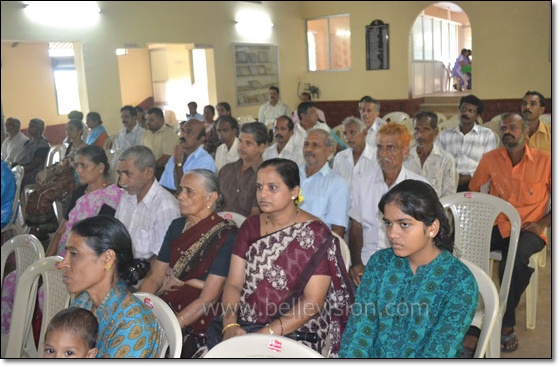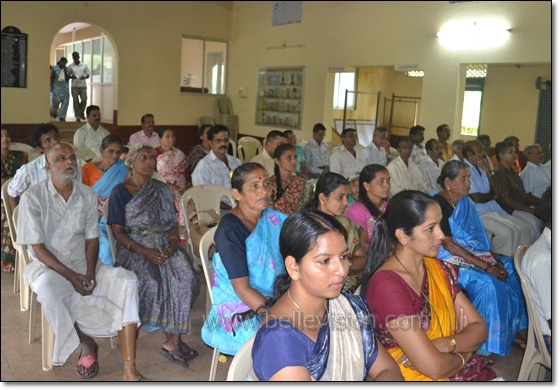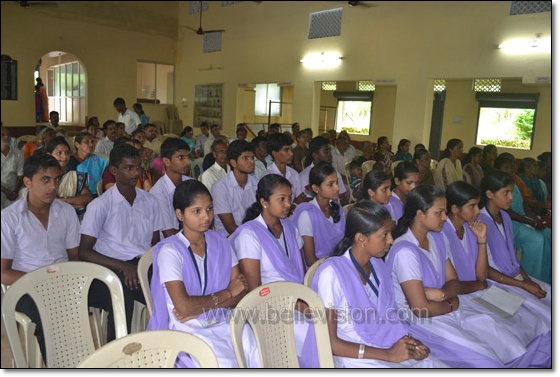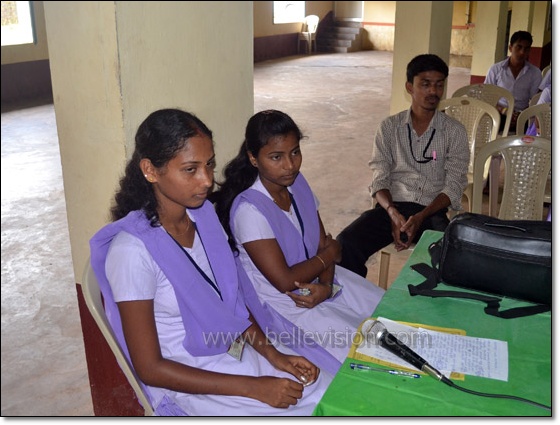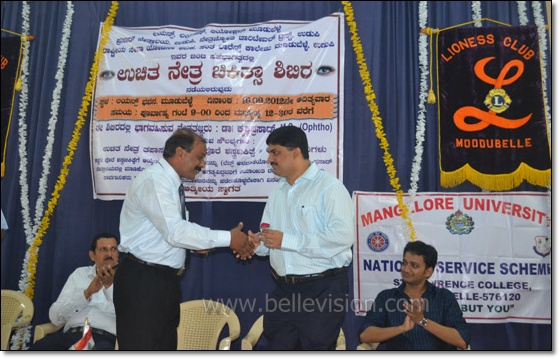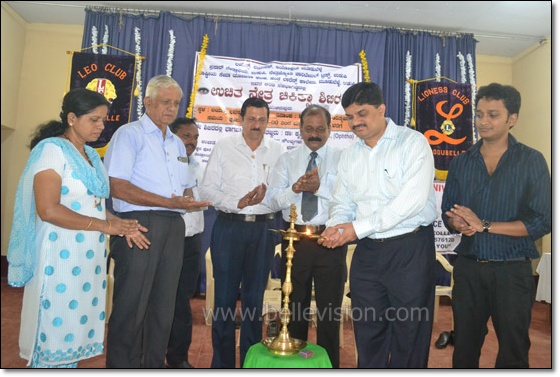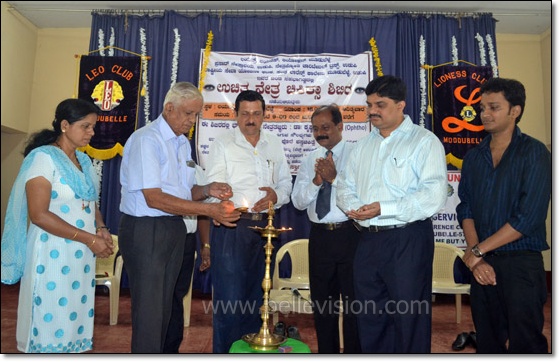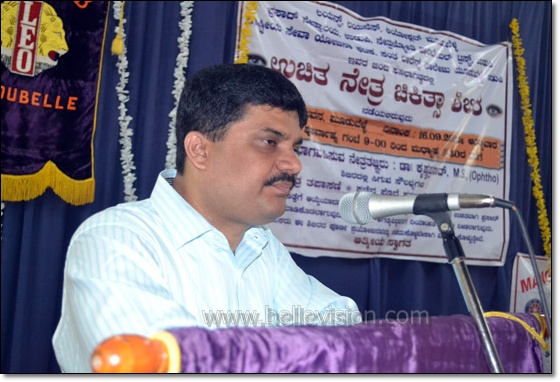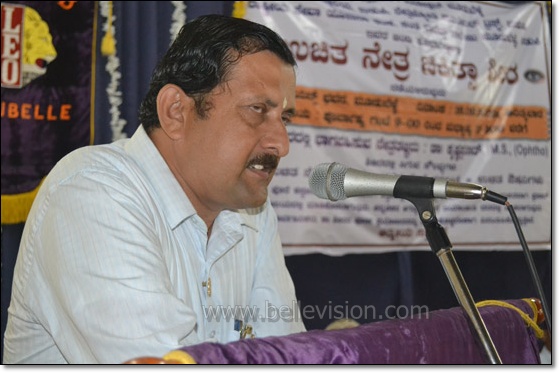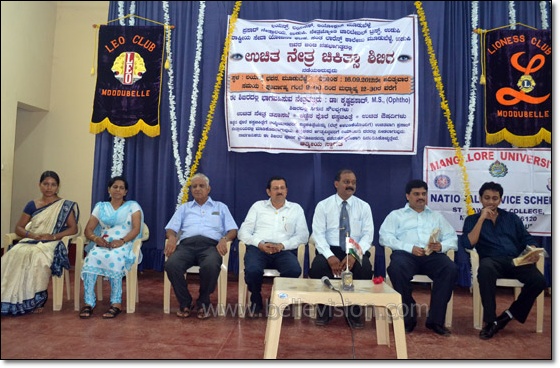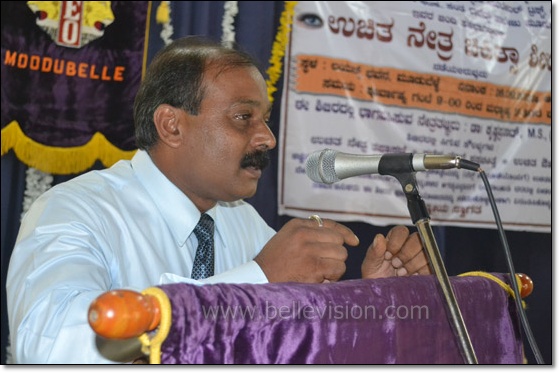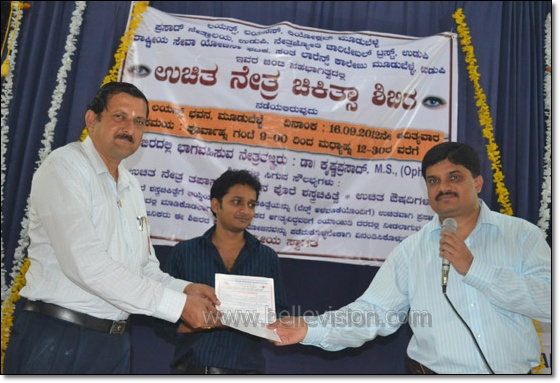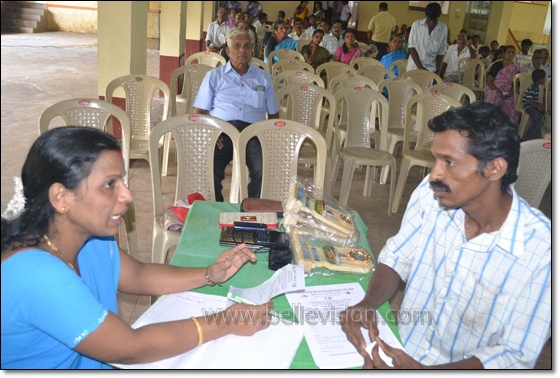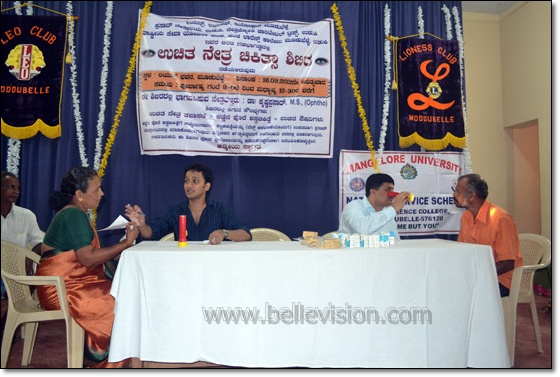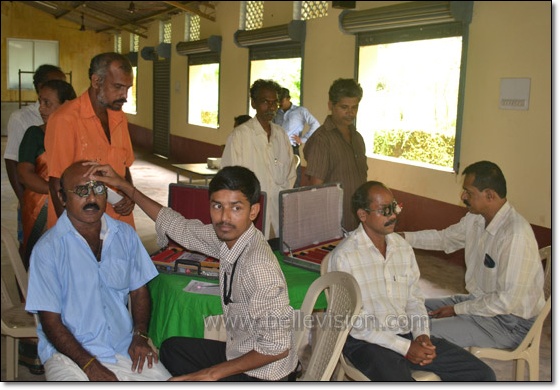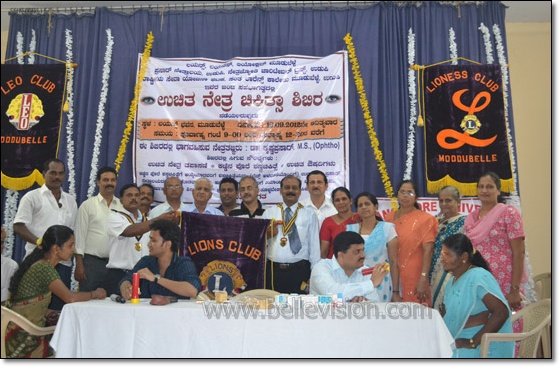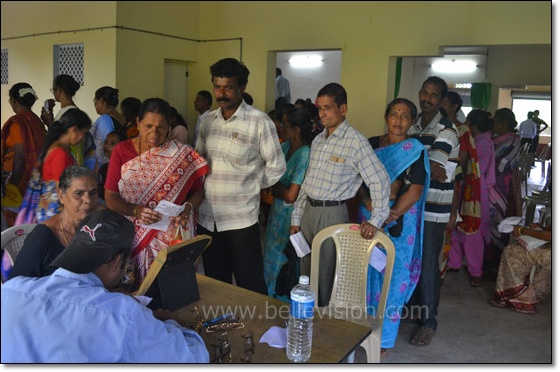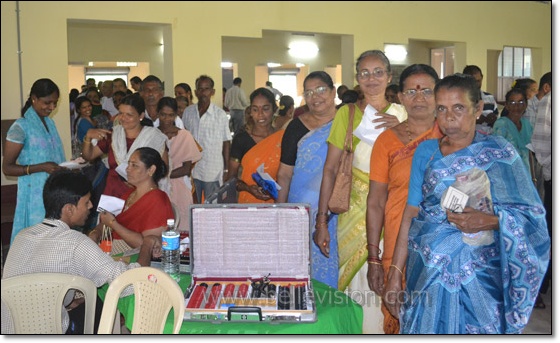 In his brief address, Dr. Krishna Prasad emphasized on the importance of the sight and why regular check up of the eyes is essential. He pointed out that due to the faulty eye sight a number of youth are losing opportunities of entering service in military and even police force. He expressed happiness over his experience of conducting eye camps in Moodubelle through Lions Club since past few years as the eye patients are more understanding and educated.
Devdas Hebbar, President of Udupi Taluk Panchayat and also a member of the Lions Club of Moodubelle appreciated the contribution of Dr. Krishna Prasad in serving the people through Free Eye Camps. He also pledged donation of his eyes after his death through Prasad Netralaya. Dr. Krishna Prasad later presented the certificate of Eye Donation to Devdas Hebbar.
Bilbert Braganza, President of Lions Club of Moodubelle proposed the vote of thanks. The inaugural function was compeered by NSS volunteer, Rakshita. Dr. Krishna Prasad, Dr. Paresh, Commodore Jerome Castelino, Devdas Hebbar, Gilbert Braganza, President of Lions Club, Mrs. Braganza, President of Lioness Club and Ms. Kusuma Makwan, NSS Programme Officer of St. Lawrence College were present on the dais.