Udupi: 'Pili Kola' a worship of nature
By Snehalatha, Udupi

Bellevision Media Network


Udupi, 07 May 2012: Since ancient time man has been a worshiper of nature, animals and birds. With the fear of animals – birds, in order to get protection, man has developed the practice of worshiping the animals. There has been a entertainment part also in this, for example there is a practice of 'Pili Kola' that is worshiping of Tiger is conducted once in every two years in Muggerkala Temple in Kaup. Kola is a deity worship in practice in the coastal districts.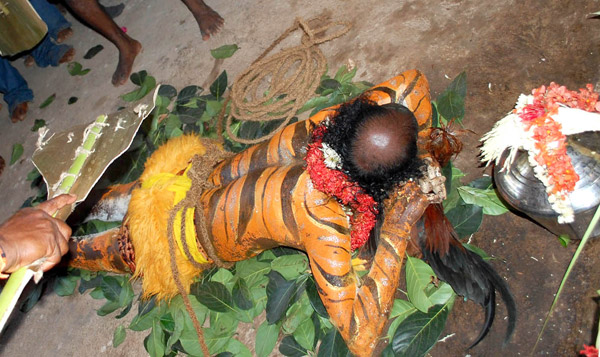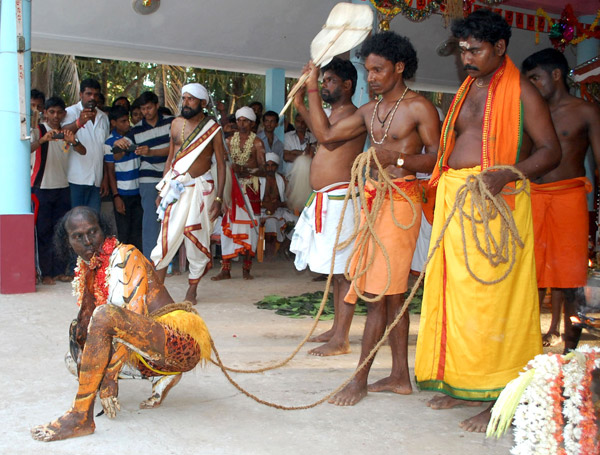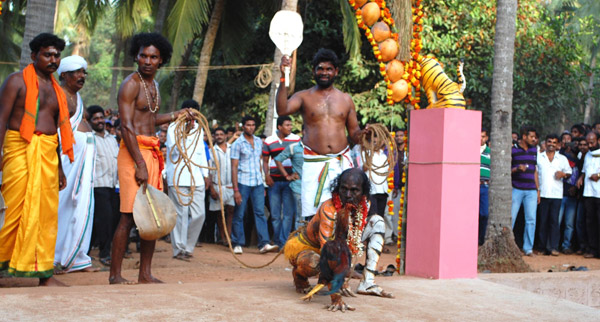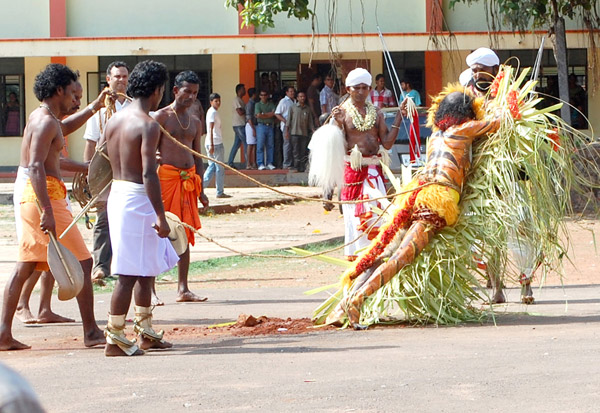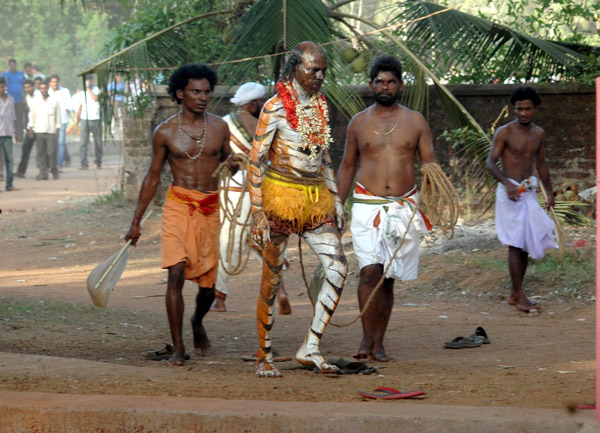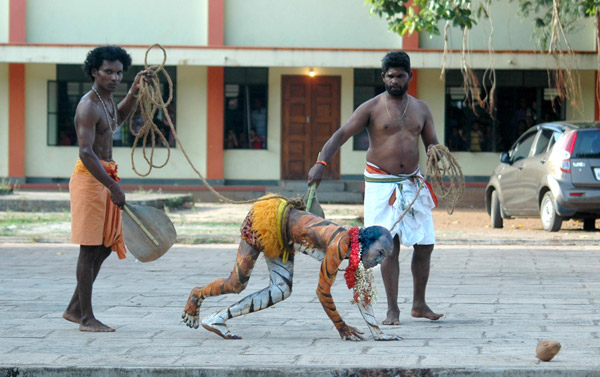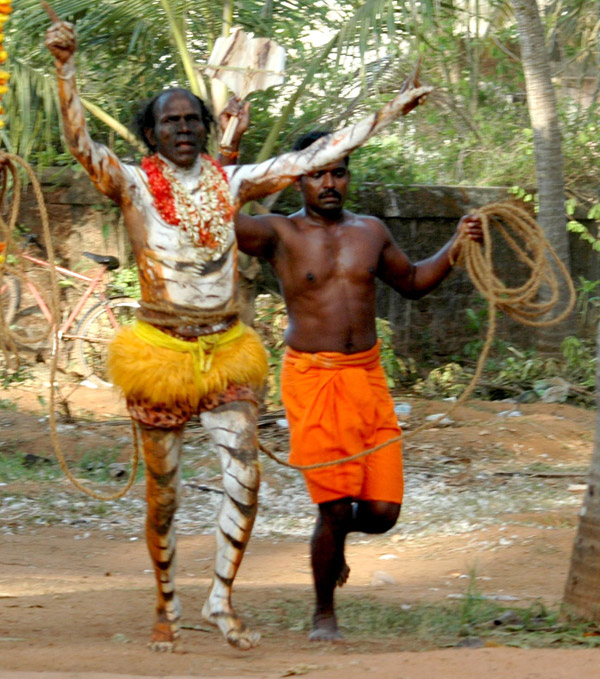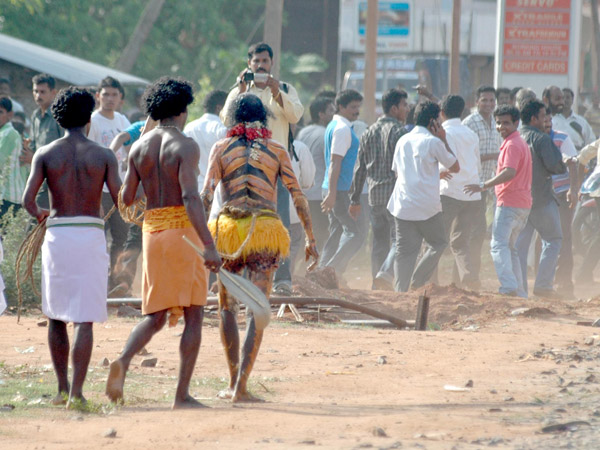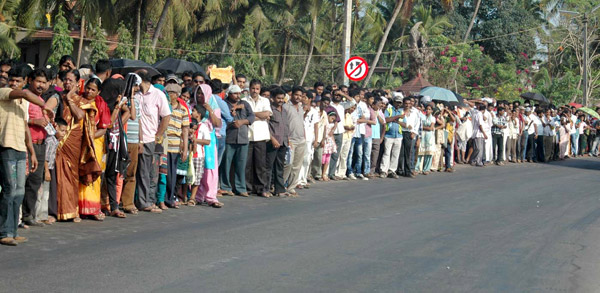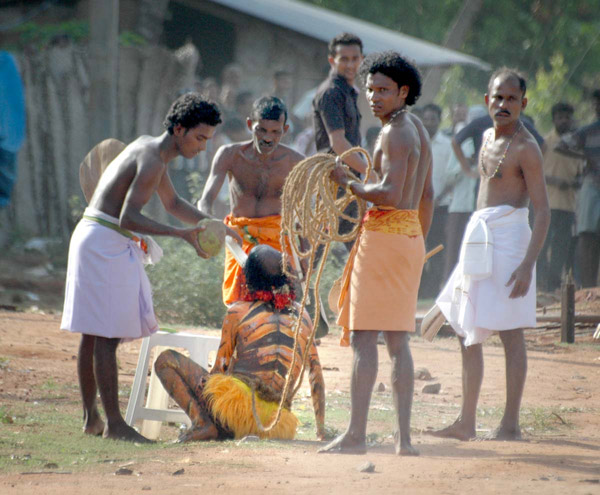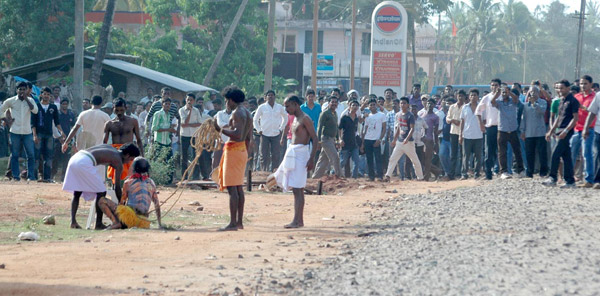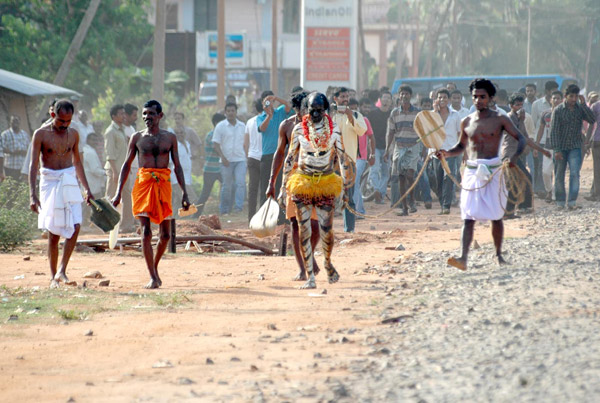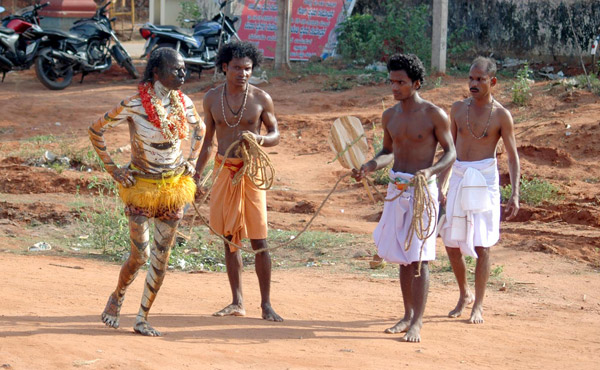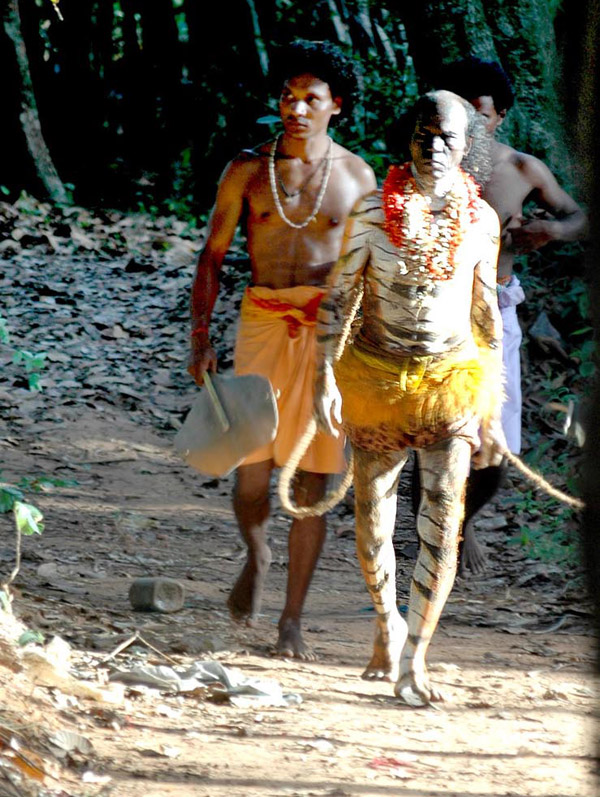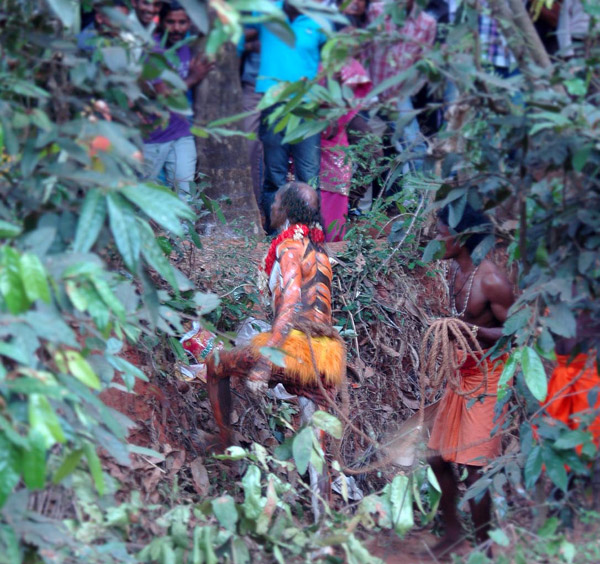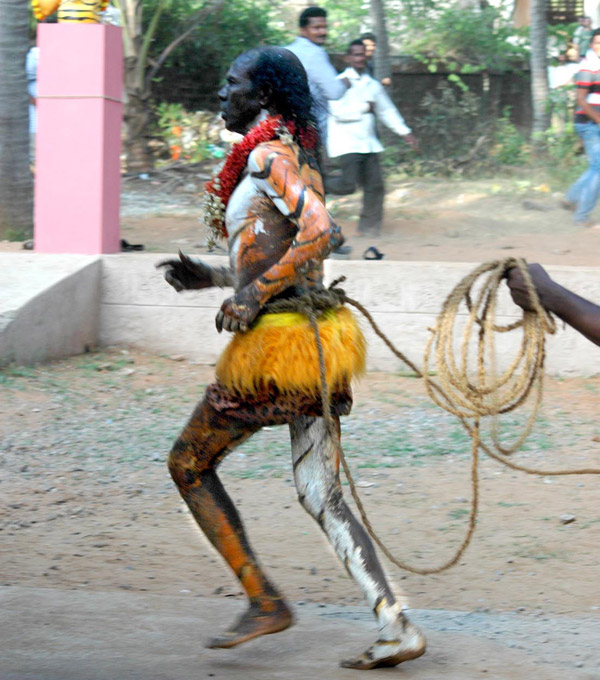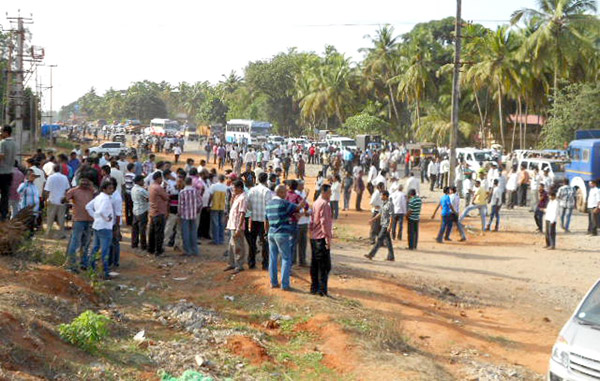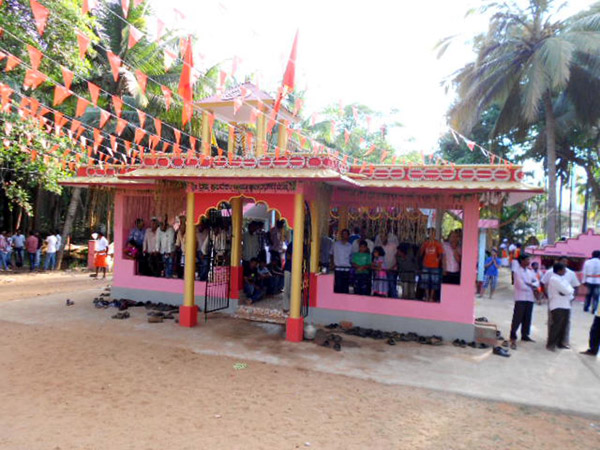 In this practice a person will wear tiger costume and make up and will sit in a hut and then come out tied with a rope to his waist held by another man. There a chicken will be given to this tiger as a sacrifice. Later this tiger (costumed man) will go hunting and he is allowed to go hunting about one mile area from the temple. It will jump, run and takes whoever comes on the way.


The tiger takes whoever comes means it touches them and there is a belief that whoever is touched by the tiger will die. So no one is ready to get touched and they all will run away from it. This activity will create a fearful atmosphere and watching it is an entertainment. Finally this tiger will be satisfied by giving coconut and chicken to it. The tired tiger will then rest on coconut leaves. Here the 'Pili Kola' worshiping comes to an end. The 16 senior local families will conduct this worship.


In the Pili Kola held on Saturday the tiger costumed person has touched 4 persons. But this does not mean that these people will die before the next Kola. There is also a provision for remedy of this. There are people who were touched by the tiger are still living.