Mangaluru: Catholic Sabha city varado elocution competition held at Bondel
By Meena Serrao Barboza

Bellevision Media Network


Mangaluru, 20 Nov 2023: The Catholic Sabha Mangalore Pradesh city varado level elocution competition was held at St Lawrence English Medium School Bondel on Sunday, November 19.
The programme began by invoking God's blessings through a beautiful prayer song. The city varado president Wilfred Alvares, welcomed the gathering, and Stephen D'Silva competition convener Bondel unit read the rules.
The competition was held at St. Lawrence English Medium School in Konkani and Kannada, respectively. There were five categories. A total of 70 children and youth participated in the competition and exhibited their oratory skills. There were three prizes, namely, first, second, and third. The prize included a certificate and a cash reward. Recognising the effort put in by the participants to prepare for the competition, those who could not make it to the top three were awarded a participation certificate and a cash prize.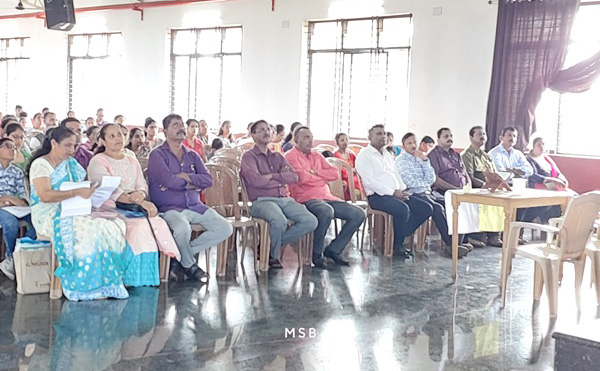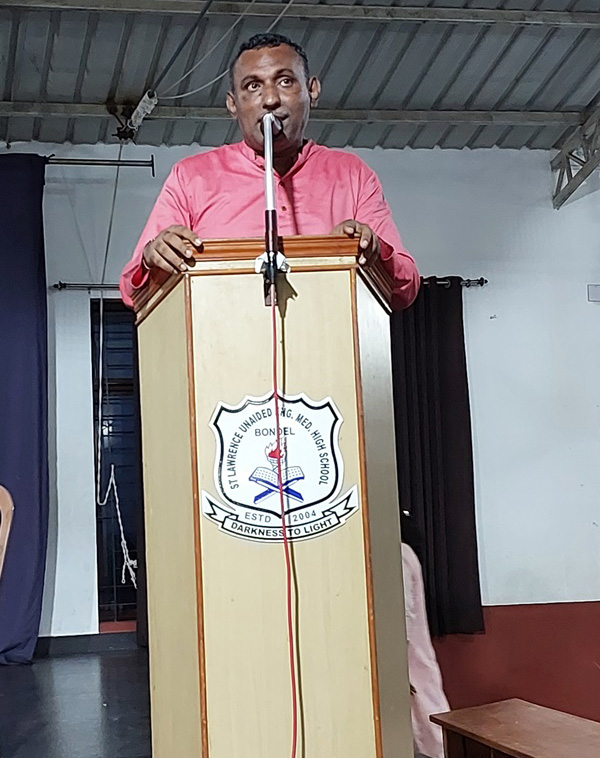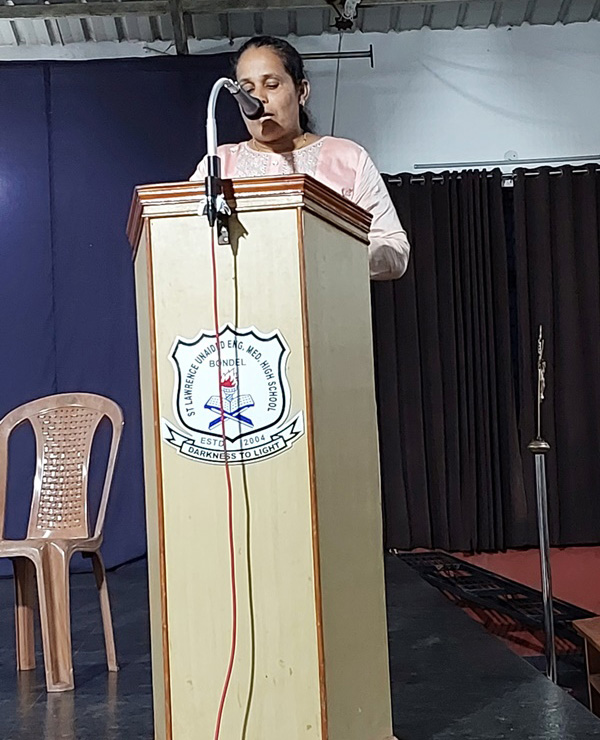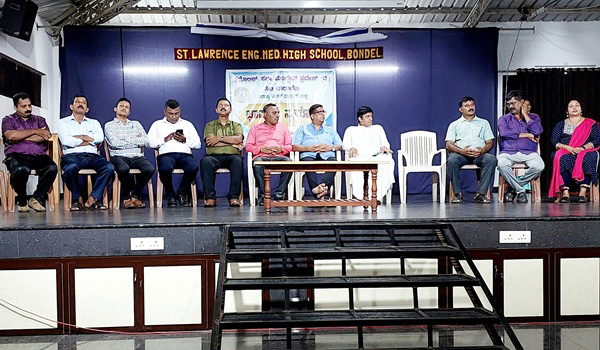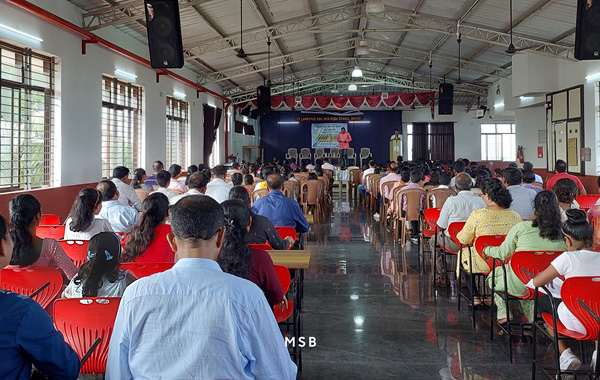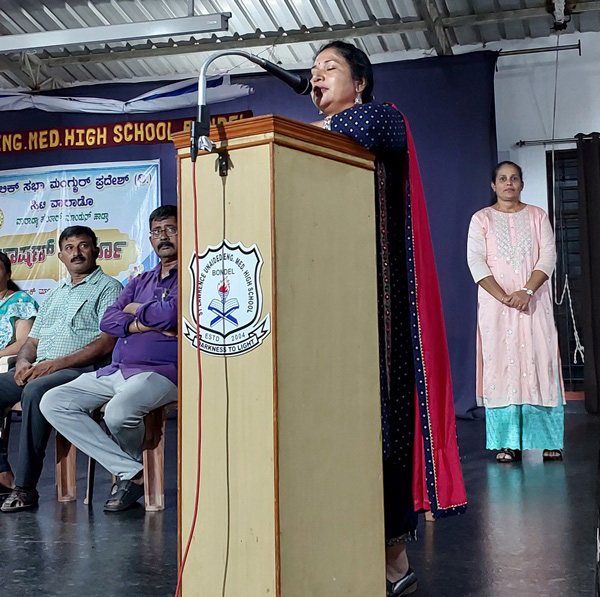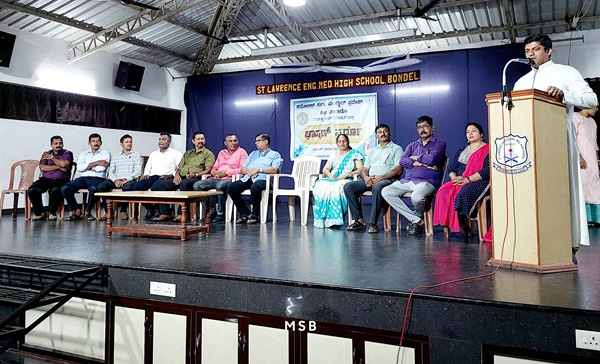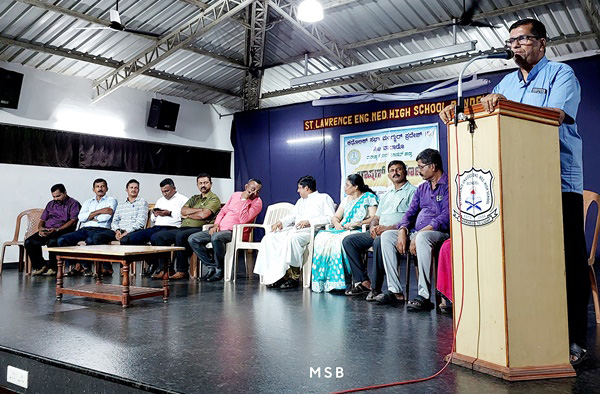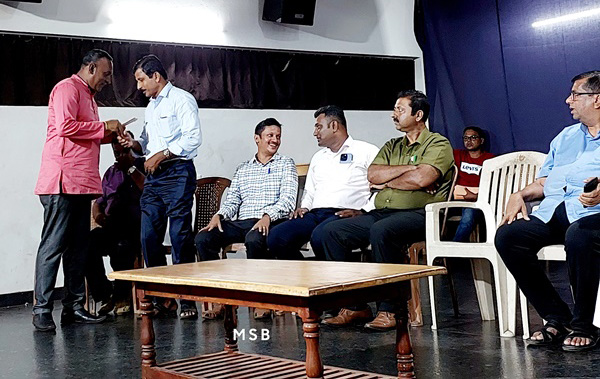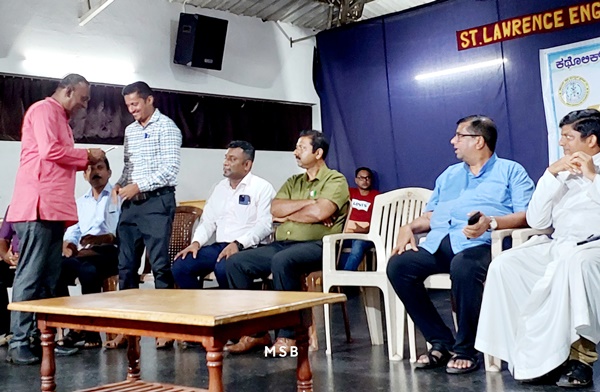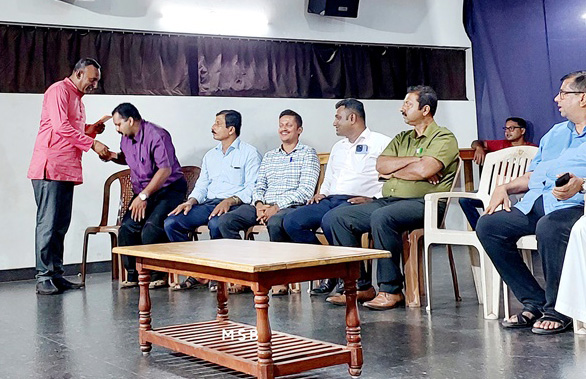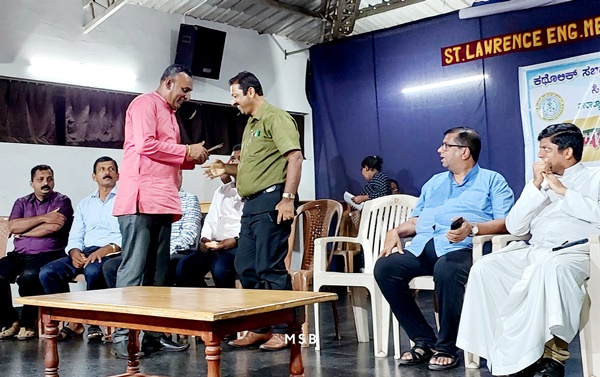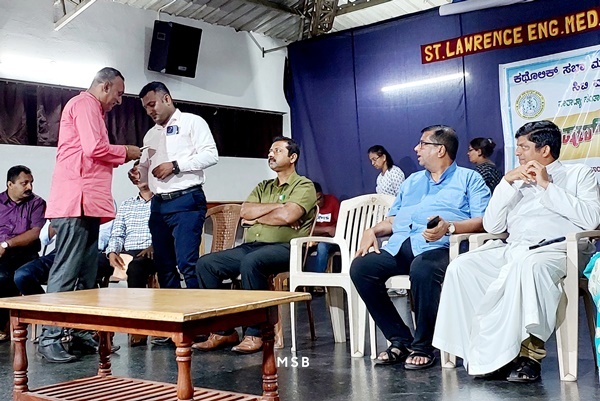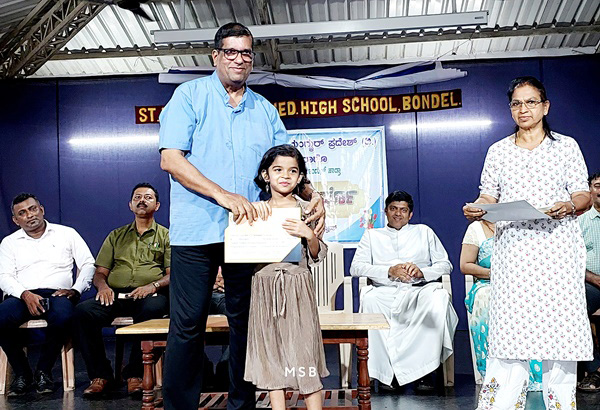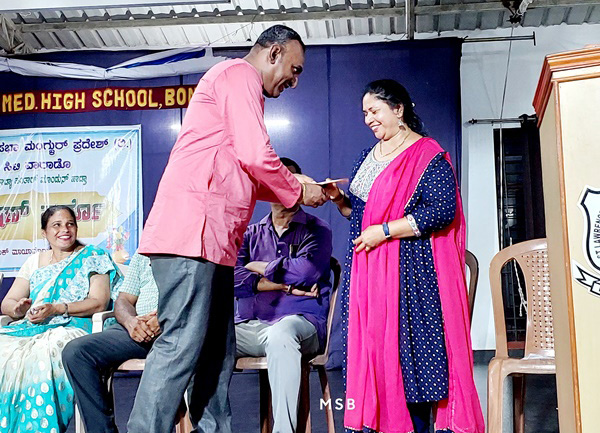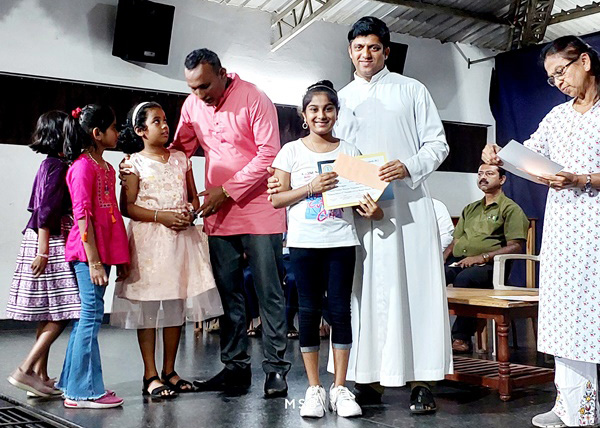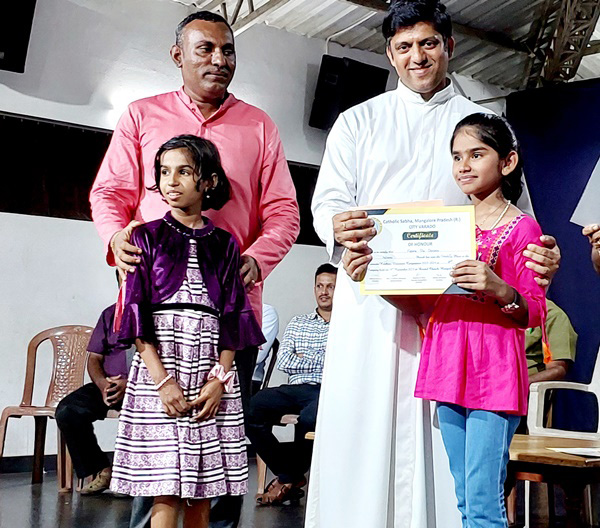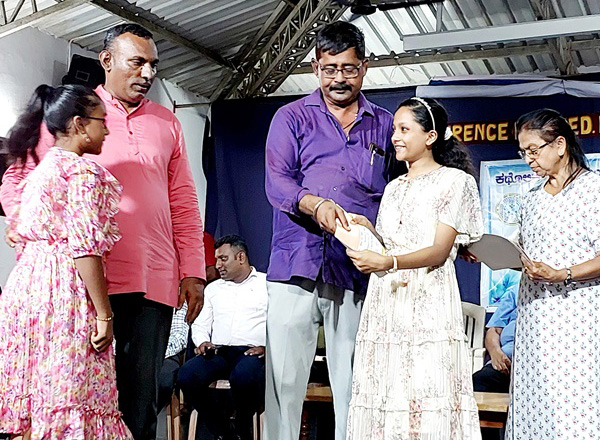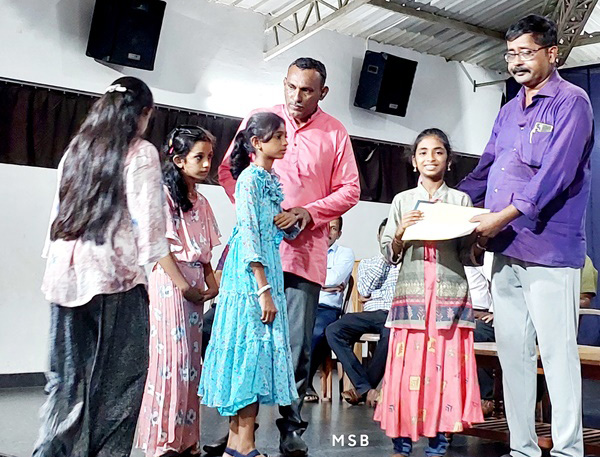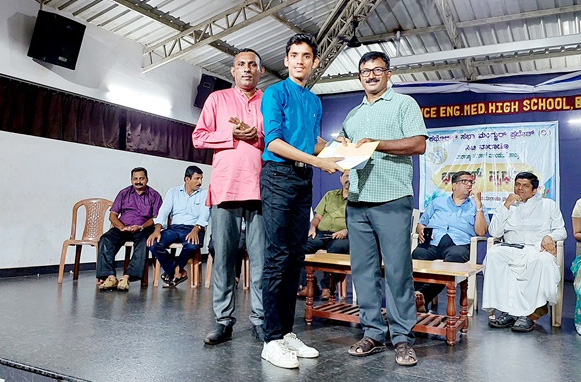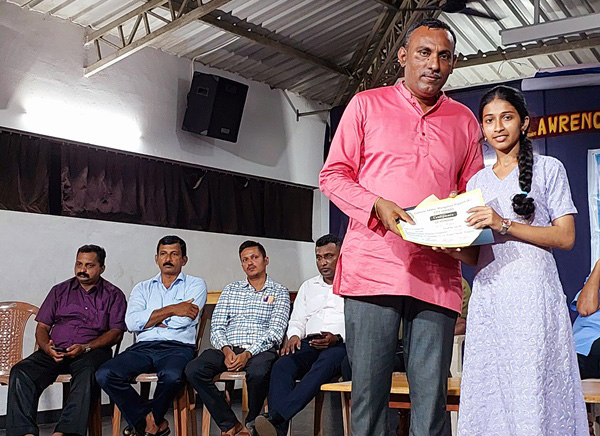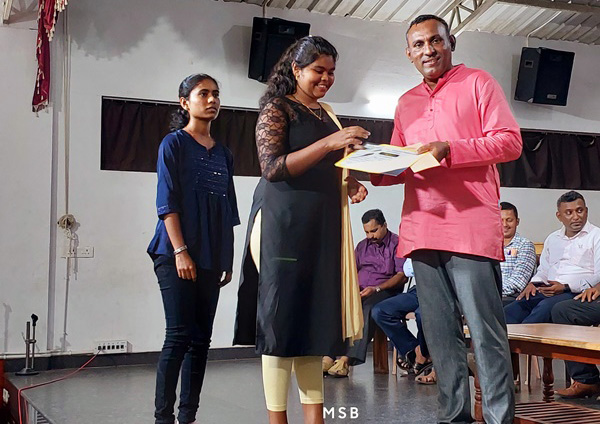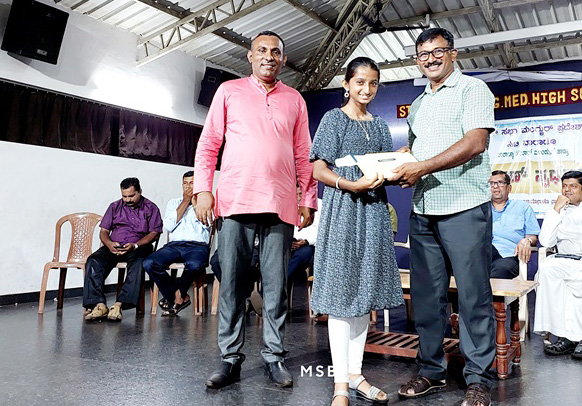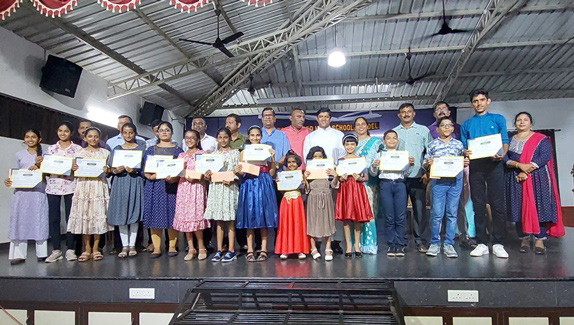 Fr Andrew Leo D'Souza - parish priest, Fr Peter Gonsalves – principal St Lawrence English Medium School, Wilfred Alvares - president city varado, Henbert Pinto - president Bondel unit, Vilma Monteiro general secretary / secretory city varado, Mr John D'Silva vice president parish pastoral council Bondel parish, Stephen D'Silva competition convener, elocution judges of the competition from Pezar Varado: Delcy Rodrigues, Ruben D'Souza, Arun D'Souza, Stany Rodrigues, Sharon Mendonca and Pachhu Ferar were on dais.
While thanking the organisers, on behalf of the judges, Delcy Rodrigues shared her feelings as the quality of competition was at a premium and informed her and her judge friends that she and her friends had really a tough time making a choice. She also congratulated all the participants for their wonderful show of quality speeches on this stage and wished the winners all the very best in the next or final level.
The competition was presided over by Fr Peter Gonsalves. "The pen is sharper than the sword, words are sharper than swords, and elocution competitions are an excellent way for children to express their oratory talents. Children are the leaders, innovators, change-makers, and dreamers of tomorrow. If today's children are directed down the correct path, they can assure us of a bright and proud tomorrow," he said.
Fr Andrew Leo D'Souza, in his address, said that the Catholic Sabha has provided an excellent opportunity to budding youth leaders to sharpen and fine-tune their public speaking skills in Kannada and Konkani for the last couple of decades. He congratulated all the participants, parents, and Catholic Sabha members. Vilma Monteiro introduced the judges, the guests at the dais distributed the prizes for winners and participants with cash prizes and certificates. The vote of thanks was given by Stephen D'Silva. The programme was compered by Flavia Moras from Kelarai parish.
Results:
1st Category Konkani
1st – Cherishma Paola Castelino - Derebail
2nd – Nishel Pearl Monteiro - Bondel
3rd – Leanne D'Souza - Vamanjoor
2nd Category Konkani
1st – Vihaan Jaden Sequeira - Bondel
2nd – Reeval Shaina Veigas - Angelore
3rd – Ethel D'Souza - Derebail
3rd Category Konkani
1st – Reon Aloysius Pinto - Derebail
2nd – Chelsia Pearl Castelino - Derebail
3rd – Anora Niral D'Souza - Bondel
4th Category Kannada
1st – Marita Lobo - Bondel
2nd – Janicia Doyel Saldanha - Angelore
3rd – Denith Rodrigues - Bondel
5th Category Kannada
1st – Primal Janick Sequeira - Bondel
2nd – Sylvia D'Mello - Permai
3rd – Sonal D'Mello - Permai