'Bible Gazovnni' - The Proclamation of Holy Bible at Mount Rosary, Santhekatte – Kallianpur
By Prof. Archibald Furtado

Bellevision Media Network


Udupi/Santhekatte, 17 Nov 2023: On Friday, 17th November, 2023, from early 7.30 am till 5.30 pm, for TEN Hours loud reading of selected passages from Holy Bible has been organised in the Church.
Parish community housing around 650 families, spread in 18 Wards are divided into four groups and each team is allocated with 2.30 Hours. Readings picked from both Old Testament and New, totalling around 16+, and readers are well instructed and trained by the parish priest Rev Dr. Roque DSouza, himself the Diocesan Convener, having thorough knowledge on holy books, which is reflected in his well-written 'Bible Sallavall', a commentary especially on Old Testament, in simple Konkani, published in January, 2023.
As mentioned above, each segment have 4 Readings approximately of 30 minutes each and singing of 3 Psalms or Hymns in the intervals, with allocated 10 minutes each, as 12 from the Choir Team and others shouldering the responsibilities, led by Jovita Fernandes.
Along with Asst Parish Priest Rev Fr. Oliver Nazareth, the neighbouring Pilar Fathers – Fr Rithesh SFX and Fr Arvin SFX will proclaim Holy Scriptures, joining with them are SRA Sisters in this holy task.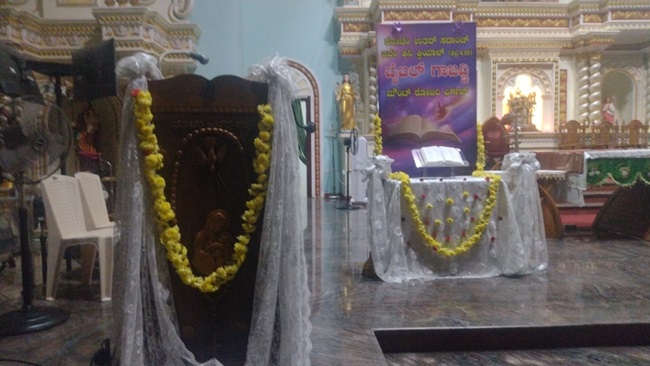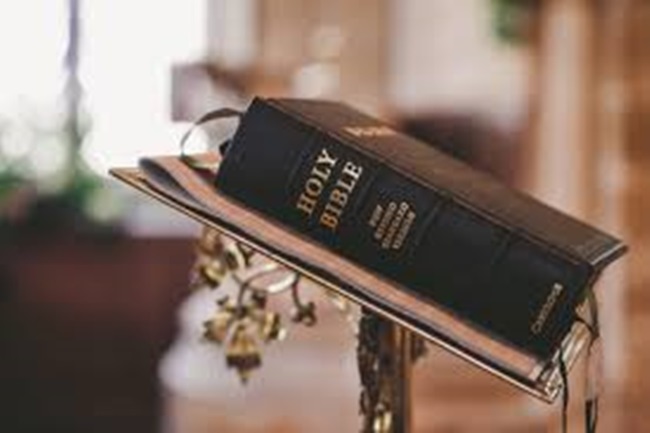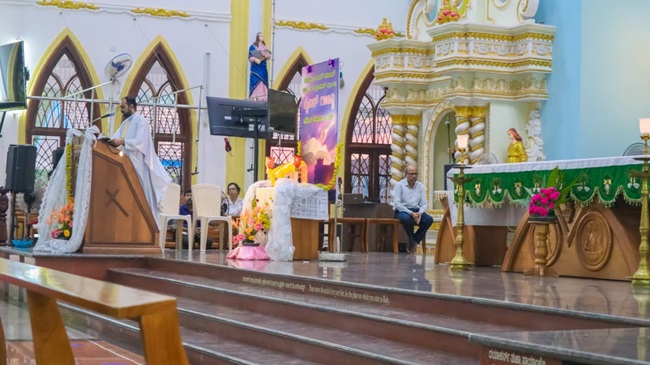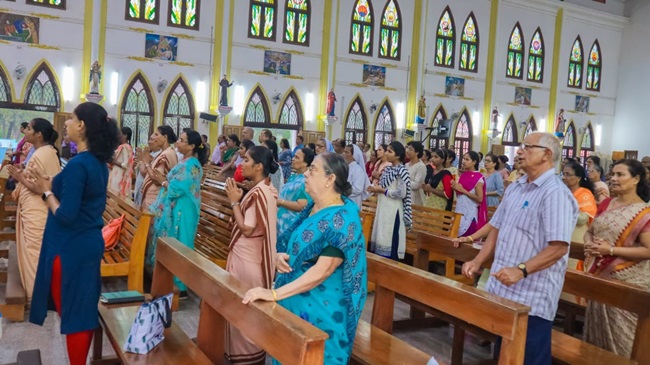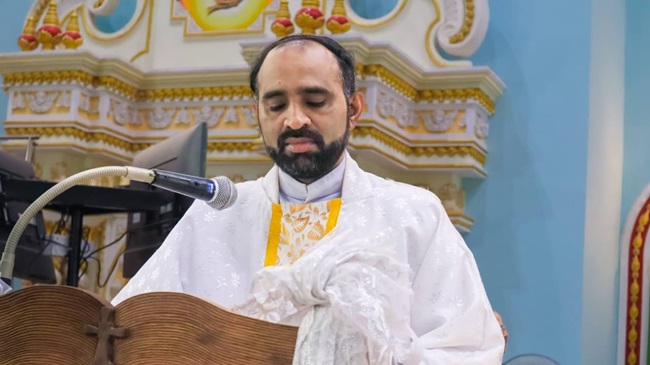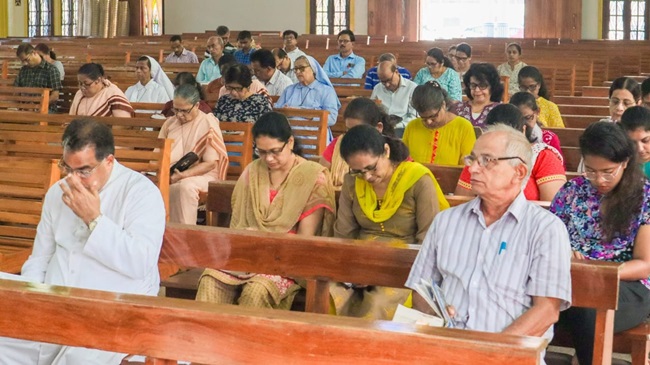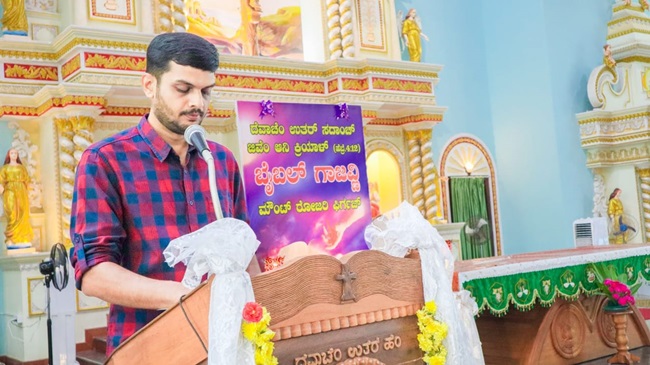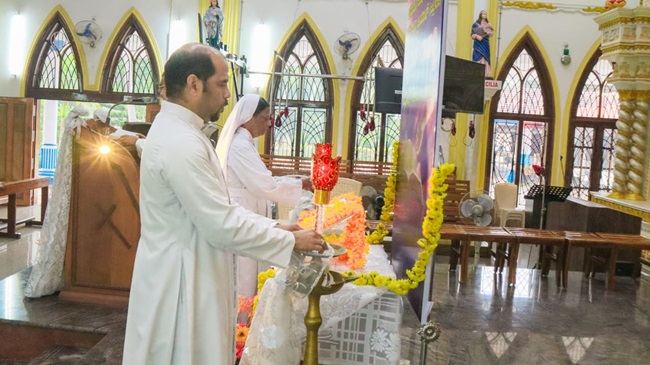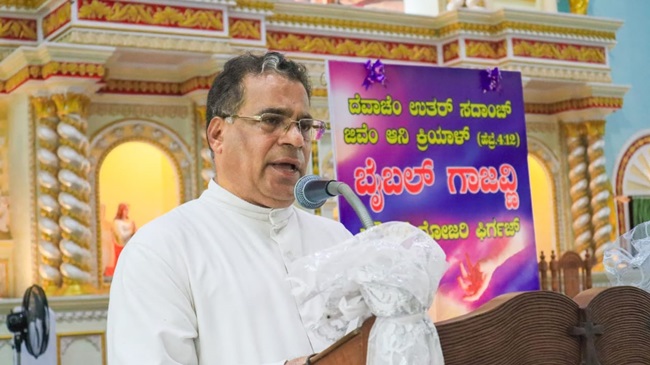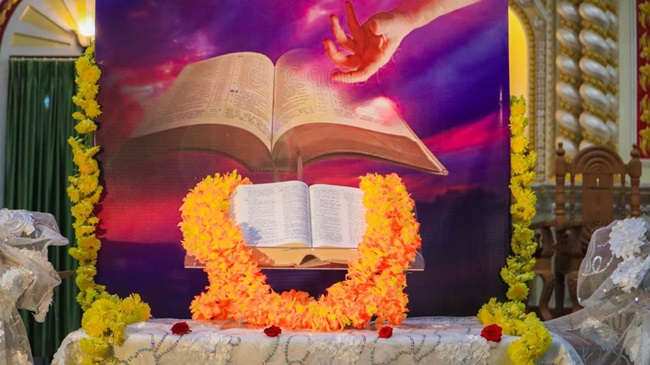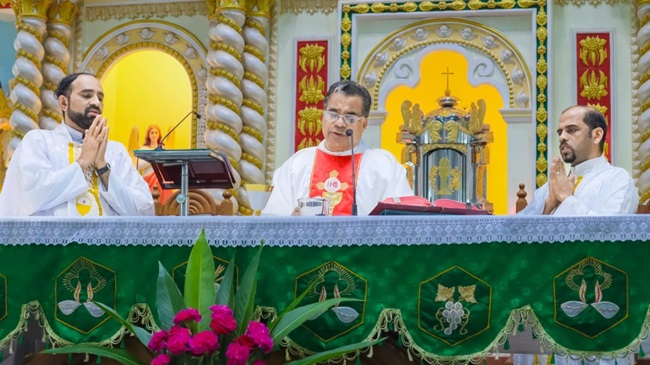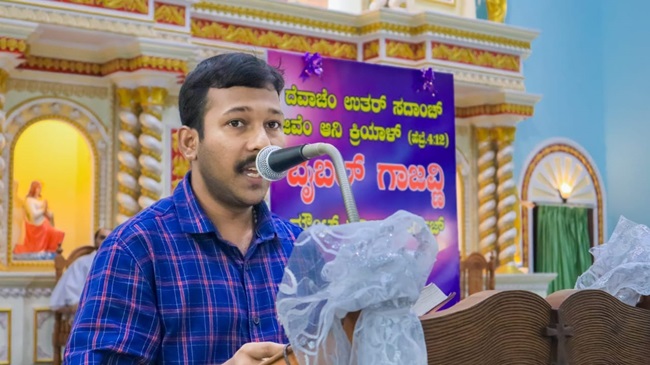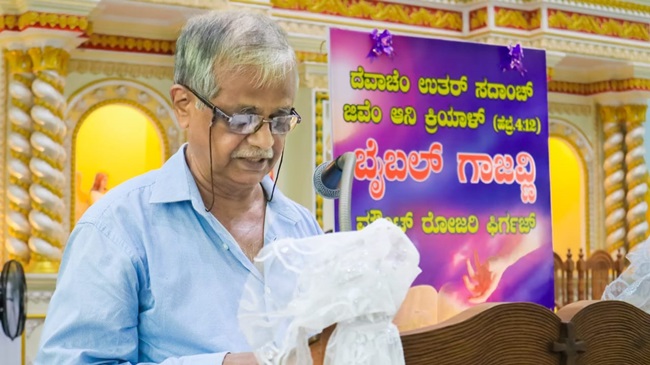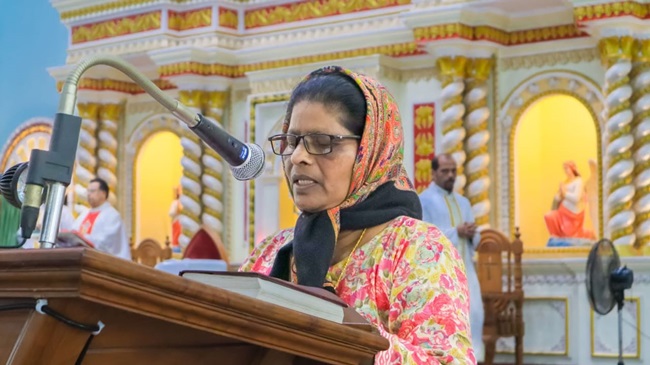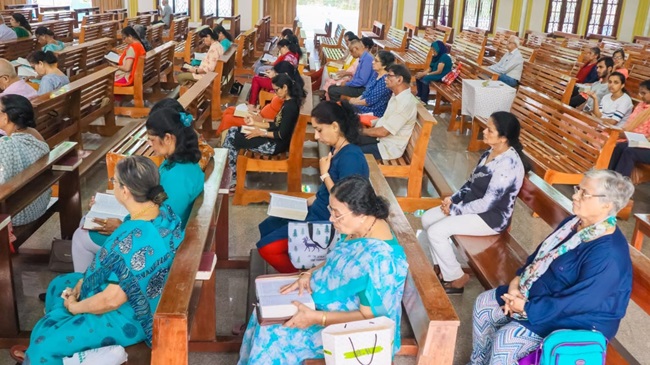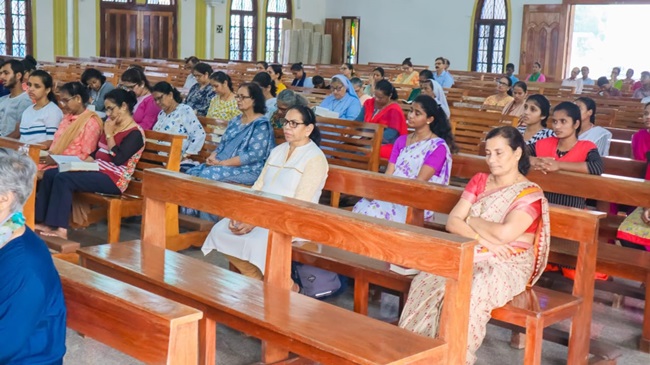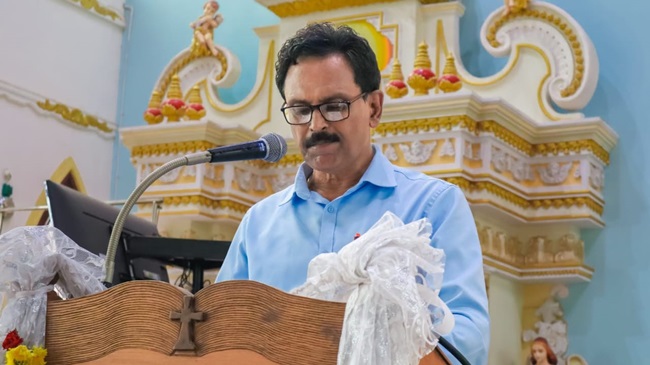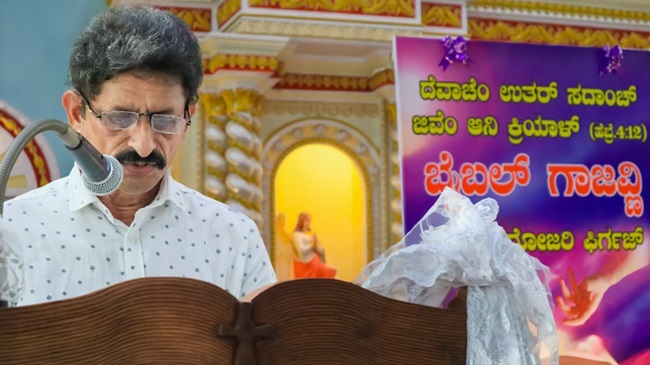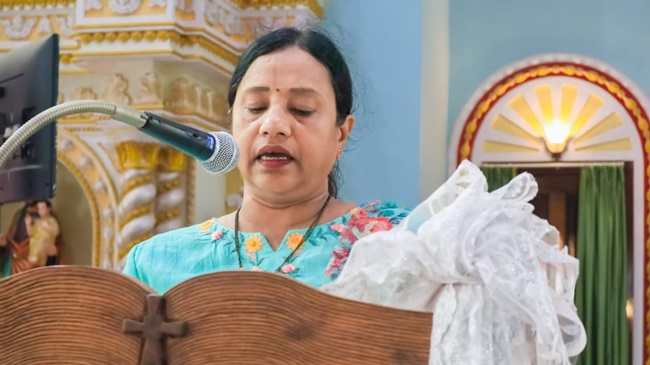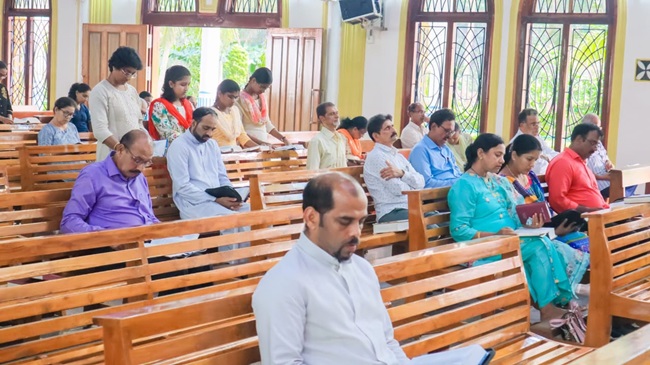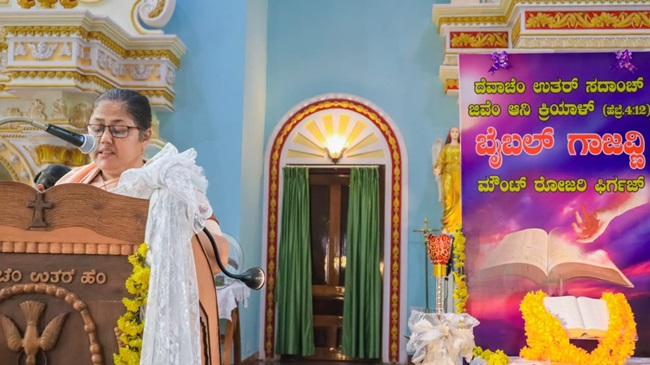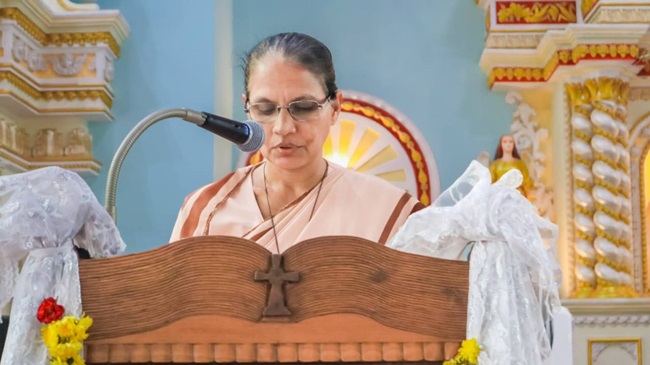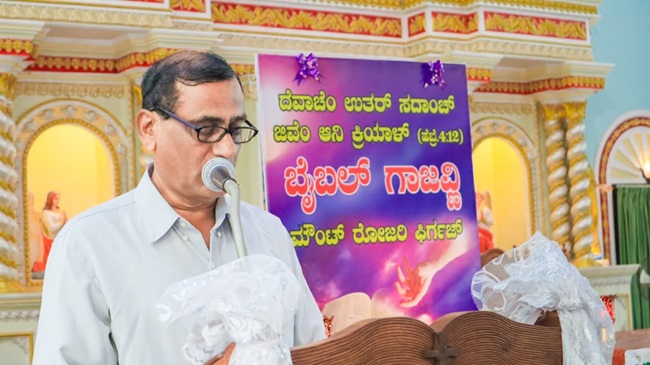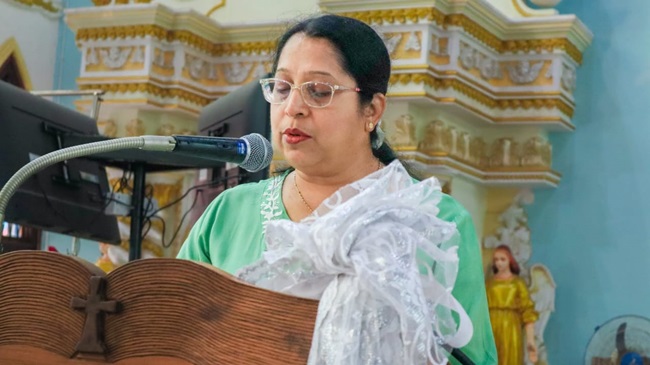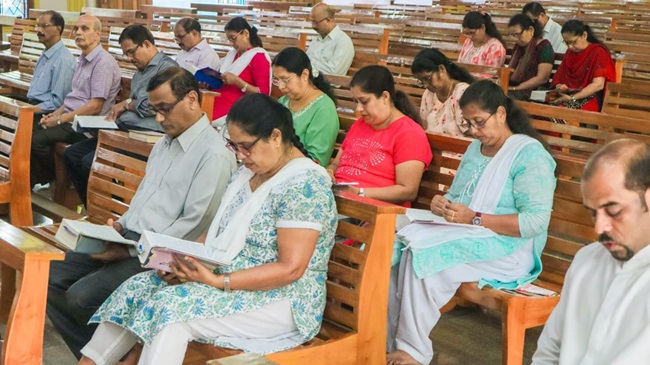 Though time table is set for wards, all or any of the parishioner can participate whole day or anytime of their convenience. After marathon 10 Hours of Loud readings experience of Holy Bible, at 5.30 pm the Holy Eucharist will be celebrated to thank and seek Almighty Lord's blessings.
Enthusiastic parishioners in the neighbouring parishes also welcome to take part in the daylong event, as simple bread and water will be served at lunch time.
The Friday event broadly cover Genesis to Revelations read out loud from the proclamation podium or desk without commentary or preaching, it's purely the word of God, the sacred books, Scripture, and expected to be a divine experience and for better involvement, Vicar directed faithful to carry personal copy of Konkani large size Bible, while attending the programme.