Episcopal Warriors Emerges as the Winners of MCC Qatar Monthi Fest Variety Entertainment Competition
By Jerald DSouza

Bellevision Media Network


Doha/Qatar, 26 Sep 2023: Mangalore Cricket Club (MCC) Doha, Qatar with the aim of preserving the rich culture and heritage of Mangalore, celebrated the Monthi Fest celebration organizing for the first time inter- varado variety entertainment competition on Friday, 15 September 2023 at the DPS Monarch International School Auditorium at Al Wukair where 270 participants from 8 varados participated in the competition and Episcopal Warriors bagged the first place.
Mrs. Reena Castelino, the compere of the evening opened the program with an introduction of Monthi Fest with a brief history of MCC Qatar and addressed the gathering. The event began with a rendition of a beautiful Konkani hymn 'Saanth Ann Maayeche Udhari' in honor of Mother Mary by Prameela Monteiro & group.
Anchor Mrs. Reena Introduced the judges Mrs. Rita Andrade, Mr. Melwin Elpel & Mr. Vinay Lawrence. MCC cultural committee members Glen Rohan Dsa, Riona Gonsalves & Anet Noronha welcomed the judges with a rose. Emcee briefed about the competition reading out the rules & regulation. The time keepers for the competition were Mrs. Seema Gonsalves & Mrs. Percia Dsouza. Team Costal Warriors, Champions of Shirva, Episcopal Warriors & Konkan Warriors performed at the first part of the competition.
The stage program was then held after the first part of the competition. The Chief Guest Rev. Fr. Joel Lopes, Visitor Priest to Our Rosary of Church Qatar, MCC Founder member and Advisor Mr. Jerald D'Mello, Advisor Mr. Alfred Sequeira, President Mr. Naveen D'Souza and Vice President Mr. Shameen Lewis joined him on the dais.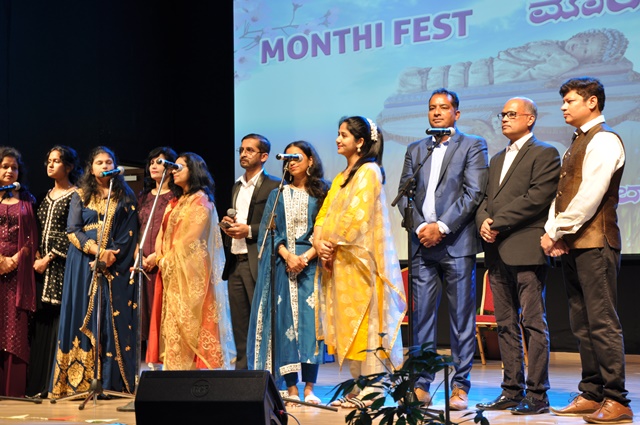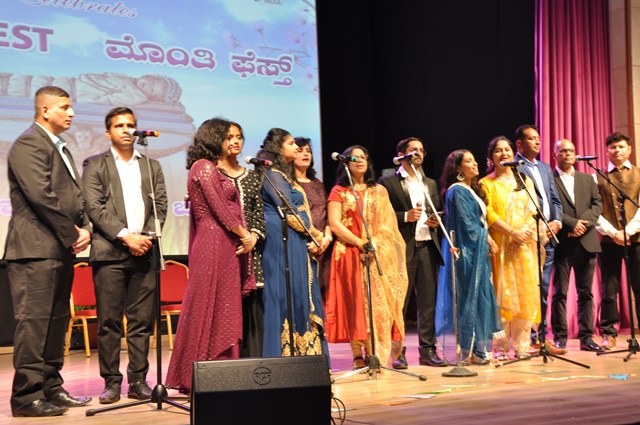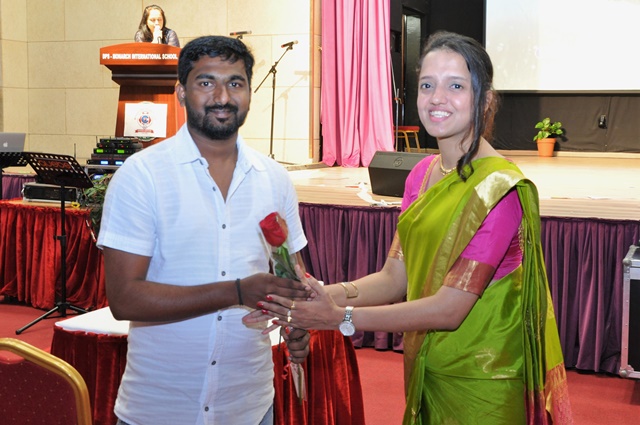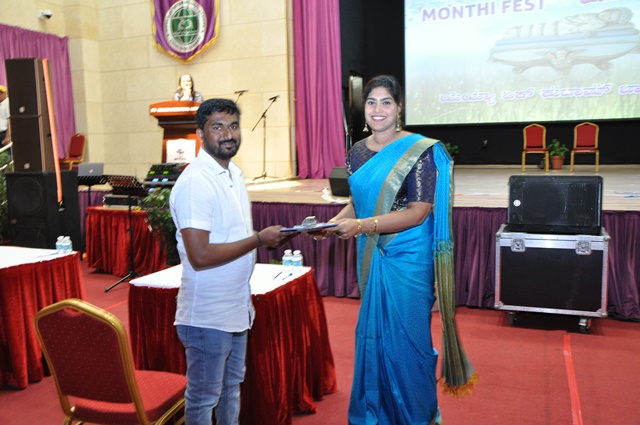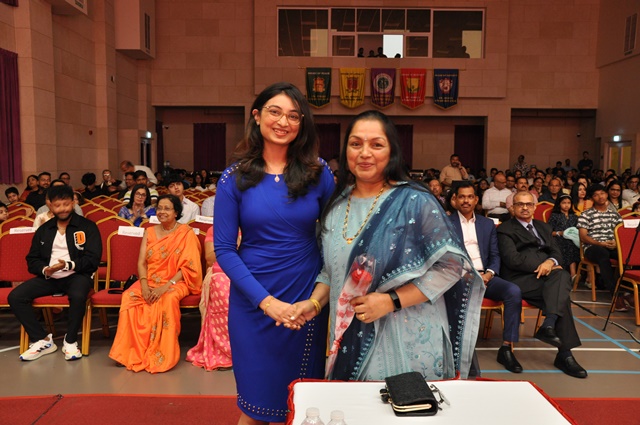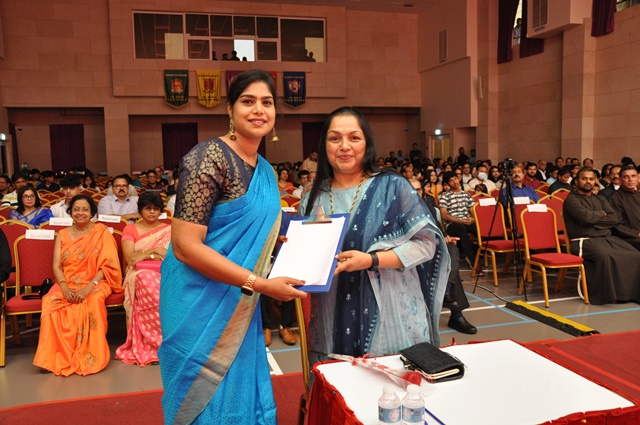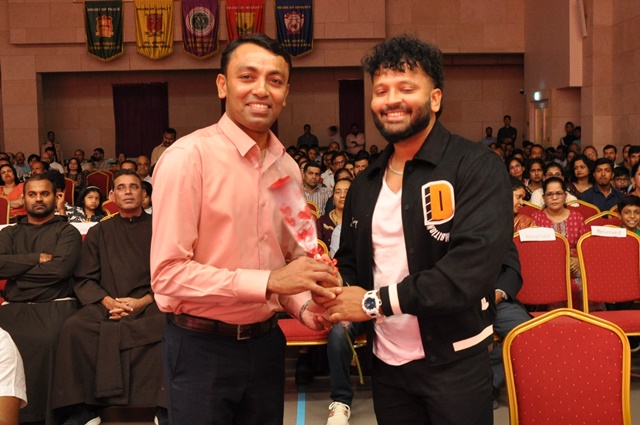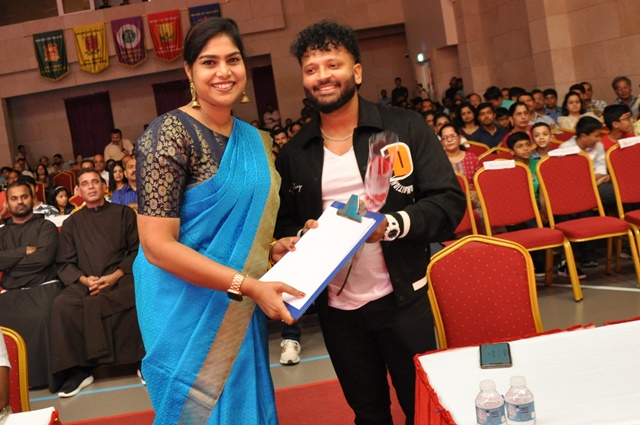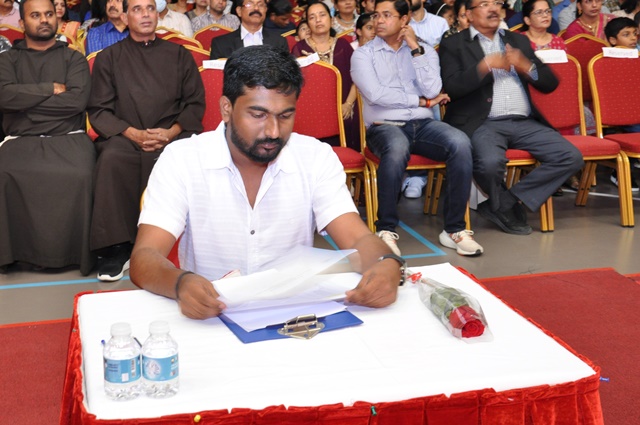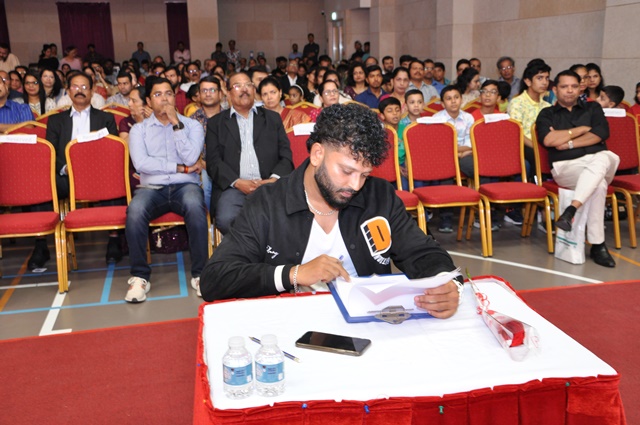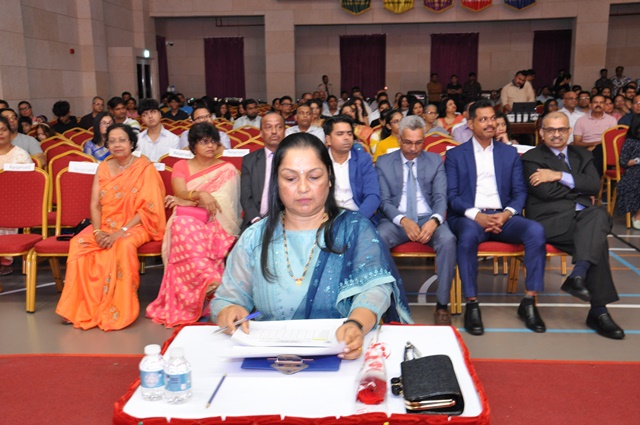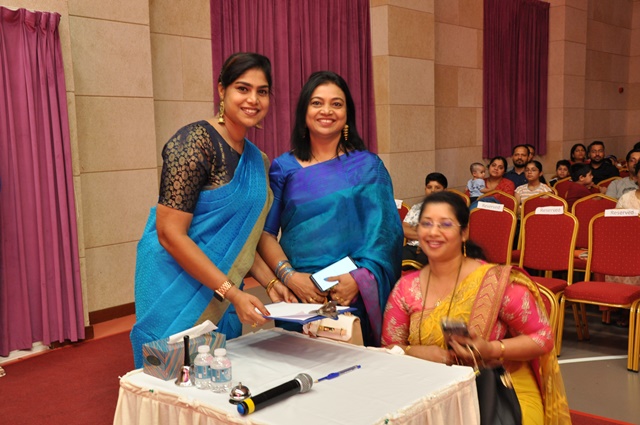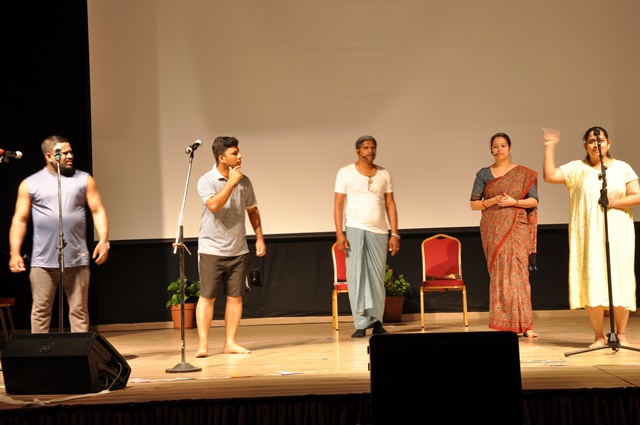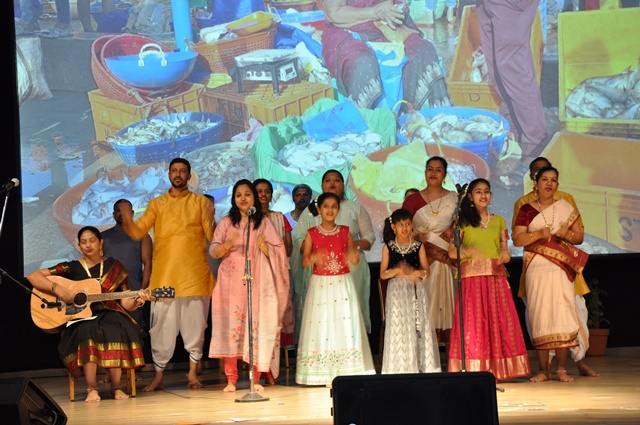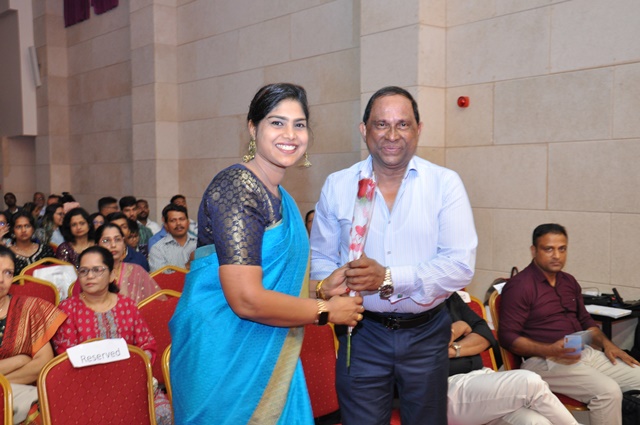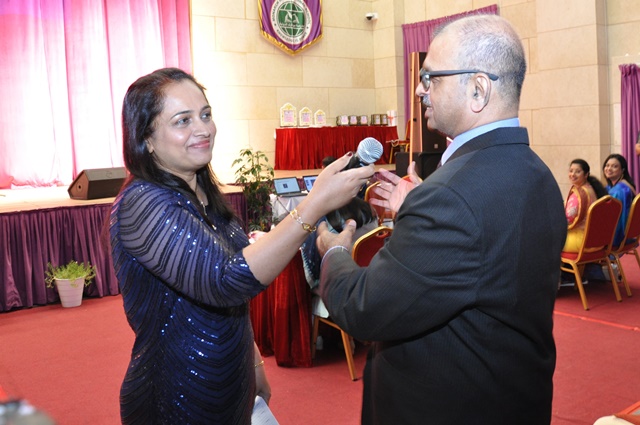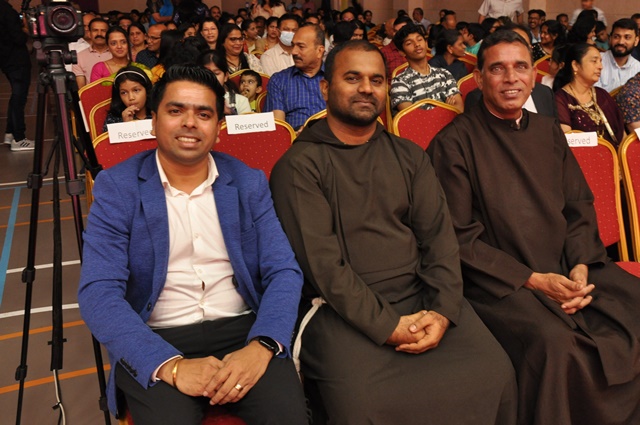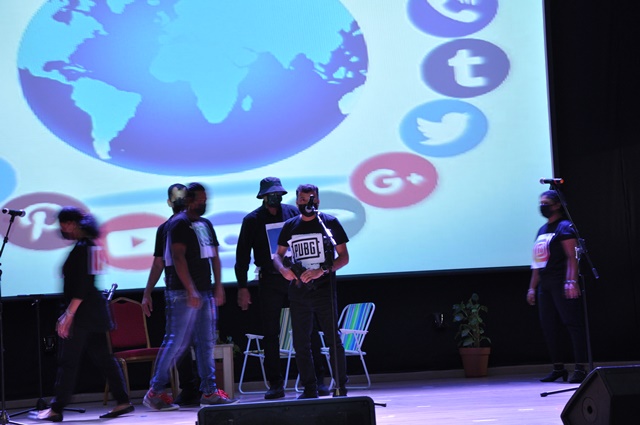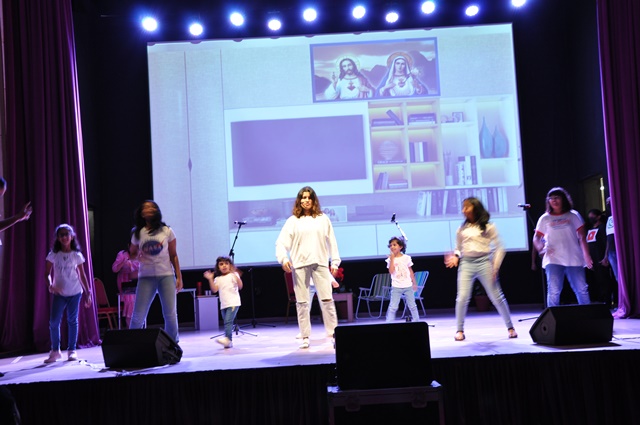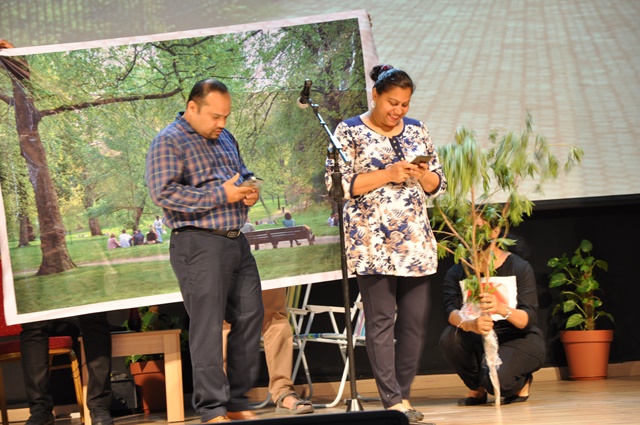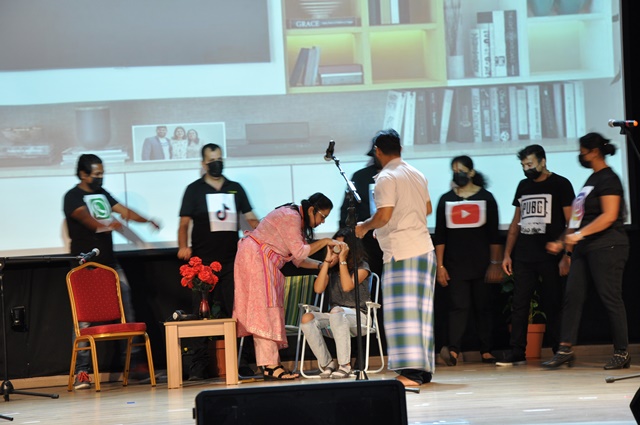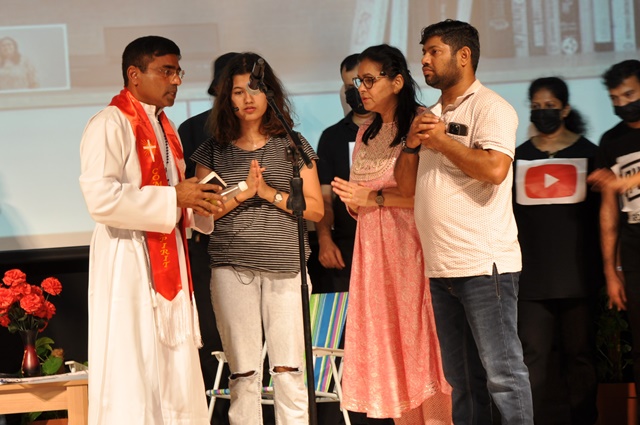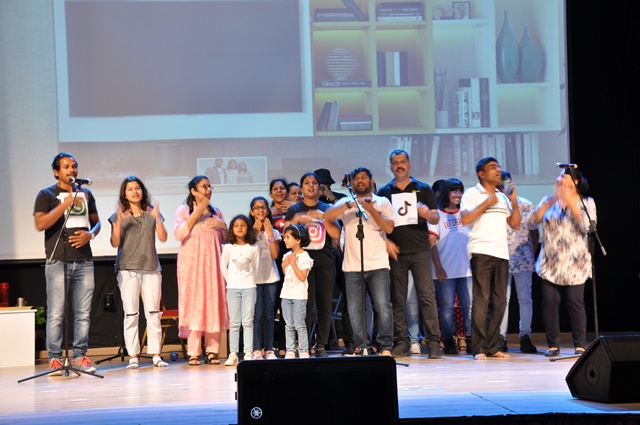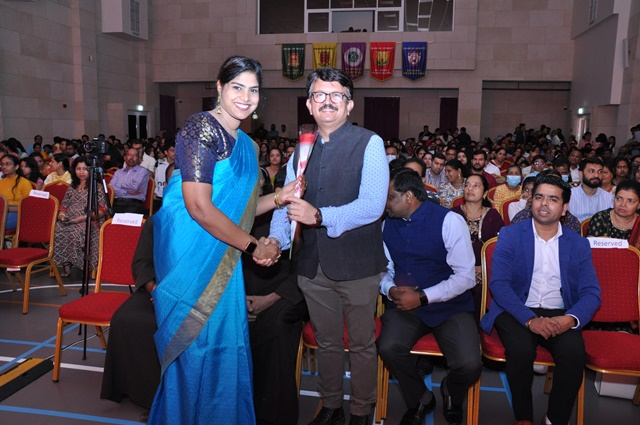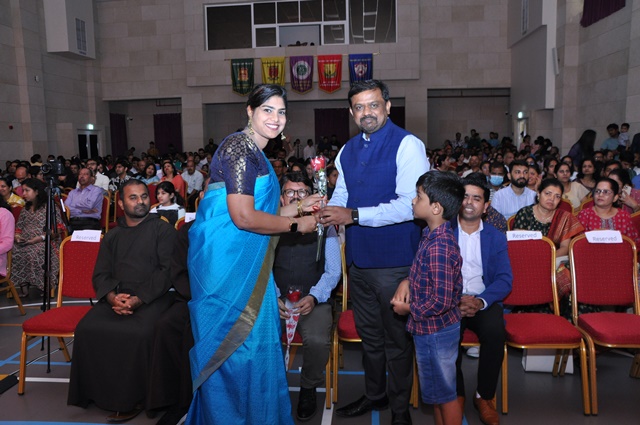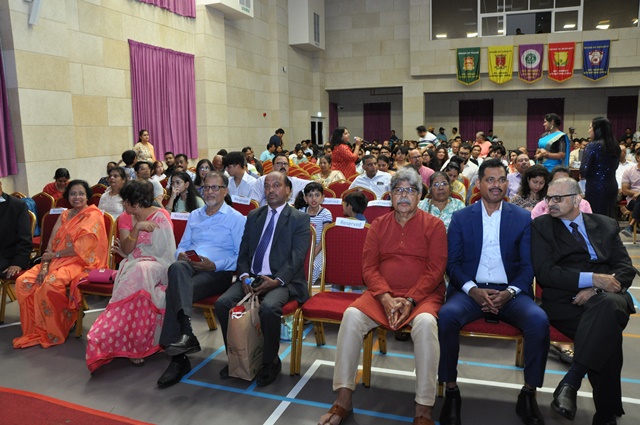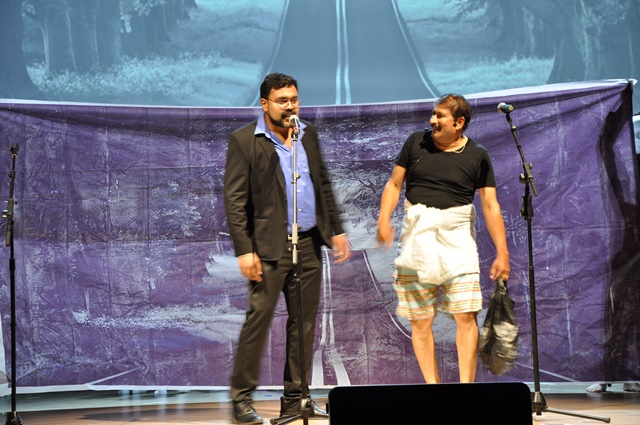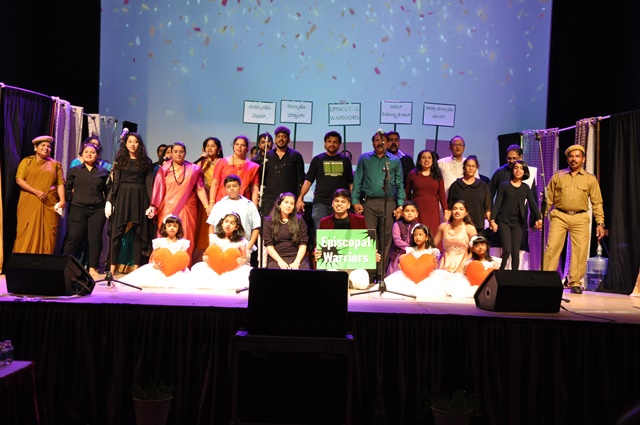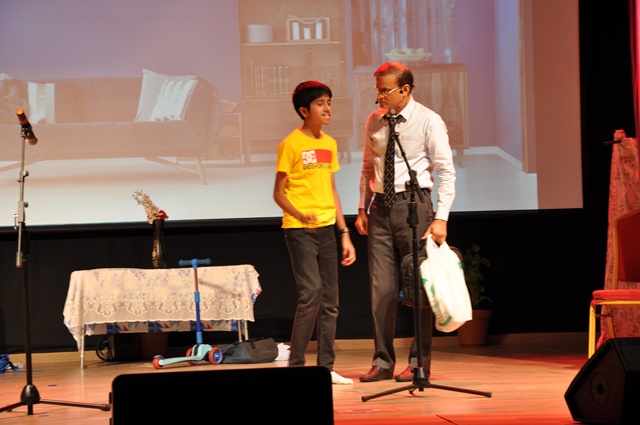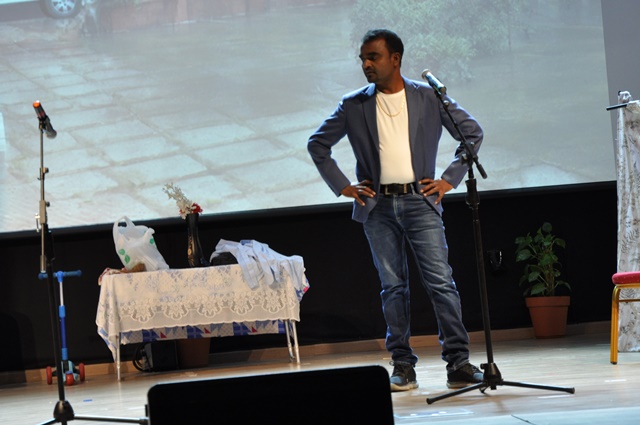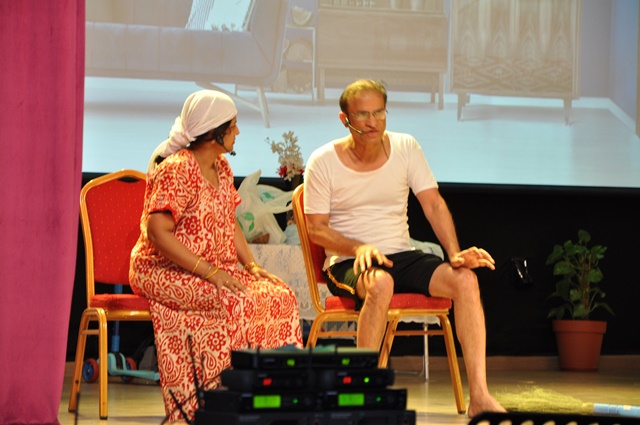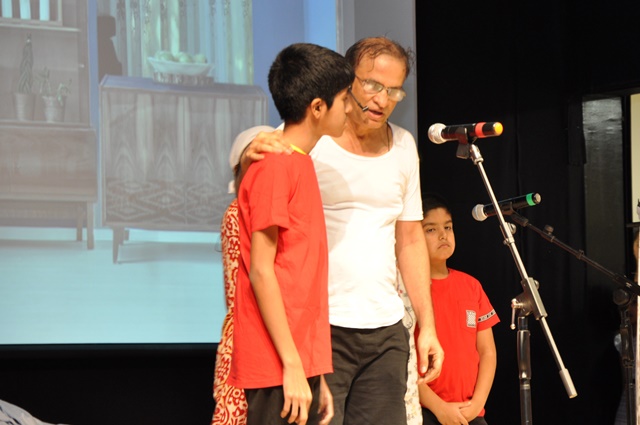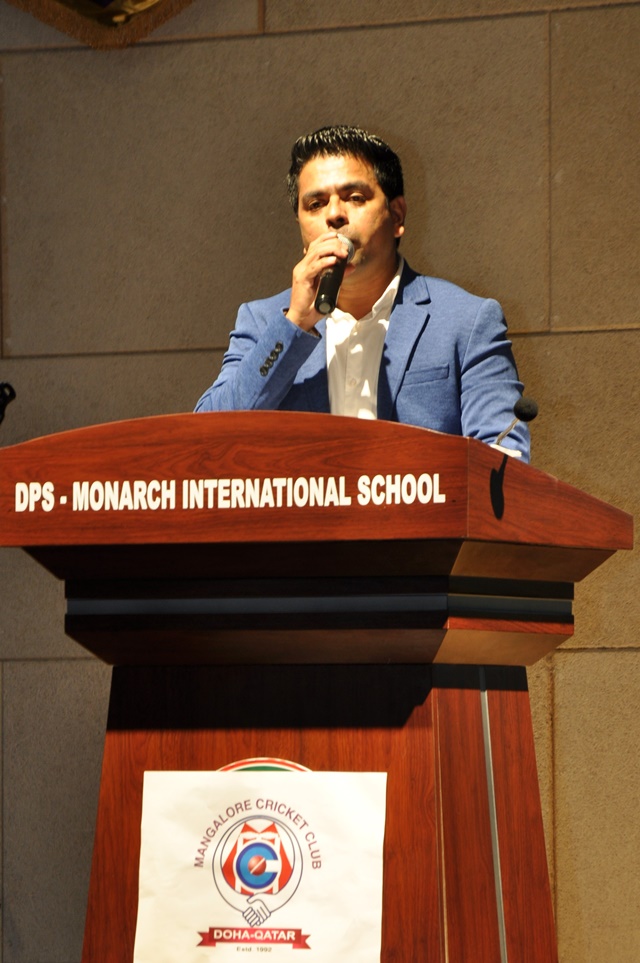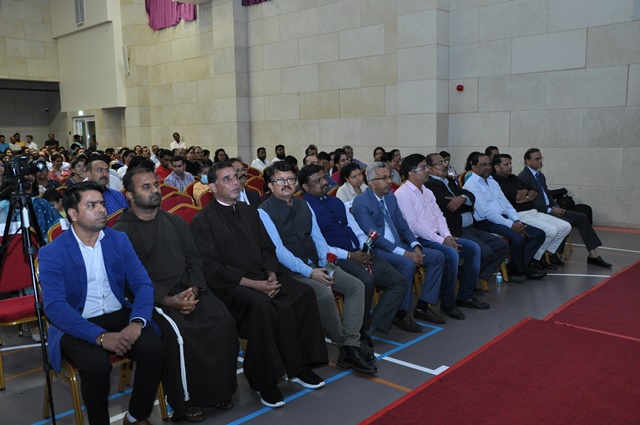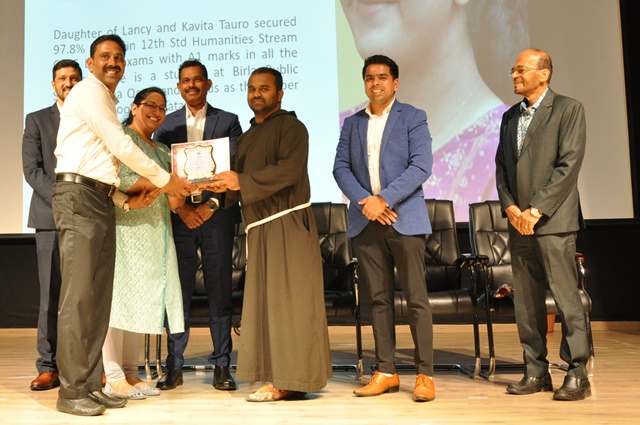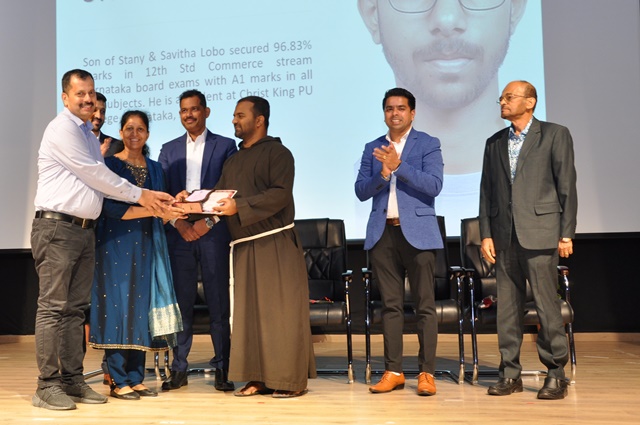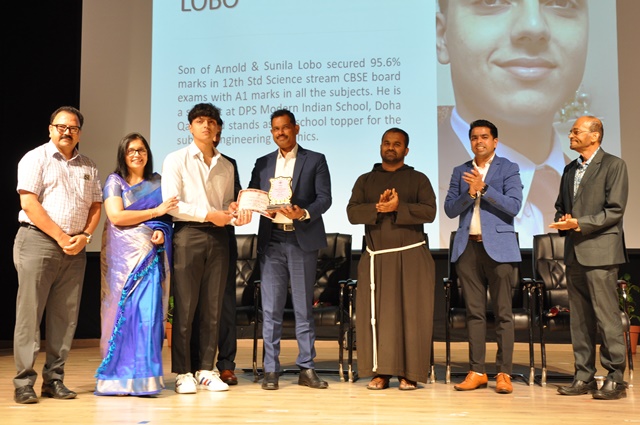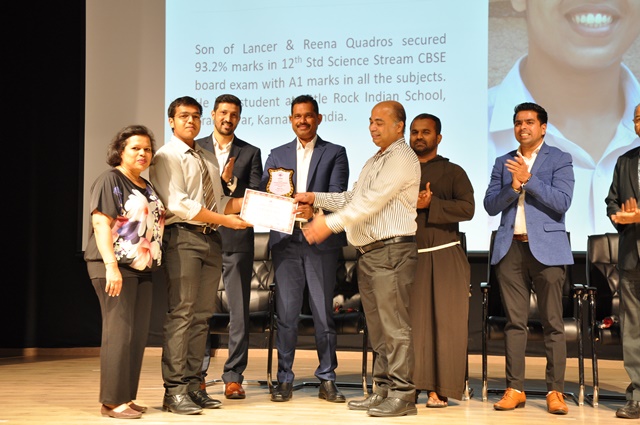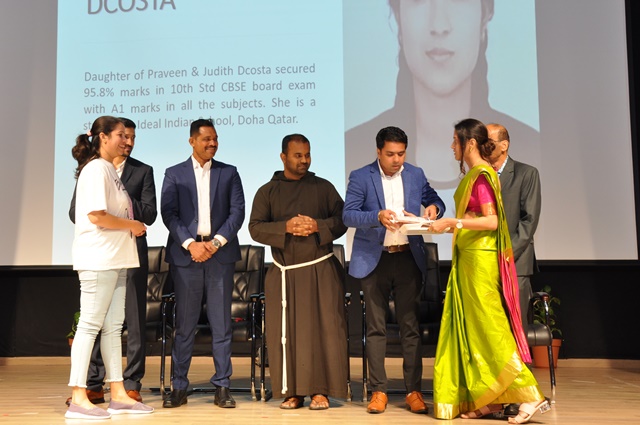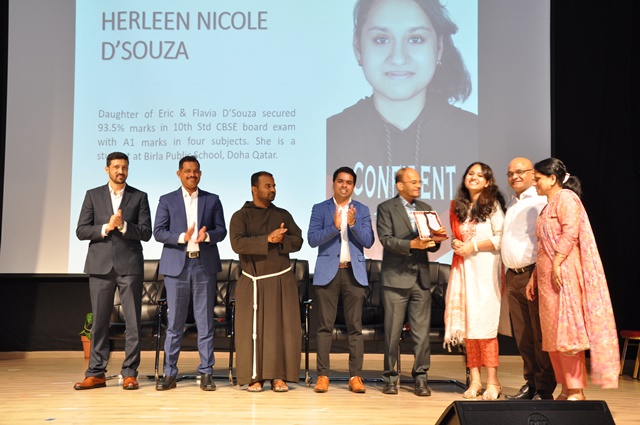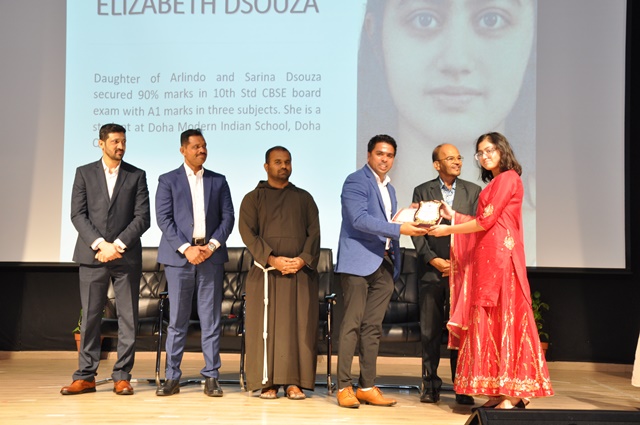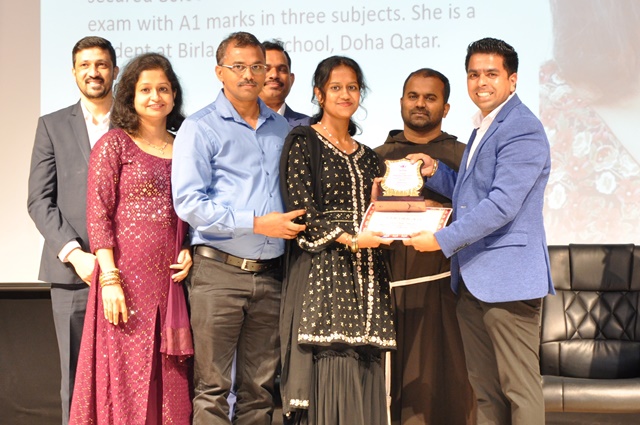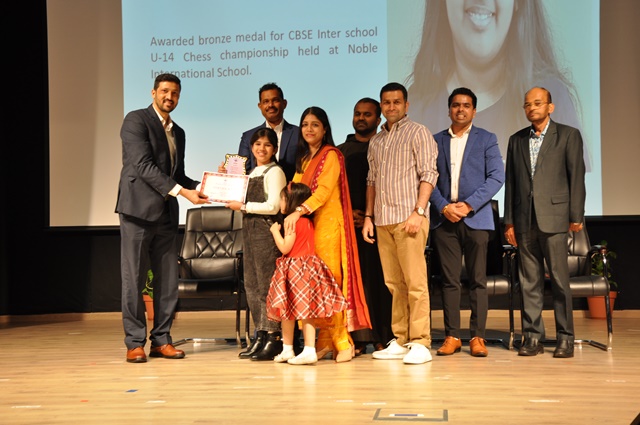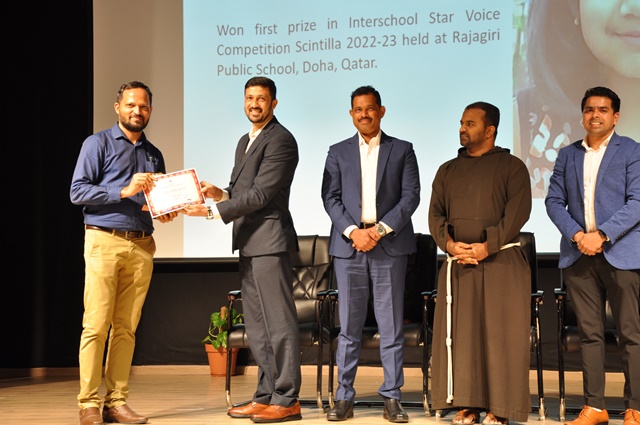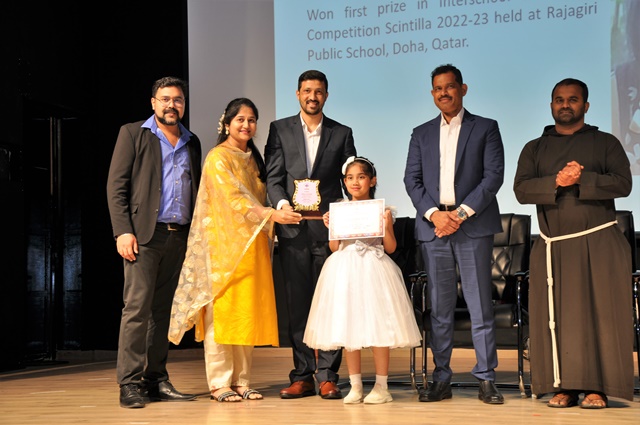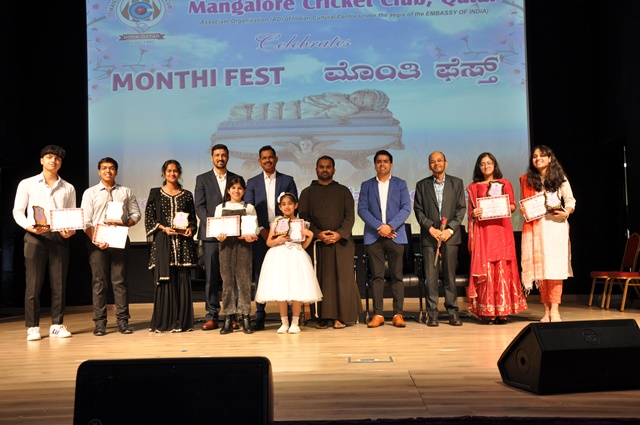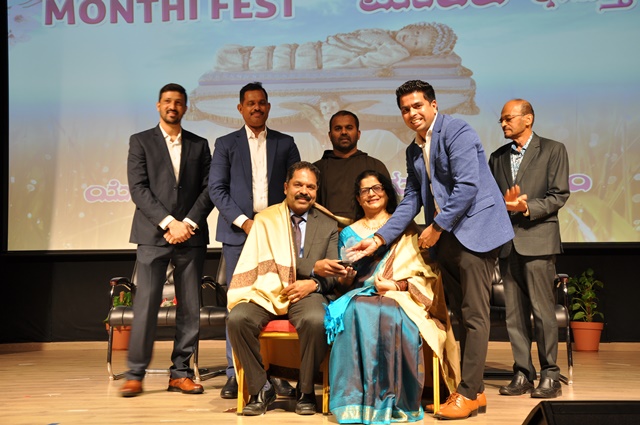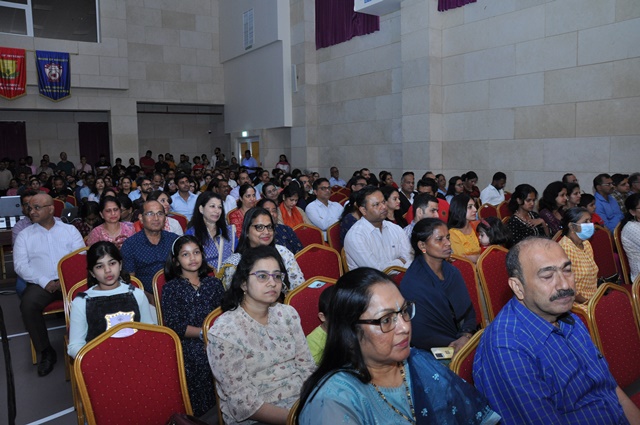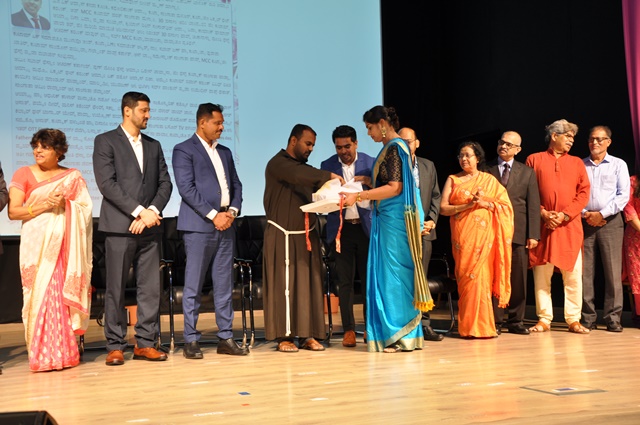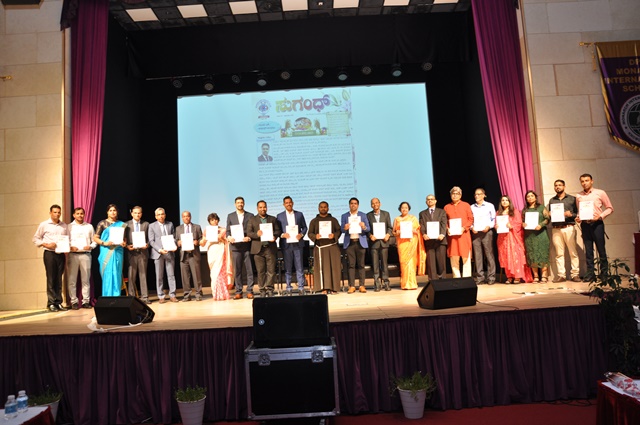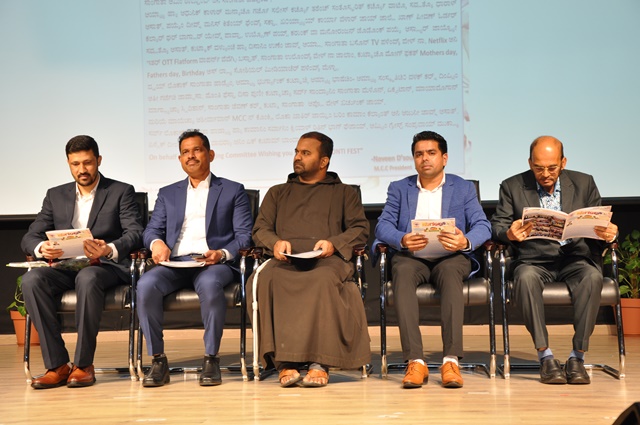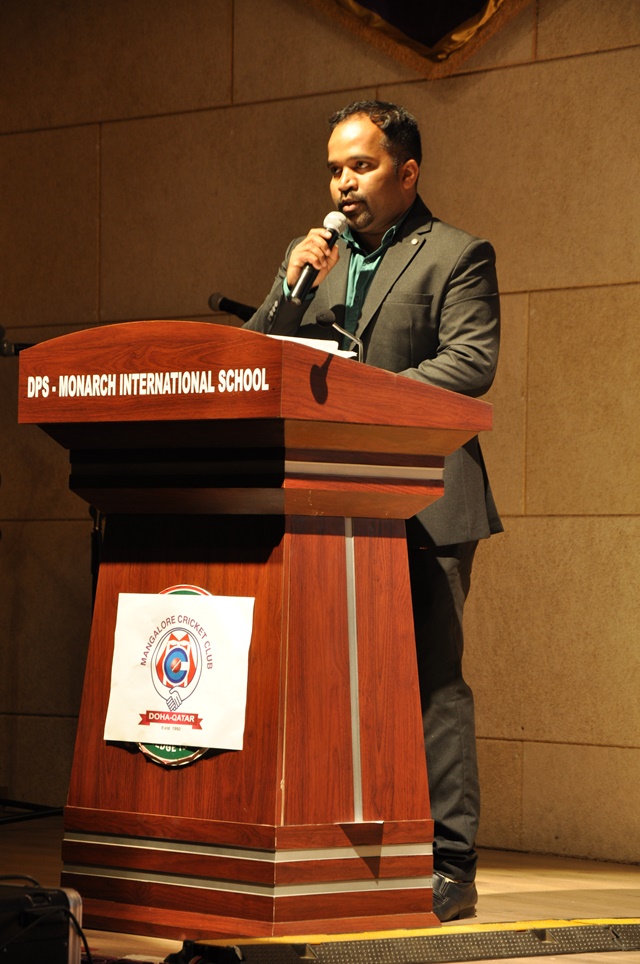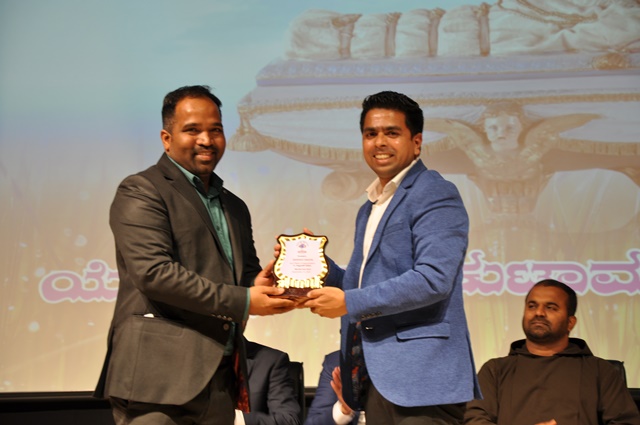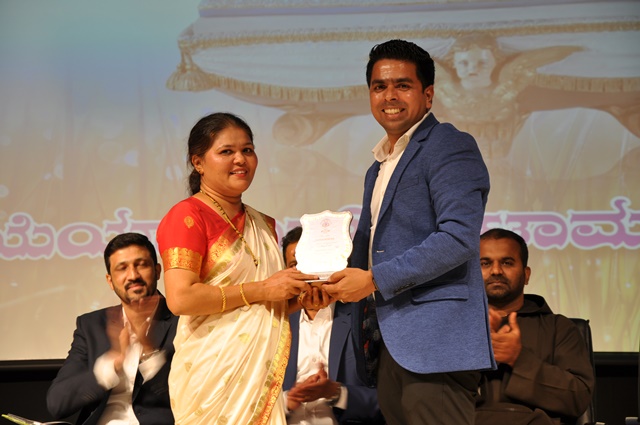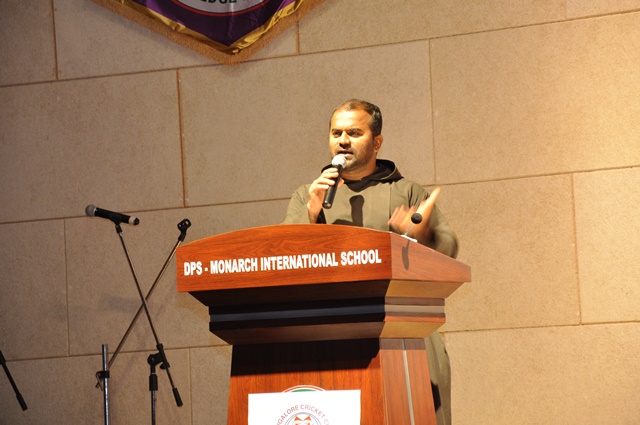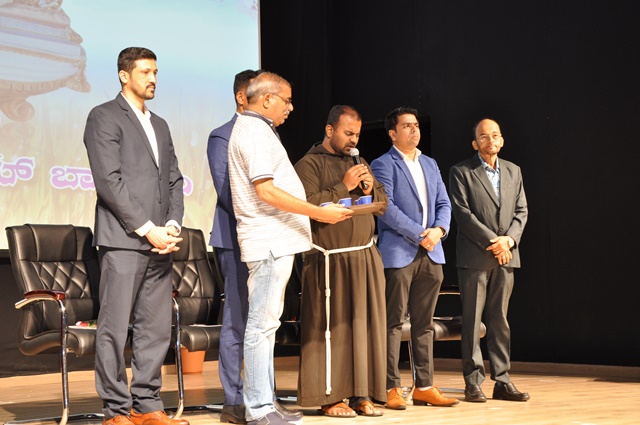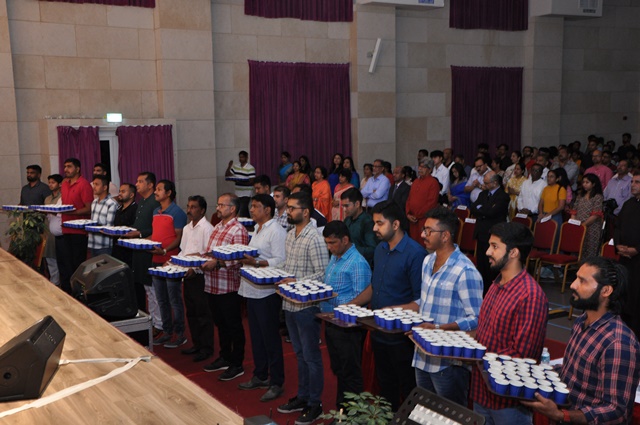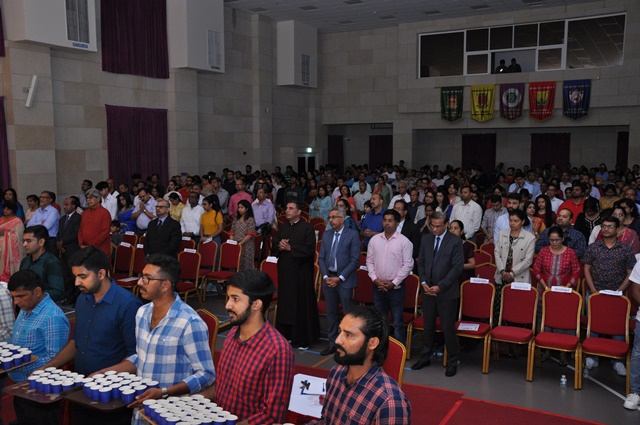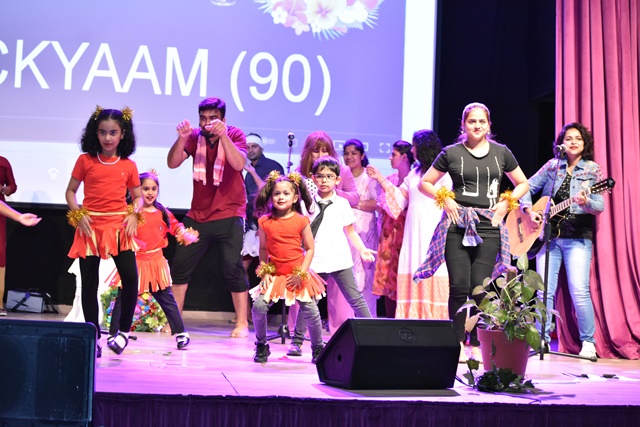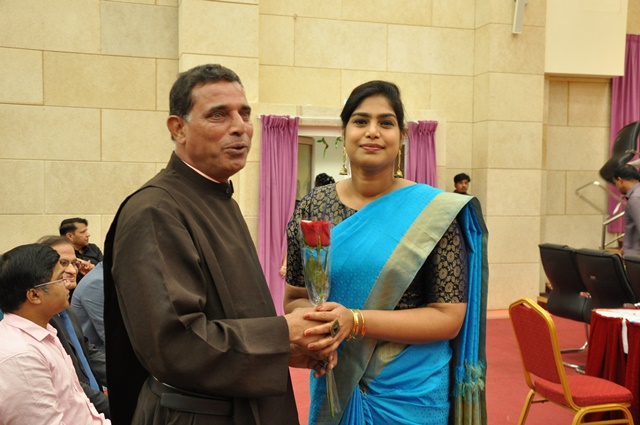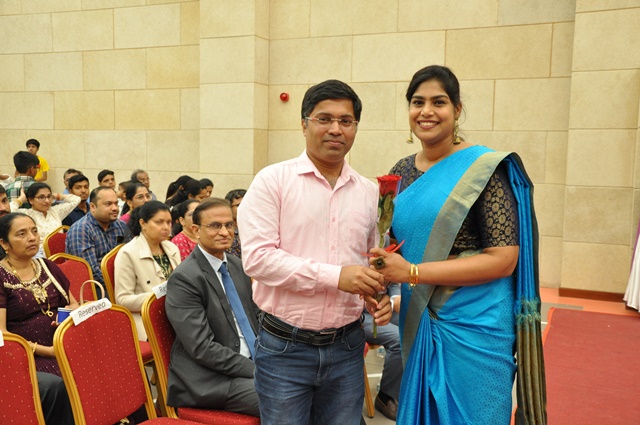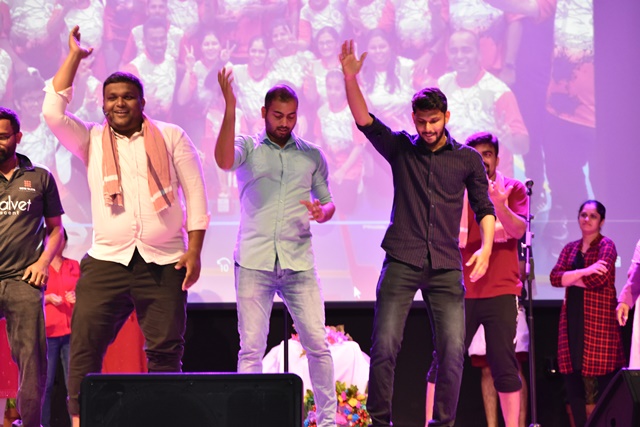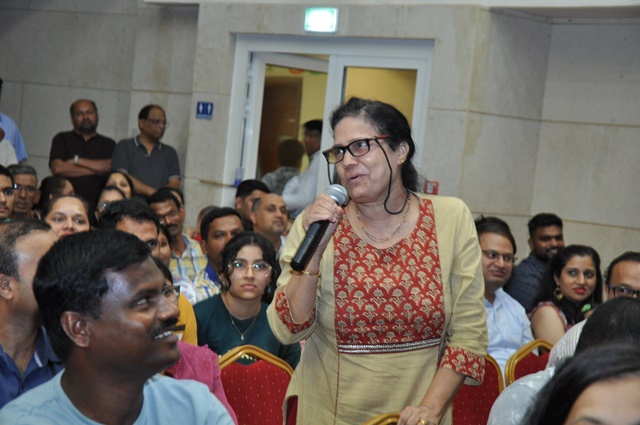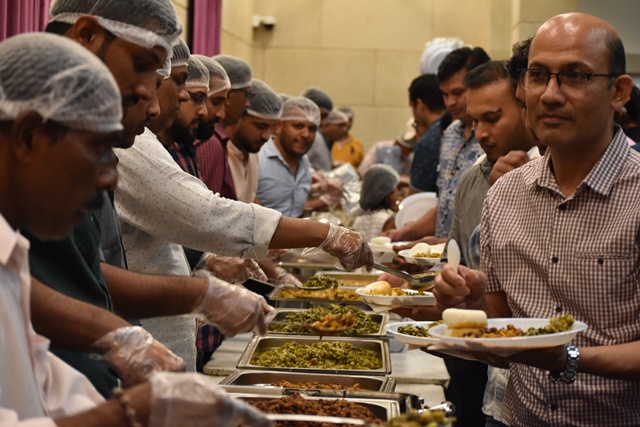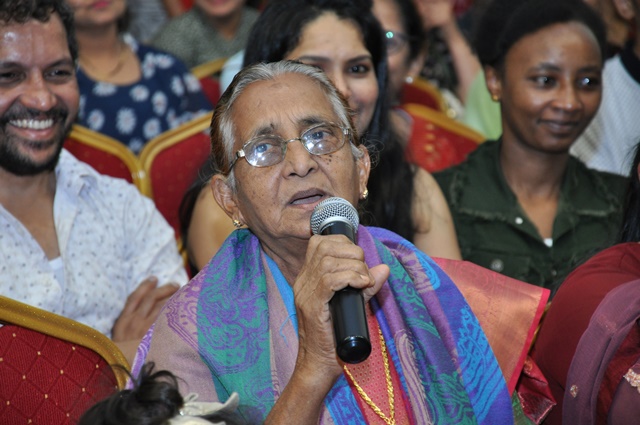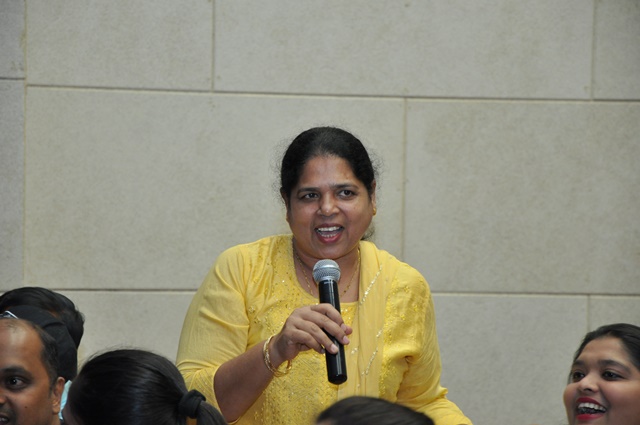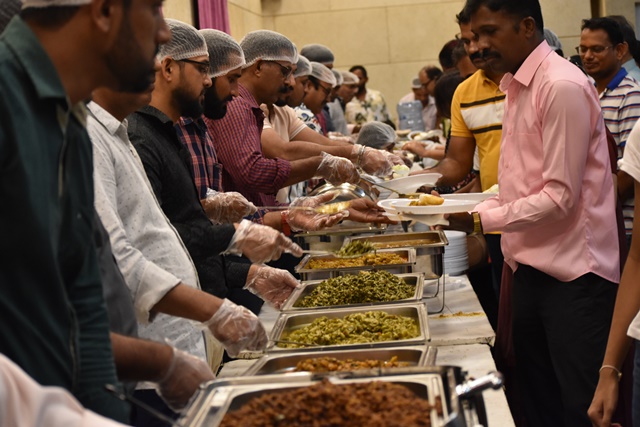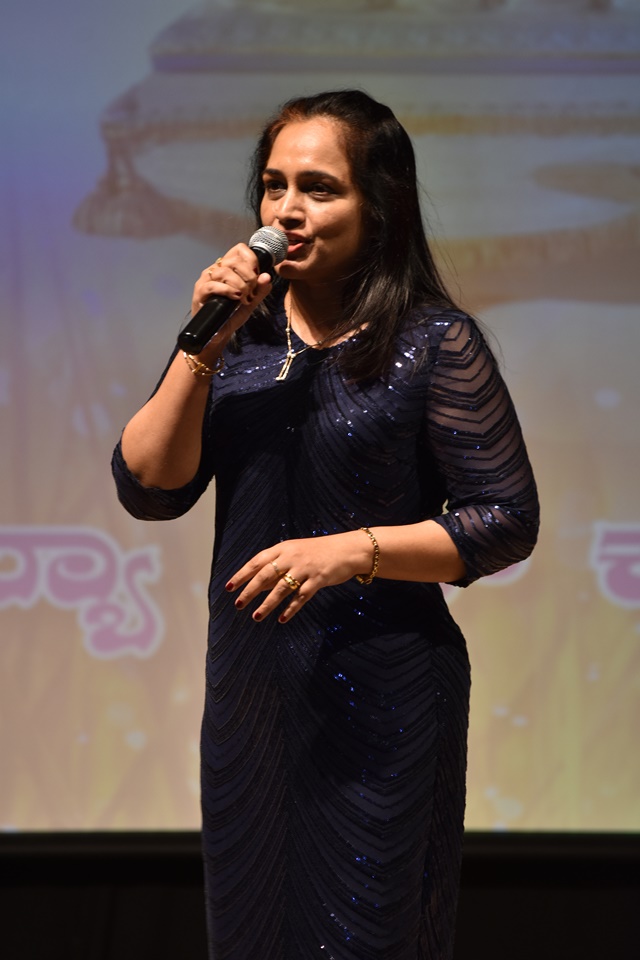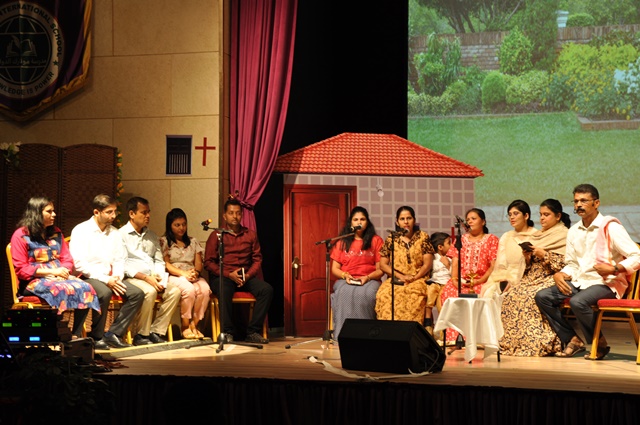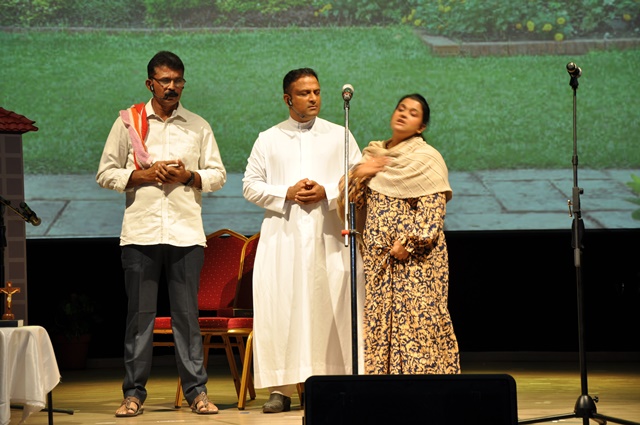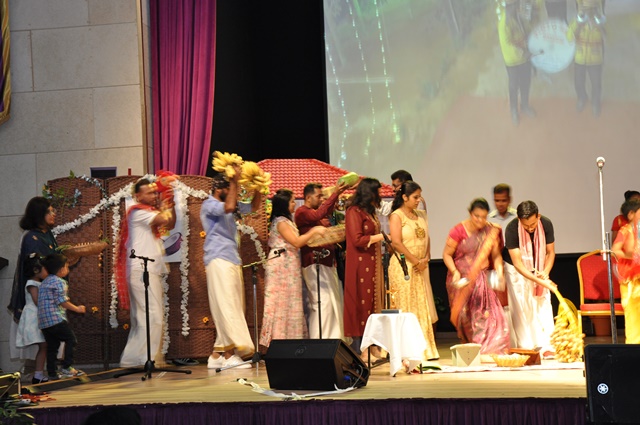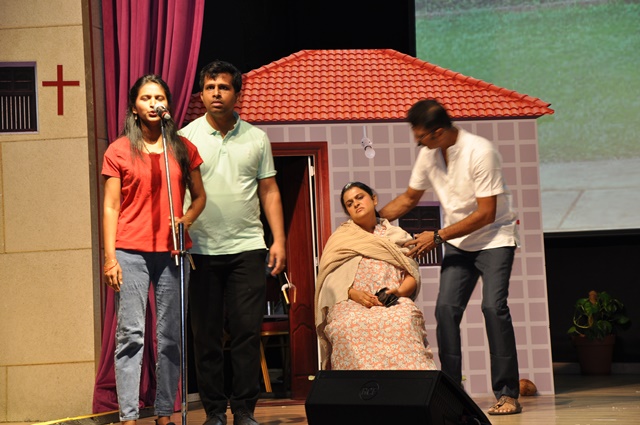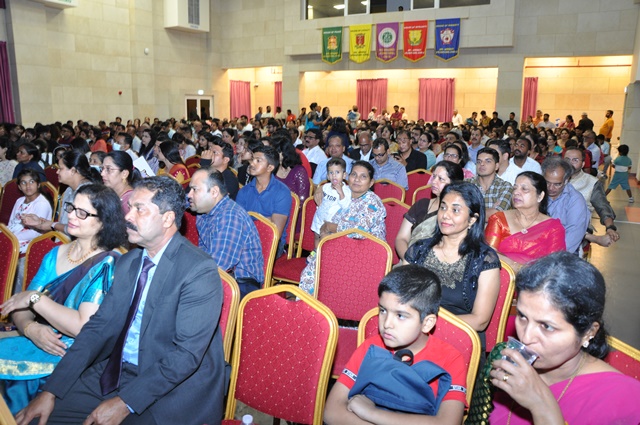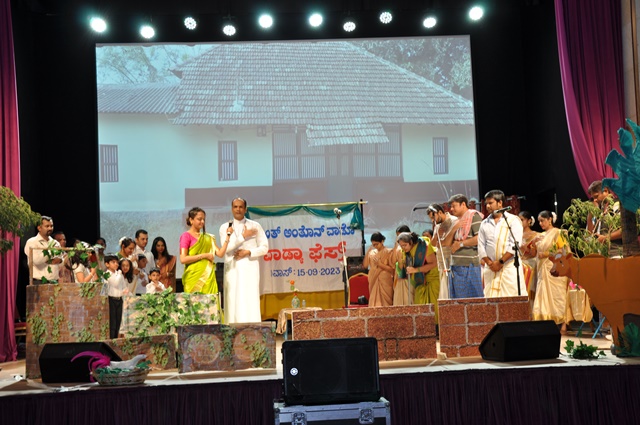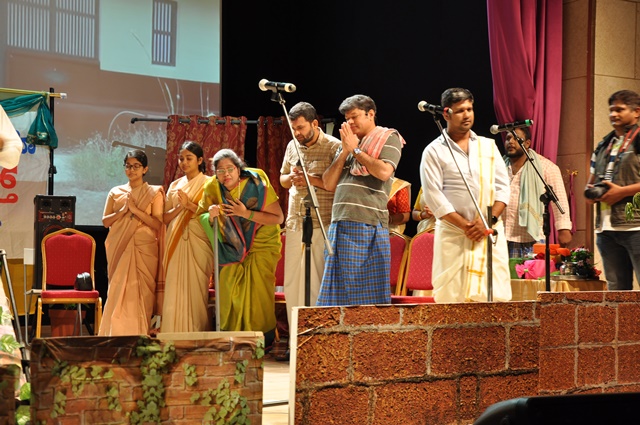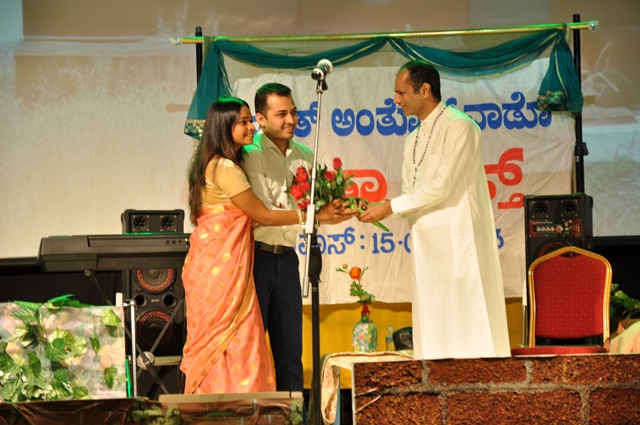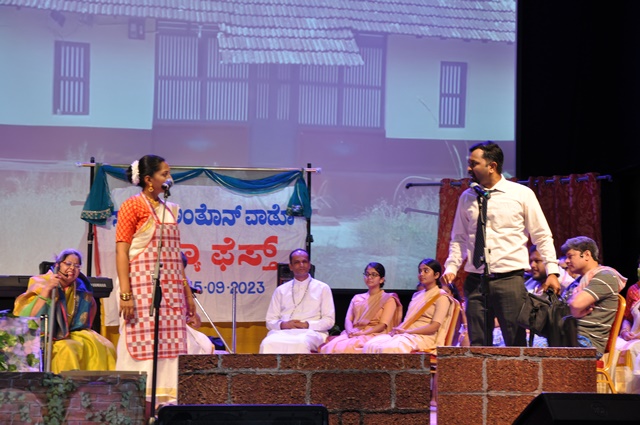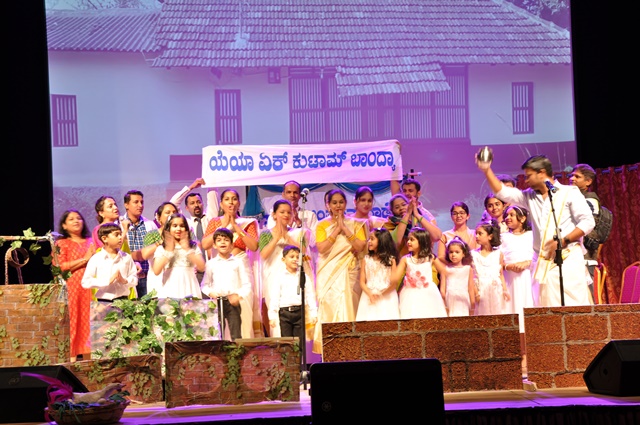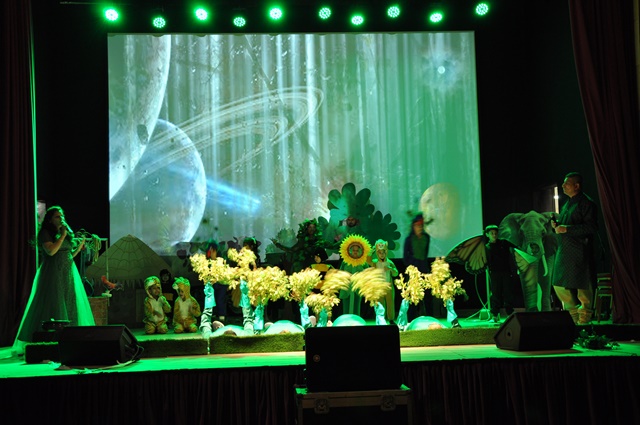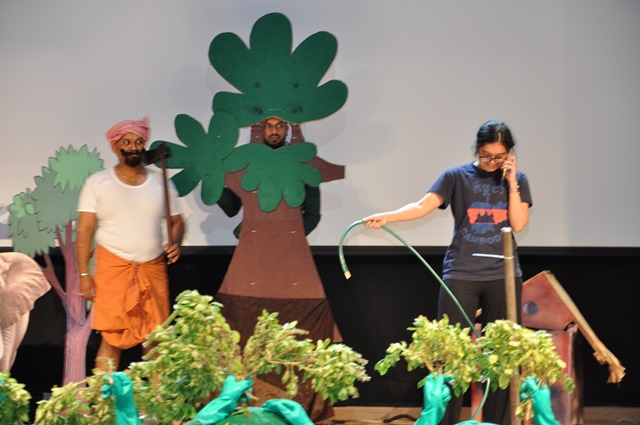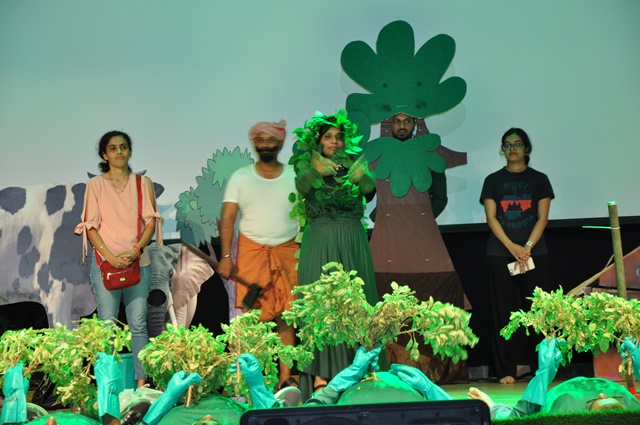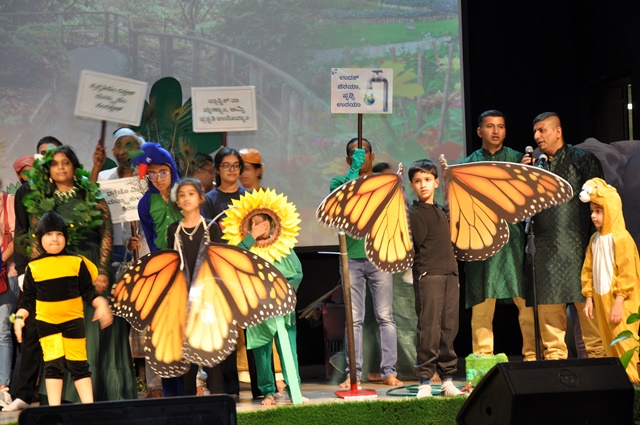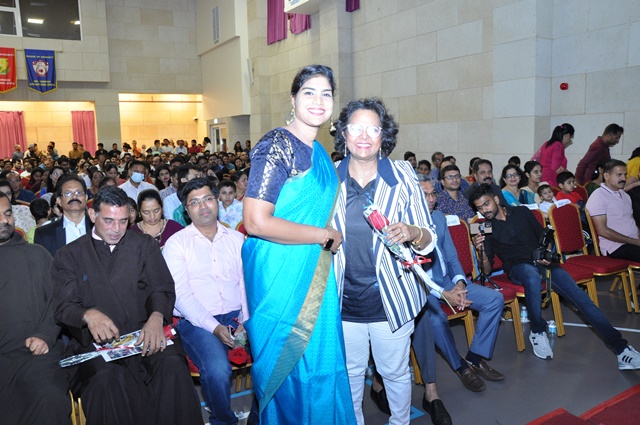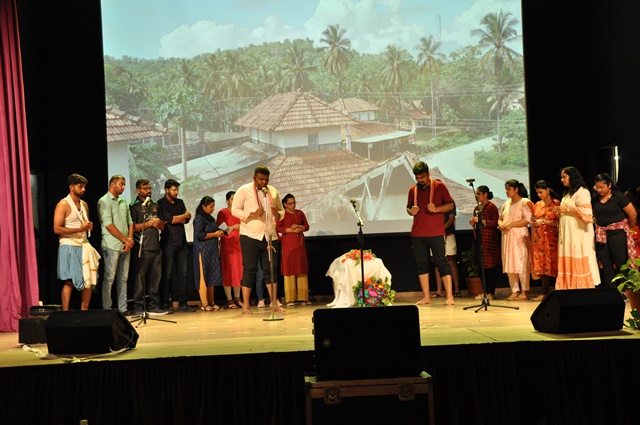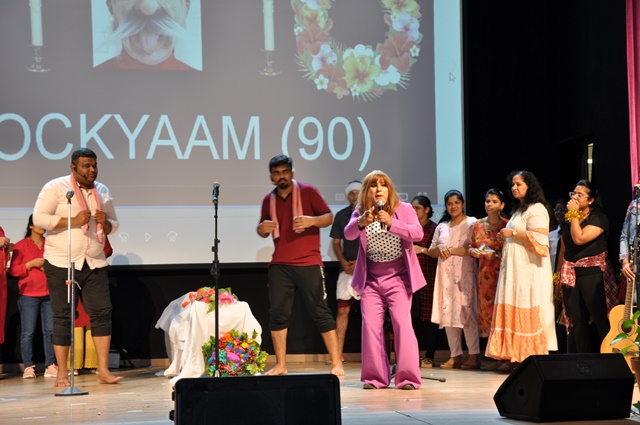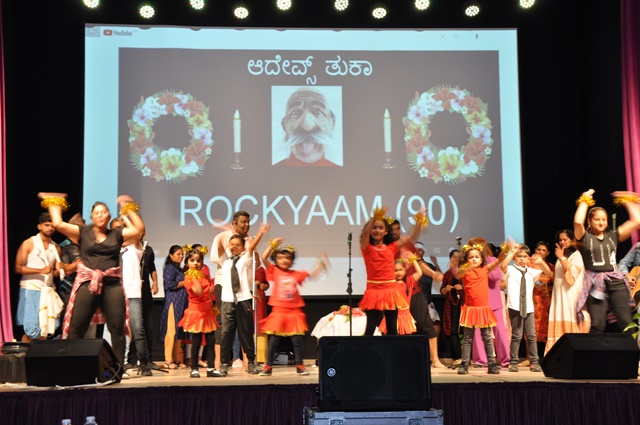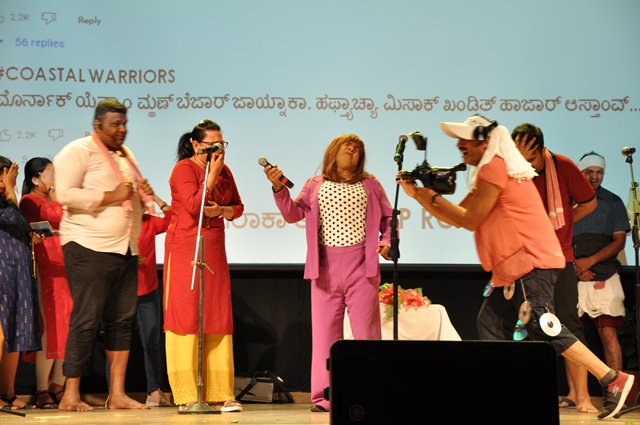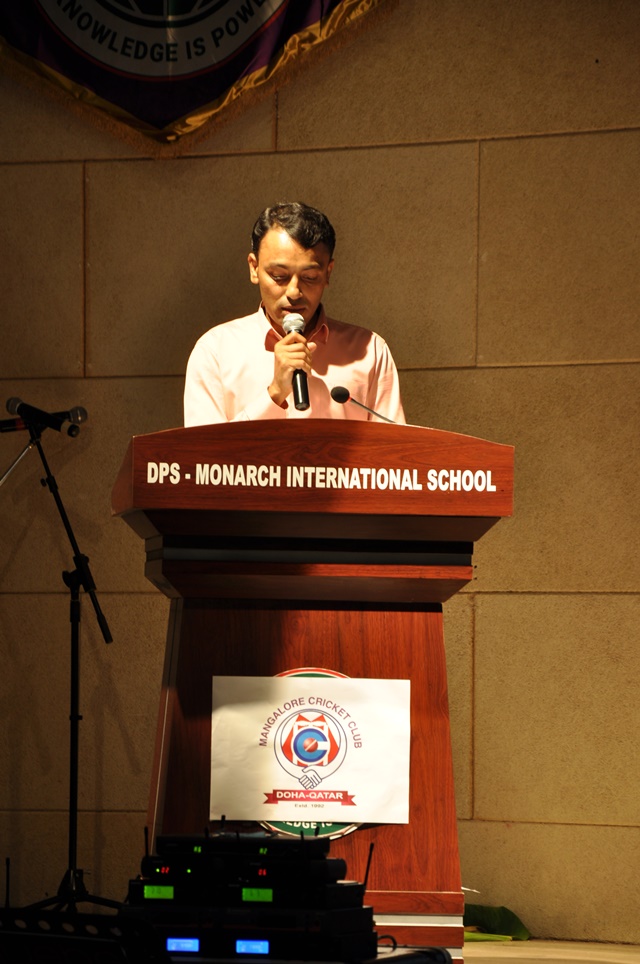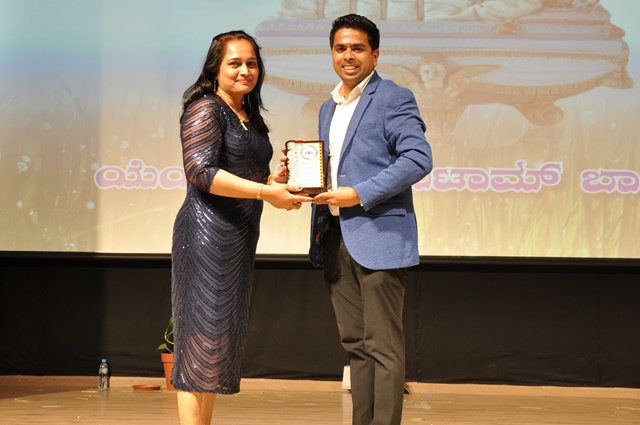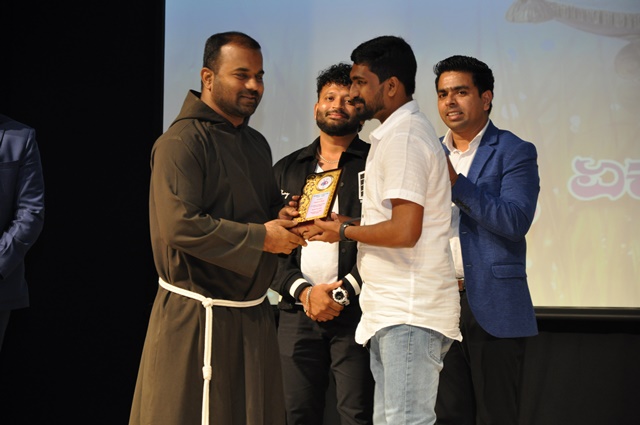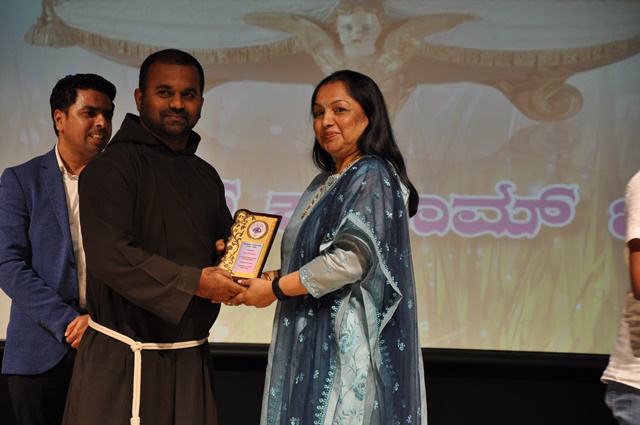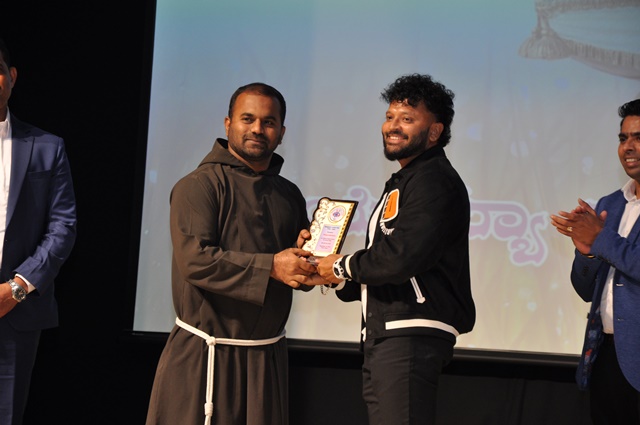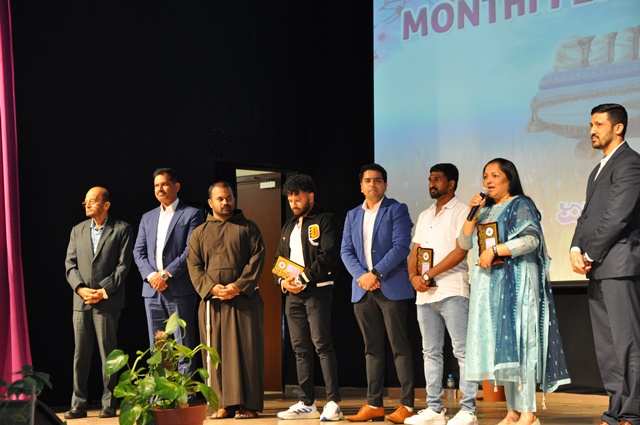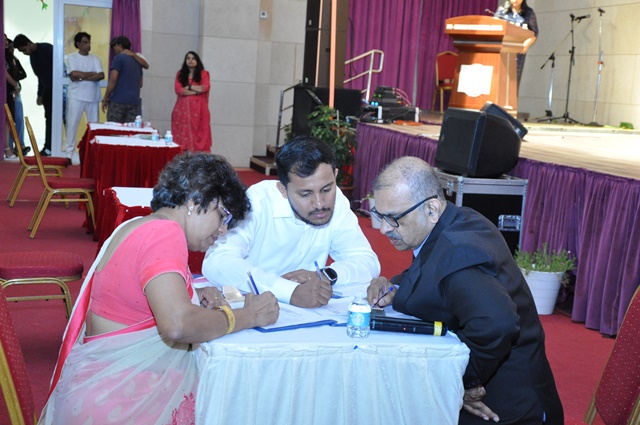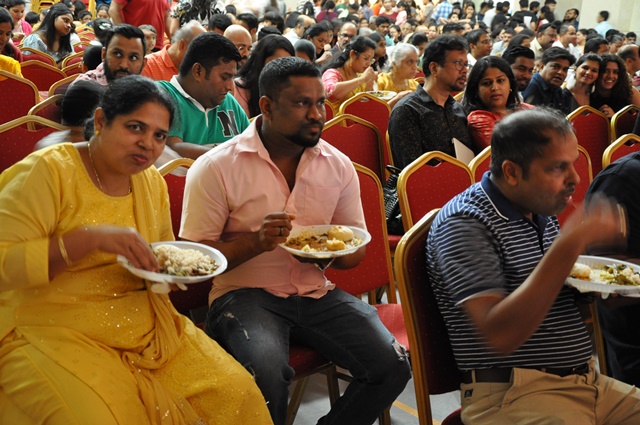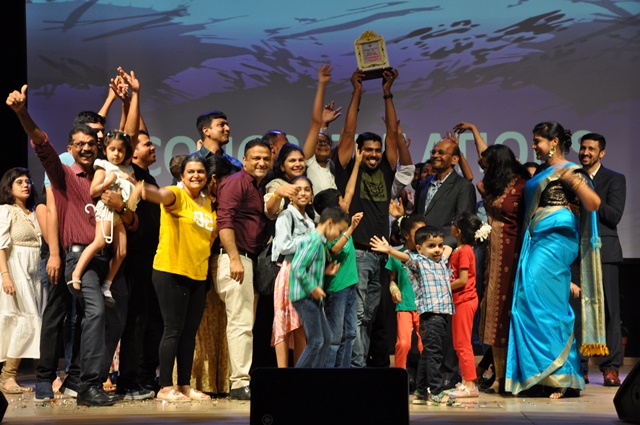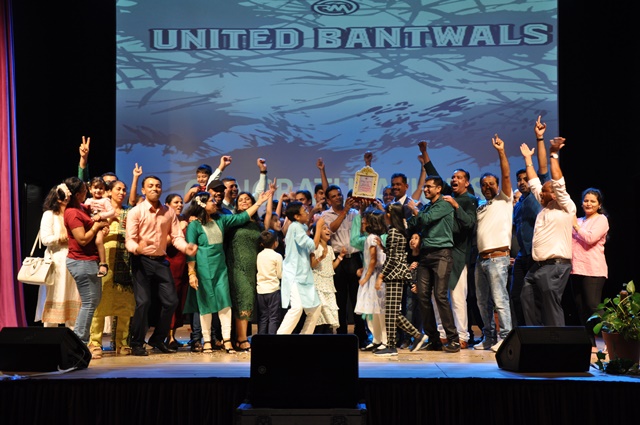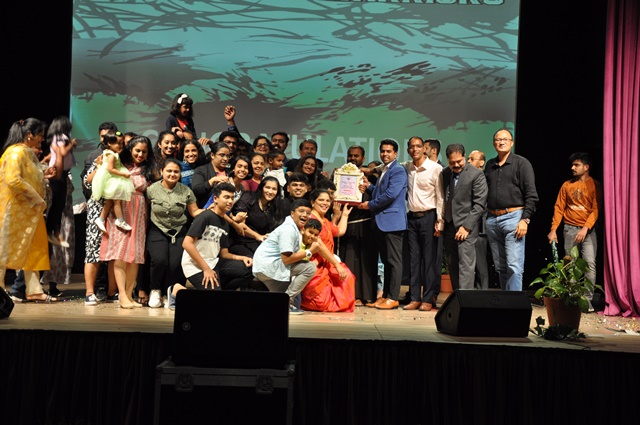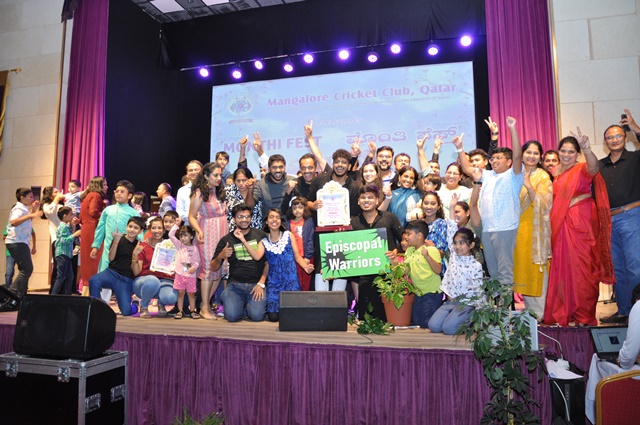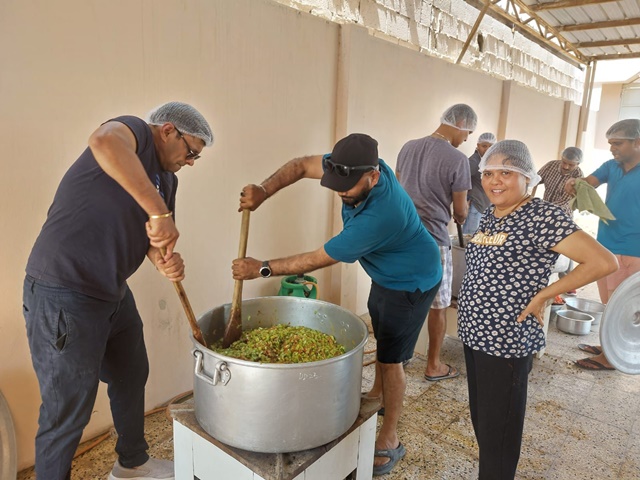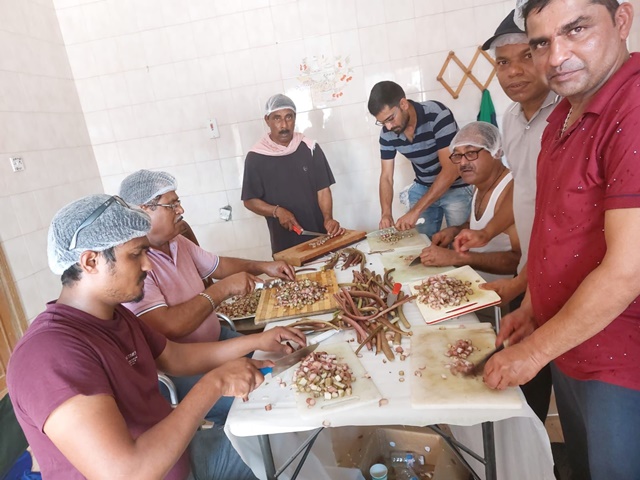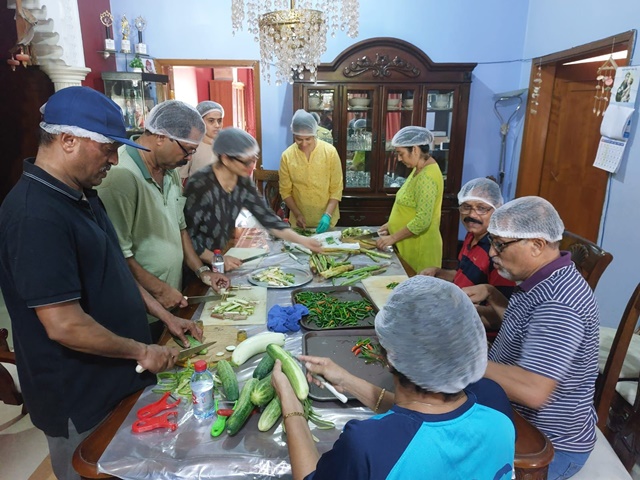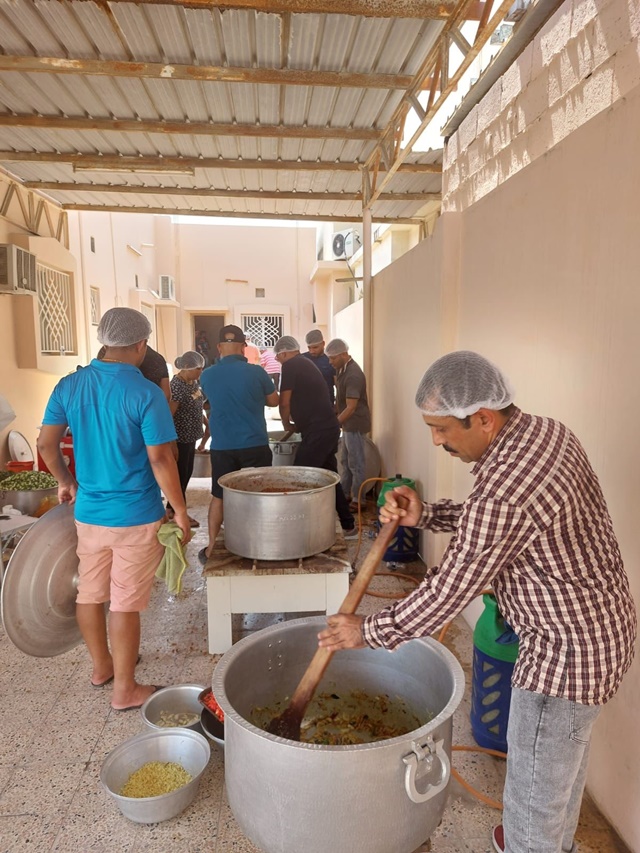 President Naveen D'Souza in his welcome address, extended a warm welcome to the Chief Guest, the Presidents and dignitaries from other Karnataka based clubs and all the MCC members. He said celebrating Monthi fest as one big MCC family has been the tradition and is without a doubt an occasion to celebrate togetherness. He stated that the main objective of MCC is to uphold the rich culture and traditions that has been handed over to us and ensure that we pass it on to the next generations. He further said that the reason behind conducting the variety entertainment competition as MCC has always been a platform for all members to come forth and showcase their various talents thus ensuring promotion of our mother tongue Konkani. He gave a brief introduction of MCCQ Charitable Trust and Jewels Doha by playing a short promo video to the audience. MCCQ is supporting education of underprivileged students of Mangalore and Udupi diocese while Jewels Doha helps cancer patients irrespective of caste or creed. The President thanked all the generous sponsors, participants volunteers and the main cook Jyothi Pereira, who helped prepare the delicious 'Novem Jevann' at the residence of Founder member Jerald D'Mello. Naveen recalled past events conducted by MCC and informed about upcoming MCC Konkani Annual events in future months.
The various dignitaries from Karnataka based clubs and guest priest Fr. William Miranda were welcomed with a rose by committee members.
Academic achievers who excelled in Class 12th & 10th scoring above 85% in the CBSE and other Board exams in the Academic year 2022-23 were honored by Fr. Joel Lopes.
Achievers of 12th Std:
Larissa Tauro (97.8%) – D/o Lancy and Kavita Tauro
Steve Lobo (96.83%) – S/o Stany and Savitha Lobo
Anusha Ajai Rodrigues (95.8%) – D/o Ajai and Clara Rodrigues
Nigel Joseph Lobo (95.6%) – S/o Arnold and Sunila Lobo
Louvain Remy Quadros (93.2%) – S/o Lancer and Reena Quadros
Achievers of 10th Std:
Primal Shanon Dcosta (95.8%) – D/o Praveen and Judith Dcosta
Herleen Nicole Dsouza (93.5%) – D/o Eric and Flavia D'Souza
Samantha Elizabeth Dsouza (90%) – D/o Arlindo and Sarina Dsouza
Lordson Stewartin Dsouza (87%) – S/o Wilson and Vimlaben Dsouza
Viola Pearl Monteiro (86.66%) – D/o Vivek and Prameela Monteiro
Extra-Curricular Activities:
Chloe Dsouza – Distinction in Piano Grade-7
Renessa Banz – Bronze medal for CBSE inter school U-14 Chess championship.
Anjes Cecil Pinto – First place in interschool Star Voice Competition Scintilla 2022-23
MCC past Vice President & ExCom member Mr. Fredrick D'Souza and his wife Mrs. Charlotte D'Souza, long time Qatar resident and MCC member were felicitated for their services to the club as they are leaving Qatar soon for good. Fredrick Dsouza thanked MCC family for all the opportunities given, for wonderful friendship and the support in his speech.
Chief Guest Fr. Joel Lopes then released MCC's annual magazine "Sugandh"- Issue No. 25 presented by Editor Savious Crasta. All Advisors and Committee members were on stage for the release and were presented Sugandh newsletter. Editor Savious Crasta then rendered his gratitude to his editorial team and all who supported for the release of annual newsletter. Mrs. Jyothi Pereira then honored with a memento who helped to prepare the delicious 'Novem Jevann' as a main cook. Fr. Joel Lopes was then invited to address the gathering. In his speech, he appreciated the efforts of MCC for bringing in the community together as a family and keeping the culture and tradition alive. He appreciated the beautiful acts presented by all the participants with the meaningful messages shared. He later blessed the corn and the food that was prepared. Traditional Novem Roce was then distributed to the audience by the volunteers.
The stage was then open for the second half of the variety entertainment competition. Team United Porbus Doha, Kodialchi Taran, United Bantwal & Amche Udupi performed in the second part of the competition.
Glen Rohan Dsa, Joint Cultural Secretary proposed a vote of thanks.
Mrs. Reena Castelino compered the program in her inimitable style and won the hearts of many. She conducted spot games to the audience in between the competition related to the varado parishes, on our rich culture of voviyos, riddles and proverbs where winners were awarded with gifts.
Judges were then felicitated on the dias by Chief Guest Fr. Joel Lopes. Mrs. Rita Andrade spoke a few words on behalf of judges about the competition and congratulated all the teams for the great acts and creativity.
Emcee Mrs. Reena then announced the much-awaited part of the evening the results of inter varado variety entertainment competition.
The results are as follows
Winners: The Episcopal Warriors
1st Runners Up: The United Bantwal
2nd Runners Up: The United Porbus Doha
The trophies for the winning teams were awarded by Advisor Mr. Alfred Sequeira, Advisor & founder member Mr. Jerald Dmello & Fr. Joel Lopes.
The first time conducted Inter Varado Variety Entertainment competition was a great success as we witnessed 263 participants took to stage which was a record in itself and many new artists got a big platform to showcase their talents. We are grateful to all Varado Gurkars namely Preethi D'lima (Coastal Warriors), Stanly D'Souza (Champions of Shirva), Arnold D'Souza (Episcopal Warriors), Ryan Renjar (Konkan Warriors), Nishan D'Souza (United Probus), Kodialchi Tara (Ashwin D'Souza), Melvin Fernandes (United Bantwal) and Avinash D'Souza (Amche Udupi) for their coordination and support extended in successfully organizing this event.
Earlier in the day, MCC volunteers gathered at Jerald D'Mello's house to cook delicious Novem Jevann under the guidance of main cook Jyothi Pereira, Roce by Vivian D'Souza and Vorn by David D'Souza. All cooking arrangements were handled by Sunil D'Silva, Christy Lobo and team. Sannas were prepared by lady volunteers at their homes.
MCC is grateful to all their sponsors and volunteers who with their time, efforts and funds, contributed immensely towards the success of the Novem Jevann to cook a traditional meal and lived to the team motto "Yeya Yek Kutaam Bandiyan". The efforts of the volunteers were paid off, as all enjoyed and appreciated the sumptuous Novem Jevann of seven vegetarian items along with Aloo Dhento, sannas and mouthwatering Vorn. The President and the Executive Committee Members of Mangalore Cricket Club take this opportunity to express their gratitude to each and every member for their participation and continued support. Around 700 plus people witnessed this event.
The pictures and videos were captured by Jerald Dsouza and Surakashith Pinto. Videos will be available soon in our MCC Qatar YouTube Channel.