Mangaluru: Pastoral Visit to St Joseph's Church by Bishop Rev Dr Peter Paul Saldanha held
Pics: Stanly Bantwal

Bellevision Media Network


Mangaluru, 25 Sep 2023: On September 16 & 17, Bishop Rev Dr Peter Paul Saldanha Visited (Pastoral Visit) to St. Joseph Church, Jeppu. The purpose of this visit was to engage with the parishioners, assess the spiritual well-being of the community, and provide guidance and support where necessary.
Bishop Rev Dr Peter Paul Saldanha was warmly welcomed by Fr Maxim D'Souza, the parish priest, and a group of parishioners upon his arrival. The visit commenced with a welcome ceremony followed by brief prayer service and Bishop Peter Paul Saldanha addressed the congregation and expressed his joy at his visit.
During the Pastoral Visit Bishop also visited the houses of the sick people and prayed for them. He also attended the ward meeting in 'Fr Jerome Lobo Ward' where he was greeted with great enthusiasm and gaiety.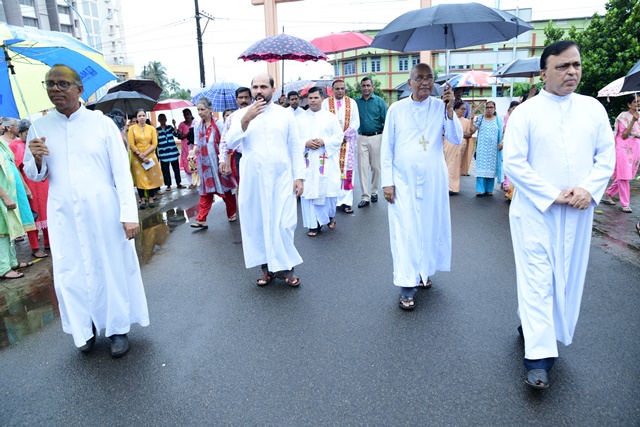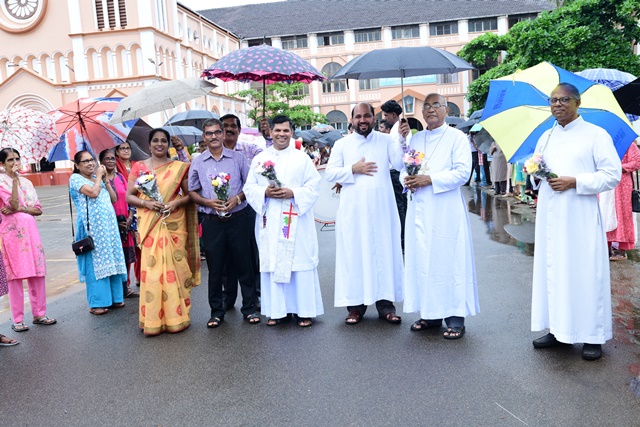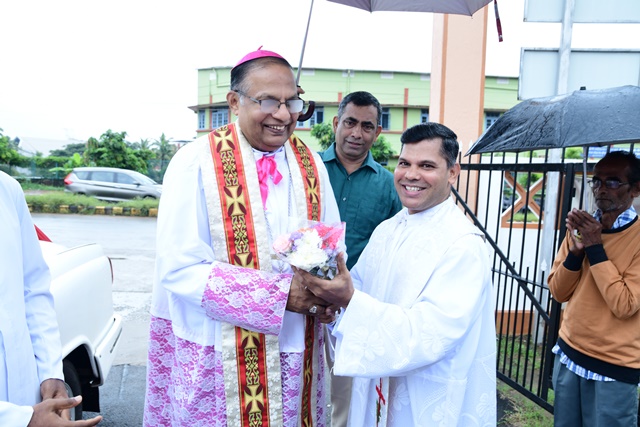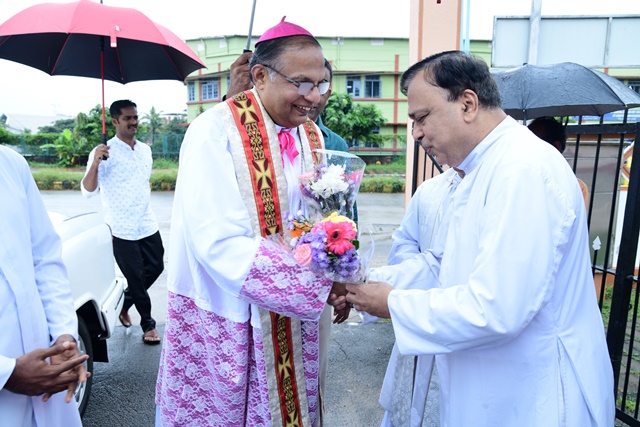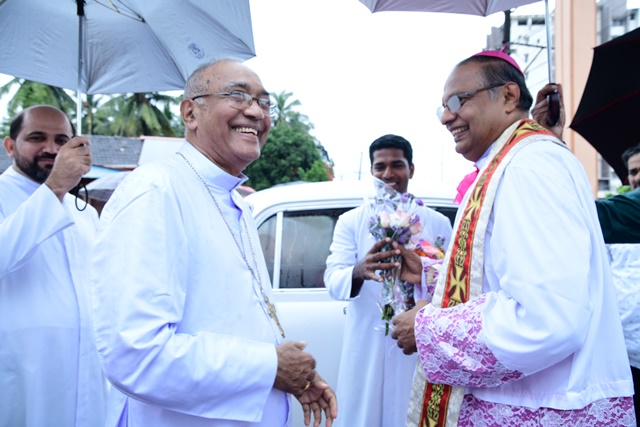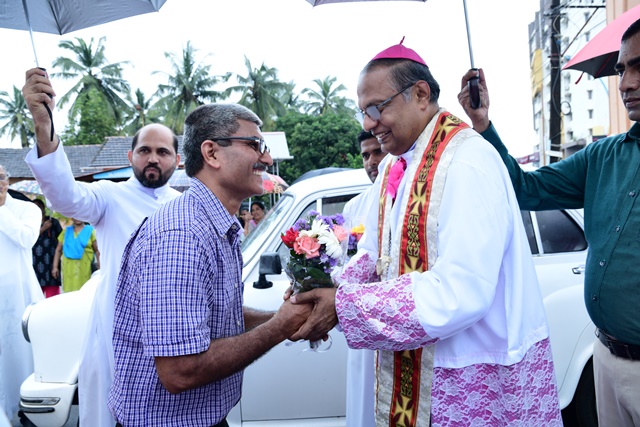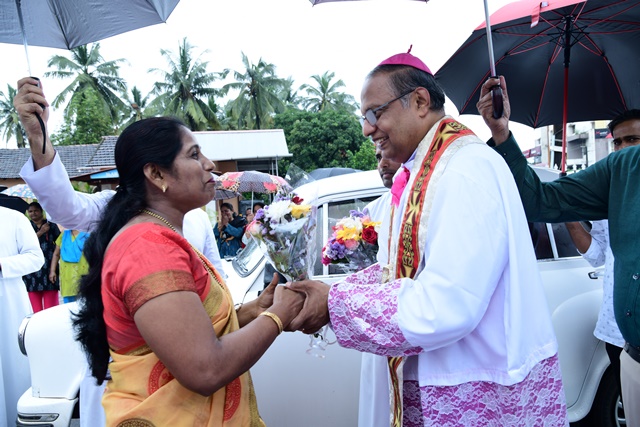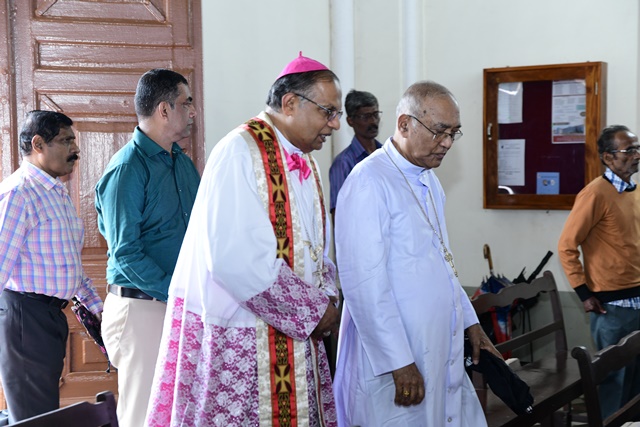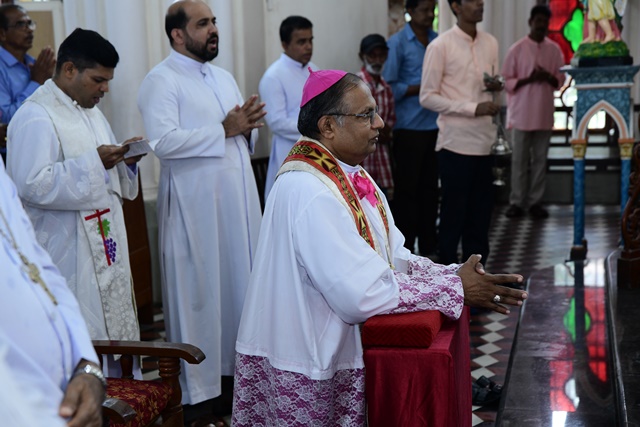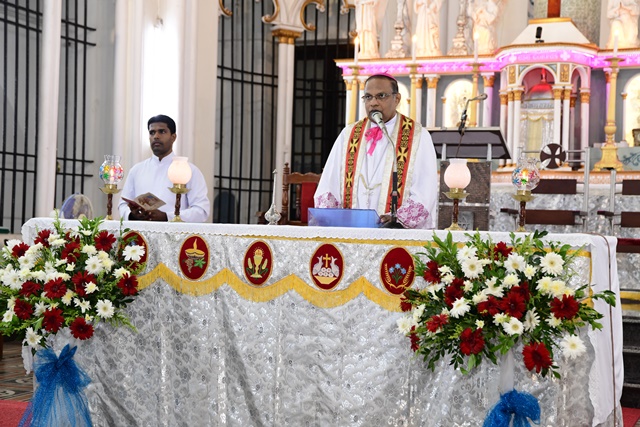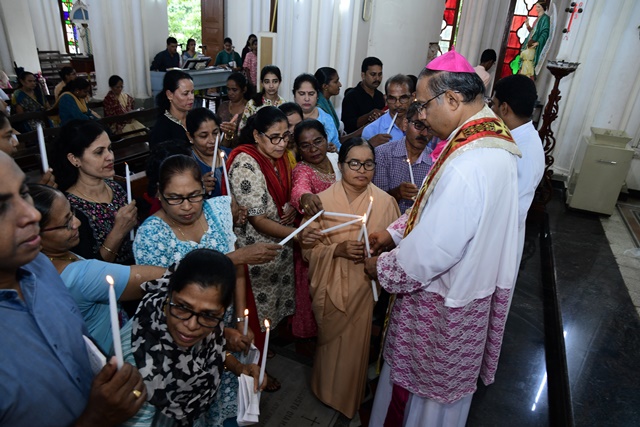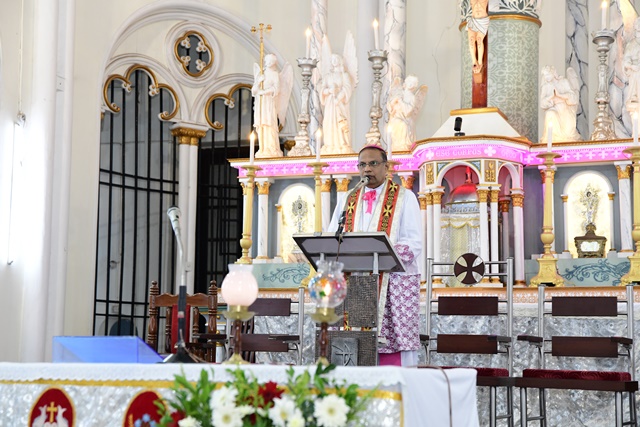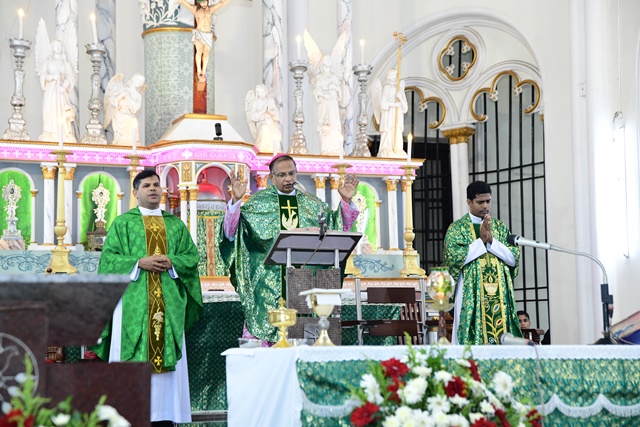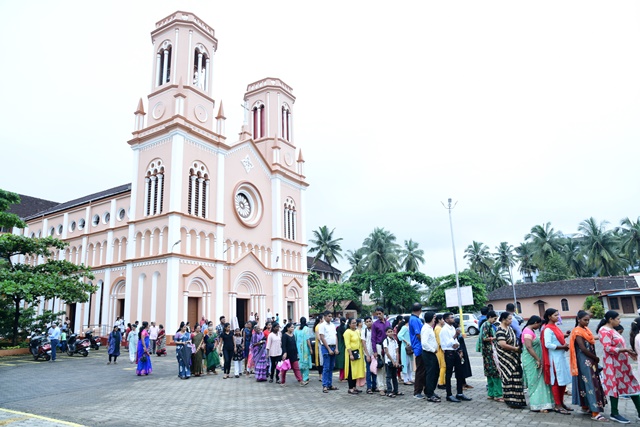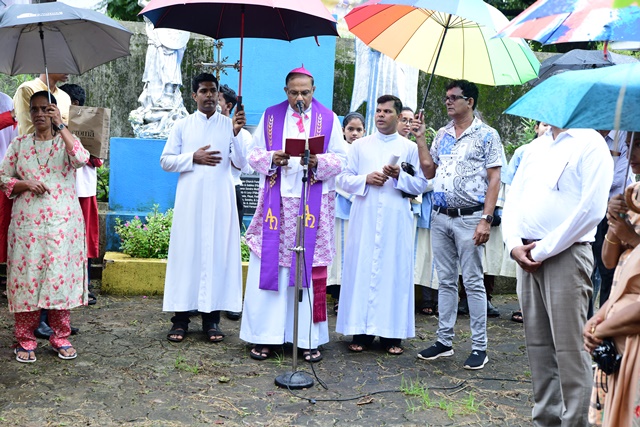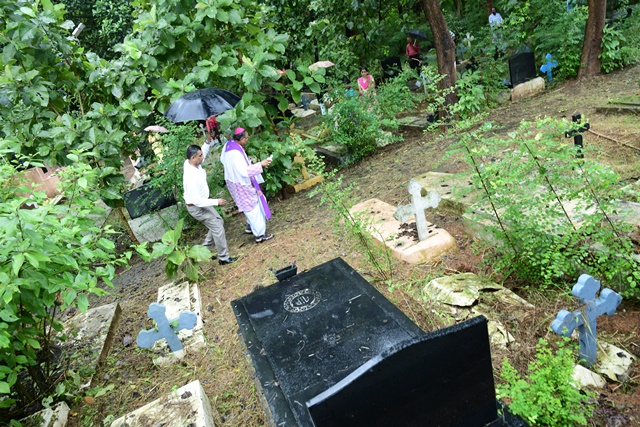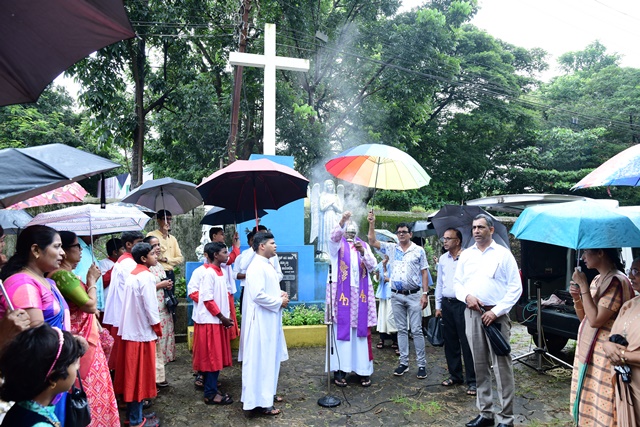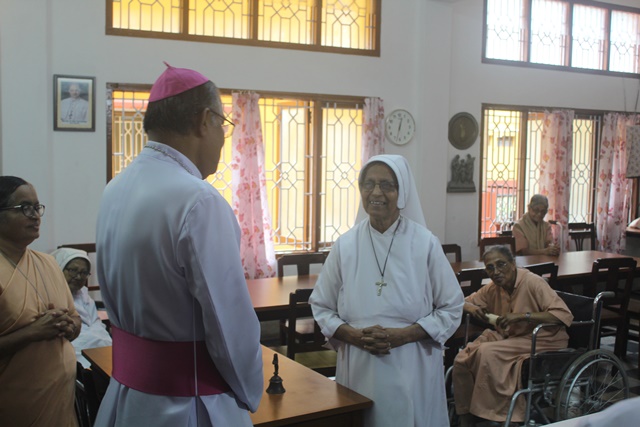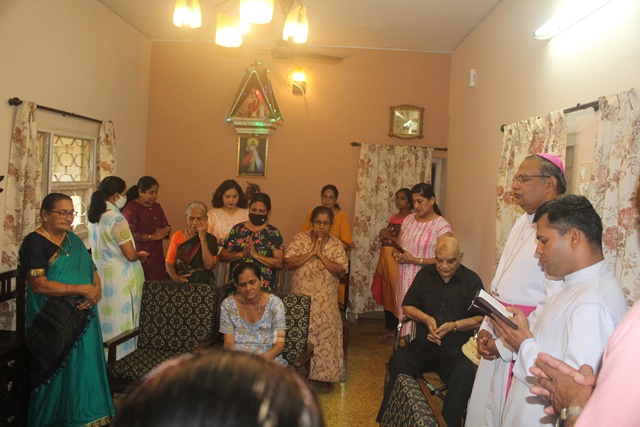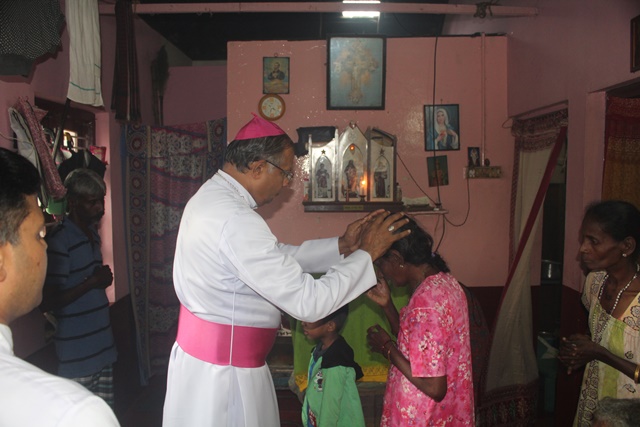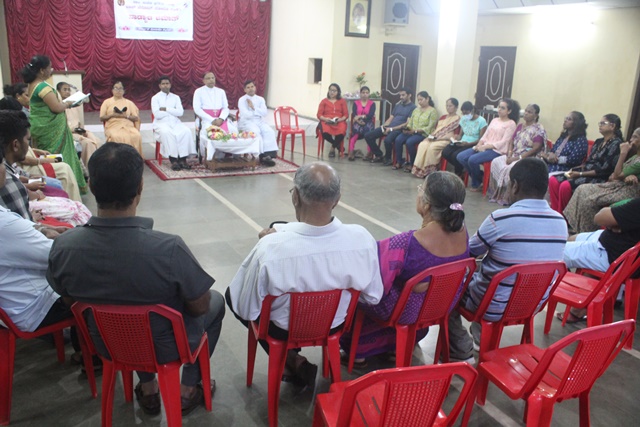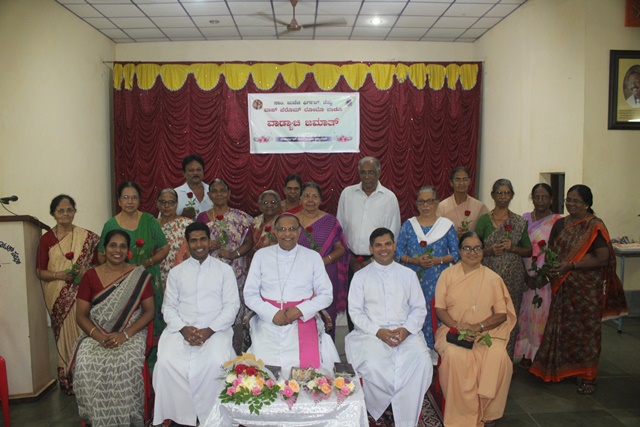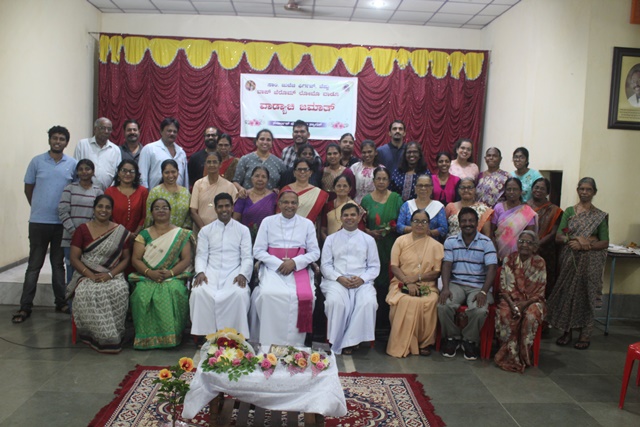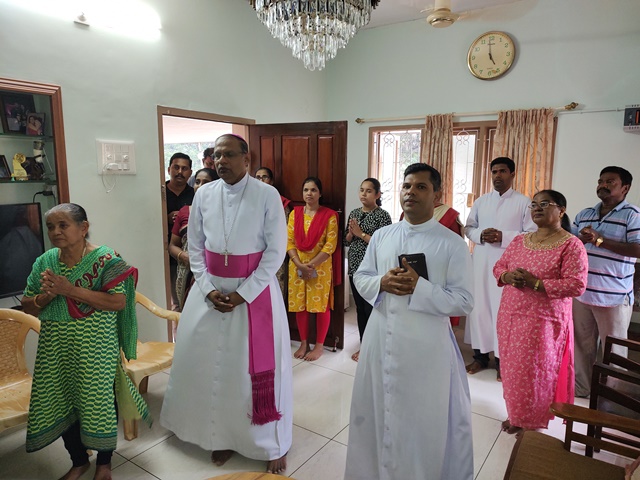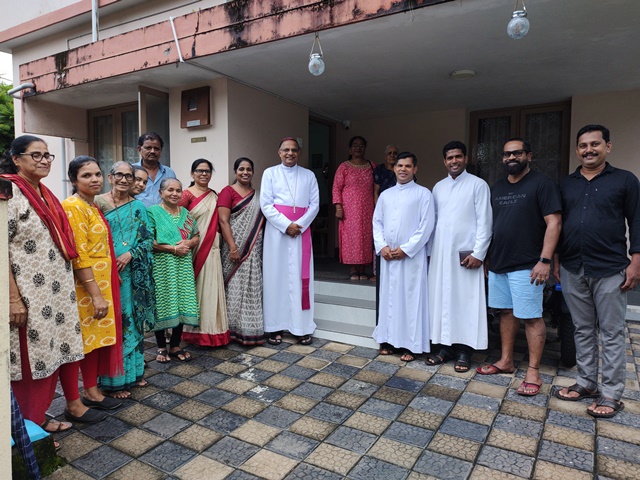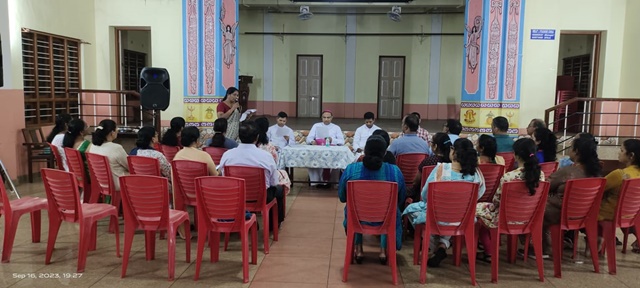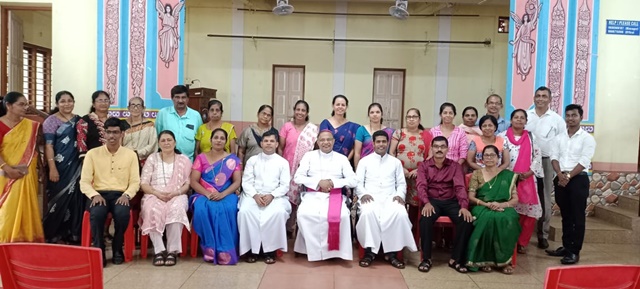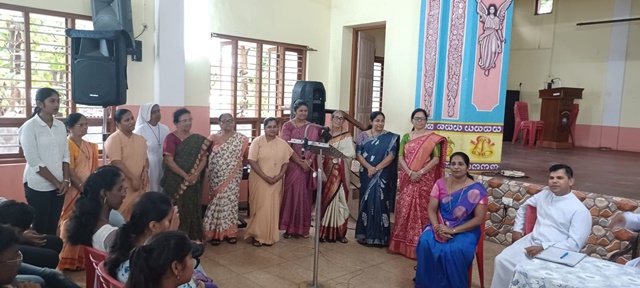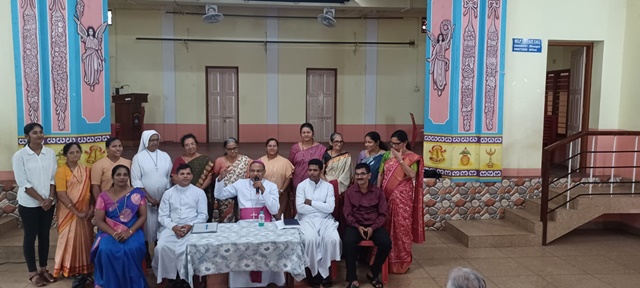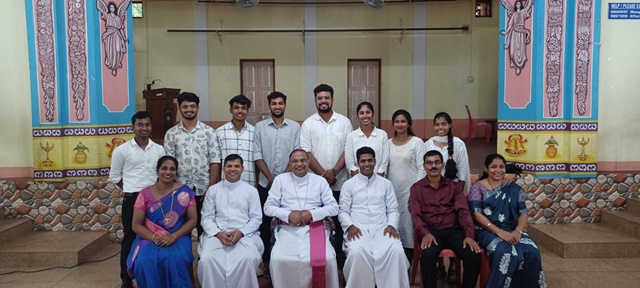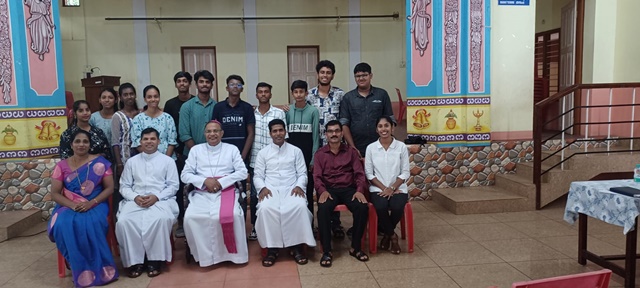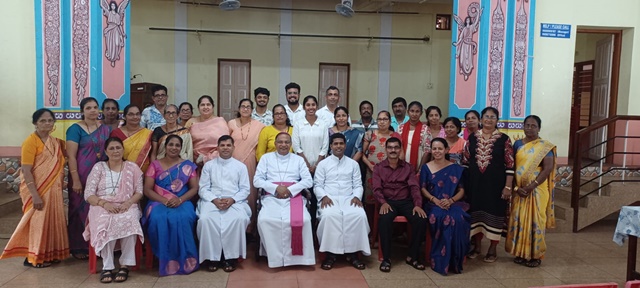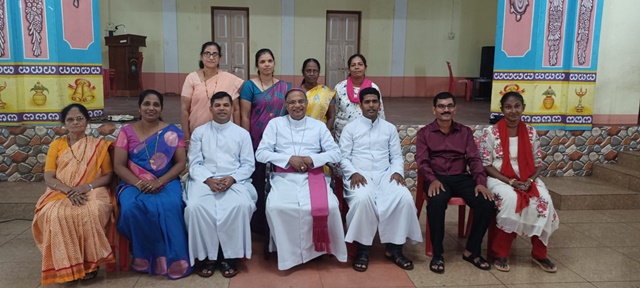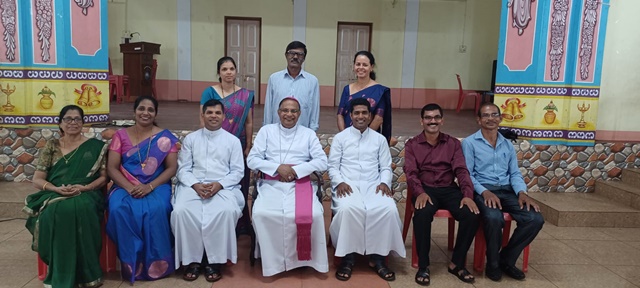 The second day of the pastoral visit commenced with the address by the Bishop to the congregation in the church, in which he encouraged the parishioners to continue their spiritual journey with faith and dedication, followed by the celebration of the Holy Mass. Bishop Rev Dr Peter Paul Saldanha presided over the Eucharistic celebration, delivering a heartfelt homily that focused on the themes of love, community, and service. His message resonated with the congregation, and the parishioners found it inspiring.
The blessing of the parish cemetery along with prayers and singing of hymns added to the relevance of the Pastoral visit.
The Bishop also made it a point to meet the parents of the semenarians and the religious. While thanking them profusely for their great sacrifice, he also blessed them for their invaluable contribution to the mission of the diocese.
Thereafter the Bishop met the various associations of the parish to learn about their activities and listen to their concerns. He stressed the significance of nurturing the faith of the younger generation and offered his support towards the upliftment of the same. Bishop Saldanha also encouraged the development of innovative teaching methods to engage young learners of the parish.Around Noon, it was time for Bishop to return and he was given heart-warming farewell.
Rev Bishop Peter Paul Saldanha's pastoral visit to St. Joseph's Parish was a meaningful and spiritually enriching experience for both the Bishop and the parishioners. His message of love, unity, and service resonated with the community, and his guidance provided valuable insights for the parish's ongoing activities. The visit reaffirmed the strong bond between the bishop and the parish and served as a source of inspiration for all those in attendance.