All India Konkani Sahitya Sammelan office inaugurated
Bellevision Media Network


Mangaluru, 25 Sep 2023: The office of 25th All India Konkani Literary Conference, scheduled on 4-5 November 2023 at World Konkani Centre inaugurated in the City at Bendoorwell, Kunil Complex.
President of World Konkani Centre Nandagopal Shenoy inaugurated the office by lighting the lamp along with Chethan Acharya, Goa, working president of Parent body All India Konkani Parishad, Sahitya Akademi awardee Gokuldas Prabhu, Eminent Cardiologist and pioneer of konkani education in schools of Karnataka Dr K Mohan Pai, Executive Council Member and Convenor of Konkani Advisory Board of Konkani at Sahitya akademi, New Delhi and Poet, Thinker Titus Noronha of Rahul advertisers.
Initiating the discussion to form the reception committee and other sub-committees, Chetahan Acharya, Executive President of parent organisation All India Konkani Parishad briefed about the history of All Indian Konkani Parishad, Vision and Scope of All India Literary Conference and the struggle of veteran konkani writers and activists in the development of konkani language and challenges ahead.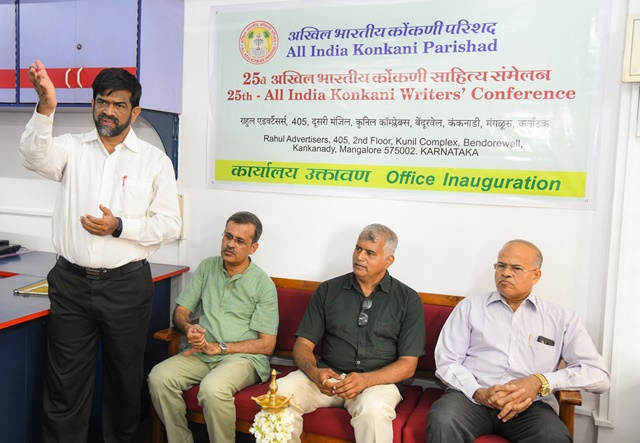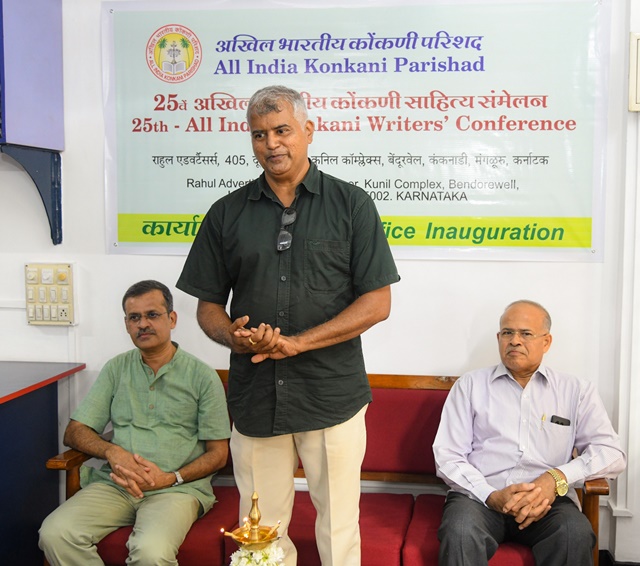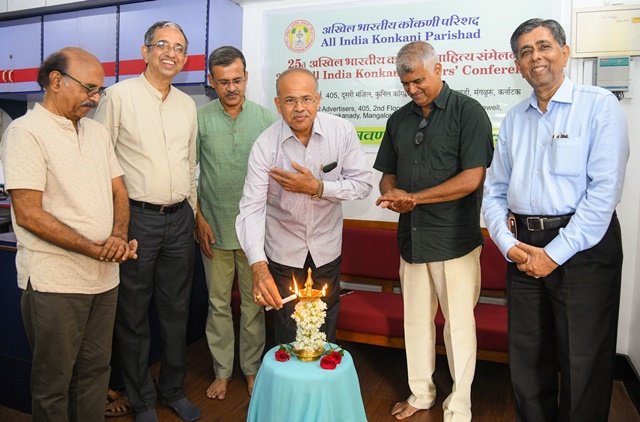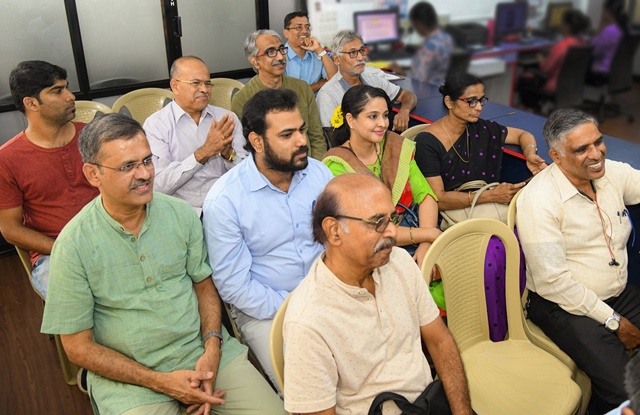 Poet Melvyn Rodrigues, Executive Council Member of Sahitya Akademi urged all konkani associations and individuals to join hands with the Parishad and World konkani Centre to make the All India Literary Coferene a grand event, as it marks silver jubilee of the Sammelan this year.
Gurudath Bantwalkar, CEO of World Konkani Centre, Prof. Flora Castelino, HOD of Konkani, St Aloysius College, Anchor Suchithra S Shenoy, University College Professor Venkatesha Nayak, Fr Rupesh Madtha from Raknno Konkani Weekly, Fr Alwyn Carmelite from Uzwad Konkani Fortnightly, Floyd Cascia and Gerald Consceso from Konkani Natak Sabha, Daya Victor Lobo from Akar Innovations, Literature Vincent Pinto Anjelore presented their views and shared ideas.
Konkani Language Advisory Board Member at Sahitya Akademi H M Pernal welcomed the gathering and moderated the discussion.