Mangaluru: Francis Fernandes Cascia, Fr Ronald Serrao, Prem Lobo to get KNS Kalakar Puraskar
- Media Release


Mangaluru, 23 Sep 2023: Three Konkani artists will receive the Kalakar Puraskar Award from Konkani Natak Sabha (KNS) during its 80th annual day, which will be held on September 24, starting at 5 pm at Don Bosco Hall.
The 'Konkani Comedy King' Francis Fernandes Cascia, playwright Fr Ronald Serrao, and senior singer-cum-actor Prem Lobo will be honored with the prestigious Kalakar Puraskar for the year 2023, presented by Konkani Natak Sabha(R), Mangaluru.
These three senior artists have been chosen by the organization for their outstanding contributions to Konkani theatre. The award includes a shawl, fruits and flowers, a memento, a citation, and a cash prize of Rs 10,000.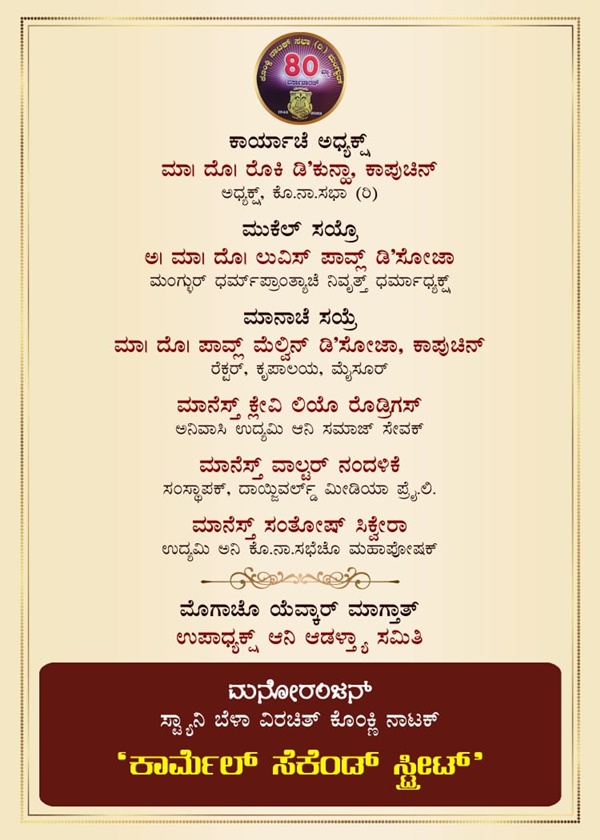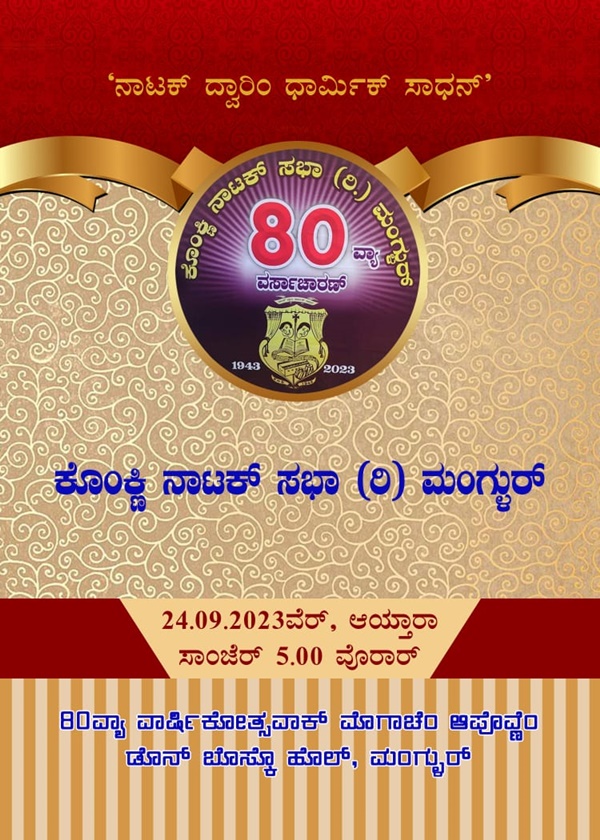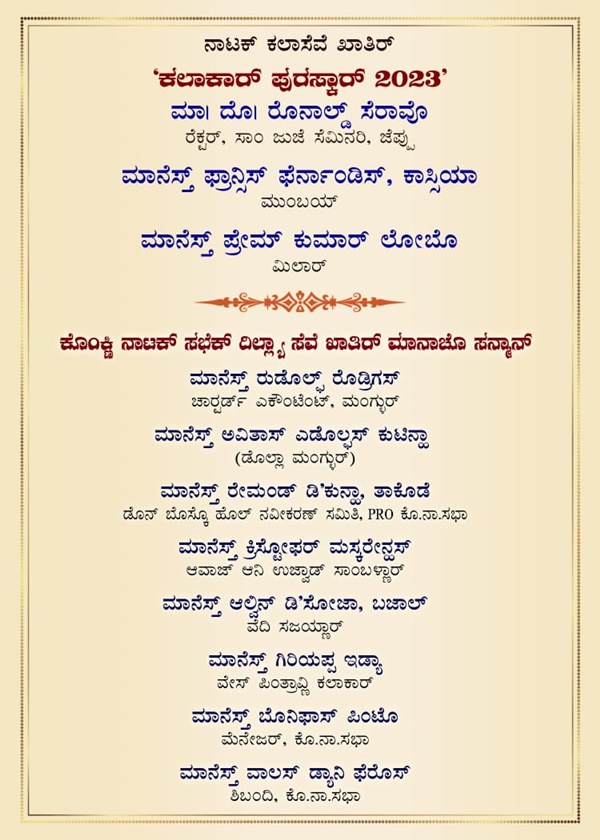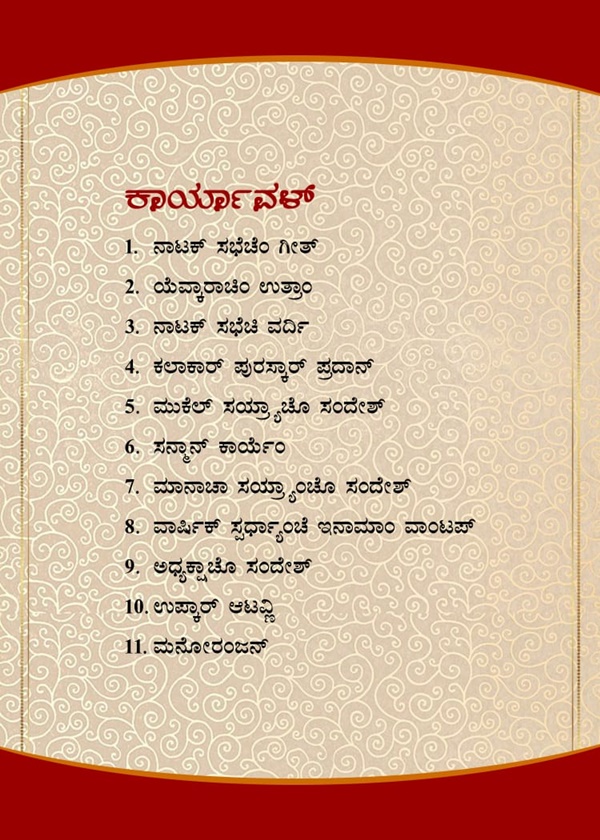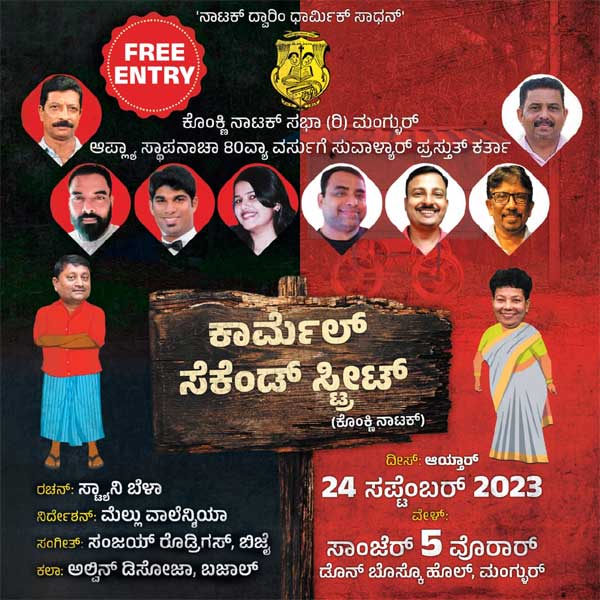 Francis Fernandes Cascia is renowned for his immense contributions to Konkani theatre. He has written and directed 33 Konkani dramas, authored two novels, and released three DVDs of his dramas. His play titled 'Mhataro Chorbela' set a record with 98 performances in different countries. In addition to his writing skills, he has also gained popularity for his direction and acting in plays.
Fr Ronald Serrao has authored over 60 books in Konkani and English, including several plays on religious and social issues. As a talented musician, Fr Ronald Serrao has composed over 100 Konkani religious songs and produced 25 single-act dramas for Daijiworld TV. Currently, he serves as the Rector of Jeppu Seminary.
Konkani singer and composer Prem Lobo is recognized as one of the finest contemporaries of the late 'Wilfy Rebimbus. He collaborated with Wilfy Rebimbus in 280 musical nites and composed over fifty songs. He also presented his own musical nite in Mangaluru, featuring renowned local artistes. Prem Lobo has also acted in numerous plays, earning thunderous applause from audiences. As a member of KNS, he has contributed to the organization's annual singing competitions and drama presentations. His song collection titled 'Ek Premal Jelho' is well-known.
Meanwhile, the organization will also honor its eight associates for their immense contributions to the organization. Rudolph Rodrigues, Avitas Adolphus Cutinha, Raymond Taccode, Christopher Mascharenhs, Alwyn D'Souza Bajal, Giriyappa Idya, Boniface Pinto, and Vales Dyani Feros will be felicitated at the event.
The 80th annual celebration will commence at 5 pm at Don Bosco Hall on Sunday, September 24. After the stage program, KNS members and artists will present the play 'Carmel Second Street,' written by Stany Bela and directed by Mellu Valencia.