Mangaluru: Construction of Indian Coast Guard Academy begins at Kenjar
Bellevision Media Network


Mangaluru, 23 Sep 2023: The process of building the first Indian Coast Guard Academy has begun at Kenjar on the outskirts of the city. A 158-acre land is handed over to the defence ministry for the purpose. Now compound wall is being built around the land.
The project is expected to get completed by 2026. The Coast Guard which was formed in 1977 to protect the water space of India, does not have a full-fledged training academy. The country's defence forces have their own academies. For Coast Guard candidates, 22 weeks of training is given at naval academy at Elimale in Kerala. In addition, there is a temporary coastguard training centre at Kochi.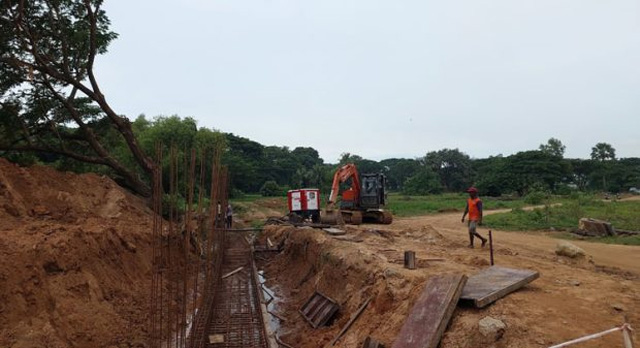 The project is estimated to cost Rs 1000 crore. Coastal Karnataka has the geographical landscape that is favourable for establishing academy. The present land is by the side of Phalguni river. In addition, the third chief office of Coast Guard is at Panambur. Port and airport is also nearby. So Kenjar was picked as the suitable place for construction of the academy.
Nine different schools will be there inside the academy. Around 650 trainees will be elected for the purpose which includes foreign nationals also.
Kerala was lobbying to get the academy built in their state near Valapattanam river on Irinavu beach near Ayikal of Kannur district. However, the then union defence minister Nirmala Sitaraman had visited Kenjar, along with the director general of Indian Coast Guard in December 2017 and inspected the area. Later, the project was awarded to Mangaluru.