Mangaluru: All should unite regarding Cauvery dispute – Dinesh Gundu Rao
Agencies


Mangaluru, 21 Sep 2023: "All should unite, speak and campaign regarding the Cauvery water dispute," said Karnataka minister of health, Dinesh Gundu Rao.
Speaking in Mangaluru on Wednesday, he said that we should study the current situation and proceed according to reality. "Rain has decreased in the state and we do not have water to release to Tamil Nadu. Therefore, let us unite together politically and discuss. The state MPs should speak about the Kaveri dispute in Delhi. Chief minister Siddaramaiah has asked for the prime minister's time," he said.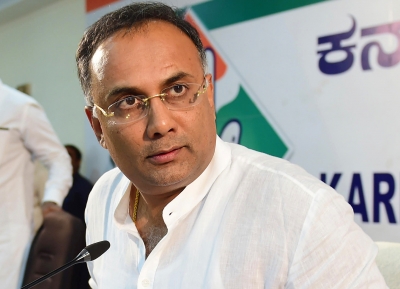 Over the discussion on three DyCMs, he said that there is nothing wrong about having three DCMs. "But the high command will decide about it. There is no need for public discussion about it," he said.
On BJP leader C T Ravi', he said, "CT Ravi is devastated by defeats. It is better if he remains quiet. People have sent him out from the assembly. The party has also sent him from Delhi. Talking unnecessarily is not right. He could not appoint the opposition leader. He has the habit of remaining in the news. It was said that there is no unity in the Congress before elections. We know what happened when we worked in unity. We are united," he said.
Over the ban on hookah bars in the state, he said, "Hookah bars cause problems and they spoil public health. Therefore, we intend to amend the Act and bring about the change. Hookah bars cause various illnesses. It is found that other chemicals are added to it. It is difficult to control it. Therefore there should be no hookah bars at public places such as bars and restaurants."