Yogbale Tanushree Pitrodi from Udupi has attempts a second Guinness World Record
By Richard D'Souza

Bellevision Media Network


Udupi, 22 July 2023: Yogbale Tanushree Pitrodi from Udupi has attempted a second Guinness World Record. This Guinness record attempt was successfully completed in the presence of his classmates and teachers in the hall of Saint Cecilia's School, Udupi.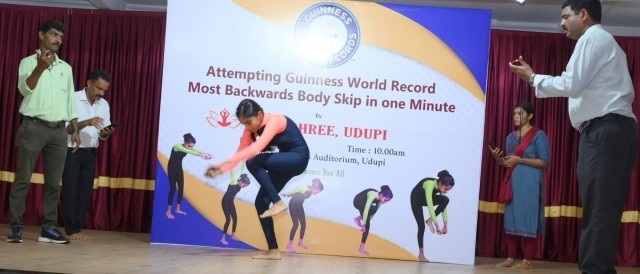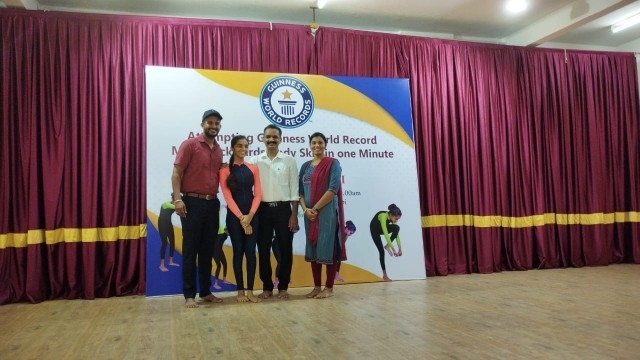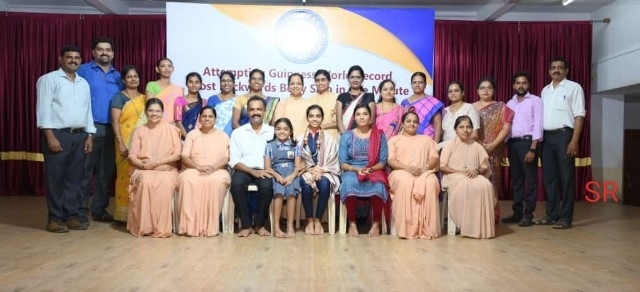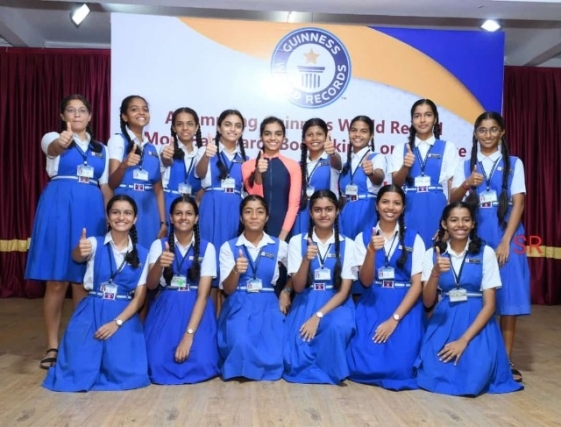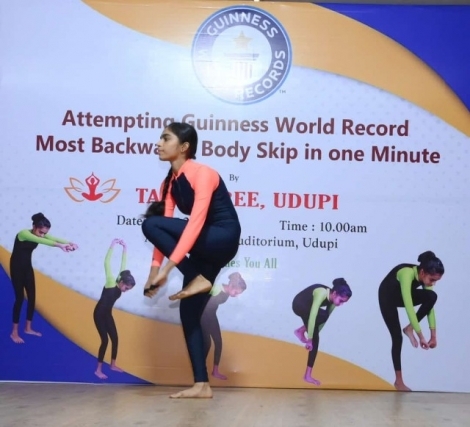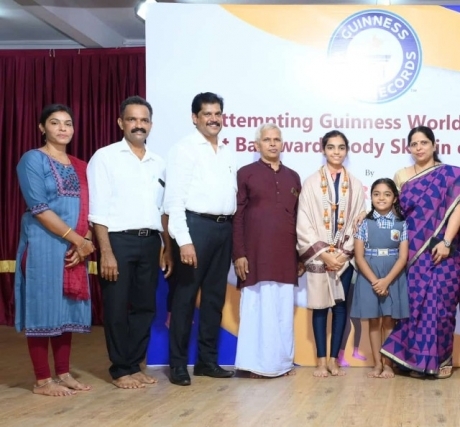 This is Tanushree's ninth world record attempt out of a total of eight world records so far. Most Backward Steps in One Minute, a posture of moving both hands to the back of the body, encircling both legs and moving the hands to the front, she did this 53 times in one minute. Tanushree has broken the previous record of 48 times in one minute.
The Guinness World Records organization will check it and issue a certificate of qualification. On this occasion, Sister Preeti Krasta, Natya Guru Ramakrishna Kodancha, Indrali Jayakar Shetty, Nagar Sabha member Lakshmi Bhat, school students were present of Saint Cecilia's Educational Institution.