Inauguration of Father Muller Competence Learning Centre & Dr M L Dhawale Oration 2023
Pics: Stanly Bantwal

Bellevision Media Network


Mangaluru, 14 July 2023: After the successful launch of the academically exuberant platform last year for undergraduates and post graduates, Dr M L Dhawale Oration and Potentia along with the Muller's Young Research Award, this year too, Father Muller Homoeopathic Medical College organised 3 day event under the umbrella of Dr M L Dhawale Oration and Potentia 2023.
July 11th & 12th 2023 witnessed paper presentations from in house students for Muller's Young Researcher Award and students from National level Colleges in and around Mangalore for Potentia respectively.
On the culmination of the Dr M L Dhawale Oration and Potentia 2023, on July 13 2023, Father Muller Competence Learning Centre was inaugurated. Rev Fr Roshan Cratsa, Administrator briefed on Competence Learning Centre that it is a skill lab for students to simulate and learn on near life mannequins and models, that will enable learner to err confidently and learn effectively. It has been a state of the art simulation lab for the hands-on-training for students and also including Homoeopathic subjects as a skill based learning medium, first of its kind. It was blessed by Rev Fr Richard Aloysius Coelho, Director, FMCI and inaugurated by the Chief Guest, Dr Prasanna Kumar, Consultant Physician, Dr Prasanna Kumar's Homoeopathic Clinic, which was followed by the inauguration of Dr M L Dhawale Oration. The august audience was welcomed by the Principal of FMHMC, Dr E S J Prabhu Kiran.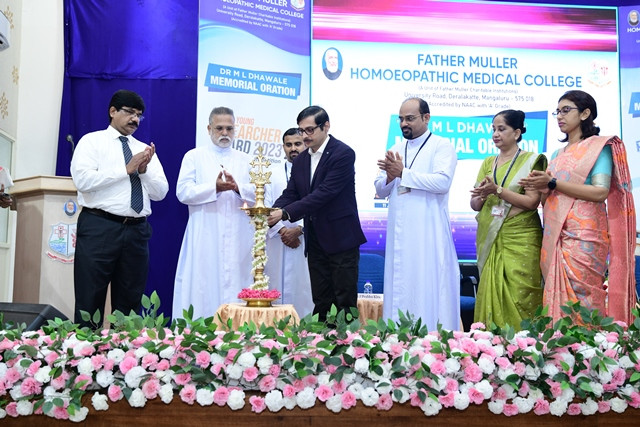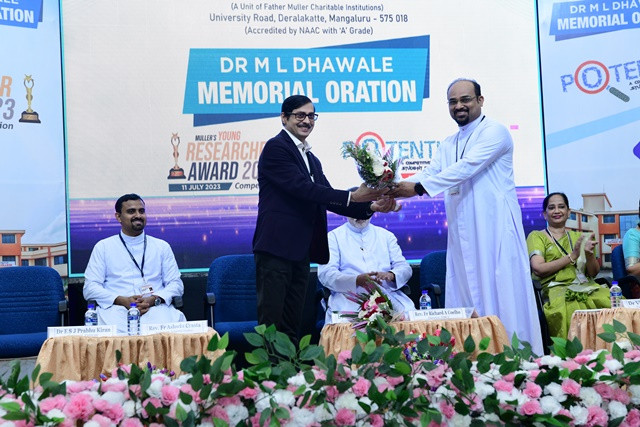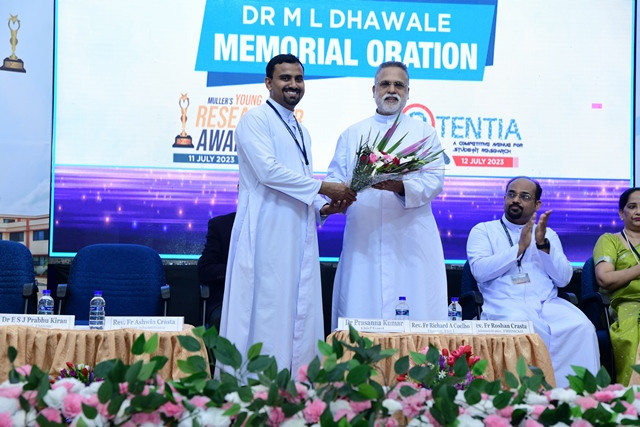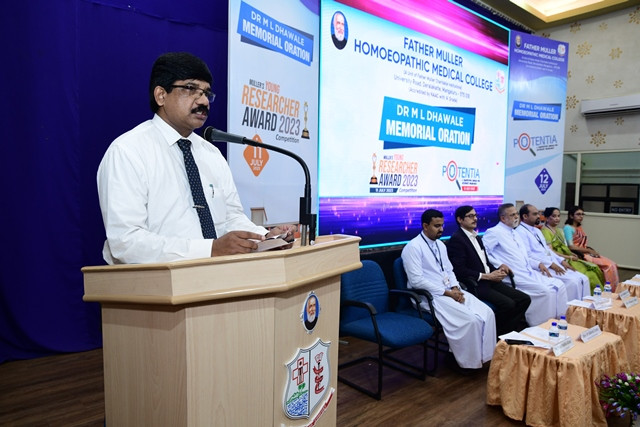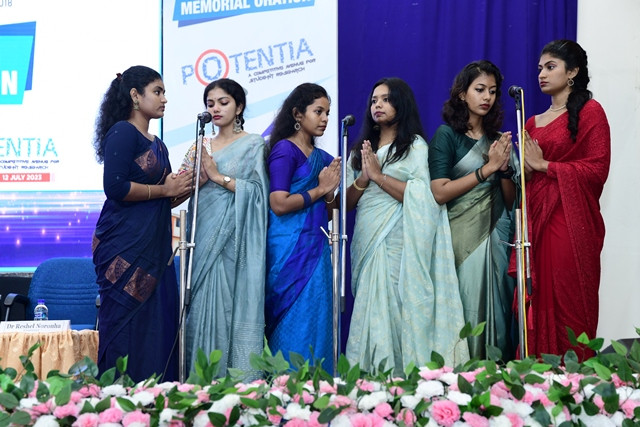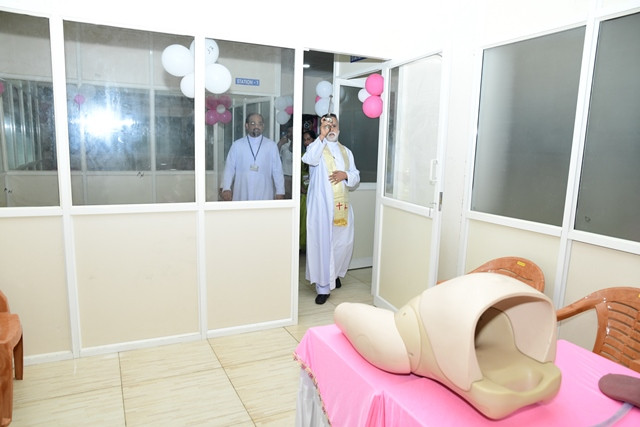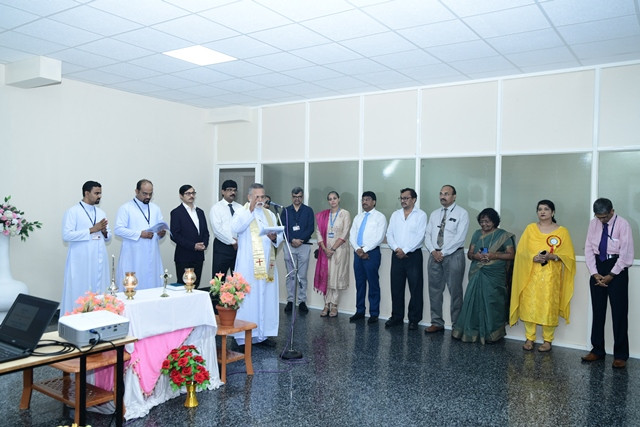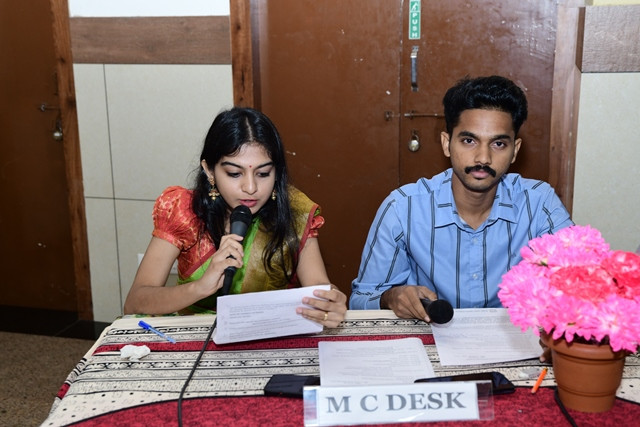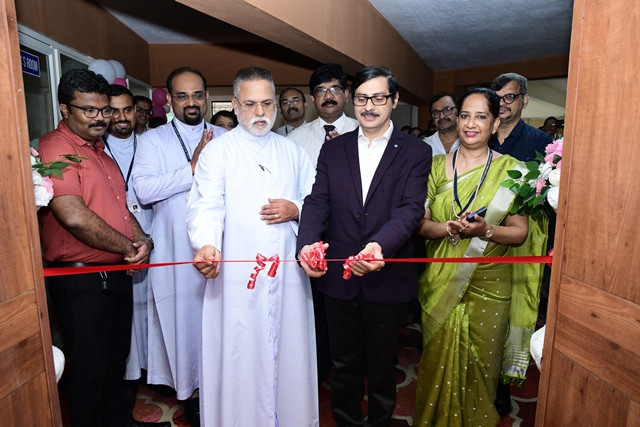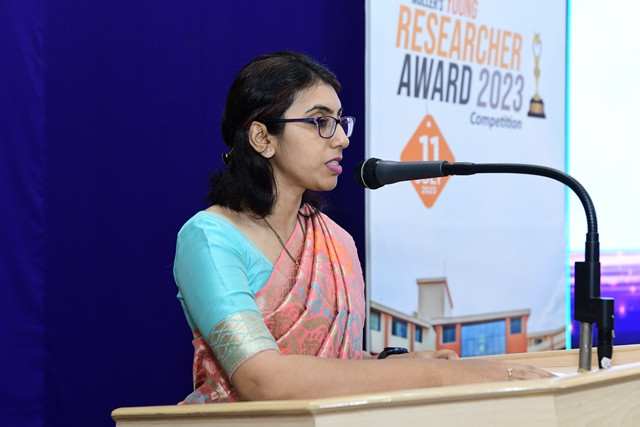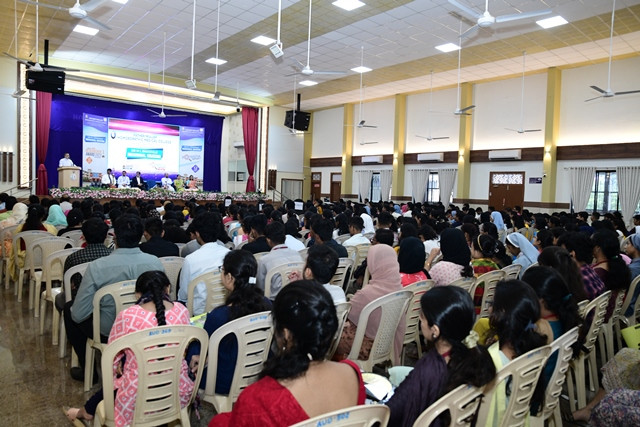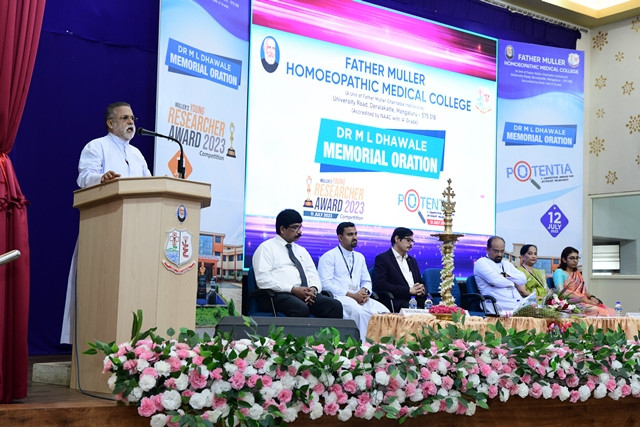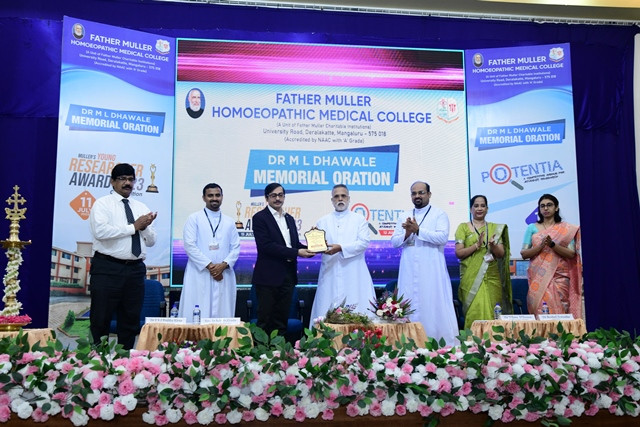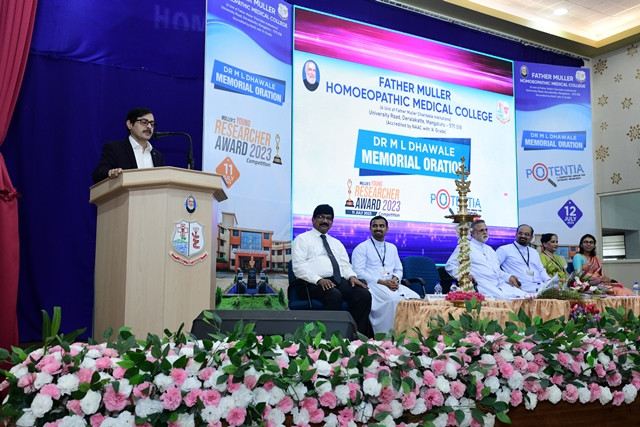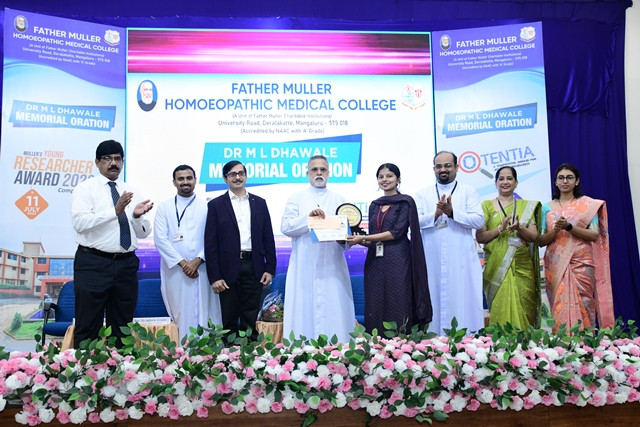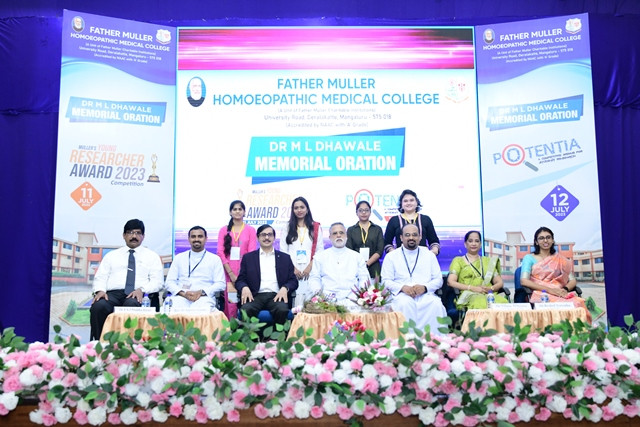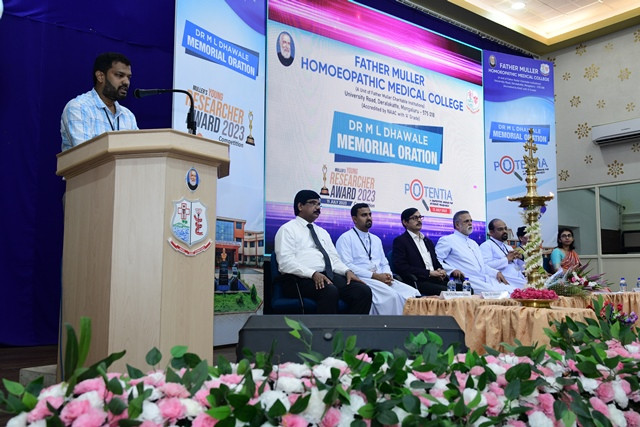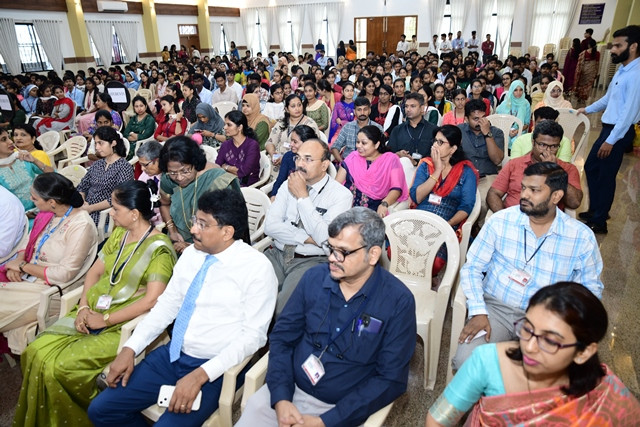 Names of the winners of various competitions were announced by Dr K John Paul, Scientific Committee, Dr M L Dhawale Oration which are as follows
Winners of Research Paper Presentation :
1st Prize - Dr Devi Sekar, Dr Gururaju Homoeopathic Medical College, Gudivada
2nd Prize - Ms Prerana.K, Bhagwan Buddha Homoeopathic Medical College, Bangalore
3rd Prize - Dr Tanaya Sovani, Dondumama Sathe Homoeopathic Medical College, Pune
Winners of Research Poster Presentation :
1st Prize - Ms Pavithra, Alvas Homoeopathic Medical College
2nd Prize - Dr Pavani Chidirala, JSPS Homoeopathic Medical College
3rd Prize - Ms Sai Shreya Roy, JIMS, Hyderabad
Ms Anna Johnson of IV BHMS was announced the winner for Muller's Young Researcher Award 2023.
In his Address, Chief guest of the day, Dr Prasanna Kumar commemorated his initial days at Father Mullers where he came across the name of Dr M L Dhawale for the first time, and also remembered all the Pioneers including even the Allopathic doctors like Dr M L Dhawale who have contributed in formulating the initial framework for Homoeopathic education. Dr Prasanna also lauded accolades to the Standardized Case Record, unique in itself in whole of India and reminded the students that there is no shortcut to success which comes along with strong theoretical foundation. Also instructed stuents to be updated with regular revision of basics of each subject and thorough knowledge of lifestyle disorders for an excellent practice.
Dr Prasanna Kumar was felicitated by the President of the event.
Rev. Fr Richard Aloysius Coelho in his presidential address reminded the audience regarding the importance of gratitude which should be remembered for the growth of the individual and the institution in totality while remembering the Late Dr M L Dhawale on today's occasion, who was one of the founding pioneers of the strong foundation of FMHMC.
Dr Reshel Noronha, Convener, proposed the vote of thanks.
Rev Fr Ashwin Crasta, Assistant Administrator and Dr Vilma Meera D'souza, Vice Principal were present on the dias.
Dr Shilpa Metri, PG scholar & Mr Akhil Monteiro, III BHMS compered the event.
There was a presentation on Research Protocol by Dr Harleen Kaur, Research Scientist, CCRH, Govt. of India & Editor, Indian Journal of Research in Homoeopathy.