Mangaluru: Congress observes silent protest over Rahul Gandhi's Lok Sabha disqualification
Bellevision Media Network


Mangaluru, 12 July 2023: Several Congress leaders and party workers observed 'maun satyagraha' (silent protest) on Wednesday July 12 to express solidarity with Rahul Gandhi, who, according to them, was 'erroneously' convicted in a defamation case and disqualified from Lok Sabha (LS).
Addressing the gathering before beginning the protest, former MLA J R Lobo said, "We feel that democracy is in peril due to the present union government. The BJP government in the center is involved in hate politics against Congress leader Rahul Gandhi. He is striving to save the democracy of this country. In this regard, he took a padayatra from Kanyakumari to Kashmir. When Rahul Gandhi raised his voice against the undemocratic rule, he was disqualified as a member of the parliament."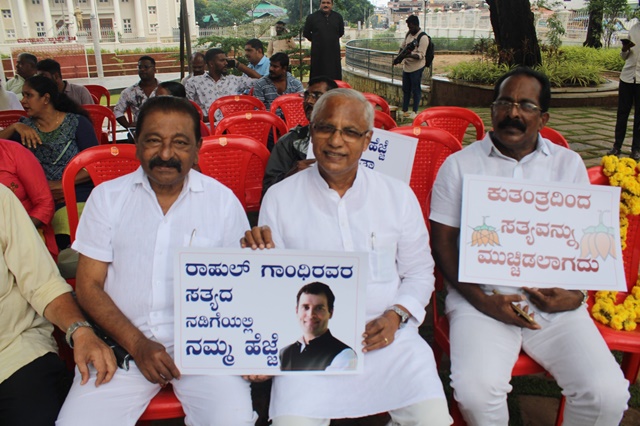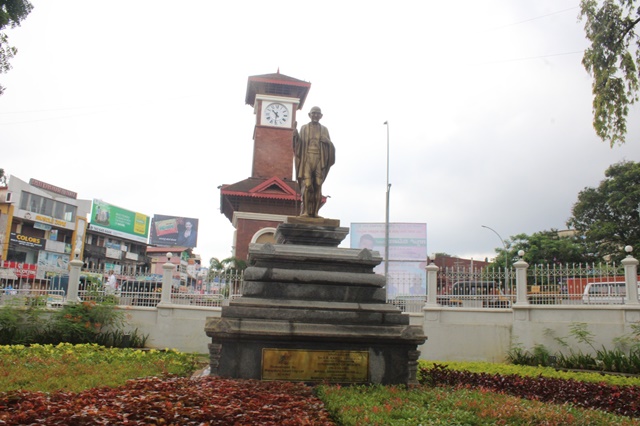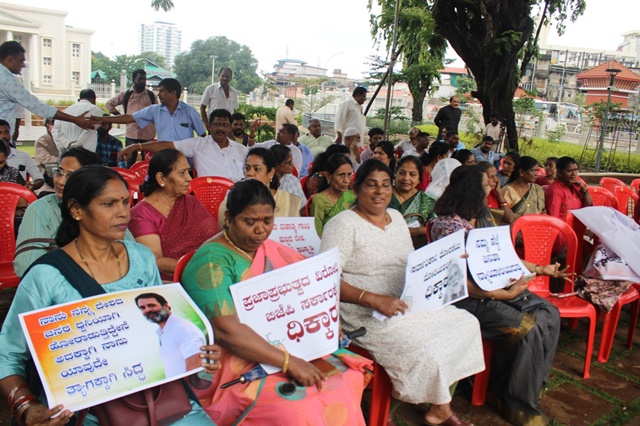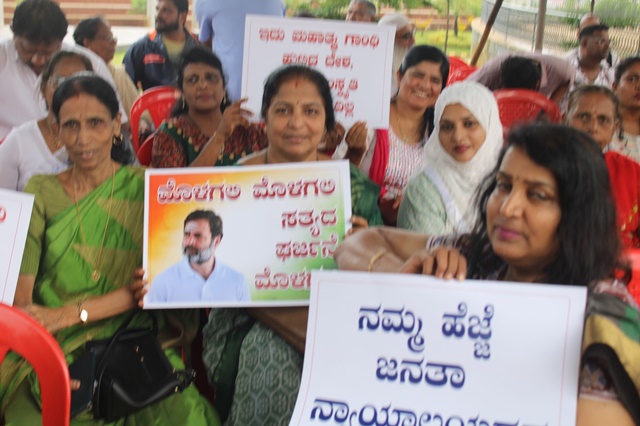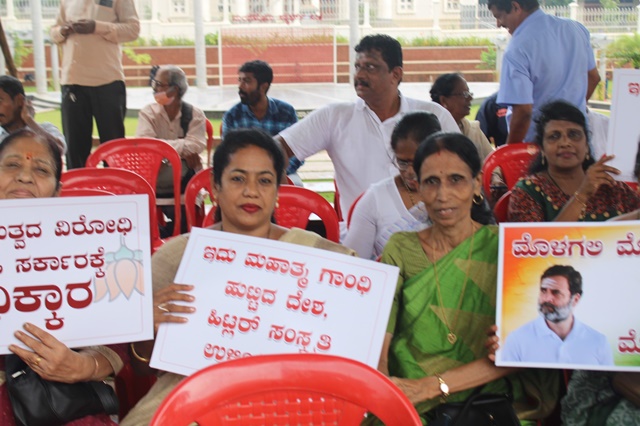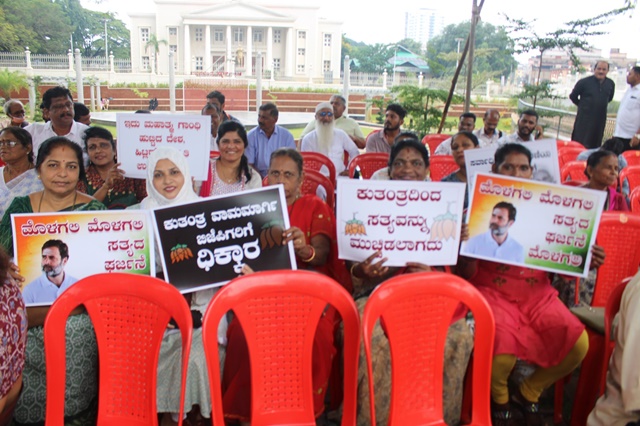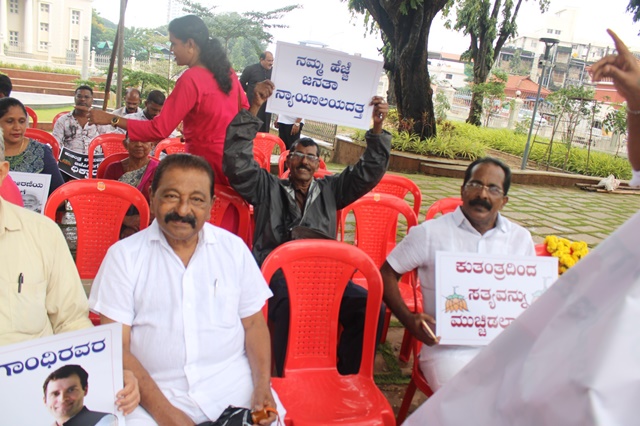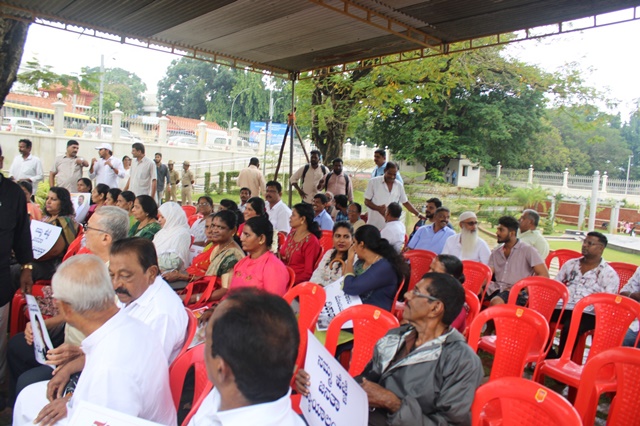 The protest began after the garlanding of statue of Mahatma Gandhi in front of the Town Hall.
Congress leader from Uttar Pradesh Nakul Dubey said, "The BJP government is selling the nation but the Congress wants to save the country. The BJP is selling the country to capitalists."
He also added that Rahul Gandhi will be the next prime minister of the country.
Congress leaders Prakash Salian, Abdul Saleem, Abdul Rauf, Shalet Pinto, Sabitha Misquith, T K Sudhir, Subodh Alva, and others were present.