Inauguration of a unique Creche facility 'Chiguru' at MIT Campus
By Richard D'Souza

Bellevision Media Network


Manipal, 06 July 2023: The day care 'Chiguru' was inaugurated by Dr Ranjan R Pai, President, MAHE Trust & Chairman Manipal Education & Medical Group (MEMG) ,Dr. H S Ballal, Pro Chancellor, MAHE, Lt Gen. (Dr) M D Venkatesh, Vice Chancellor MAHE, Dr Narayana Sabhahit, Pro-VC Technology & Science MAHE, Dr. Giridhar Kini, Registrar, MAHE, Cdr. Dr. Anil Rana, Director MIT, Dr Somashekara Bhat, Joint Director, MIT were present during this occasion.
Dr. Ranjan R. Pai President, MAHE Trust & Chairman Manipal Education & Medical Group (MEMG), commended MAHE for taking this initiative to improve the well-being of employees and urged MAHE staff members to make use of this facility.
With a total capacity of 39, this facility can accommodate children from 8 months to 7 years old. In order to match the working hours of staff members and ease the pick-up and drop-off, the creche has been established inside the campus in the residential area with extended hours (7:30am to 6:00pm). A committee of the MIT-MSAP Faculty club, led by Dr. Kannan, Faculty, MIT, Manipal, coordinates the creche's operations.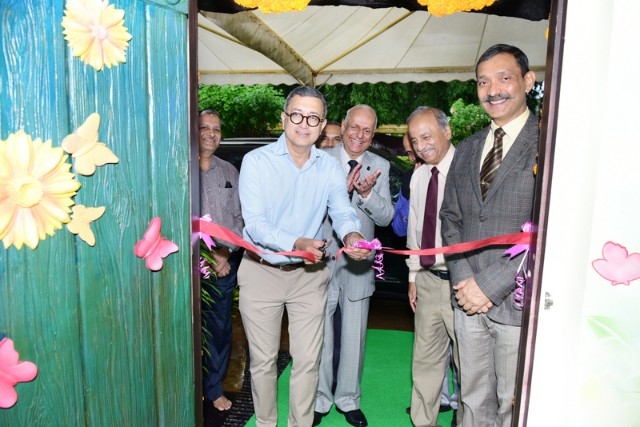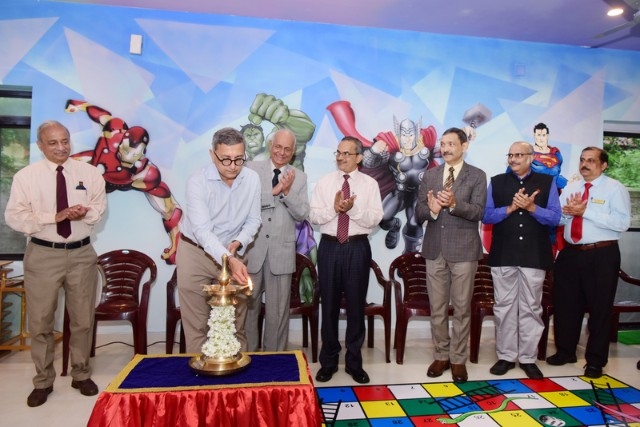 Ms. Ashwita Pokala and Ms. Riti Ramesh, students in the Department of Civil Engineering at MIT, Manipal, designed the creche as their final year design project in 2021 while working under the guidance of Dr. Raghavendra Holla. Dr. Ranjan R. Pai interacted with students online and congratulated them for their creative idea.
The design includes age-appropriate theme-based rooms, kid-friendly furniture and restrooms, foldable and modular furniture, CCTV live footage to parents, audio-visual aids in each room, a smart interactive board for early learning, a week's worth of planned activities, and a toddler outdoor park adjacent to the facility. The creche provides assistance to children for speech, hearing, and brain-building exercises with the support of an experienced team of staff members deployed from MAHE and support from Manipal College of Health Professionals (MCHP), MAHE.
Dr. Arun G Maiya, Dean, MCHP, Manipal explained the details of activities planned. The secretary of Chiguru team, Prof. Parthesh Shanbhag, Faculty, Department of Commerce, rendered vote of thanks.