State level Inter – Collegiate IT Fest 'PINNACLE-2K23' at St Philomena College, Puttur
Bellevision Media Network


Puttur, 09 June 2023: Department of Computer Science St Philomena College organized a State level Inter – collegiate IT Fest 'PINNACLE-2K23' on 7 June 2023 at the College premises and inaugural function was held in SJM Hall of the College. Shivaiah K Senior Software Engineer, IBM Bangalore participated as Chief Guest. After lighting the sacred lamp, he went nostalgic in his inaugural speech by remembering the opportunities provided and the way how it made them learn the necessary skills needed in the job market.
Fathimath Sanida, BCA I Rank holder in the Mangalore University Examinations 2021-22 was felicitated on the occasion. Vidushi Anushree K was also honored for her contributions towards Art and Culture in the College.
Rev. Fr Antony Prakash Monteiro, Principal of the college participated as the guest of honour said that the tradition to excel is the hallmark of the department. "We are in a society where there is zero tolerance. Sharing of thoughts and knowledge by coming together in the platforms which enrich knowledge thereby contributing towards the society for the common good".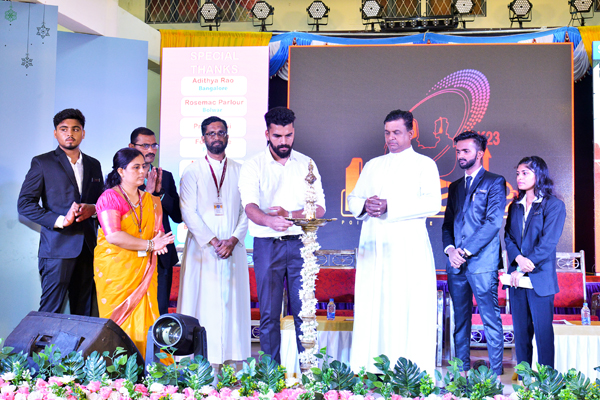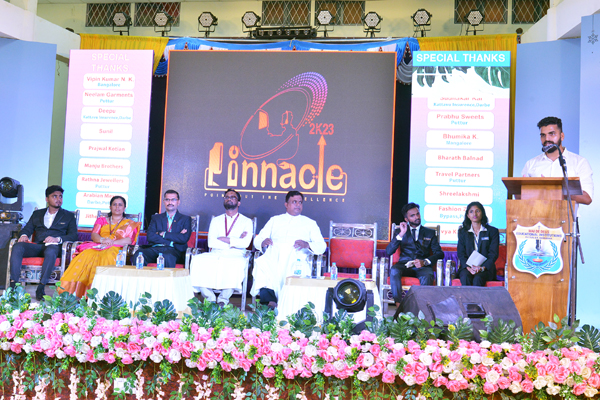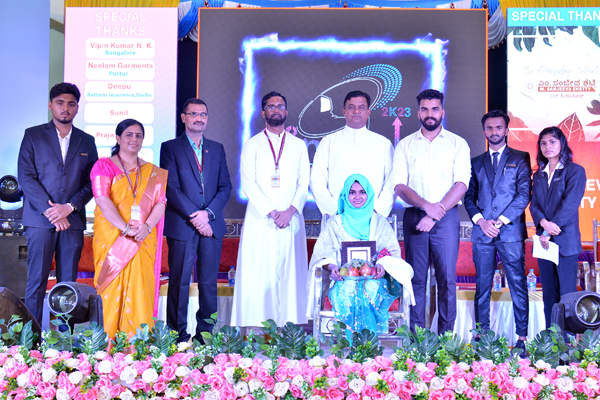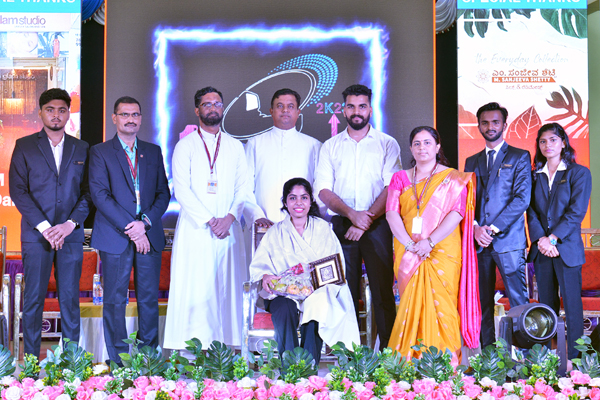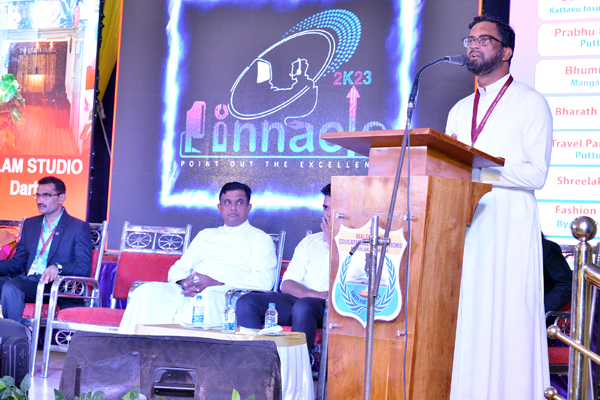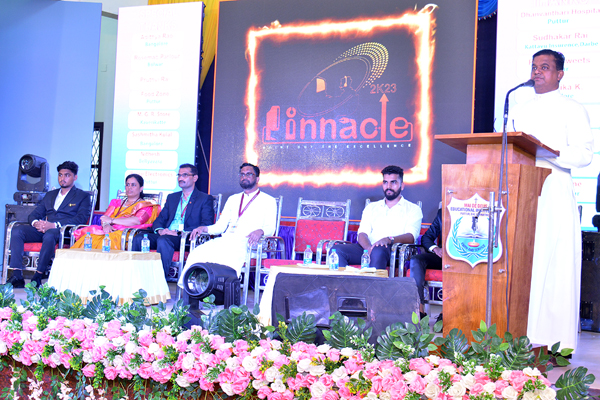 President of the function Very Rev. Jerome Lawrence Mascarenhas, Correspondent of the College said in his presidential remarks that things which promote life should always be encouraged and thus the knowledge explored should be a gateway towards success.
Disha and Team of IIBCA rendered prayer. Johnviston Dias IIIBCA and Veeksha IIIB.Sc., Student Coordinators of Pinnacle Fest welcomed and proposed vote of thanks respectively. Geetha Poornima K and Rajeshwari M. The Department of Computer Science performed various tasks. Brinda of II BCA compered the Programme.
In the Fest there were ten events. Seventeen teams participated and two hundred and fifty students took active participation making the success legacy of PINNACLE IT FEST a continuum.