Parents Teachers Meeting (PTA) held at Milagres College, Kallianpur
By Prof. Archibald Furtado

Bellevision Media Network


Udupi/Kallianpur, 03 June 2023: Around 10.00 am a beeline of enthusiastic parents from far and near, from distant Byndoor to Kaup, Basrur, Kokkarnne to Kemmannu arrived in the College Campus to see their ward / children's progress and have one to one discussion with Class teachers and other Lecturers, to find solutions to academic or behavioural problems if any…
On Saturday, 3rd June, 2023, the College Silver Jubilee Auditorium was full to its capacity to have a short formal programme which was a given a start by invoking Almighty's blessings by Ms Melvita DSouza. As the proceedings were led by College PRO Mr Ravinandan Bhat, the guests and Office bearers, representatives of PTA were escorted to the dais, Dr Surekha Bhat extended a warm welcome to all gathered.
To continue with the formal proceedings – previous years report was tabled before the gathering by Convenor PTA Dr Surekha Bhat, followed by Receipts and Payments account by PTA Treasurer Prof Radhika Patkar.
IQAC Coordinator Dr Jayaram Shettigar gave a brief introduction of both previous Academic years and current years Office bearers and recalled their cooperation during the just concluded NAAC visit and other activities in the College.
On this occasion three distinguished achievers from the department of Kannada, in academic fields viz Dr. Harinakshi MD, and Dr Nithyananda Shetty who were awarded doctoral degrees Ph. D for their research works and Ms Monica Leona Mendonca a 10th Rank Holder in B.Sc., with draping of traditional shawl, garlands and mementos.
In her touching key note address Dr Surekha Bhat stressed upon regular follow-up by parents, what is happening in the College, as a cohesive team we – Parents - Students – Teachers can guide, correct and encourage them, protect them not to toe a wrong path, especially at this crucial age and stage of early adulthood.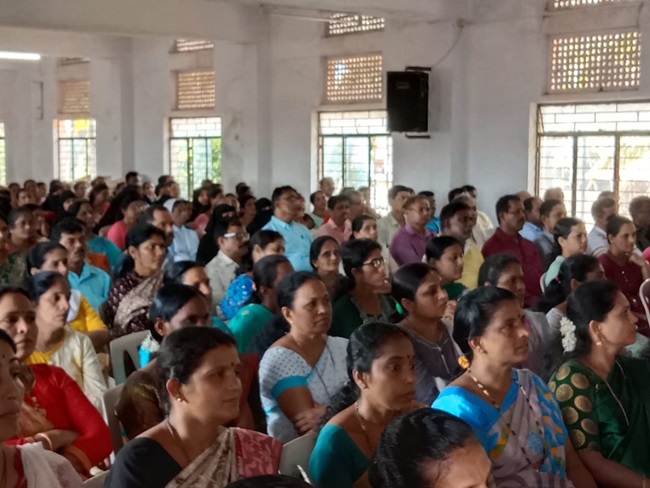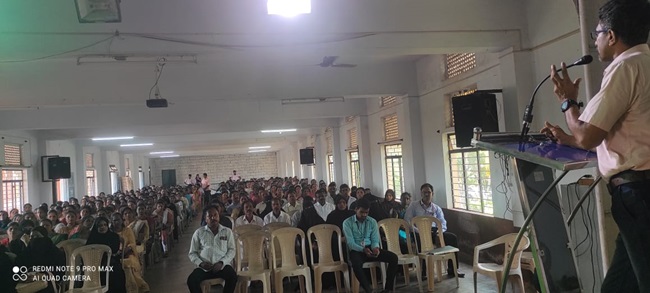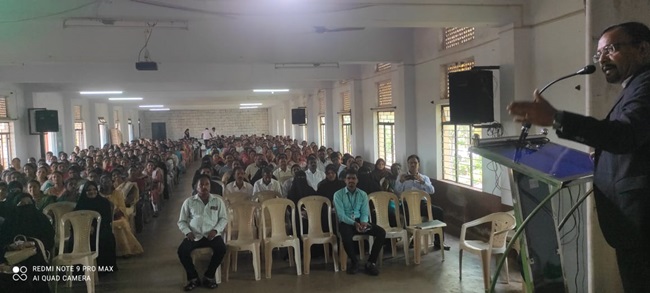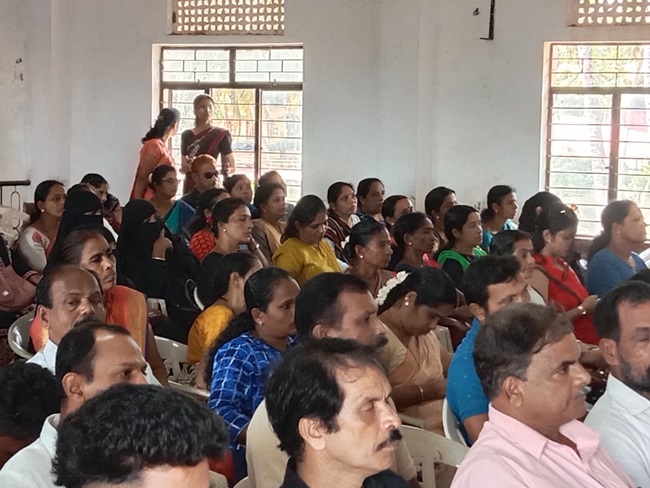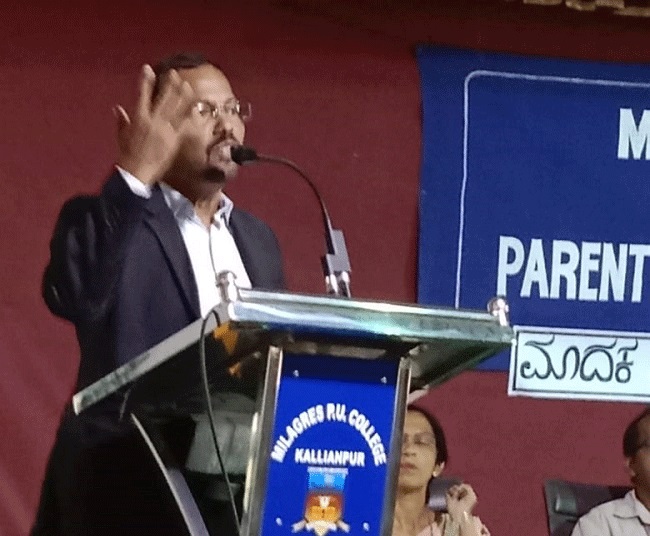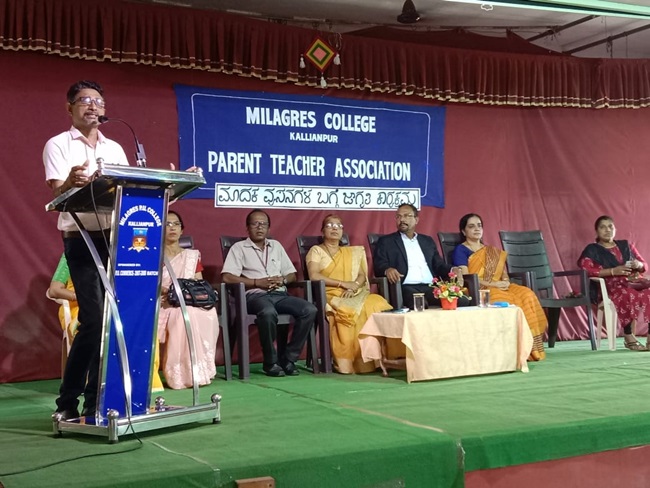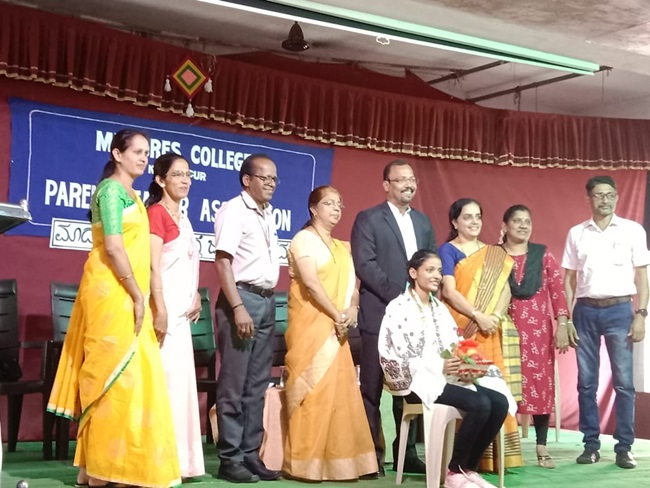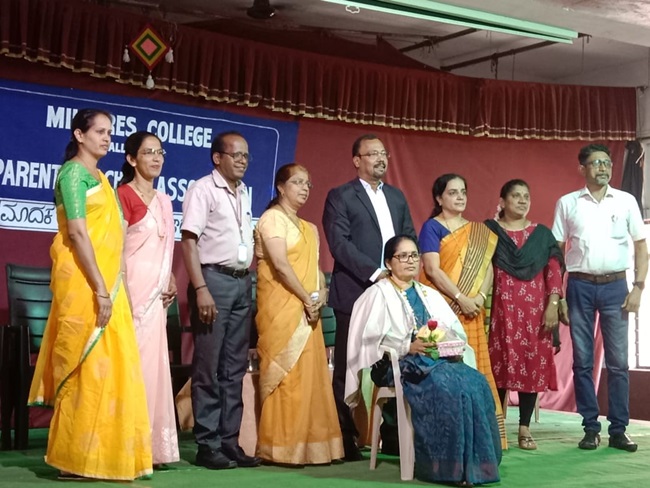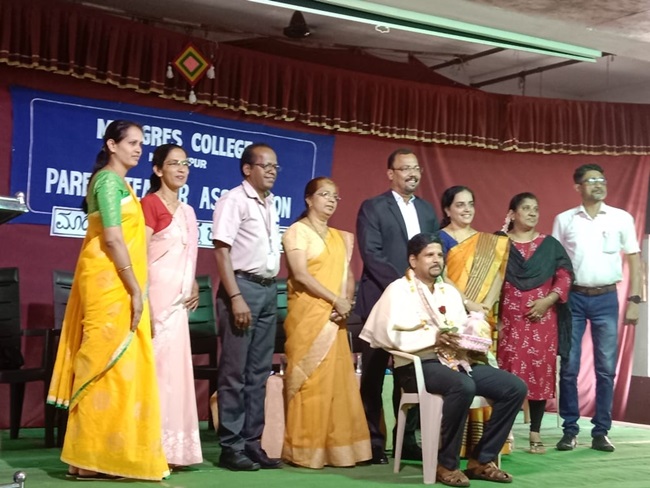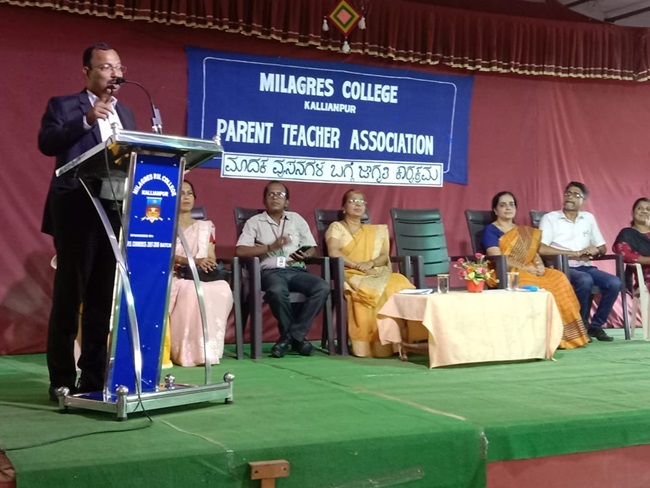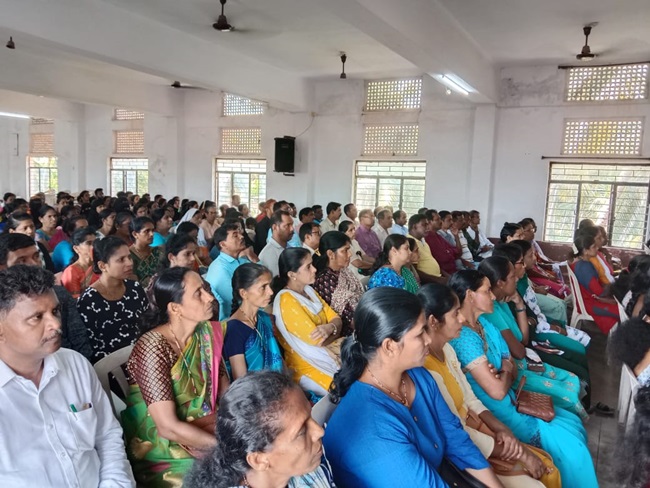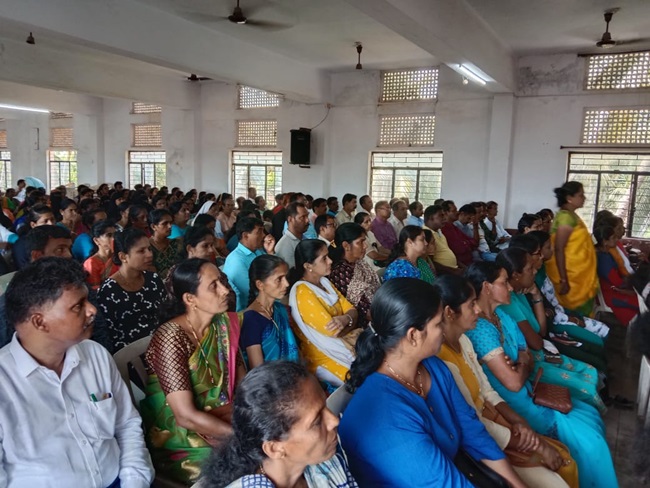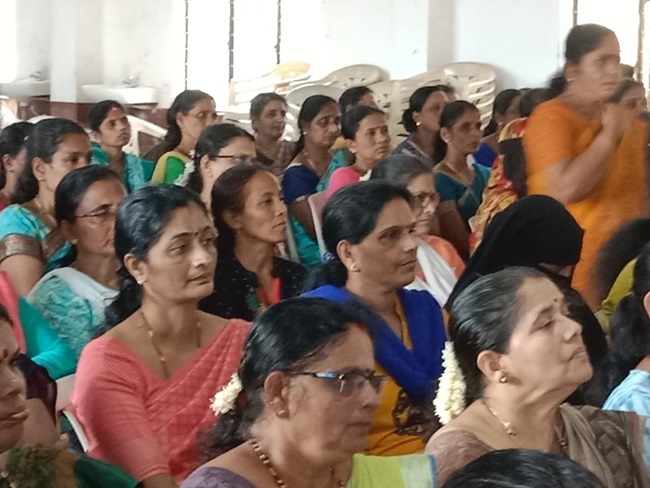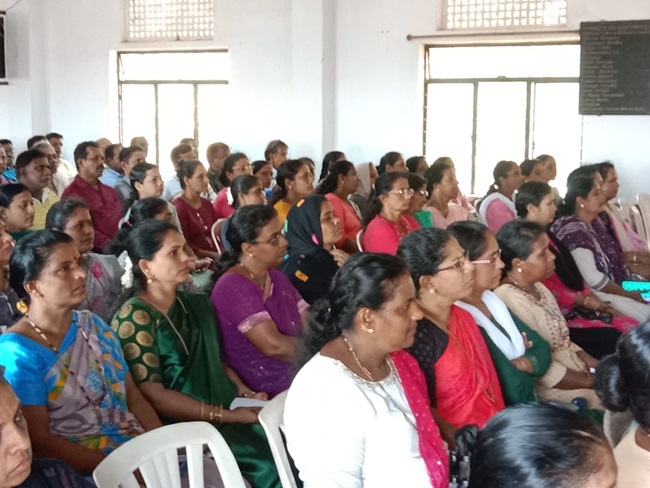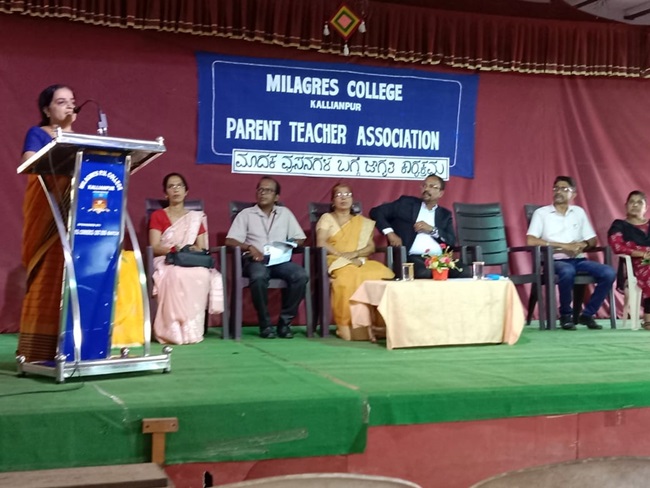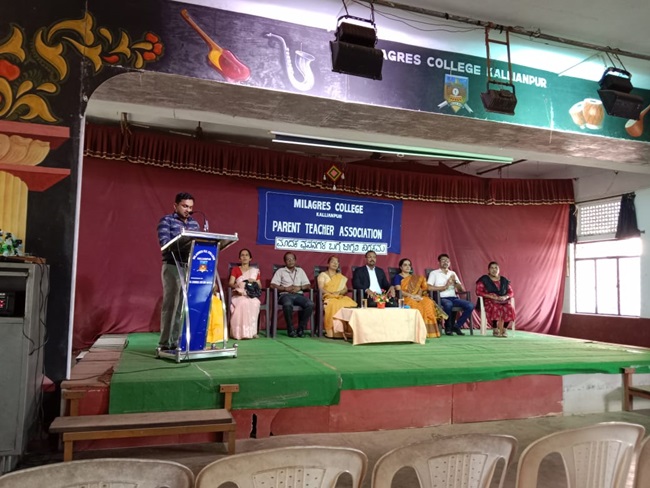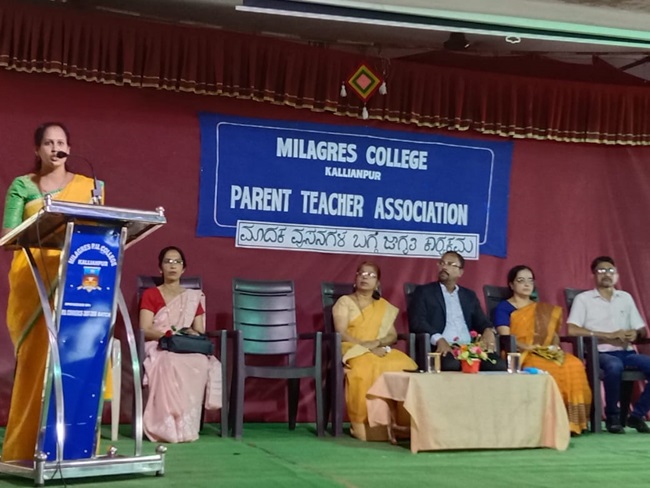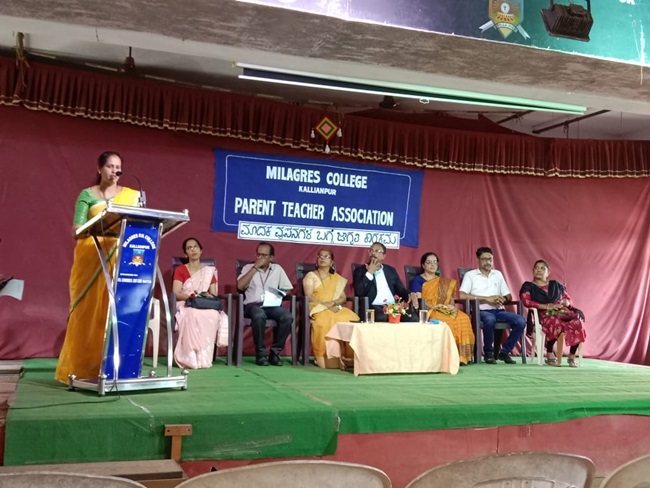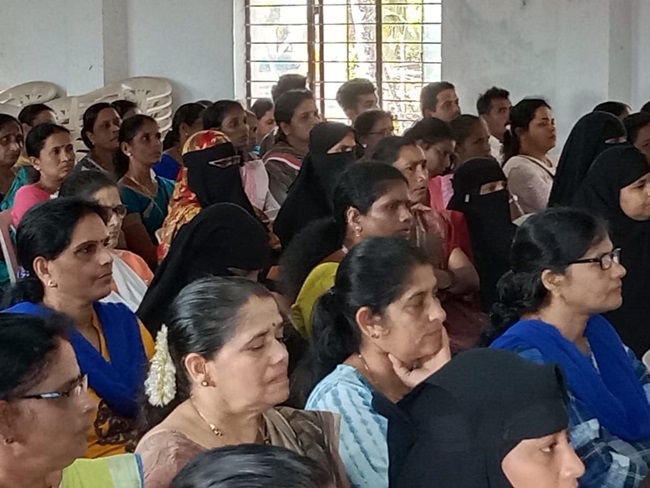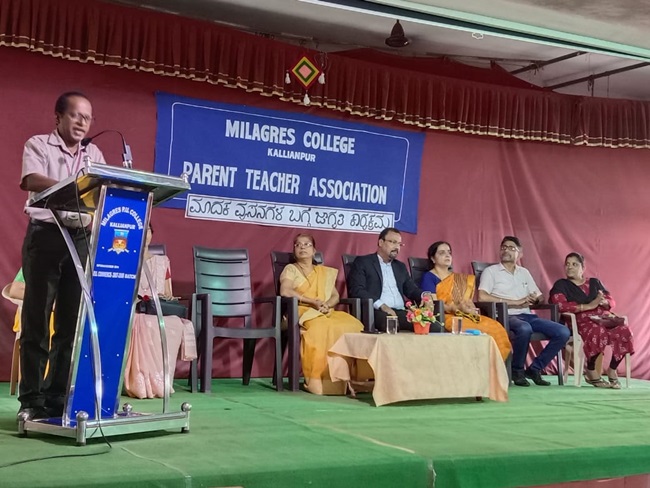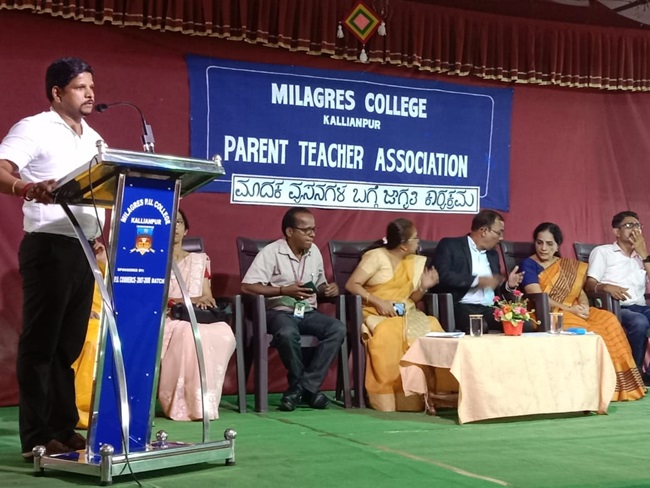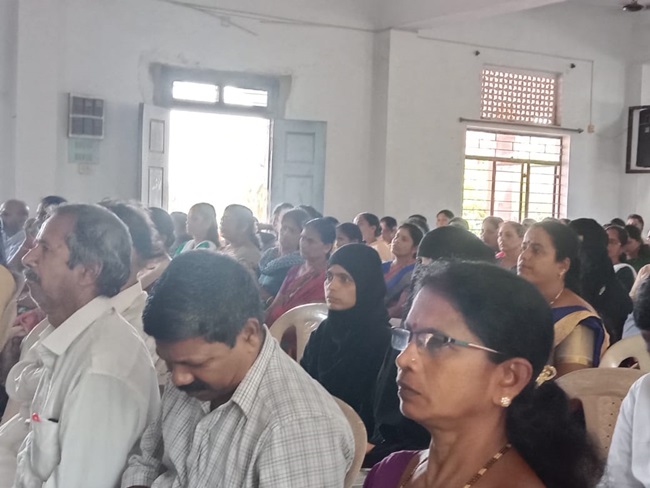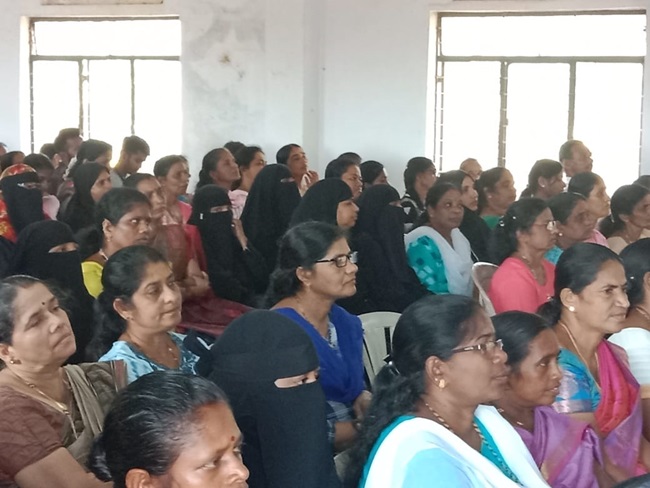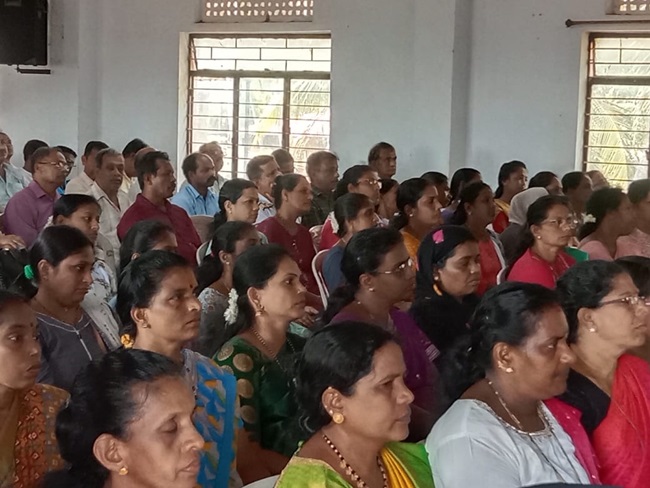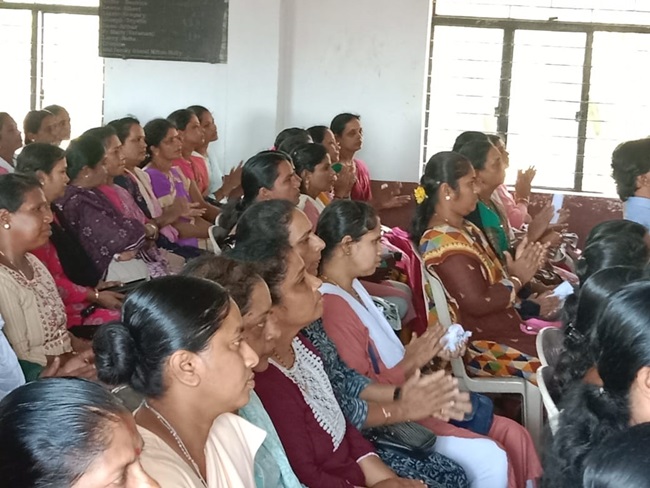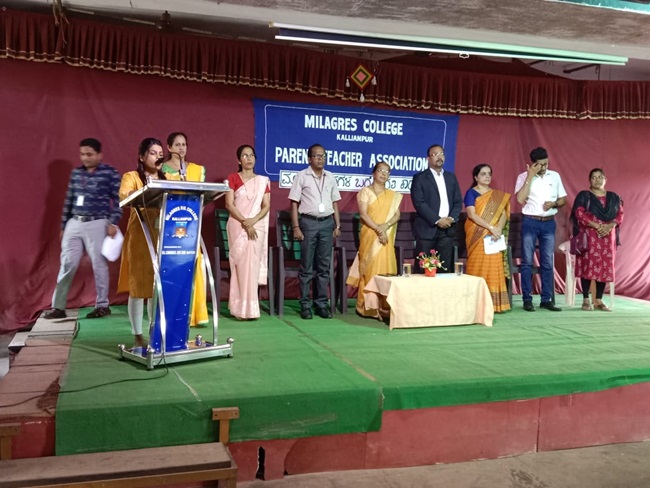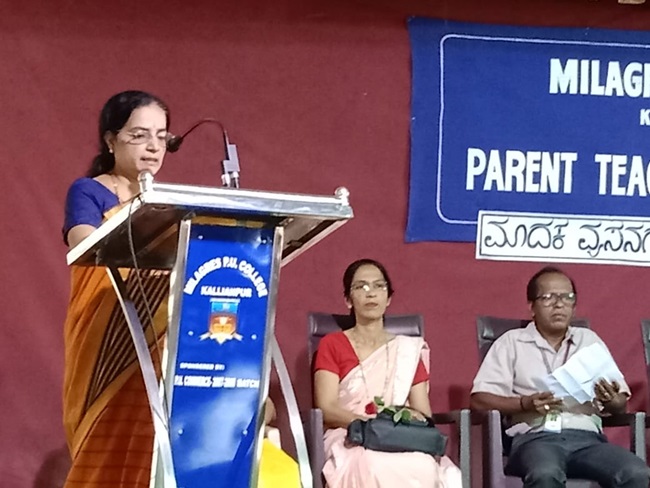 Vice President of PTA – Mr Vincent DSouza spoke on this occasion and appreciated the concern and care of Principal and his team of teachers.
In his presidential address Principal Dr Vincent Alva dwelt on three important issues – "is there a dire need of our students to work on part time? That too, late in the night. When some easy (or hard earned) money in the pocket lead to vices, bad companions and bad habits? A matter of concern…..While continuing, he made a difference between 'just working' and 'professional job' as the College strive hard to equip its students to be 'better citizens' and putting its best efforts in finding them 'lucrative placements', always treated them as their own, next only to you, their parents…"
The formal stage programme was concluded with vote of thanks proposed by Dr Nithyananda Shetty to all made it a point to attend this meeting and made it worth and useful.
About 600 parents have joined the meeting and they were given an opportunity to speak to various Class mentors, subject faculty, HOD, Deans, the Principal – and were presented with 'Students performance Reports', of just concluded 'Internal Assessments and the Attendance Status report', as its significance in the NEP evaluation system was already explained by the Principal.
As a whole it was a precious moment of joy for many parents and guardian's to have first hand information about their wards, as well as a glimpse of various activities those are happening in the Campus.