Renowned poet-critic-writer Prof K V Tirumalesh was much concerned about the language
Bellevision Media Network


Udupi, 20 Feb 2023: Renowned poet-critic-writer Prof K V Tirumalesh was much concerned about the language, being the bridge between the material world and the world of consciousness. Philosophy was the fulcrum of his circular thought process, said senior critic and Hon Director, Translation Centre of the Centra Sahitya Akademi, Prof S R Vijayashankar.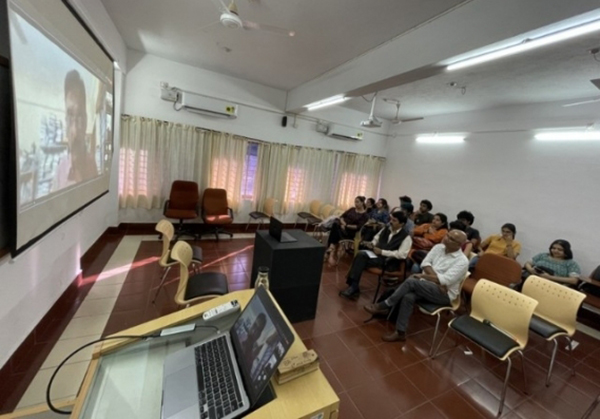 Speaking on 'Understanding Tirumalesh: A Tribute' under the auspices of Gandhian Centre for Philosophical Arts and Sciences (GCPAS), MAHE, Prof Vijayashankar said the late poet was rooted in his philosophical explorations and he was inclined to existentialism. Heidegger's philosophy of 'Being in the world' was central to his existentialism.
While Prof Tirumalesh experimented with different genres of writing such as poetry, short story, novel, children's literature, column writing etc, his scholarly writings on language studies, spread across several journals, need to be properly studied. The late poet was very sensitive in the use of language, Prof Vijayashankar said, citing Prof Tirumalesh's replacement of the phrase 'civilised weapons' with 'polished weapons' on the logic that weapons can't be civilised and many other examples from his writings.
In his introductory remarks, GCPAS Head Prof Varadesh Hiregange said Prof Tirumalesh's scholarly articles need to be brought out as books and translated too and he would be posthumously studied more than when he was alive. Prof Tirumalesh's student Prof Nemiraj Shetty, late poet's family members, many of his admirers and GCPAS students participated in the programme.