Bishop Emeritus Anthony Fernandes of Bareilly Diocese passes away
- Media Release


Mangaluru, 03 Feb 2023: Most Rev. Dr Anthony Fernandes, Udupi-born Bishop Emeritus of Bareilly Diocese of Uttar Pradesh, passed away on February 3 due to illness. He was 86 years old.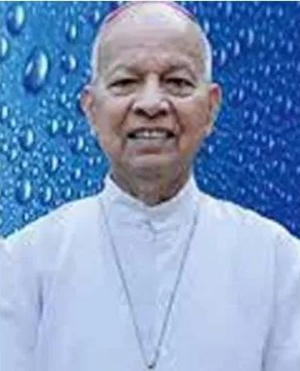 Born in Kalathur in the Udupi district in 1936, he completed his primary and high school education at Don Bosco School, Shirva and joined the Varanasi Diocese. After completing his religious education at St. Paul's Seminary in Lucknow and St. Joseph's Regional Seminary in Allahabad, he was ordained as a priest on December 2, 1964, in a Eucharistic convention attended by the Pope in Mumbai.
He served as a priest in Varanasi and Gorakhpur for 26 years. He was appointed as the first Bishop of Bareilly on 19 January 1989 while serving in Varanasi as Vicar General. On March 29 of the same year, he was ordained as the bishop and took office at St Alphonsus Cathedral. He retired as bishop in November 2014.