Puttur: St Philomena College hosts combined NCC annual training camp
Bellevision Media Network


Puttur, 18 Jan 2023: 19 KAR BN NCC, MadikeriI organizes its Combined Annual Training Camp at St Philomena Campus from January 15 to January 22.
Inaugural programme was organized at St Philomena High School Auditorium on January 16.
Prior to the inaugural, a floral tribute was offered to the portrait of General K M Kariappa as January 15 was celebrated as 'Army Day' across India to commemorate the birthday of this great warrior who is remembered with pride by Indians.
Col Zephyrin G Aranha, Camp Commandant in his inaugural address said, 'With regard to the sanctity of NCC where a high magnitude of discipline is expected. Unity, discipline and punctuality are the core values a cadet needs to internalize. Every Cadet needs to know what NCC is and should develop a lively attitude throughout the camp and fulfill the dreams with which the cadets participated.' He also instructed the cadets on the general rules of the camp and cadet etiquette.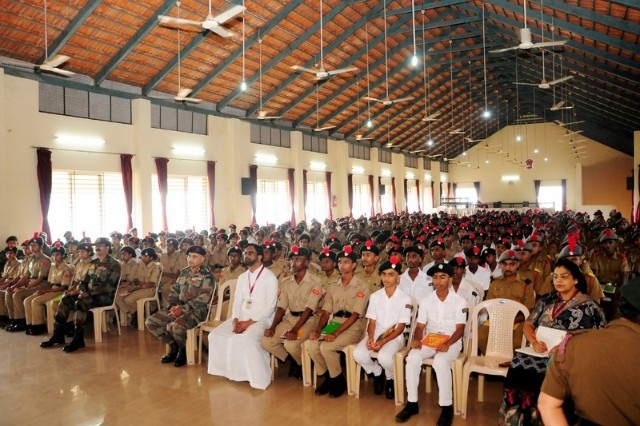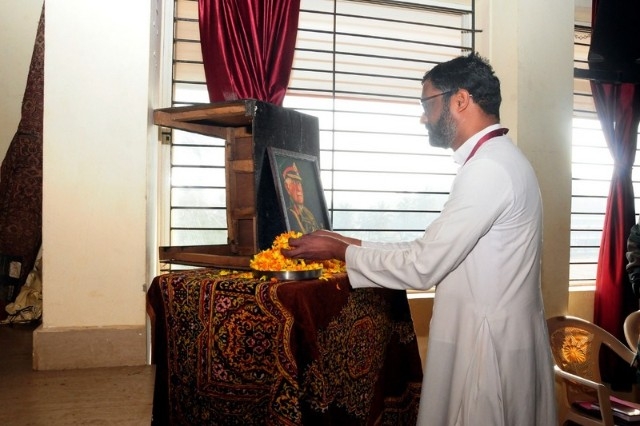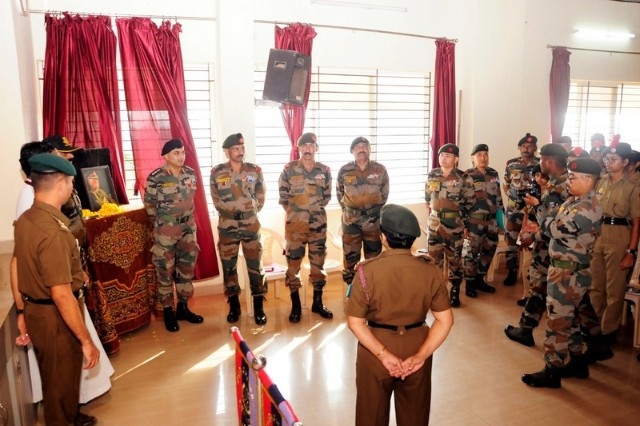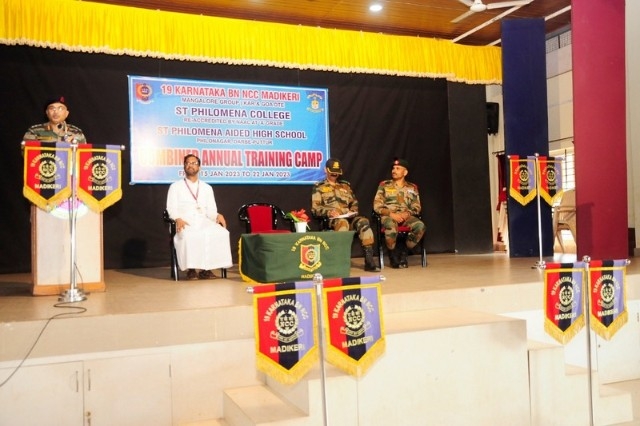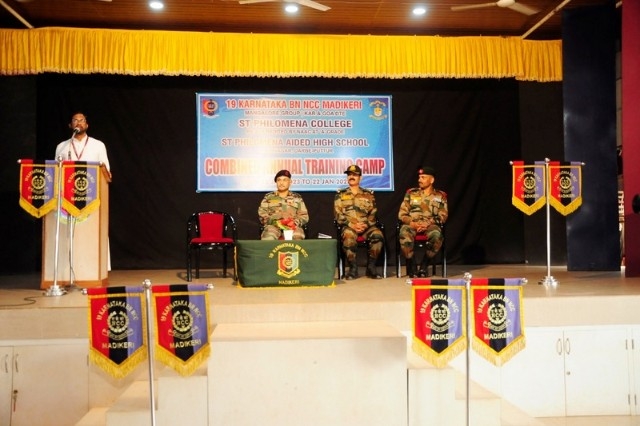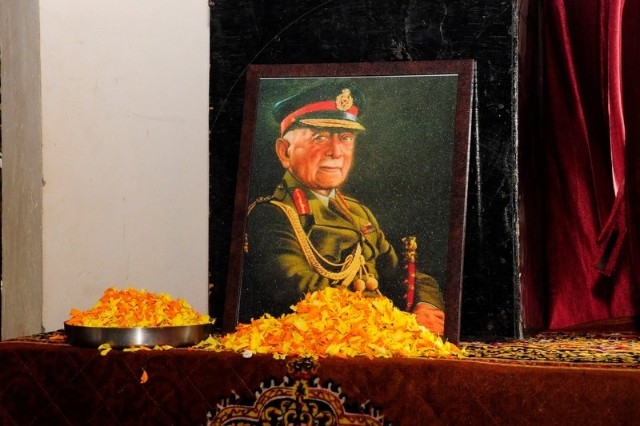 Chief guest Fr Dr Antony Prakash Monteiro, principal of St Philomena College, in his address said, 'It gives immense pleasure to know the young and disciplined future soldiers for the country. Education is a package where minds are trained, hearts are consoled and body is trained with curricular, co- curricular and extra-curricular activities with one single purpose to form a human being sound mentally, physically and spiritually.' He also wished all the cadets a pleasant stay in the campus.
Administration Officer Col Chacko, in his address said, 'While bearing in mind the responsibility to win the war, one should also remember to coordinate peace too. Thus, the aim of NCC is to mould, organize and also to feel for peace. The said Camp is aiming at transforming aspect where the cadets are taught to learn to adjust with various values.'
Subedar Major, 19 KAR BN NCC, Mallikaarjuna was present on the dais.
In this CATC, Cadets from Sullia and Puttur Taluk of Dakshina Kannada, Udupi and Kodagu districts, including Sainik School Kodagu, about 450 cadets and about 35 officers had participated in the camp. At this CATC, cultural activities which reflect Indian culture and heritage and also ultra-modern training on various levels of training in Indian Army.
Lt Johnson David Sequeira, NCC Officer, St Philomena College and Peter Naresh Lobo,NCC Officer, St Philomena High School, along with more than 25 NCC Officers were in-charge of overall supervision of the Camp.
Cdt Aditi Joshi, Sainik School Kudige presented a speech on Army Day. Cdt Neha Gujjal, Coorg Public School, Gonikoppal welcomed the gathering. Cdt Faraed Shanavaz, NITK Suratkal proposed vote of thanks.