Noted Konkani personality Valley Quadras bags Daiji Dubai Literary Award 2023
Bellevision Media Network


Dubai, 22 Dec 2022: Noted Konkani promoter, novelist, and short story writer Valley Quadras, Ajekar has bagged the prestigious 2023 Daiji Dubai Literary Award. This was declared during recent Daiji Dubai general body meeting that was held in Dubai.
Valley Quadras (Born 23 July 1967, Ajekar) began his literary journey in 1984 is writer, editor, columnist, publisher, and teacher. Having written over 250 short stories, 350 poetry, 6 novels, 250 articles, his writing has been translated into English, Hindi, Marathi, Kannada and Tulu. Ashawadi Prakashan, his own publication, he has published 50 books in printed form, over 40 books in digital (eBooks) form. Over 130 Konkani short stories through 5 audio books. As editor for Konkonngar Prokaxon he has transliterated, edited and published 5 books.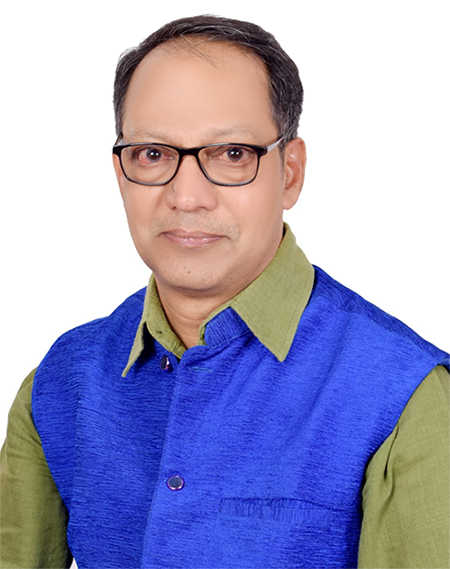 Valley Quadras is recipient Karnataka Konkani Sahitya Academy's best book awards in 2005 (Kavithapatt), 2006 (Darbharantli Pirngonn), Bondh (2018), Divo Literary Award (2003), Mathias Family's Kavitha Trust Award (2019) and Senior Fellowship in Literature from Govt of India. He has edited literary portals www.daaiz.com 2003-2011) and current editor of www.poinnari.com (2015-present) is the only literary portal in three scripts.
Valley Quadras's activities are not restricted to writing and editing. He has organized and conducted over 50 literary workshops, presented papers is various national webinars and conferences at Goa University, Mangalore University and various colleges in Goa and Mangaluru. At present he is preparing for PhD and works as Professor at Srinivas University College of Engineering and Technologies, Mukka, and employed in Ovation Workplace Services a US based MNC as head of global delivery & compliance. He resides in Mumbai.
Highly prominent Daiji Dubai Literary Puroskar would be presented to Valley Quadras on April 30, 2023 at Emirates Auditorium, Dubai, UAE during Daiji Dubai's annual day programme. He will receive the award, Rs 75,000 along with a citation and certificate of honor. Daiji Dubai is a forum of actively dominant group of Konkani writers based in Dubai providing yeoman service to Konkani language and literature for last several years.