Bishop Gerald Lobo Administers Sacrament of Confirmation to 98 Candidates of St Lawrence Parish, Moo
By Dr. Eugene DSouza

Bellevision Media Network


Udupi/M'Belle, 23 Oct 2022: Bishop Gerald Isaac Lobo administered the Sacrament of Confirmation to 98 candidates of St Lawrence Parish, Moodubelle on Sunday, 23 October 2022 during the 7.30 am Holy Mass concelebrated by the Bishop along with Fr. George D'Souza-Parish priest of Moodubelle and Fr. Pradeep Cardoza-Assistant Parish Priest.
The candidates who were to receive the Sacrament of Confirmation came in procession to the church through the main door and occupied the two rows of pews reserved for them in front of the main altar.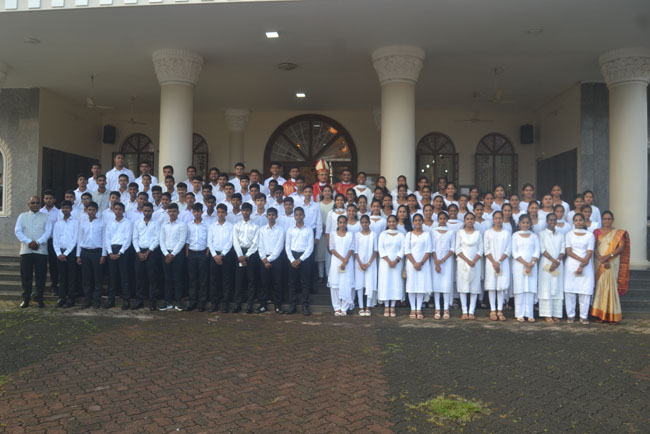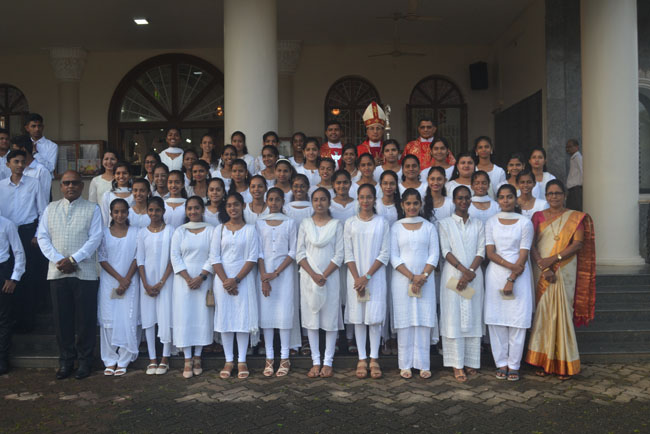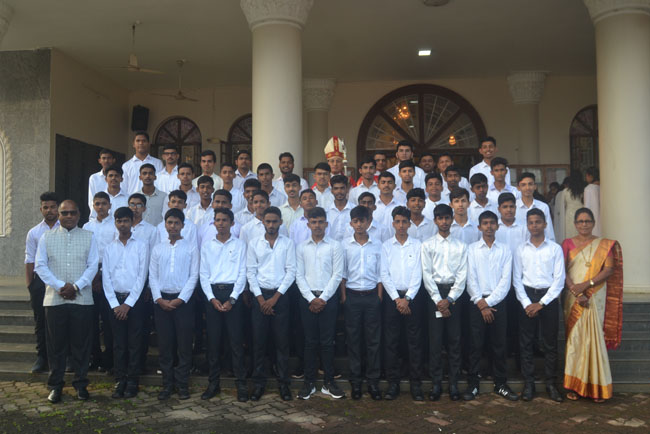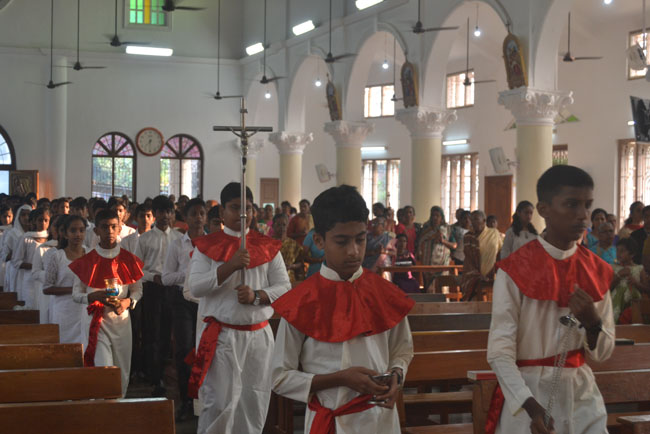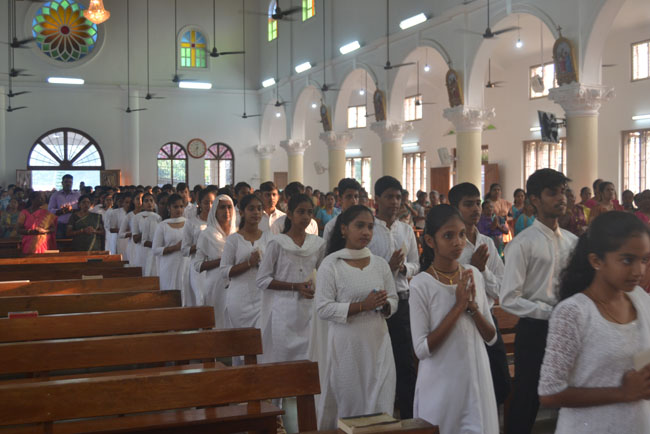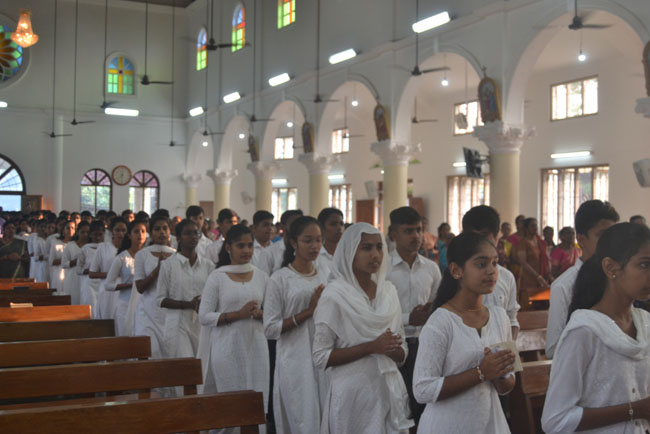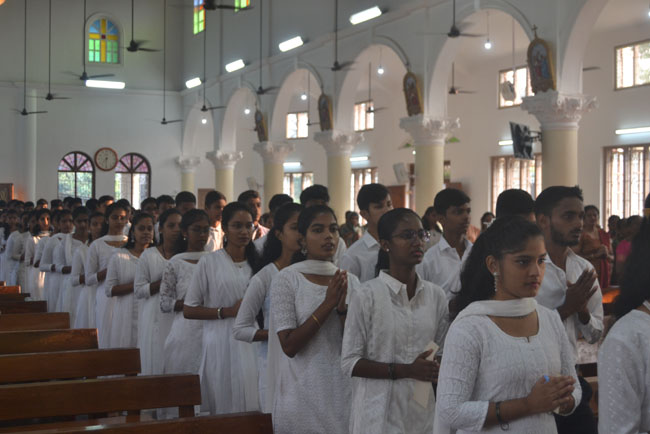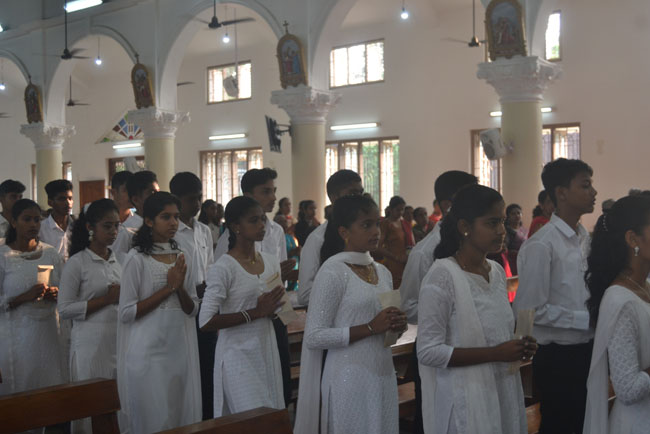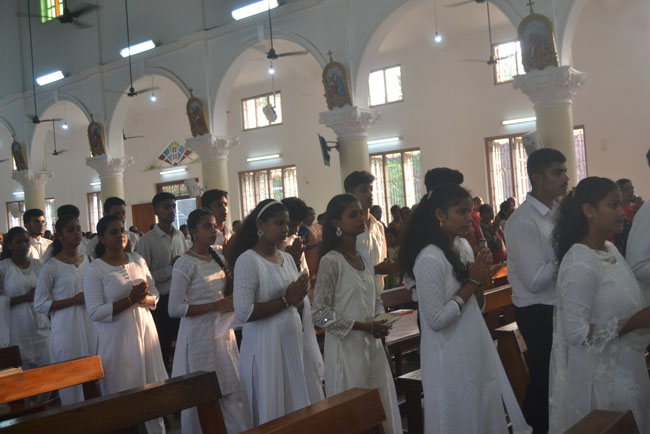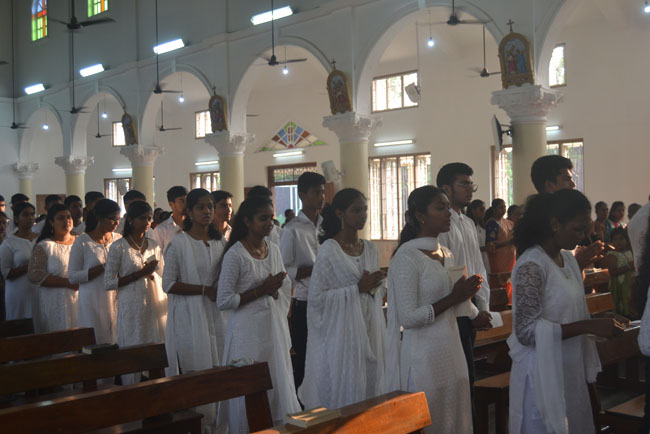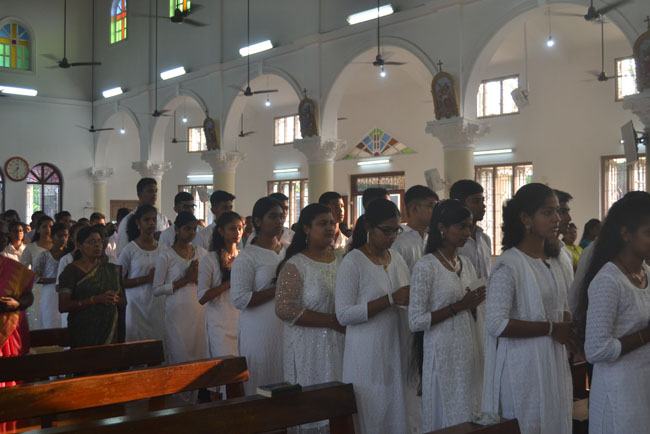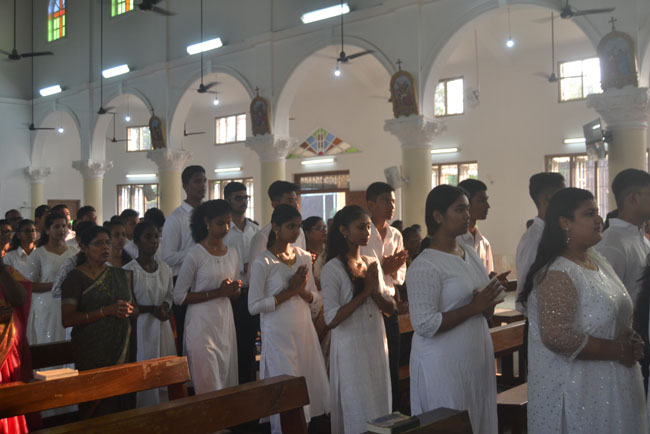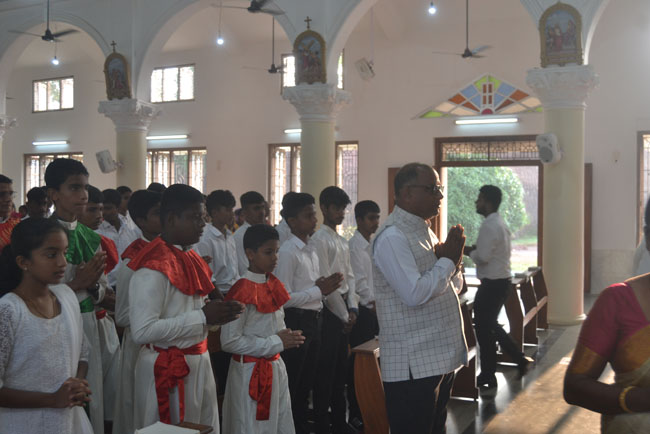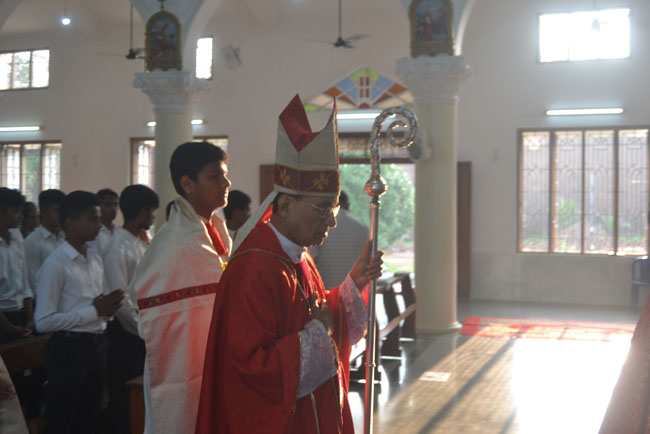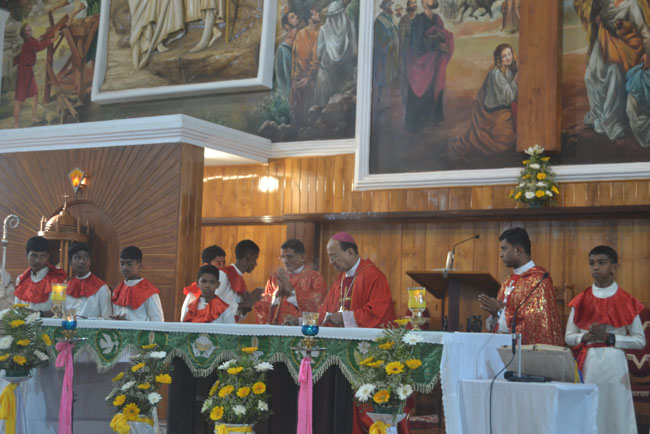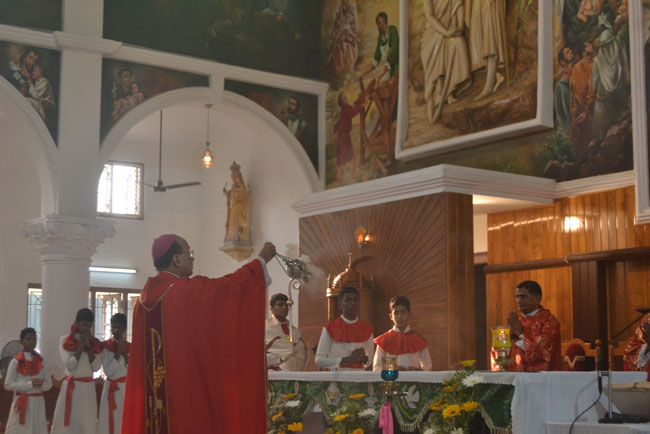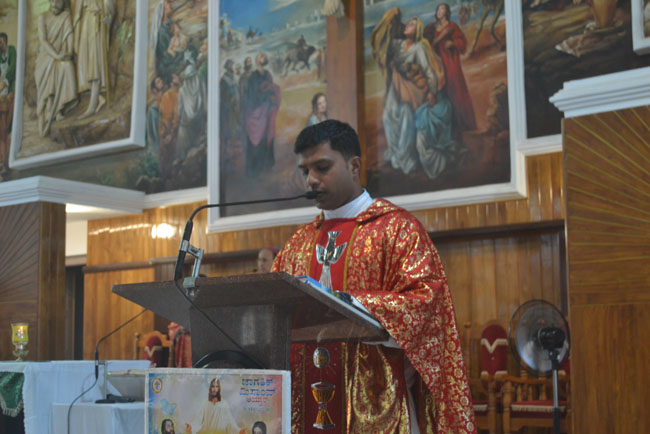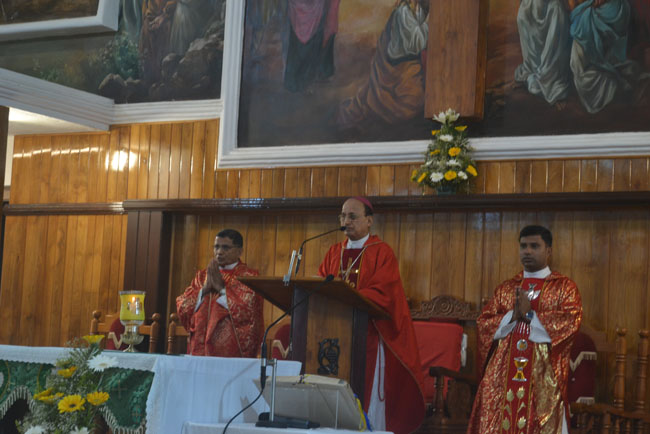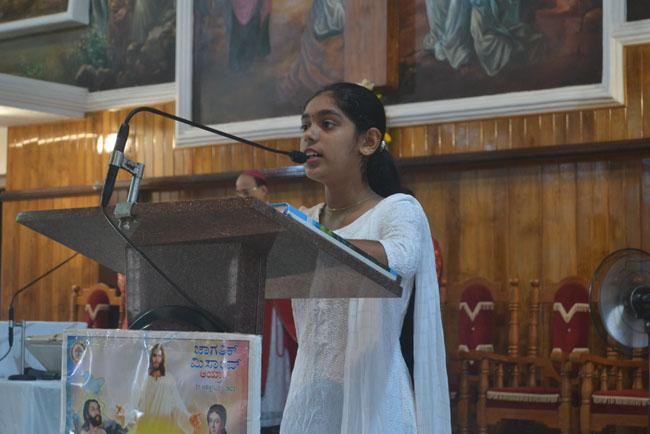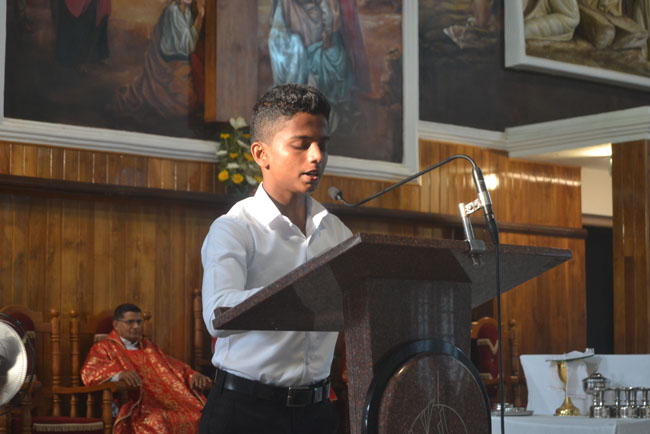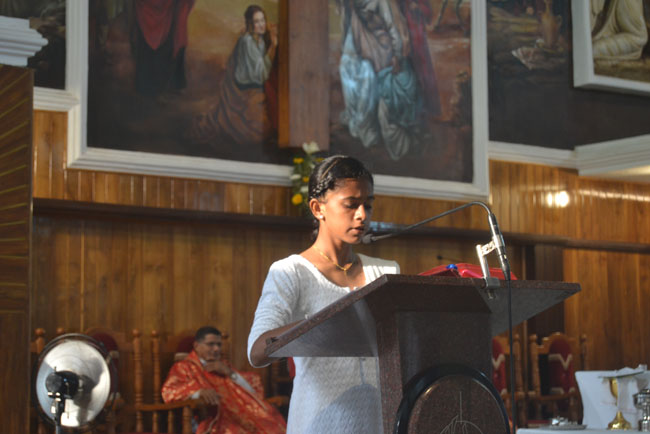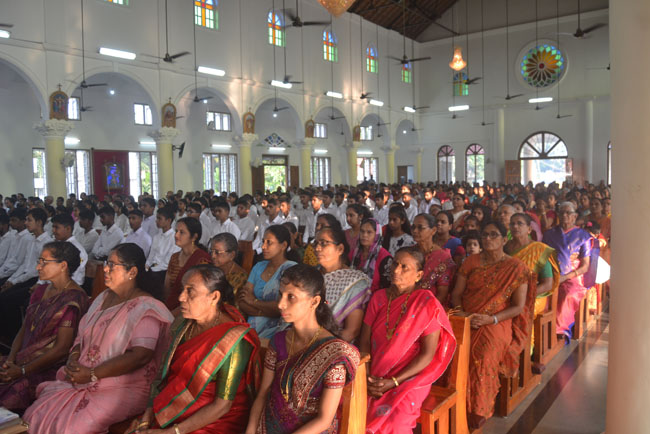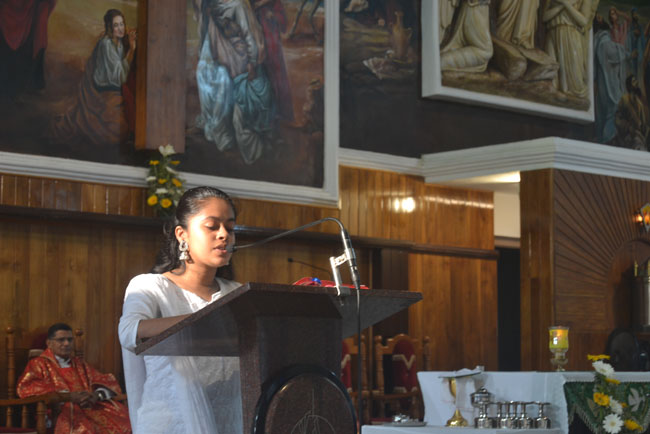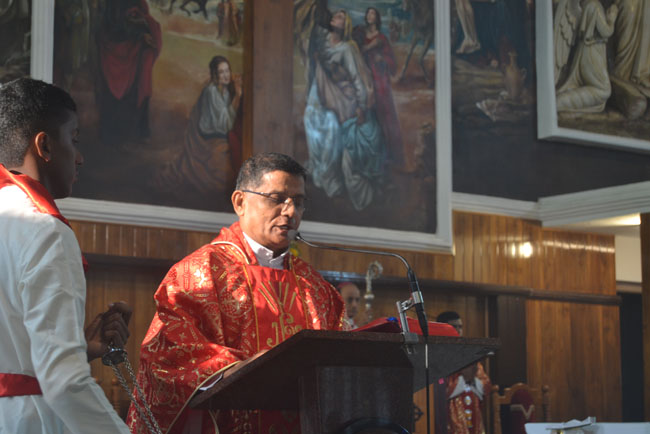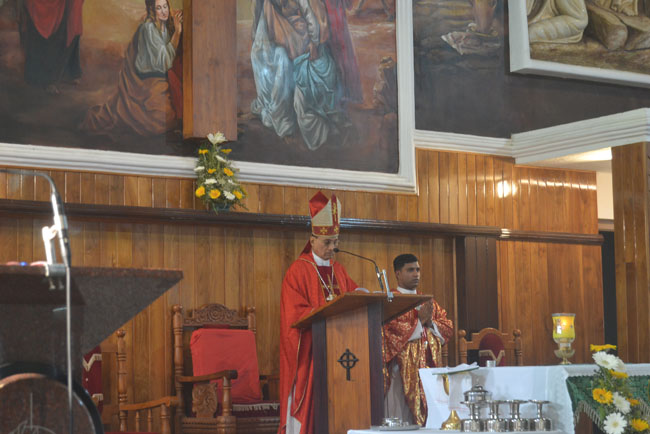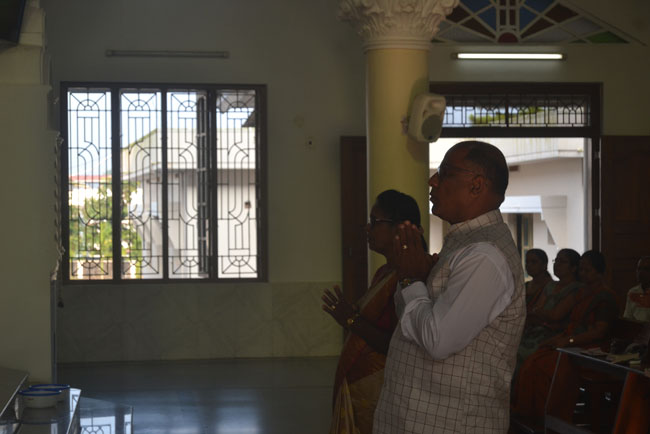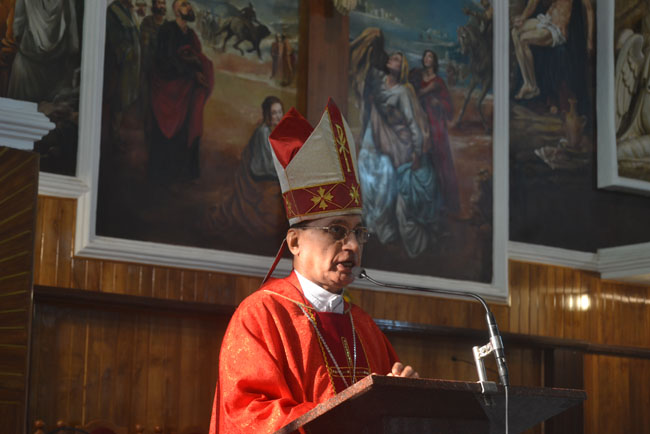 The main theme of the homily delivered by Bishop Gerald Isaac Lobo was that the Parents should be the witnesses to their children. Giving examples, the Bishop said that the family atmosphere and the behavior of parents influence their children to a great extent in shaping their personality and character which in turn determine their future in a positive or negative manner. As children grow, they imitate their parents, teachers or idols mostly from the cinema world. He further said that if the foundation is strong, a tall and magnificent building can be constructed over it. Similarly, if the foundation of the children is strong in terms of values, good character and behavior they can build a strong career and life in the near future.
After the homily, the Bishop administered the Holy Sacrament to the 98 candidates individually in the presence of Fr. George D'Souza, Fr. Pradeep Cardoza, God Parents of the candidates-Gerald Fernandes-Vice President of the PPC and Mrs. Monica D'Souza-Convener of the 20 Commissions.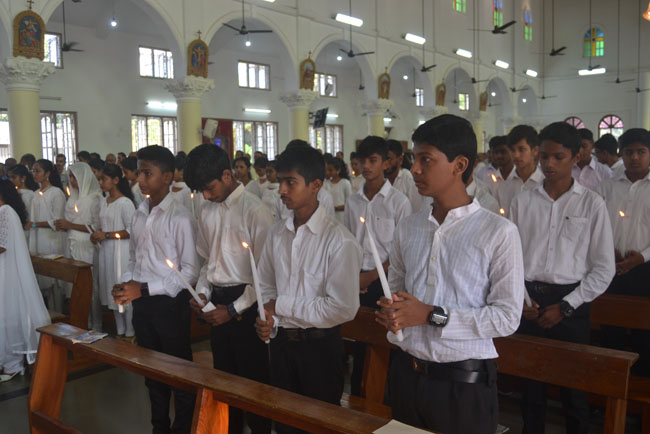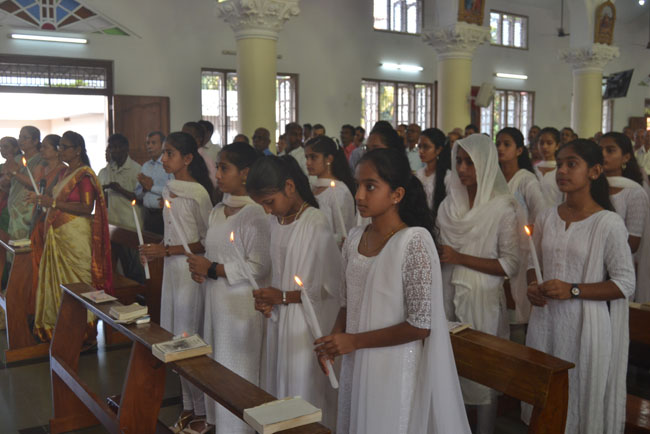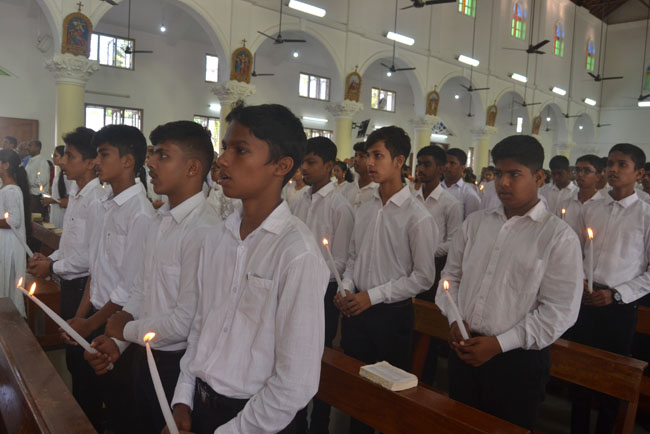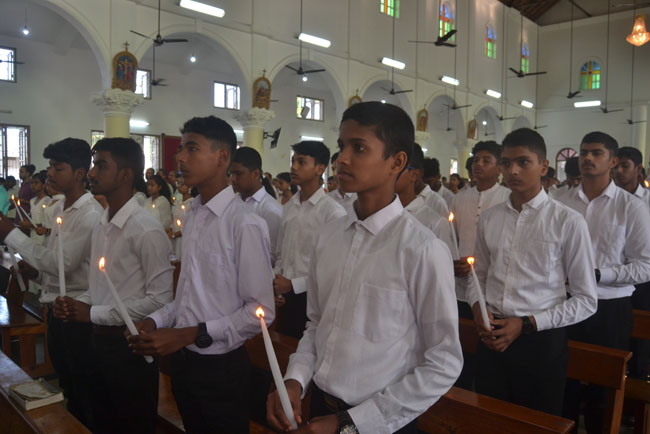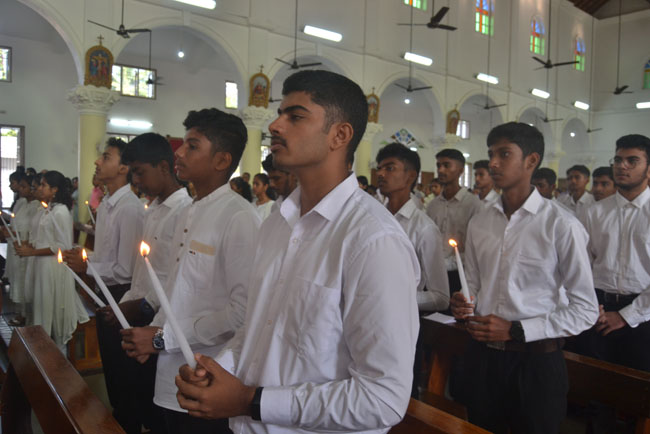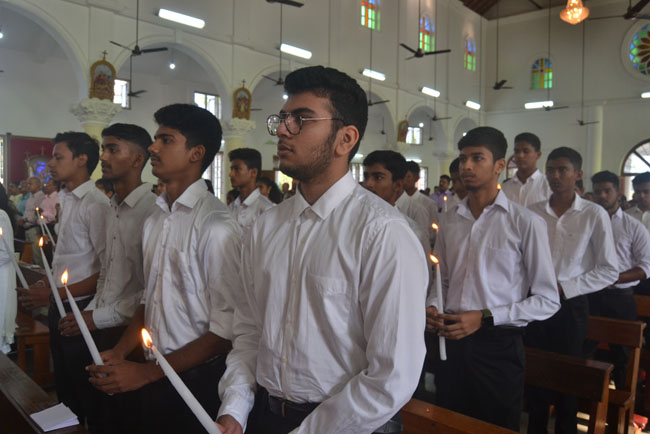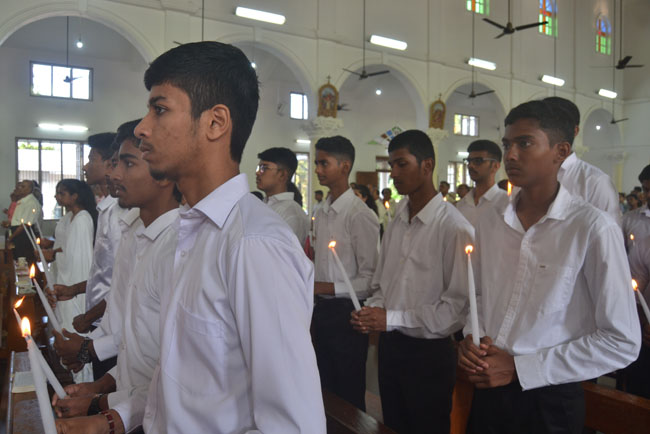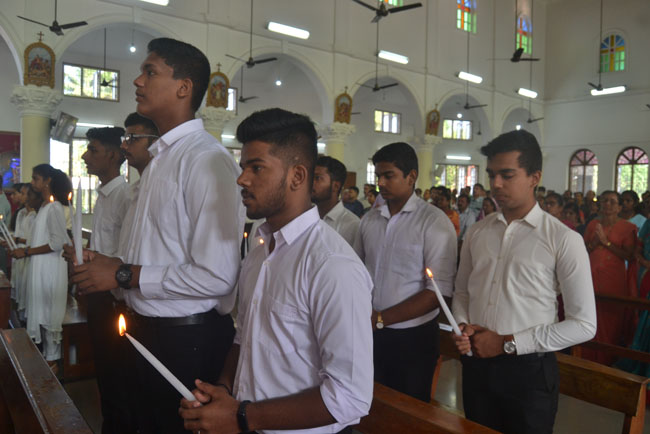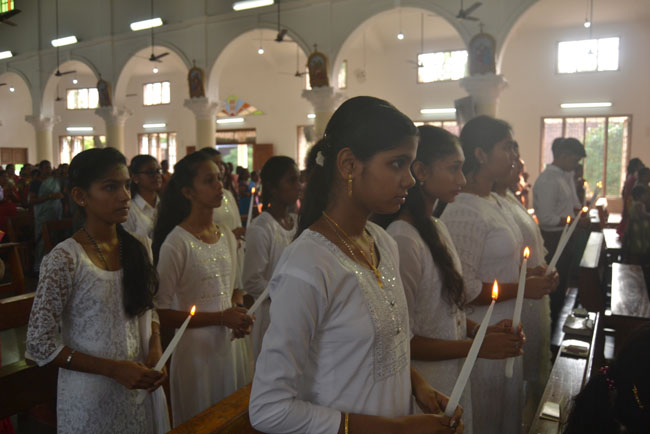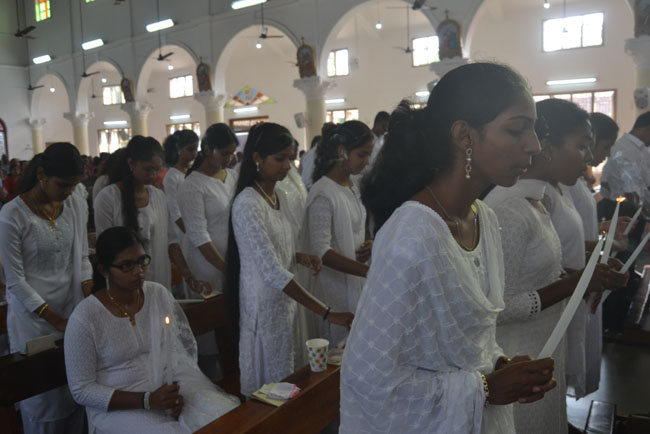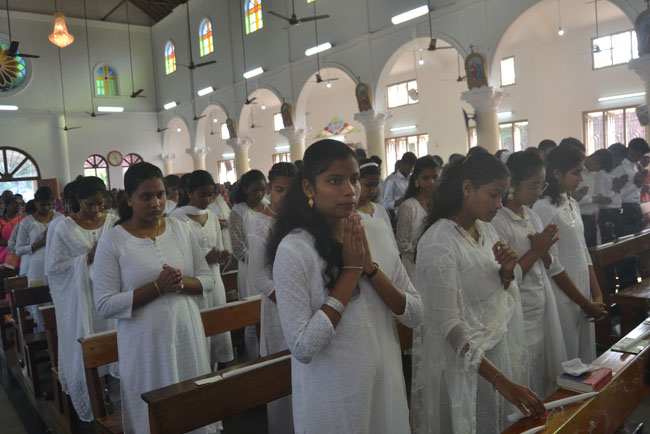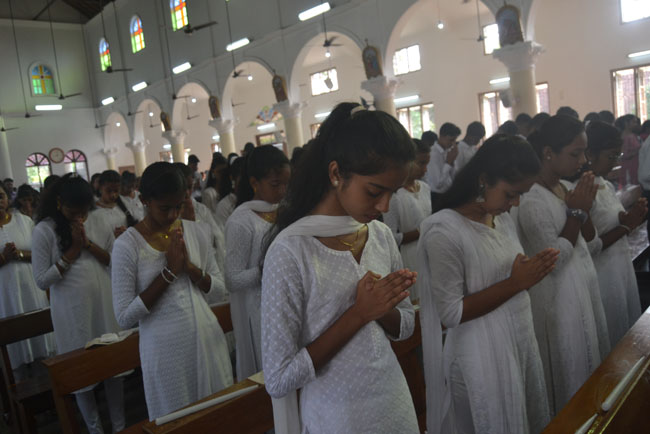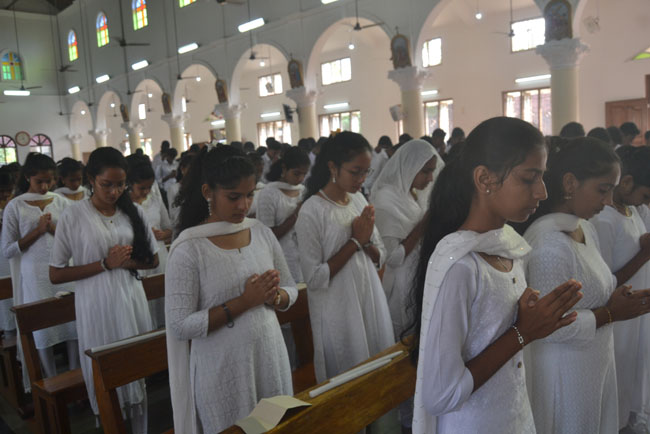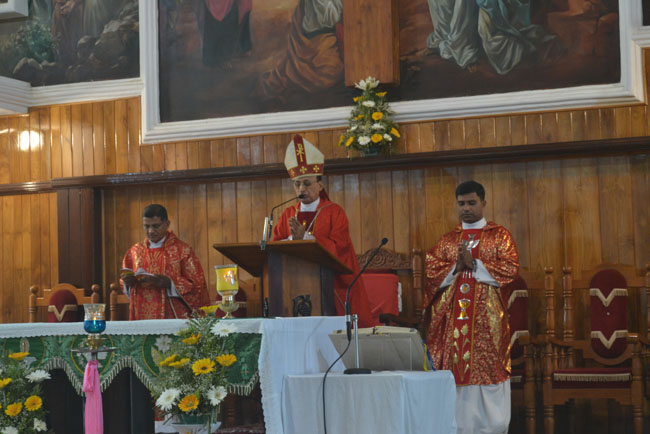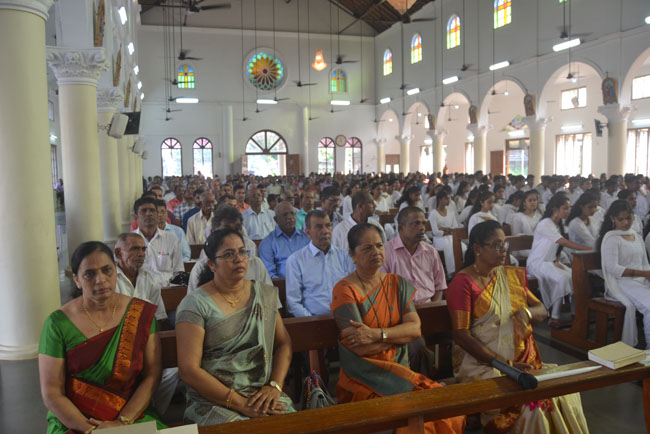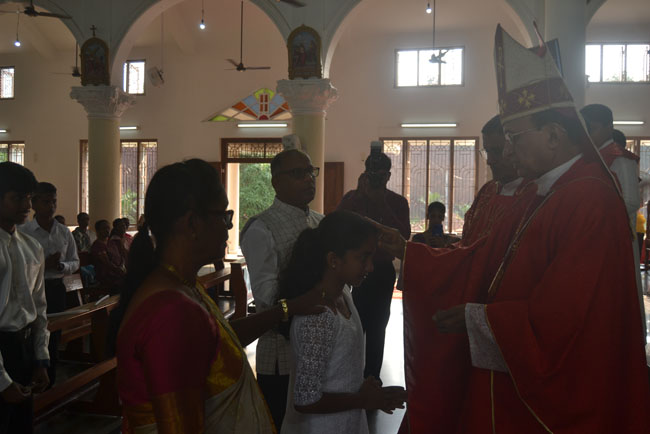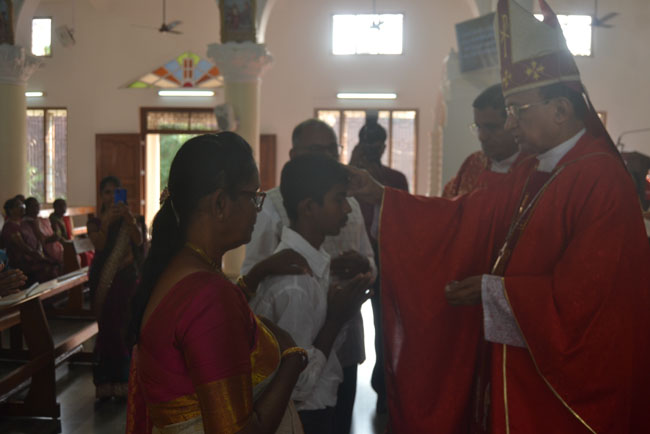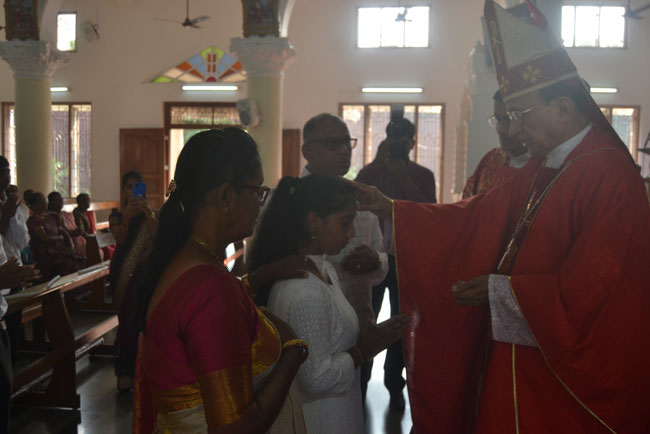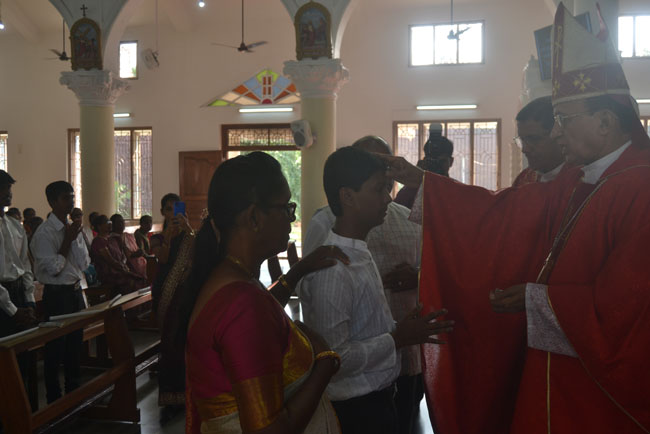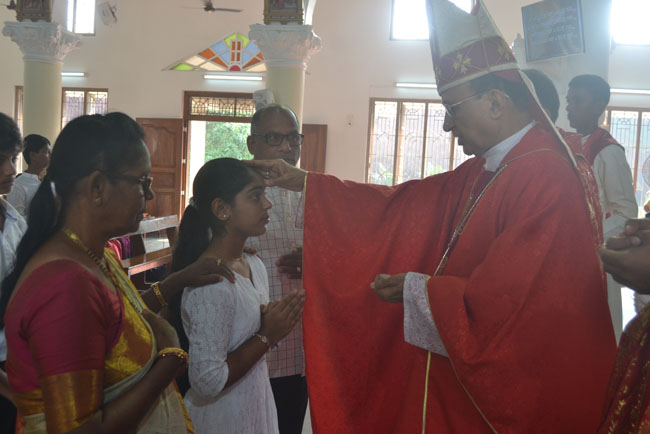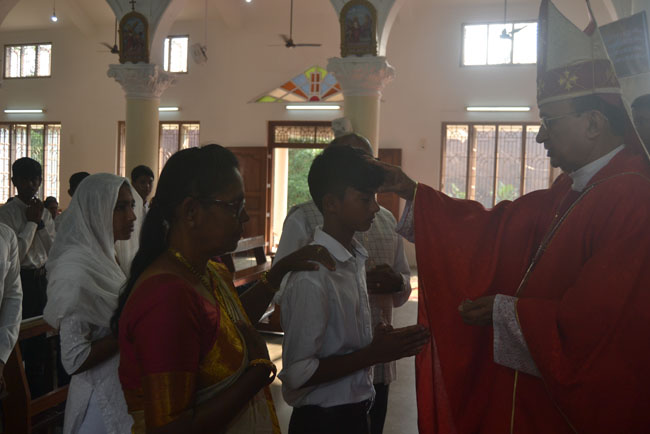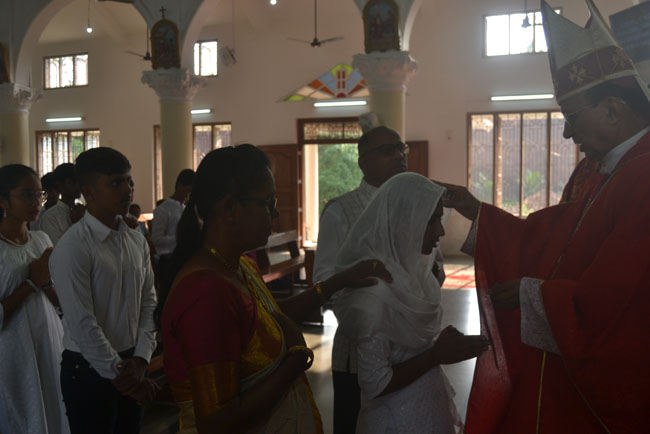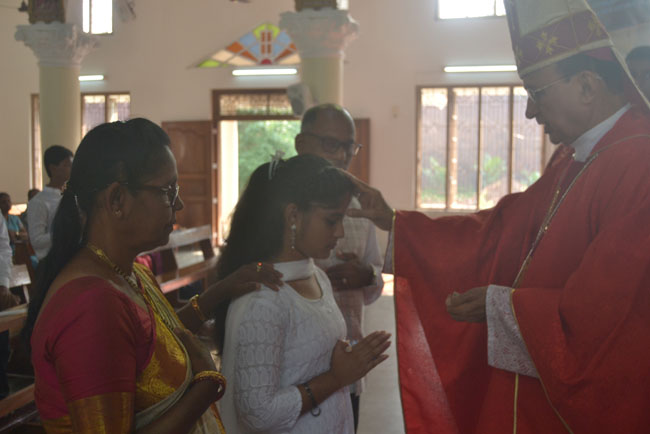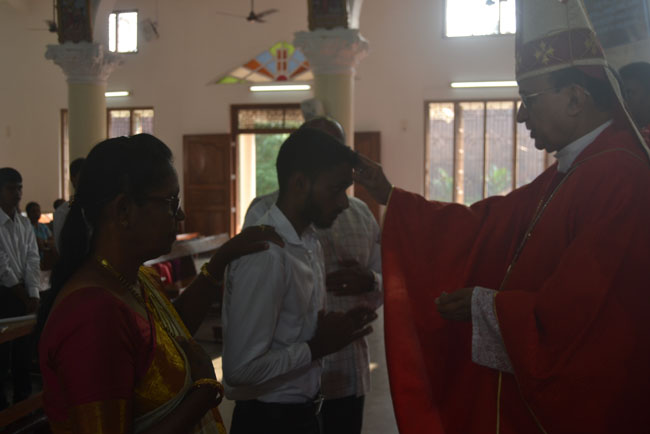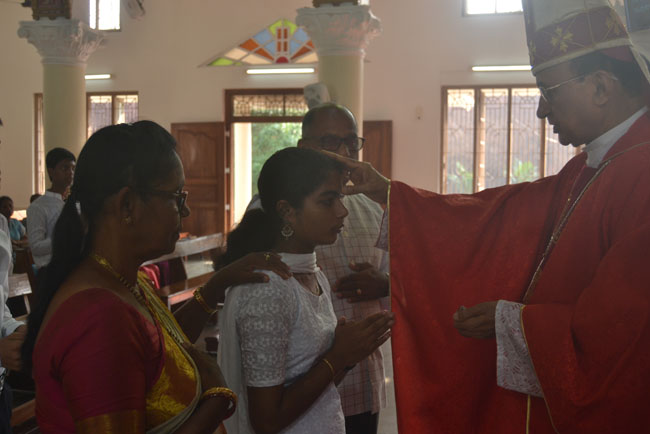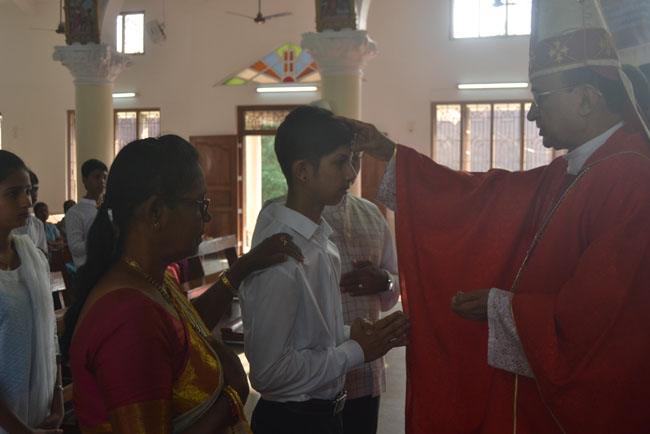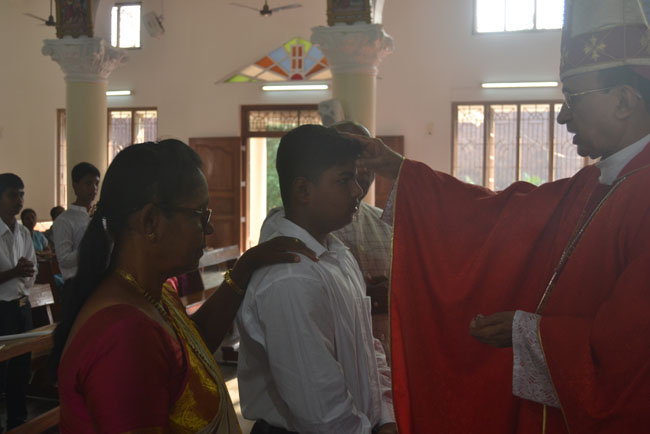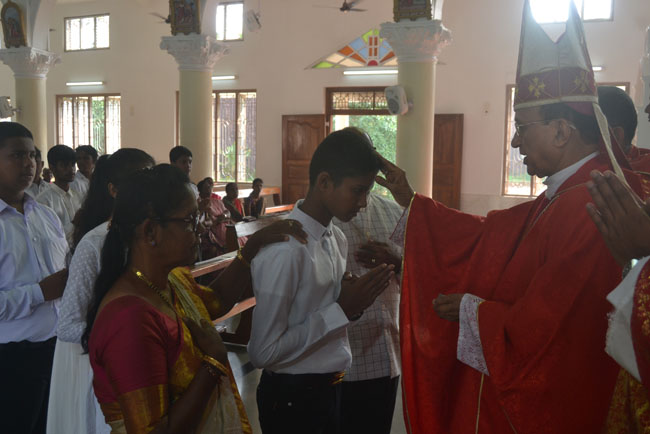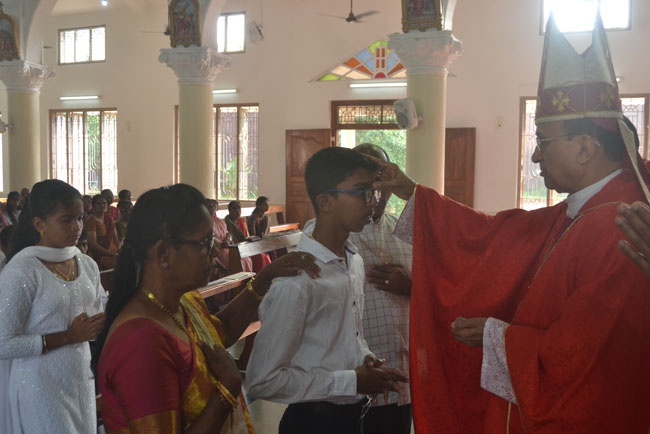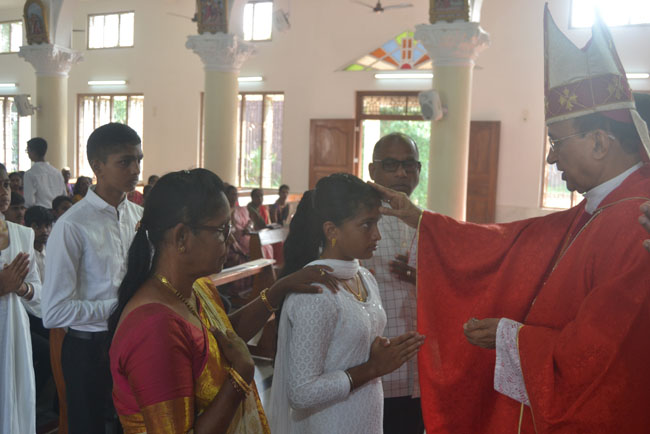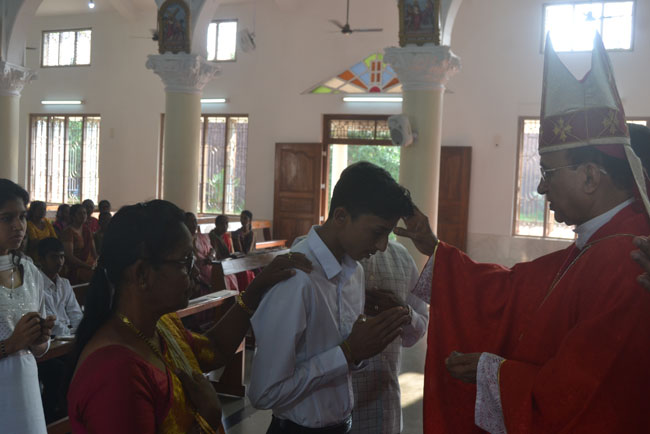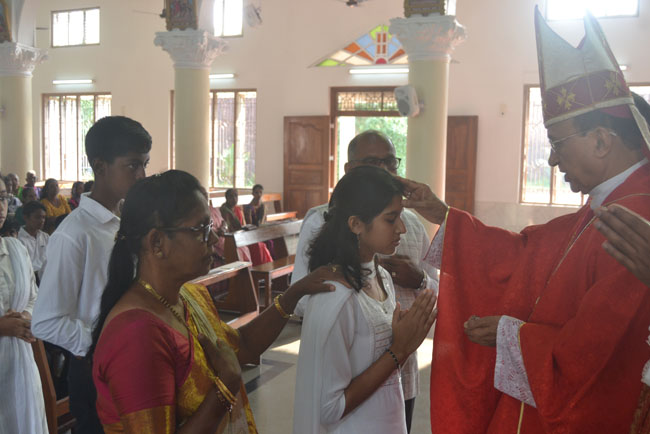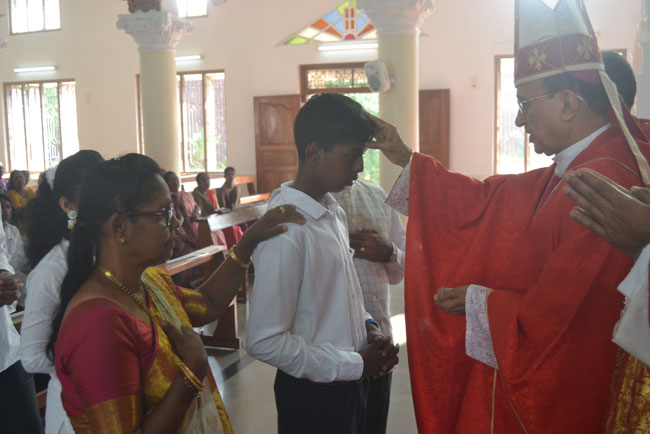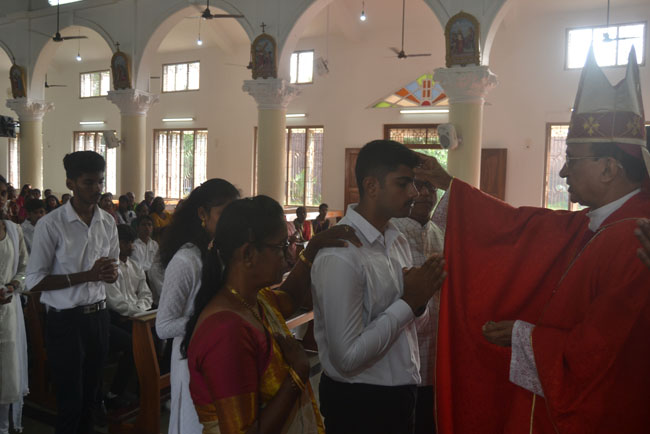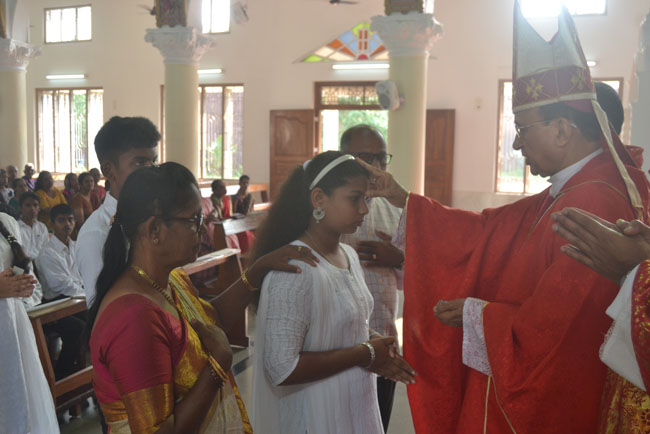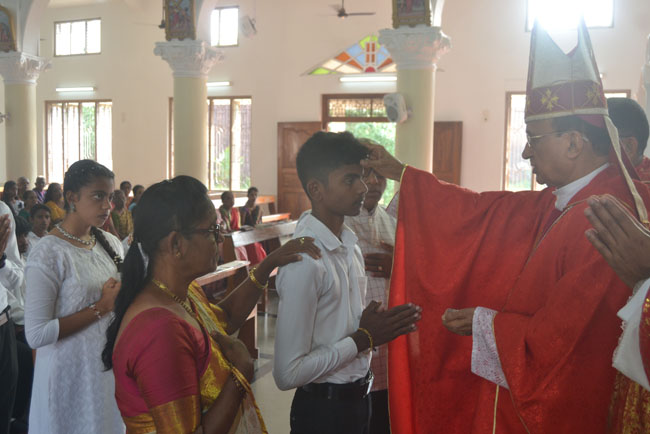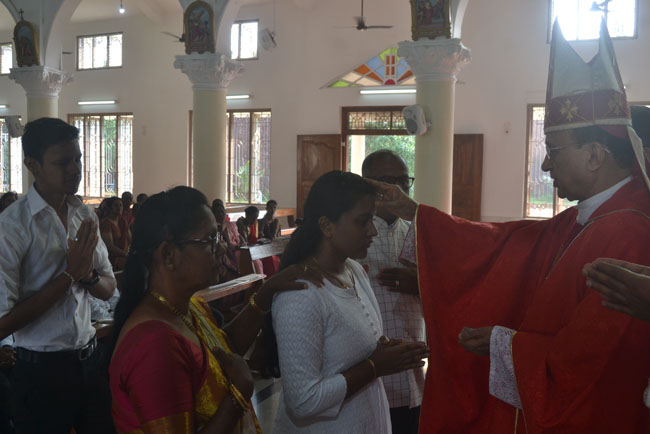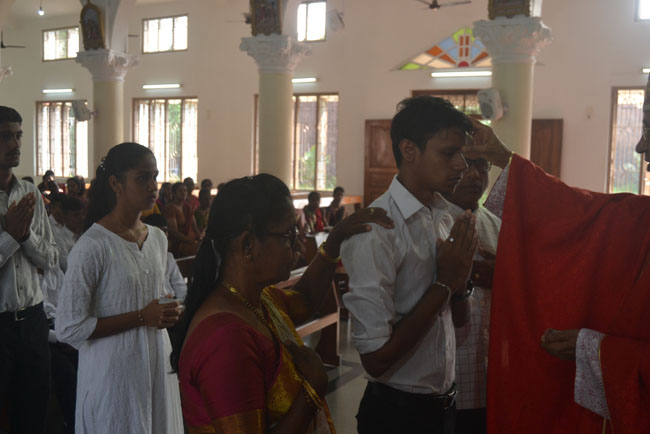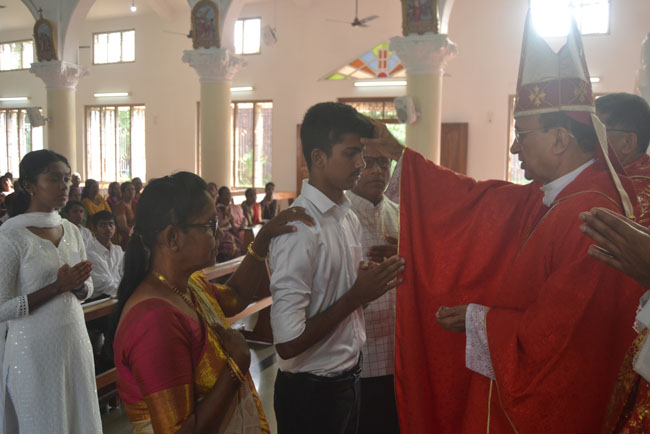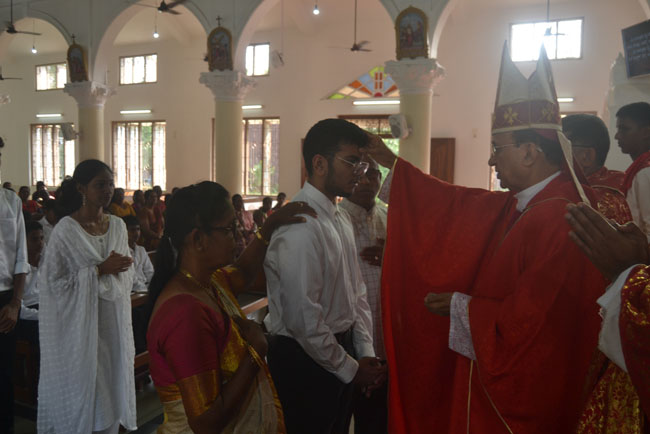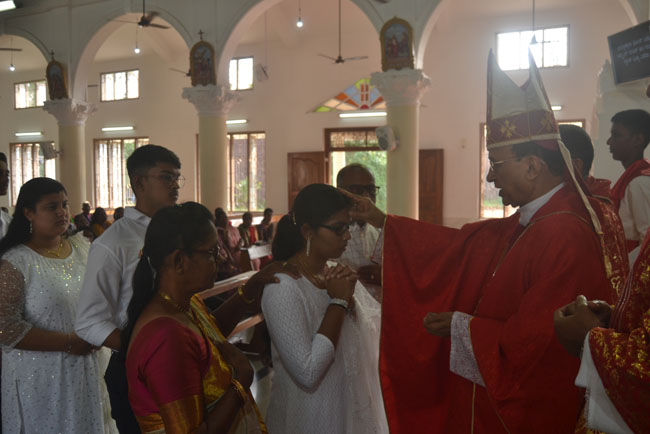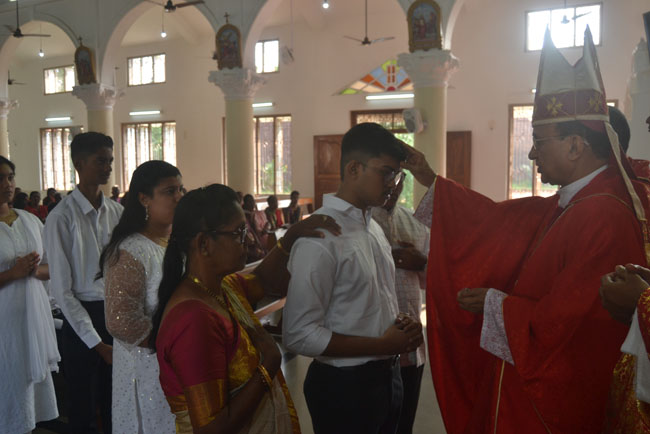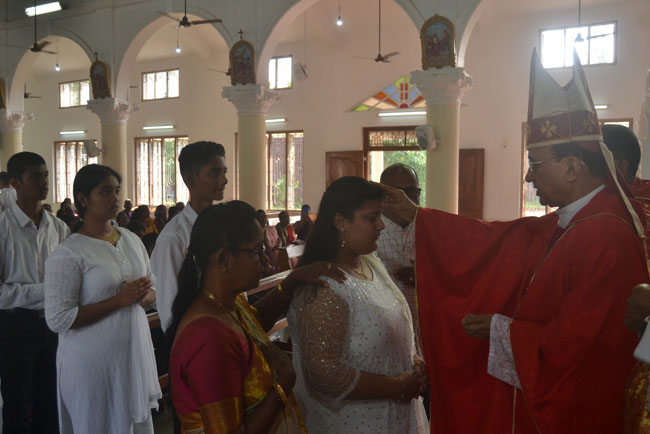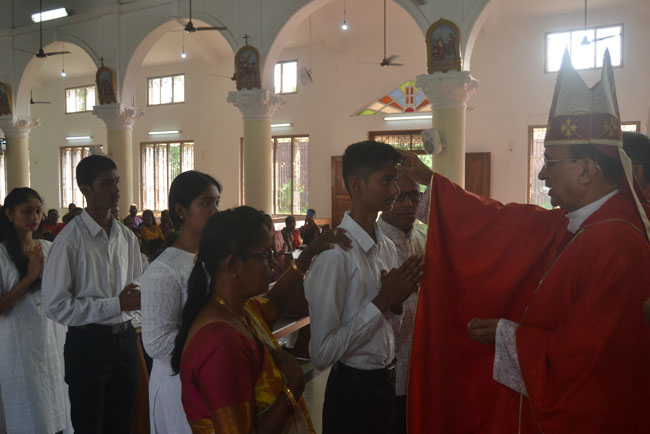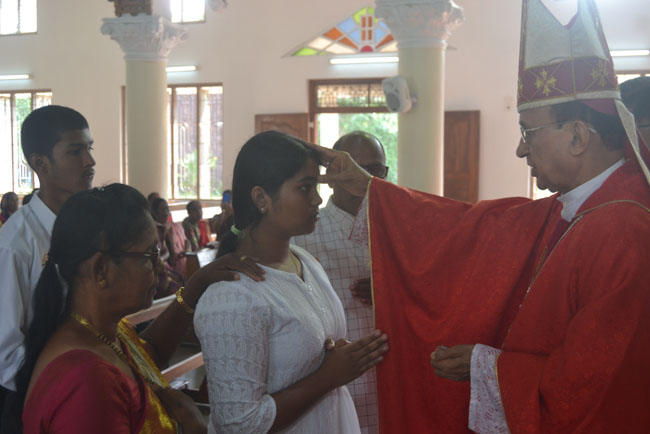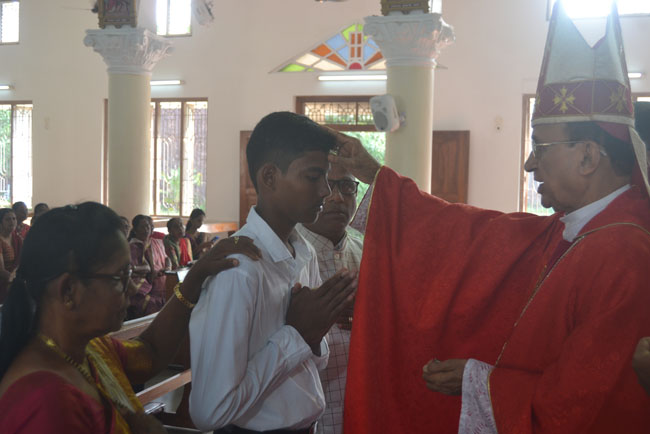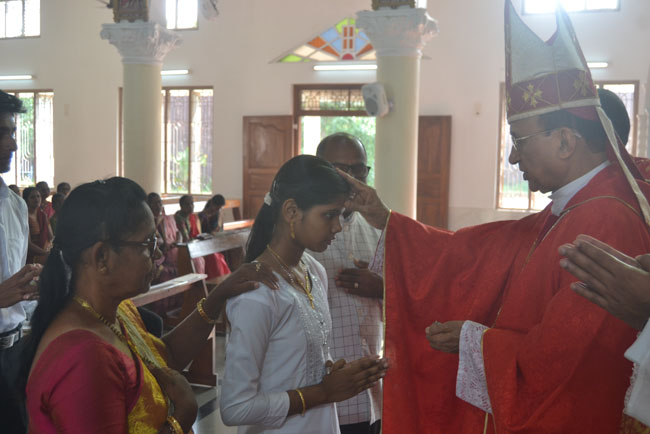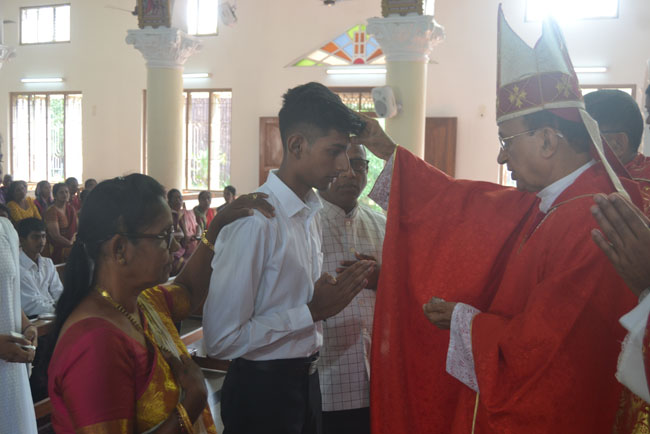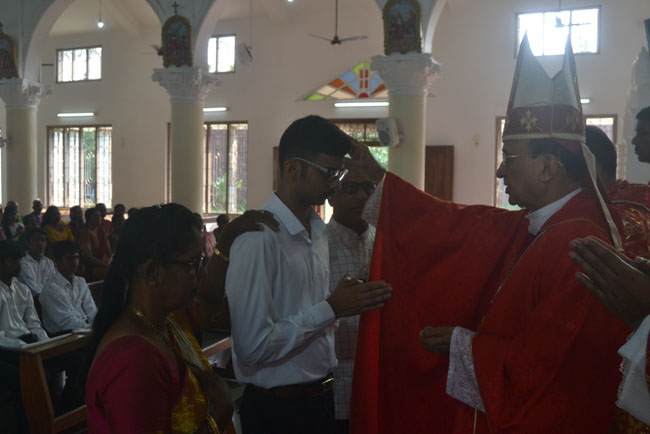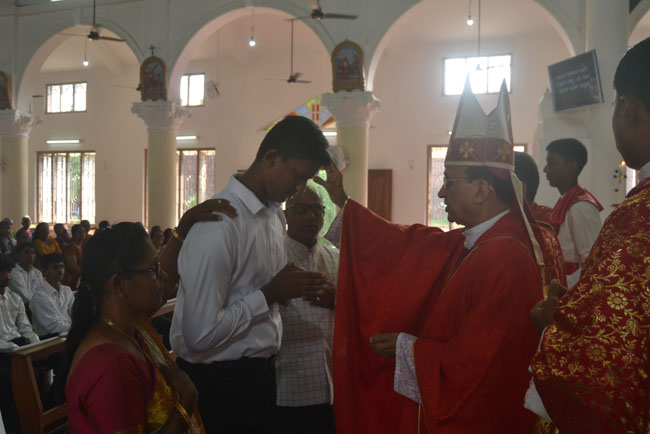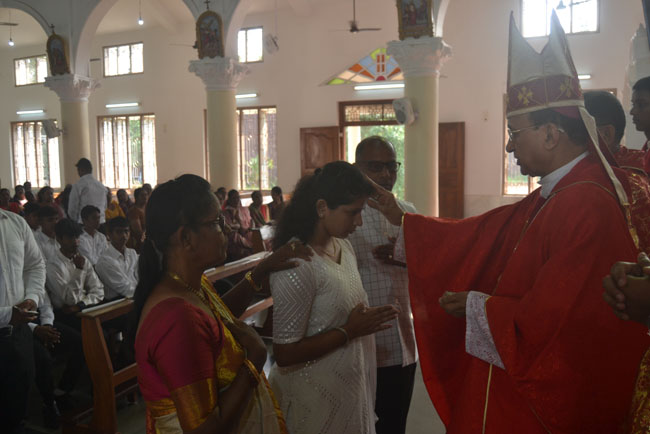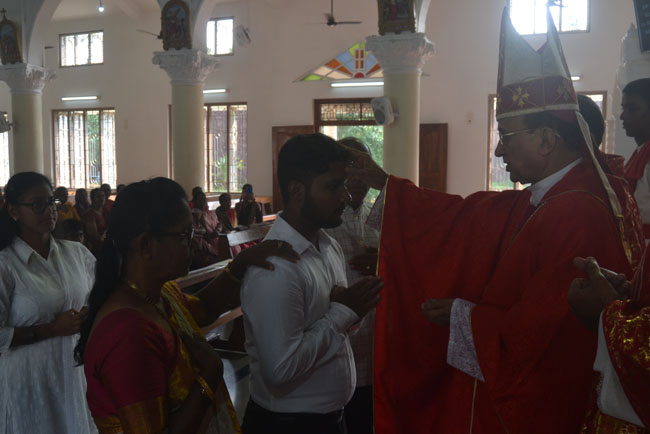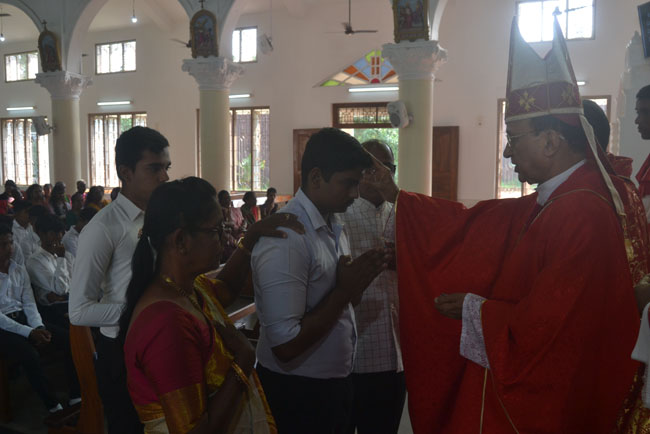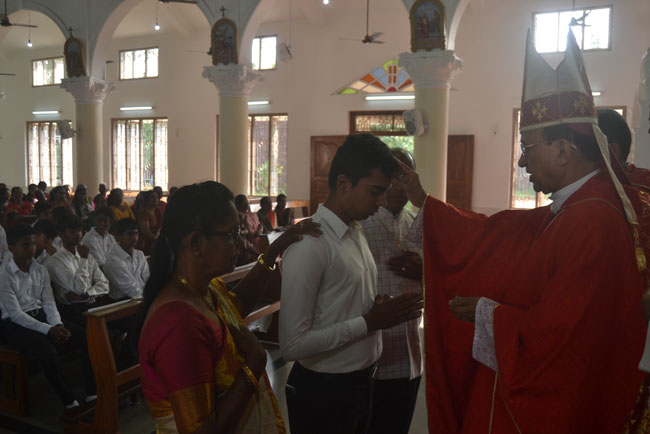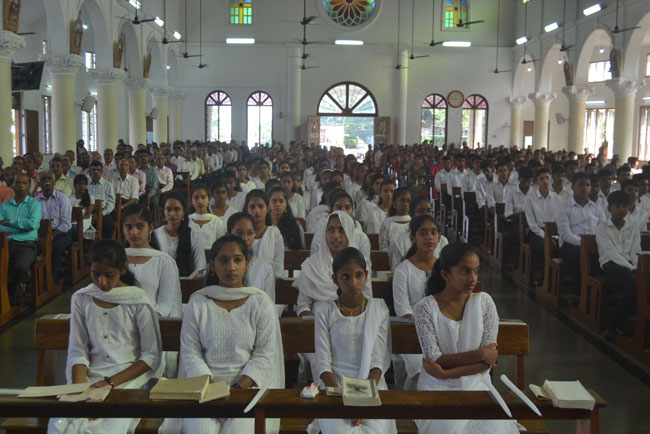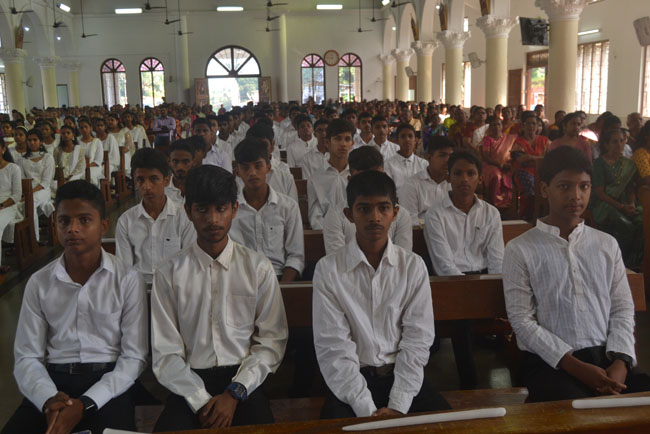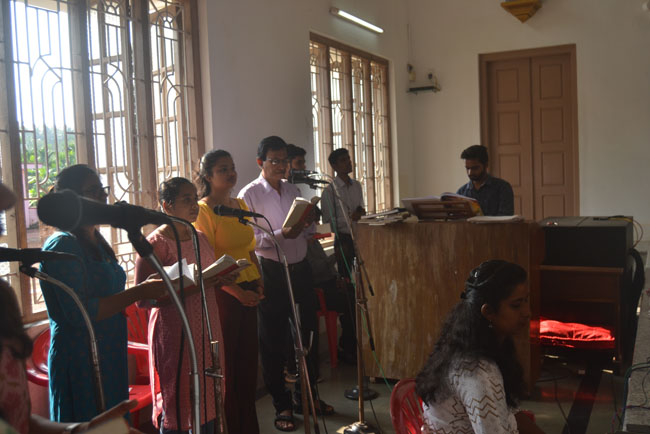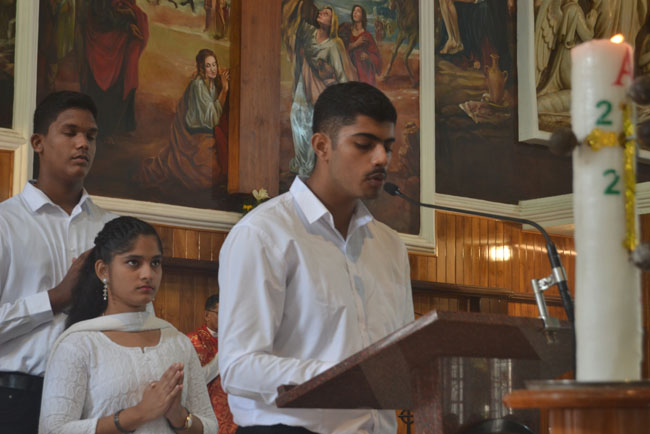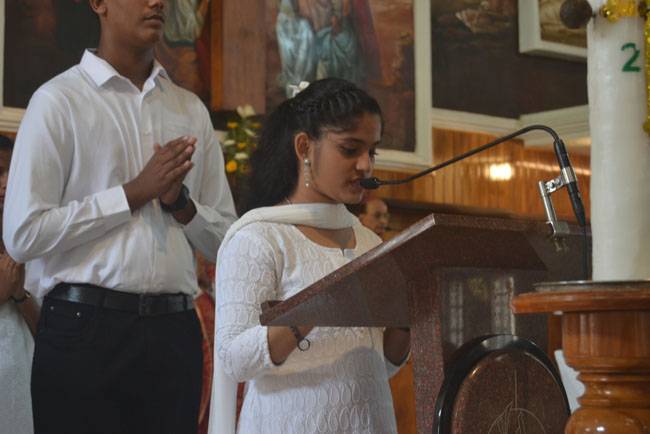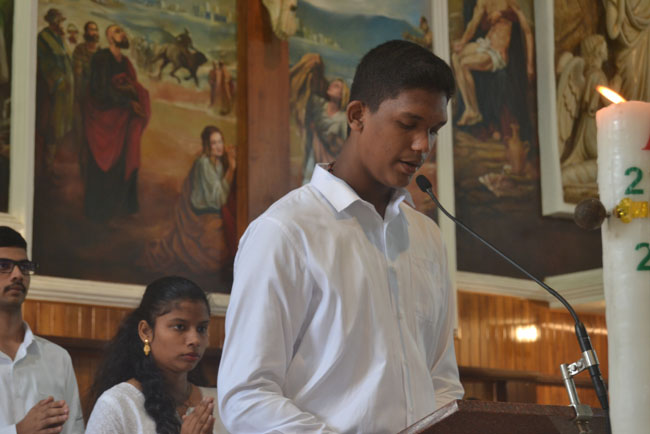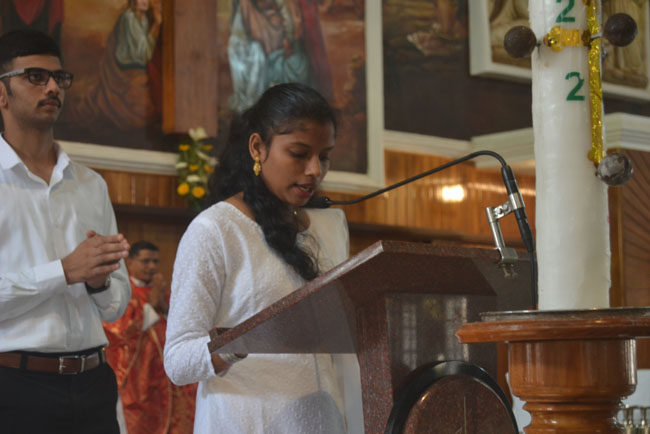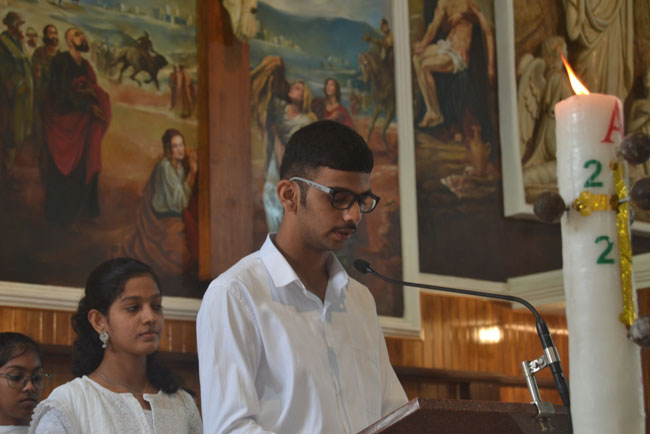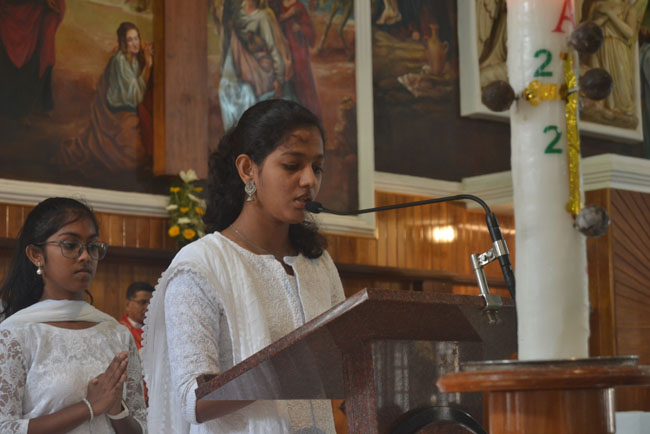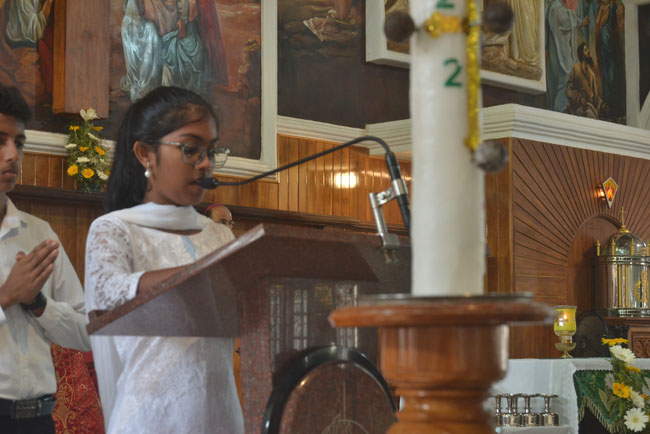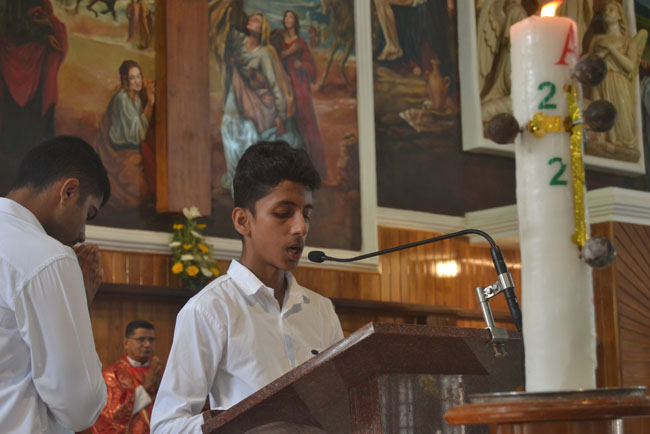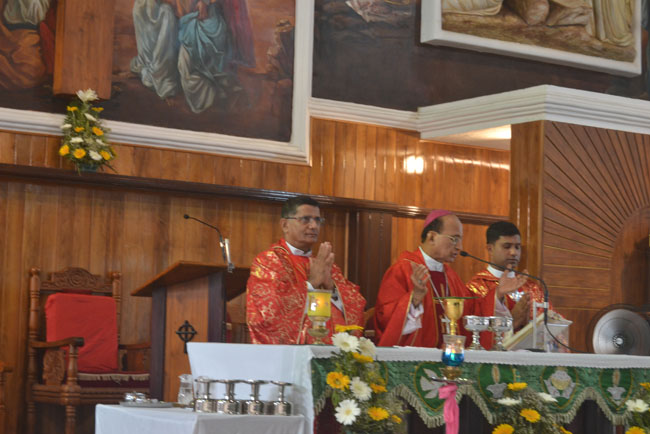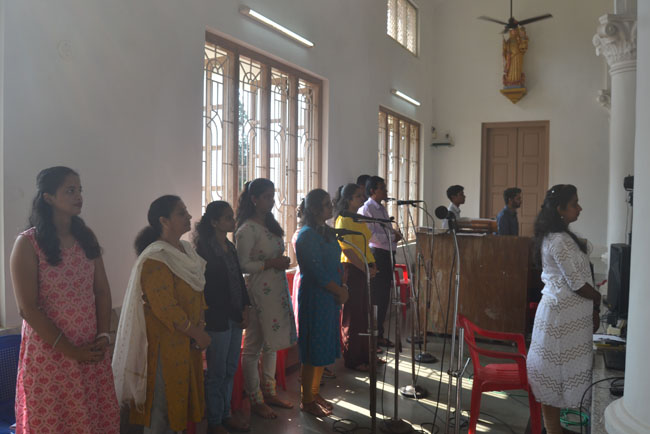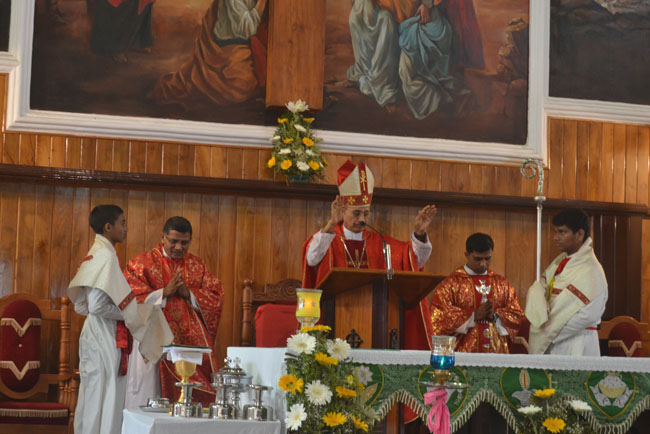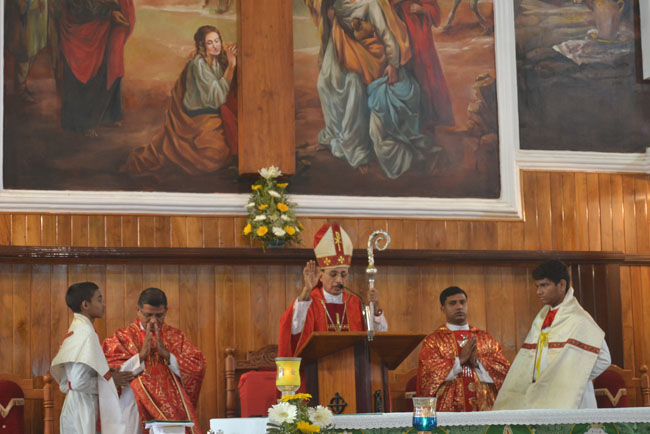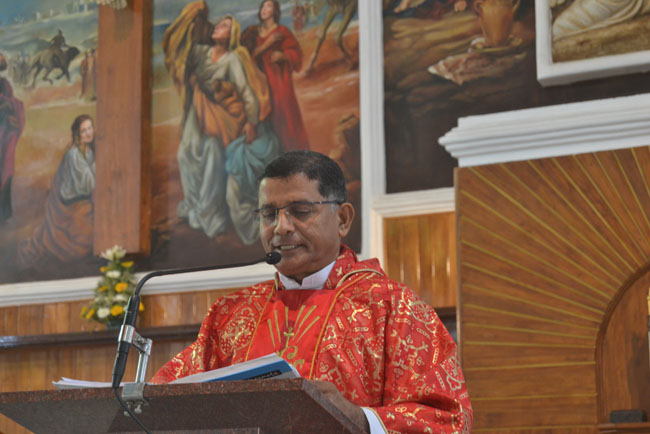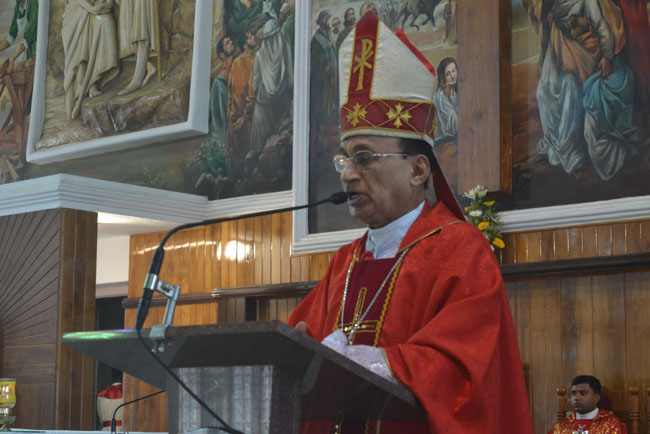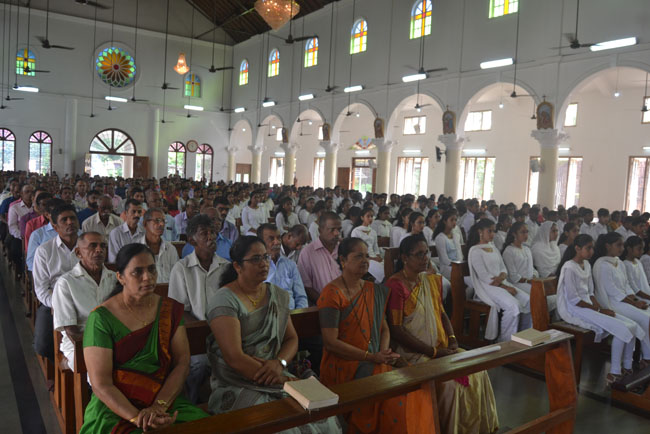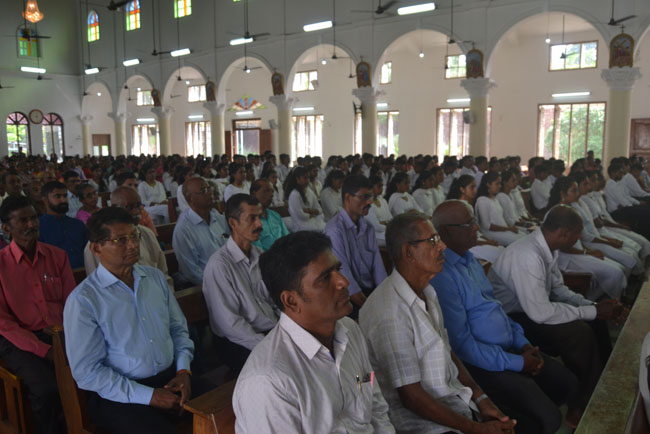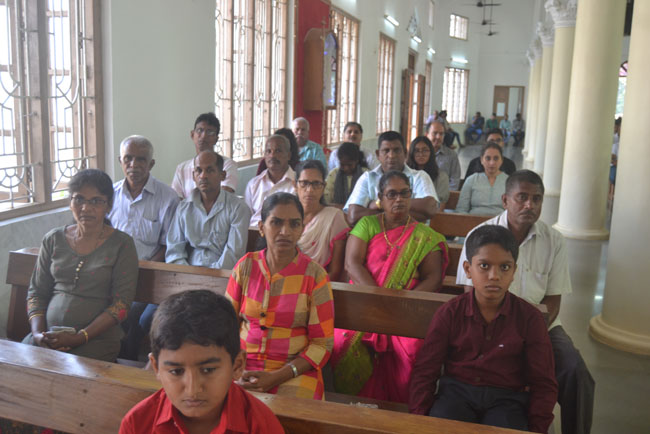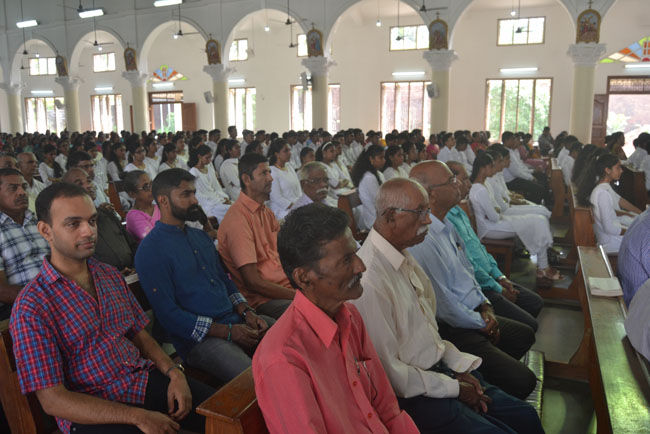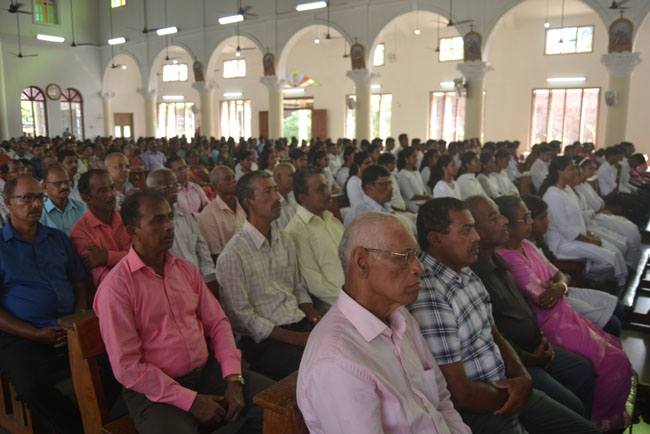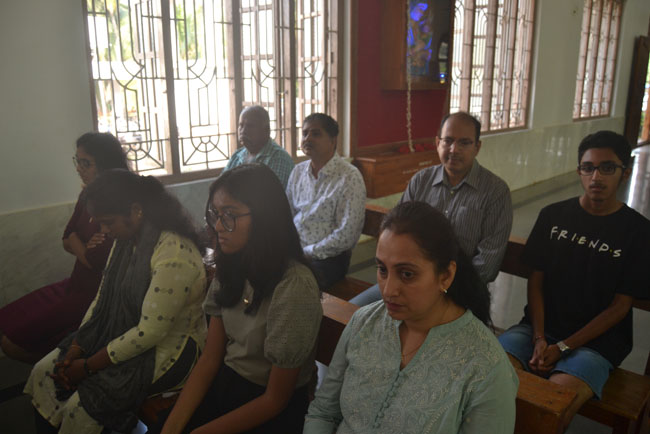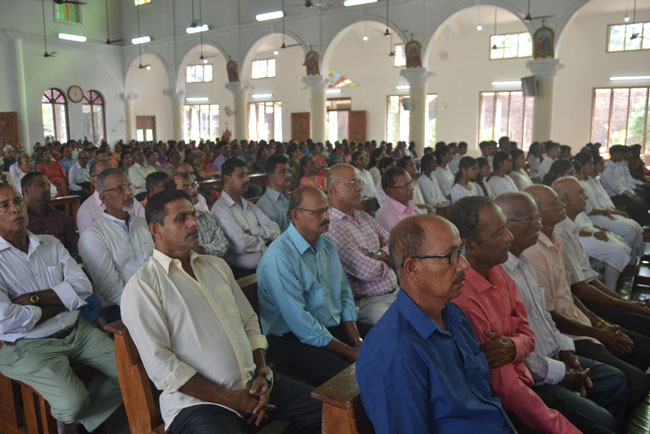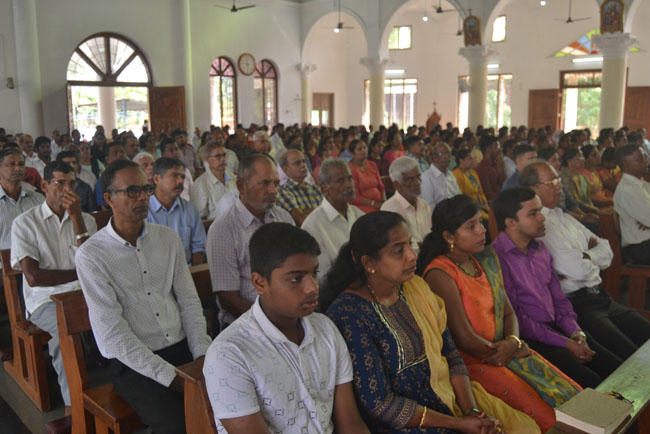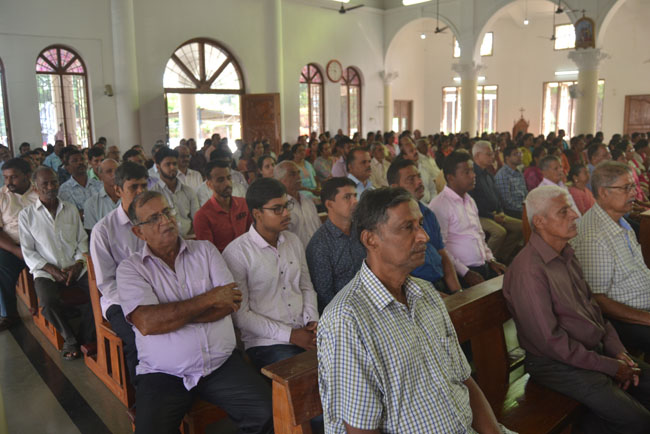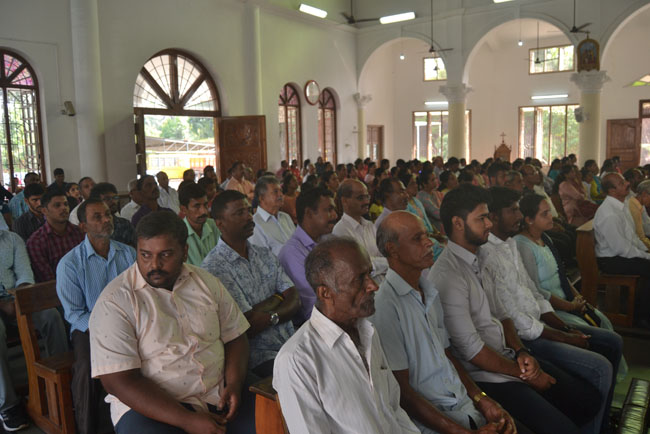 Following the end of the mass, in his message, Bishop Gerald Isaac Lobo highlighted about the preparation for the Synod to be held at the Vatican in 2023. He stressed on the instructions of Pope Francis with the theme "The Church that Marches Together". The Bishop said that the Pope emphasizes of the fact that all the faithful should manifest unity, involvement and mission. He spoke on the importance of building solid and devout families from the grassroot level. He also brought to the notice of the parishioners about the New Education Policy (NEP) and its impact on the Catholic educational institutions. The Bishop also stressed on the importance of increasing vocations as the diocese has been facing the shortage of priests to meet the spiritual and temporal requirement of the parishioners.
Bishop Gerald Isaac Lobo expressed his gratitude to Fr. George D'Souza and Fr. Pradeep Cardoza for their cooperation during the three-days-long Pastoral Visit and the parishioners for welcoming him and participating in various meetings.