Bishop Gerald Isaac Lobo releases Diocesan SSVP Magazine 'Viashantik Talo'
By Eugene Dsouza

Bellevision Media Network


Udupi, 30 Jun 2022: Bishop of Udupi Diocese Most Rev Dr. Gerald Isaac Lobo released Diocesan Society of St Vincent de Paul first half yearly magazine "Vaishantik Talo" today on Monday, July 27 at Bishop's House here.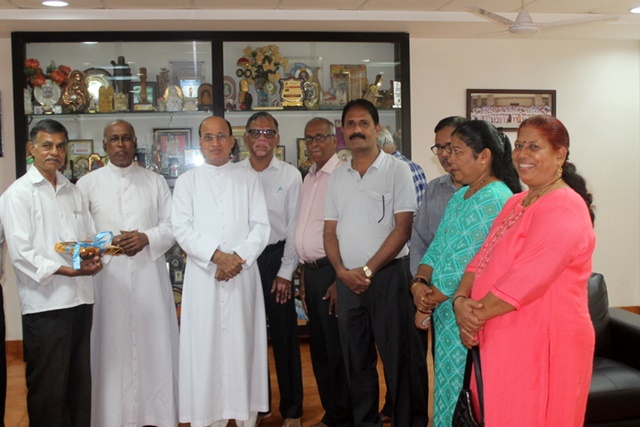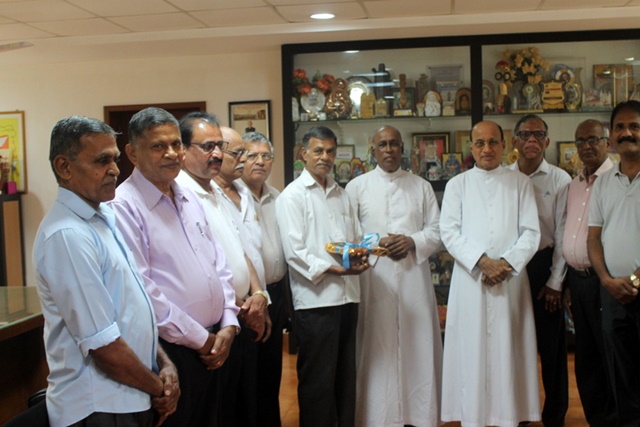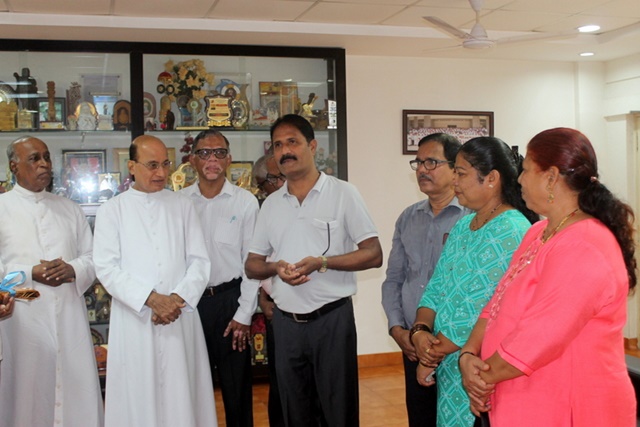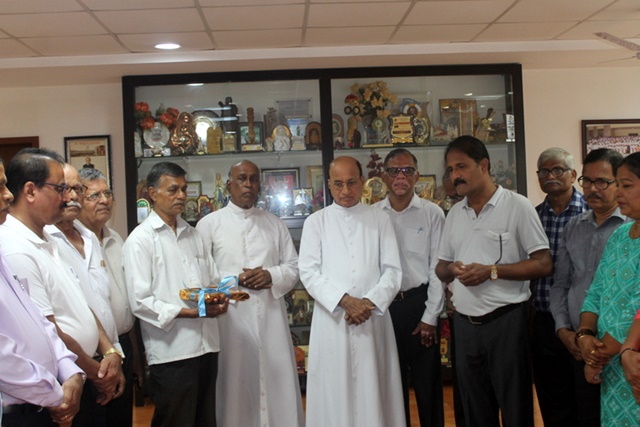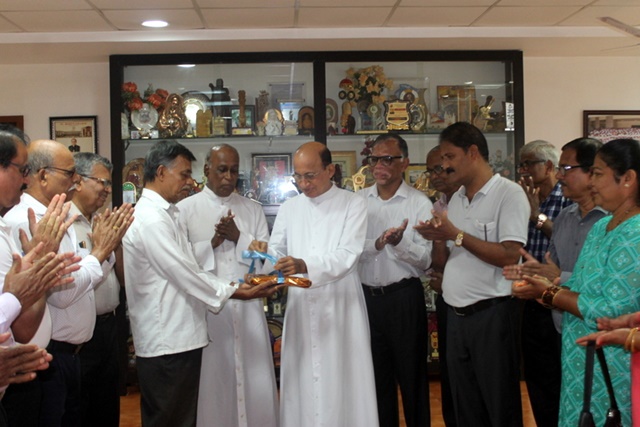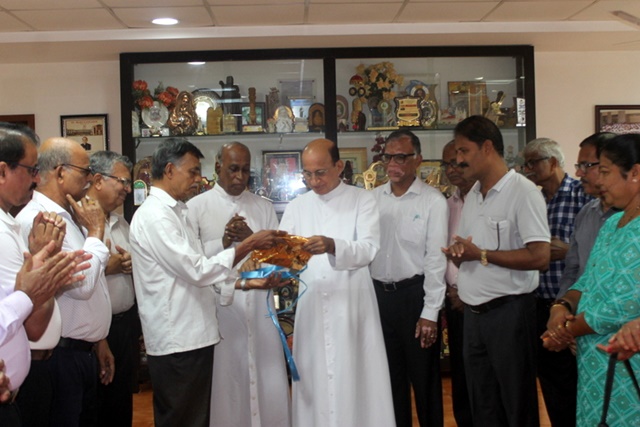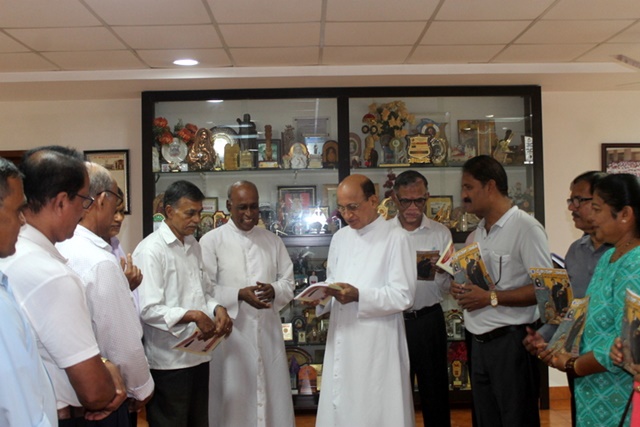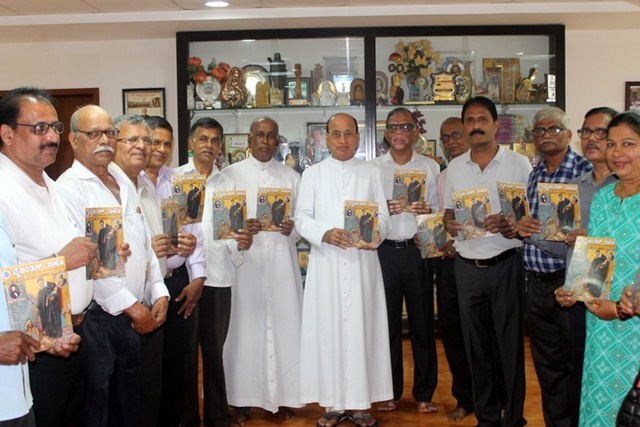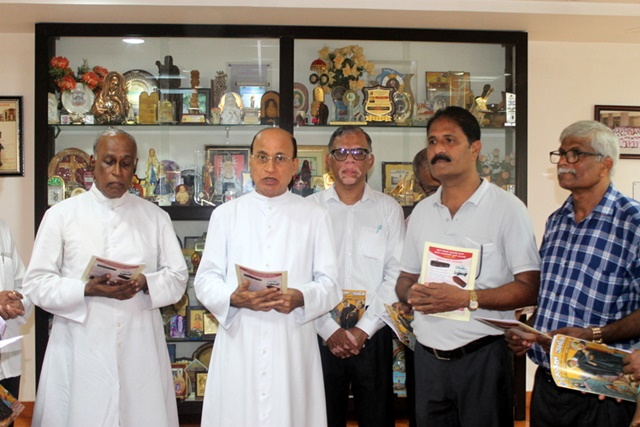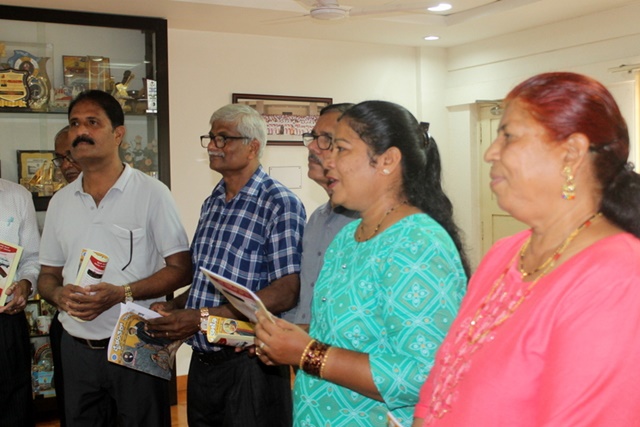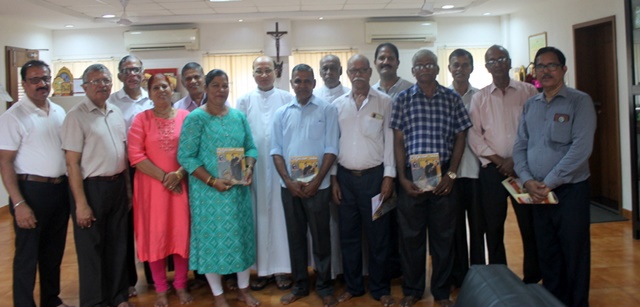 In his brief message after the release of the Magazine, Bishop said that this magazine very important for us not because of the services rendered by the SSVP members to the needed, but now a days it would be need to inform the faithful about our services to poorest of the poor in the society that most of the people doesn't know what we serving for the needed people. Hence, it would be necessary to inform the people about SSVP members' contribution to the society.
Furthermore, the Bishop said that SSVP members provide various services to the poorest of the poor who need the help in our diocese which will be appreciated. In our diocese SSVP provides services for 506 adopted families. Most of the people don't know about this. Hence, it is necessary to publish the magazine from SSVP. Now, the dream has been fulfilled. He appreciated the work by the SSVP diocesan l Bro. Walter Martis, Spiritual Director Rev Fr. Fredrick D'Souza, magazine editor Bro. Robert Menezes and sub-editor Bro. Herald Pais and all concerned to bring out the magazine. Bishop said it is not easy to bring out a magazine. He all conveyed his best wishes to SSVP for the success. In every parishes' there are much needed people and SSVP members should find such people and need to help them. We should support those who need help from us.
Earlier Spiritual Director Rev Fr. Fredrick D'Souza spoke during the occasion. Bro. Walter Martis President welcomed the gathering and explained the need to publish the SSVP half yearly Magazine in the diocese. Sr. Seema D'Souza Secretary proposed vote of thanks. All diocesan SSVP officials, Area Council presidents were present during the historical occasion. There are five Area Councils under SSVP Central Council as well as Area Council of Shivmoga diocese.