FIESTA De COCINA – the ultimate Food Fest at Milagres Campus
By P. Archibald Furtado

Bellevision Media Network


Kallianpur, 24 Jun 2022: As a continued part of 'Milaverse' – 2022,, which took a glorious start on Monday, 13th June & today, 23rd June, 2022, it was time to have 'Fiesta De Cocina' the ultimate Food Fest 2022 in the Milagres College Campus under the banner of 'MCK Commerce Association'.
Different talents – physical and intellectual hidden or partially exposed were given an opportunity get that noticed, recognised and flourished. "Cooking also a unique talent and today, city life rolling around junk food, which is harmful for our growth…" Rev Fr Joy Andrade, the Assistant parish priest of the Milagres Cathedral observed while inaugurating the feast. He further explained, "Healthy food habits keep us alive, strong and add pleasure to living a happy life….Such get together of mass involvement and participation help students to share and care each other…."
Principal Dr Vincent Alva who presided over the short stage programme, congratulated the all the members of the Commerce Association of the College for its initiative, efforts and organisation. "Let this FIESTA DE COCINA be a rejoicing and enjoyable one to all and sundries….by tasting variety of food items and snacks as the aroma of flavour already filled in the surrounding….."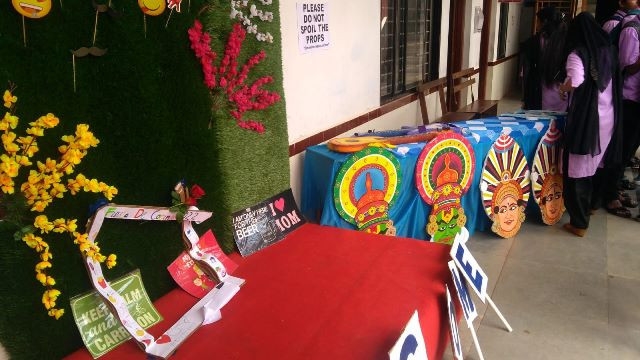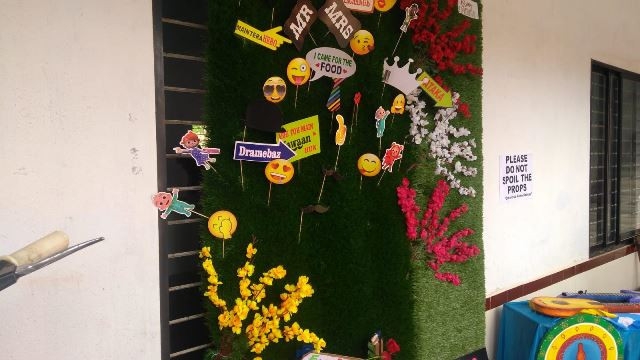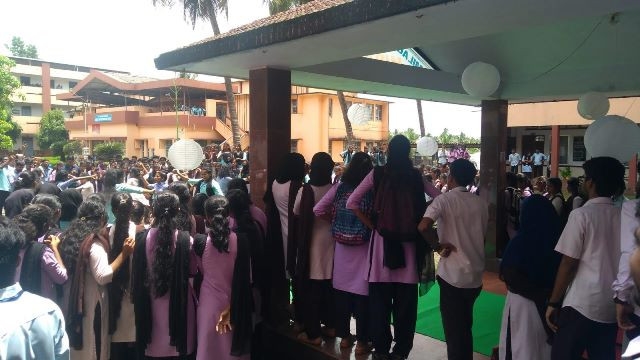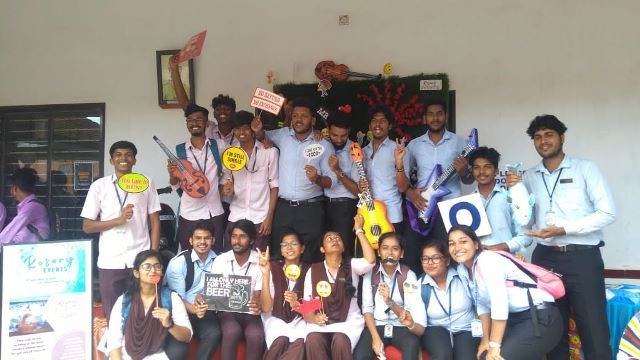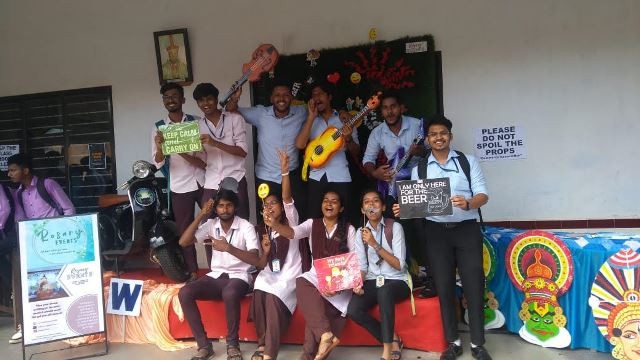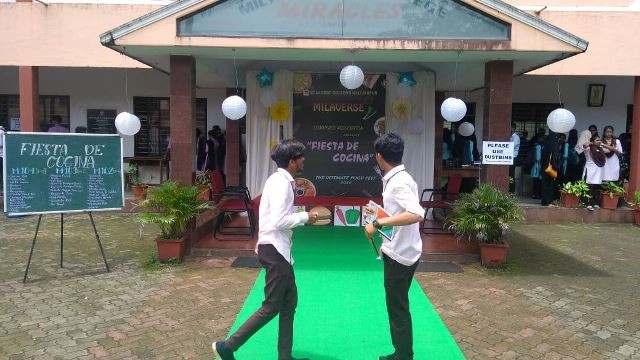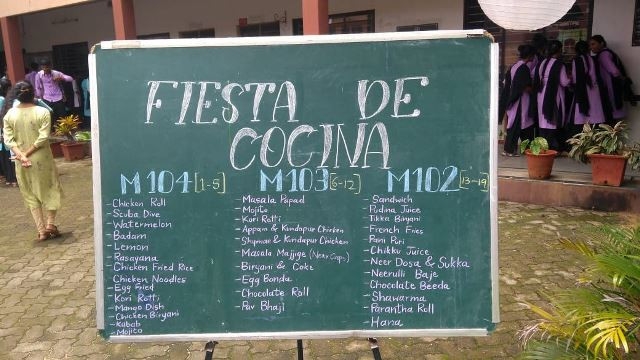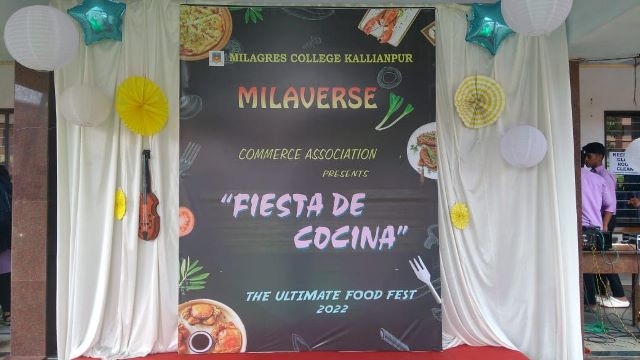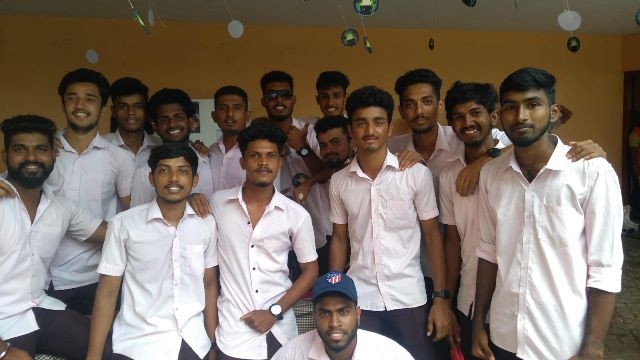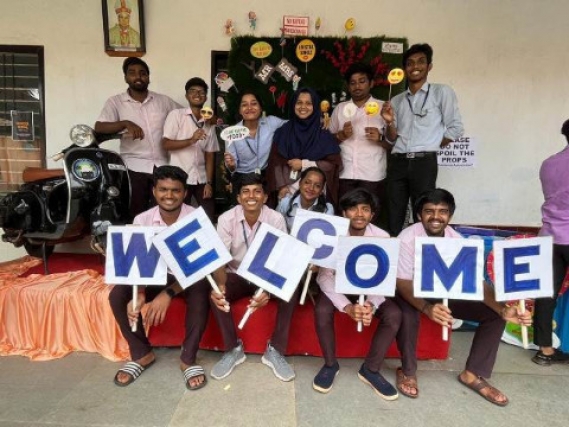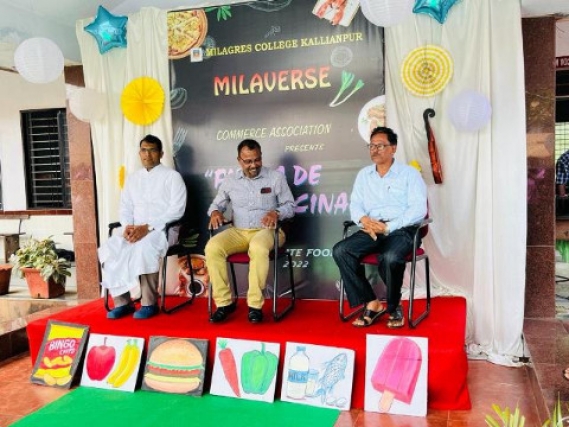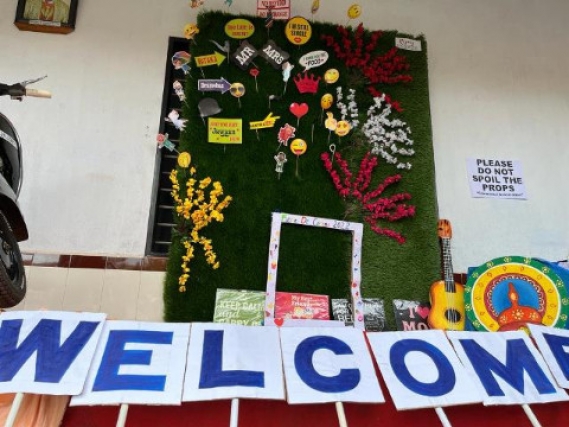 In the beginning, on behalf of the Commerce Association Sujith J DSouza cordially welcomed and introduced the Chief Guest of the event Fr Joy Andrade to the gathering and offered fresh roses to express their love and respects to him, along with the Principal Dr Vincent Alva and Mr Archibald Furtado, Dept of Commerce, representing HOD as well as Convenors of the Commerce Association.
There was a marathon dance splash presented by women students to entertain, just before the Counters declared open by the Guests at 12.30 pm.
Elaborate arrangements were in place to give a festive look to the venue with attractive backdrop designed by students led by Commerce Association President Godwin Mascarenhas, Secretary Ms Ayesha Amra and their creative team of Final B Com, aptly supported by juniors with the display of colourful placards, banners, hoardings and then volunteering to handle and serve in various stalls in a very professional manner.
All had variety of delicious food items and tasty lunch and even parcel facilities were offered, rightly enjoyed to the brim by the visitors and guests.