Puttur: St Philomena College observes World Yoga Day
Bellevision Media Network


Puttur, 23 Jun 2022: International day of Yoga was observed at St Philomena College, here on June 21.
It was held in collaboration with the NCC and Army wing of the College, Navy and NCC units of St Philomena High School.
Yoga day was inaugurated by Prof Udaya Kana, the vice principal of the College, who said, 'Yoga is not a mere exercise. It keeps us physically fit and mentally healthy. We don't find enough time to look at our body and soul. We should be proud that this knowledge originated from our land.'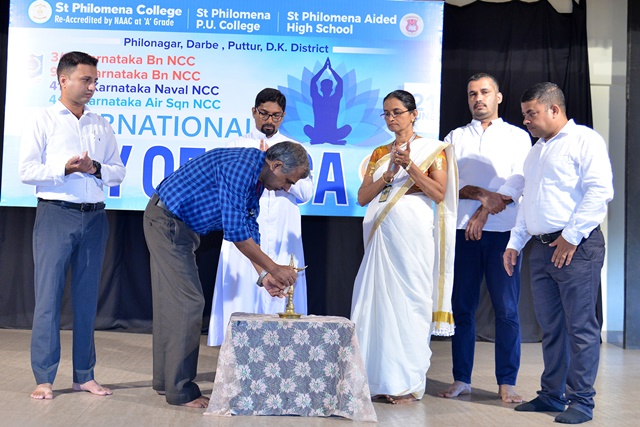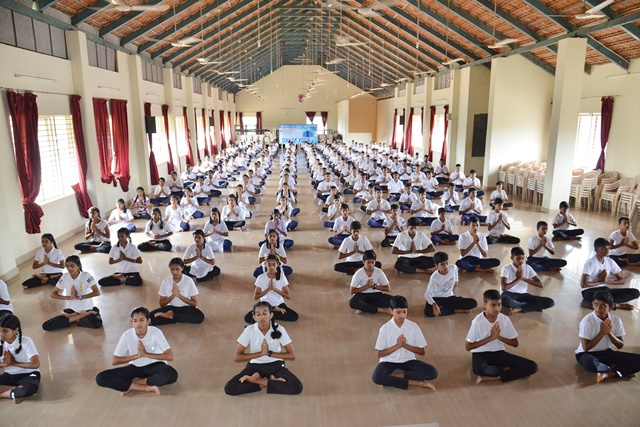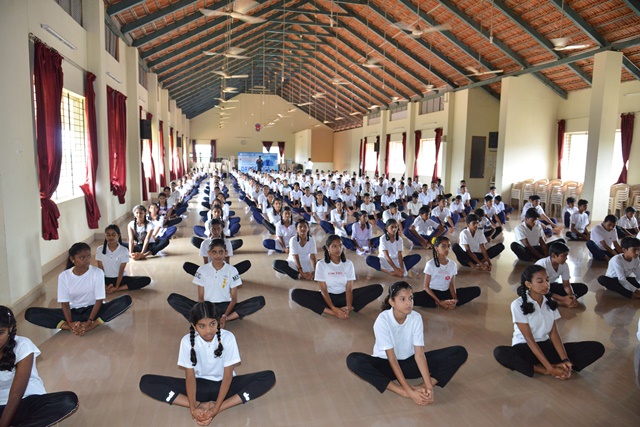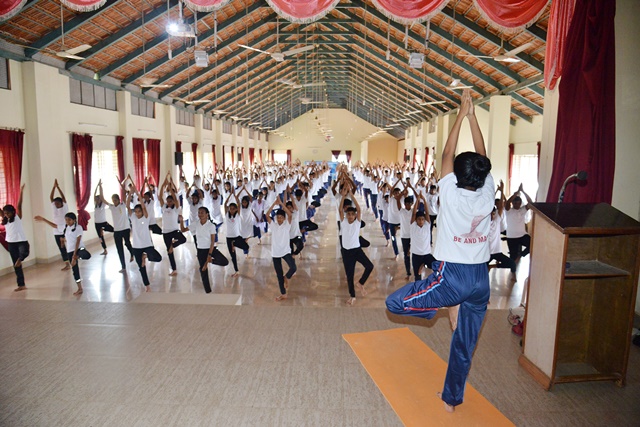 Fr Ashok Rayan, the principal of St Philomena PU College, the chief guest of the function, said, 'Yoga day is only a symbol. It reminds us to follow the right path. Doing yoga asana will enhance our physical fitness as well as the mental stability to face the challenges of life.'
Carmine Pais, the head teacher of St Philomena High School, presided the function and said, 'Let the international day of Yoga bring peace and harmony to society. By celebrating the day, let us pledge to maintain a disciplined life. Good activities and good thoughts make us the noble Pearson.'
Clement Pinto, NCC officer of St Philomena High School, compered the program.
NCC cadets demonstrated various Yogasana, and the student's teachers who attended the function also did Yogasana.
Lieutenant David Johnson Sequiera of St Philomena College, with the support of NCC officers Naresh Lobo and Roshan Sequiera of St Philomena High School, organized the programme.