Mumbai: Hotel Federation meets NCP supremo Sharad Pawar regarding industry survival
By Rons Bantwal

Bellevision Media Network


Mumbai, 25 Dec 2021: A delegation of Federation of Hotels and Restaurant Associations Maharashtra led by their president Dr Shankar B Shetty Virar met Sharad Pawar at his Silver Oak residence, Mahalaxmi, here on December 24, to draw his attentions towards the problems faced by hotel industry during the ongoing Covid-19 Pandemic.
The delegation included the Federation's vice president Bharat Shetty Ghatkopar, general secretary Shyama N Shetty, Treasurer Durgaprasad C Salian, Treasurer Babu S Shetty Malad, advisory Committee chairman Kalattoor Viswanath Shetty and businessman Niranjan Shetty.
The delegation briefed about the timing of restaurant, vaccination fine and FLIII License fee at the outset of Covid-19 as the entire hospitality industry is reeling under distress and restraints are a major restraint in recovery.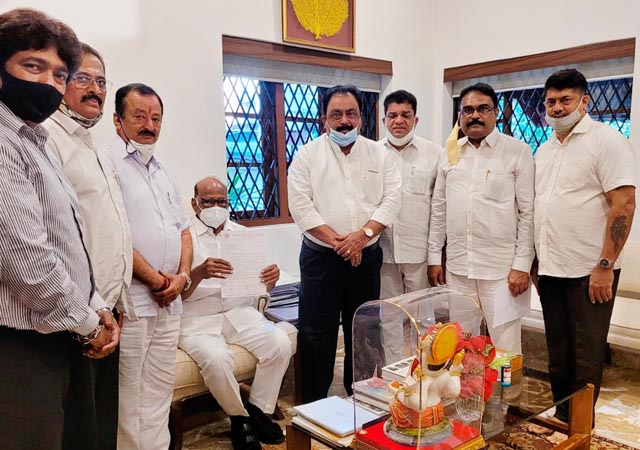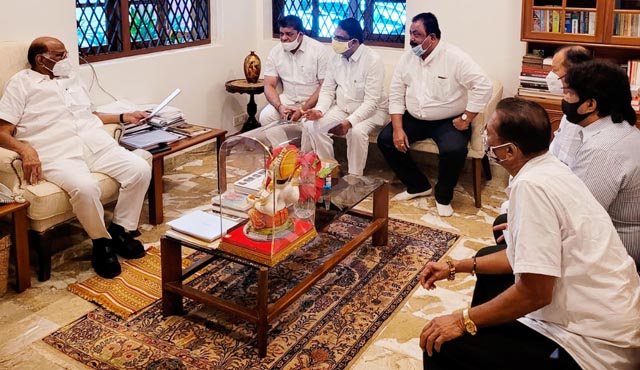 Most of the civic body laid restrictions in conducting the business. They are allowed till only 12:00am whereas the state government had issued an ordinance to conduct the business till 1:30am. They urged the restaurants to function till 1:30am.
The state government issued an ordinance to collect a fine of Rs 10,000 from the restaurant owner, if any customer is not yet fully vaccinated. This is causing embarrassment to the owner of the restaurant. And in most of the cases the owner is fined for the fault of the customer. The industry body demanded to withdraw the ordinance in the interest of distressed restaurants.
Due to the restrictions to conduct the business and also the constraint of conducting the business at 50 percent capacity of the restaurant it is impossible to pay 100 percent FLIII excise license fees for the entire year in advance. Therefore, they urged to collect only 50 percent excise License fees for the year 2022-2023.
'We have faith in you, have your business friendly and seasoned politicians who have been supporting us for decades together till today,' said Dr Shanker Shetty.