Mangaluru: Swarnim Vijay Diwas observed to mark India's victory of Indo-Pak War 1971
By Robert D Costa

Pics: John V Tauro

Bellevision Media Network


Mangaluru, 17 Dec 2021: To commemorate India's victory in the Indo-Pak War 1971, 'Swarnim Vijay Diwas' 50th anniversary was observed, under the joint aegis of DK District Ex-Servicemen's Association, Lions Clubs International District 317 D, Rotary International District 3181, Nitte Education Trust and Shasthavu Shri Bhoothanatheshwara Trust at the War Memorial, Kadri Hills, here on Thursday, December 16 at 8.45am, to pay tributes to those martyred soldiers who fought for the country and laid down their lives in the line of duty.
Dr K V Rajendra, DK Deputy Commissioner; Col A K Sharma- Group Commander, NCC Mangaluru; Rishikesh B Sonawane - DK Superintendent of Police; N Shashi Kumar, city police commissioner, Kumar - CEO, DK Zilla Panchayat; Vasanth Kumar Shetty-district governor, Lions District 317 D; Ravindra Bhat A R - district governor Rotary District 3181; Vittal Shetty-managing trustee-Shasthavu Sri Bhoothanatheshwara Trust; Capt Ganesh Karnik; S M Airan-president of D K District Ex-Servicemen's Association, Mangaluru and others offered floral tributes at the war memorial.
In his preliminary address, Col Bhandary explained the synopsis of Indo-Pak War 1971, how the brave soldiers coordinated with their commanders to rise to the occasion sacrificing their lives for the nation to achieve victory for India and heavy casualties for Pak enemies who called the first shot at the international border of western command.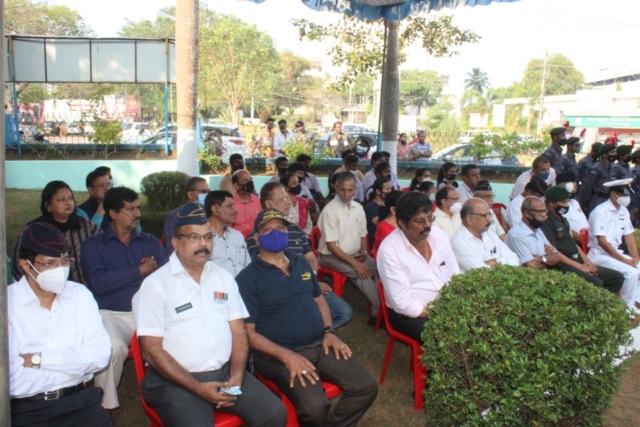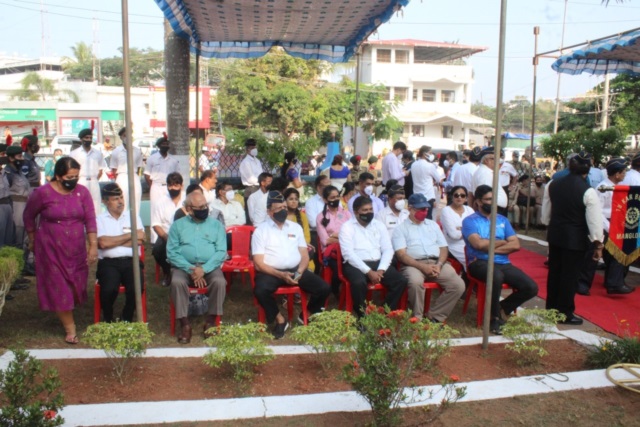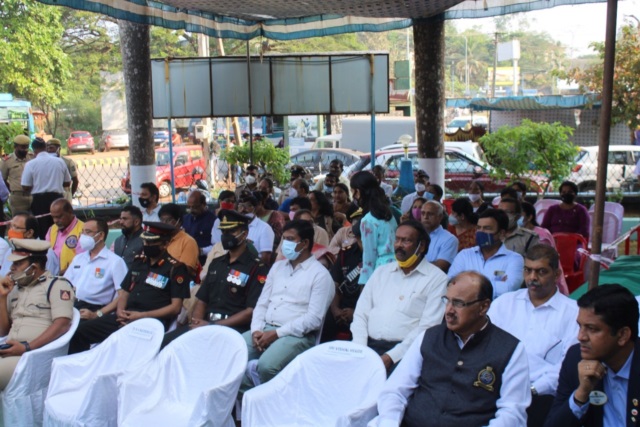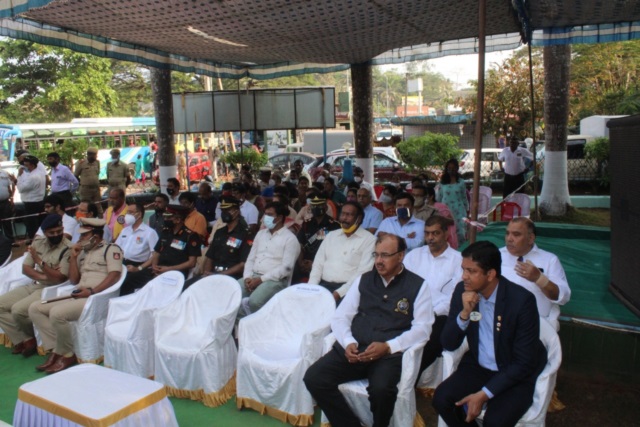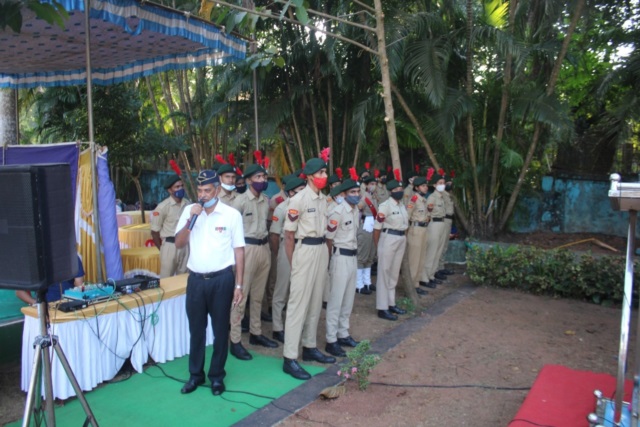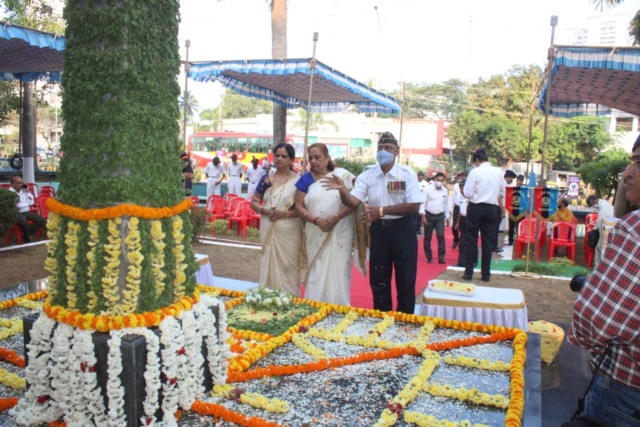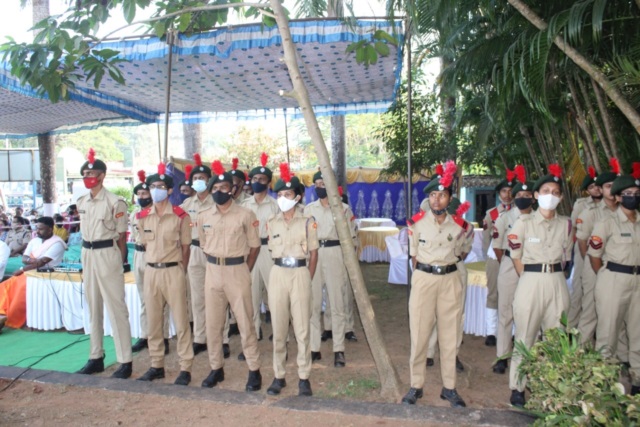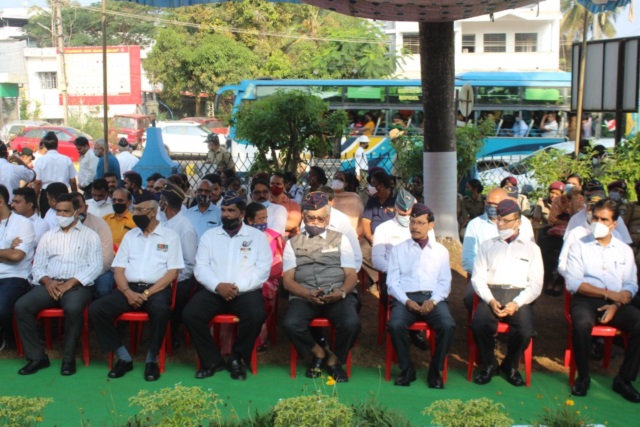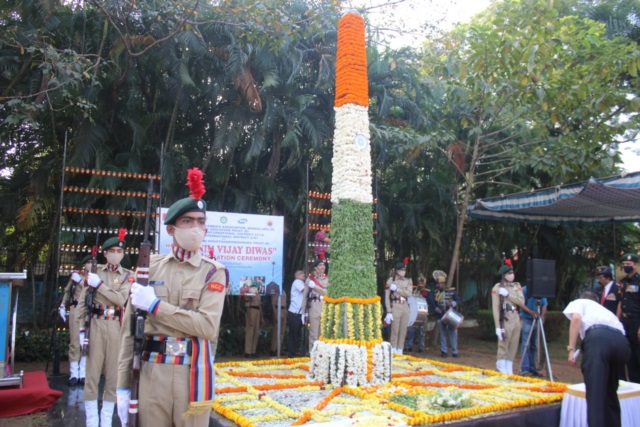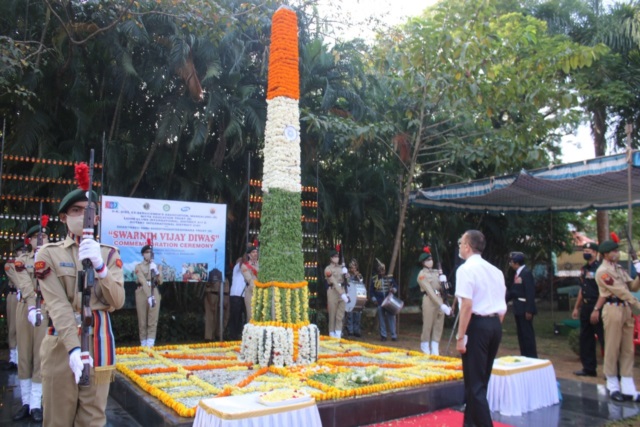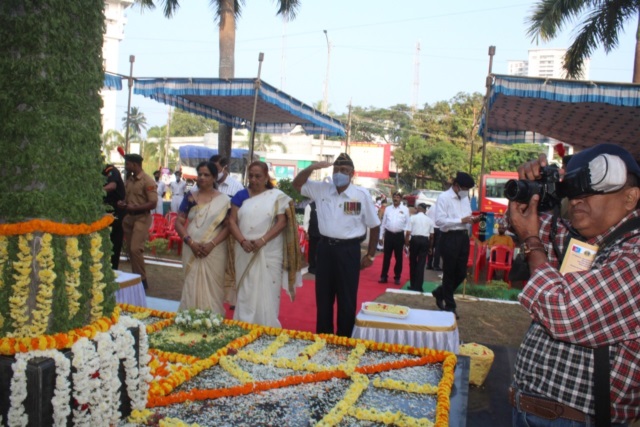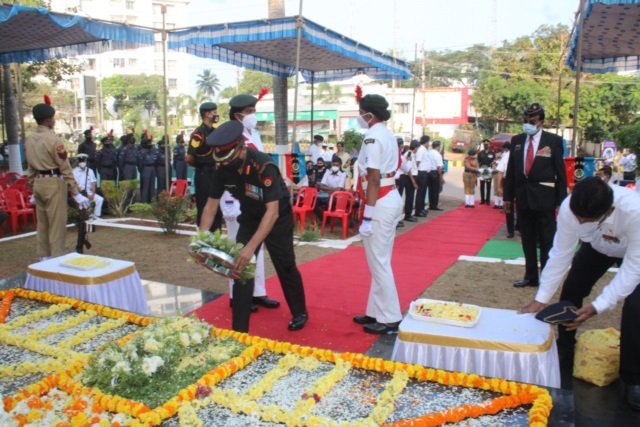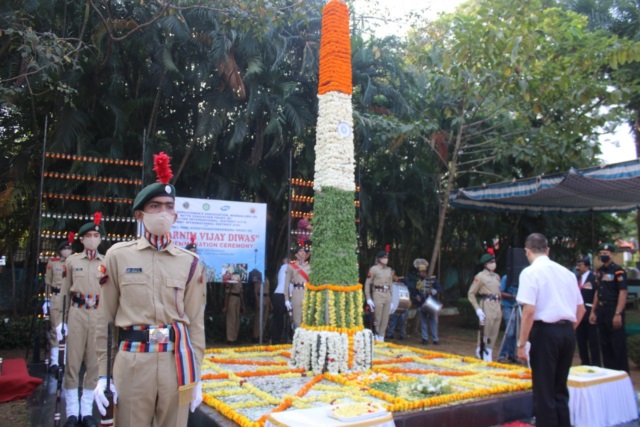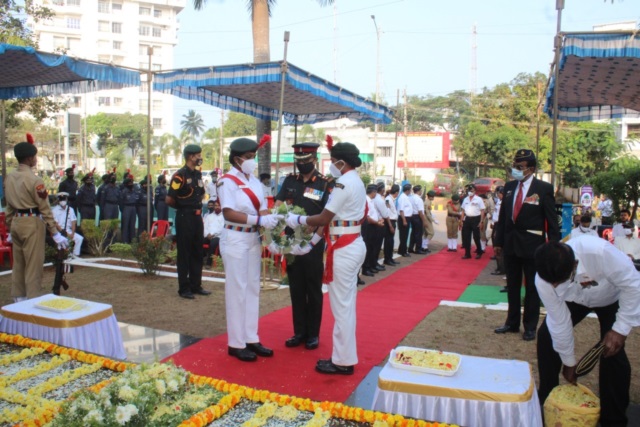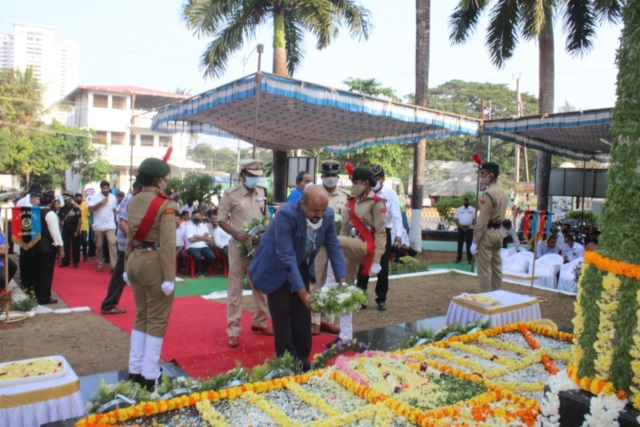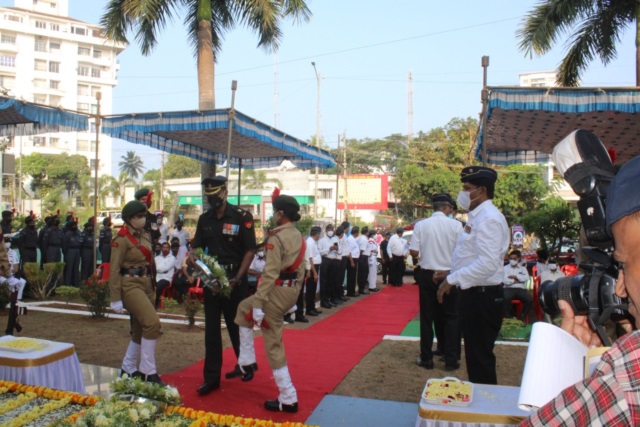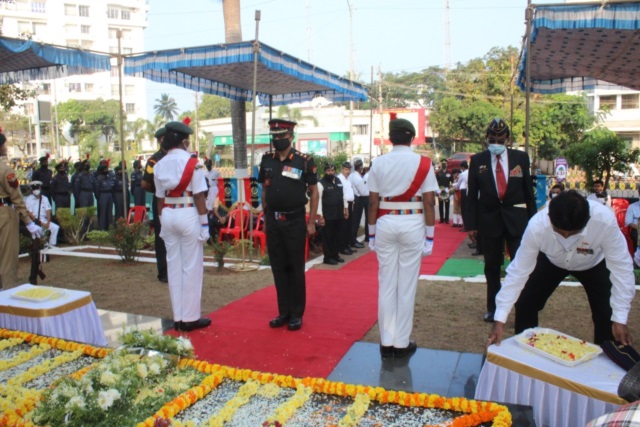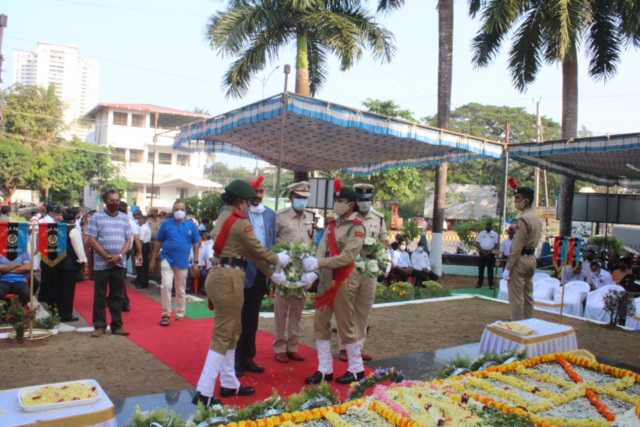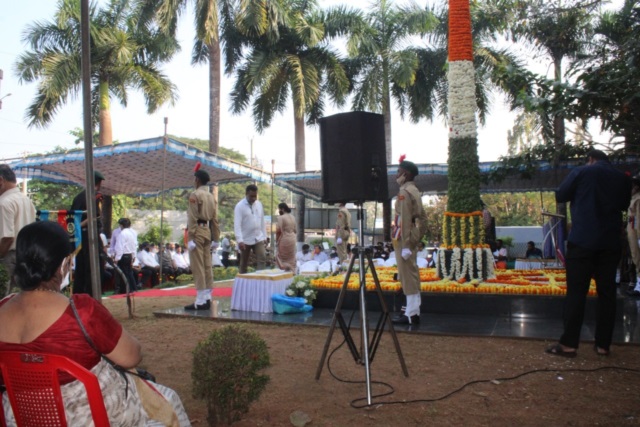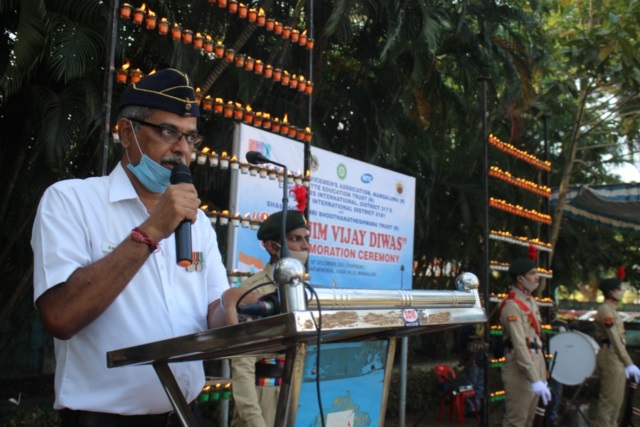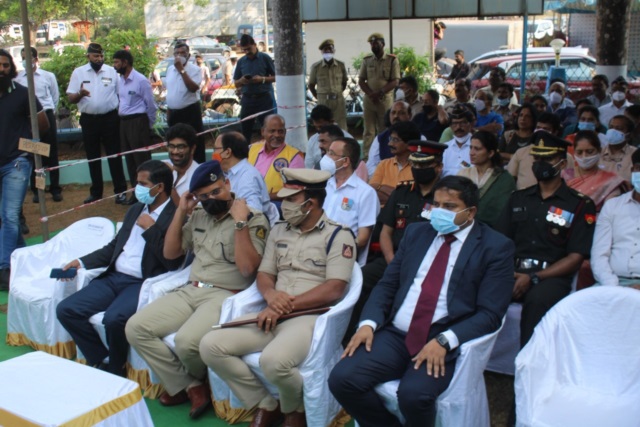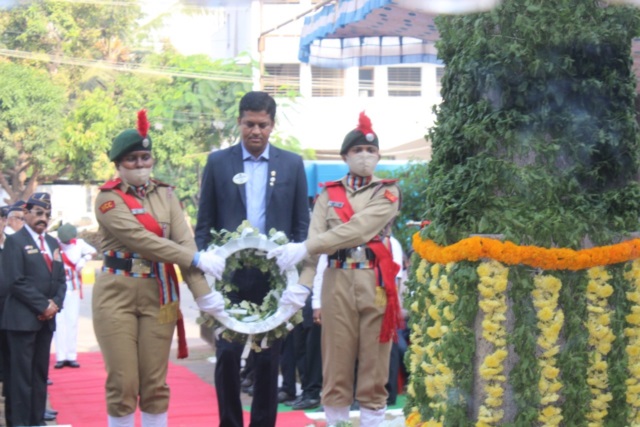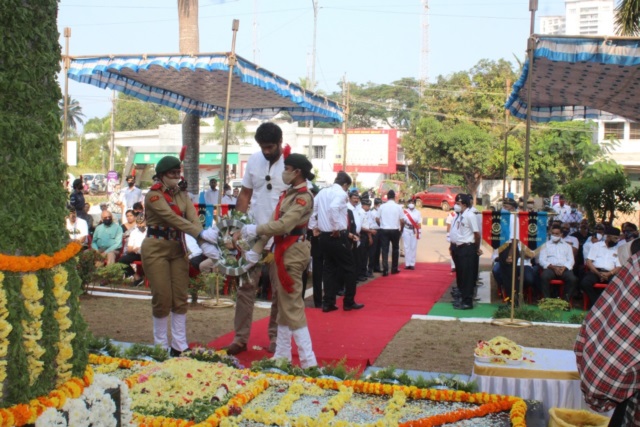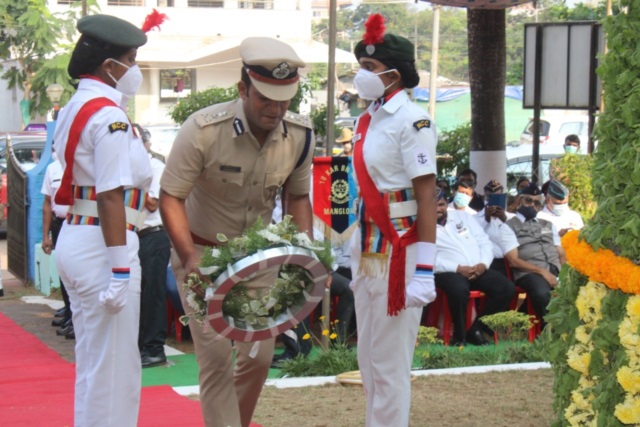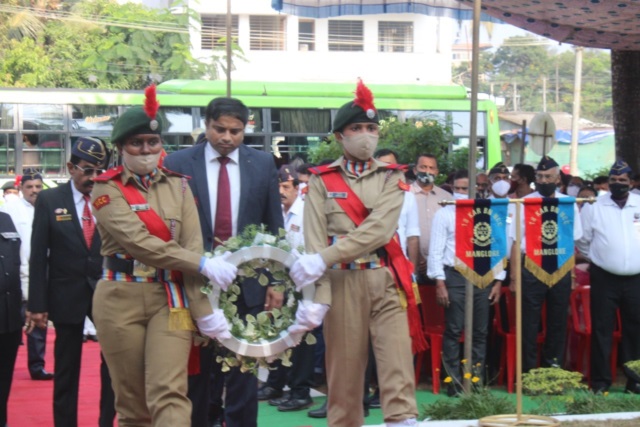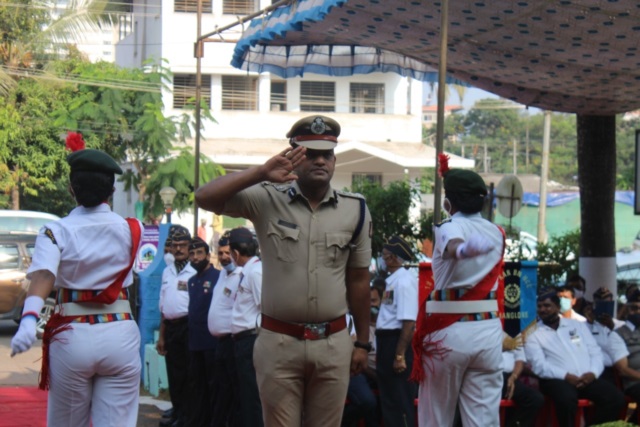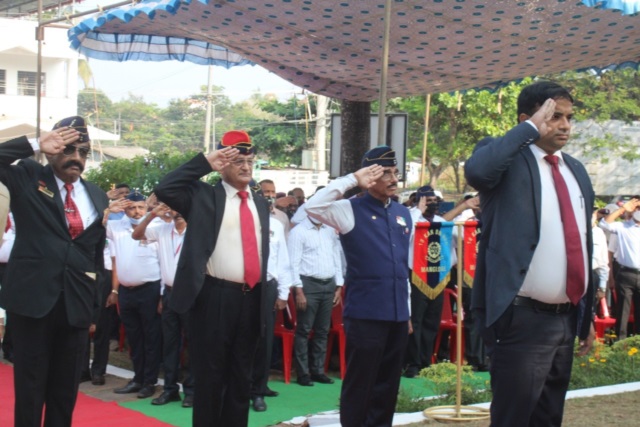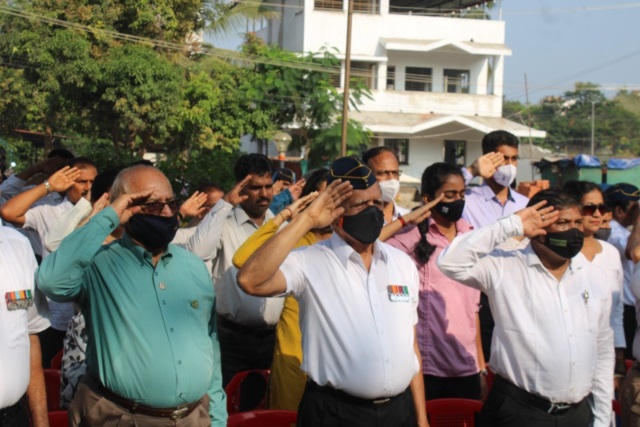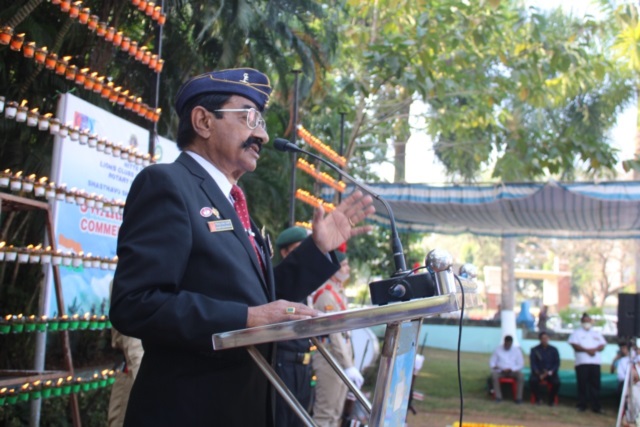 In his presidential address, Brig I N Rai explained in length about his 37 years of service with Indian armed forces, where he grew from lower ranks to higher ranks partaking in Indo-Pak War 1971, Chinese incursion in Eastern Ladak, insurgency in North Eastern States along Myanmar border, Indian Peace Keeping Force in Sri Lanka.
He paid rich tributes to fallen soldiers as his own best pals became casualties of many wars that he had fought in his long service with armed forces.
Deputy Commissioner Dr Rajendra and city police commissioner N Shashikumar also laid the wreath at the War Memorial to pay tributes to fallen armed forces personnel.
Capt Deepak Adyanthaya, secretary of D K District Ex-Servicemen's Association delivered the vote of thanks. CPO Vikramdatta, past president of the Association compered the programme.
The patriotic fervor was high among civilians, students, members of Lions Clubs and Rotary Clubs who were present.