Udupi/M'Belle: Belle Grameen Congress Organizes Protest Against Petrol-Diesel Price Hike
Bellevision Media Network


Udupi/M'Belle, 16 Jun 2021: The Congress leaders and supporters organized protest against the petrol-diesel price rise which has crossed Rs. 100 mark, on Wednesday, 16 June 2021 at 11.30 am at the Moodubelle Petrol Pump. The protest was organized under the leadership of Belle Grameen Congress Committee led by Vincent Fernandes.
Congress leaders and supporters with banners and placards shouted slogans against the continuously increasing price hike of both petrol and diesel which as a cascading effect on the price of various commodities.
Speaking at the protest, Vinay Kumar Sorake, former MLA of Kaup Constituency said that the BJP Governments both at the centre and Karnataka State level have failed to control the price of both petrol and diesel as well as the cooking gas. He said that the government have utterly failed in controlling the Covid 19 pandemic which has resulted in the loss of livelihood of millions of people who are unable to bear the burden of price rise in all commodities. He pointed out that during the period of the Congress government at the centre, when the petrol price was in the range of Rs. 60 to Rs. 70, the BJP leaders used to roll on the roads protesting against the prevailing price even though the international price of the crude oil was quite higher that what it is today. He further said that these very BJP leaders have been quiet and silent when the price of petrol and diesel have gone beyond Rs. 100 per litre.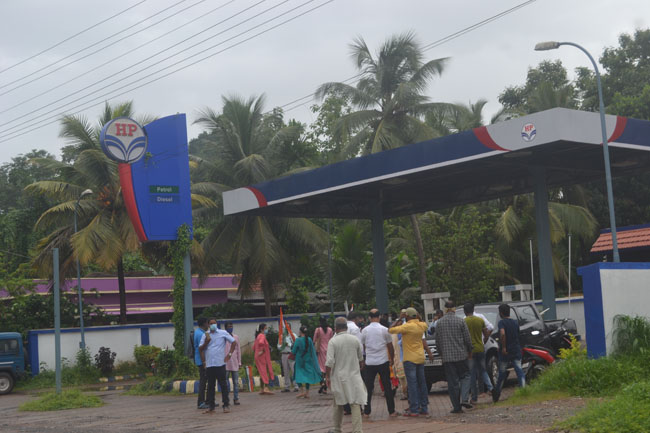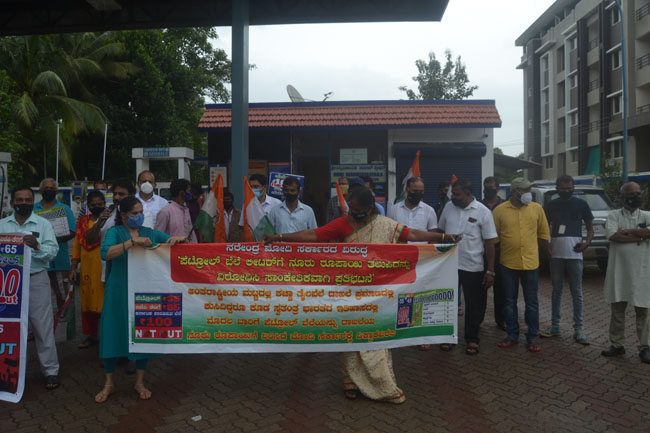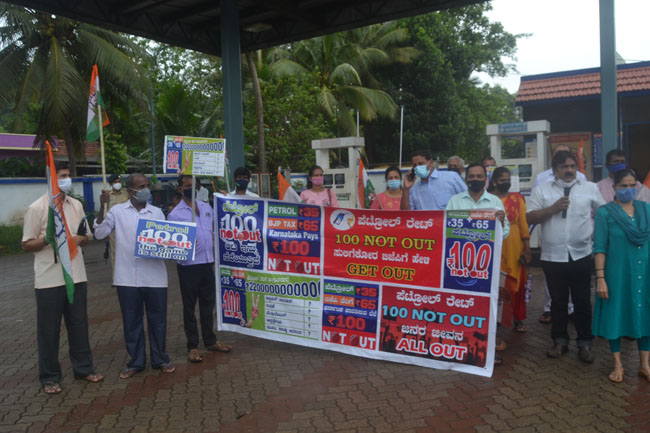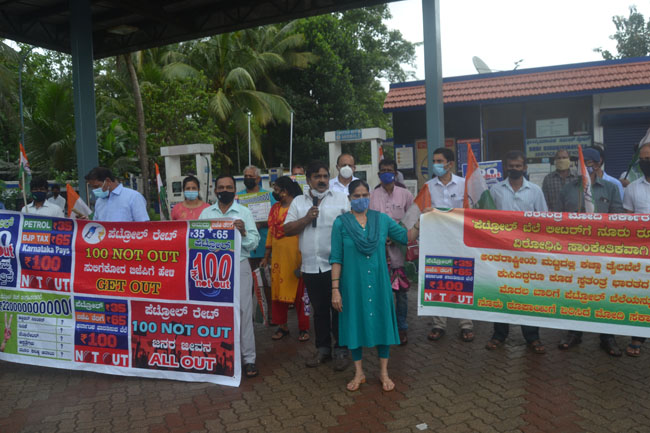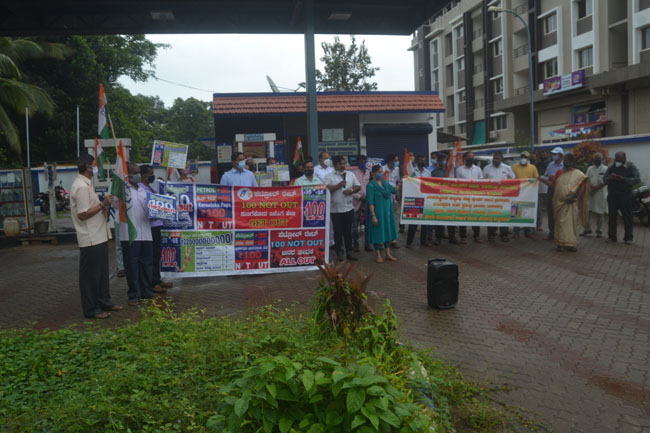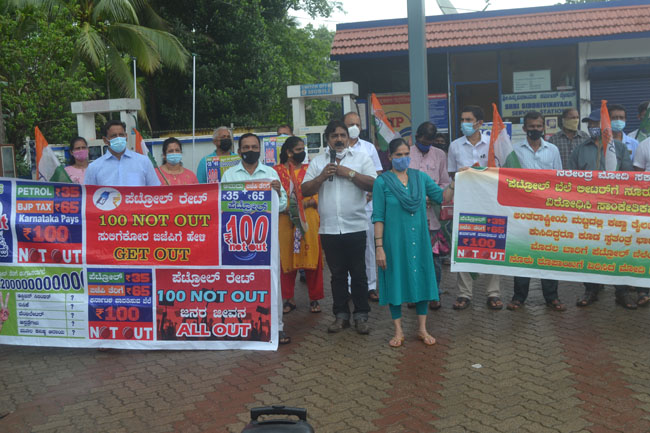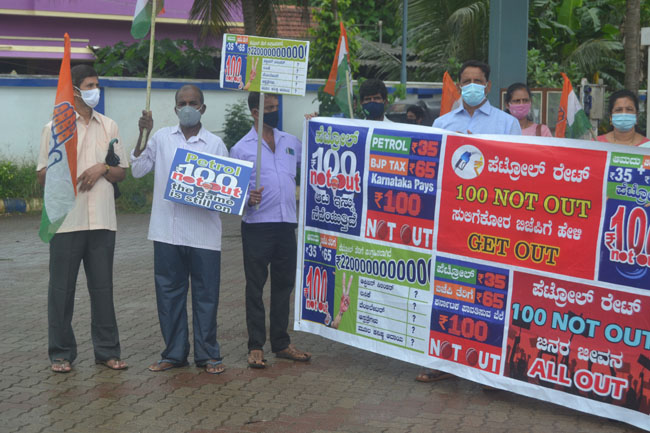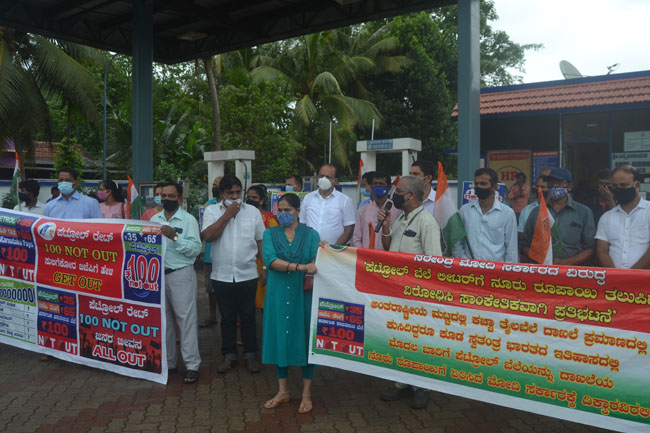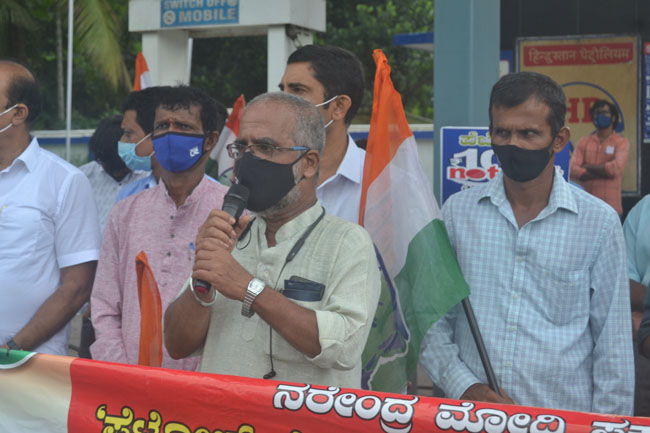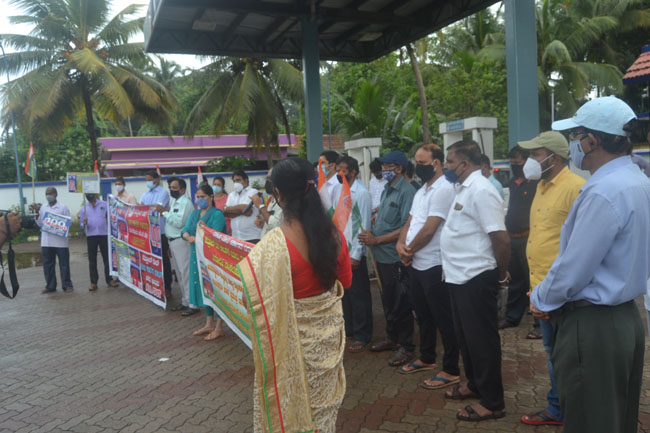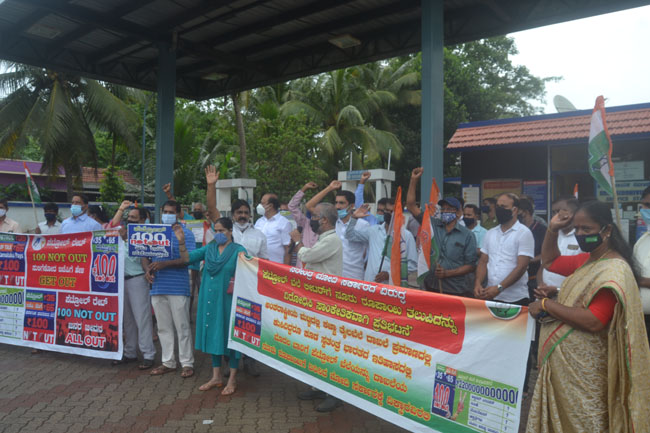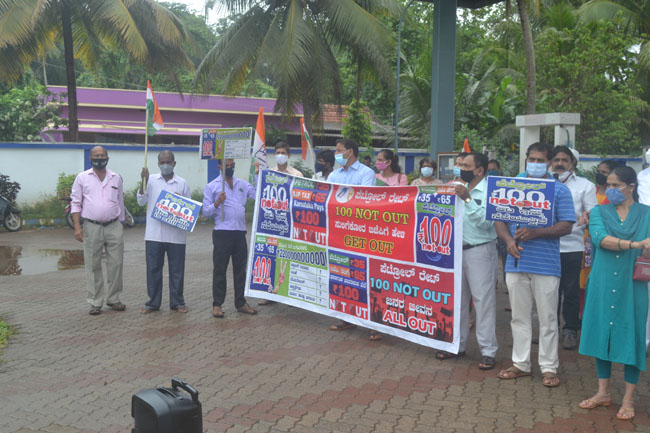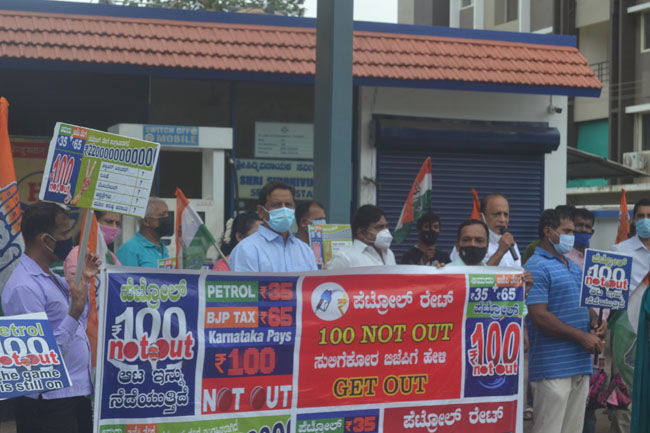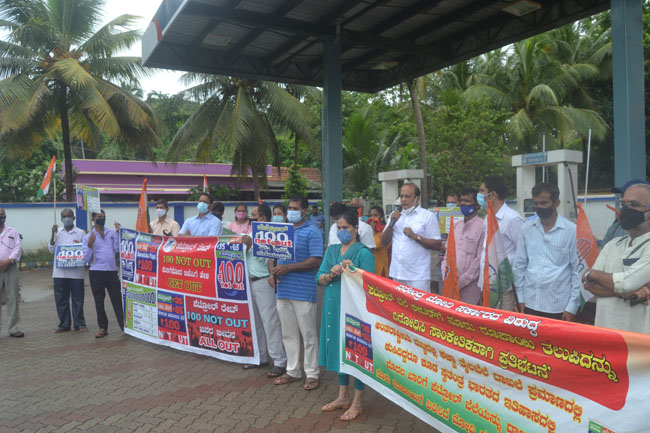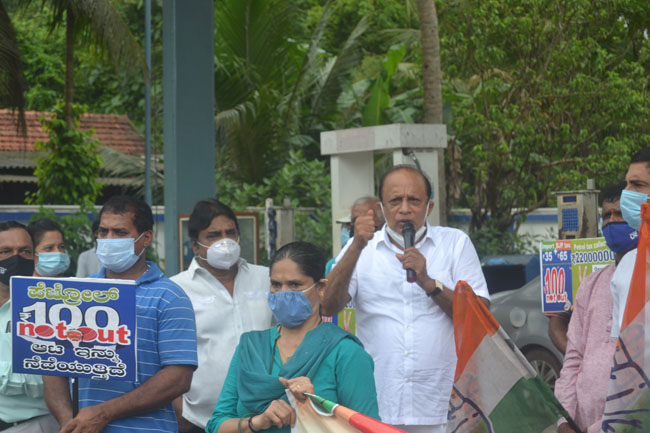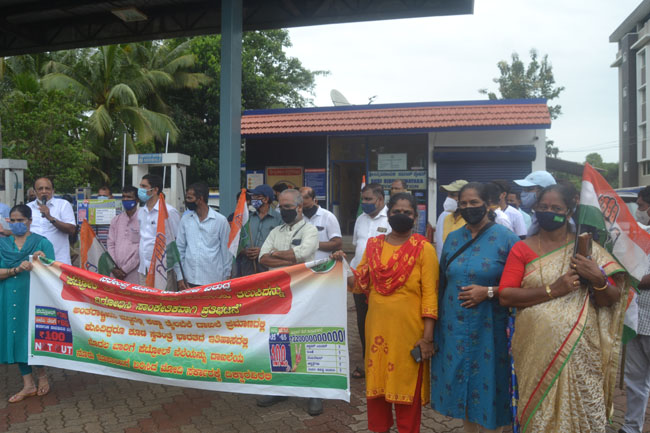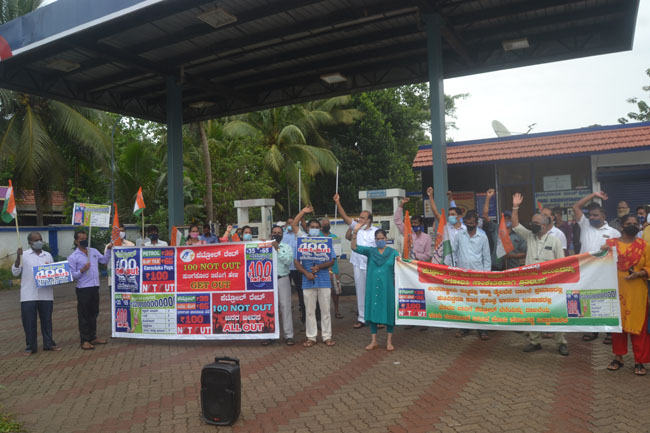 Nagesh Kumar Udyavar speaking at the protest pointed out the hypocrisy of the BJP leaders. He said that the BJP government has failed to meet the challenges that have been faced by the country. The government has failed to alleviate the problems of the common people who have been adversely affected by Covid 19 pandemic. The government is also blind to the plight of the farmers who have been protesting against the 'black' farm laws. Moreover, the government has been txing heavily the petroleum products which has led to the steep hike in the price of petrol and diesel. He also said that while various state governments have been reducing the electricity charges, the Karnataka Government has increased the cost of each unit of the electricity which is an additional burden on the common people.
Besides Vinay Kumar Sorake, Nagesh Kumar Udyavar and Vincent Fernandes, the protest was attended by Shivaji Suvarna, Mrs. Ranjani Hegde, Mrs. Sujataha Suvarna, Andrew Gilbert D'Souza, Helen D'Souza and many other Congress leaders and supporters.