Mangaluru: SCDCC Bank beats Covid-19 with annual profit of Rs 33.65 crore
By Robert D Costa

Pics: John V Tauro

Bellevision Media Network


Mangaluru, 06 Apr 2021: South Canara District Credit Co-operative (SCDCC) Bank founded in 1913 that has been set on fast mode with regard to development, with its 105 branches in towns and rural villages across undivided Dakshina Kannada district has recorded Rs 33.65 crore profit in the accounting year ended on March 31, 2021. It has created record despite Covid-19 outbreak in this regard, said Dr N Rajendra Kumar.
Addressing the media persons at SCDCC Bank headquarters here on Saturday, April 3 afternoon, Dr Rajendra further said that the Bank has achieved an annual turnover of Rs 10,100.30 crore that is more than 19.30 percent when compared to 2019-20. It has set a goal of Rs 11,000 crore in 2021-22, he said.
The Bank through its 105 branches collected a total deposit of Rs 4,948.34 crore during 2020-21 that is higher than 17.65 percent when compared to last year. The Bank has advanced agri-loans to the tune of Rs 1,725 crore and created record in recovery with 100 percent in the consecutive 26 years, he added.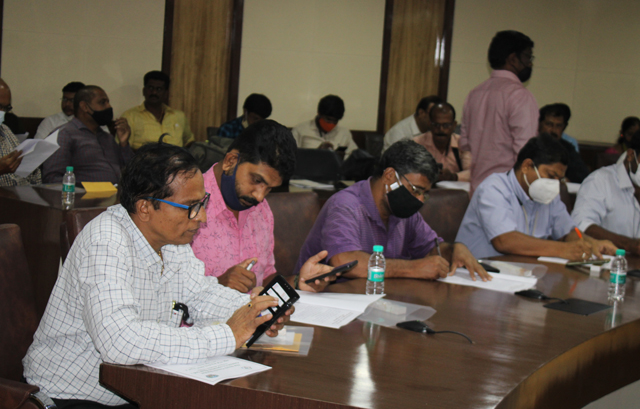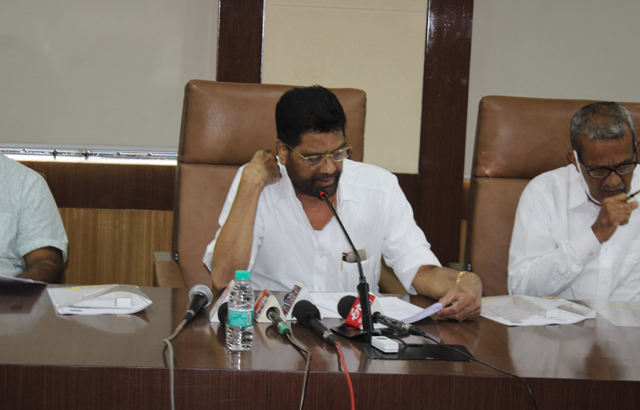 Highlights:
• The Bank has bagged Apex Bank Award for the consecutive 19 years and NABARD Award for the consecutive 17 years.
• It has bagged FCBA National Award in the consecutive 2 years.
• It has bagged Banko Blue Ribbon Award during 2020-21 for its overall banking performance.
• It has bagged first place in Karnataka in managing self-help-groups (SHGs), It has promoted a total of 32,700 SHGs.
• It has advanced loans to a total of 1,32,832 famers who has Mangala Kissan Credit Cards and personal accident cover to 87,620 Kissan Credit Cardholders.
• It offers core banking, RTGS, NEFT and other banking services at par with PSU Banks.
• It has 12 air-conditioned branches.
• The branches in Kodialbail, Puttur, Uppinangady, Savanoor, Beltangady and Siddapura are functioning from their own premises.
• It's significant that SCDCC Bank is the first district co-op Bank in India to launch Bank on Wheel that is offering all banking services and ATM facility.
• It will incorporate Common Software meant for agri co-op societies, although it was delayed owing to Covid-19 which would be fully operational by June 2021.
• It has plans to open 10 new branches and internet banking facility in all branches shortly.