St. John's Schools Old Students Association Felicitates Gold Medallists and other achievers
By Alphonse Mendonsa

Bellevision Media Network


Udupi/Spura, 11 Jan 2021: On the occasion of Installation ceremony of St. John's old Students Association new office bearers the organisation felicitated two Gold Medallists of B.Pharma graduates Ms. Reenal S. Alva and Nikitha A. Gaga on 9th Jan 2021.
The felicitation for Ms. Reenal and Nikitha along with many other school/college achievers was held during the Installation Ceremony of new office bearers of Old Students Association for the year 2021-22 namely Rayan Fernandes (President) and Pratam D'Souza (Secretary).
The new President Rayan Fernandes accorded a warm welcome to the guests on the dais namely Rev. Fr. Ferdinand Gonsalves (Corrspondent), Mr. Vishal Shetty (Chief Guest), Ms. Priya D'Souza (Principal, PU Composite College), Mr. Ashwin Rodrigues (HM. High School-Kannada Medium), Ms. Juliana Lasrado (HM High School-Eng. Med), Ms. Irine D'Souza (HM, Primary) and Ms. Veena D'Souza (Former Secretary OSA).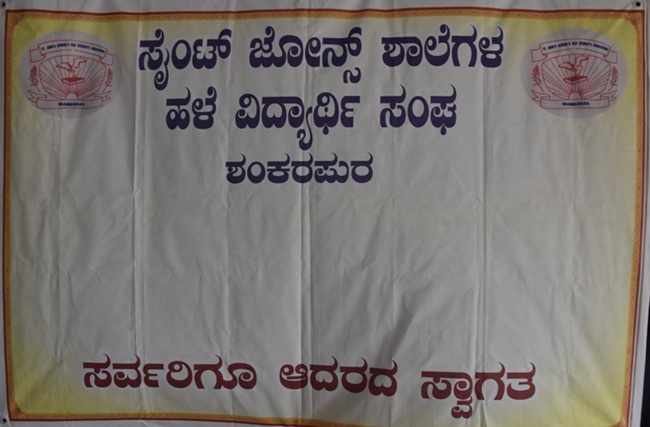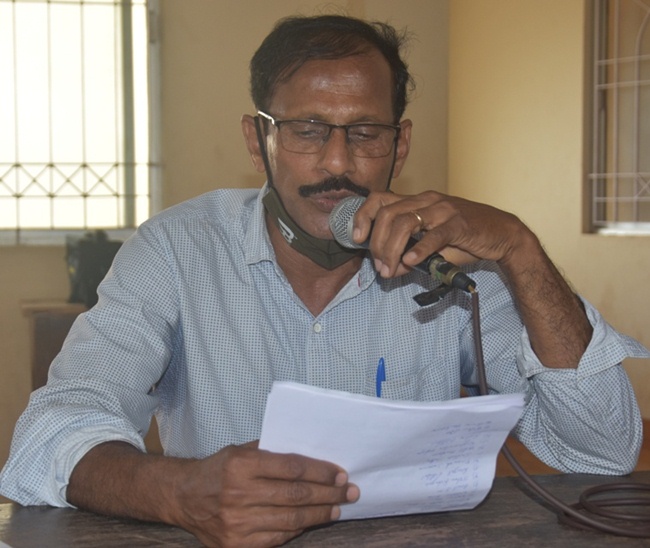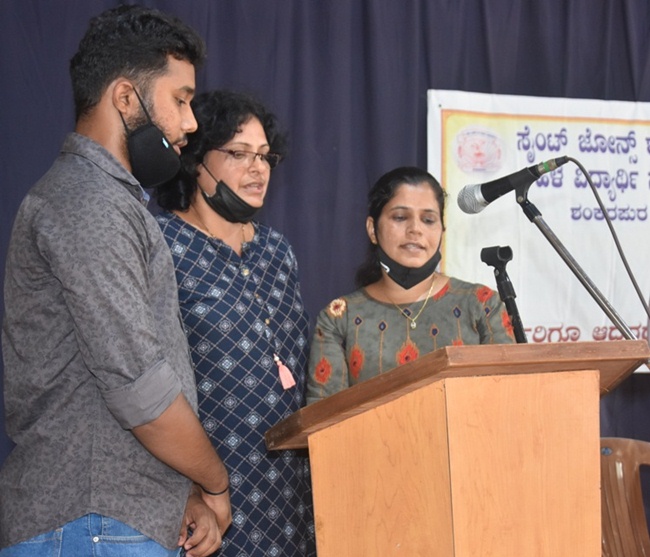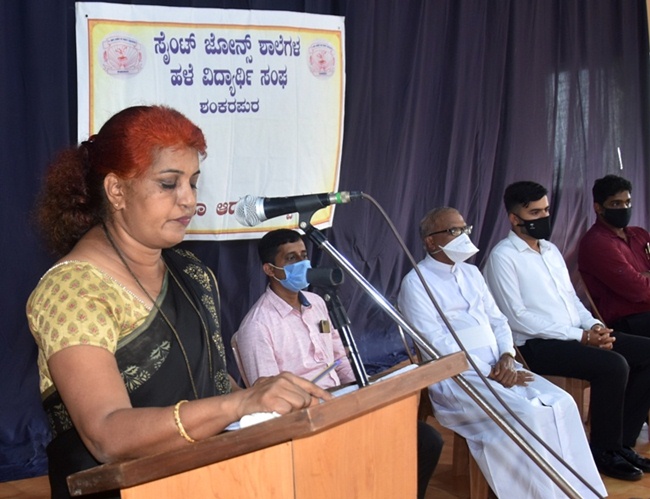 The program began with a prayer and lighting of the traditional lamp by guests on dais followed by Introduction of guests by Jeevan Pereira and Annual Report by Veena D'Souza.
The committee members of OSA were felicitated by Fr. Ferdinand Gonsalves (Pratam D'Souza, Domian Noronha, Juliet D'Souza, Anitha Mathias, Sameera Rebello, Sharan D'Souza, Nikhil Castelino and Vinesh D'Souza).
The Highlight of the event was felicitation for Ms. Reenal Swetha Alva & Ms. Nikitha Alisha Gaga both winners of Gold Medals in B. Pharma Degree. Reenal won in 2018-19 batch from N.G.S.M Institute of Pharmaceuticals, Deralakatte)) and Ms. Nikitha Gaga also from N.G.S.M Institute of Pharmaceuticals, Deralakatte). They were felicitated with shawls, citation, Flower Garlands and Fruit Basketes by Fr. Ferdinand Gonsalves, Mr. Vishal Shetty, Rayan Fernandes and other guests on dais.
After the felicitation Nikitha Gaga thanked the organizers for the honour bestowed upon her and Reenal and also thanked their parents and teachers who inspired them throughout their lives to achieve their various goals and especially in achieving Gold Medals in B.Pharma.
All the former Presidents of Old Students Association were also felicitated with a shawl and rose each on the occasion namely Mr. Peter Martis, Mr. Naveen Amen, Anil D'Sa, Victor Mendonsa and Mr. Ragupathi Acharya.
On the occasion Mr. Naveen Amin thanked Rayan for the honour and requested all the old students to respect the teachers and highlighted on importance of honouring the old teachers as equal to honouring the parents at home.
The Chief Guest of the day Vishal Shetty spoke on the occasion. He said the St. John's School was started 100 years ago and shown the right path to thousands of students from the beginning and they have reached all over the globe and achieved various positions in life. He also said the old students must respect the teachers who have taught them and in a particular request he said try to meet all those teachers who are alive and who taught at St. John's Schools to Academy and that will be a greatest gift you can give the teachers.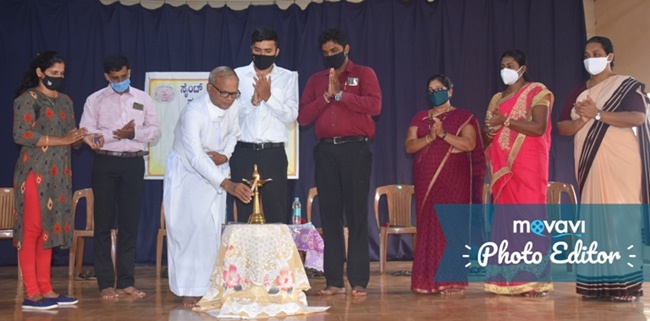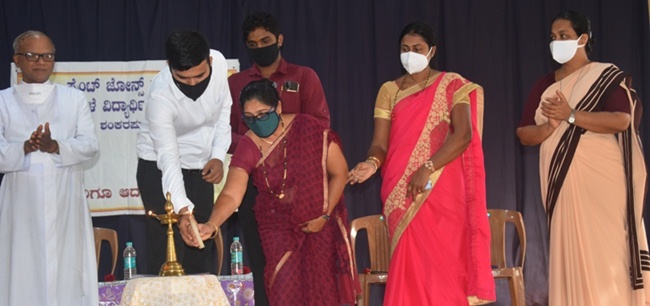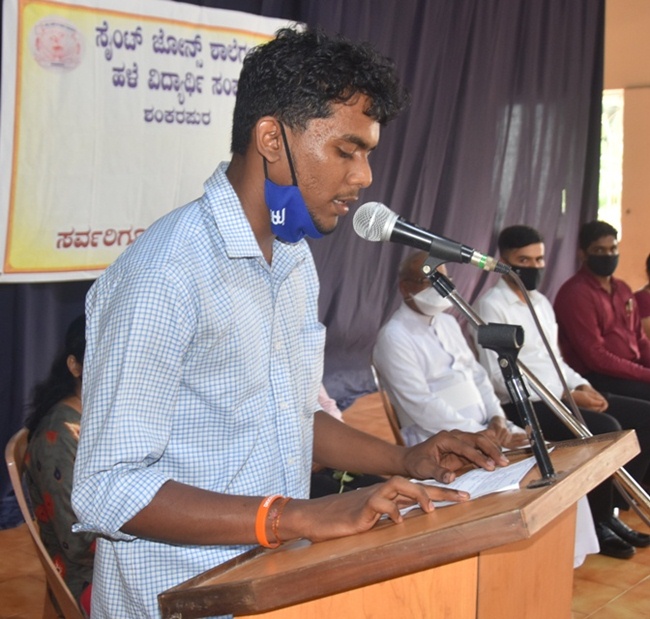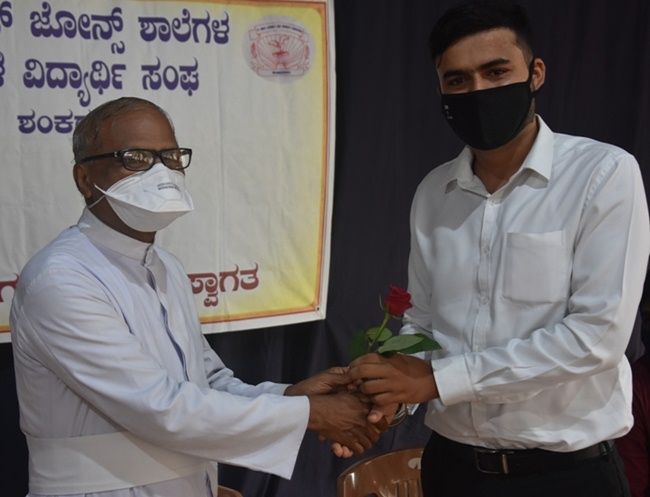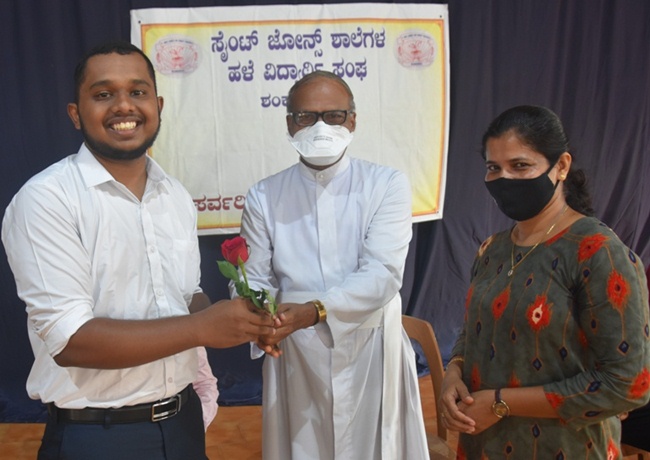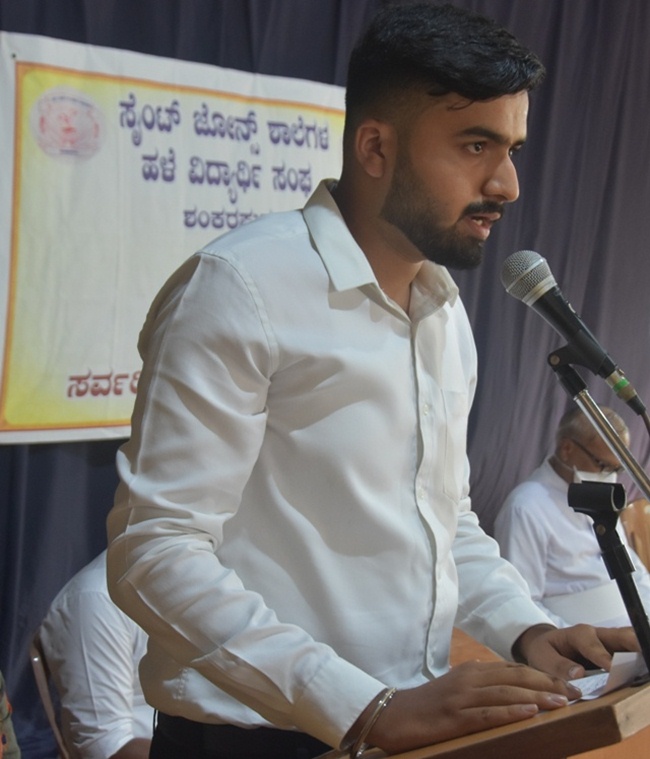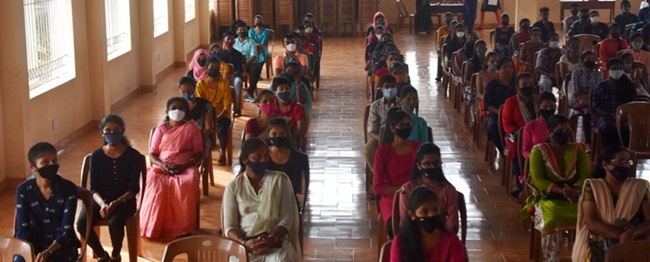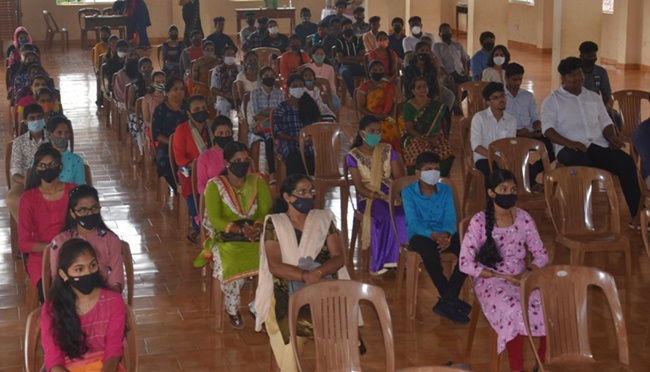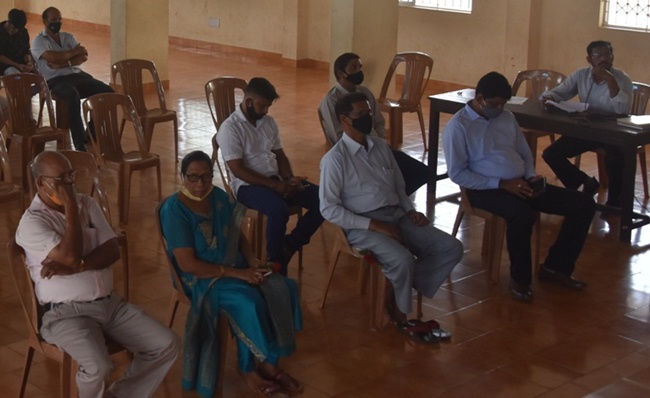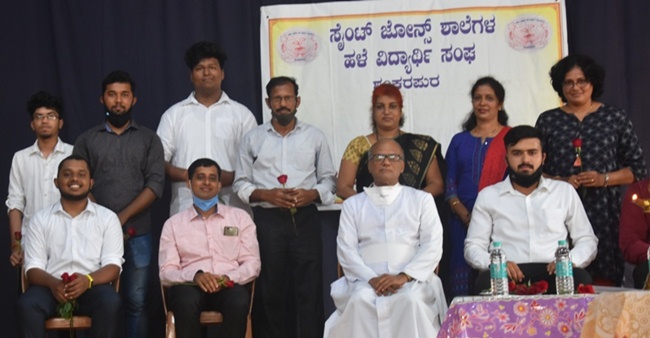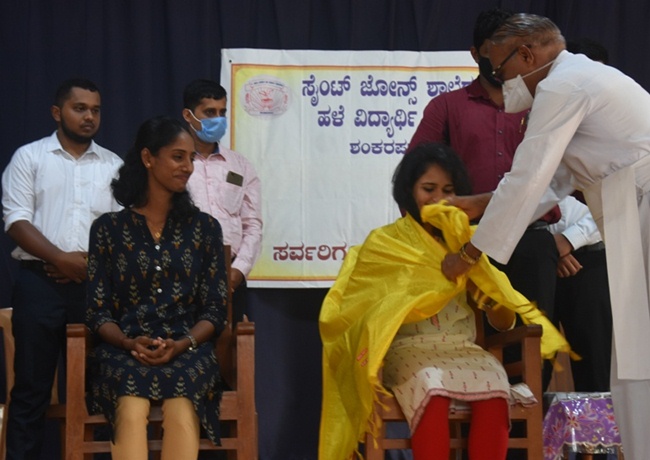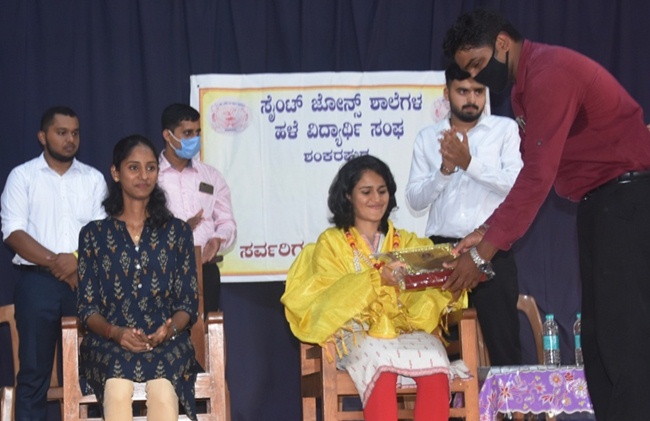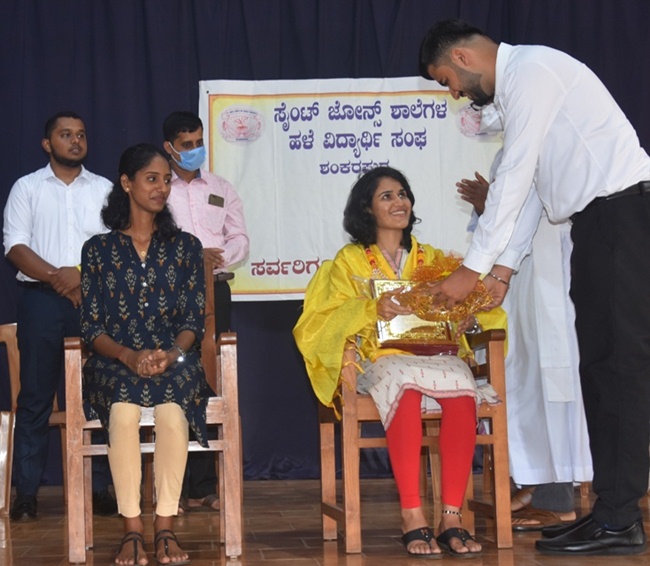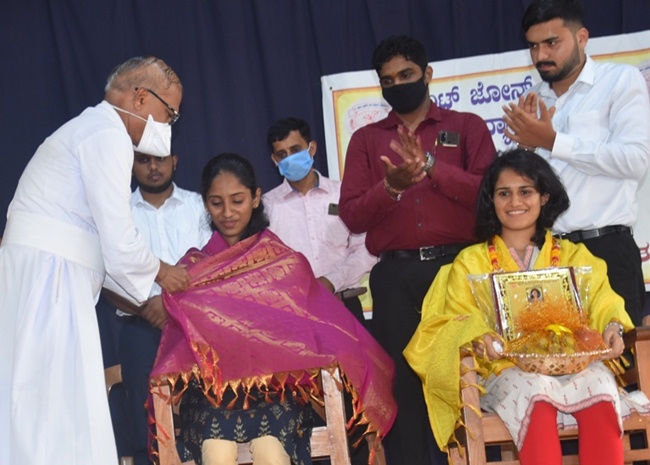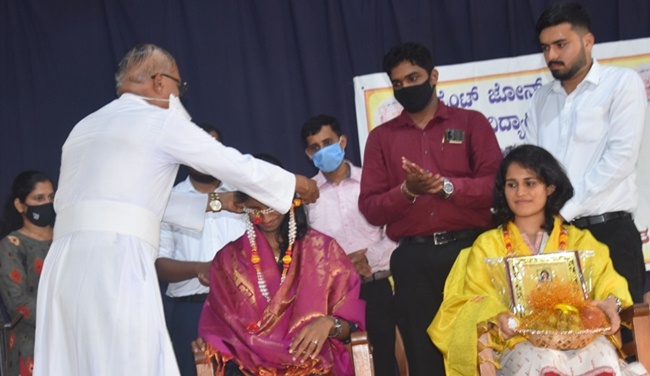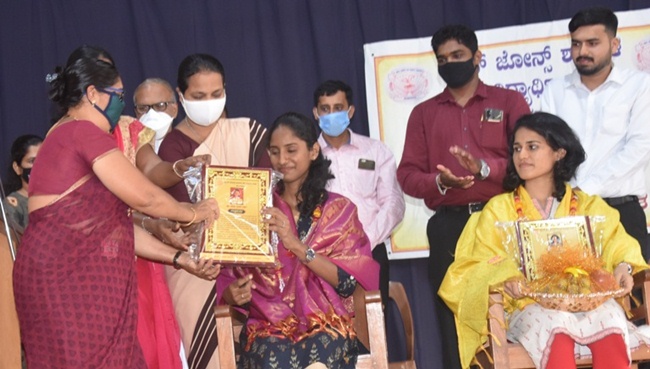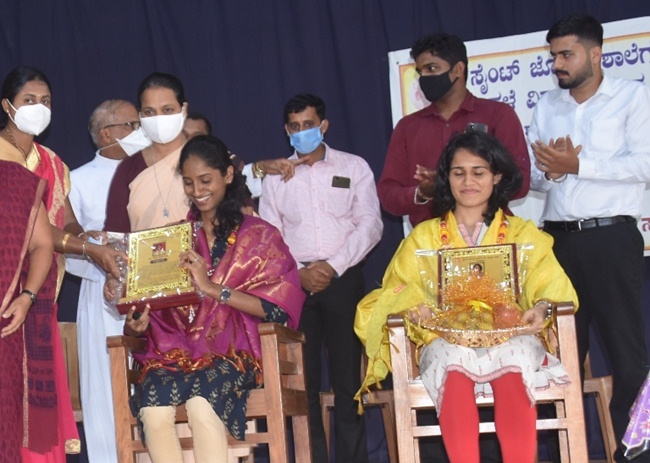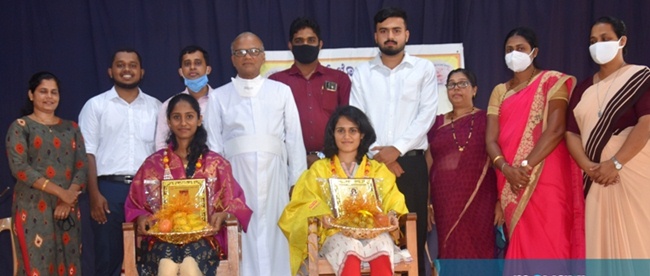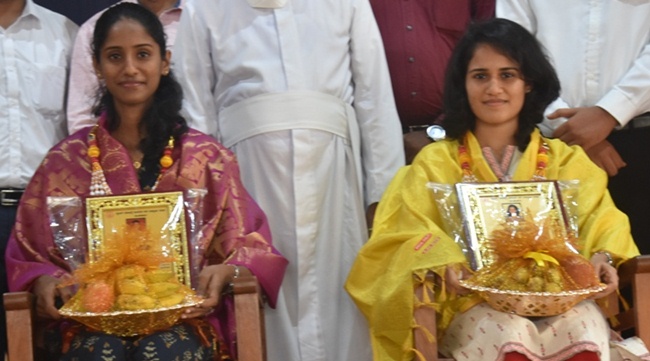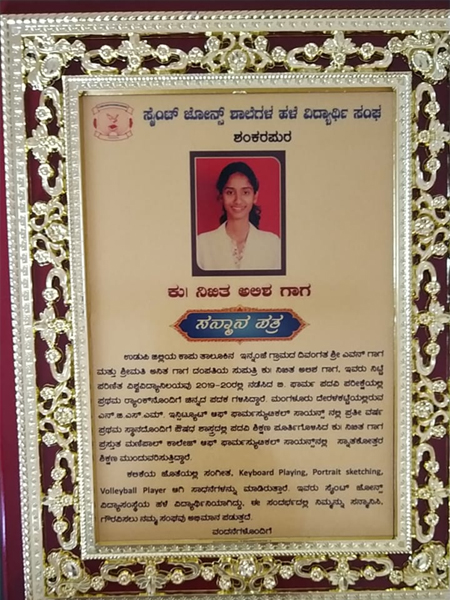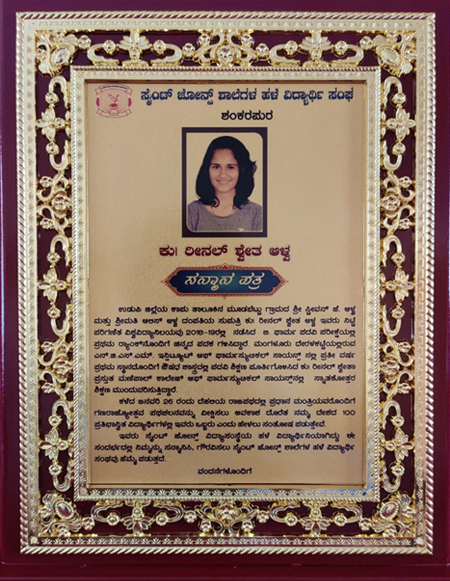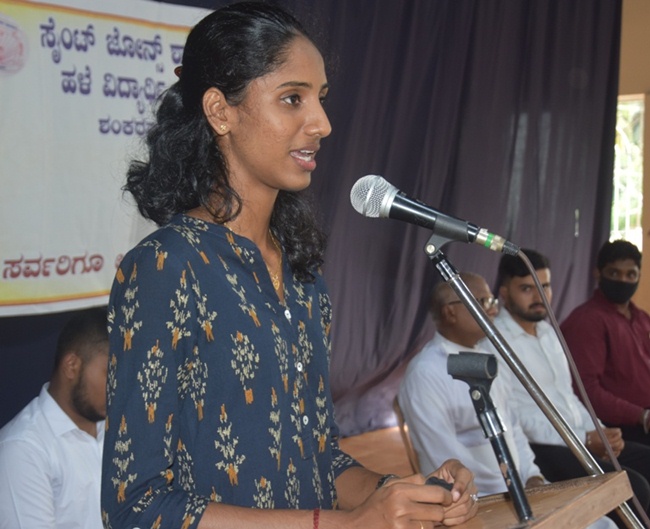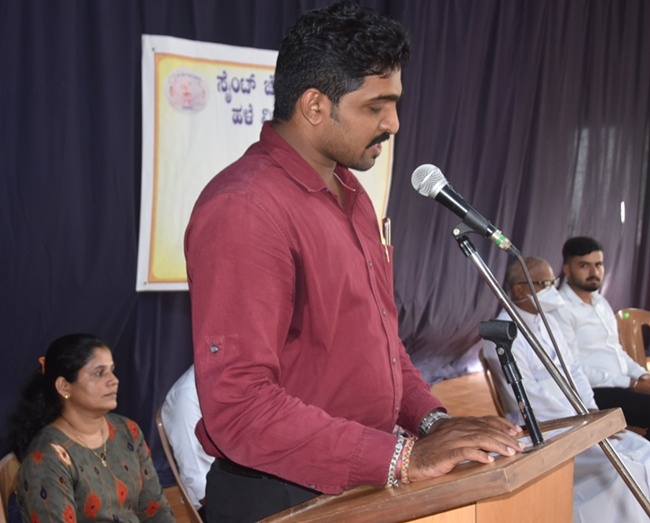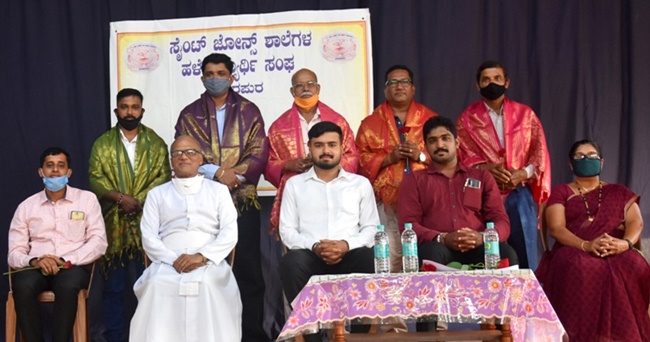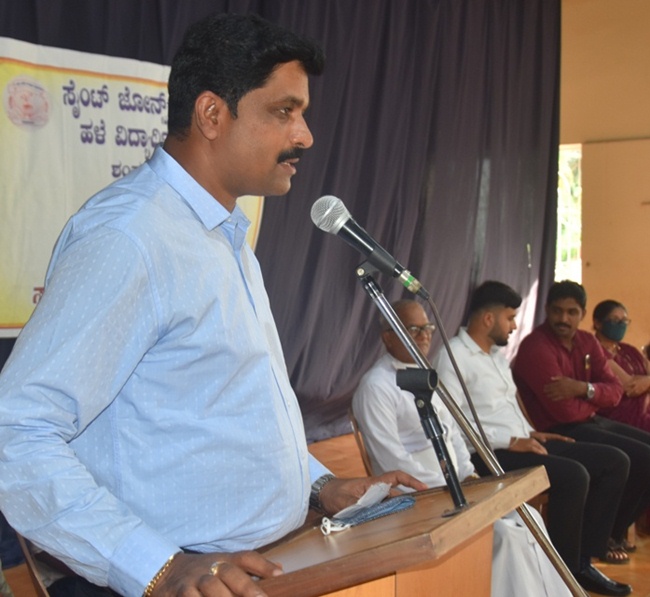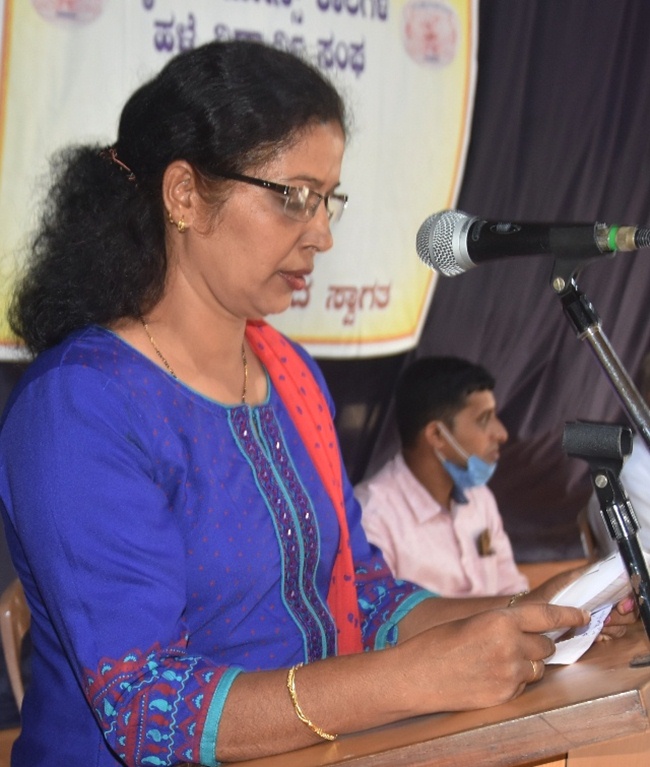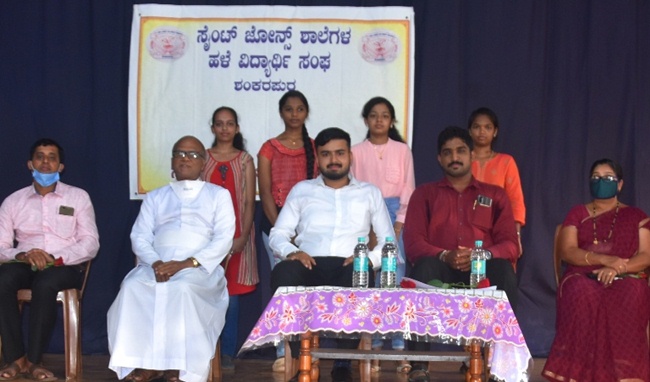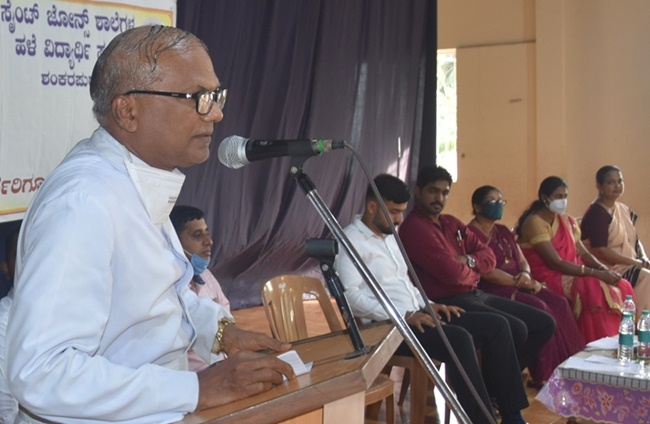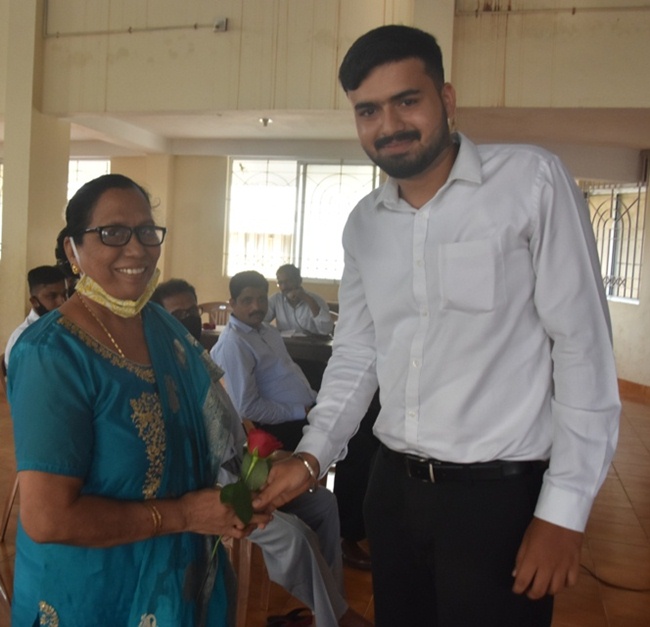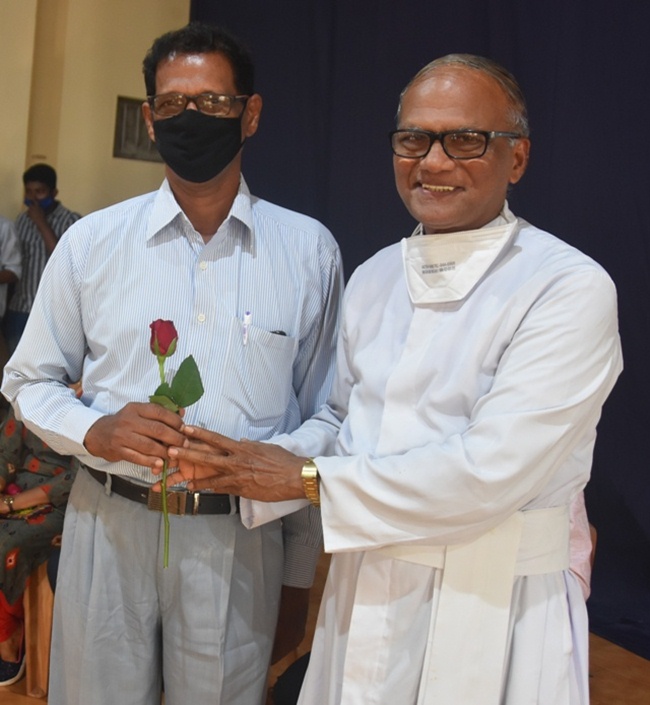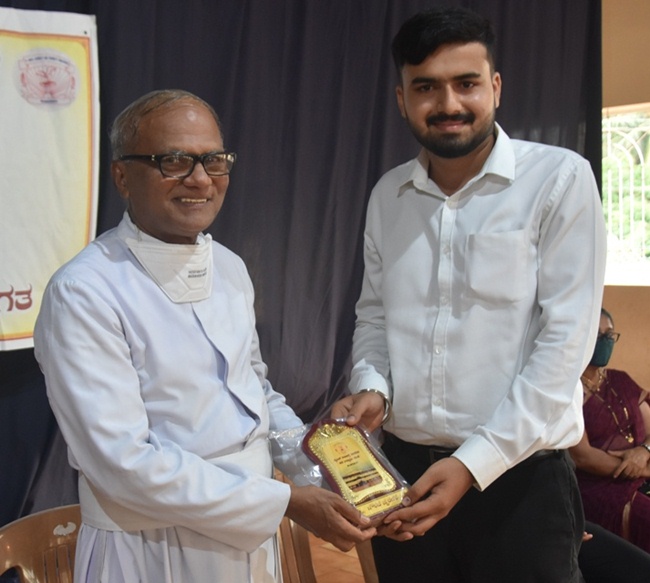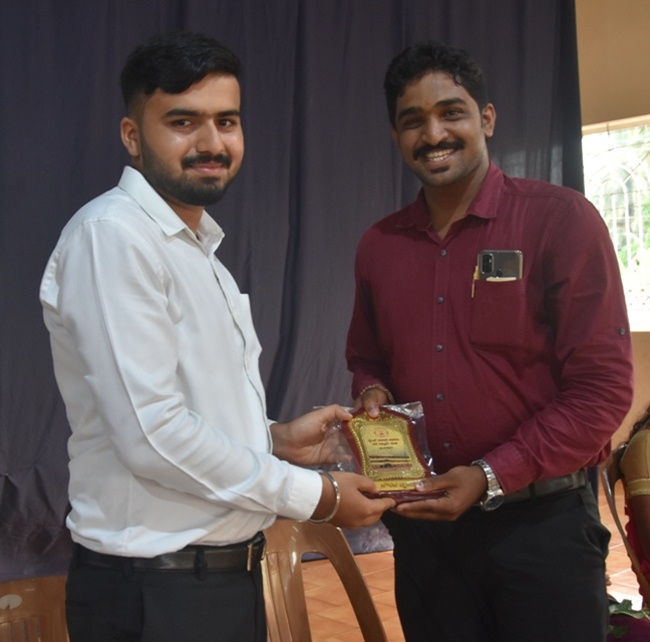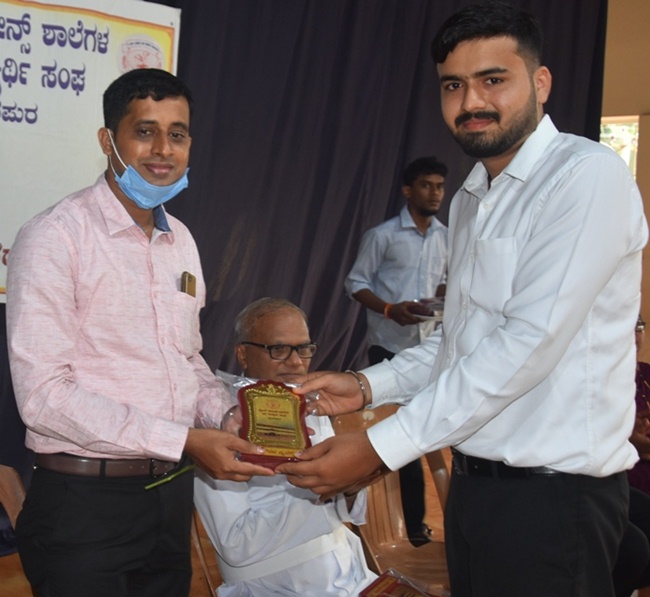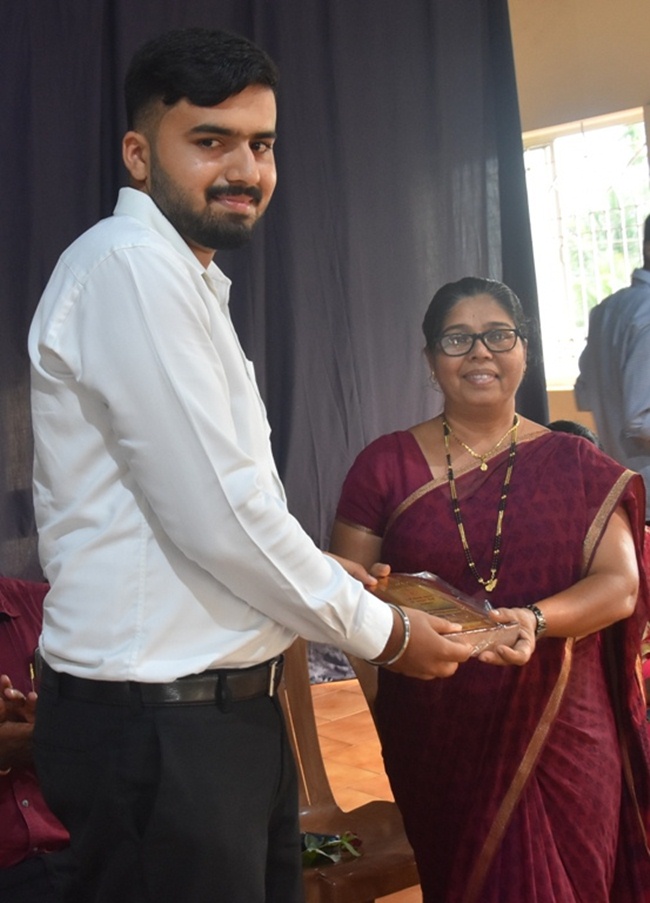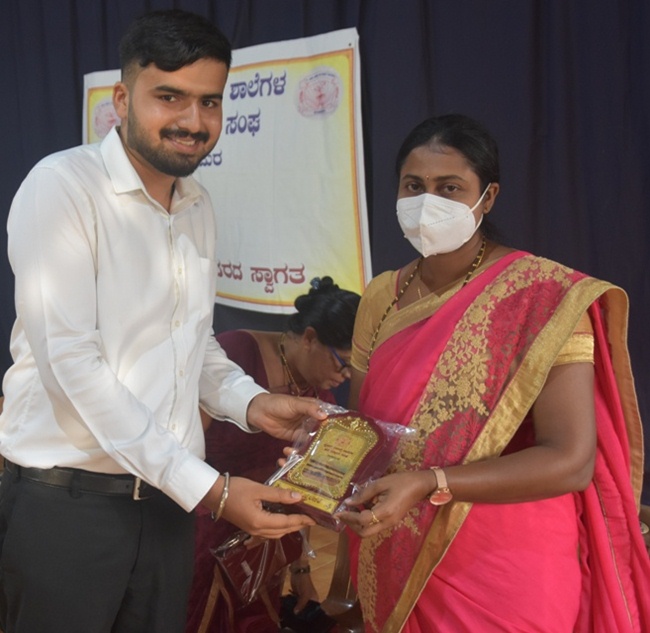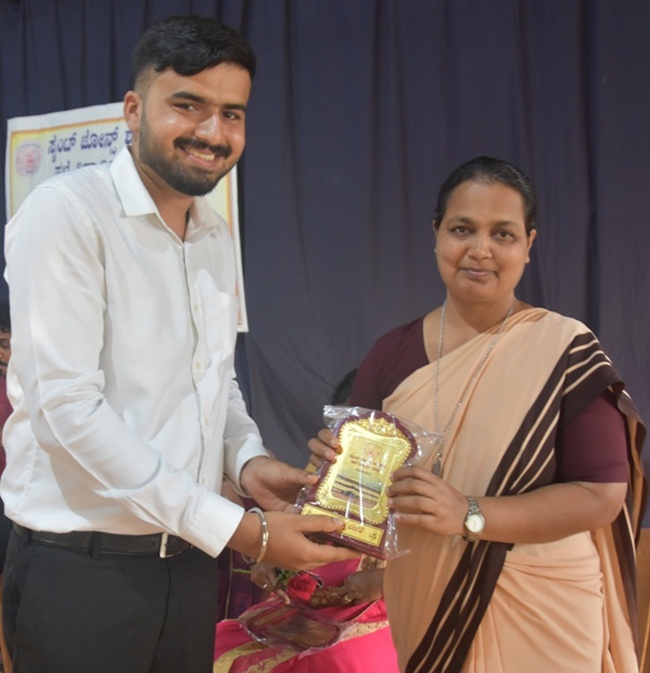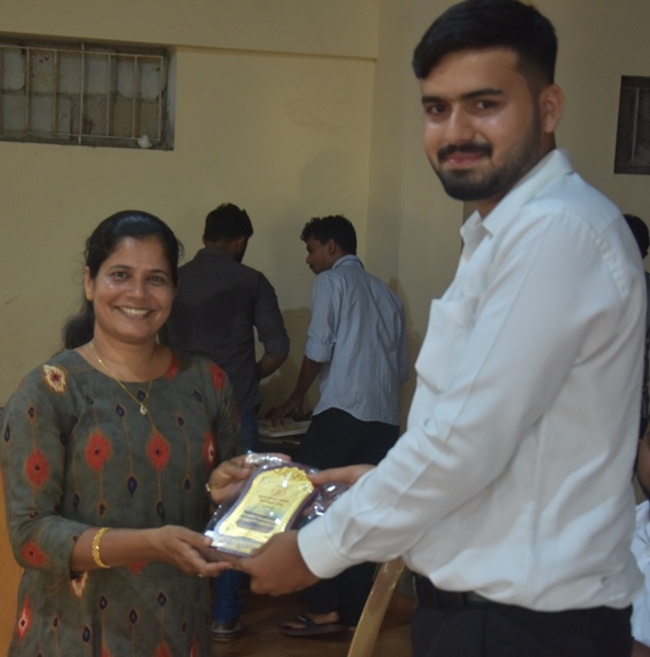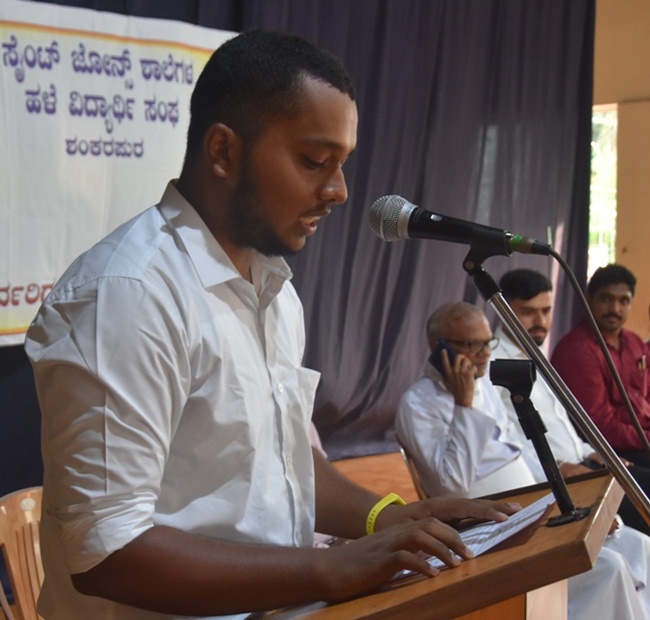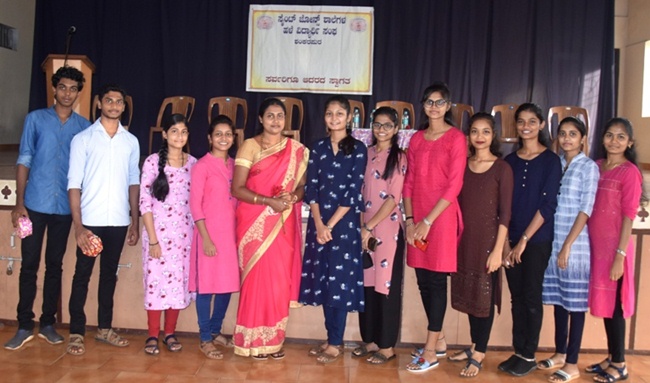 The New President Rayan Ferndandes also spoke on the occasion and he said "I will organise some programs which will be very beneficial to the students as well as the old students of St. John's School/College. We will also identify needs of the students and try to fulfil them".
Rev. Fr. Ferdinand also spoke on the occasion and requested the students not to forget their teachers who have taught them and pay respect once in a while by meeting them.
Various achievers of St. John's PU College and SSLC distinct holders were felicitated on the occasion and also winners of online quiz competition.
The felicitation program concluded with a vote of thanks by new secretary Pratam D'Souza. Domian Noronha (PT, St. John's High School) conducted the program.