Ashawadi Prakashan celebrates 20th Anniversary; dedicates to take Konkani to greater heights
Bellevision Media Network


Mumbai, 28 Dec 2020: Ashawadi Prakashan, Mumbai celebrated 20 years of its existence on December 20, 2020 through an international digital event, under the leadership of Valley Quadros, its founder and editor.
The event was attended by Konkani luminaries from all over the world. It had a substantial presence of Konkani students and budding Konkani writers.
As a new venture in Konkani literature, Ashawadi Prakashan began in Kuwait in 2000 under the leadership of Valerian Quadros with a motto 'Konkani Uloi, Konkani Uroi, Konkani Amchi Avoi'. Since then, it has continuously strived to bring to light qualitative literature in Konkani in various forms and using innovative means; publishing over 49 books, broadcasting over 125 stories through 5 digital audio books, e-books, National Seminars/Webinars on various literary topics and various levels of literary contests to list a few.
The event began at 4:00pm (IST) with Konkani Sardar Basti Vaman Shenoy inaugurating the event.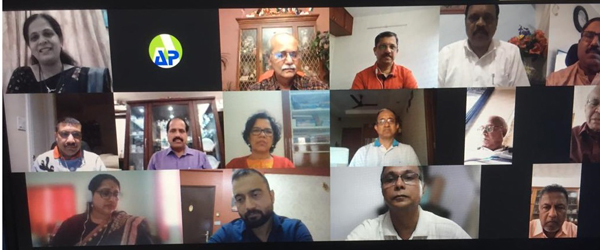 Noted Konkani writer Andrew L D'Cunha spoke on the journey of 20 years for Ashawadi Prakashan, urging Konkani Institutes to collaborate with Ashawadi Prakashan to take Konkani to the next level.
H M Pernal spoke on the transformation from Daaiz.com to Poinnari.com and highlighted how Valley Quadros carried out this mission with consistent passion and determination.
Noted Journalist, editor of Goanews.com; Sandesh Prabhudesai said: 'It is indeed an eye opener to me to realize the fact that Konkani work is at much higher level and with much passion compared to the work in Goa.'
Akhil Bharatiya Konkani Parishad president Usha Rane and writer Dr Jayanti Naik delivered their keynote addresses, highlighting the contribution of Ashawadi Prakashan in uniting the Konkani people of different regions, who use different dialects and scripts. Ashawadi Prakashan has made a significant contribution in this area through its publications, both in print and digitally. If a government sponsored Konkani institution had engaged in such a venture, the future of Konkani would have been indeed a glorious one was a common refrain of many participants and Konkani activists.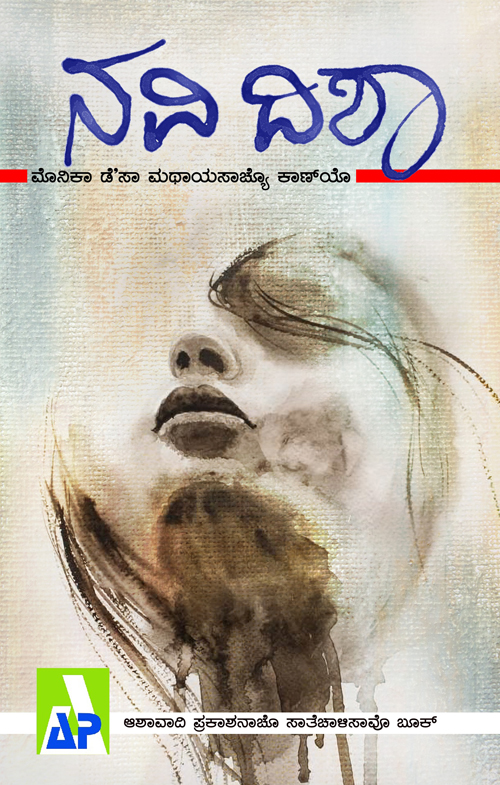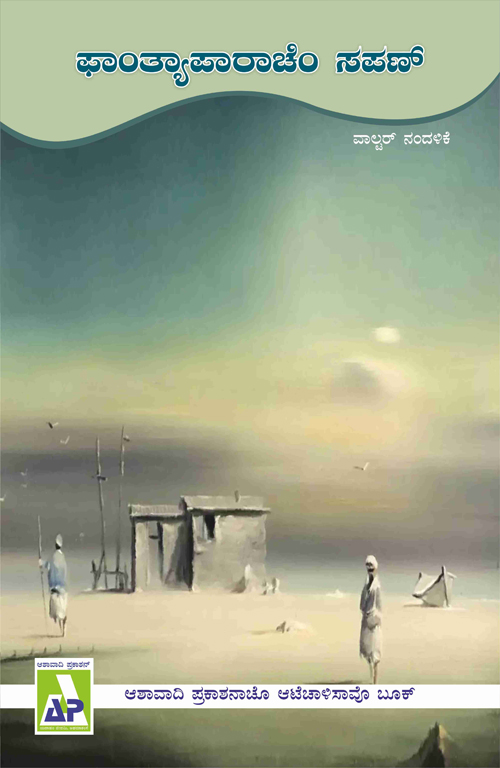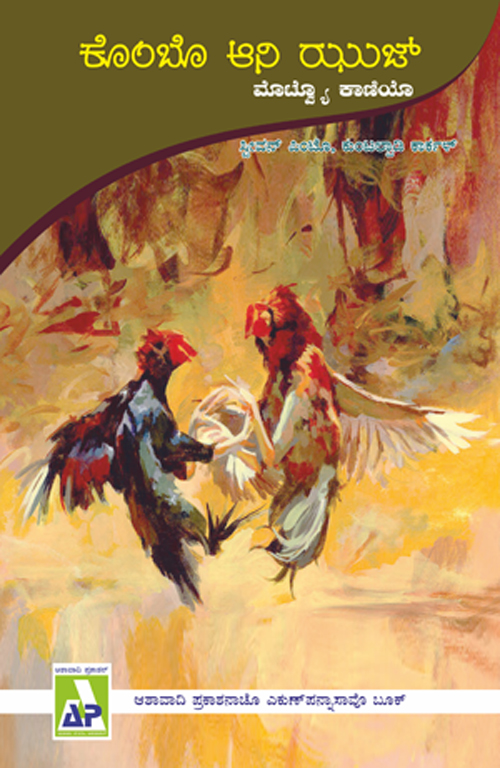 During this occasion 3 Konkani books, Novi Disha, Fanteaparachem sopon and Kombo ani Zhuz authored by Monics D'Sa, Walter Nandalike and Stephen Pinto respectively were released by eminent Konkani litterateurs; Joseph Mathias, Damodar Mauzo and Hilary Tellis respectively.
Dr Austin Prabhu from Chicago spoke about Poinnari- Konkani - Kanara Association as the International Konkani Icon 2020. Veez literary awards, which has been a collaborative venture, helping to reach out to Konkanis at the national and international level. The Wilfy Rebimbus Memorial Award was declared by James Mendonca under different categories, namely essays, poems, short stories. After this declaration of awards he also spoke about the personality of Wilfy Rebimbus and his contribution to Konkani language. The Poet of the Year was awarded to Nilba Khandekar and the name was declared by Melwyn Rodrigues.
After this the first digital Konkani audio book in memory of late Fredric Quadros was declared. Awards were given to the presenters of the story. Dr Chandralekha D'Souza, the former head of the Konkani department, Goa University.
Dr Rupa Chari, Smitha Shennoy, Dr Purnananda Chari and Shailendra Mehta were the hosts for each of the Dr sections. Eminent dignitaries from across regions; Fr Pratap Naik, Sunil D'Cunha, Philomena Samfrancisco, Vincy Quadros, Concepta Fernandes, Gerry D'Mello, Monica Das, Lawrence Vinod Barboza and others spoke during this occasion.
The vote of thanks was proposed by eminent Konkani poet and translator Dr Shailendra Mehta.