Mangaluru: Lions Club Mangalore Centurion launched in partnership with Voice of Blood Donors®
By Robert DCosta

Pics by John V Tauro

Bellevision Media Network


Mangaluru, 13 Dec 2020: The installation ceremony of Lions Club Mangalore Centurion was held at Lions Seva Mandir, Mallikatte, here on Sunday December 13 morning.
Lions Club Mangalore Centurion was formed with partnership with The Voice of Blood Donors and it was officially launched during the Installation ceremony held here on Sunday morning.
Lions Club International district 317 D governor Dr Geethaprakash and first lady Dr Gayatri Geethaprakash were the chief guests of the occasion.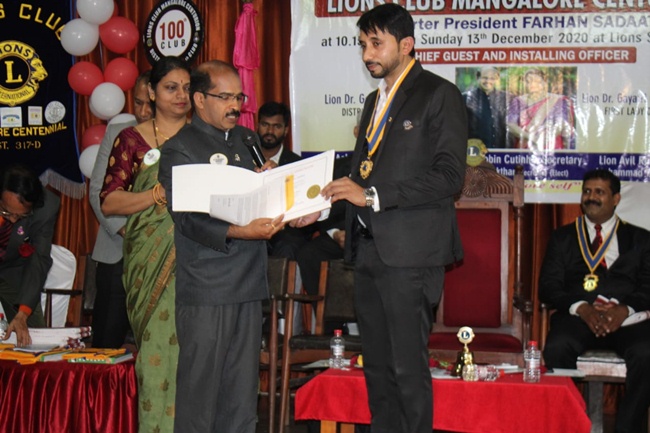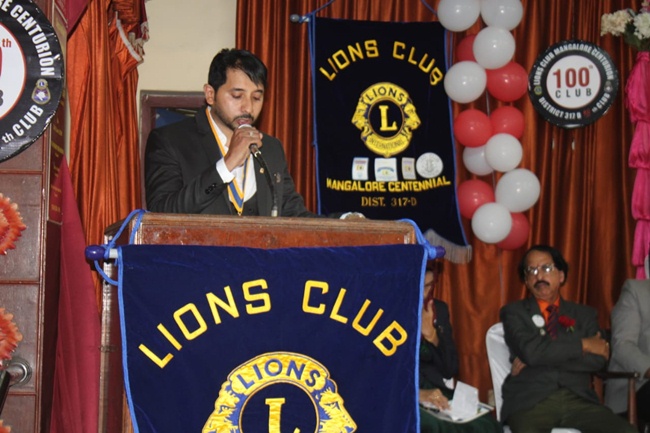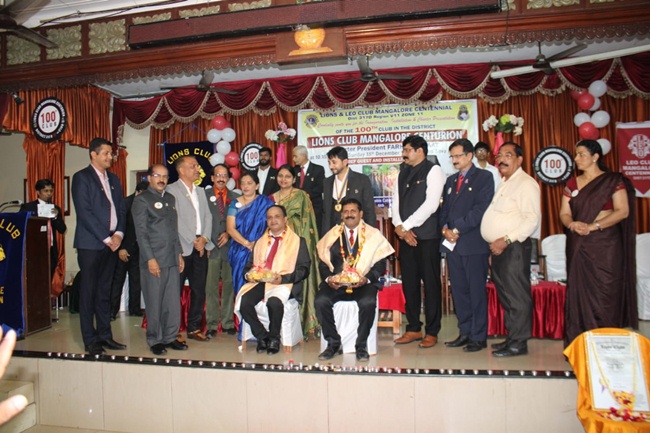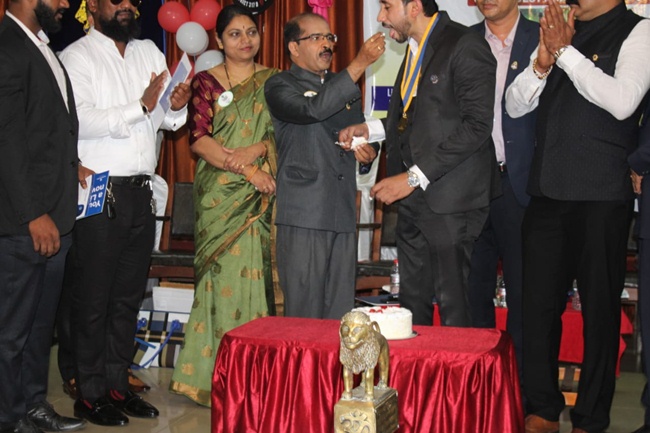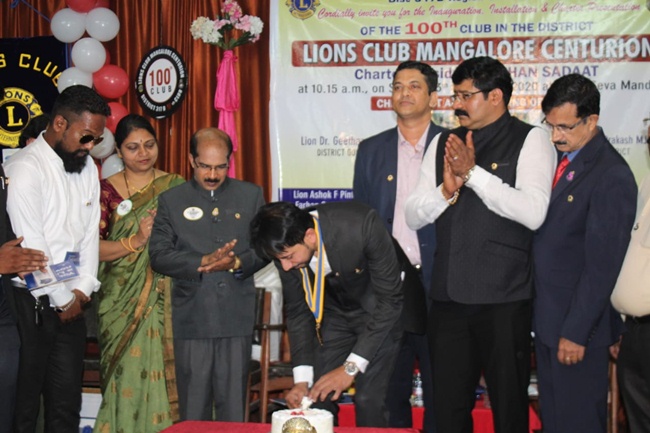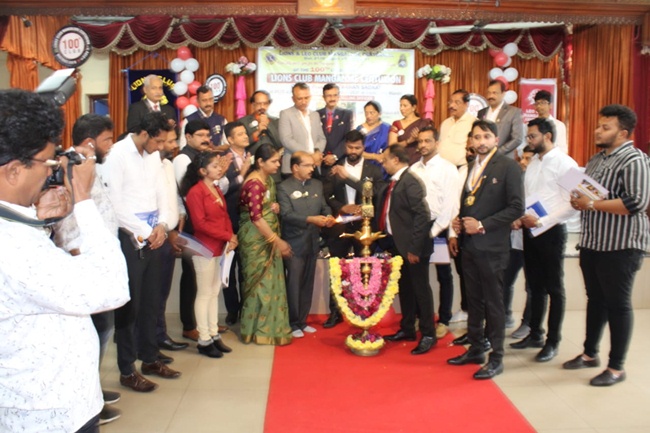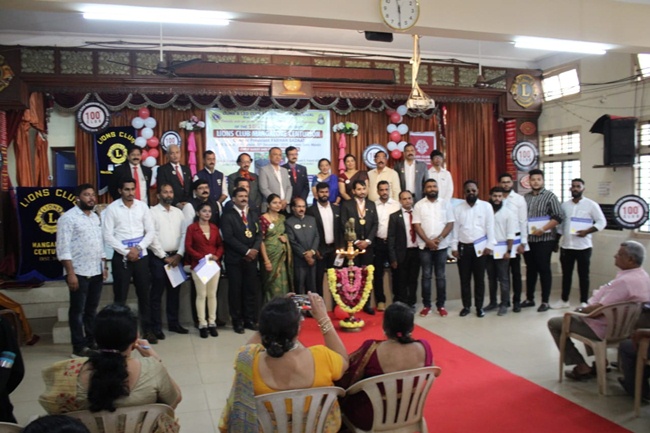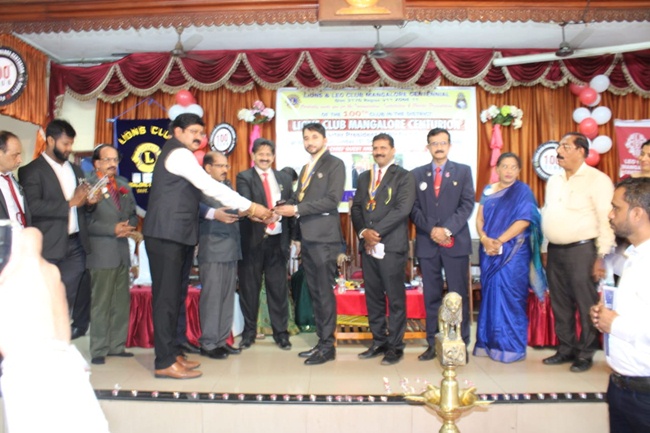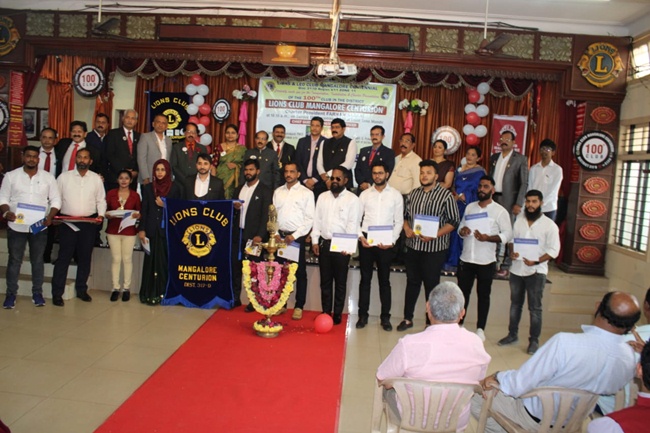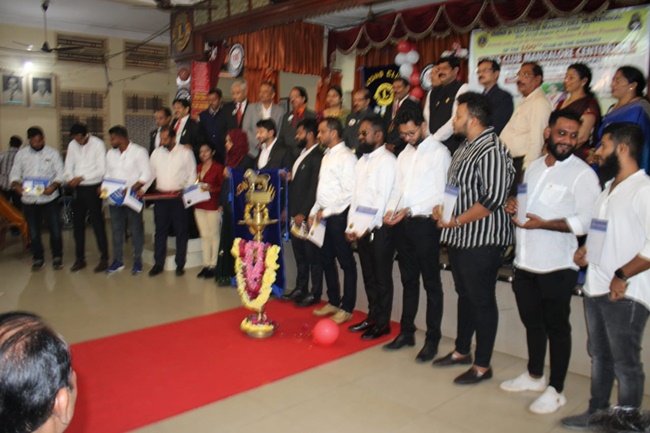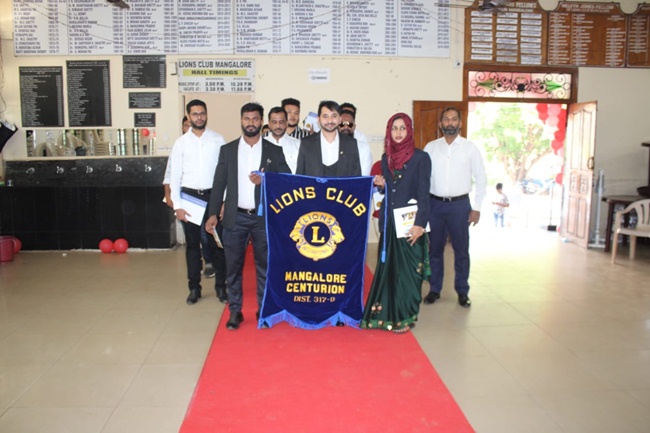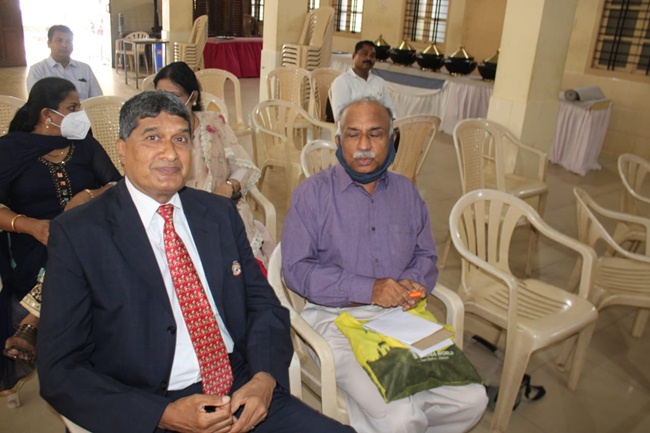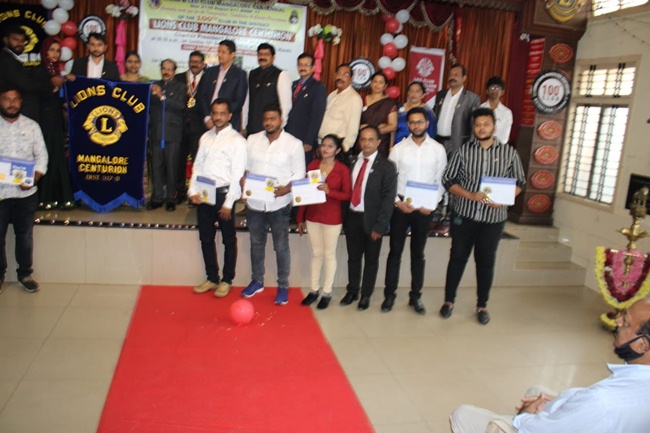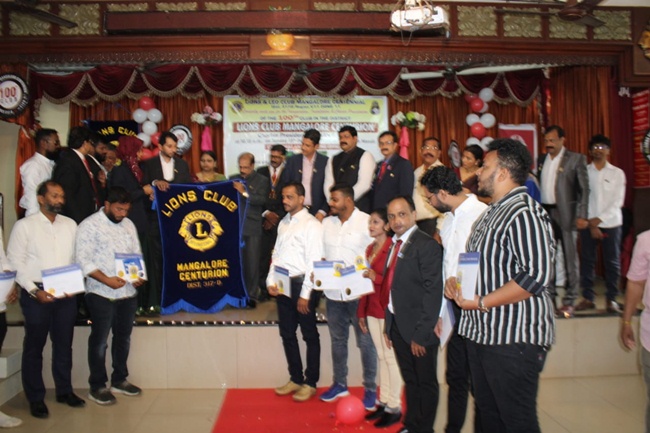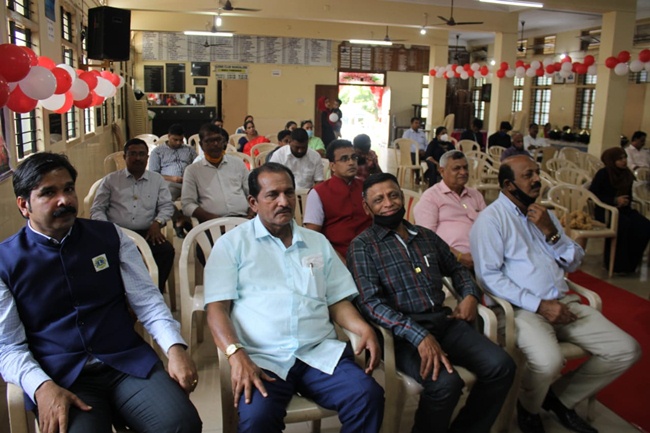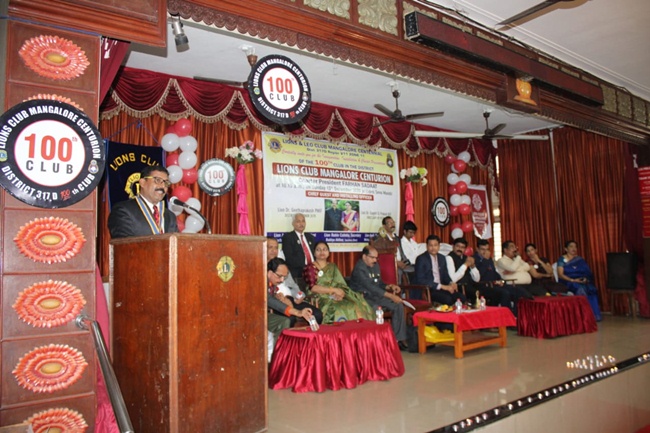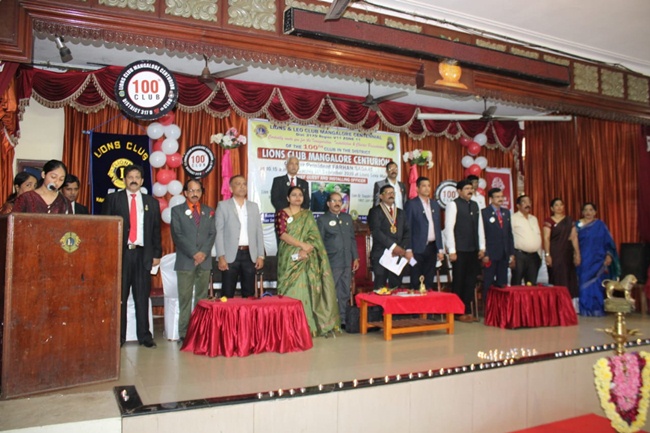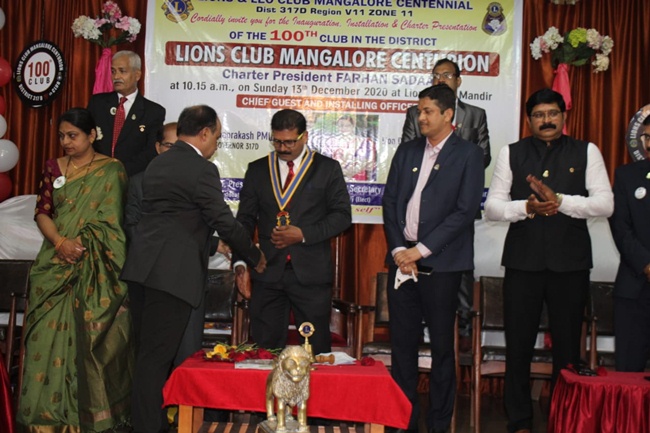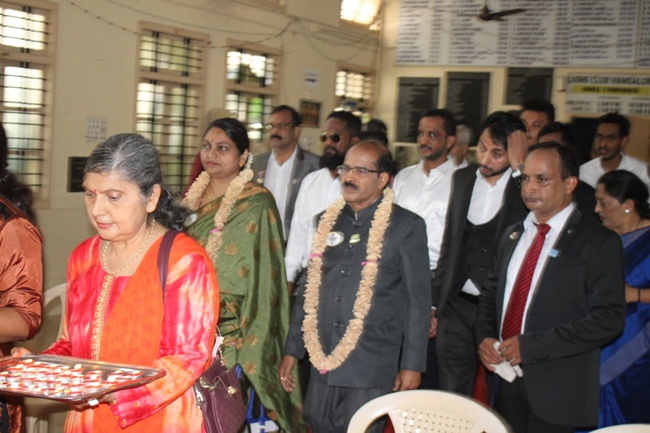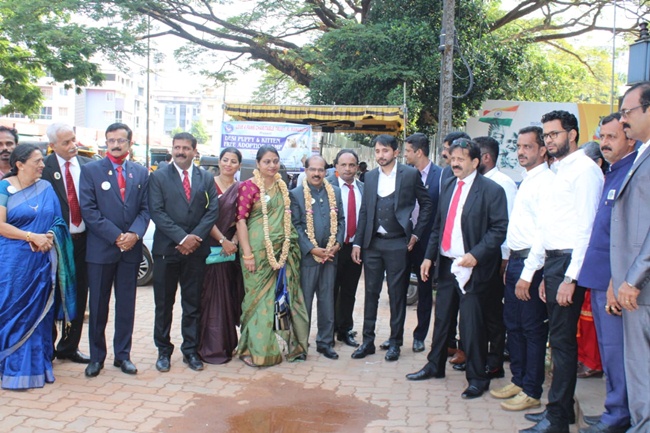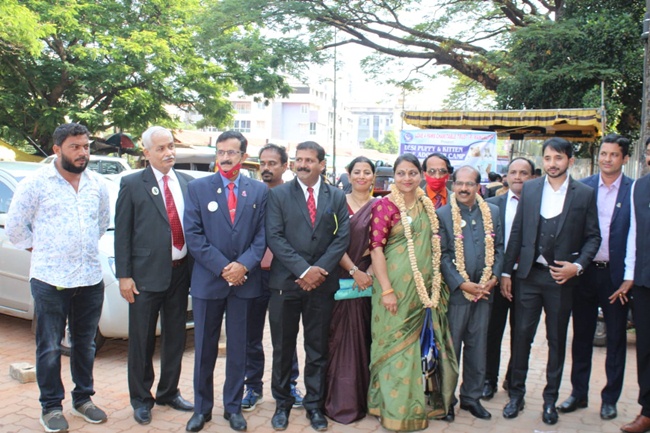 Farhan Sadaq and Abdul Rauf were installed as president and vice president; Rubia Akthar and Mohd Thouheed installed as general secretary and treasurer respectively.
In his message, the governor Dr Geethaprakash welcomed The Voice of Blood Donors into the fold of Lions Club that is thriving on serving the people. He lauded their milestone in collecting over 3,000 unit blood through many camps that were held across Dakshina Kannada district by The Voice of Blood Donors since its inception 3 years ago. He hoped the same enthusiasm goes into their future endeavor with full support of Lions Club.
Farhan, Abdul Rauf, Rubia, Thouheed and Nishel handed over 3 wheel chairs to needy from 3 different faiths on the same occasion.
Speaking on the occasion, Farhan said, 'I have learned of Lionism through orientation session that was held a few days ago by Govardhan Shetty and I think we are privileged to be part of Lions Club,' said Farhan.
Farhan announced to donate dialysis service for needy as their next project, to set up own Blood bank in co-ordination with Indian Red Cross Society (IRCS), to organize a mega blood camp at Kandak, here on December 25 and other social welfare activities.
The bulletin of The Voice of Blood Donors edited by advocate Nishel D'Souza was released on the same occasion.
The new office bearers were honored by draping shawl, presented with fruits and flowers by the governor Dr Geethaprakash couple.
Lawrence Lobo is the extension chairperson and Govardhan Shetty is the guiding lion of the newly launched Lions Club Mangalore Centurion that will excel in social welfare activities with all youths in their wings.
Andrea Fernandes rendered the prayers. Advocate Rubia Akthar proposed vote of thanks. Robin Cutinho compered the programme.