Ballari: Inter-religious meet lays emphasis on Universal Brotherhood
Bellevision Media Network


Ballari, 09 Dec 2020: Ballari diocese held a Inter-religious meet here on Tuesday December 8.
Almighty God has created each one of us in his own image to live in harmony as brothers and sisters. It's quoted in Pope Francis's book titled, Universal Brotherhood for peaceful living while the formers visit to Abu Dhabi's religious head Grand Iman Ahmed on February 4 2019.
While Swami Chidanand Saraswat and Sadhvi Bhagavat Saraswati met Pope at Vatican, they said, 'You have revealed clear objective and new insight to religion. Laying emphasis on conserving environment, think new ways for the betterment of mankind, you are being a new hope for the world embroiled with hate and enmity,' they said.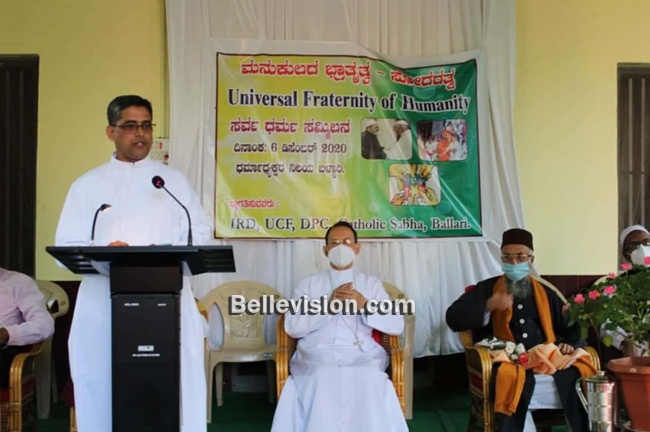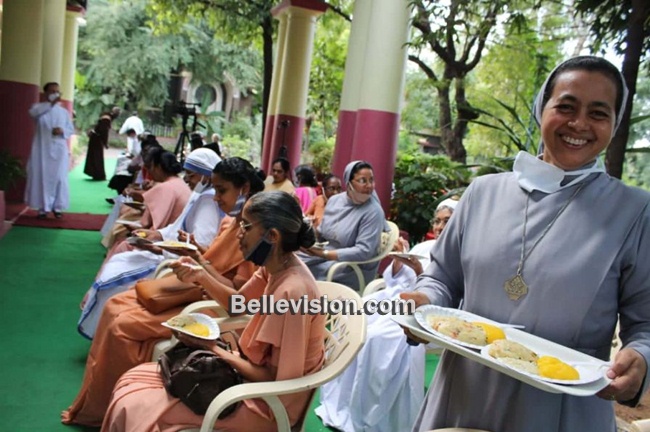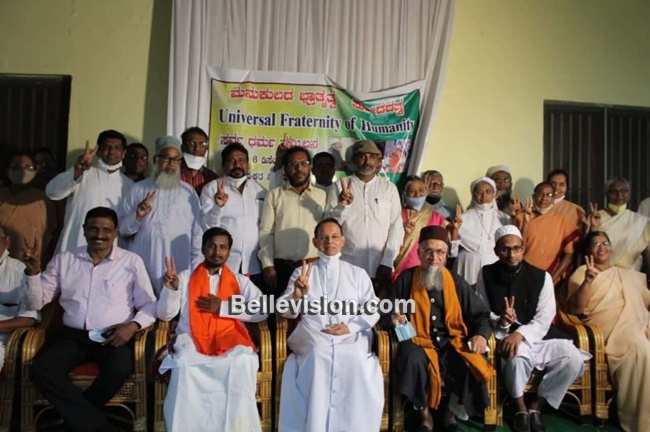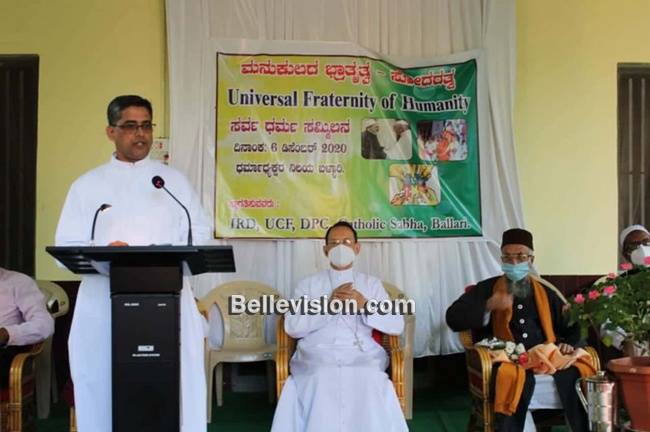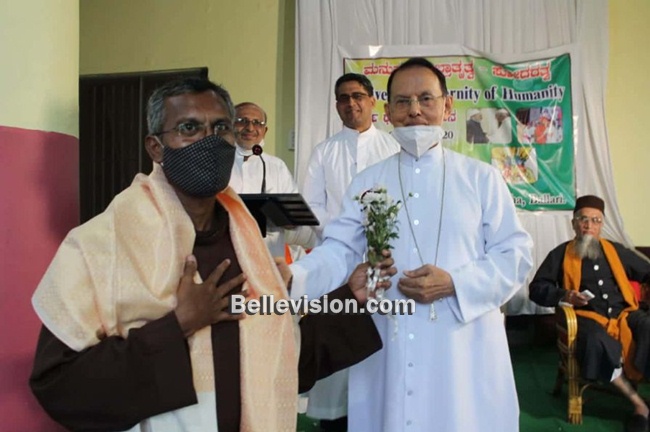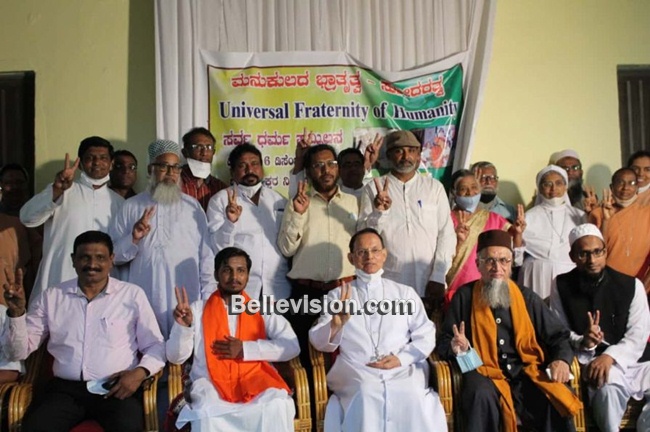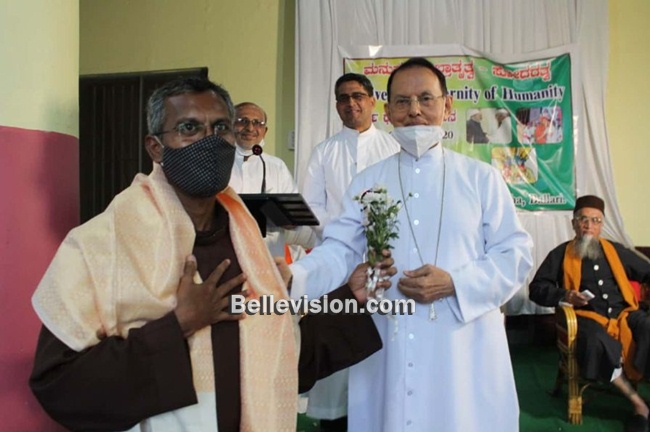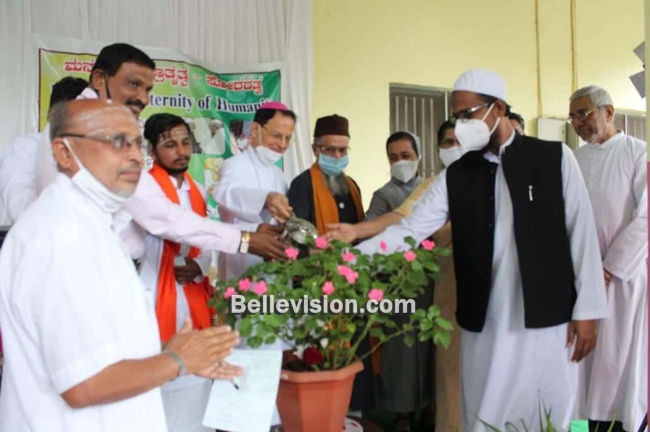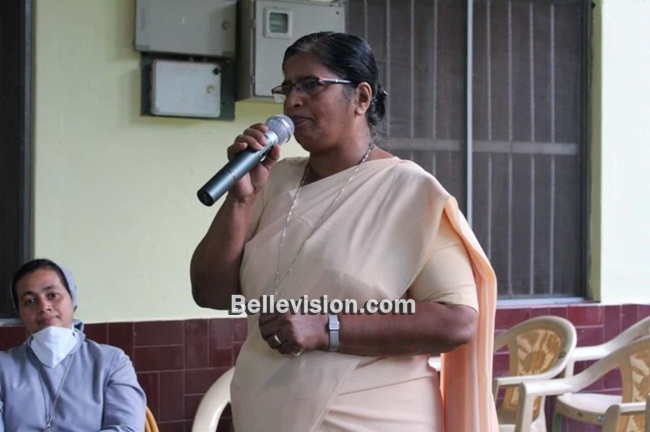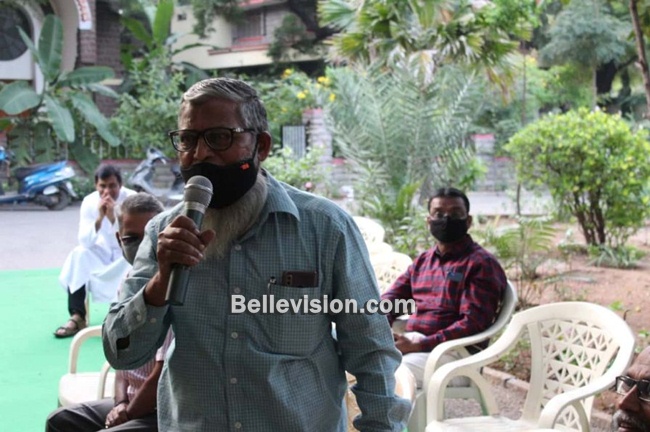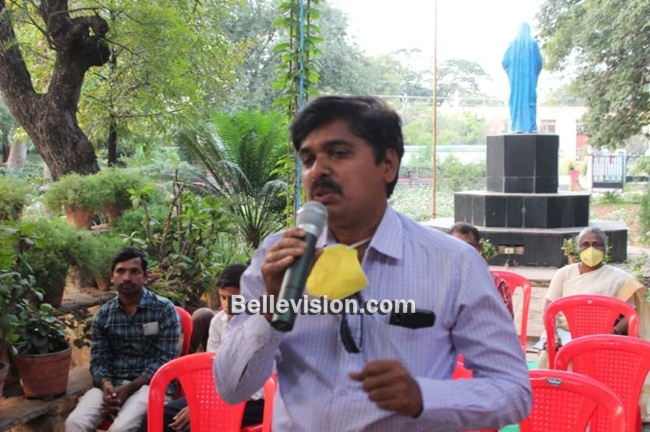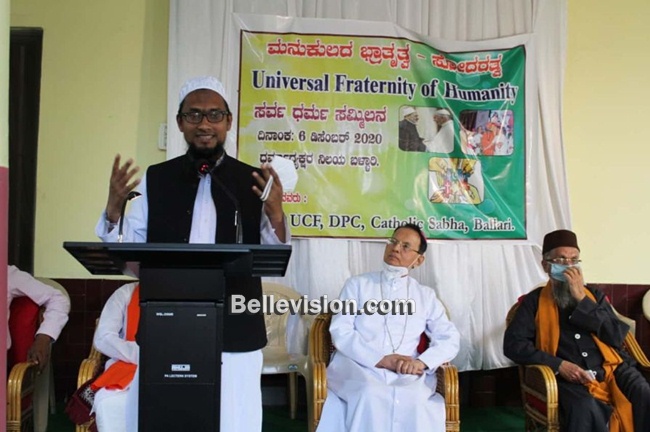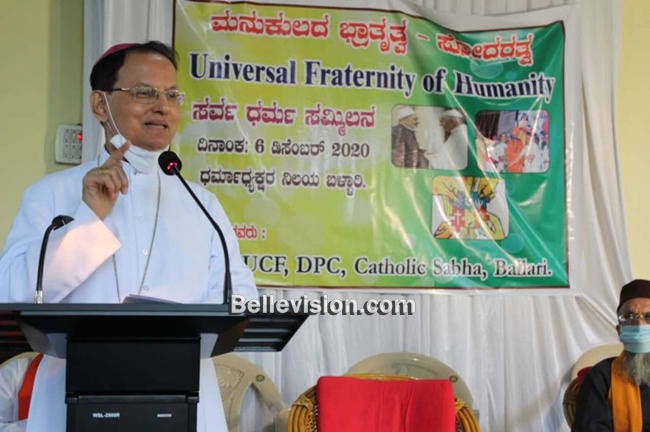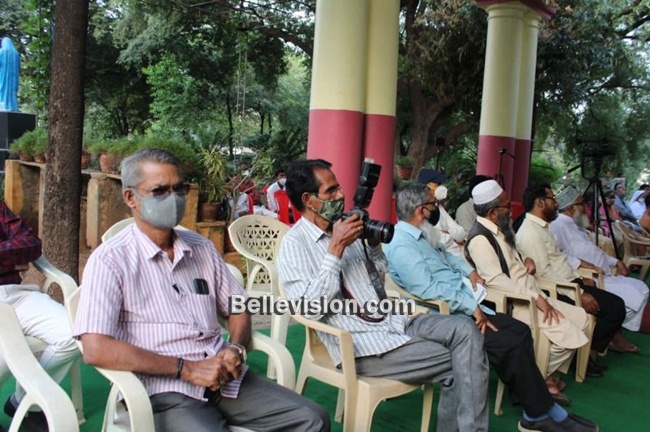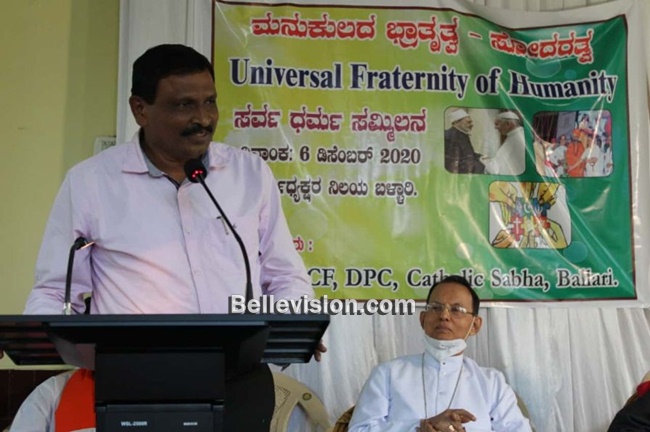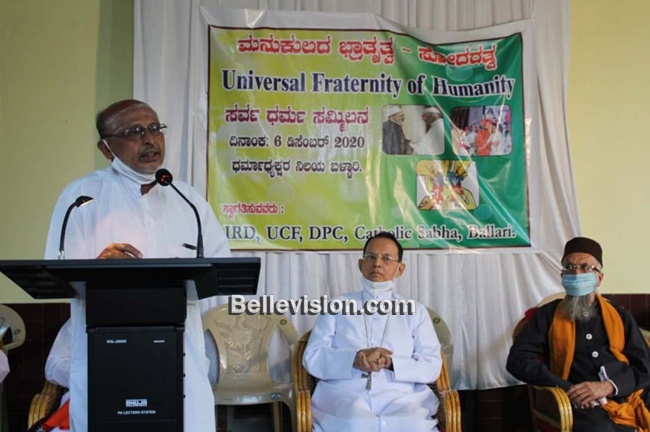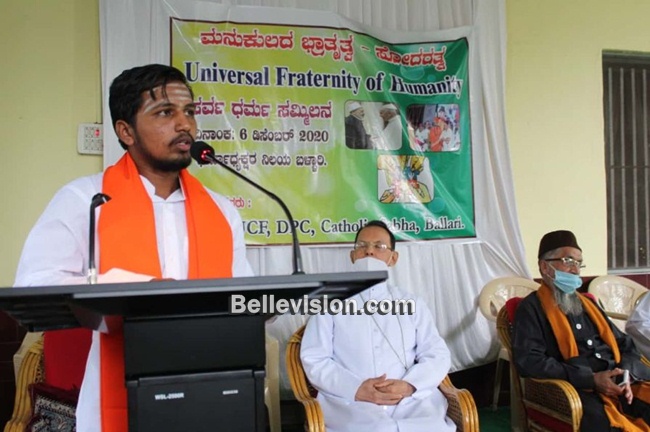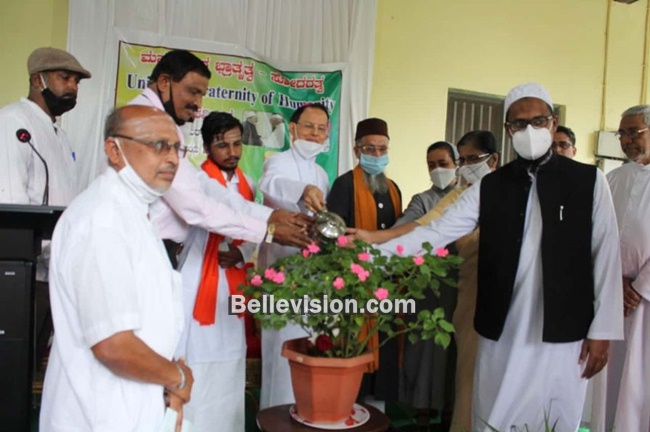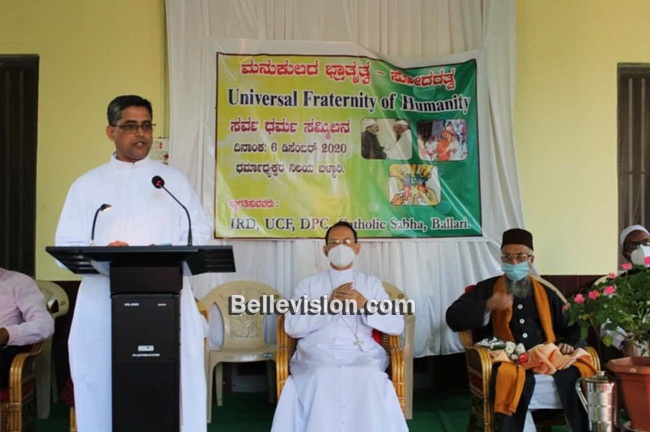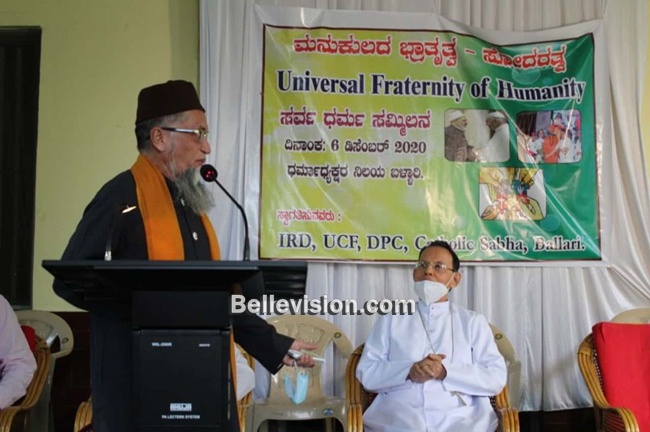 In his reply, Pope said, 'Although we are heads of different faith, we ought to propagate peace to live in harmony. We, Christians, Hindus, Muslims, Buddhists and others ought to strive for peace to reign in society,' said Pope to the gathering of religious heads of different faiths.
Pope washed the feet of all religious heads who had arrived to meet him, in order to shun differences and striving to live in harmony.
In Fratelli Tutti, the third encyclical of Pope Francis, subtitled 'on fraternity and social friendship.' In the document, Francis states that the COVID-19 pandemic has proven the failure of the world to work together during this crisis.
We are children of God whatever our caste, religion, mother tongue; all are equal to Creator of this universe. Let us extend our arms to fellowmen with love and peaceful living, as stated in the encyclical.
Pope expressed that certain developments in the world are hindering democratic values, freedom and justice. The global community is distancing our own neighbour that is the tragedy of human relations, he added.
We ought to think beyond our neighbour as there are many needy who may lack love, compassion. We should be the good Samaritan to help the needy and ailing amongst us who have none to care for them, as stated in his encyclical.
He also stated, 'We could sustain faith in humanity by caring for migrants.' The elected peoples' representatives should strive for the betterment of society instead of mere getting re-elected. The good governance is based on compassion and love the fellowmen. Digital connection is not enough to foster human relations; instead we need to reflect on our in-perfect lifestyles in that would lead to stronger communities. The advanced countries have failed in this regard.
He emphasises peaceful means to resolve conflicts that threatens nations and its citizens. The dialogues and honesty in resolving the issues are keys to peaceful solution. We should follow Jesus who advised us to forgive the offender innumerable times for the peace to reign in.
Pope explains how the religious heads of different faith can foster universal brotherhood in the 8th chapter of encyclical. We are children of God who expects us to live in harmony and love fellowmen. The restricted religious and speech freedom will threaten humanity.
The religions should promote peaceful worship and not violence. The religious worship centres are sanctuaries for people to congregate and praise the Lord in promoting universal brotherhood.
To all those religious heads of different faiths, Pope had released the encyclical for the entire world. We are Indians and homeland for people of different faiths. We belongs to our nation that had promoted peaceful living among the people of different faiths, castes and sects. Let us promote brotherhood rather than divide the society by shunning the evil.