Mass Hunger strike with demand to set up Christian Development Corp postponed
By John V Tauro

Bellevision Media Network


Mangaluru, 04 Dec 2020: The statewide hunger strike that was planned on Friday December 4, urging Karnataka state administration to set up Christian Development Corporation will be postponed owing to positive response of state administration in this regard, said former MLC and Christian community leader Ivan D'Souza.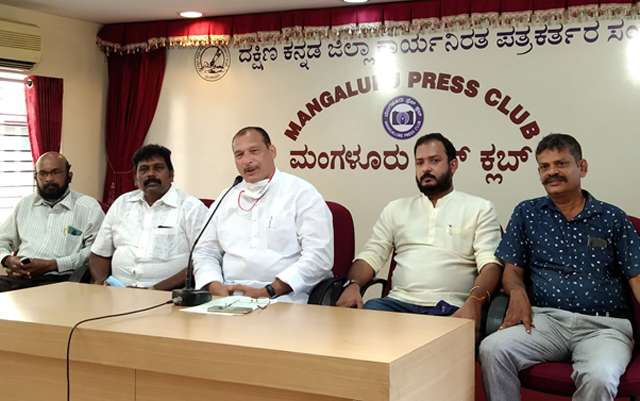 Addressing media persons, here on Thursday November 3, Ivan said, 'The hunger strike that was planned in the city in front of Dr B R Ambedkar's statue and Mahatma Gandh's statue nearby Town Hall on Friday December 4 from 9.00am to 5.30pm by over 3,000 people belonging to Christian community and others supporting the cause besides in 24 districts across Karnataka stands postponed, since the state administration invited Christian veteran leaders including me for talks related to establishing Christian Development Corporation,' said D'Souza.
The future course of action depends on the talks between state administration and Christian veteran leaders in this regards, added Ivan.
CSI member James Praveen, Mangaluru diocesan member Alwyn D'Souza was present at the media conference.