Three day Manipal e-convocation begins
TNN


Manipal, 21 Nov 2020: Prof C Raj Kumar, founding vice-chancellor, OP Jindal Global, Institution of Eminence, Deemed to be University, Sonipat, Haryana, India, dwelt on the many encouraging thoughts that would evidently stay in the minds of the students after completion of graduation, and offered solutions with apt examples for them to compete with, if that was an option.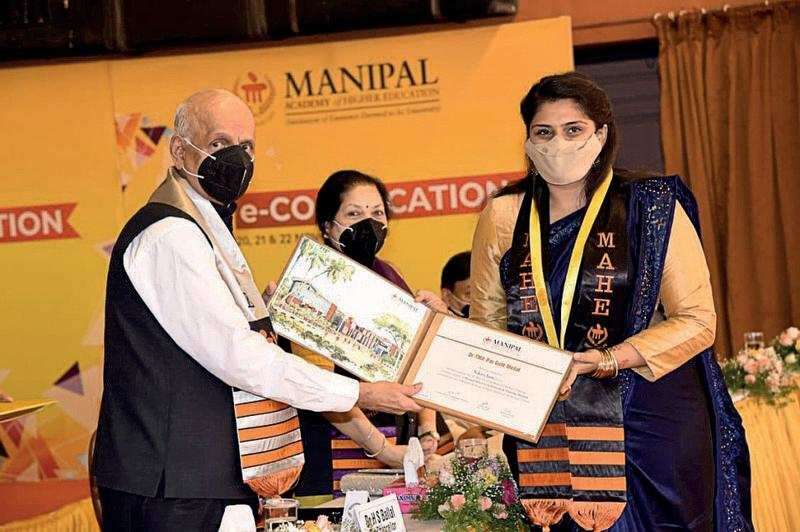 He was speaking at the e-Convocation that will be spread over three days. He said, "Whatever you do henceforth in your life, always remember that small acts of courage, kindness, empathy and courtesies of the heart will make a great difference to those around you. Success is most often not meaningfully measured in more conventional notions of status, titles and wealth, but in these ordinary acts of humanity," he said.
The Dr TMA Pai gold medal winners on the first day were: Keya Bakshi, Welcomgroup Graduate School of Hotel Administration, Manipal; Shetty Varun Vivek Vinaya, Manipal Institute of Management, Manipal; Jesly Anna James, Manipal College of Nursing; Shambhavi S Shetye, Manipal College of Health Professions; Nikita Jain, Manipal School of Architecture & Planning; Jane Mendonca, KMC Mangalore and Spoorthi, Prasanna School of Public Health, Manipal.