Udupi: Fr Valerian Mendonca takes charge as Rector of Milagres Cathedral, Kallianpur
Bellevision Media Network


Udupi, 29 Oct 2020: Fr Valerian Mendonca, well known pious clergy in Udupi diocese took charge as 3rd rector and 50th parish priest of historical Milagres Cathedral, Kallianpur, here on Thursday October 29.
The diocesan chancellor Fr Stany B Lobo led the ceremony held in a Covid-19 restrained simple event.
The parishioners of Our Lady of Sorrows parish and other clergies from other deaneries accompanied Fr Mendonca who was welcomed by Cathedral rector Fr Dr Lawrence C D'Souza, other clergies from different parishes, diocesan pastoral council vice president Geoffrey Dias, secretary Feliciana Lewis, co-ordinator Flavia Menezes, diocesan pious organizations and nuns.
After invoking the Almighty Lord's blessings, readings from the Holy Scriptures and reflections on the same, the formal handing and taking over of the responsibilities, both religious and administrative of the Cathedral was held.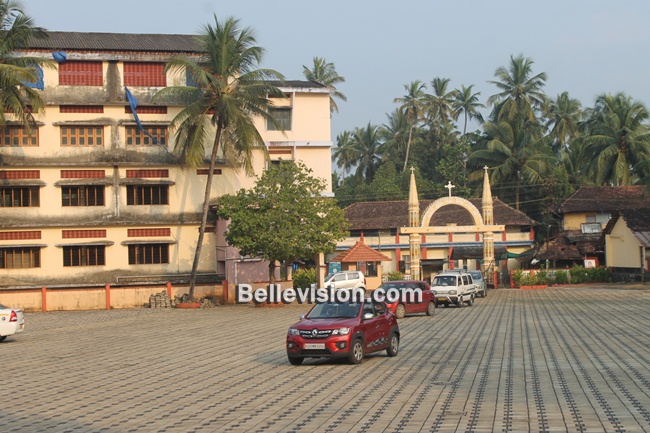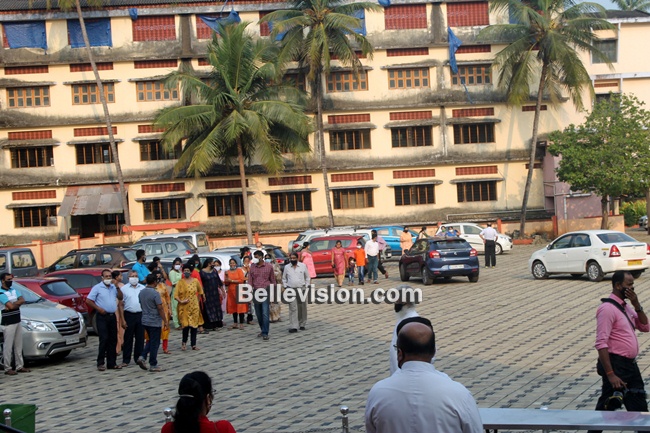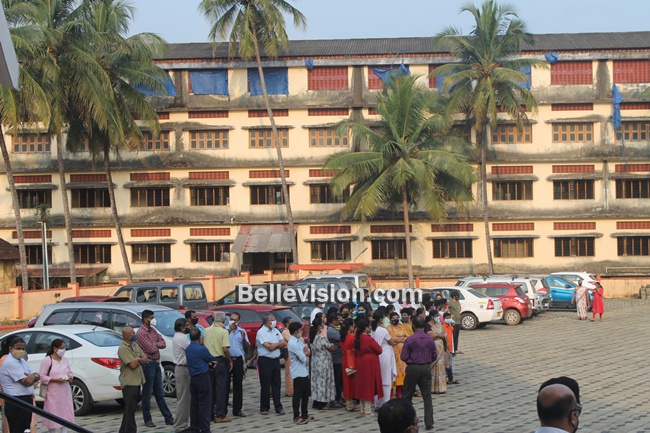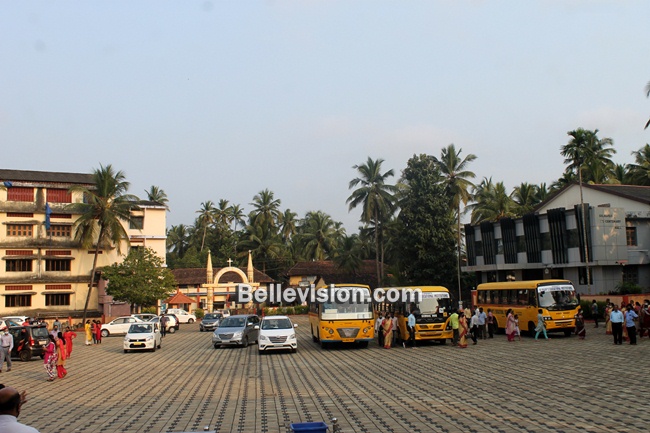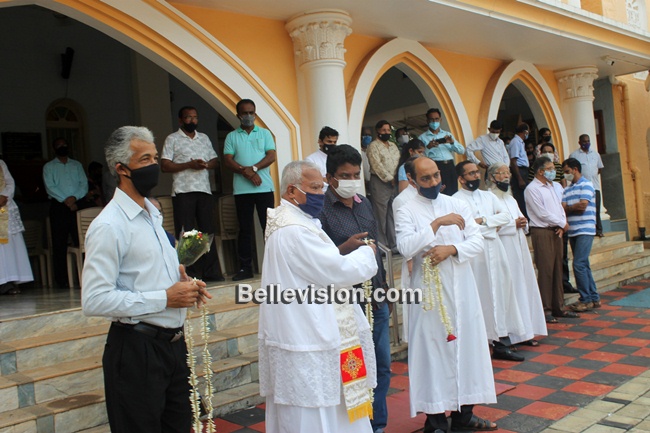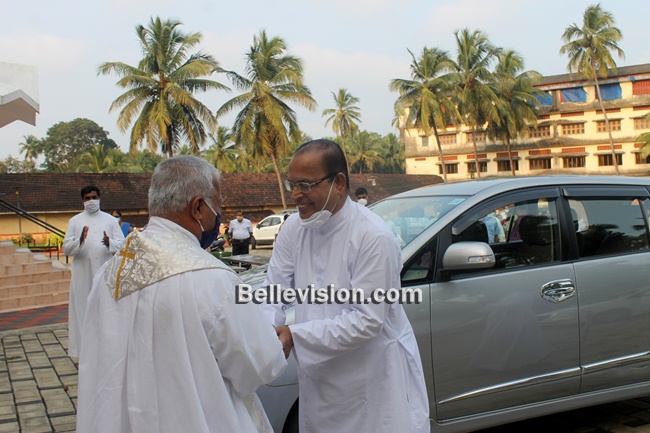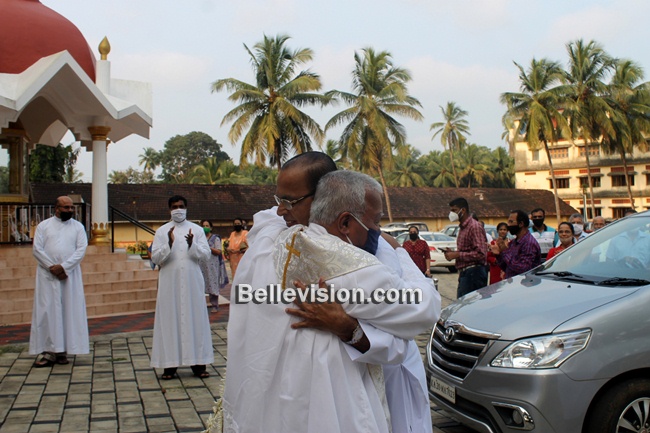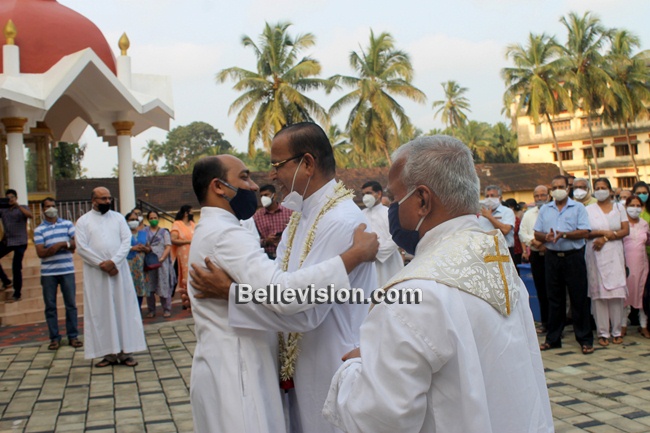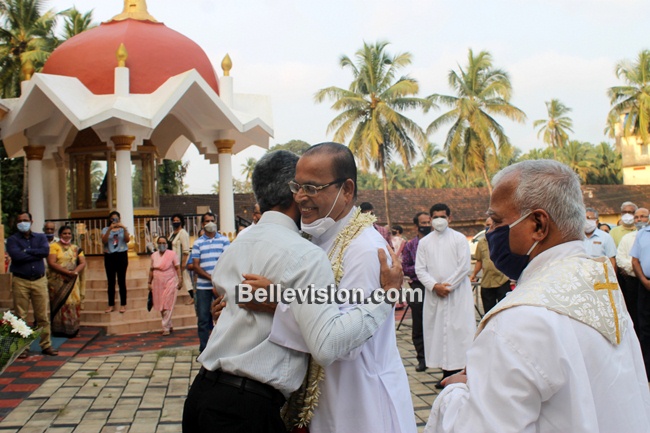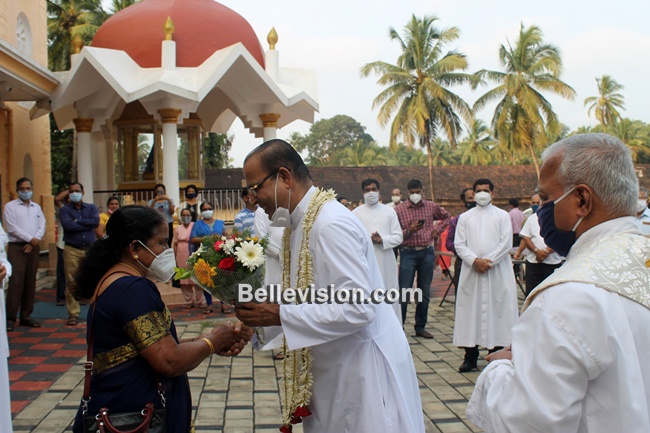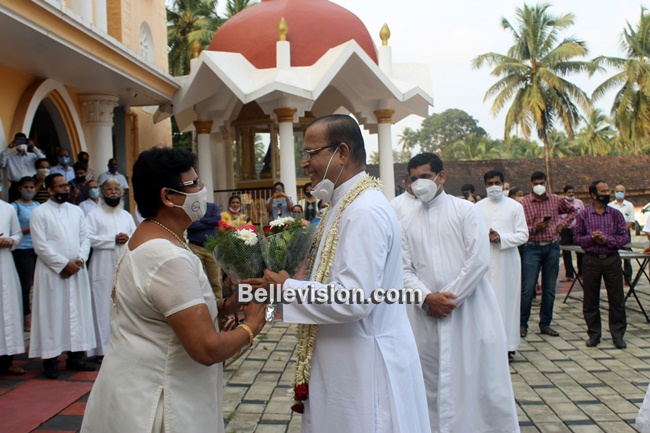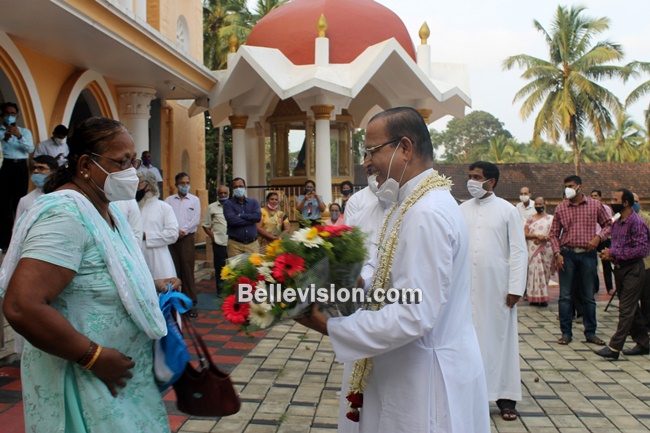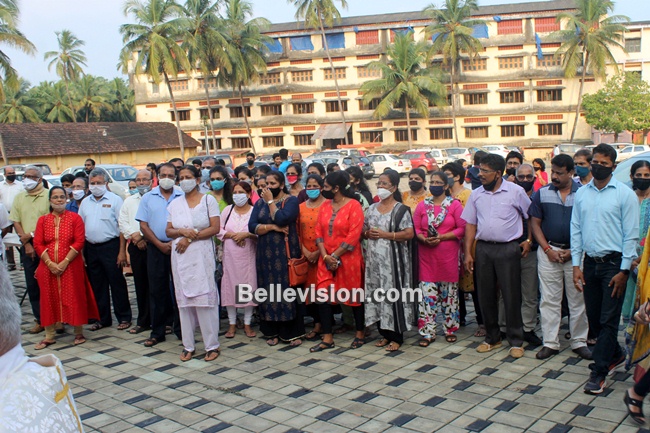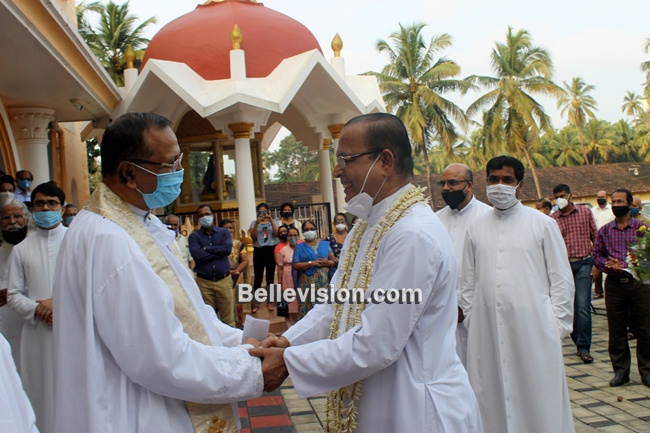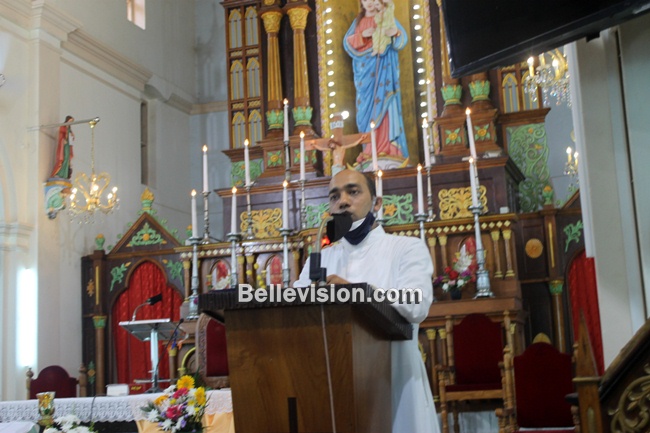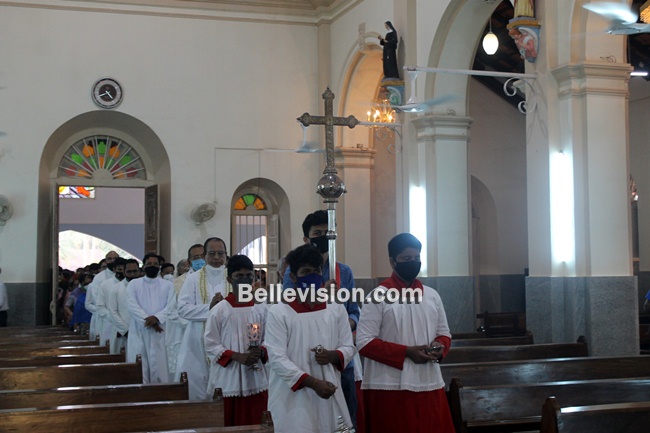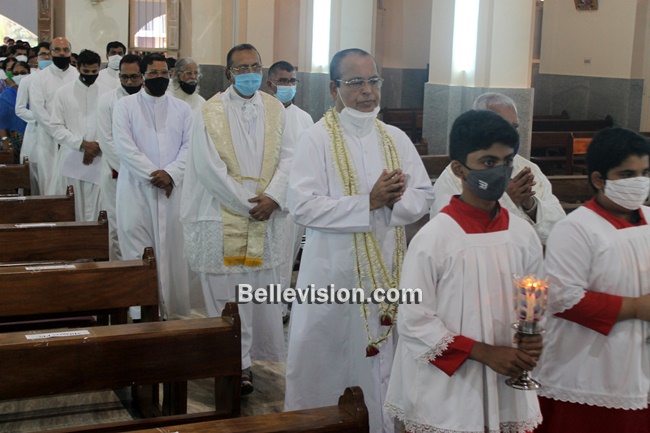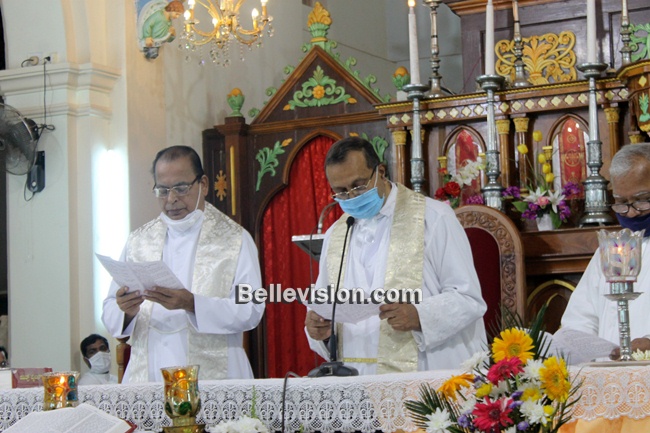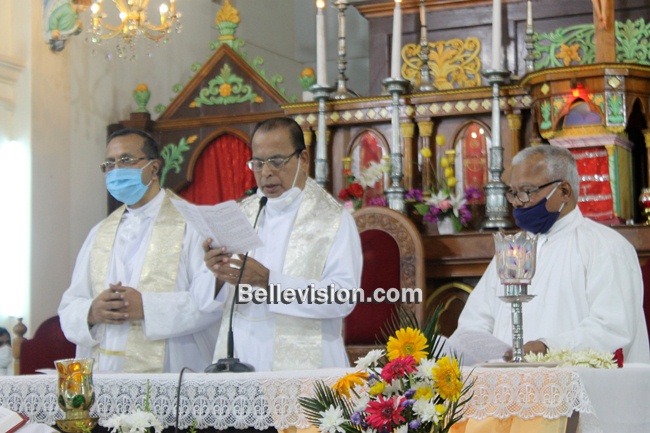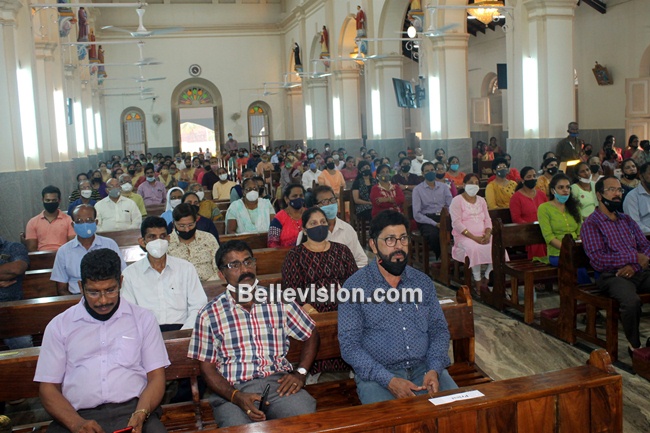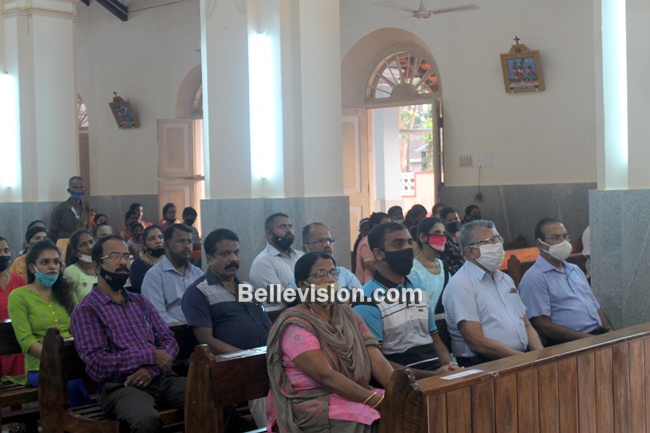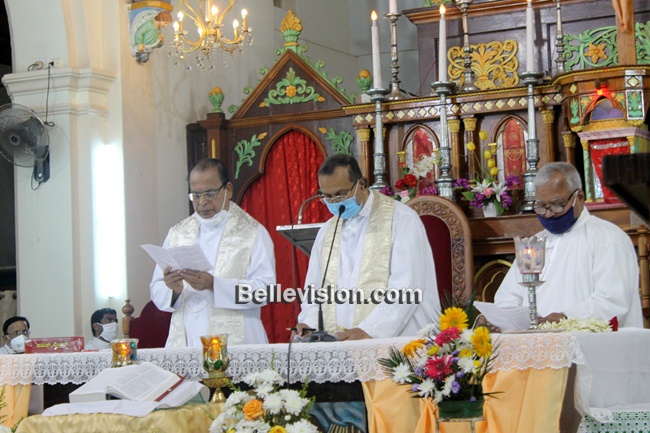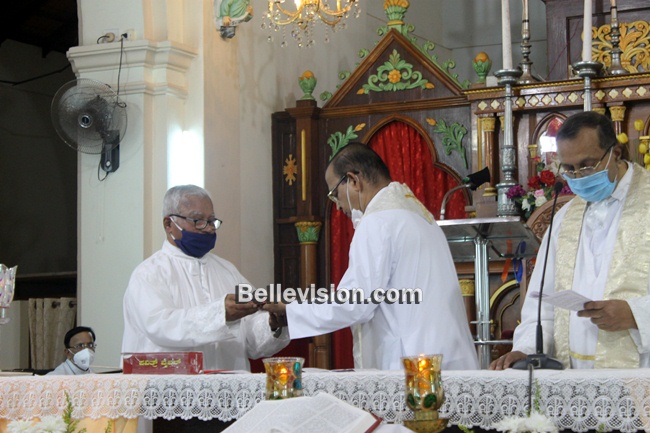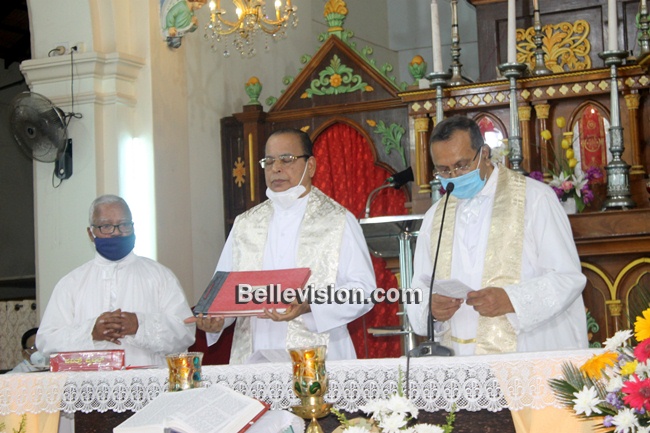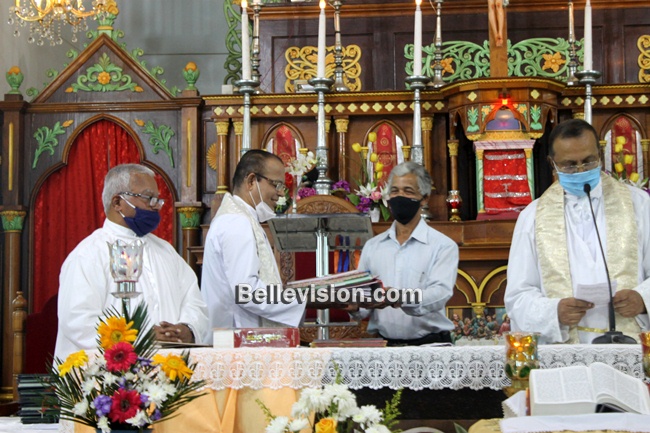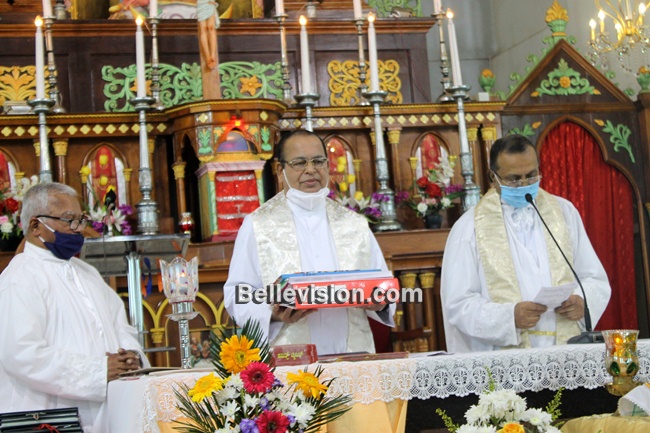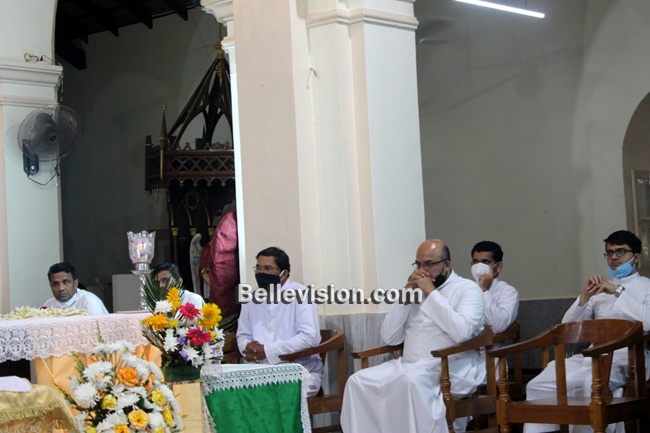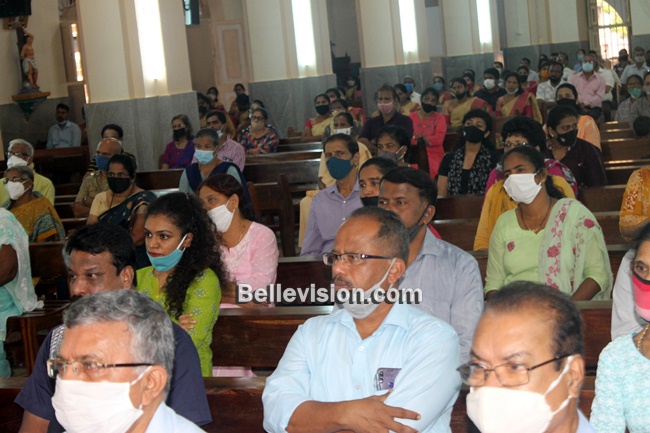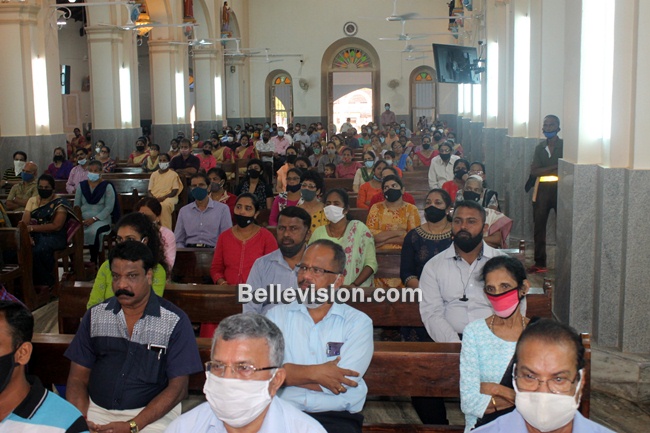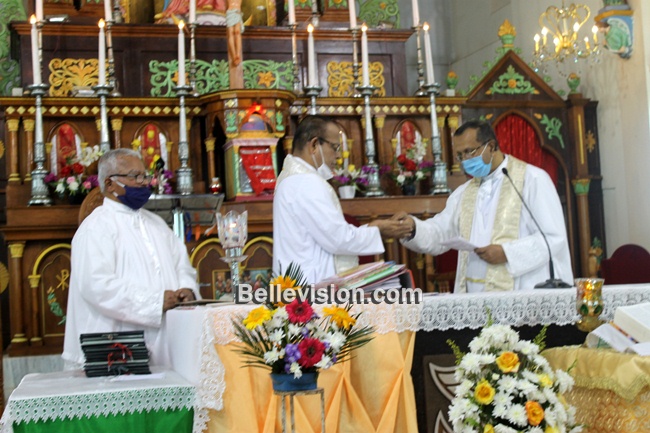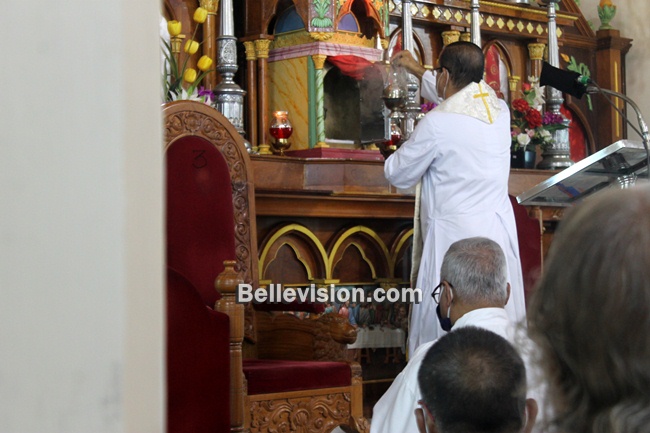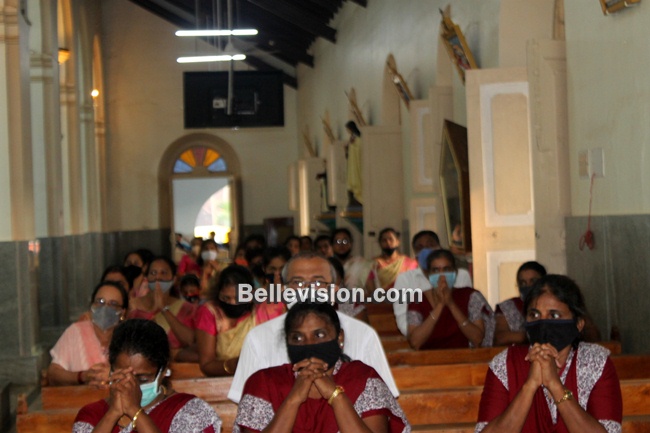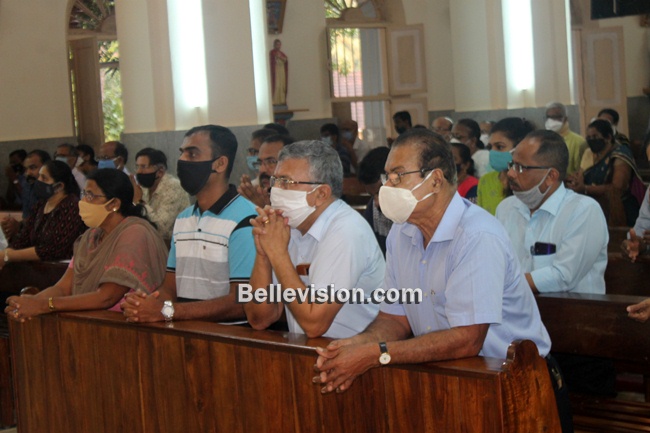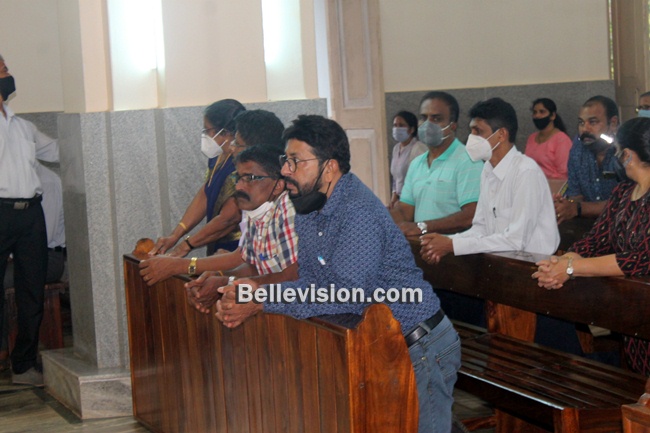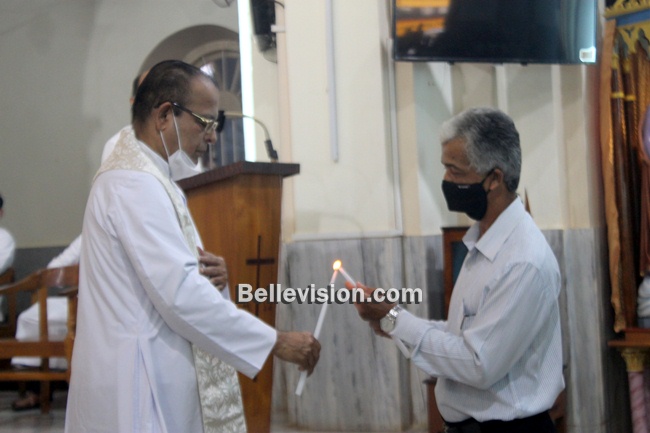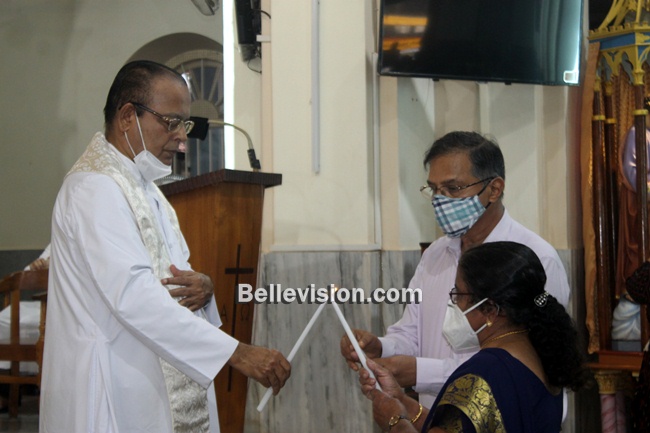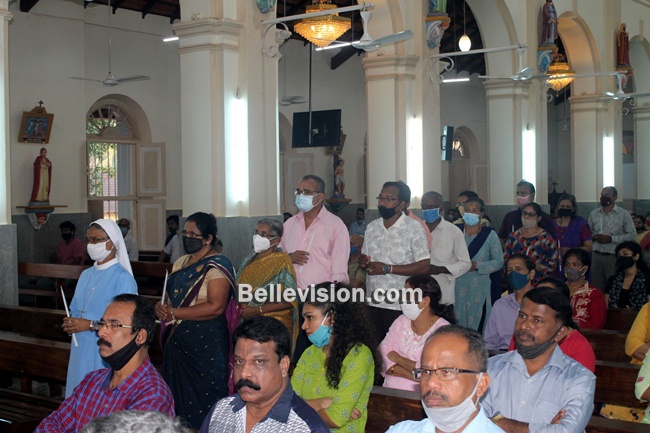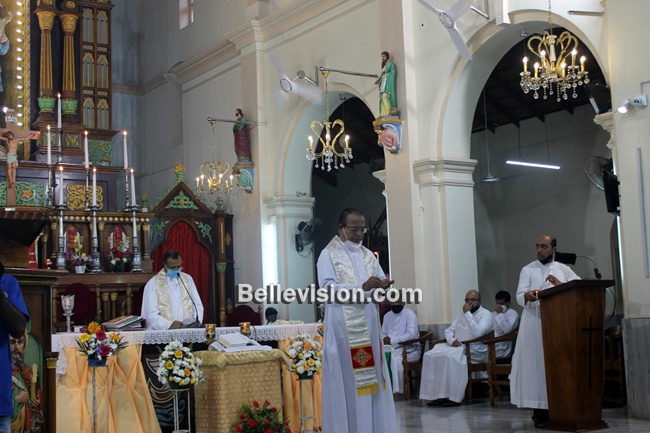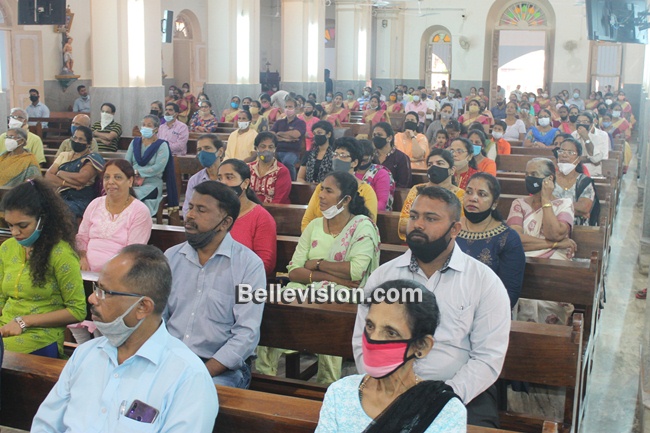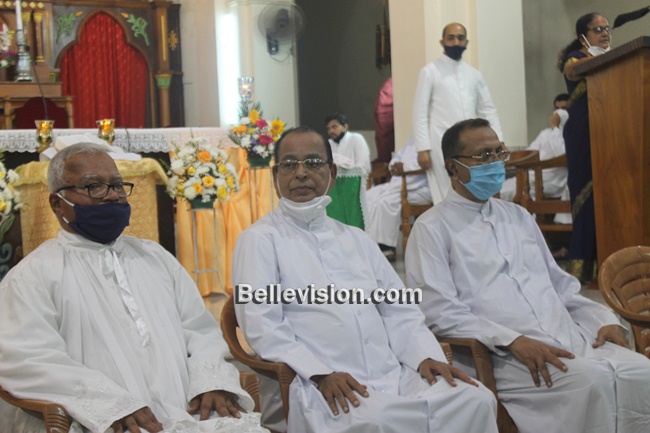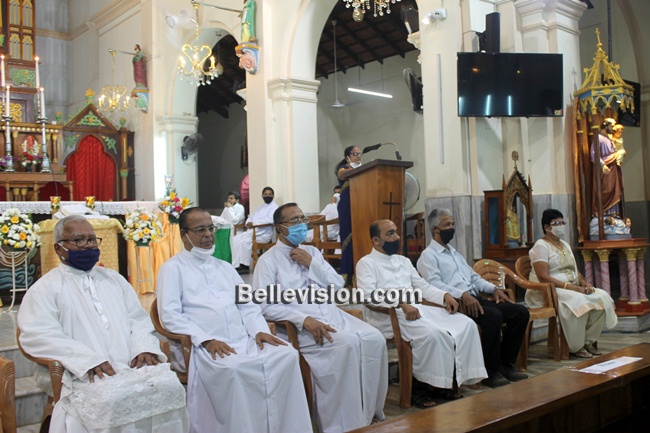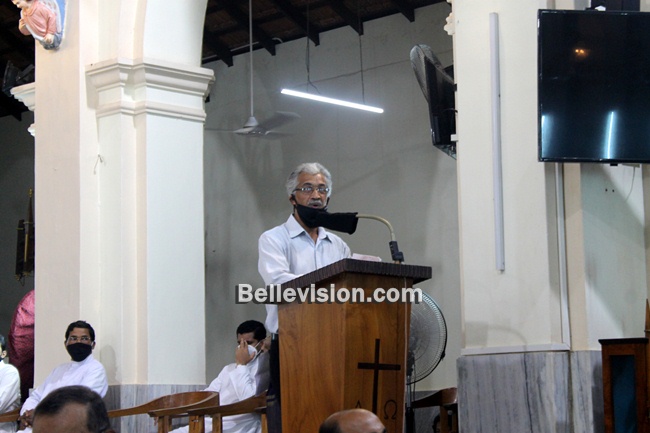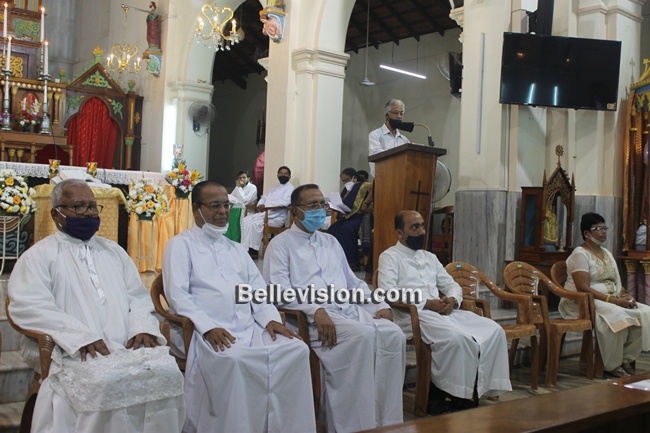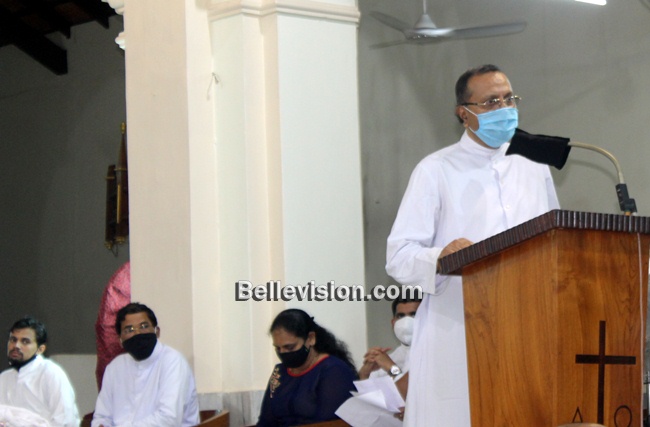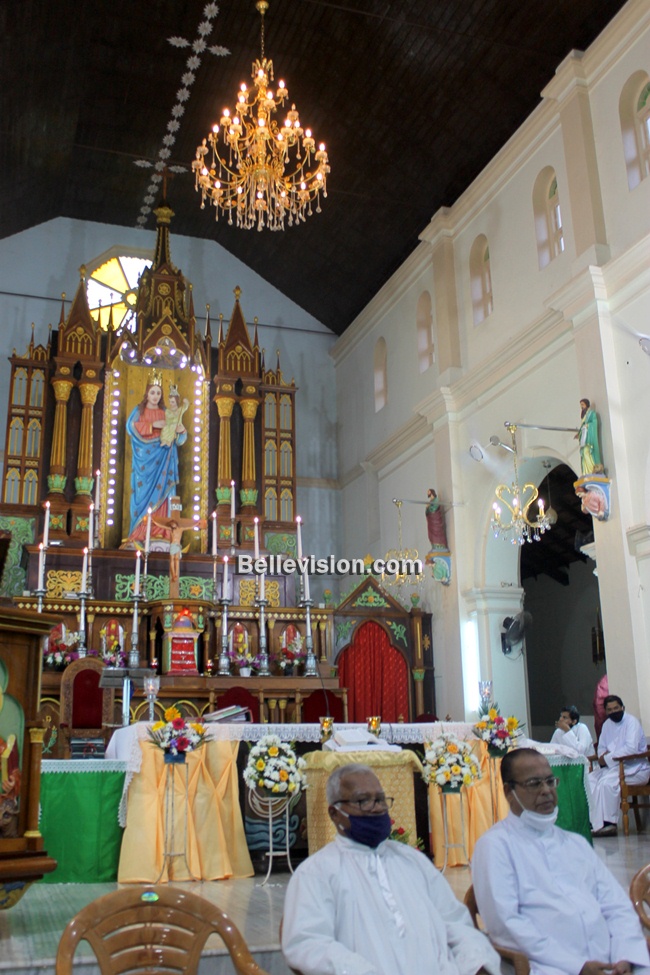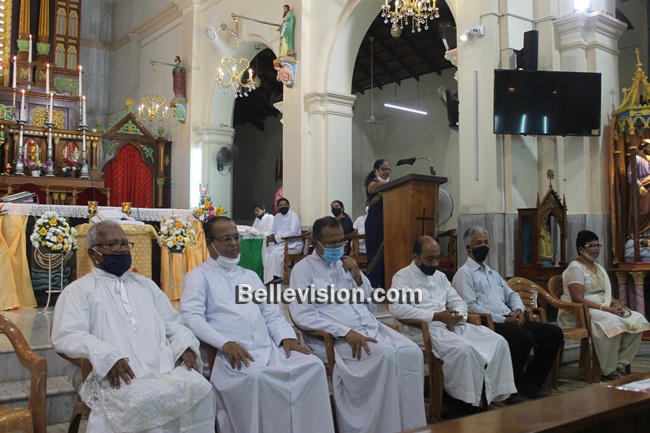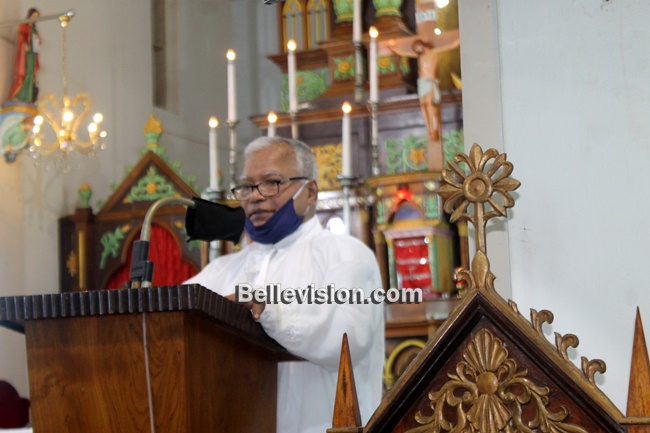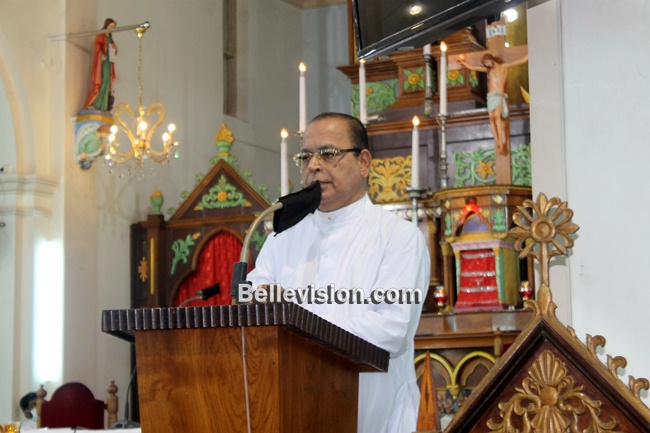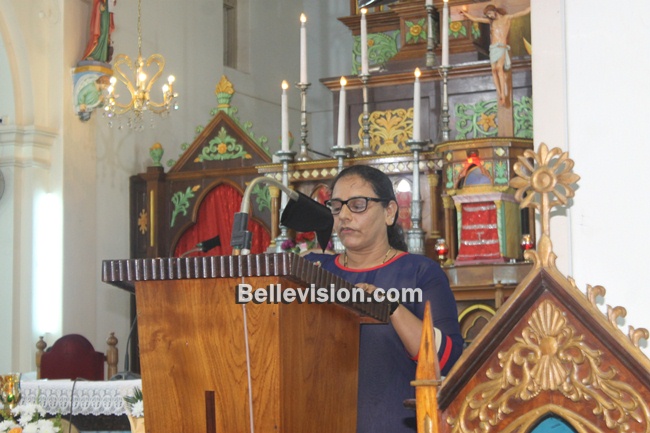 Speaking on the occasion, Fr Dr L C D'Souza explained the unavoidable circumstances to relinquish the most responsible position due to health reasons that too throat related ailments, where he cannot listen and counsel the primary needs of parishioners, but expressed his gratitude to the parishioners and superiors during his two-and-half years stay in Kallianpur. He further said that the new rector may be new to this position but not to Kallianpur, who had a distinct service record of 18 long years as assistant vicar in 1980 and from 1986 onwards as lecturer, vice principal and principal of prestigious Milagres College. He also served as chaplain of Ozanam House for Aged.
Fr Stany B Lobo, former vicar and first rector of the Cathedral, congratulated the new incumbent Fr Mendonca wished the parish to grow in spirit, divinity and flourish with developmental work and Patron Mother Milagres will bless and all Milagreans will join their hands together to work in union in coming days and assured all co-operation on behalf of Bishop and the parishioners of diocese.
It was very emotional moment to listen to Fr Mendonca, who recalled the days served with the late Fr G L D'Cruz, the architect of modern Kallianpur, during 1980 and with Fr William Gonsalves, an educationist, who was deanery vicar during his days in College and now third time home coming as rector and at the helm of Church affairs, which needs everyone's prayerful support and cooperation.
He took the opportunity to specially thank his predecessor Fr Dr L C D'Souza, for his extraordinary service in Milagres and the parishioners of Udupi, St Mary's Institutions, its principal and staff for all they have done for the last three-and-half years as vicar and Udupi deanery vicar and the informed them the holy doors of this Cathedral always open for them to pray to Our Lady of Milagres and of course meet him.
Udupi diocesan pastoral council vice president Geoffrey Dias extended a warm welcome to all who gathered in large numbers and the secretary Feliciana Lewis who aptly compered the proceedings along with assistant parish priest Fr Canute Noronha, who placed in the brief but colorful history of the Milagres parish.
Mabel D'Souza delivered a vote of thanks.