Beltangady: Special puja offered at Dharmasthala to mark Bhumi Pujan of Ram Mandir at Ayodhya
Bellevision Media Network


Beltangady, 06 Aug 2020: Special prayers were offered at Sri Kshetra Dharmasthala, here on Wednesday August 5, to mark Bhumi Pujan of Sri Ram Mandir at Ayodhya.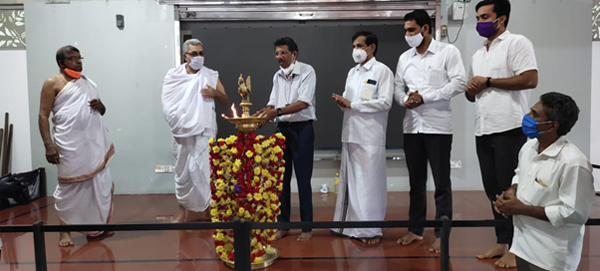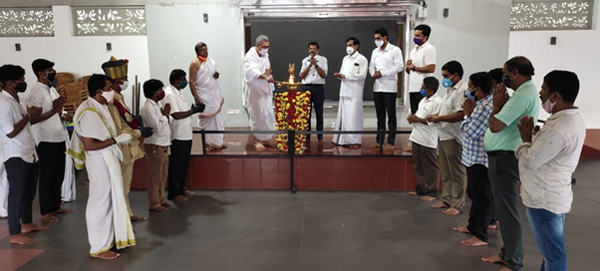 Dharmasthala Dharmadhikari Veerendra Heggade, temple priests Bhaskar Shastry Delampadittaya and Anantapadmanabha lights the diyas to appease Lord Manjunat for the success of construction of Ayodhya temple.
Heggade's personal assistant A V Shetty, temple manager Laxminarayana Rao and others were present.