Dubai: Wilfred Menezes (51) Renowned Businessman and Philanthropist Passes Away
Bellevision Media Network


Dubai, 20 Jul 2020: Wilfred Menezes (51), son of Casmir Menezes and Late Mercine Menezes of Moodubelle, husband of Reena and father of Renwil, Reia and Rewan passed away on Monday, 20 July 2020. Late Wilfred Menezes was the proprietor of Omnitec Group of Companies with operations in the Middle East, Africa, India and South East Asian Countries. He was also one of the founders of Bellevision Association in Dubai and also the website Bellevision.com.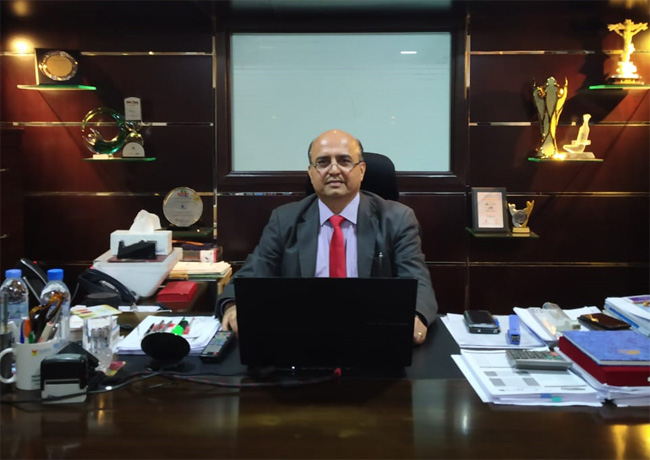 The passing away of Wilfred Menezes has sent shock waves among his family memebrs, relatives, Moodubelle parishioners and thousands of his admirers and well-wishers. His untimely and tragic death is a great blow not only to his family, but also to the Mooduebelle village community. He has been generous in disposition and had been contributing generously to various charitable causes.
Jovial in nature and kind-hearted Wilfred will be missed by not only his family members but hundreds of well-wishers and friends.
Funeral details will be announced soon.
Note: Since Wilfred's father is yet to learn about his son's death, family members are requested not visit his house back in Moodubelle.
The following profile of late Wilfred Menezes by Dr. Eugene DSouza posted in Belelvision.com in October 2019 highlights his meteoric rise in the world of business, his family values and his philonthropic activities.
Amazing Journey From a Simple Village to the 'Corporate World'
By Dr. Eugene DSouza
Success comes in the way of those who not only dream but also plan their future and work hard to realize their dream. Wilfred Menezes, son of Casmir Menezes and Late Mercine Menezes of Moodubelle who born on 26 August 1968, who has recently completed fifty years of his life is a fine example of such an achievement. Coming from a simple family in a village, Wilfred acquired necessary educational qualification, planned his future and worked hard and built his own group of companies in Dubai under the flagship of Omnitec Group and expanded its operations in Middle East, Africa, India and in the South Asian countries.
Landed in Dubai, UAE on 24 April 1994 on an employment visa Wilfred was employed by a small company as a Sales Engineer selling gate automation products. Unlike any beginner in the gulf, he was earning a small salary but the job gave him great opportunity to learn a lot of new things and built him strong to handle the difficult situations successfully. After a year and half he managed to secure UAE driving license which was a major achievement of his life that gave him to excel further in his career. After working for 2 years, due to limited growth, he decided to move to a larger organization and joined the Philips Distributor in Dubai in 1996 as Sales Manager - Projects for Philips Communication and Security systems to handle large projects – Specialized in Airports, Malls, Hotels, Residential/commercial developments, etc. where he served over 9 years and then moved to Omnitec to render his service to take the organization to the next level.
Today Omnitec Group which is headed by Wilfred Menezes as a Group CEO diversified its business activities in various fields in the region and has offices in Dubai, Abu Dhabi, Qatar and India including its distributors in few countries in the region. Omnitec Group of companies, activities specializes in design, development and manufacturing of Parking Equipment's, providing turnkey low current solutions and Door Automation systems.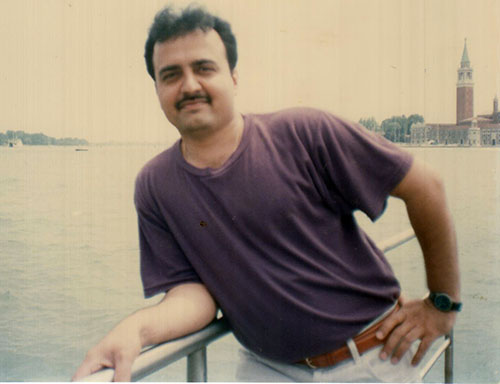 The parent company Omnitec Security Systems LLC, Dubai, UAE was established on 30 July 2000 with a total employee strength of three including Wilfred's wife Reena Menezes. This company has been focusing on supply/installation/maintenance of barriers, gate automation and low current products in the UAE. Gradually, as the company grew, Wilfred decided to take the company to a new level and moved in the year June 2005 followed by Wilfred's younger brother Ivan Rajesh Menezes who joined the organization in 2007 to strengthen the company and to add more specialization for the further growth of the group.
As a part of Omnitec Group expansion on 13 January 2008,company Head Office was relocated its head office to Ras Al Khor Industrial Area – II, Dubai, UAE to have a single integrated facility to accommodate all facilities under one roof.
On 1 November 2008, the Omnitec Group invested in India with its first Office Omnitec Systems India P. Ltd., at Udyog Vihar Phase – V, Gurgaon, Haryana followed by its branch offices in Ludhiana, Mumbai, Pune, Bangalore, Chennai and Cochin.
On 1 January 2014, the Omnitec Systems Qatar WLL was established in the state of Doha Qatar as an independent office of the Omnitec Group.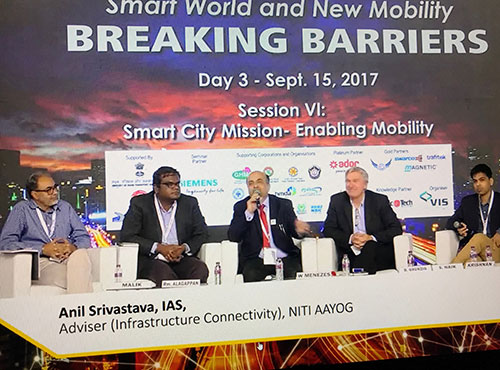 Panel speaker on Smart City, India conference on Mobility & Parking
Wilfred in Smart Parking & Mobility. He has been part of smart city conferences in India over the last 5 years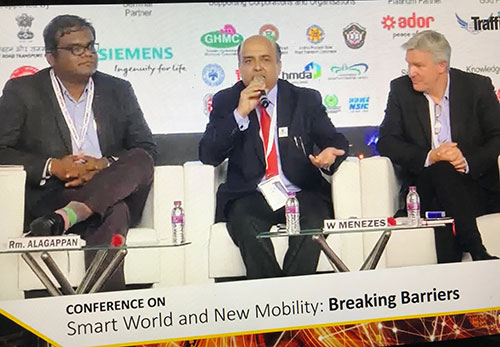 In order to be more innovative and successful, the Omnitec Group decided to invest in 2015, acomplete new facility under the brand of CASS® (named after the nick name of Wilfred's father CASMIR) which is specialized in design, development and manufacturing of Parking Equipment's based in Dubai. It is one of the unique and first parking manufacturing company in the entire Middle East. Today, this company exports its parking machines to various countries in the region and has deployed its solutions in over 15 countries. The products manufactured by the company are meeting the international standard and the facility is accredited with ISO 9001:2015. All products are CE certified and produced under the Swiss manufacturing license in the UAE.
On 15 June 2017, the Omnitec Group invested in a new venture – Omnypark Management Services LLC, Dubai which is specialized in Consultancy, Design and Operating large car parks on BOT and revenue sharing basis in the UAE.
Today, the Omnitec Group has over 100 employees in 3 countries and has expanded its operations beyond Middle East. Wilfred says, "I'm thankful to my team for their support and I give full credit to them for their dedication and commitment in achieving this success which makes us different than our competitors!"
This journey of Wilfred Menezes from a simple village to Corporate World has been not an easy one. Prior to proceeding to Dubai, Wilfred had to struggle in Mumbai staying at the Original St. Lawrence Club, Haines Road, Byculla. Incidentally, the club will be celebrating its centenary on 27 October 2018. In anticipation of the Original St. Lawrence Club celebrating its centenary Jubilee, it was renovated recently, among other members, along with Casmir Menezes and his sons were one of the major donors towards its renovation and restoration works of the club.
Wilfred has been known for his leadership qualities and organizational abilities. While in Dubai, along with other likeminded persons from Belle, he was instrumental in organizing Belleans in the UAE through Bellevision and served as the founder President of Bellevision. Besides, he was also one of the strong pillars and first Editor of the web portal www.bellevision.com.
Being generous in disposition, Wilfred has been contributing whatever he could to various charity and other noble causes. His human touch can be assessed by his broad smile and jovial nature. He would approach anyone and strike a conversation.
Innovation and uniqueness has been the hallmarks of Wilfred Menezes. He celebrated his Golden Birthday with 16 of his friends who were born in 1968 and shared their birthday with him. The celebration was held at Lions Seva Bhavan, Moodubelle on Saturday, 28 July 2018 at 8 pm. This Golden celebration was appropriately named 'Vintage 1968'.
Wilfred is a family man. Being the eldest son in the family, he has been the binding force to keep the extended family united, happy and contented. The patriarch of the family, Casmir Menezes, father of Wilfred is very proud of his children.
The profile of Wilfred Menezes would be incomplete without his own insight in various aspects of his life and achievements.
1. At the age of 50, you have achieved quite an astounding success in life as an entrepreneur and businessman and your journey from the village to the corporate world is quite amazing. Before proceeding further, can you give your family background?
Let me introduce my family first – Casmir Menezes (Father) late Mercine Menezes (Mother), we are 5 children to our parents.
• Eldest sister-Prescilla Menezes married to John D'Cunha from Bondel, Mangalore now resides at Bangalore. They have two daughters -Joisy lives in the US and Dafney in Bangalore.
• I am second in the family. I am married to Reena from Shirva. We have 3 children – first son Renwil, daughter Reia and son Rewan. We all live here in Dubai.
• Third, Dolphy Joel Menezes, married to Sarita and they have one daughter Cady, lives in Dubai.
• Fourth, Clifford Richard Menezes, married to Vandana from Shirva/Muscat now lives in Toronto, Canada they have two daughters – Claudia and Caroline.
• Fifth, Ivan Rajesh Menezes, married to Sushma from Moodubelle they have one daughter Shaina. Ivan lives in Dubai and Sushma along with Shaina reside at home with Papa at Moodubelle.
"Family comes first, our family is our strength", we love to live together and this is something special which is inherited from our parents! Irrespective of the options of living individually at our own houses, we love to live together under a single roof with our elderly parent wherein we compliment and pass on the family culture to our younger generation.
Our family's younger generation are very adorable and enjoy the culture of living together. We celebrate various occasions while we meet on our annual holidays at our home at Belle. We strongly believe happiness in living together which bundles up our joy and helps to ease the stress by sharing and caring!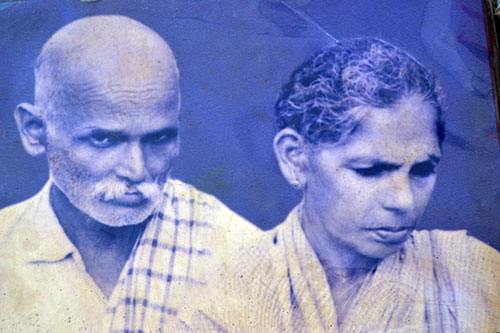 Paternal Grandprents of Wilfred - Alex and Martina Menezes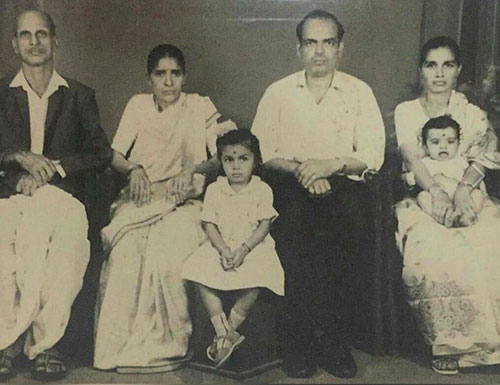 From Left: Maternal Grandparents-Joseph and Dulcin D'Souza, Sister Precilla, Casmir Menezes and Mercine Menezes with Wilfred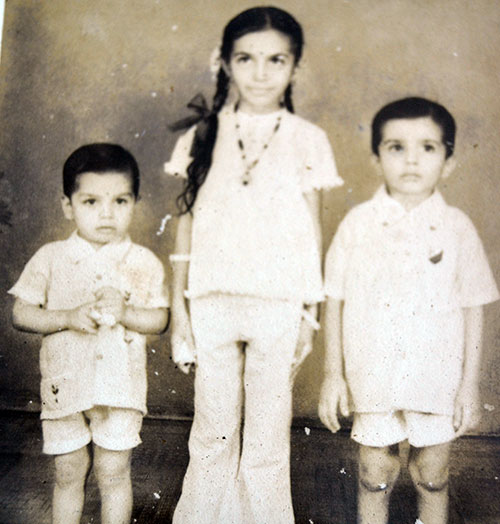 Dolfy, Precilla and Wilfred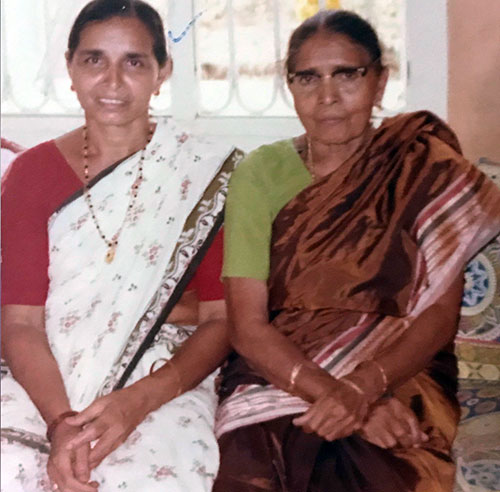 Wilfred's mother - Late Mercine Menezes & grand mother Late Dulcine D'Souza, Dendoor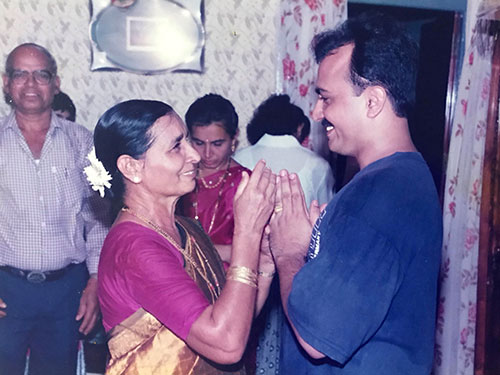 Mother's Blessing on Wilfred's Roce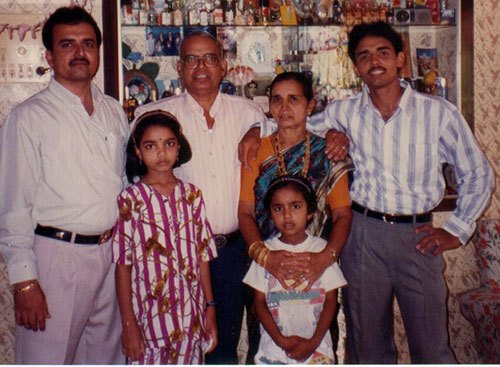 Wilfred with parents & younger brother Ivan & niece Joiscy & Dafney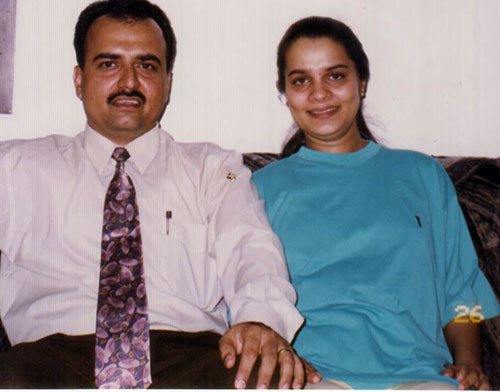 Wilfred with wife Reena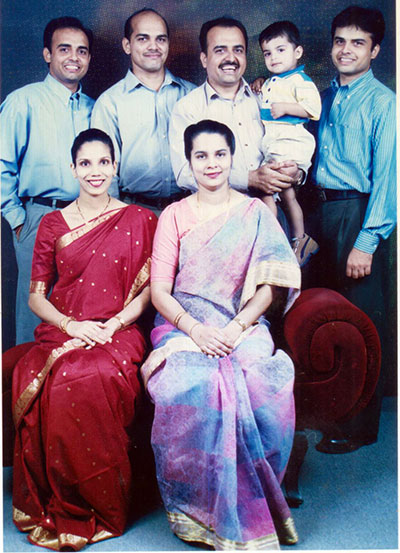 Menezes brothers family with Saritha, Reena & Renwil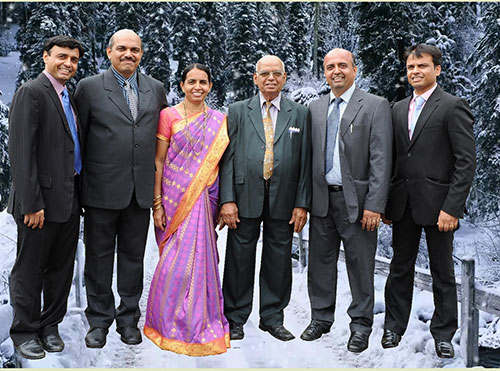 Menezes brothers & Sister with Father Casmir Menezes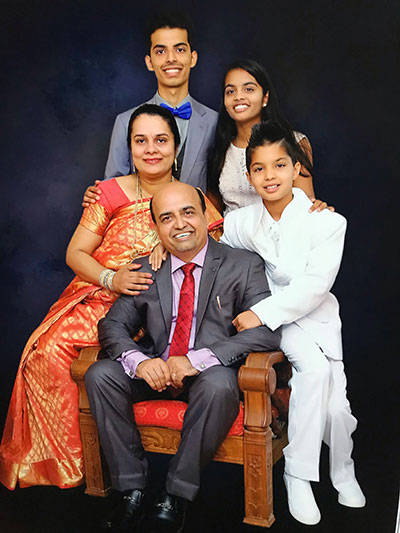 Wilfred Reena with elder son: Renwil, Daugter : Reia & son: Rewan
2.Where did you complete your education? How far did the education lay foundation for your future life?
I did my schooling from St. Lawrence Educational Institutions followed by technical education (E & C Engg) from Manipal. I acquired Masters (MBA) in International Business from the International University of Missouri, USA, Dubai Campus in the year 2001.
Education has definitely given me a strong foundation to prepare and build myself to face the corporate world. However, one has to constantly study and upgrade his knowledge to face successfully the challenges of the modern corporate world.
3. After completing your higher education you proceeded to Mumbai. What did you do in Mumbai?
Finding a job in Mumbai for a new comer those days was never easy, I had to go through a lot of struggle and it took me almost 6 months to get the first job. My first company that I worked was based in Chembur where my position was Sales Engineer to promote L & T Test & Measuring Equipment's to the institutions where I worked for 2 years.
After gaining the initial experience I got a better opportunity in Andheri (Seepz) for a reputed Switch Mode Power supply manufacturer where I worked as a Senior Sales Engineer and then promoted as a Assistant Manager to handle sales at Pan India level with all the leading computer manufacturers such as HCL, Wipro and others where I worked for a period of 3 years. While working for this company, I learnt a lot and especially I built some strong bonds with the company and my colleagues. Even today, after 25 years still we are connected with one another on our whatsapp group.
4. While in Mumbai, you resided at the Original St. Lawrence Club. Can you share some of your experiences in the club?
After completing my education in native place, I decided to move to Mumbai for better pasture in July 1989. Here starts the journey of my professional career at the age of 21 along with my cousin Aloysius D'Souza. It was my first trip to Mumbai and we started our journey from Udupi to Mumbai on Canara Pinto Bus as this was the most convenient transport those days. Once we reached Mumbai (Sion) Aloysius brought me to the club and introduced me to make my registration as a club member where my father has his membership.
Before coming to Mumbai, I had heard a lot of strange stories of Mumbai life. Hence, I was careful and bit vigilant in every step. On the other hand, living in a in club atmosphere where we had a mixed age group from different backgrounds for few days it was totally strange feeling at the age of 21. But gradually, I understood the culture and rather it helped me greatly especially while I was preparing to apply for my first job. As club members we had a lot of diversity as they were from different backgrounds, right from taxi drivers to cooks, mechanics, waiters, office staff, etc. This helped me a lot to get the required exposure of Mumbai in few months time as they were really helpful caring.
I lived in the Original St. Lawrence Club, for little over two years till 1991. It was a nice experience living at the club. I learnt a lot of new things which enabled me to become strong today. After living there for a short time, I was in love with the place because it taught me great amount of discipline to be better organized with the time in order to get adjusted to the living conditions of the club. During my stay, I had also served for one term as the joint secretary and also had an opportunity to be a part of our Club's Platinum Jubilee celebrations.
I still remember some of our senior club member's (taxi drivers) who helped me during my initial days at the club life to attend my interviews in Mumbai. I used to consult them for the locations while I have to attend the interviews. They used to be my favourite navigators. Especially, I would like to thank few of them such as Ligori'ab who had been a great support during my Mumbai days and a parental figure to me during my stay at the club. Besides Bhotam, Paul'ab, Jemma'ab and others for their guidance at all the times.
5. What prompted you to proceed to Dubai?
While working in Mumbai, I had the desire to go abroad. Hence, I was constantly looking out for better opportunities overseas on newspapers. One day, I was called for the interview at Bandra and after my second round of interview, the company selected me for the job. After my selection, I called my uncle, Robert D'Souza who was working in Dubai at that time who also encouraged me to take up the assignment and not to look at the salary alone. At the same time one of my very good friends and ex-colleague, Ganesh Pai motivated me to take up this assignment and from there I never looked back and landed in Dubai on 24 April, 1994. I feel happy about my decision since this has given me a lot of opportunities where I have spent 25 years of my quality life.
6. When did you think of starting your own business in security equipment's?
After the global downfall of Computer and Telecommunication industries, Security industry was one which was on the fast growth. Hence, I decided to take it up as my profession and joined Philips distributor in Dubai 1996 which was one of the global leaders in security industry in those days. On the other hand, I always wanted to be different and believed in specialization. In this respect this job came to me as a blessing. Constant upgradation of knowledge and education process with Philips gave me a lot of opportunity to travel globally to attend trainings and seminars to improve my skills during these 9 years. This experience encouraged me to focus my business primarily into security systems and solutions.
7. Other than business, can you share your contribution in the foundation of Bellevision (UAE) and the bellevision.com website?
When I landed here in Dubai 1994 we were barely few Belleans living in Dubai and that too we were not in contact. Eventually, the number of Belleans in the UAE grew over the years and our founder members took the initiative to contact all the Belleans and unite them under a single umbrella of "Bellevision" in year 2000.
Along with our founder members, many of our senior members worked together to strengthen our unity which gave us an opportunity to celebrate many festivals and events together as a single family. I was also one of the founder President and well-wisher of Bellevision. I greatly enjoyed being together with fellow Belleans over these years.
Similarly, we all worked hand in hand as a team to launch develop the Bellevision website. I have also rendered my support as an editor at the initial stage of the website for few years. All these years bellevision website has been greatly handled and maintained by our web master Sigfred D'Souza who has been doing a wonderful job from its inception. Presently, Elias D'Souza with the support of others is managing the entire operation of Bellevision.com from native place.
8. You have been considered as an ideal family man. How do you manage to keep your immediate and extended families united, happy and contented?
Over the years nothing has changed except the family size and our age. What we try to maintain is our same good old relationship which is inherited from our parents and we live simple as we lived before while we were little kids and enjoy the companionship.


Menezes Family
9. Recently you celebrated your Golden Birthday in a unique manner. What prompted you to plan and implement such a unique celebration?
While my family member's decided to celebrate my 50th Birthday back home in July 2018, somehow I was not very comfortable as I never did such a formal function for myself. Somehow they managed to convince me. Then I started thinking how to go about it? Just a week before a thought came to my mind why don't ask my close friends to join me on the stage so we can share joy and make the day even more memorable to all and to multiply our joy.To my surprise within no time all the 16 Golden Birthday celebrants responded positively to the call and many of them came from overseas just for the day to be a part of this celebration.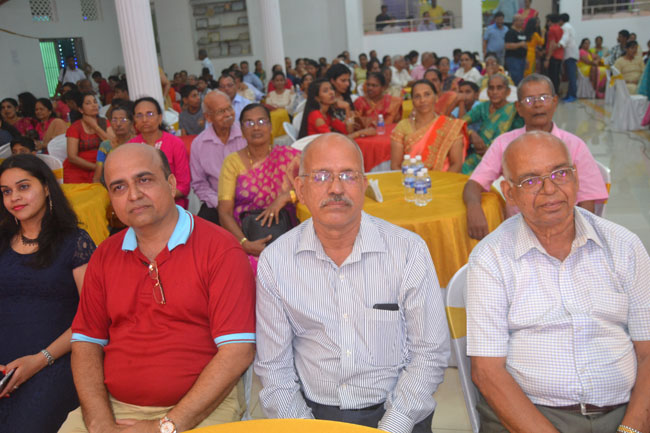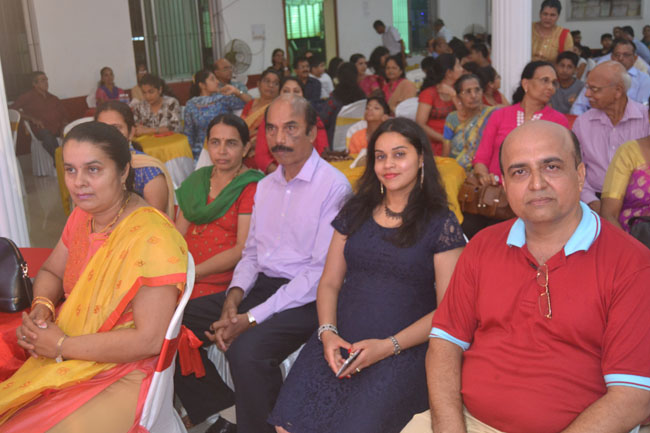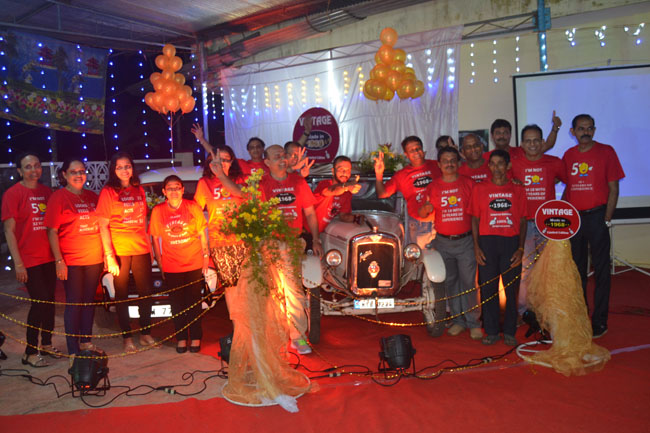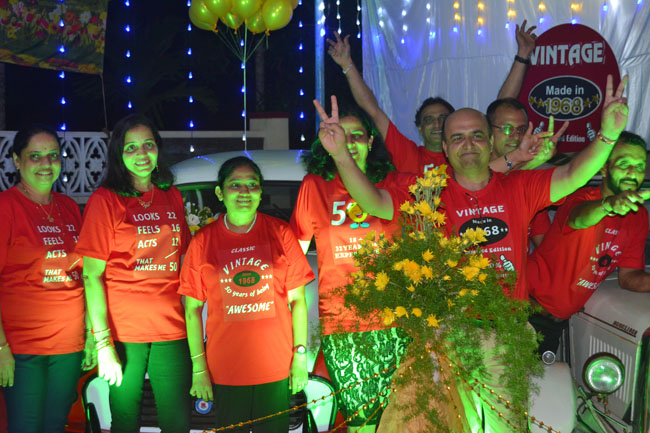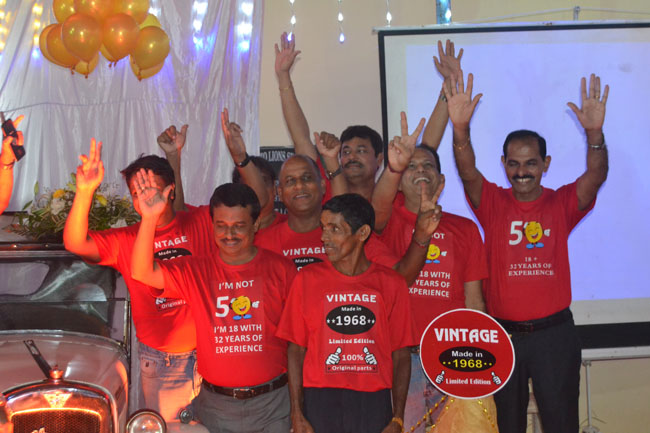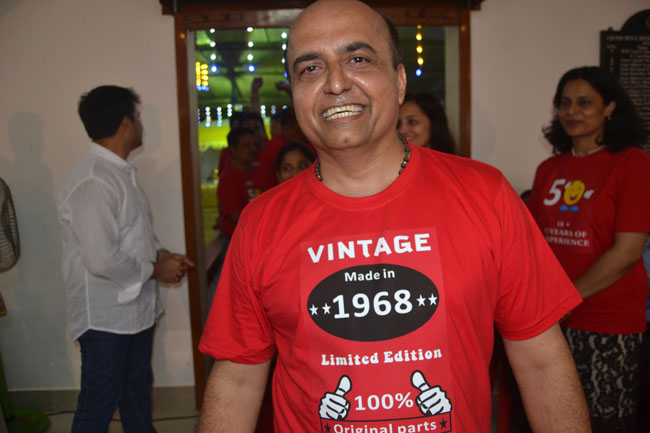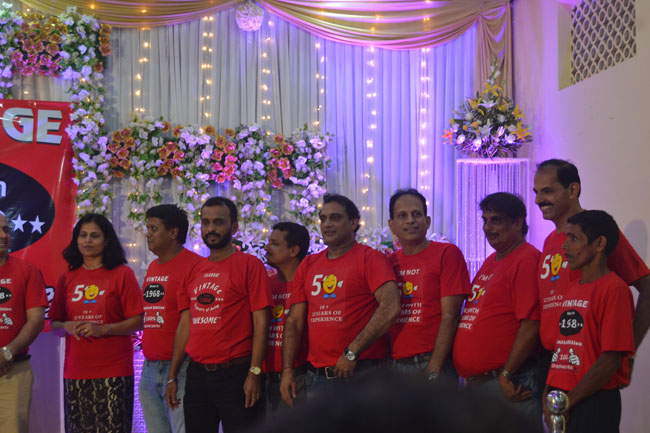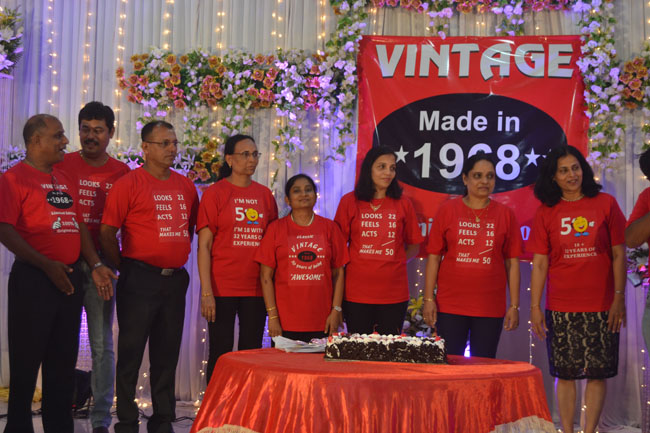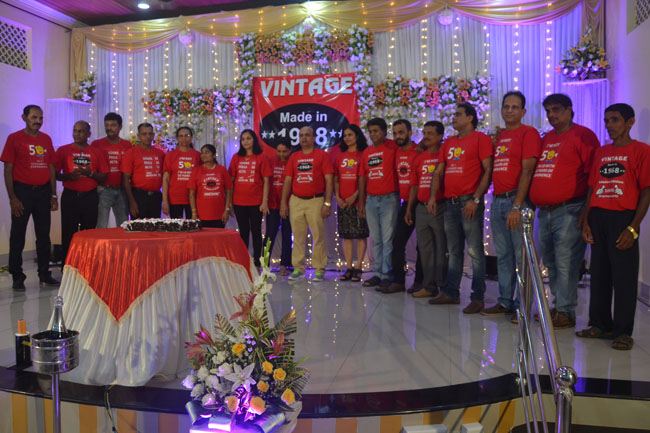 10.Your life and achievements are really amazing, exemplary and worthy of being followed by the youth of today. What is your message to the modern youth?
My message to the modern youth is to remain focused in what you intend to achieve in life and work towards it. Be prepared to accept failure and don't give up your mission. Failures at times are obvious in the journey of success. Learn from your mistakes and don't repeat them as success comes after you to overcome your failures, hence you need not change your direction.
Also Read:
Wilfred Menezes celebrates golden birthday in a unique way