Dn. Vijith Mathias from Moodubelle along with Three Deacons of Holy Cross Congregation Ordained as P
By Dr. Eugene DSouza

Bellevision Media Network


Udupi/Moodubelle, 08 Jul 2020: Deacon Vijith Mathias of Holy Cross Congregation belonging to St. Theresa of Kolkata Ward Moodubelle parish was ordained a priest along with three of his colleagues: Dn. Preetham, Dn. Bonaventure and Dn. Joel by the Bishop of Udupi Diocese Most Rev. Dr. Gerald Isaac Lobo on Wednesday, 8 July 2020 at St. Vincent De Paul Church, Katapady.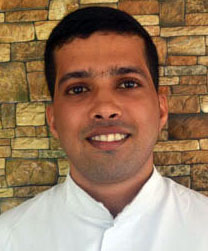 Fr. Vijith Mathias was born on 15 December 1990 as the second son of Victor and Jacintha Mathais. His elder sister Joslyn Mathias married and presently lives in Dubai.
Fr. Vijith had his primary and secondary education in St. Lawrence Educational Institutions, Moodubelle up to tenth standard. As a student, Vijith served as an Altar Server that motivated him to join the priesthood. He did attend as many as five vocation related camps during his school days which strengthened his resolve to join the religious life of dedication and service to the church and society.
Having resolved to join the Holy Cross religious congregation, Vijith joined the Holy Cross Minor Seminary at Katapady in 2006 and continued Pres-University (PUC) education for two years in St. John the Evangelist PU College, Shankerpura.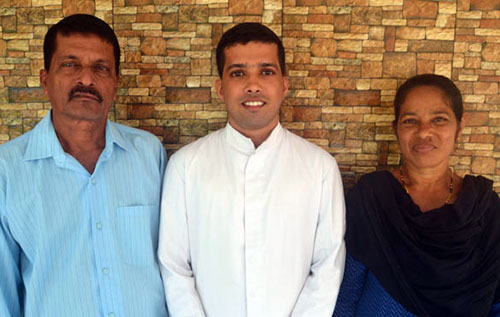 After the completion of the PUC course, Br. Vijity underwent a year's course in English language speaking at Sakalavara, Bannarghatta Road, Bengaluru in 2008. Thereafter, he attended St. Joseph's College, Bengaluru from 2009 to 2012 to complete his graduation studies and acquired B.A. degree in Economics, Political Science and Sociology. During this period he stayed at the Holy Cross Students Home at Museum Road, Bengaluru.
The formal training for priesthood for Br. Vijith commenced with the Novitiate for one year (2012-13) at Yercaud in Salem District in Tamil Nadu and took his First Profession at the end of the Novitiate.
Br. Vijith continued his priestly training by studying Philosophy at Jnanadeepa Vidyapeeth at Pune in Maharashtra for two years from 2013 to 2015.
Having completed his Philosophy, Br. Vijith was deputed for Regency at the Holy Cross Minor Seminary, Katapady where he was in charge of the students studying for PUC course.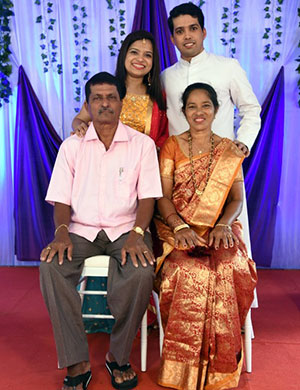 Theology being the last of the formal educational course that a would be priest had to undertake, Br. Vijith once again joined the Jnanadeep Vidyapeeth at Pune where he completed his Theology studies in 2019. Thereafter, he was deputed to undergo three months long pastoral course at Sakalavara while staying at St. Andre Home.
Br. Vijith took his Final Profession on 16 September 2019 and on the morning of the next day, 17 September 2019 he was ordained as Deacon by Bishop Percieval Fernandes from Mumbai.
Deacon Vijith Mathias spent a year assisting in the pastoral service at the Infant Jesus Shrine at Vivek Nagar in Bengaluru.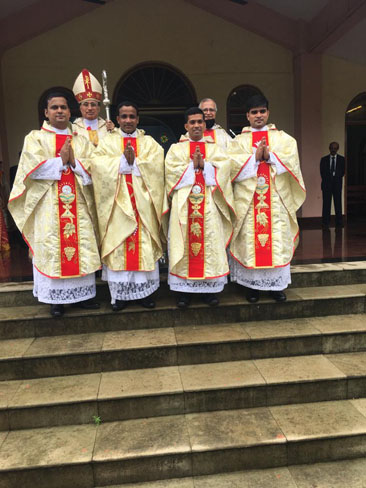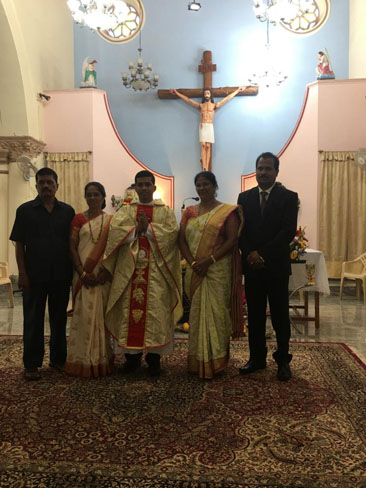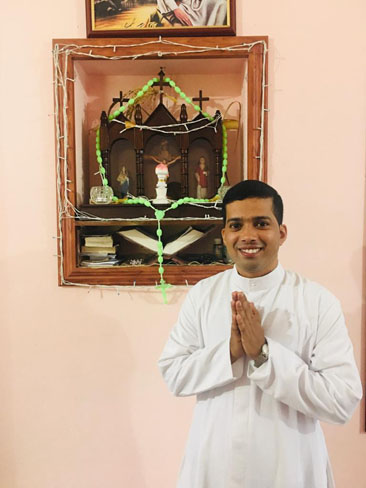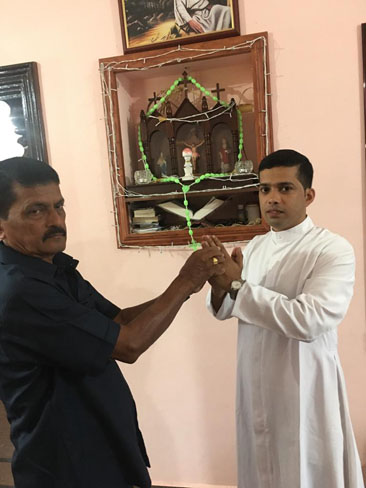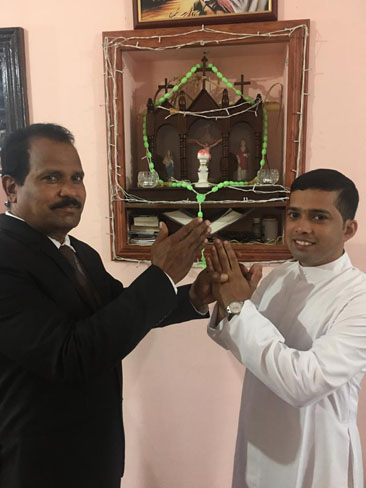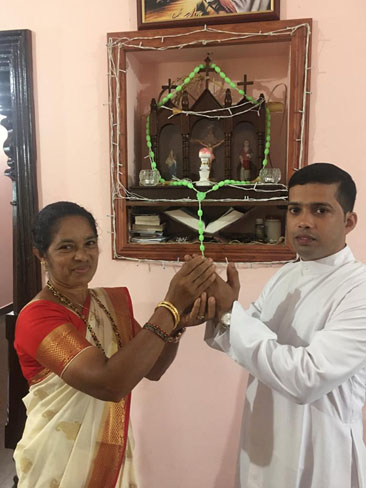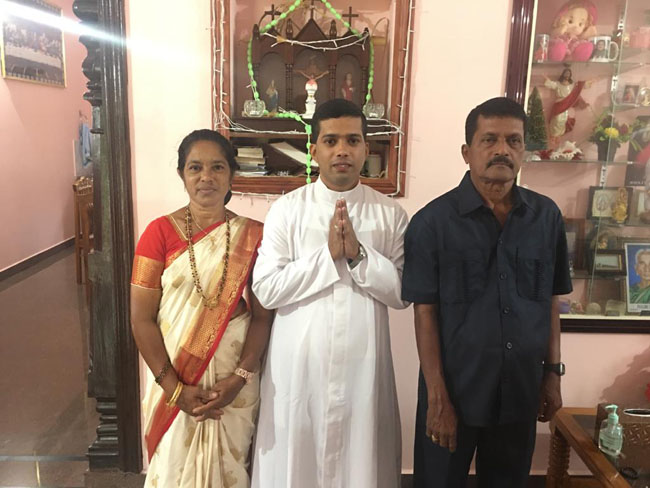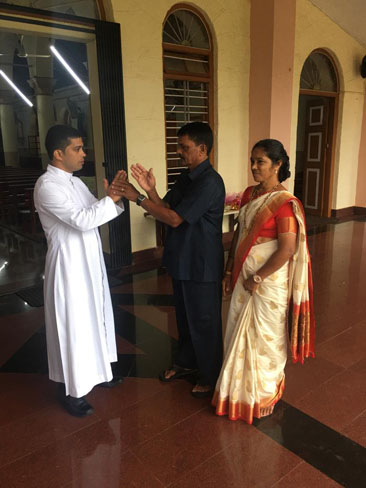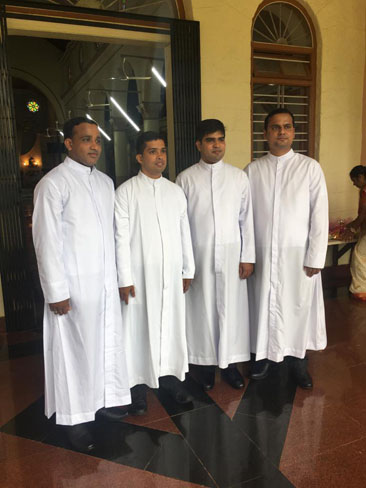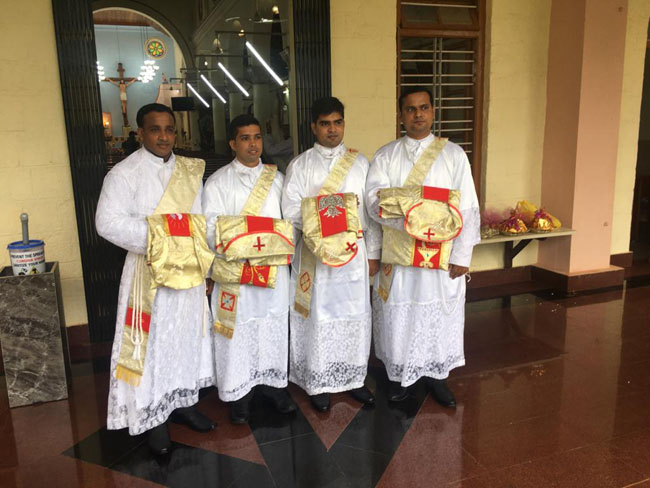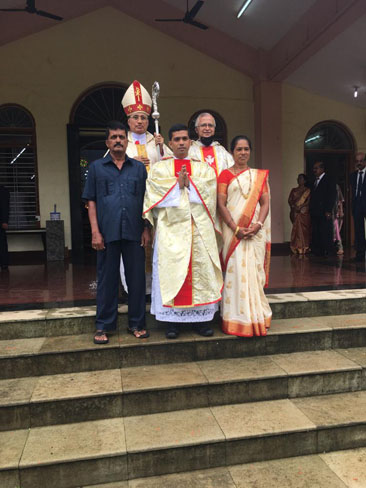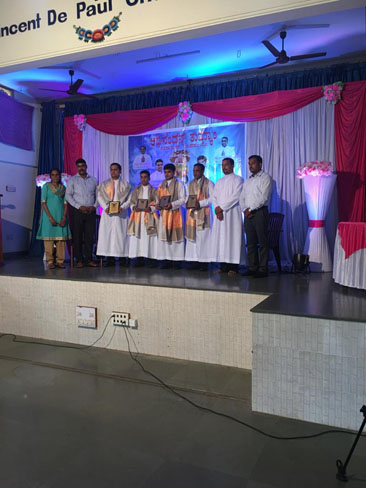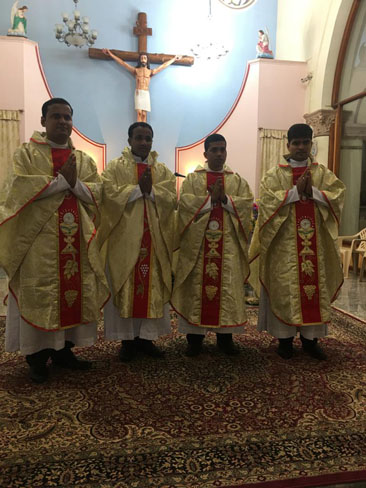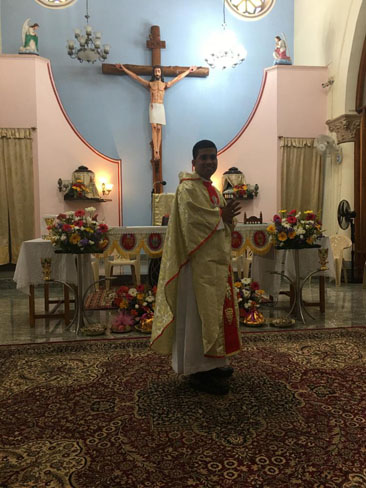 After considerable delay in the process of ordination due to the outbreak of the Covid 19 and the resultant lockdown, the great day in life dawned on Wednesday, 8 July 2020. As the number of attendees to the ordination service was restricted by the administration due to the still enforced lock-down, many people including his own family members, ward members and other parishioners from Moodubelle could not participate in this great event. Only his parents, Victor and jacintha Mathais and two other family members were permitted to attend the ordination service. There were other three Deacons who were ordained priests on this day. Hence, the total number of participants within the church had to be restricted to 50.
Following his ordination, Fr. Vijith Mathias will be deputed to Gulbarga in Northern Karnataka to serve as a missionary at the Divine Mercy Mission that was newly founded by Fr. Lawrence D'Almeida, a Holy Cross priest also from Moodubelle Parish.
Additional Pictures of the Ordination: