Udupi: MLA Lalaji inaugurates newly-laid Laxmi Janardhan Temple Road, Yermal
By Rons Bantwal

Bellevision Media Network


Udupi, 25 Jun 2020: The newly-asphalted approach road to Laxmi Janardhana temple, Yermal that comes at the limits of Bada gram panchayat in Kaup taluk, near here was inaugurated on Monday, June 22.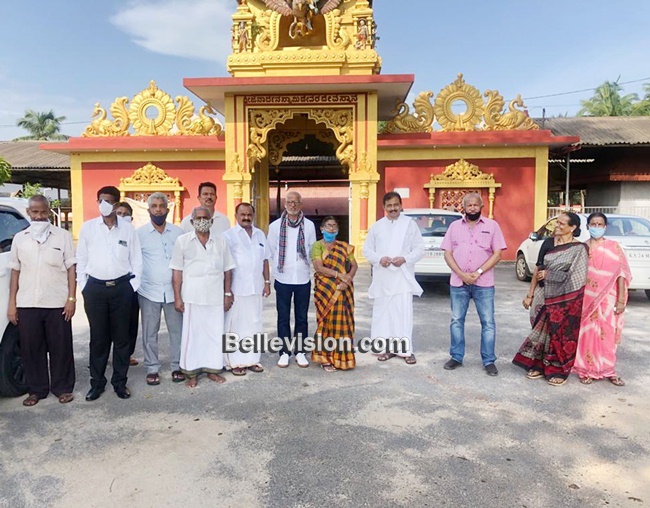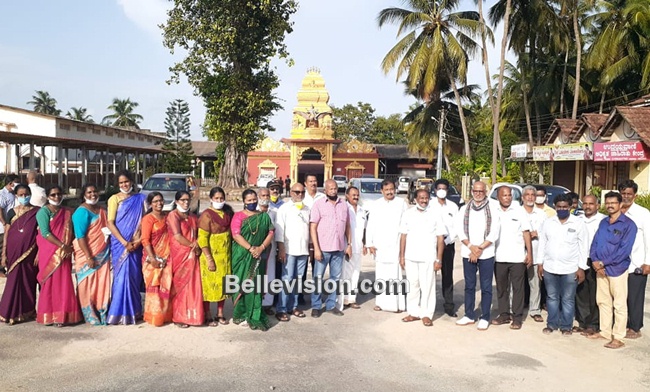 Kaup MLA Lalaji R Mendon inaugurated the newly-laid road in the presence of Harish Shetty Yermal, BJP vice president of Borivali, north Mumbai.
The road was laid at a cost of Rs 5 lac under MLA Mendon's local area development fund.
Bunts Sangh Mumbai vice president Chandrahas K Shetty, Mumbai customs retired ACP Rohit Hegde, Ashokraj Aras, Kishore Shetty Yermal, Sriprasad Shetty Yermal, Sheela K Shetty Yermal and others were present.