Ambika Vidyalaya begins Shivam Food Products to sustain distressed teachers amid Covid-19 pandemic
Bellevision Media Network


Puttur, 25 Jun 2020: A functioning school till Covid-19 nationwide lockdown 1 in Puttur has transformed into a kitchen with both teaching and staff working to sustain livelihood in difficult times of Covid.
Yes. It's the tale of teaching staff of reputed Ambika Vidyalaya in Puttur taluk. There lies uncertainty over school reopening owing to Novel Coronavirus pandemic. The spiraling cases of Corona positive and deaths threatened the livelihood of many. The education system has gone awry while the situations of private education institutions are worst hit. The school admissions are stalled owing to Covid forcing the un-aided schools to retrench staff.
At this prevailing situation, the teaching and staff of Ambika Vidyalaya, near here opened Shivam Food Products. They are led by Ambika College lecturer Satish in beginning small scale food products unit. They produced chips out of jackfruit and laddoos from its seeds.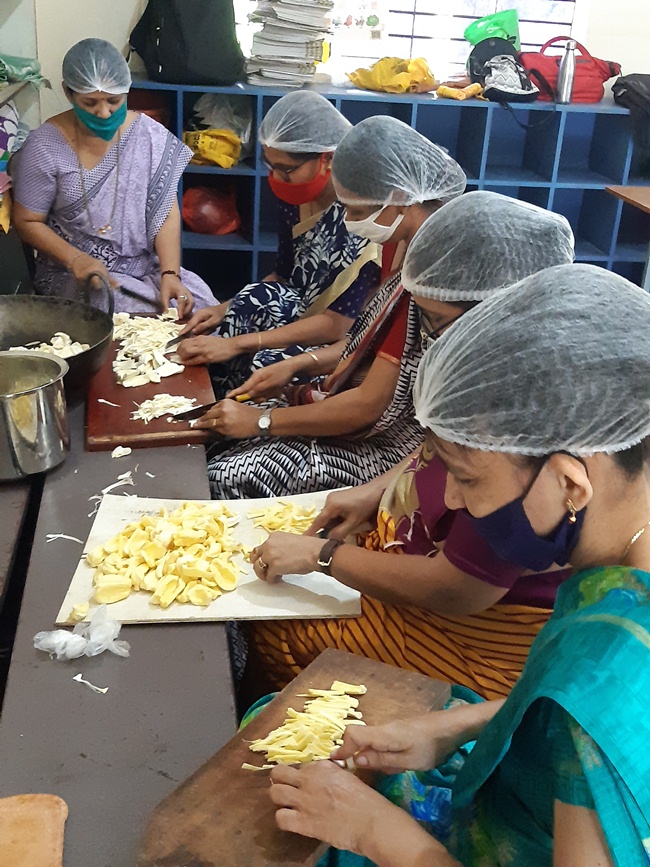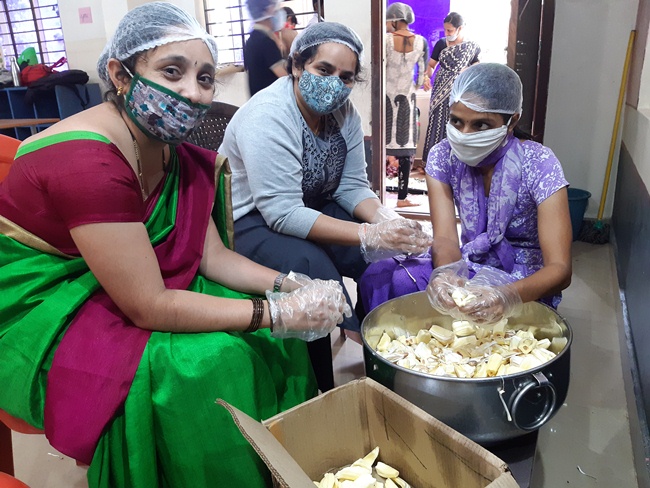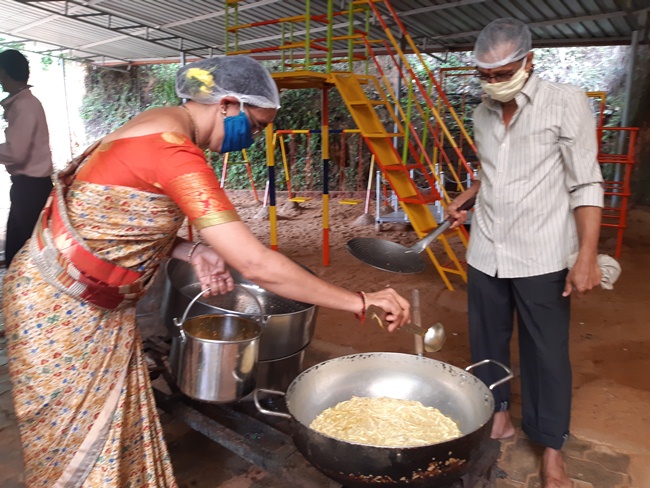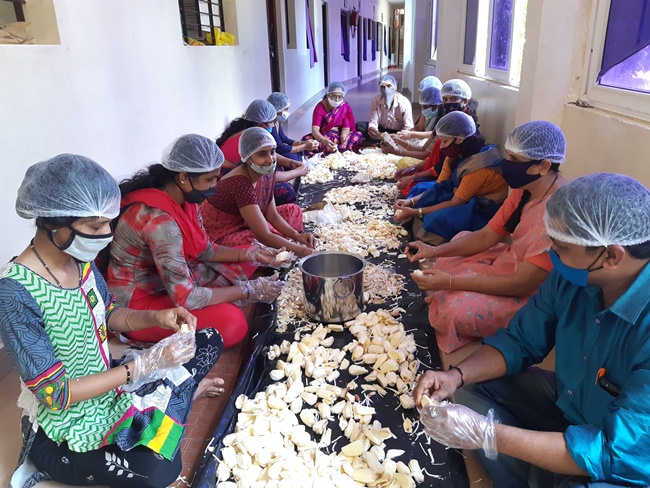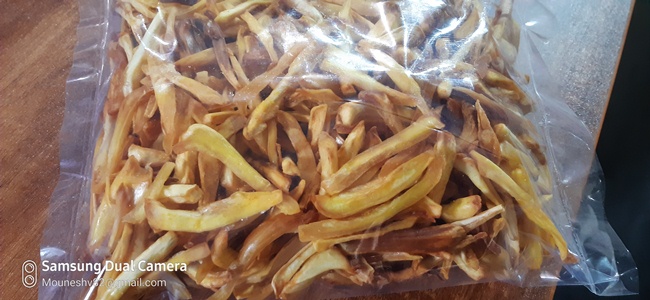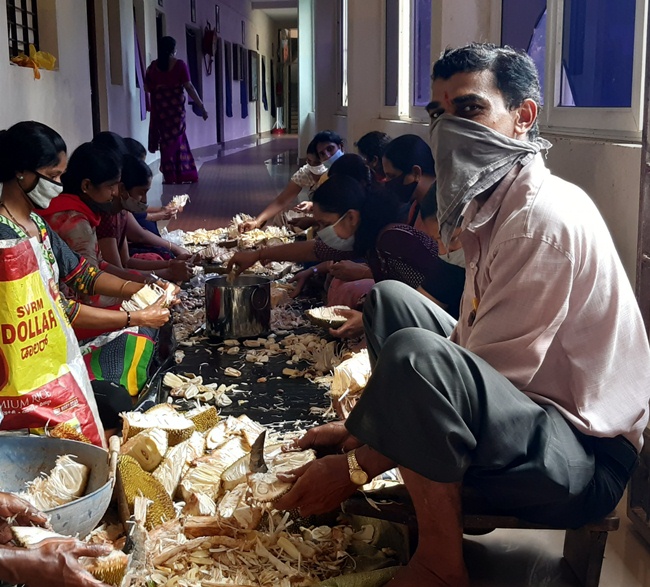 The classrooms are converted into manufacturing unit by lecturers, teachers and staff who maintain cleanliness and hygiene by using face masks, head cover and hand gloves.
Ambika Vidyalaya is the testimony for taking the Covid hardship into an entrepreneurial opportunity.
The group who are involved into this venture decided to share the profit within themselves.
The governing council of Ambika Vidyalaya provided the working capital, while the chairman Subramanya Nattoja and principal Rajashree Nattoja are fully supportive to the group in their maiden venture.
Parents are the first customers initially
The parents will be the first customers of the venture that was started with teachers who are facing financial hardship. We have plans to expand the business depending on demand and taste. The venture will continue till school reopens and further if there lies demand, said Ambika College lecturer Satish.
It's not compulsory for the staff to be involved in Shivam Food Products. Those who are facing financial hardship and have keen interest in this business have the opportunity to share the profits within themselves. Ambika Vidyalaya support the venture as its helping those involved in leading self reliant living, Subramanya Nattoja, chairman, Ambika Vidyalaya, Puttur.