Udupi: Fire breaks out at photocopy centre near Kalpana stand
Udupi, 23 May 2020: Fire broke out at a photocopy centre in a complex in the evening on Saturday, May 23.
The incident took place at Nanda Commercial Complex, Poornaprajna College road here. The shop, Samparka Xerox Shop, is situated on the ground floor.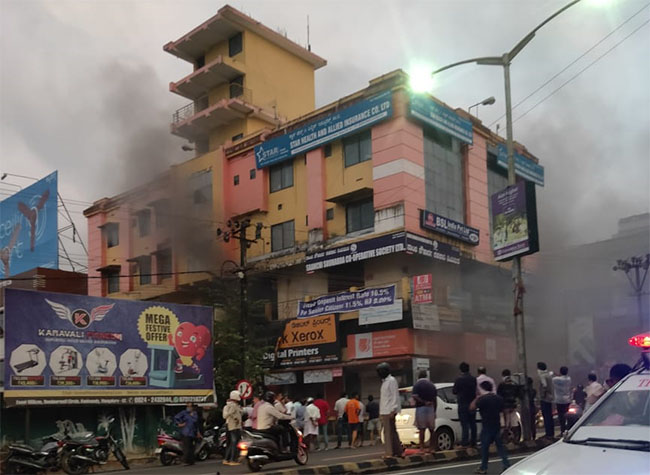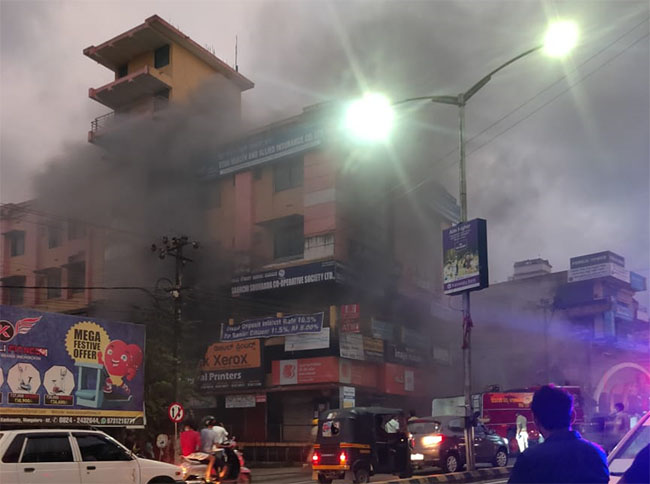 Initial report said that the entire shop was gutted in the fire. The fire spread to the first floor of the complex, said sources.
Roads approaching the shop are blocked at the moment. Four fire tenders are working to bring the fire under control. Shops nearby are all closed and electricity in the area is disconnected.