10 years since Mangaluru aircrash: Memorial service held
Mangaluru, 22 May 2020: An annual memorial service was held at the international airport at Bajpe on May 22 for those who died here in the aeroplane crash on May 22, 2010.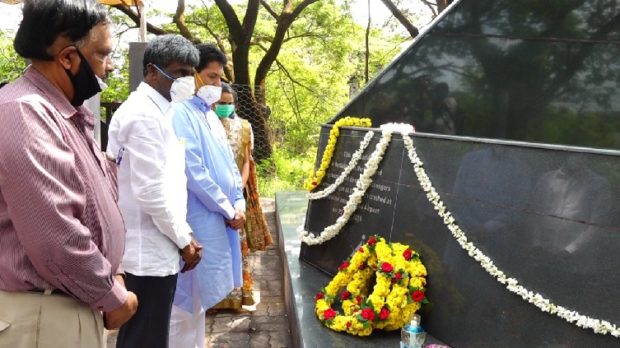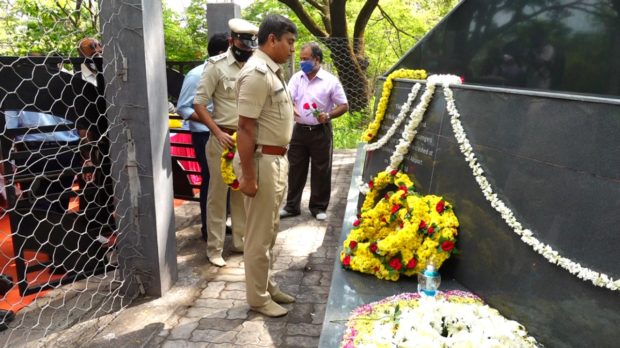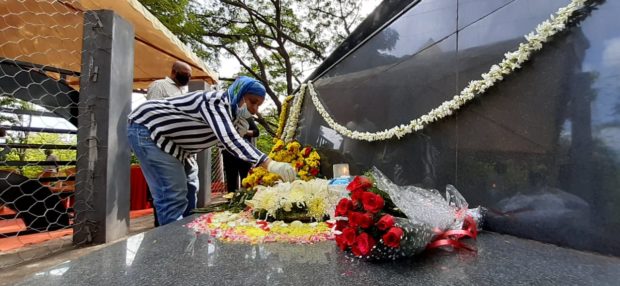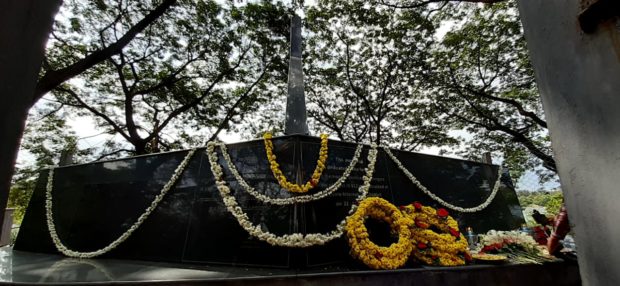 Dakshina Kannada district in-charge minister Kota Srinivas Poojary, Deputy Commissioner Sindhu Rupesh, MP Nalin Kumar Kateel, DCP Lakshmi Ganesh and airport staff paid their respects to the victims of the aeroplane crash.
A flight from Dubai that was to land at Mangaluru airport on May 22, 2010, crashed into the cliff at the edge of the runway, killing 158 people with only 8 survivors.
Mangaluru: Ten years since air crash tragedy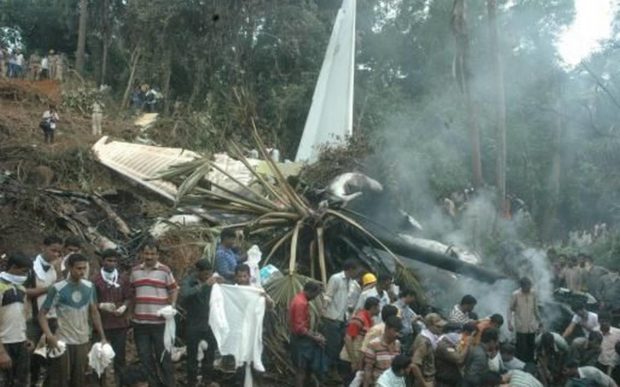 Mangaluru: Ten years back on this day, the city witnessed on of the country's worst aviation disaster, an Air India Express flight from Dubai to Mangalore crashed while landing at the Mangalore airport at 6:05 am on May 22, 2010.
A Boeing 737-800, the aircraft, with 166 people on board, overshot the runway and crashed into the valley before bursting into flames. The crash killed 158 people and left eight survivors.
Eight passengers, Pradeep (28) from Tannirbavi, Muhammed Usman (49) from Hampankatta here, Jewel D'Souza (24) from Vamanjoor, Mahin Kutty (49) from Kannur Tambil, Krishnan (37) from Uduma Kulikunnu in Kasargod, Ummer Farooq (26) from Ullal, Abdulla (37), a resident of Samethadka, Puttur, and Sabreena (23) from Bangladesh, who was a student of KMC here, had miraculously escaped from the jaws of death. These eight survivors have resumed their life after the accident.
Even after ten years of the accident, a number of families of these victims are fighting a legal battle to get a fair amount of compensation. They have been arguing that as per Montreal Convention, a minimum amount of Rs 75 lac is payable for each of the victims, as the accident was caused on account of the mistake of the airline's staff.
Memorial park
A park was built in memory of the deceased passengers of the flight, on Panambur – Tannirbavi road by the efforts of the district administration, Airports Authority of India and New Mangalore Port Trust. Every year tributes were paid to the victims of the air crash at the memorial park.