Mangaluru: Parks closed to prevent the spread of COVID-19
TH


Mangaluru, 19 Mar: All parks in the city have been closed in view of the steps to prevent the spread of COVID-19, Commissioner of Mangaluru City Corporation Ajith Kumar Hegde Shanady said here on Wednesday.
Addressing presspersons after organising a programme to create awareness on COVID-19 among the councillors of the corporation, the corporation commissioner said that people should not use the open gym instruments in the parks, including those in the Kadri Park, to help contain the spread of COVID-19. Instead, people can do exercise and yoga in their houses.
He said that the corporation's swimming pool at Lady Hill has also been closed.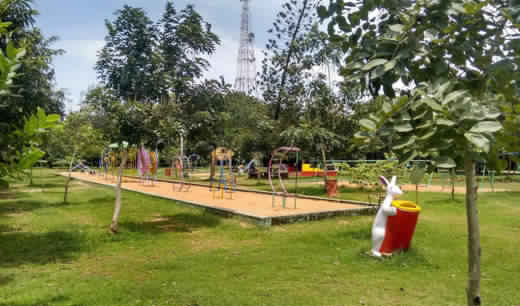 Mr. Ajith Kumar Hegde Shanady said that only those shops selling groceries, vegetables and fruits in malls have been allowed to operate from 10 a.m. to 7 p.m. They have been directed to keep hand sanitisers for the use of customers and not to allow customers in groups on their premises.
All super markets and marts in the city have been directed not to announce the time-bound offer sales which would attract customers in large numbers. Making such announcements have been banned. The particular step has been taken to prevent mass gathering of people.
The corporation commissioner said that all shops should clean their hand railings, doors, handles and tables regularly. The employees should be educated properly on maintaining cleanliness. They should ensure that the billing counters are not crowded.
He said that in case if employees are suffering from fever, cough and cold, they should be given leave till they recovered.
The shop owners should discourage customers from touching products. Instead, they should hand over the products to the customers through their employees.
The corporation commissioner said that 90 % of street eateries in the city have been forcibly shut down to maintain cleanliness. People have been advised to use baked food and home-made food.
He said that all hotels in the city should serve hot water for drinking purposes to their customers. The suppliers should maintain personal hygiene.
Apartment complexes should close down their swimming pools, gyms and recreation clubs on their premises. The elevators and lifts should be kept clean.