Udupi: Sharadhi Mahila Okkuta of Udupi Taluk Observes International Women's Day
By Dr. Eugene DSouza

Bellevision Media Network


Udupi, 02 Mar: The Sharadhi Mahila Okkuta of Udupi Taluk observed the International Women's Day on Sunday, 1 March 2020 at 2.30 pm in St. Francis Xavier Parish hall, Udyavara. Five women's associations from Udyavara and Udupi were part of the celebration. These included Jeevan Jyothi Mahila Mandala, Udyavara, Navodaya mahila Sangha, Tulukoota Udupi, Billava Mahila Sangha and Zamat-e-Islamia Hind Mahila Sanghattana.
The International Women's Day celebration commenced with the prayer song and readings from the Holy Books of Christians (Bible), Mulsims (Quaran) and Hindus (Bhagawadgitha). Women representatives from Kuntalnagar and Yermal conducted the prayer song and the readings from the Holy Books.
Following the welcome address by mrs. Shaila D'Souza-President of Sharadhi Mahila Okkuta and Stree Sanghattan, Udupi tauk during which the dignitaries on the dais were given saplings of 'Sour Soup' plant (Laxman fruit plant), Fr. Stany B. Lobo, Parish Priest of St. Francis Xavier Chruch, Udyavara and Chancellor of Udupi Diocese along with the dignitaries on the dais inaugurated the International Women's Day celebration by lighting the lamp.
In his inaugural message, Fr. Stany Lobo said that women have been active in various fields of human activity. They have been active from families to offices and from battlefields to space. With finer qualities and emotions, women have been builders of families. Harmonious living in families and society have been their strong points. He complimented the Sharadhi Mahila Okkuta for organizing inter-communal celebration of International Women's Day.
In a symbolic gesture of coming together of five women's organizations to celebrate the International Women's Day under the auspices of the Sharadhi Mahila Okkuta, representatives from the five organizations jointly rotated the traditional grinding stone as the office bearers of Sharadhi Mahila Okkuta poured mixture of five pulses into the grinding stone.
Dr. Mrs. Suma S., Senior Lecturer in Government Pre-University College, Hebri who was one of the chief guests in her key note lecture on the topic "Women and Social Harmony" said that society comprises of various sections of people with diverse religious beliefs, caste affiliation, linguistic differences and cultural verities. She wondered whether there is social harmony in India society in present set of circumstances. She said that there are many reasons for the spread of hatred in the society, but very few instances of examples of love and affection to fellow beings. It is taken for granted that women have the responsibility of maintaining social harmony. However, in many of the incidents of violence, it has been the men who take up the streets, but not women. They would hit the streets when their families would suffer due to alcoholism. Hence, women have been in forefront in agitating against liquor shops in many places. It is said that if a woman is educated in the family, she would be equivalent to an entire school in a village. Family and school are the two places where the character of an individual would be formed. It is a common knowledge that in families, boys and girls are raised with different attitude favourable to the boys. It is important that boys should be educated and sensitized so that they would respect women.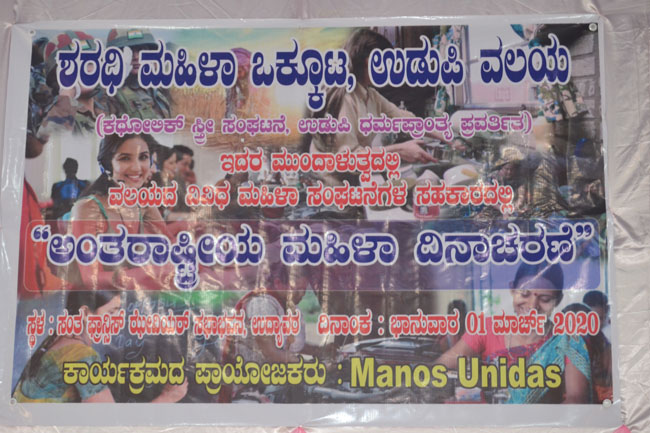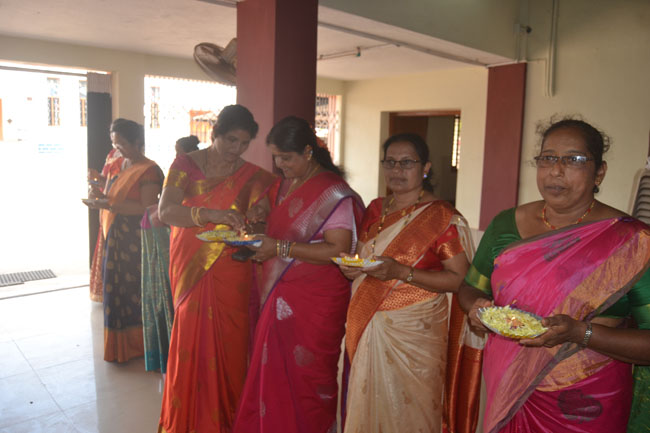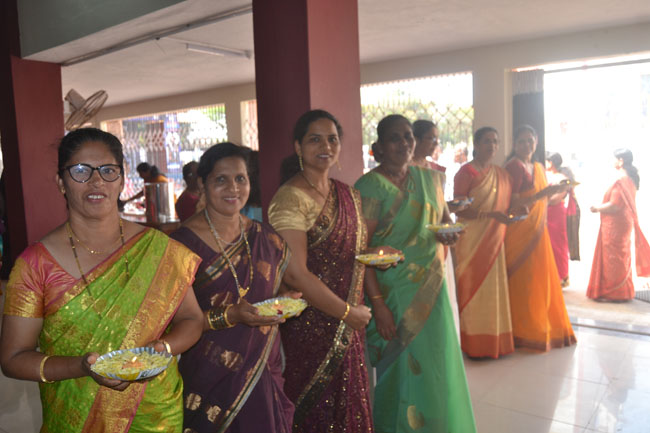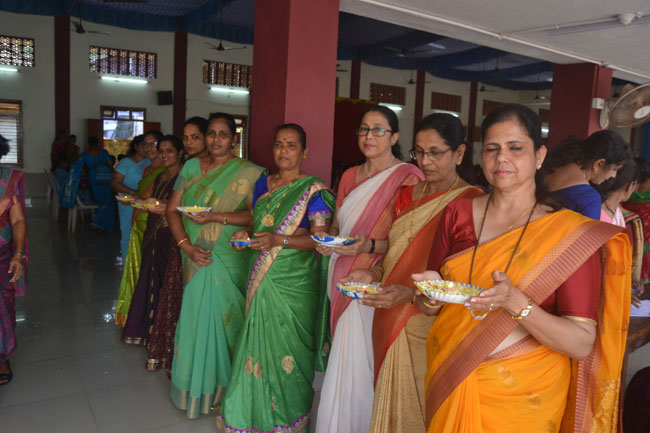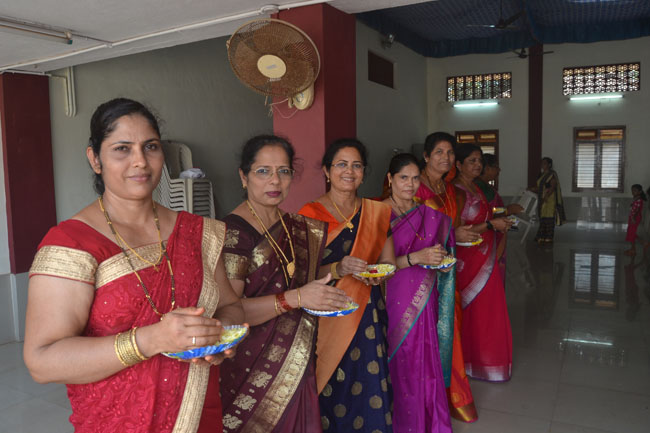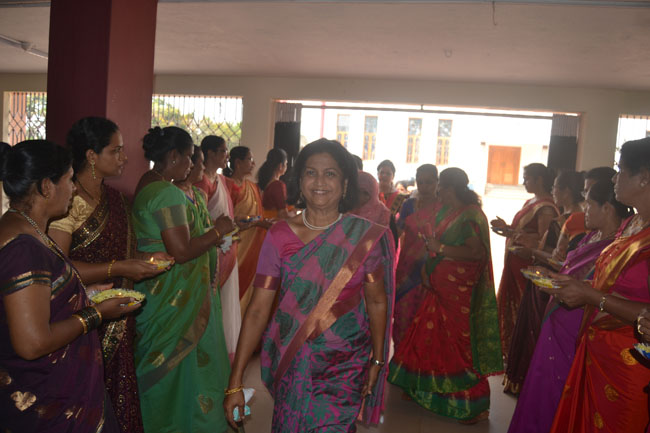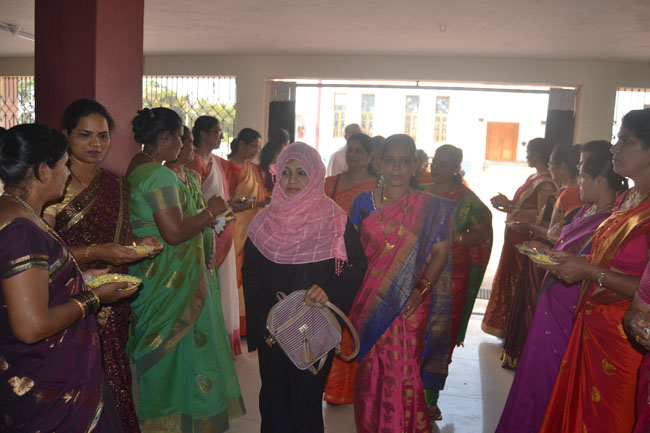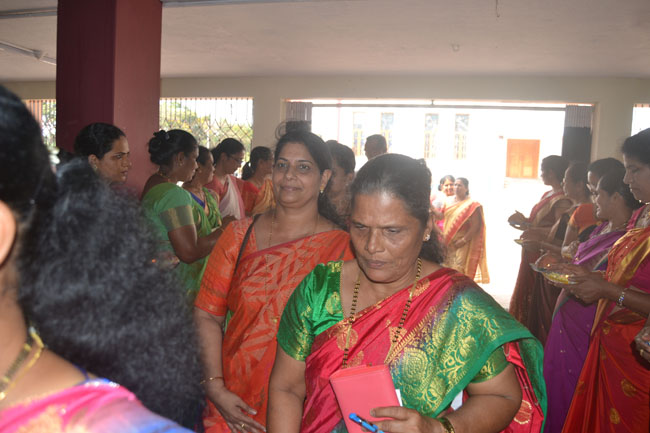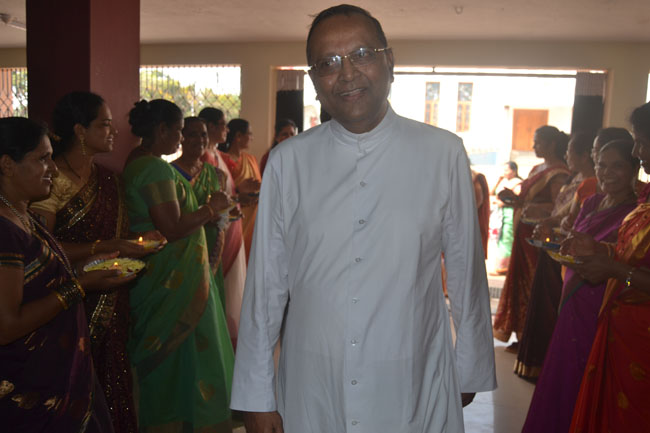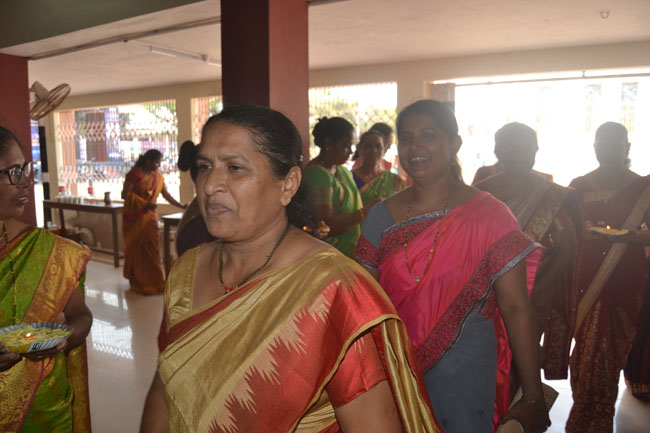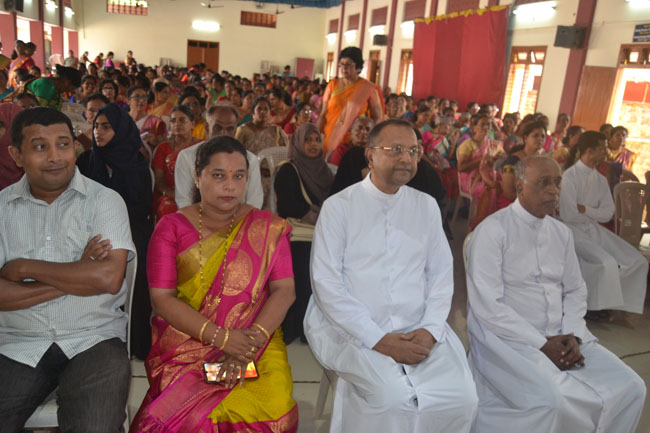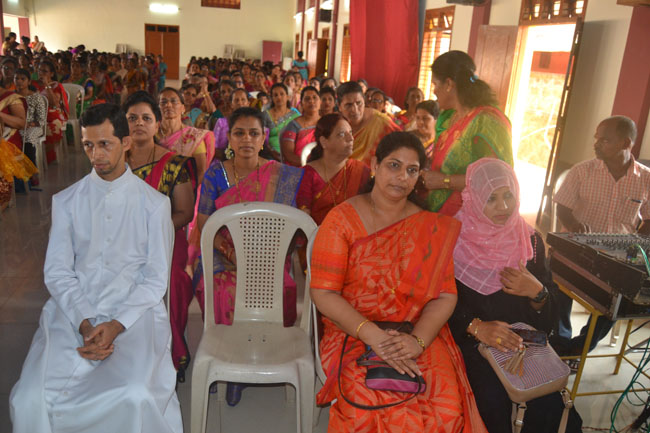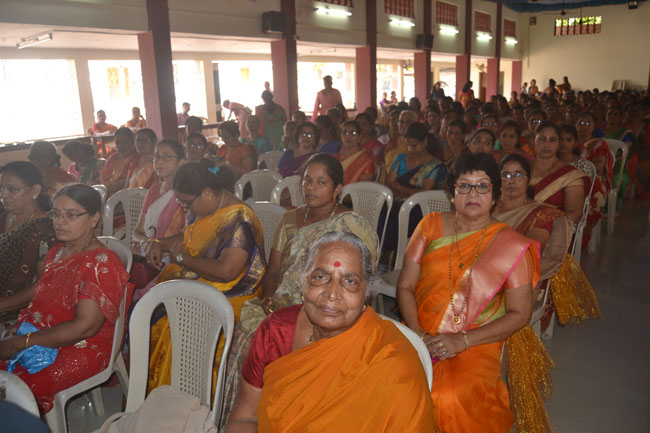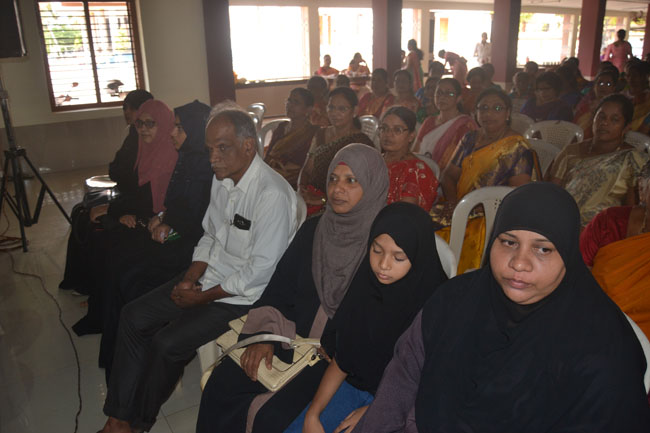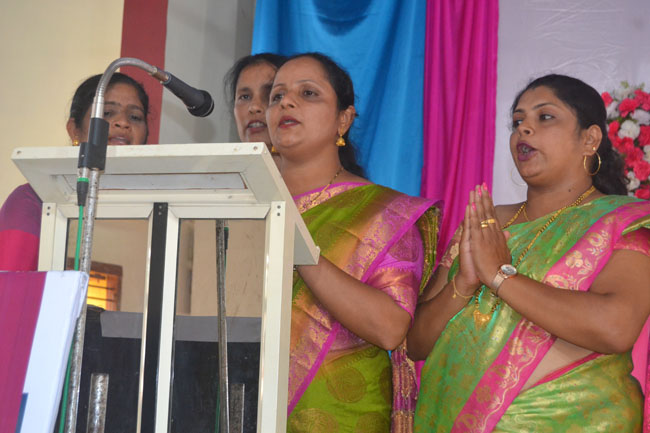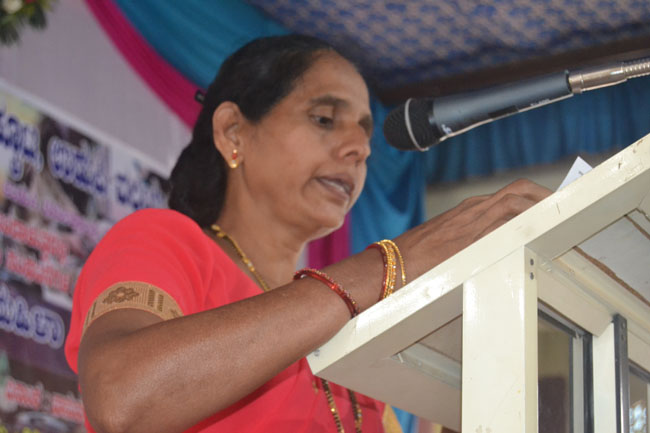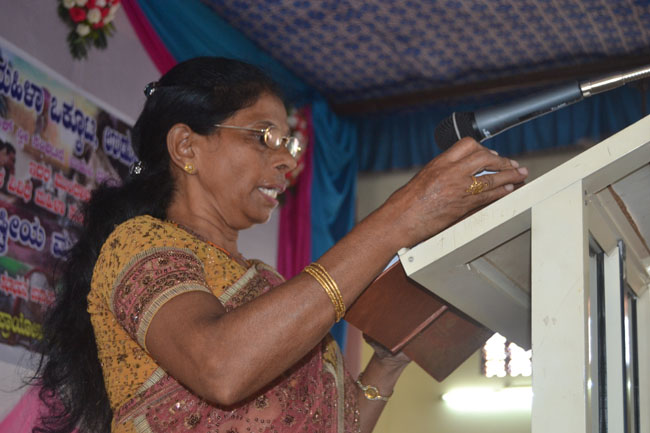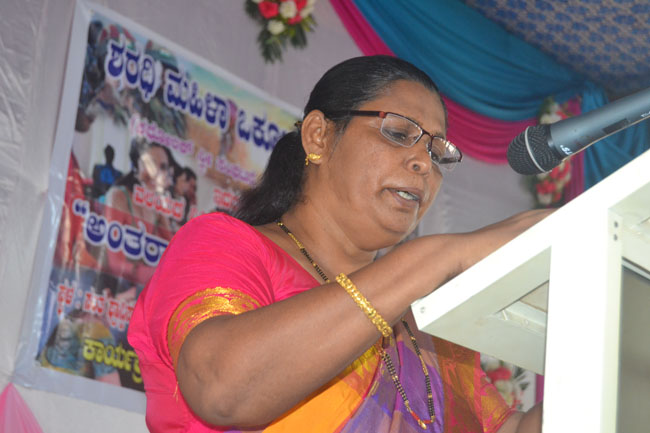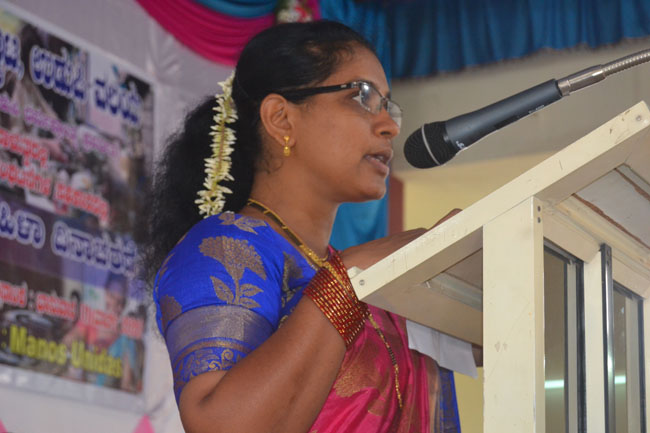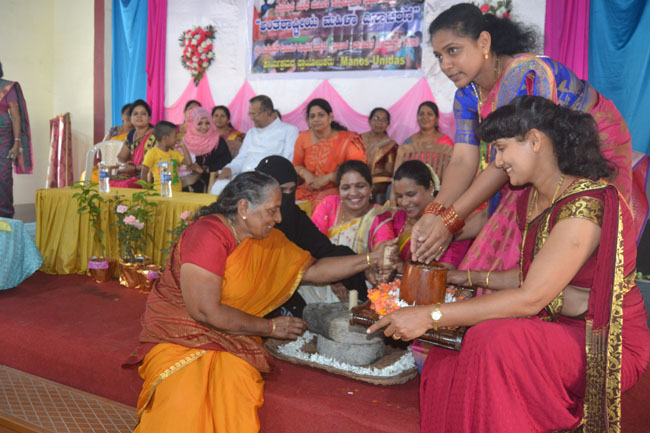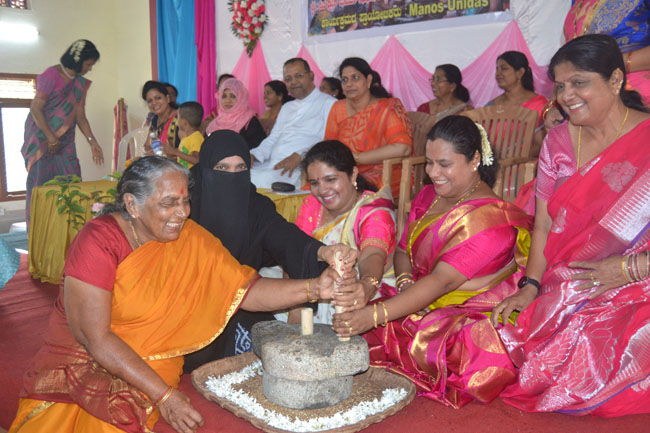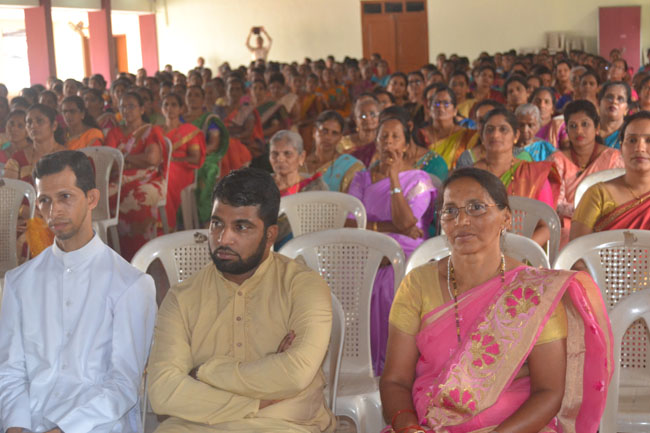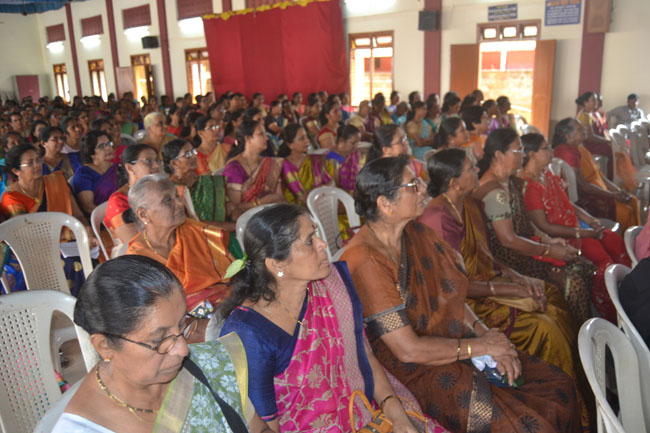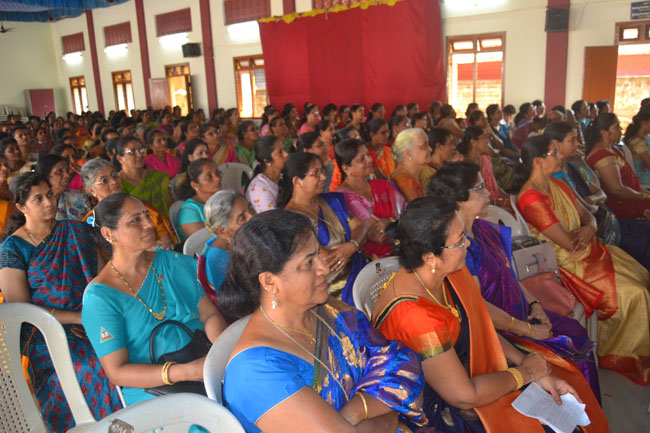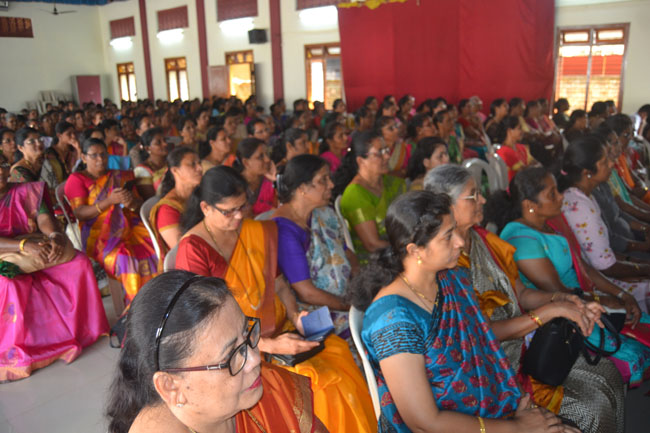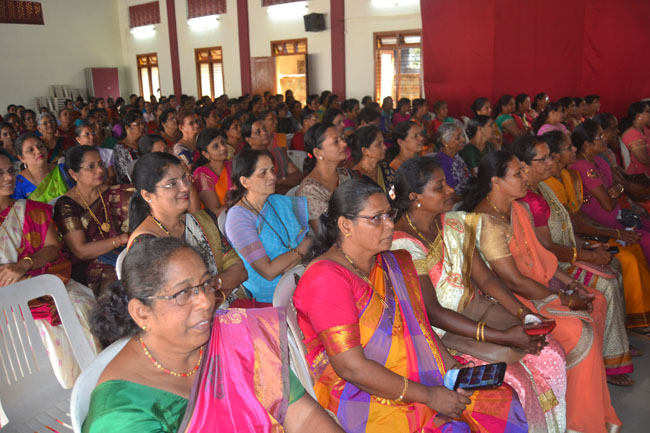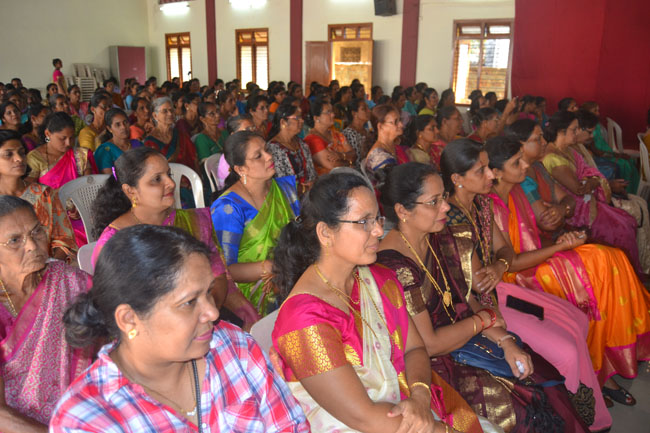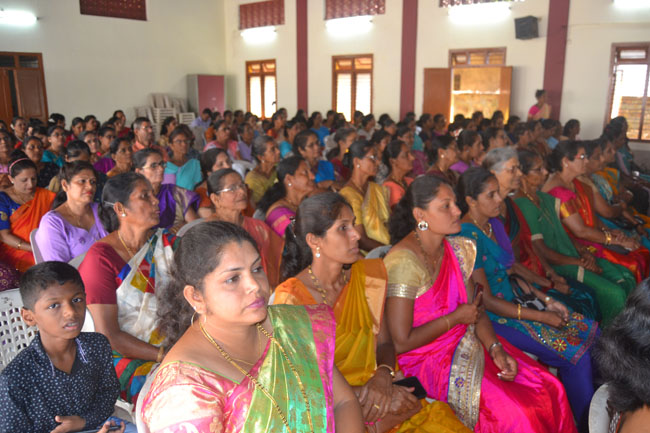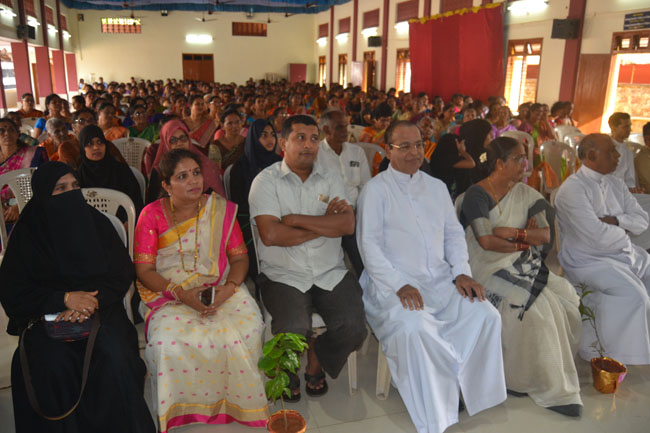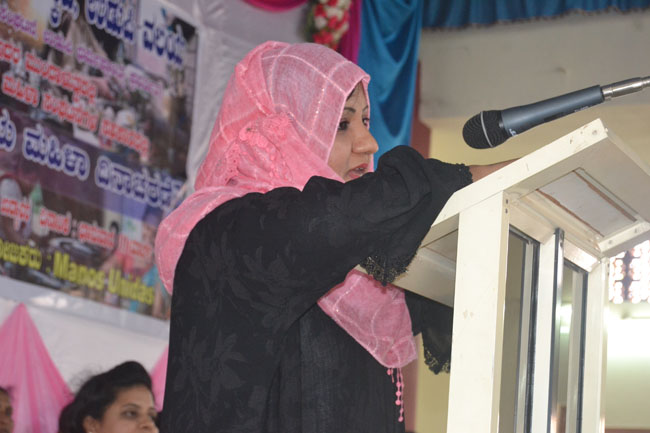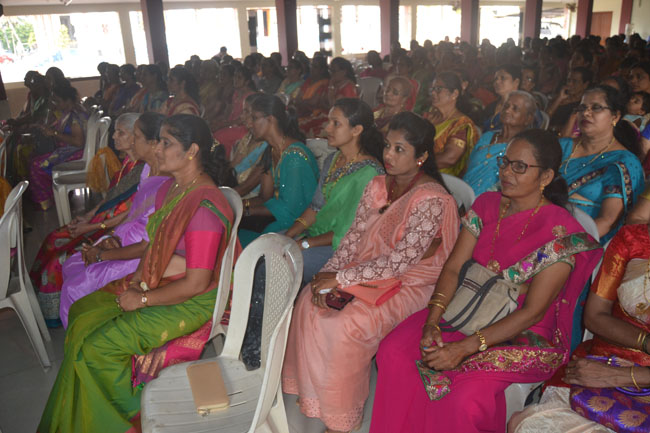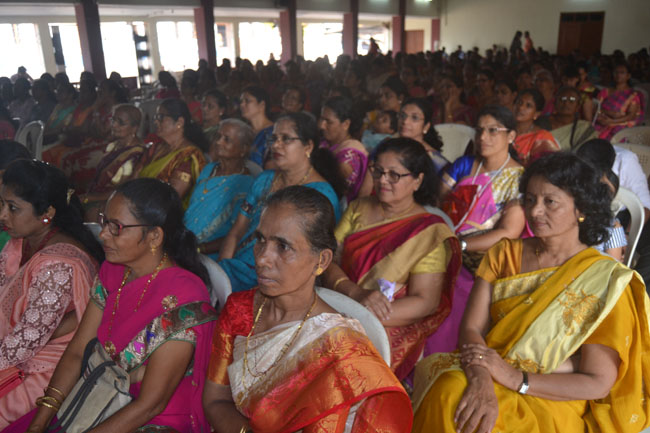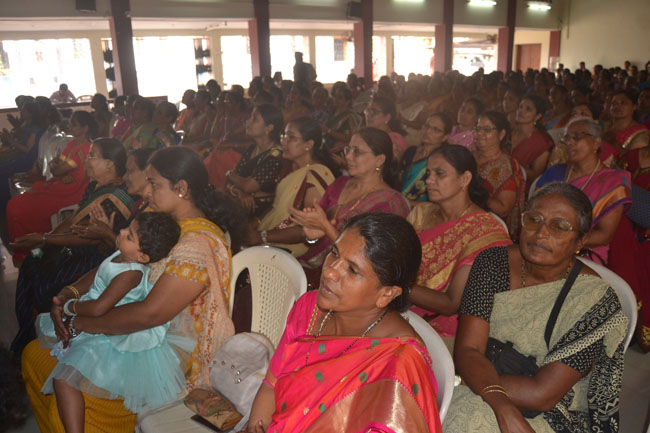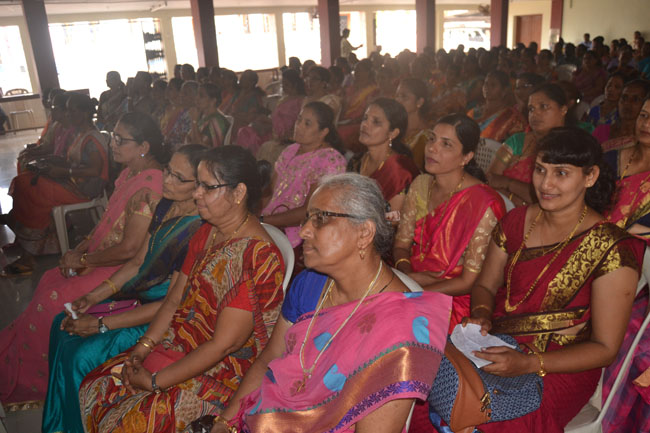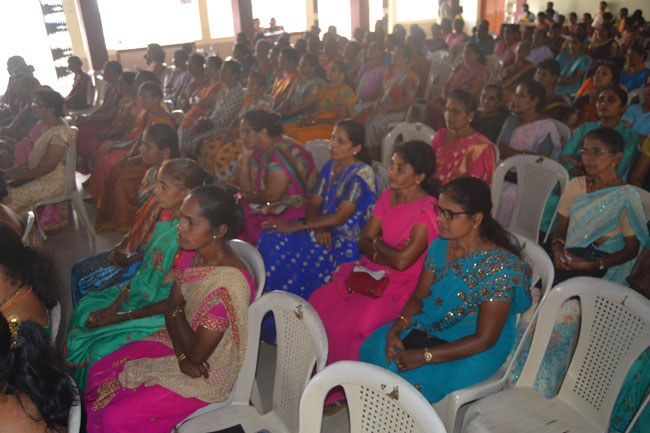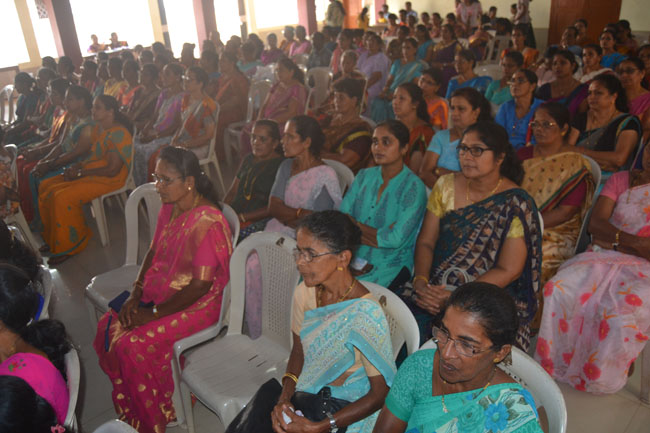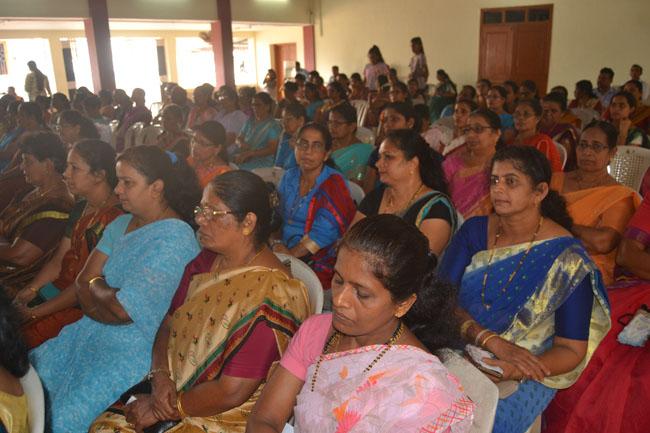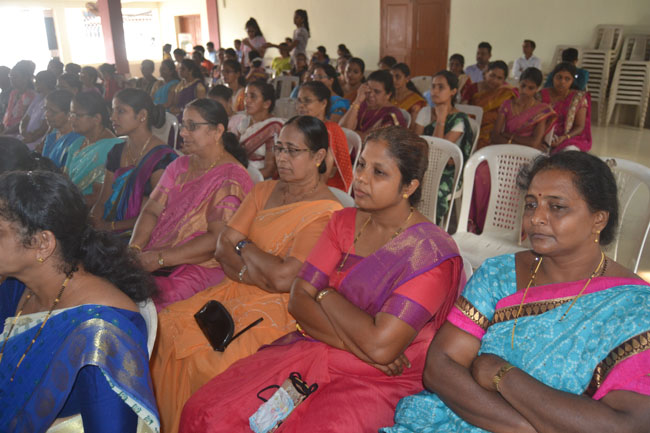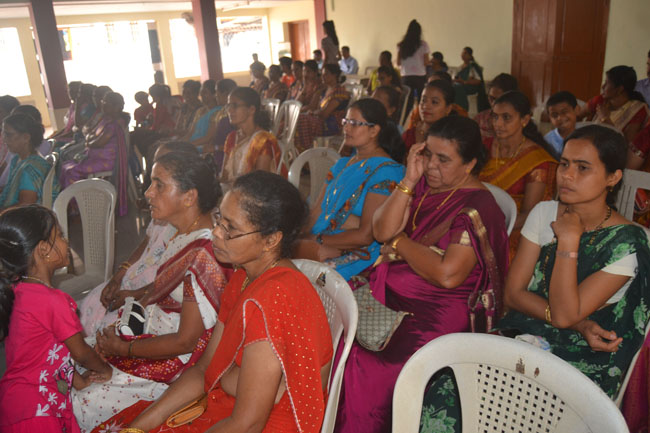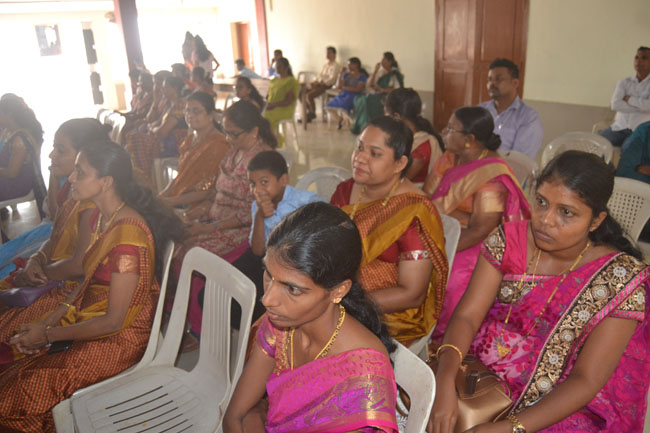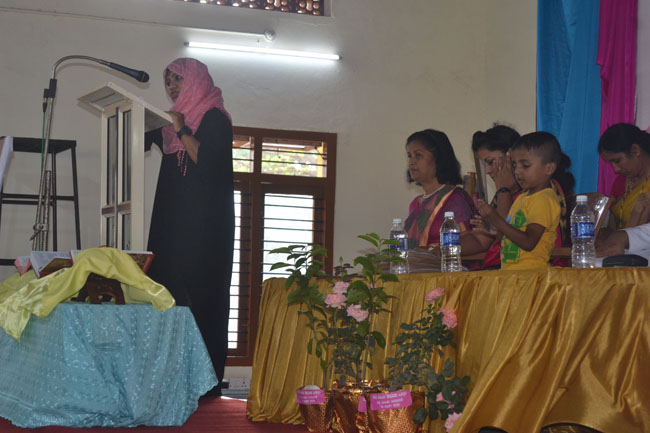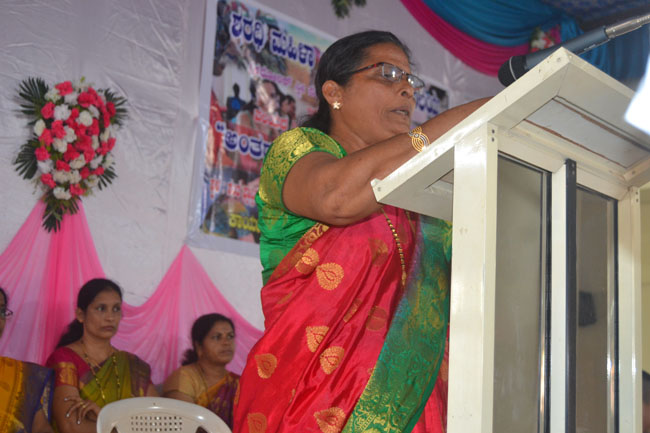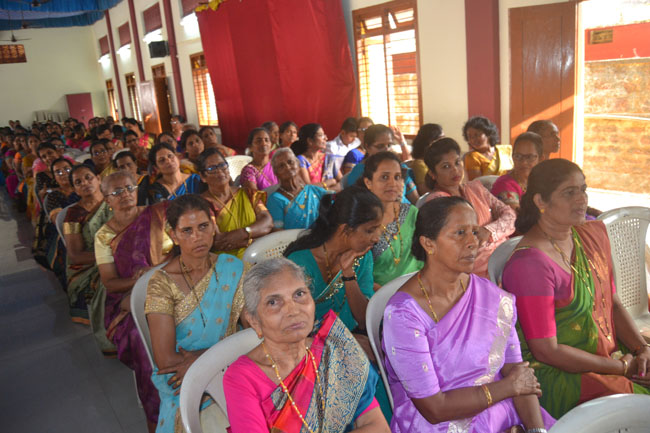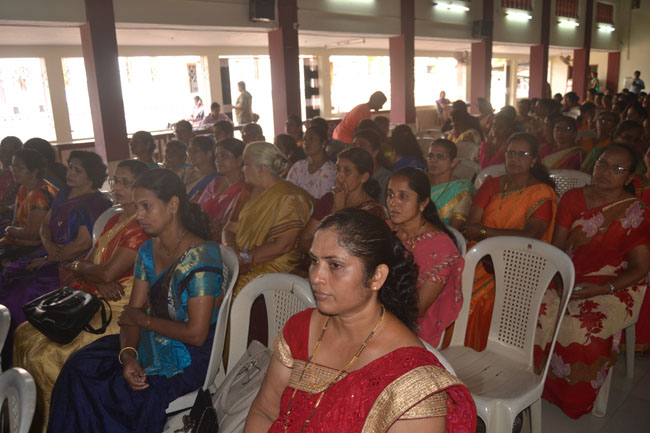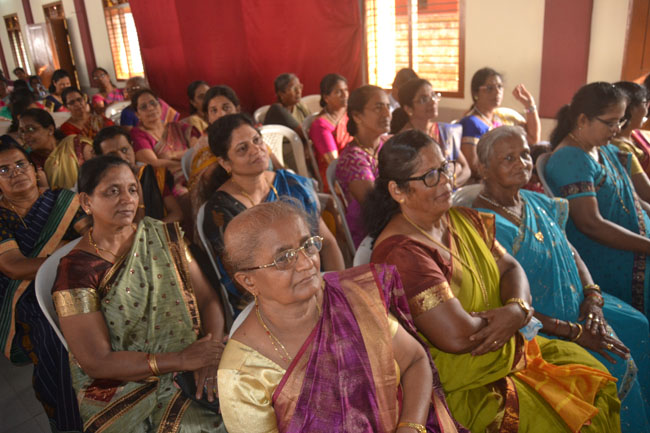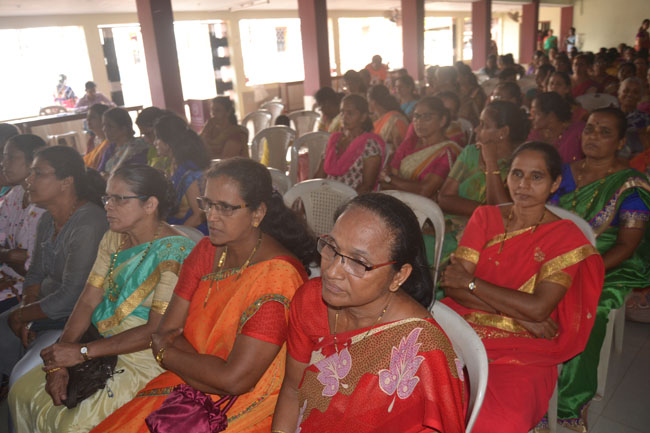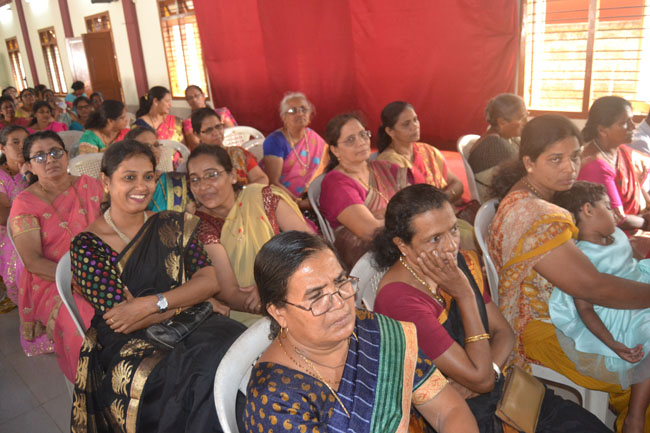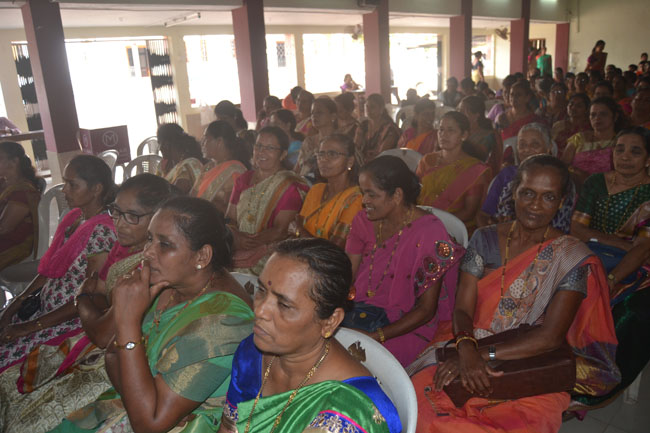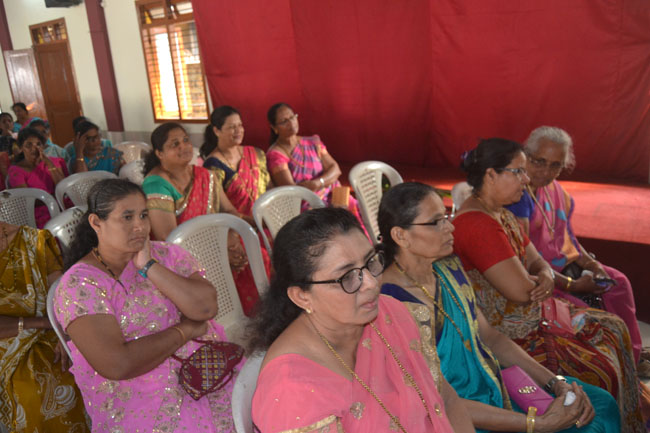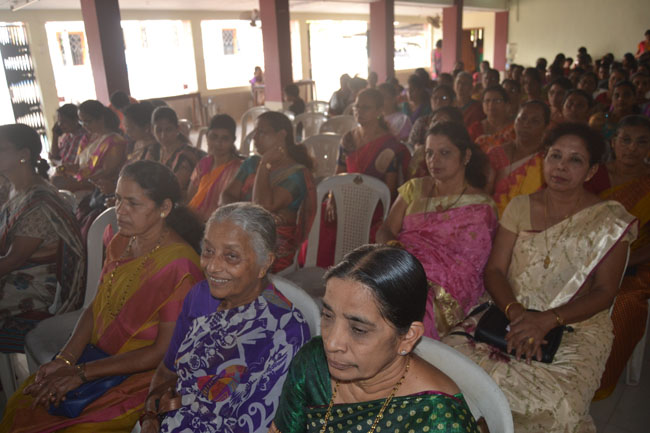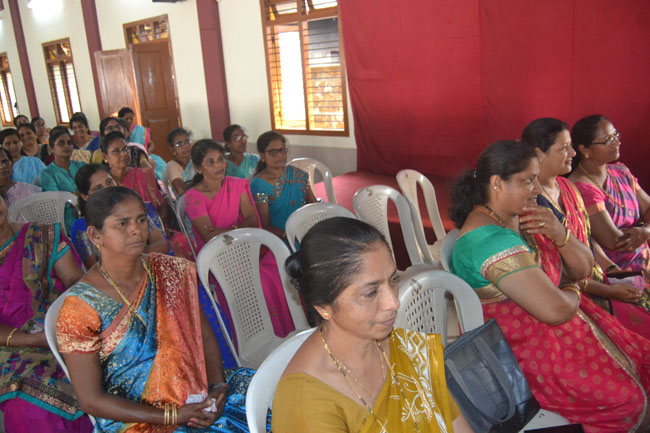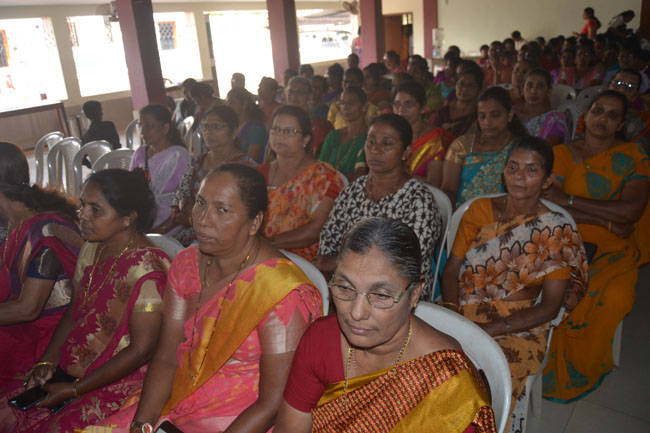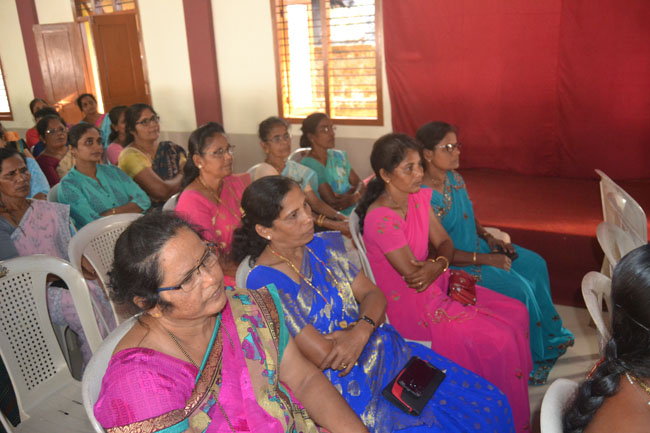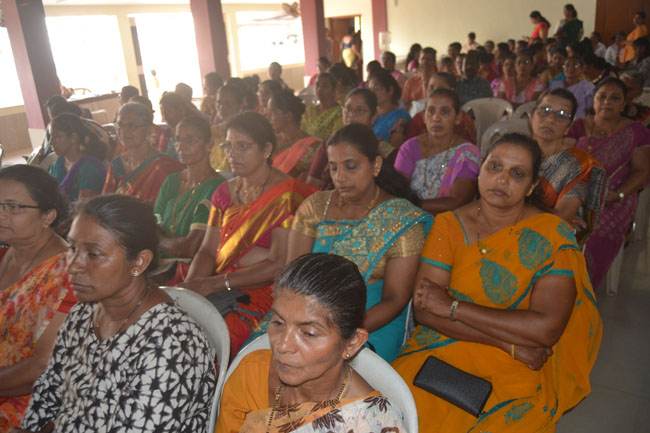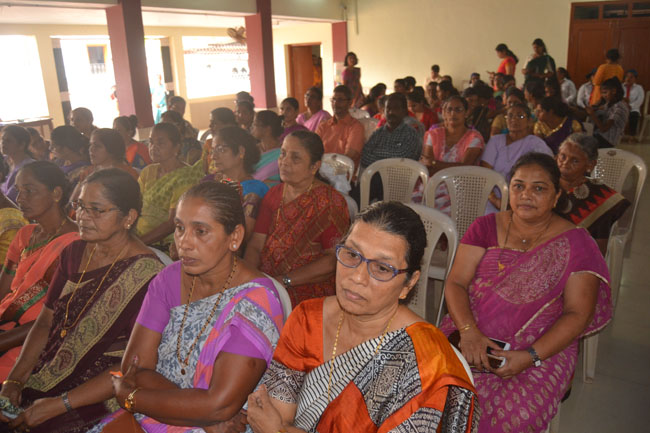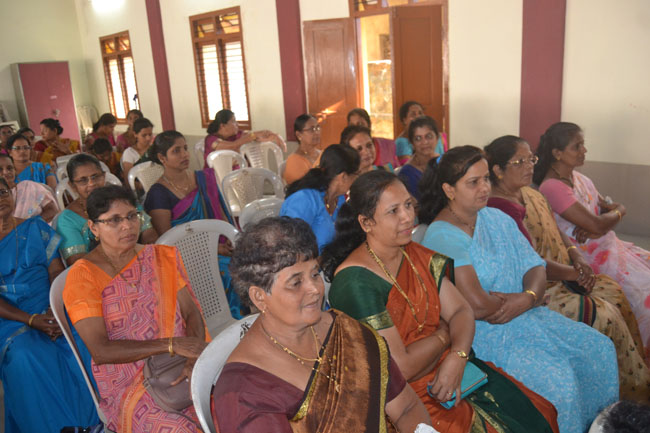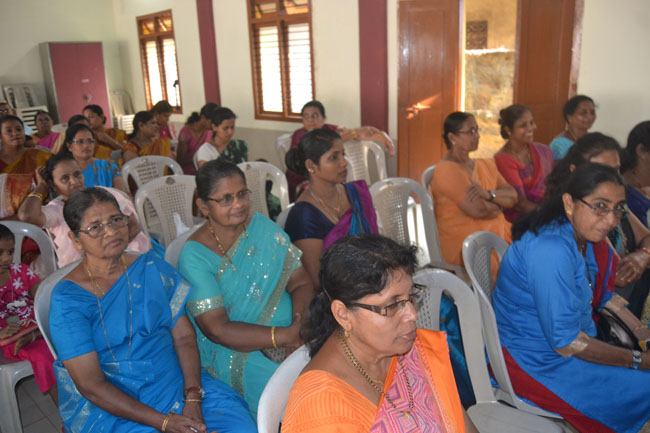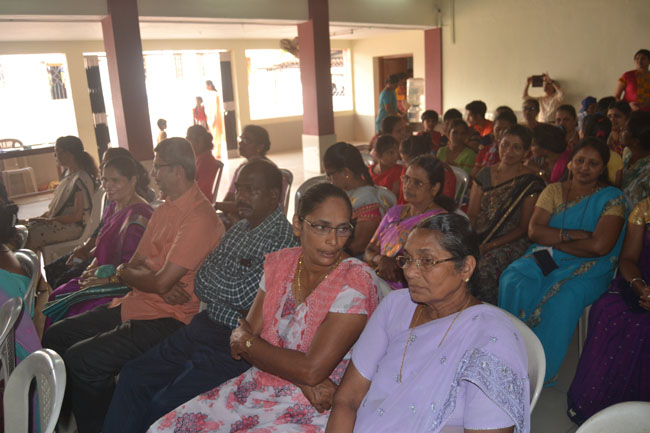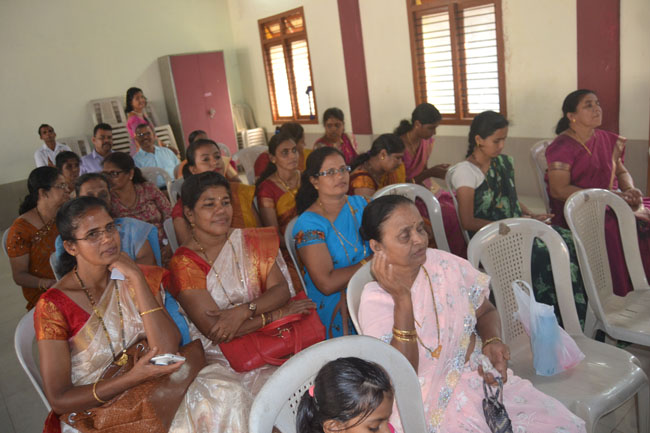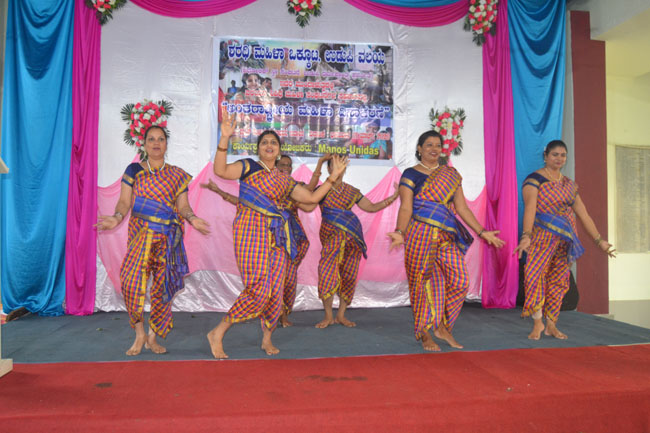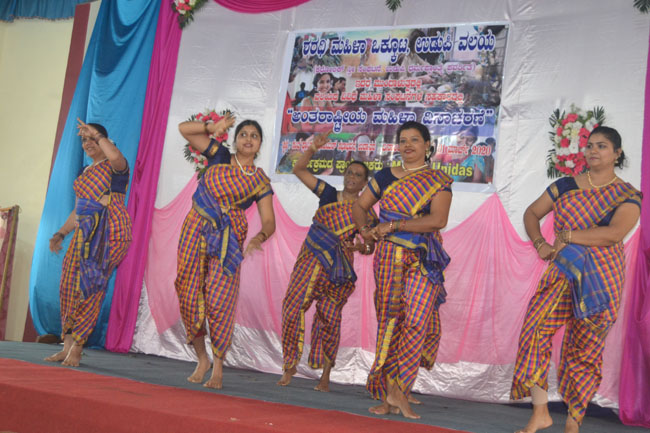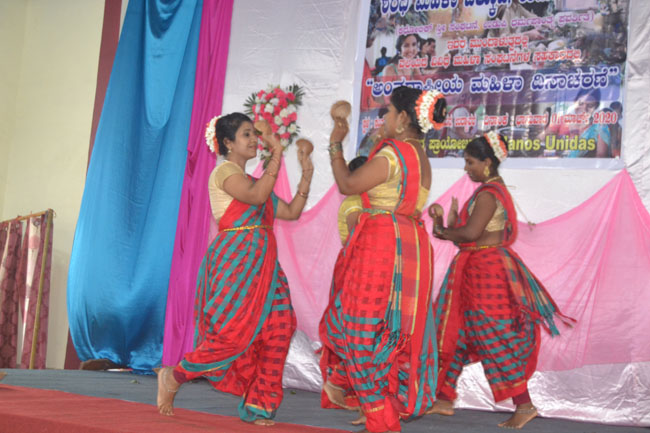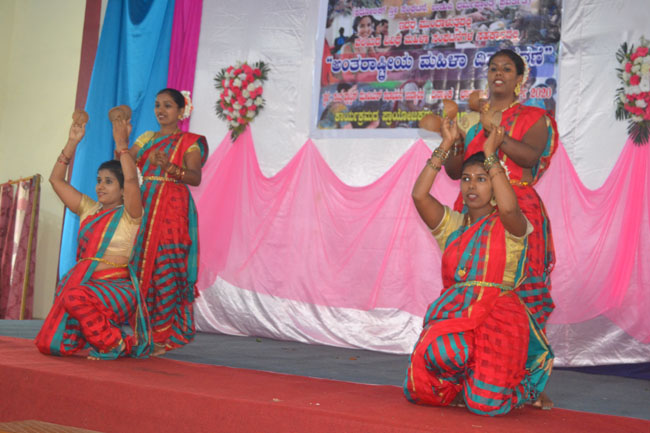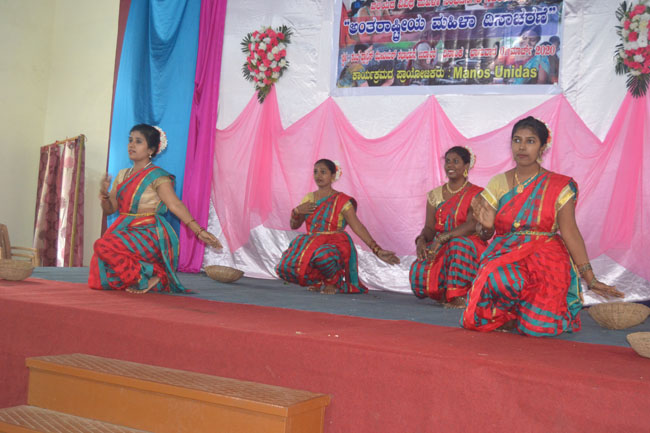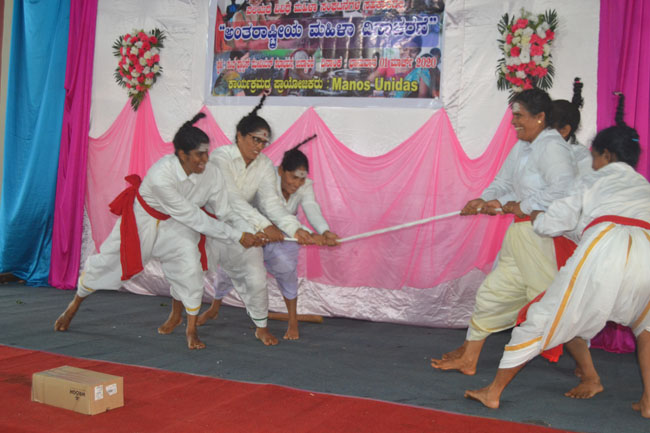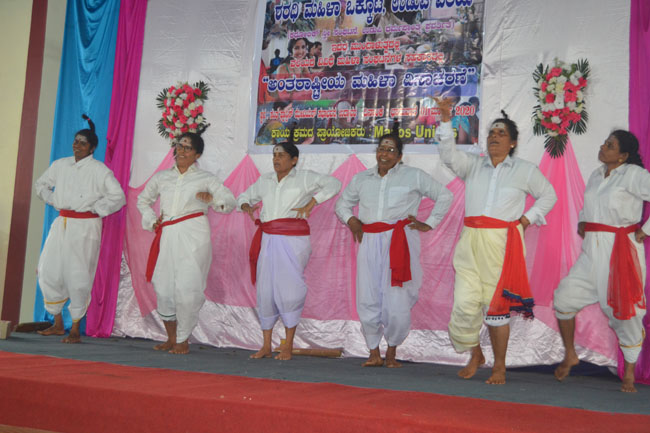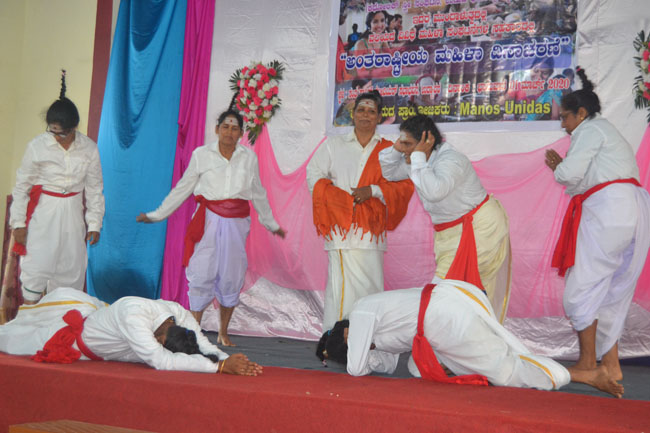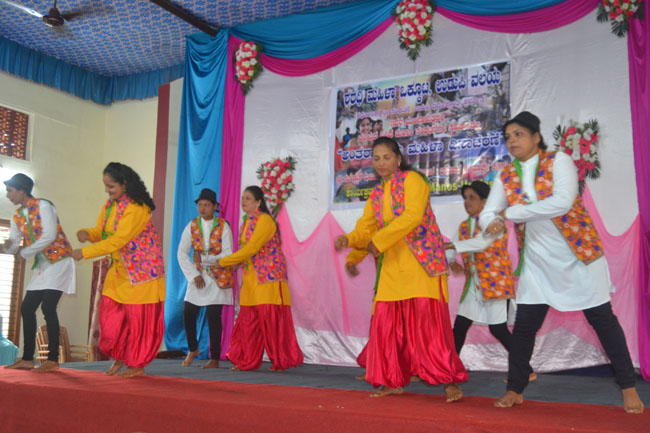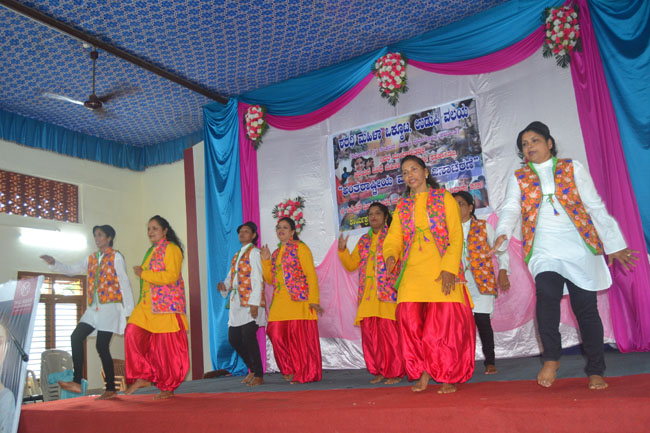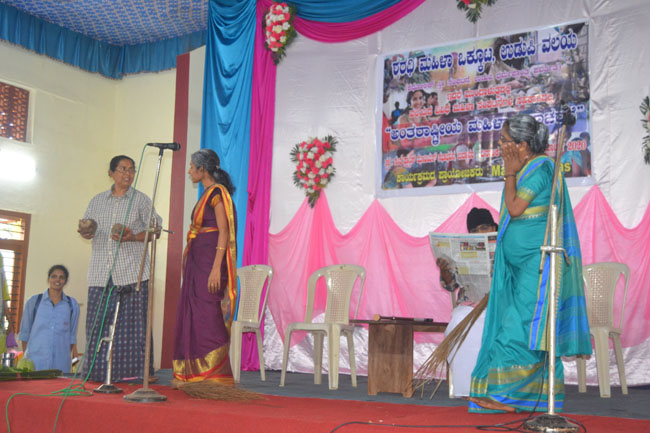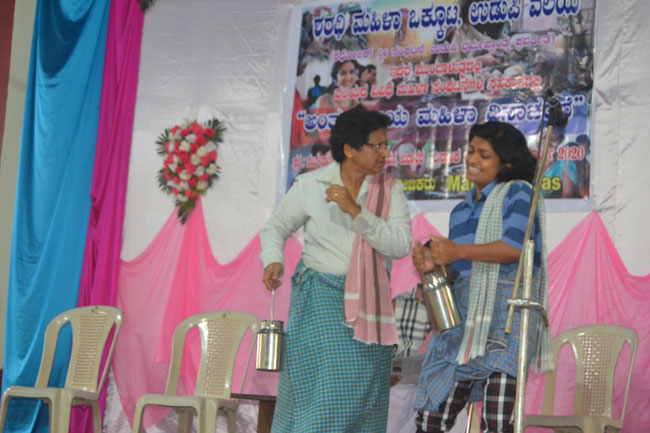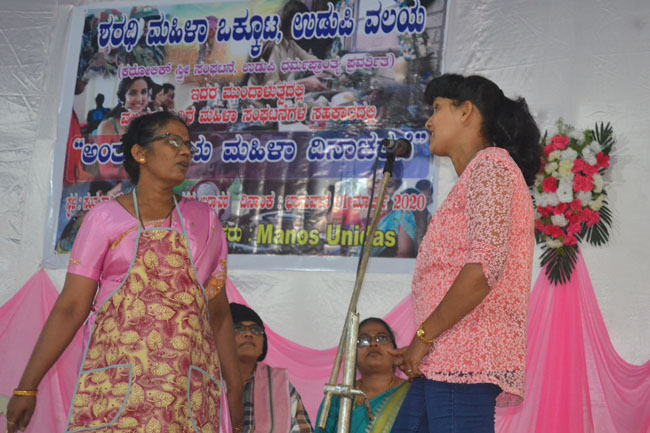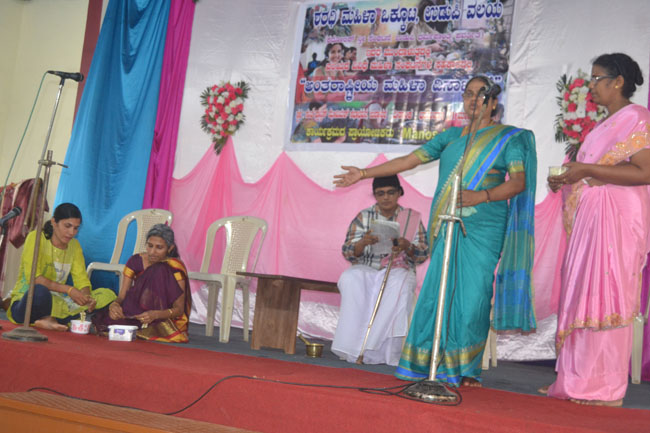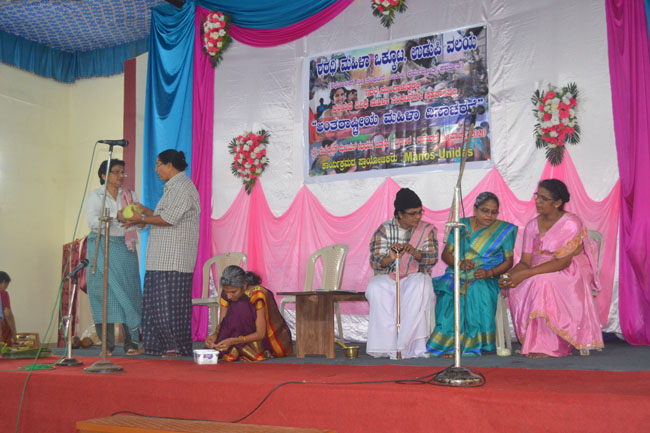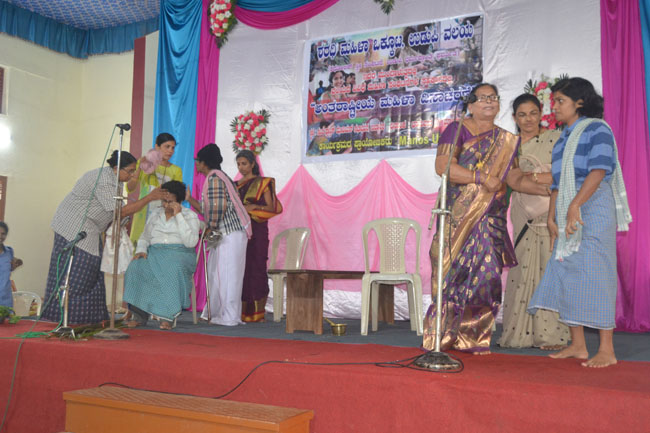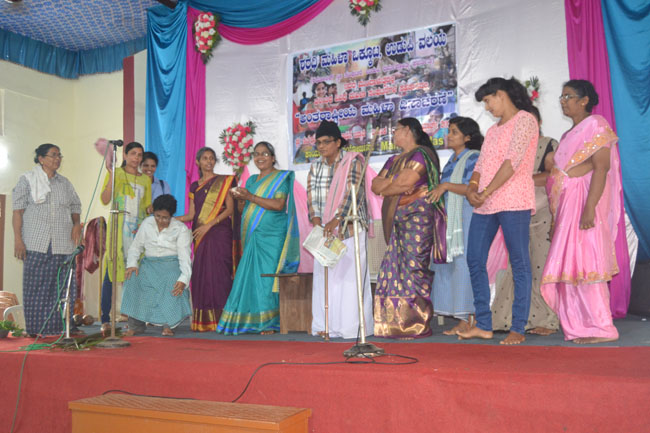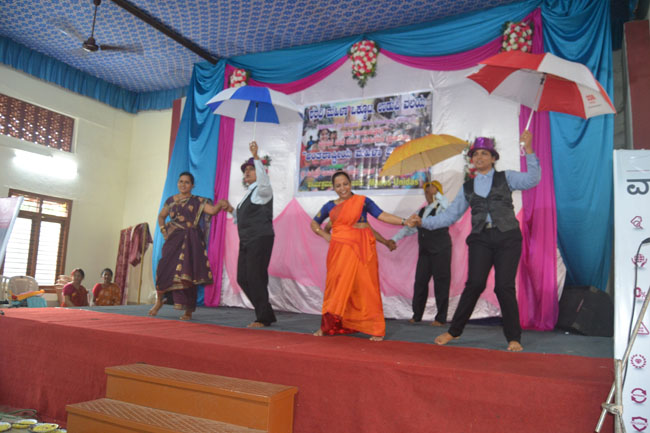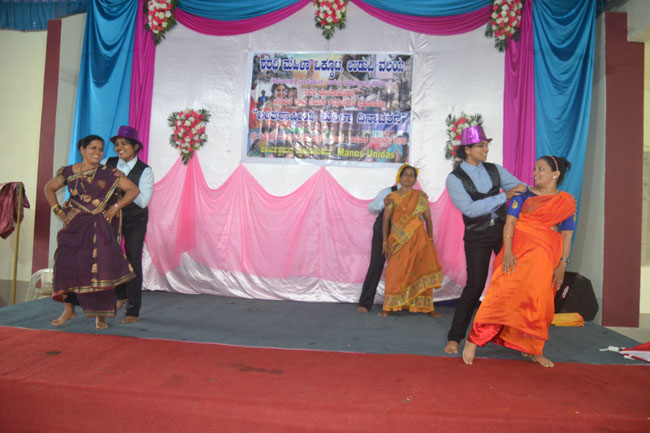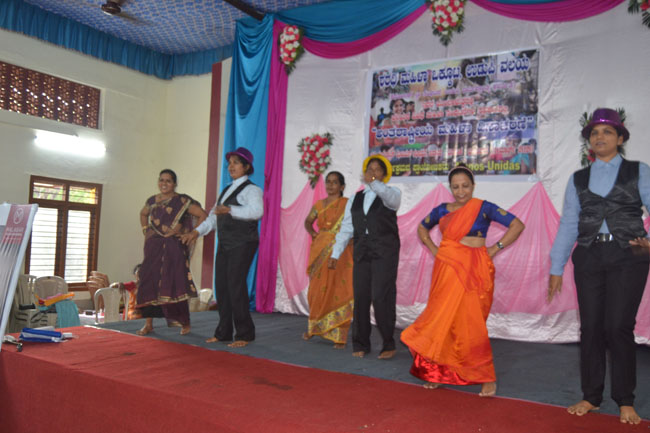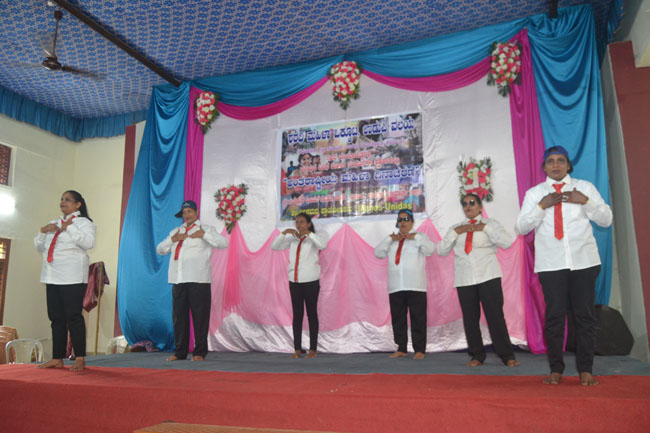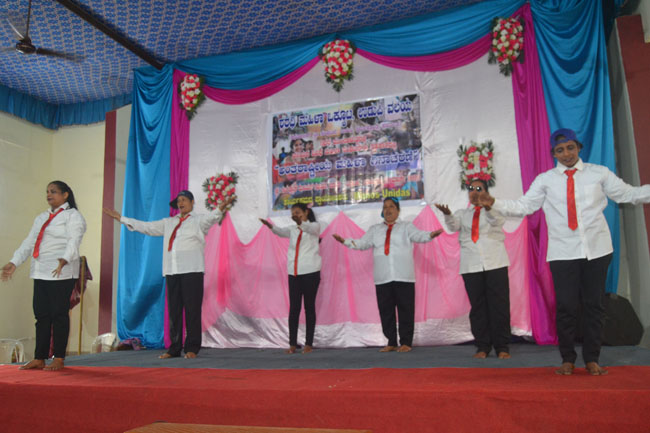 Mrs. Fathima Tabassum, lecturer in Vidya Niketan College, Kaup who was the other speaker of the day in her address said that in India women have been elevated to the status of deities, but in reality their condition has been miserable due to various social restriction and atrocities committed against them over a period of time. It is still a matter of concern that in many families the birth of a female child is being looked down upon as a burden in all respects. There are many laws to protect the rights of women, but they are not implemented in a way to instill confidence in them.
Mrs. Pramila D'Sa, President of Sugama Mahila Okkuta of Udupi District who presided over the inaugural function complemented the Sharadhi Mahila Okkuta for organizing the International Women's Day celebration along with five other women's organizations.
Mrs. Veronica Barboza, Secretary of the Sharadhi Mahila Okkuta proposed the vote of thanks. Precilla Alva of Kalmady and Mrs. Lynnette Rego of Udupi compeered the programme.
Following the stage programme, women from the parishes of Udupi Deanery-Udupi, Udyavara, Katapadi, Yermal, Moodubelle, Kalmady, Kuntalnagar, Perampalli and Manipal presented cultural programme including dances and skits.
Fr. Valerian Mendonca-Dean of Udupi Deanery, Fr. Frederick D'Souza, Parish Priest of Manipal, Fr. Ronson D'Souza, Parish Priest of Katapadi, Fr. Wilson D'Souza, Parish Priest of Kuntlnagqar and Fr. Assistant Parsh Priest of Kalmady were present.