Complaint lodged against derogatory remarks on Bishop Gerald Lobo in Social Media
Bellevision Media Network


Udupi, 21 Jan: In response to the derogatory post in social media against the Bishop of Udupi Rev. Dr. Gerald Isaac Lobo, the Catholic Sabha Udupi Pradesh has submitted an appeal to the District Police Officer of Udupi.
On 19 January 2020 Bishop Gerald Isaac Lobo had inaugurated the historic Diocesan level Samudayotsava 2020 of Christian people. Picking up some passages from the speech of the Bishop, a certain person named Mohan Salian has posted derogatory remarks about the Bishop on Face Book.
Bishop Gerald Isaac Lobo is the head of the entire Catholic community in the District of Udupi. Hence, any derogatory remarks against the Bishop is considered as an insult to the entire Catholic community of the district. The derogatory post of Mohan Salian has been made viral which would vitiate the social atmosphere and may lead to the harming of communal harmony.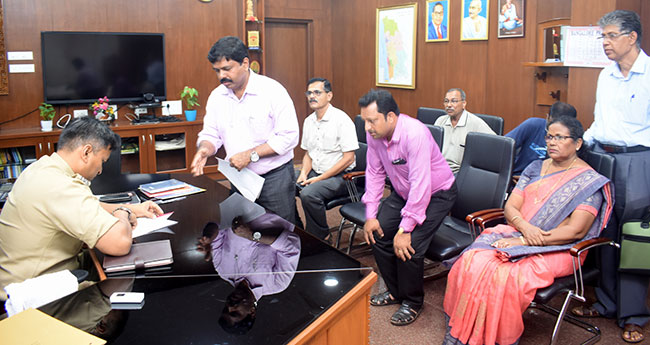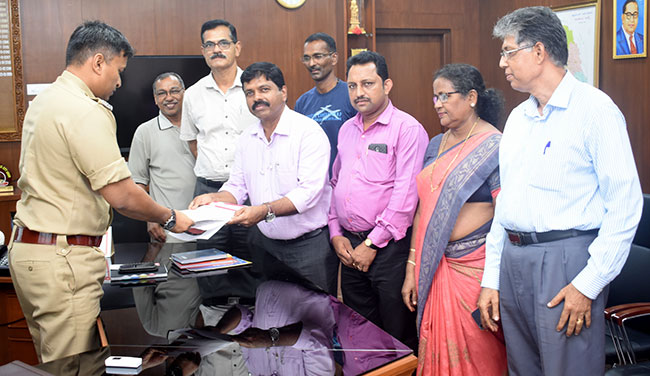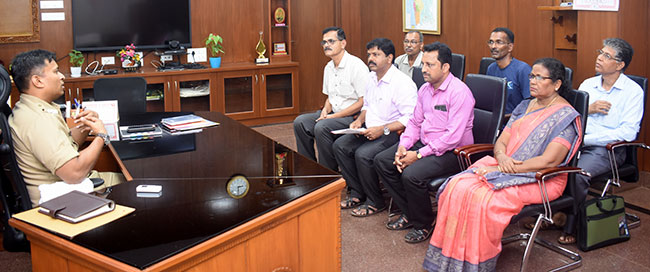 In its appeal to the Police Officials, the Catholic Sabha has stressed on the fact that the Christian community has been living in peace and harmony in the Udupi District. Under these circumstances certain individuals have been making attempts to vitiate the peaceful atmosphere by smear campaign in social media. The Catholic Sabha on behalf of the entire Christian community has urged the authorities to take appropriate legal steps and prevent recurrences of such misuse of social media against the community.
Alwyn Quadros, President of Catholic Sabha, Udupi Pradesh, Santosh CVornelio, Secretary, Gerald D'Souza, Treasurer, Walter Cyril Pinto, former President, Mary D'Souza, former President of Uudpi Denary and others were present.
Case has been registered against Mohan Salian at Udupi Town Police Station as well as at Sen Police Station.