Abu Dhabi: KCO to organize throwball tourney on Jan 17
Media Release


Abu Dhabi, 16 Jan: The Konkani Cultural Organization (KCO), Abu Dhabi will be organizing "KCO Throwball Tournament 2020" on Friday, the17th of January, 2020 at the Abu Dhabi Indian School Grounds. Throwball enthusiasts will have a great chance to exhibit their talents in the tournament and the same will be conducted in the following two categories:

A) Ladies Throwball Tournament
B) Men's Throwball Tournament

KCO President Valerian Dalmaida along with all members has extended a warm invitation to all the sports fans to participate or witness this event and support their favourite teams.

Tournament will commence from 8.30 am and is open only for teams/members residing in the UAE. Matches will be played on Round Robin format with League and Eliminator rounds (IPL format). Rules of the tournament will be available on request and the players will also be briefed about the rules prior to the tournament. The below mentioned 7 men's and ladies' teams are going to participate in the tournament.

1. KCO, Abu Dhabi
2. ADKS, Abu Dhabi
3. Mogaveers, Abu Dhabi
4. Bunts Dubai
5. Konkans Dubai
6. AMS Dubai
7. CFU Dubai

Hyssna International LLC will be the Main Sponsors of the tournament. Al Mazroui & Clevy Automobile Services LLC and Regal Furnishings and Storage Systems will be the Cosponsors for the event.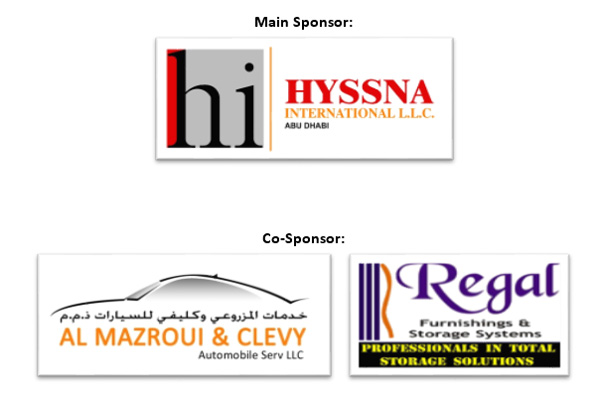 Trophies will be awarded to the winners, 1st runner up and 2nd Runner up teams. Prizes will also be awarded to the best striker, best allrounder and best defender of the tournament in each category. The organizers have also arranged for free lunch to all the participating teams and their supporters.
For more details, please contact: Sandhya Vaz – 050 6873218, Sebastian Pais - 050 6619597 and Vivek Serrao - 050 6715752.