Second edition of two-day 'Bondel Fiesta' from Jan 25
Bellevision Media Network


Mangaluru, 14 Jan: After the huge success of the inaugural edition of 'Bondel Fiesta' which was held last year, St Lawrence Church and Shrine, Bondel, once again, are all set to rock the community of the city with celebrative and entertainment extravaganza in its second addition which will be held at Bondel church grounds on January 25 and 26.
The two-day fiesta will be a spectacular event comprising of high quality entertainment accompanied by sumptuous and homely food stalls. This event is being held for the aid of various development projects of the shrine. The fiesta will start on Saturday, January 25 at 3 pm and will wind up at 10 pm. On Sunday, January 26, it will start at 8 am and will continue up to 10 pm.
The parish council, under the leadership of Fr Andrew Leo D'Souza is upbeat with its continuously successful programmes, various development projects and is all set to take entertainment to another level. The second edition of fiesta will include number of additional food and mocktail stalls, along with variety of games and sales stalls.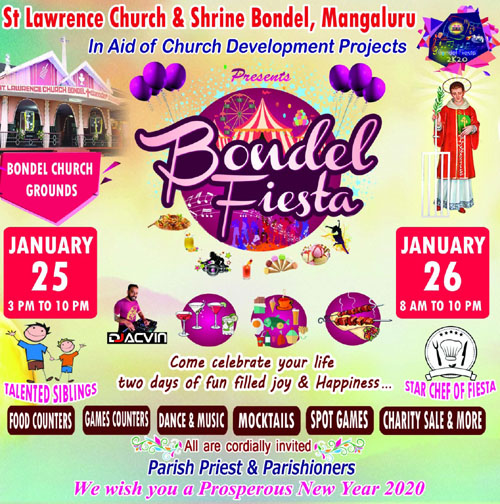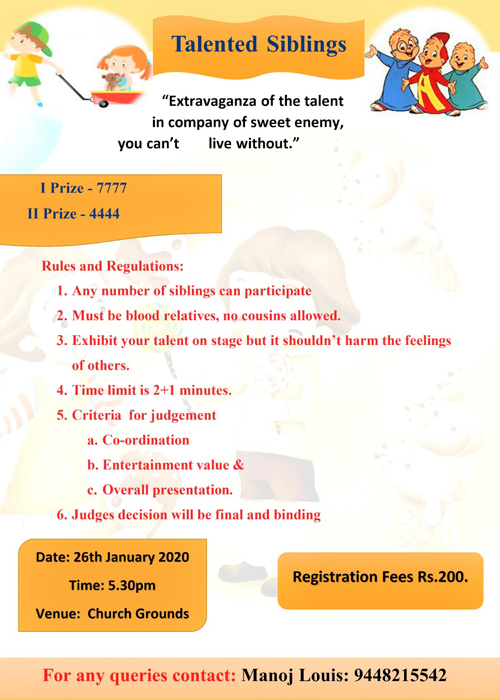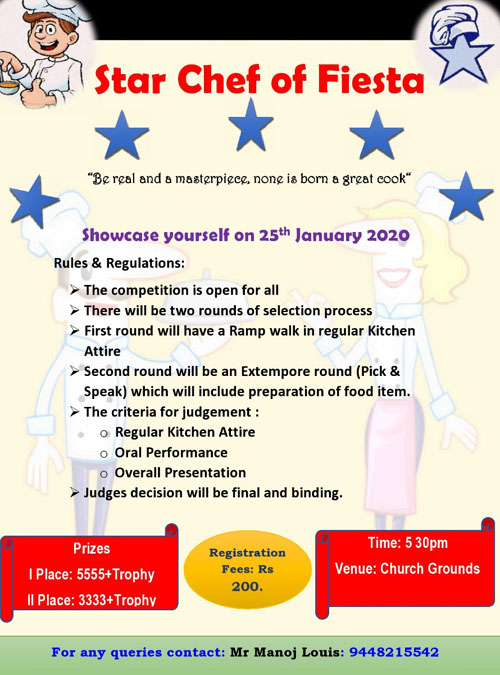 As last year, the event is expected to run full house. People are requested to confirm their participation in advance by purchasing entry passes. The event has all the ingredients to become one of the best and memorable moments. To keep the audience enthralled, the fiesta will have exciting spot prizes and lucky draws will be held during the event.
Mega competitions like 'Star Chef of Fiesta' and 'Talented Siblings' are also part of the event. Nonstop music from well-known DJ Acvin will be an added attraction.
Calculating last year's crowd, Mangaluru's corporate world will also show special interest in the fiesta. Many are expected to install stalls with exclusive information of their products.
Participants can contact Bondel church parish office for tickets.